The gulf between travelling in economy class and first class on a regularly scheduled flight is immense. But even the luxuries taken for granted in an airline's premier cabin pale in comparison with a tailor-made journey that circumnavigates the globe in constant five-star luxury aboard a state-of-the-art aircraft with an on-board chef and travel adviser, stopping in some of the world's most iconic destinations.
This is truly travelling in style.
There are essentially two ways of travelling in such opulence, each with its advantages over the other. One option is to own, share ownership of, or hire a private aircraft, giving the traveller almost unlimited freedom, while the alternative is to join one of a growing number of tours offering around-the-world-by-private-jet experiences.
Private jets and performances attract gamblers back to Macau
The one thing that they have in common is that they do require the traveller to be wealthy.
Abercrombie & Kent was one of the pioneers of private jet journeys, introducing the first Royal Air Tour in 1989 and stopping off at Honolulu, Bora-Bora, Australia, Bali, Hong Kong, China, India, Kenya, Egypt and England over a period of 35 days. Today, most its guests are professionals or entrepreneurs aged between 50 and 70 and "with an intense curiosity about the world", says Geoffrey Kent, founder of the company.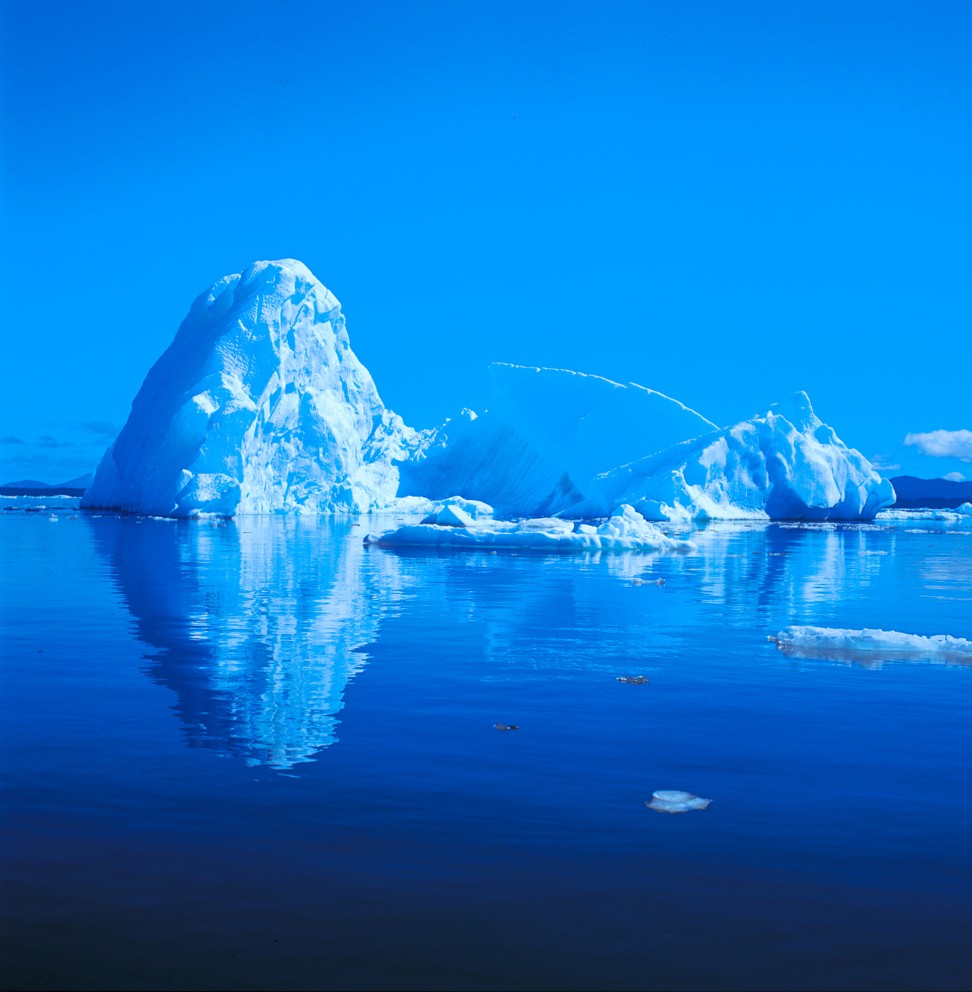 The company is also seeing increasing interest in its journeys from "affluent Chinese travellers who enjoy their high-flying luxury lifestyle", Kent says. High on their list of must-visit destinations are island escapes in southeast Asia, [and] Japan for "quality time with their families", and Europe for fashion shows, garden parties and private viewings, he adds.
They are educated, active, accomplished. Travel is an essential part of their luxury lifestyle.
For many, the opportunity to mix with people with similar interests is often the reason they take one of these journeys because, as Kent points out, they are sufficiently wealthy to have their own aircraft.
Private jets and performances attract gamblers back to Macau
"They are experience seekers," he says. "They are educated, active, accomplished. Travel is an essential part of their luxury lifestyle. Retired? Not in the traditional sense as they have ongoing business and professional obligations, but they are not tied down to a schedule.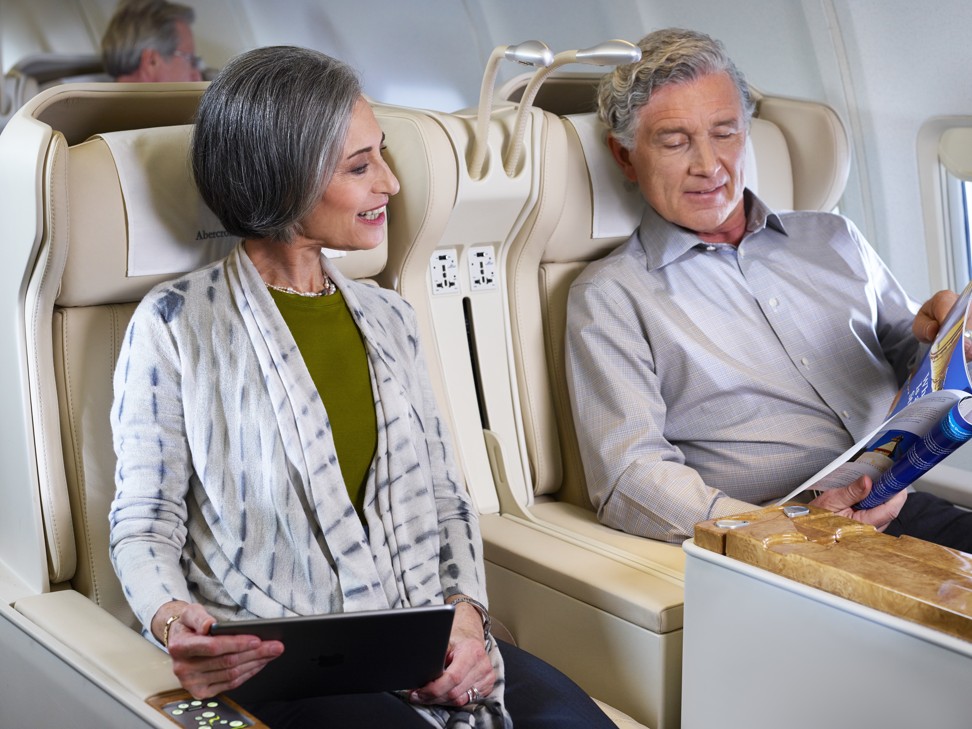 "They have the drive, the means and the time to visit the places that interest them," Kent says. "Many were not able to travel before as they were building their careers and they are now trying to make up for lost time.
"They enjoy meeting like-minded people and take pleasure in each other's company," he adds. In the course of the trip, these experience seekers often become friends, planning reunions and future travel together, Kent says.
"The big change we are seeing is requests for private jet holidays from multigenerational families," he says. "With family members often spread out across the country, a holiday together is often the most uninterrupted time they spend together as a family. They count on our destination experts to plan appropriate activities suitable for the ages and interests of all members of their party." That could mean, for example, a bespoke full-day sightseeing tour in Sydney that breaks for an hour in the middle of day, so everyone can "choose their own adventure".
'Ultimate' dining experience includes diamond chopsticks and a private jet
While the children meet a zookeeper at Taronga Zoo to feed the animals, the parents may visit indigenous art galleries in The Rocks and the grandparents make take a privately guided tour behind the scenes at the Sydney Opera House.
They have the drive, the means and the time to visit the places that interest them. Many were not able to travel before as they were building their careers and they are now trying to make up for lost time
A private jet might get you to Sydney, but arranging that sort of itinerary takes local knowledge and an impressive contacts book.
When it comes to amassing these crucial contacts, few do it better than five-star hotels with their extensive concierge services. After making its name as a luxury hotel, the Four Seasons introduced private jet journeys that stayed at its properties around the world in 2012 and trips aboard its private jet in 2015.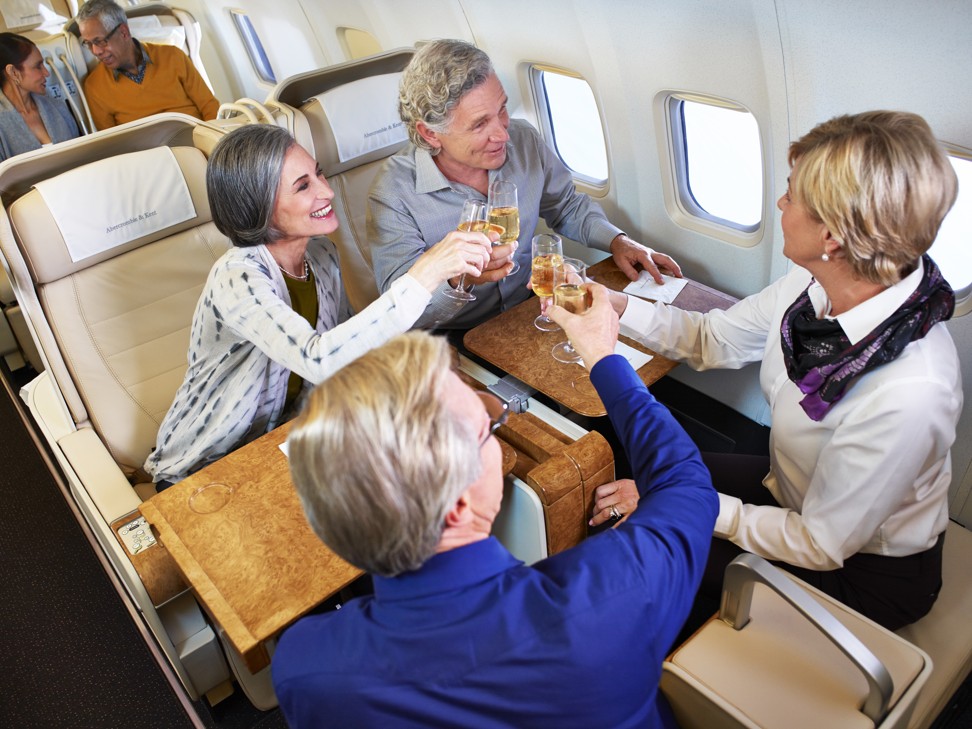 The International Intrigue journey, one of these private jet journeys, will whisk passengers from Seattle to Kyoto, Hoi An, the Maldives, the Serengeti, Marrakech, Budapest and St Petersburg before concluding in London.
Over the 23 days of the trip, guests will take a hot-air balloon ride over the African savannah at sunrise, experience village life in the Atlas Mountains, and learn the secrets of sword fighting in Japan. The newest addition to the travel experiences is the Latin Escape, a 16-day adventure through Miami, Costa Rica, Buenos Aires, Bogota and the Galapagos Islands.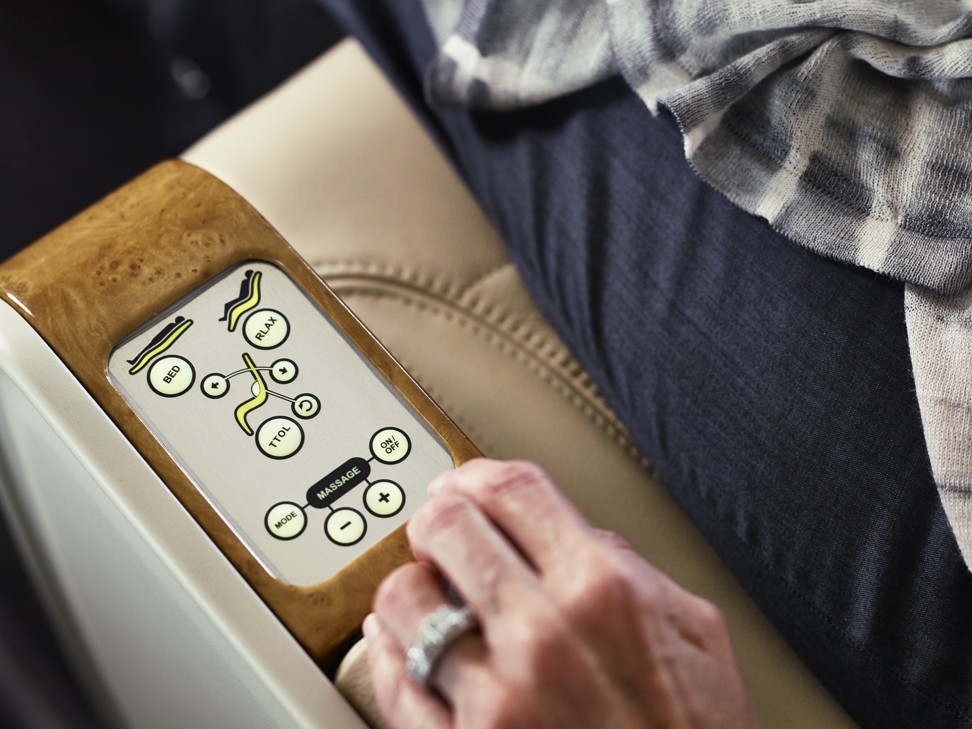 "The move to offer journeys aboard a custom-designed private jet stemmed from the company's ambition to reimagine the future of luxury hospitality," says Vivian Koh, director of the company's public relations office in Singapore.
Shoot, glamp or jet through 2018 as personalised travel takes off
Designed to be "fully immersive Four Seasons experiences", guests simply leave the details of the trip in the hands of the team, which includes a concierge, executive chef, director of guest experiences, a doctor and four experienced flight crew aboard a Boeing 757 fitted out for just 52 passengers.With growing demand, Four Seasons now operates three itineraries each year, with four of the next six journeys through the end of 2019 already fully booked. Perhaps unsurprising considering the destinations.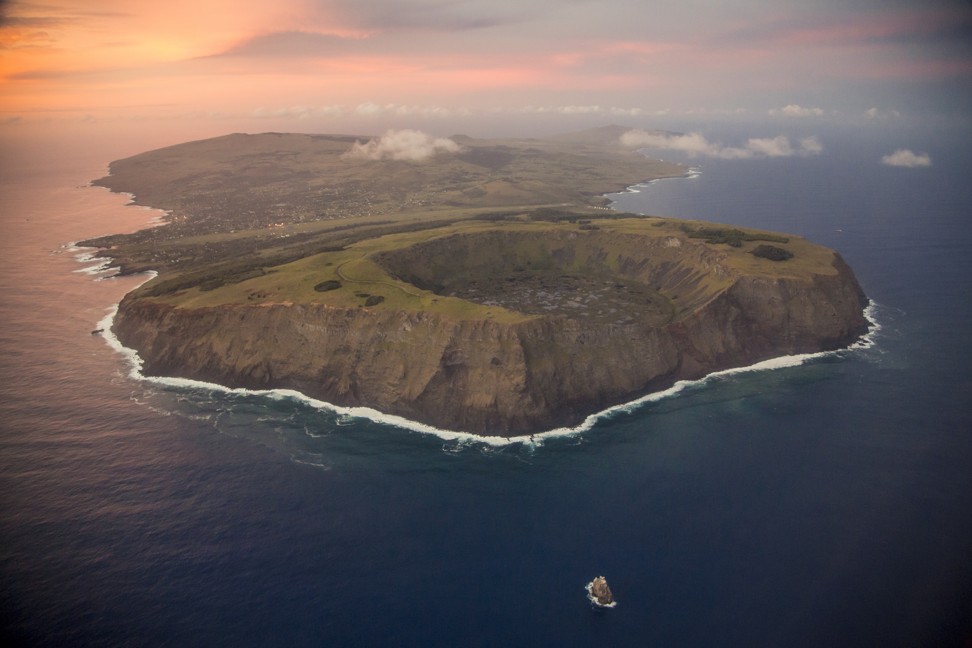 Christopher Dunn is a Tokyo-based international marketing consultant who has just turned 49 and is making plans for "something a bit different, something special" to mark his 50th birthday next year.
"I love to travel and there are many places that I have not yet had an opportunity to see for myself, but where do you go first?" he says. "A journey like this will take me to a lot of the places that are still on that bucket list, plus the company will take all the worries out of planning everything.
On-demand luxury cars, private jets, jewellery, watches and even art are gaining popularity
"With a journey that lasts a month and involves countless arrivals, departures, places to stay, meals and everything else, having everything arranged is perfect because it will allow us to sit back and enjoy the experience."
CULINARY CHALLENGES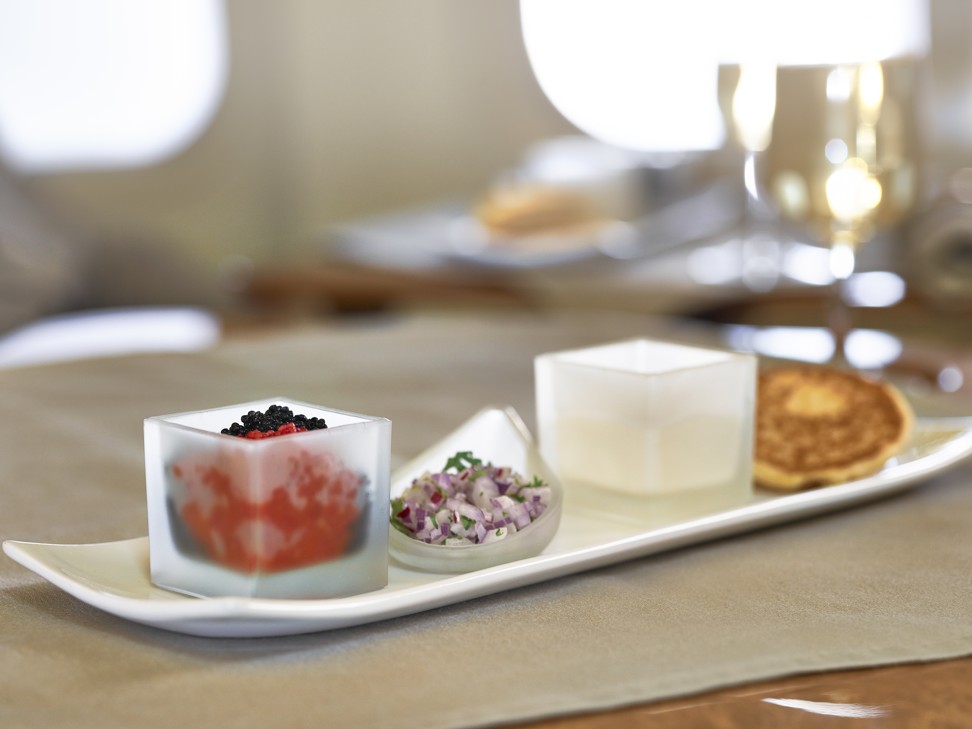 For Kerry Sear, the executive chef aboard the Four Seasons private jet, there are a number of unique challenges that he must navigate to ensure that he still serves top-notch meals for his guests.
One is turbulence – he admits he has become adept at juggling when the aircraft hits a bump – but there is also the need to work in a confined space, to be able to find the freshest and tastiest ingredients in each destination and the need to constantly devise new dishes for a surprisingly high number of repeat travellers.
"I'm always looking for challenges," says Sear, who is originally from Britain and has worked for Four Seasons since 1986.
"Each Four Seasons private jet journey is like competing on Top Chef – it's one challenge after another, but with so many rewards along the way," he says.
Why luxury of flying first class can be worth the money
Sear goes to great lengths to make sure that guests experience a wide range of dishes, while also taking into account individual travellers' dietary restrictions.
And after three weeks together, he says, the group invariably begins to feel like a big family, particularly when guests are returning for another trip.
"The repeat business is incredible," Sear says. "Initially, when I took the job, I thought the menus could be set for a couple of years, but with repeat guests, you have to change things up constantly."
Want more stories like this? Sign up here. Follow STYLE on Facebook, Instagram and Twitter