A real cocktail revolution is under way in Taipei's vibrant bar culture, with its melting pot of cultures from all over Asia and the Western world. Rojita Tiwari reached this conclusion after a week of barhopping, tasting different cocktails and interacting with the island's finest bartenders.
Victor Yang, with his boyish charm, moves swiftly behind the bar from one end to the other at 'AHA Saloon' – creating cocktails with the accuracy and precision of a perfect laboratory – while striking a conversation with guests.
Aki Wang's den "Indulge Experimental Bistro" is somewhere one can spend hours listening to his passionate explanations of every flavour of the tea liqueurs that he creates with hand-picked teas from across Taiwan.
At "Fourplay", five minutes into the conversation Allen Cheng wins you over by serving a drink precisely the way you want it – as you choose the ingredients.
Nick Wu's touch is evident in every element of his sophisticated "Bar Mood", from the furniture to stocking the bar with only syrups and juices made of local ingredients; and also occasionally spoiling guests with an unusual cocktail off the menu.
These bartenders are all magicians of their craft.
Taiwan's bar culture wasn't always so vivacious. The island saw an change in drinking culture during the nineties when a night out meant hanging out with friends at the teahouse. While a minimalist approach to decor and drinks at these bars nowadays suggests that most aspects of Taiwanese life are inspired by Japanese culture, the versatility, and ease with which the younger generation has adopted the virtues of the east and west virtues is commendable. A reflection of this was evident in many of the cocktails I tasted.
Perfect date nights in 14 global cities, from Tel Aviv to Taipei
Here are 6 bars across Taipei that will give you the experience of a lifetime.
1. Indulge Experimental Bistro – For the art of tea and cocktail mixology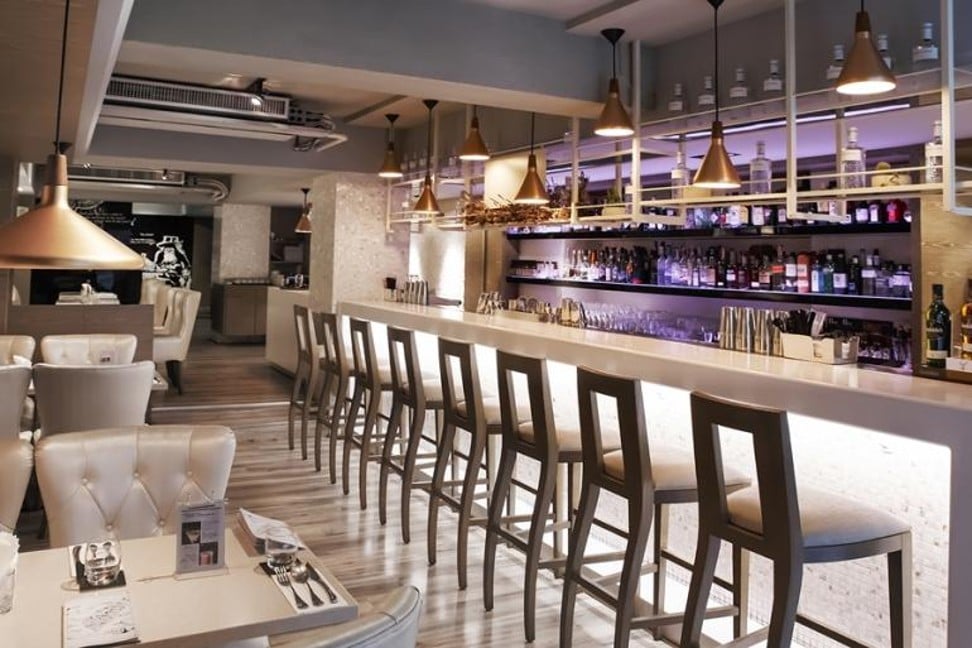 Aki Wang's Indulge Experimental Bistro won the Best Bar in Taiwan Award at Asia's 50 Best Bars 2018 in Singapore. Located in a posh residential area in a quieter part of central Taipei, you could easily miss it unless you look out for a herb garden outside. You soon realise it has a soul. Friendly staff, a talented female bartender deftly handling the peak-hour crowd, and an exceptional kitchen serving fresh produce and locally sourced ingredients, make it a delightful place to unwind after a busy day. Split between a casual dining area and a cosy underground den that serves rare single malts, Cognacs and Japanese whiskeys, Indulge Bistro is an experience. The tea enthusiast's dreamland features cocktails such as Four Seasons Spring Cocktail (Green tea liqueur with Tanqueray No Ten Gin, pomelo and lemon verbena) and Ruby Black Cocktail (2018 Ruby completely fermented black tea liqueur with Deveron 12 year old single malt whisky, beetroot, raspberry, rose and citrus reduction).
2. Marco Polo Lounge at Shangri-La – Signature cocktails and view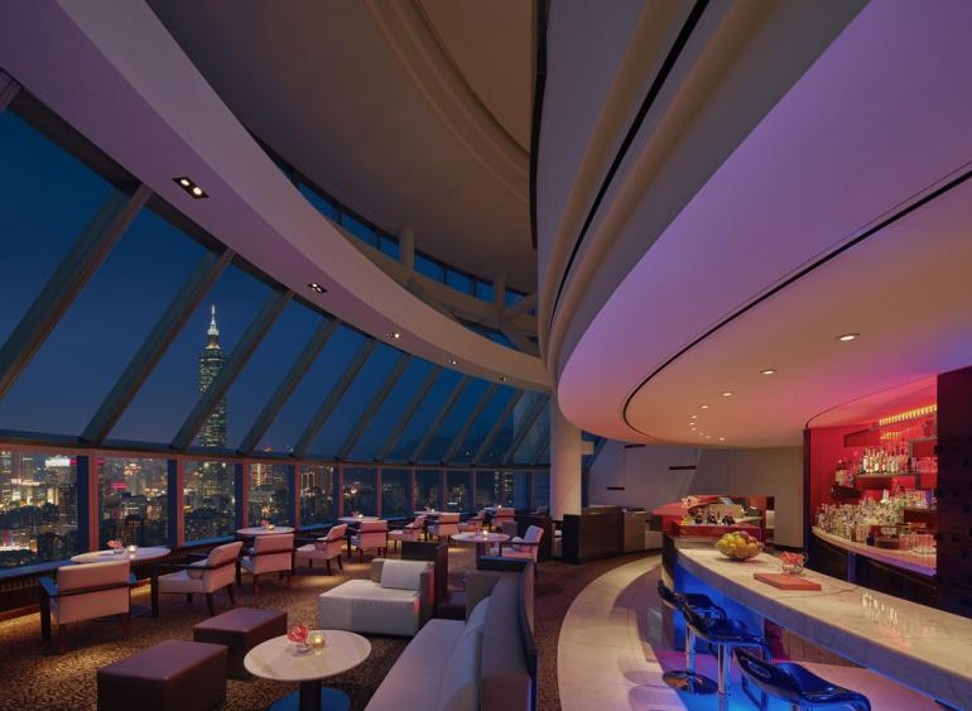 Shangri-La Far Eastern Plaza Hotel exudes luxury, elegance and class. It has an impressive gin bar in the lobby called Lobby Court that offers rare local tipples. For those who like their single malts and cigars in a quieter setting, Li Bai Bar is the place to go. With more than 40 whiskies served inside the charming English-style bar, this should be your pick for a dram. However, I would choose the Marco Polo Lounge on the 38th floor, because bartender Kevin Luo can mix a great cocktail using local Taiwanese liquor Kaoliang, which is called 'Marco Polo Had A Farm', and because the lounge offers one of the best views of the cityscape and the TAIPEI 101 building.
3. AHA-Saloon for a speakeasy drinking experience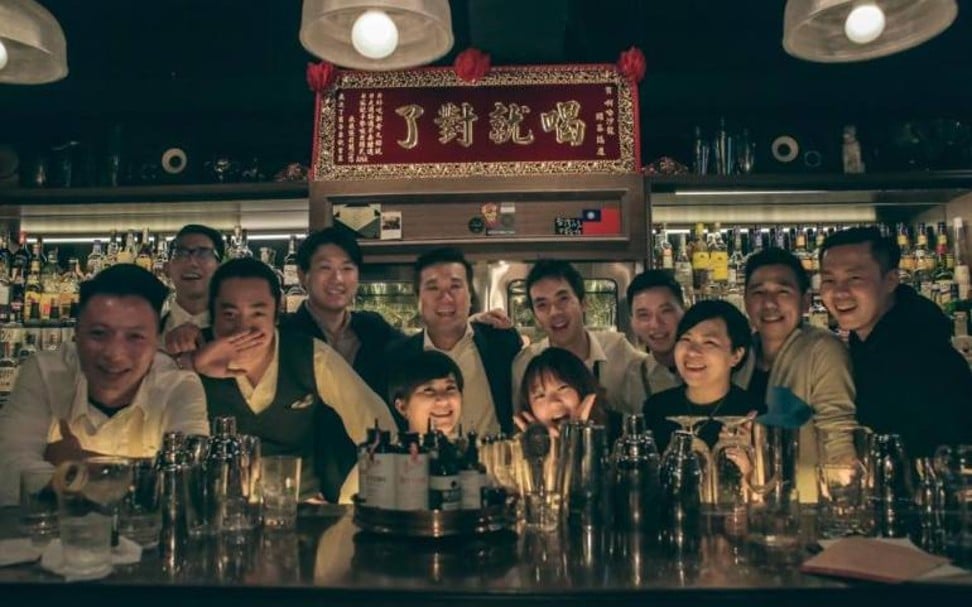 Award-winning bartenders Victor, Jeffrey and Kae decided to open a bar on Taipei's main street and made AHA-Saloon one of the most popular hangouts in the city. You may have to be lucky or patient to find a seat at AHA-Saloon but ones you have gone inside, you are in for some show. It's not only the way the star bartenders prepare the cocktails here that make the bar an essential visit. Look around at the glassware, the decor, a private-members area upstairs with rare whisky labels on display – and it will become apparent. Once you are seated at the bar, ask for a "Meet Shalimar At Mine"– a cocktail made with pandan, yam and juice from a native Taiwanese coniferous tree called Calocedrus. The bar only serves drinks, so if you get hungry, there is lots of local food to try on the street.
Five things we know about the US$1 billion Taipei Sky Tower
4. Bar Mood – For more than one drink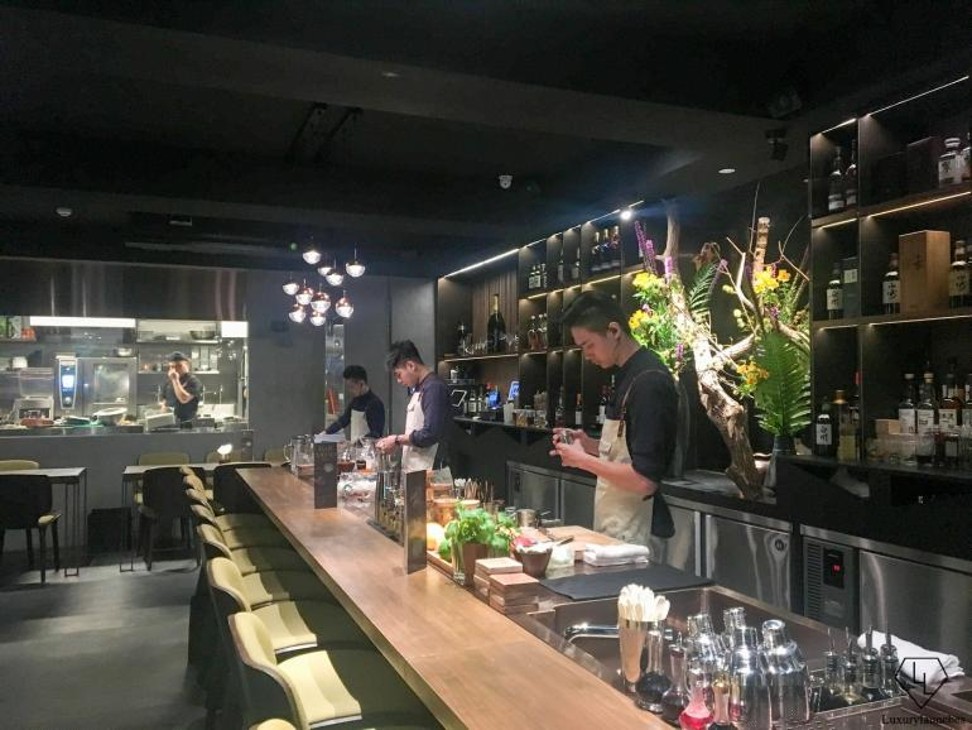 Chic minimalist and edgy Bar Mood, located in a busy central Tapei lane, is no regular fine dining bar. You can stay in the welcome bar area if you are there for only one drink. Links with Cinco Jotas from Spain enable it to serves delicious acorn-fed 100 per cent artisanal Iberico hams. But, you only get to enter the main bar if you are ready to order more than two drinks. Once inside, you may never want to leave. A bar that serves cocktails with some of the finest spirits and uses only home-made syrups and juices made from local ingredients sounds perfect. It is. The bar food offers a truly indulgent experience. Choice of cocktail: Mood Tiki (Ron Zacapa 23 year-old, home-made spice syrup, Salty Star fruit juice or apple juice and fresh lime juice)
Would you pay $325 for a non-alcoholic spirit?

5. Cocktail on Tap – For a night of revelry and just drinks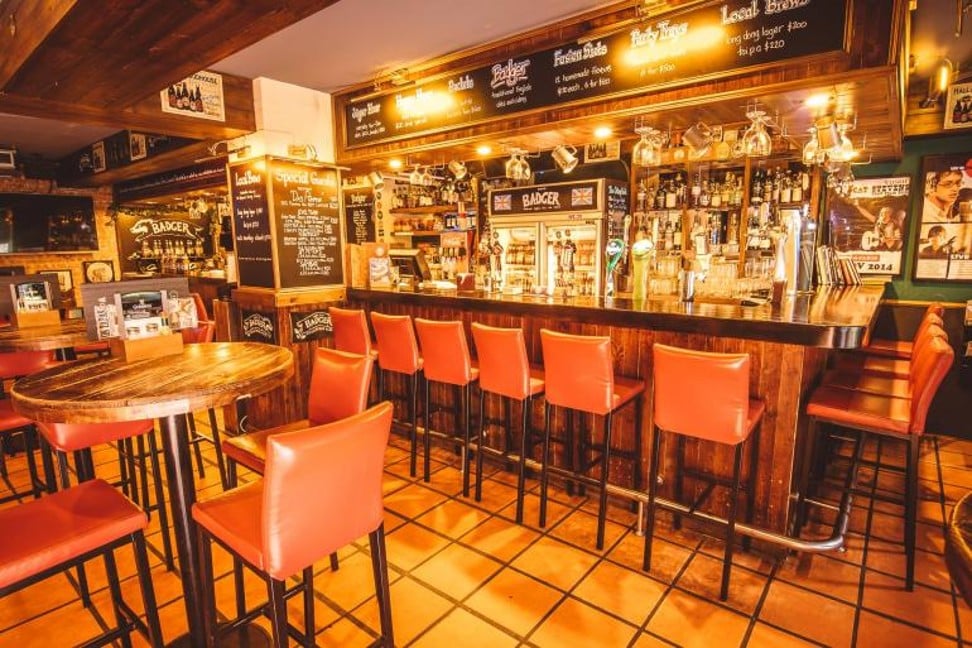 Picture this. A cocktail bar in the middle of lanes in a residential area (most areas in Taipei are residential), packed inside with the crowd spilling into the street outside around 9pm on the weekend. The bar serves around 20 cocktails, all on tap, at an affordable price and open till the wee hours of the morning. No food and no seating. So fill your stomach and wear comfortable shoes if you are heading to "Cocktail on Tap". Favourite pick, Sherry Cobbler (Sherry wine, Zubrowka vodka, pineapple, sugar and citric acid).
6. Fourplay – For authentic Made To Order drink experience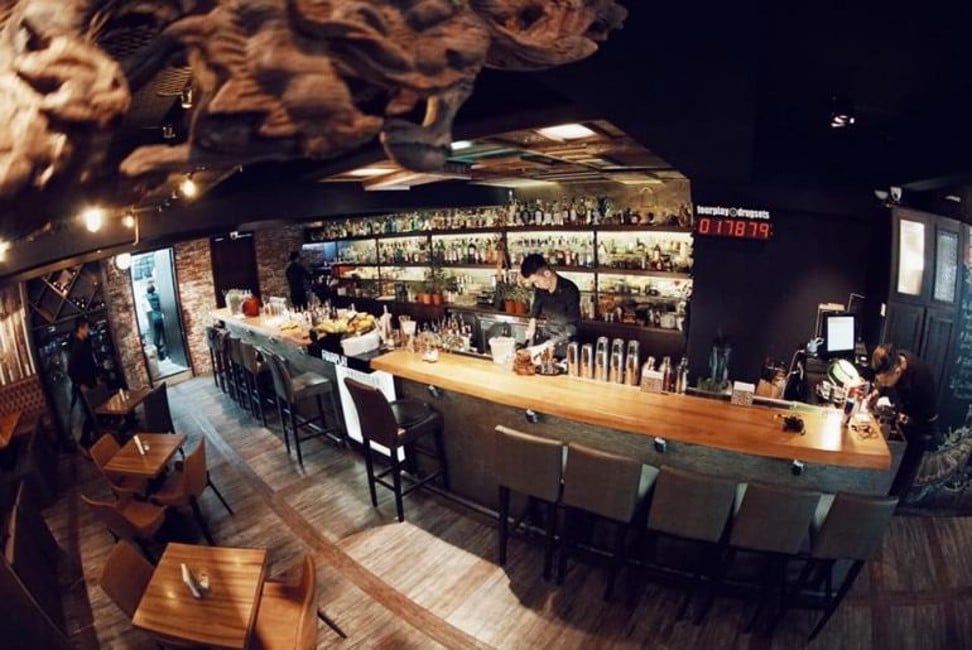 In one of the best neighbourhoods in Taipei city is the playground of four players, colleagues who decided to flout convention and run a bar. It is as much about the cocktails as about the experience. The customer is king here. At least, that's what the players would have you believe. The drinks look stunning and taste exceptional. While the cocktail names and shots like Marijuana and Smoky Rose might intimidate you, this is a perfect spot to ask for a custom-made drink. Go for local Kaoliang-based cocktails, stick to your regular drink with a local twist, or go crazy over the choice of shots. Fourplay could be a playground for a drinks expert. It also allows enough playtime for a regular cocktail lover.
Want more stories like this? Sign up here. Follow STYLE on Facebook, Instagram and Twitter
This article originally appeared on Luxurylaunches.