We are standing 120 metres up in the air on a thin, rickety metal and wooden platform. It is only around 5 degrees Celsius, and is becoming damper as we descend. A shiver surges down my spine as we scrape against some rocks, marginally altering our trajectory. However, our lift operator uses his hand to push us off the wall, keeping us steadily on course – down into the once-fiery abyss.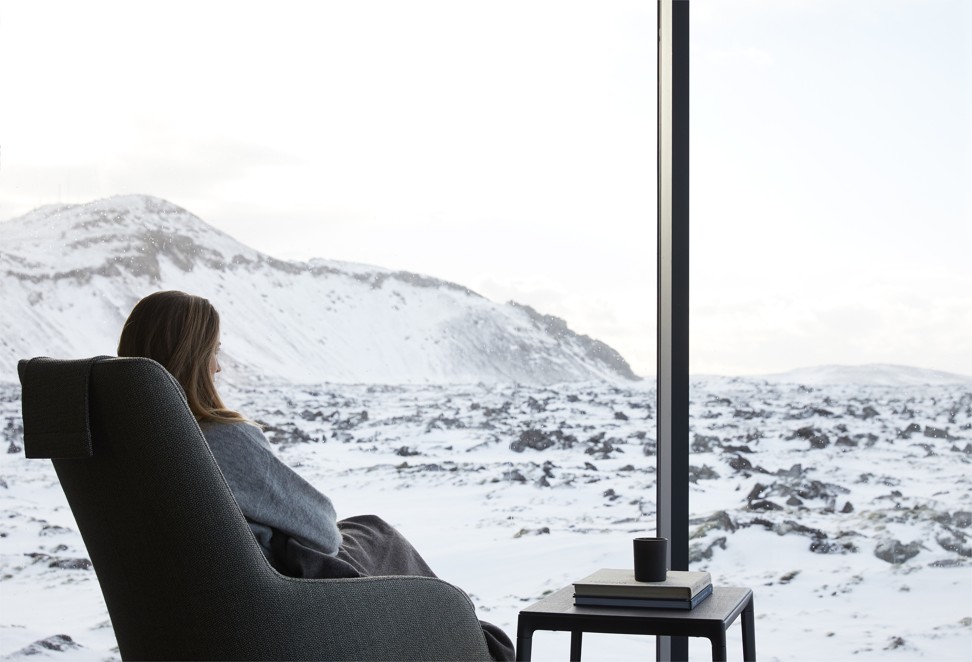 A party of five of us are on an extraordinary six-hour outing in Bláfjöll (Blue Mountains Country Park) in Iceland, being lowered into the throat of Thrihnukagigur – which translates as Three Peaks Crater – volcano. Doing this is not as insane as one might imagine, as the volcano's been dormant for over four millennia – and according to the experts, there is no likelihood of it erupting in the near future. This Nordic nation offers plenty of scope for adventure, due to its location and natural topography. Indeed, situated in the tumultuous waters between the Arctic and North Atlantic Ocean, the island is known as the "Land of Fire and Ice" – a well-deserved sobriquet, as it is dotted with 125-plus active or dormant volcanoes, and 11 per cent of its territory is covered by glaciers.
Iceland spellbound by retrial of murder case – from 1828
"Our company initiated these tours in 2012, because it's the only spot in the world where sightseers are able to be inside such a structure," says our guide, Óda. "In most cases, the top of the crater collapses in on itself, or the magma in the pipe hardens and develops into a plug. Here, the lava simply disappeared. It's thought that in some manner it solidified in the walls, or drained away back into the earth."
We start off with a 50-minute hike to base camp, along a gravel path and through astounding wilderness. The first time one glimpses Thrihnukagigur, a browny-grey cinder cone looming in puffy clouds, it's easy to believe such a magical setting is where good triumphed over evil in the Lord of the Rings saga.
By the side of this 120-metre-high titan, in a small cabin, there is a brief safety instruction and everybody's fitted out with helmets and harnesses, making us look as if we could be going searching for fatbergs in London's sewers.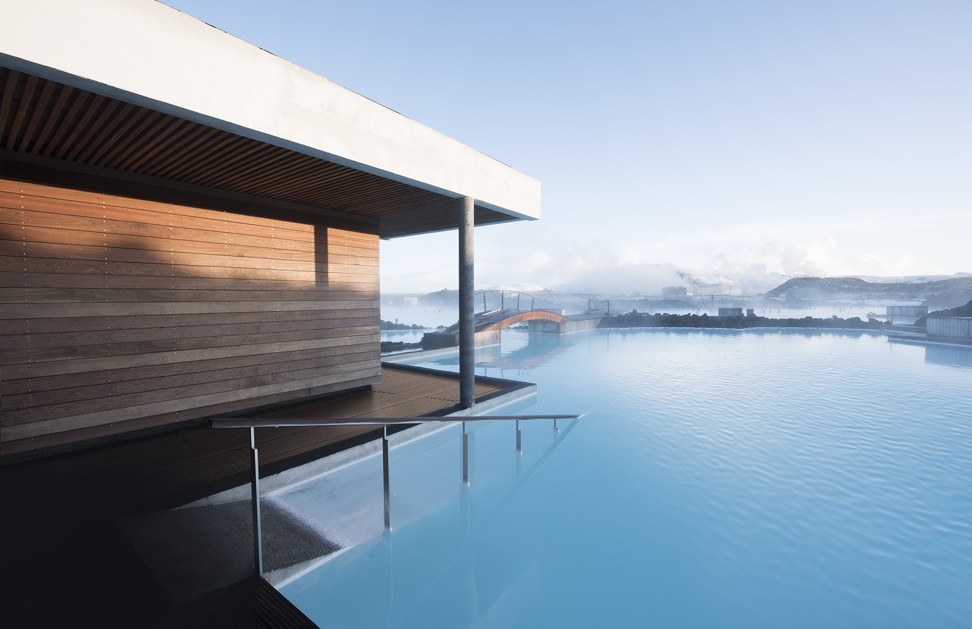 It's a relatively juddering six-minute descent in a makeshift lift – comparable to the mechanical platforms utilised to clean skyscraper windows – which finally takes us inside the belly of the beast. At ground level, floodlights bring this subterranean vista alive in stunning fashion. I'm surrounded by a haphazard assemblage of stones, rocks and boulders, which creates the impression that somebody's been playfully careless with numerous sticks of dynamite. Yet the geological forces at work in this enormous magma chamber – it could easily envelop the whole of Big Ben – would have been hundreds of times more potent than any wanton human endeavour. And it's intriguing to peek up at the volcano's narrow vent and contemplate the phenomenal concentration of energy necessary to thrust lava out of it.
We get 40 minutes to explore, and are basically free to wander around anywhere. Really remarkable is the panoply of colour: as they are composed of basalt, such mountains usually present black interiors; but here, due to oxidation, it seems as if a pandemonium of parrots has collided with the walls and been instantaneously fossilised: ambers, indigos, russets and purples are this behemoth's elaborate plumage. A panorama of such surreal beauty, combined with the serene tranquillity, makes being in this place seem like an almost religious experience.
In most cases, the top of the crater collapses in on itself, or the magma in the pipe hardens and develops into a plug. Here, the lava simply disappeared. It's thought that in some manner it solidified in the walls, or drained away back into the earth
If, like me, you're a total newbie, then a snorkel along the Silfra Fissure is truly exhilarating. This Unesco World Heritage Site is situated in Thingvellir National Park, around half an hour's drive from Iceland's enchanting capital, Reykjavik.
According to Lena Kavander, a product manager at Arctic Adventures, "The Silfra Fissure is literally a tiny portion of the Mid-Atlantic Ridge [Iceland's position astride it is the reason the country endures so much volcanic activity], where the Eurasian and North American plates are drifting apart by 2.5 centimetres annually, opening up the Earth's crust."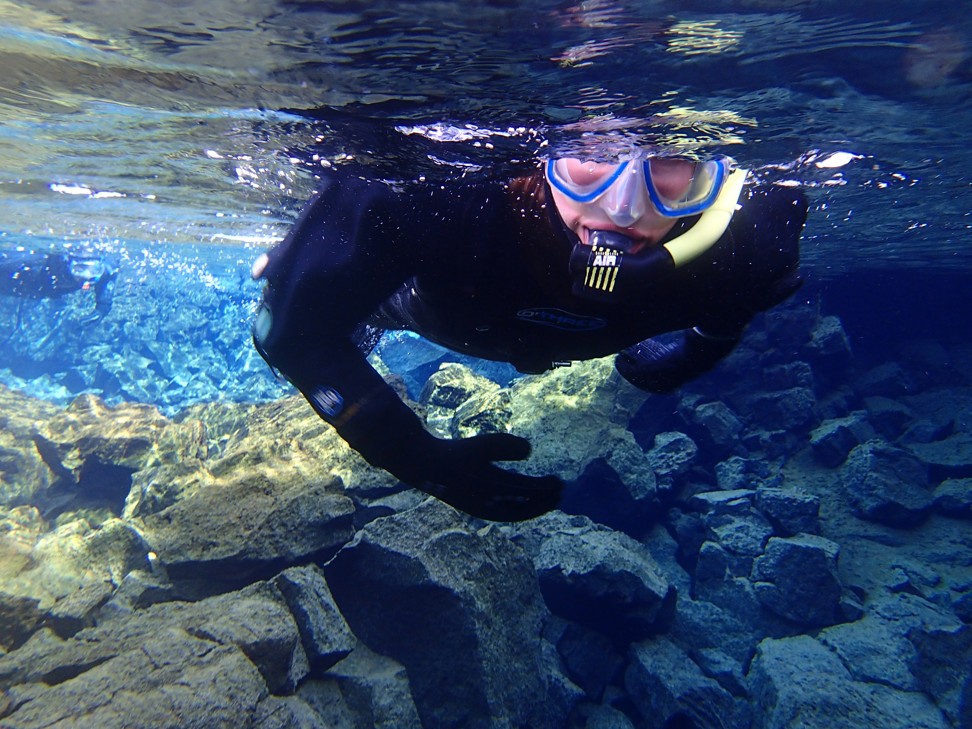 Forget about Atlas holding up the sky: if you swim in this rift and stretch out a hand, it is the only location on the globe where it is conceivable to touch two separate continents at once. Additionally, this jaunt is incomparable because on similar trips in the sea, visibility is generally only 30 metres. Here, it's quadruple that! The pellucid liquid is melted glacial water from the neighbouring ice cap, Langjökull, which has experienced a decades-long filtering coming up through the subterranean lava system.
The six of us in the group have to put on a Warmtec undergarment and a drysuit – both assist in retaining body heat and temperature, and keeping water out. Everyone's also given a snorkel, mask, gloves and flippers. Some metal steps leading down to a square platform serve as the entry point into this sub-aquatic haven.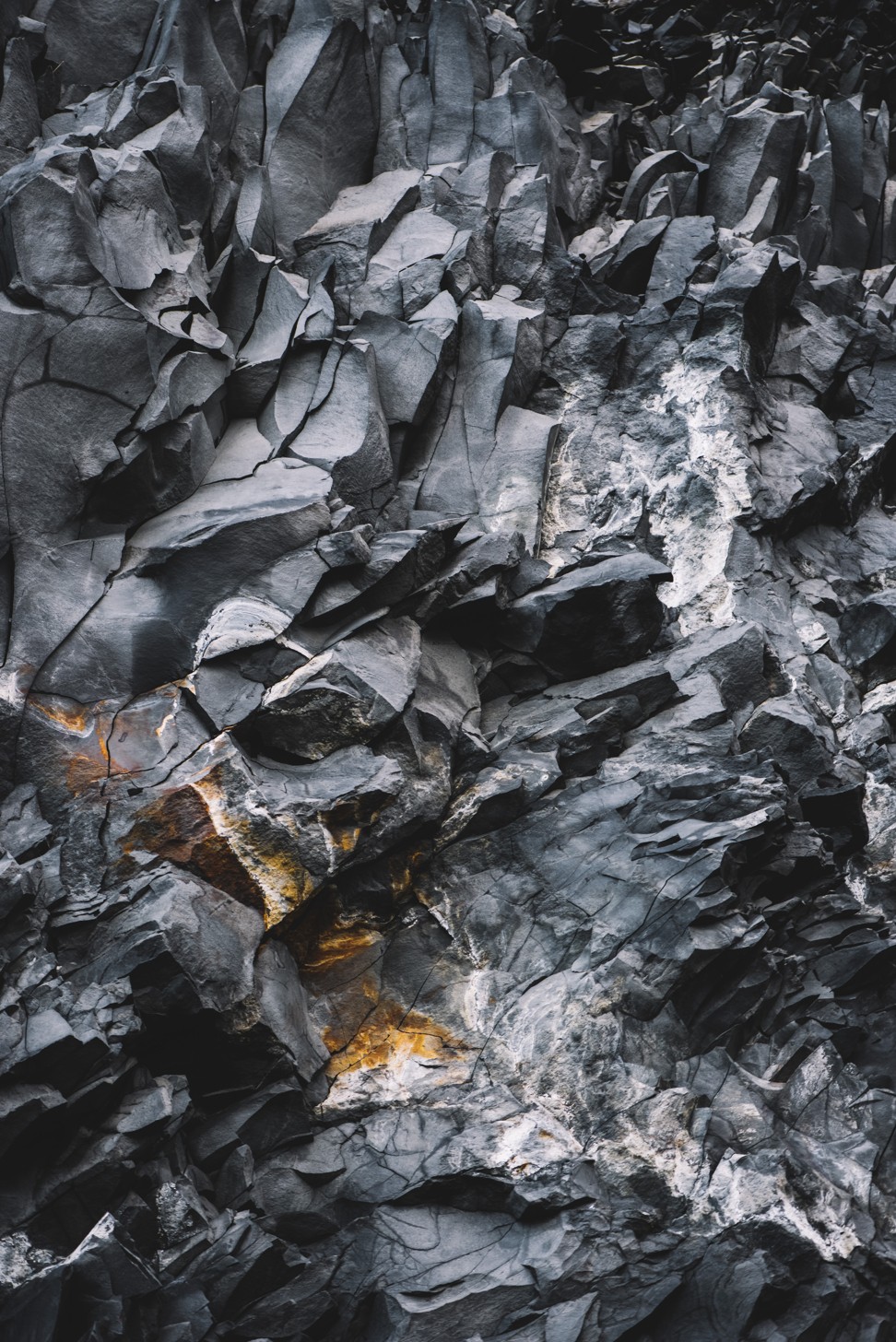 The intention is to snorkel all four parts of Silfra (combined, they extend to around 450 metres), beginning with the "Big Crack". Afterwards, in turn, there's the Hall, the Cathedral, and the Lagoon. One's first impression is of an edifying stillness. And the lava landscape, up to 60 metres below, is so craggy and barren it could be the exterior of an asteroid.
Spirit of Anthony Bourdain lives on in food and travel series
Although there are no animals in this cold (2 to 4 degrees Celsius), crystal-clear milieu, some of it is covered in greeny-yellow algae. These life-forms stretch out their filaments hypnotically, like malevolent mermaids luring ships from their course.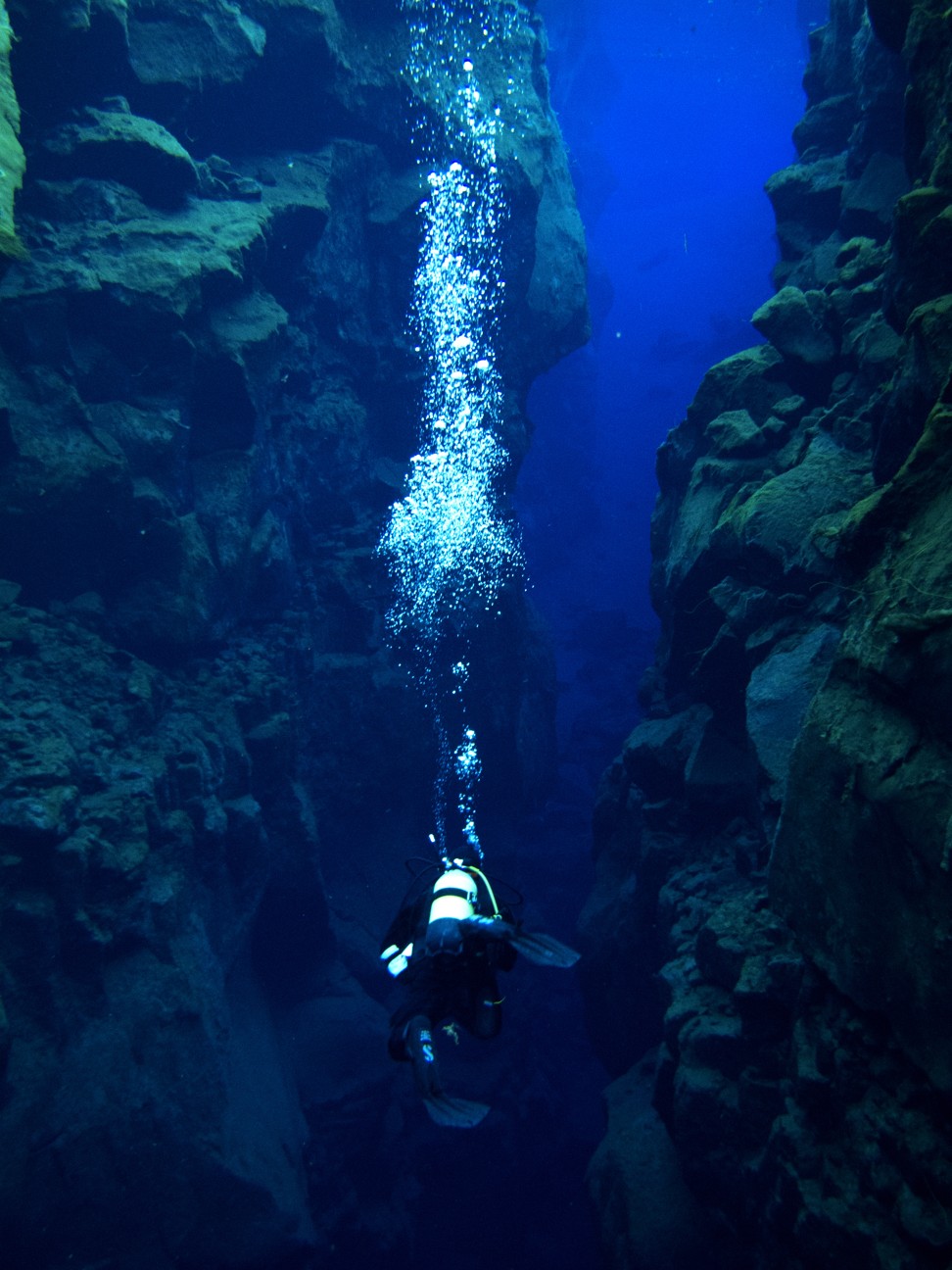 Being a complete novice, it takes a quarter of an hour before I learn to kick out with my flippers properly – propelling forward now needs barely any exertion. And, because my buoyant drysuit is creating a perception of weightlessness, I could just as easily be an astronaut floating through the cosmos. To finish, we arrive at the immensity of Silfra lagoon. And despite how the underwater backdrops we observe on this 45-minute snorkel are not that divergent, there's an abundance of fascination and excitement.
Thus it is no surprise that, as with Iceland as a whole, this excursion is irresistible: "We are definitely seeing increasing numbers of Chinese clients annually, especially during the winters," Lena says. "And even though we get a few younger and older participants, there are more millennials than ever."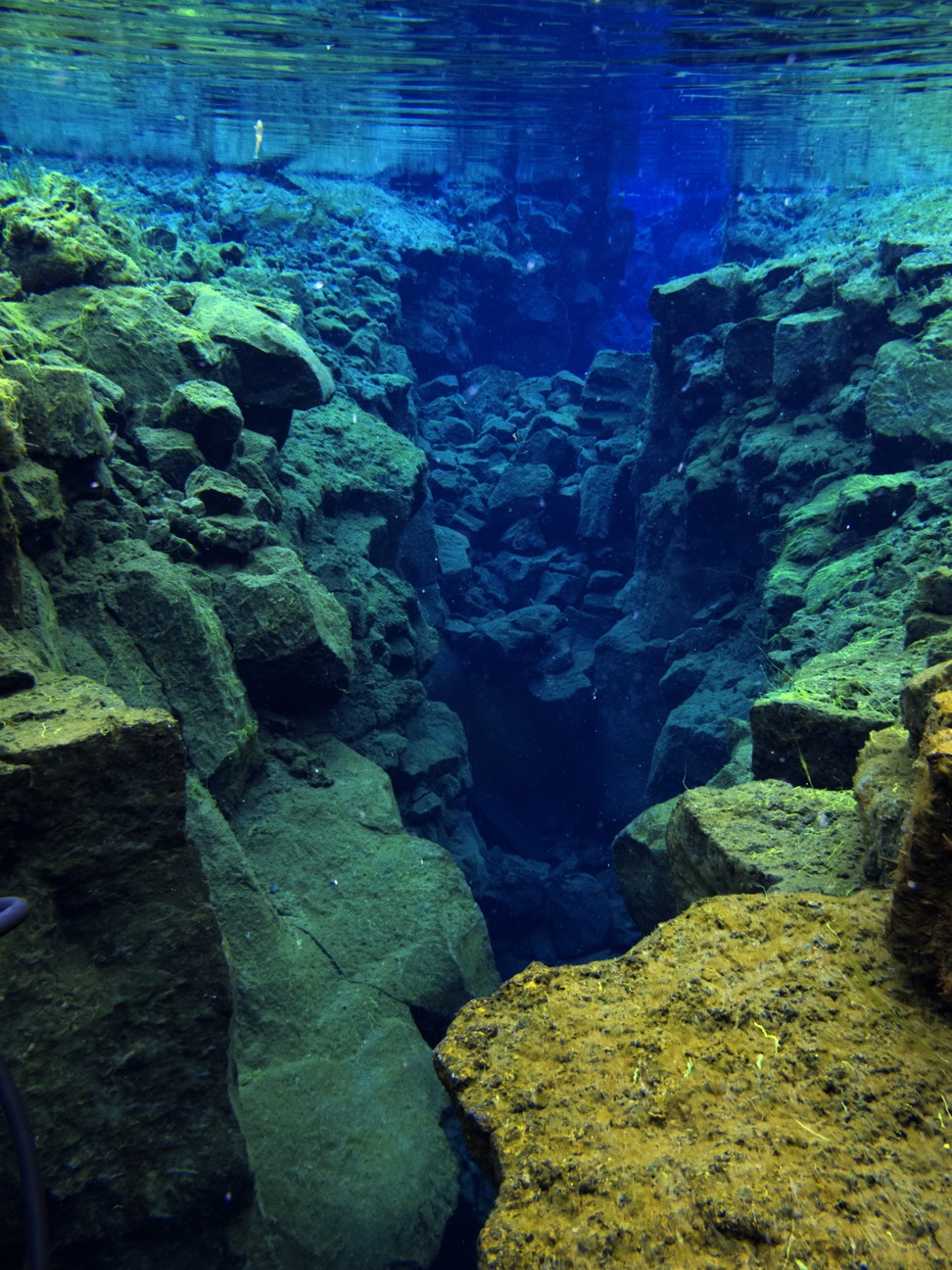 THE BLUE LAGOON
Also owing its existence to Iceland's distinct geology, this huge hot spring complex (over 20,570 square metres) redefines the word indulgence.
Launched in 1987, it's situated in the southwest of the country in Grindavík (in an 800-year-old lava field). And the milky-aquamarine seawater it contains is run-off from the nearby Svartsengi geothermal power plant; the mineral-rich liquid (algae, silica and sulphur) is superheated to a soothing 37 to 39 degrees Celsius. A relaxed vibe, quaint timber walkways and Lilliputian patches of mist create the perfect atmosphere to enjoy signature extravagances: a sauna and steam room, mud masks, in-water massages, etc.
5 luxury hotels with private suites for long stays in Southeast Asia
What's more, April saw the opening of a revamped and expanded main lagoon, and a 62-suite luxury hotel (with adjoining restaurant), the Retreat. Not only does this provide guests with an amazing view of this volcanic vista (ice-capped mountains abound), but it also provides access to a private swimming pool and an exclusive spa – with a butler, on-call chef and masseuse.
More information:
The Blue Lagoon (www.bluelagoon.com)
Nordurljosavegur 9, 240 Grindavík
Basic entrance price from HK$540
The Retreat suites from HK$11,120 for two people per night;
Snorkelling in Silfra with Artic Adventures (www.adventures.is)
Minimum age limit 12
From HK$1,070
Want more stories like this? Sign up here. Follow STYLE on Facebook, Instagram and Twitter