While some people take pride in their stamp collection, many high-net-worth individuals bask in the glory of a different type of collection: passports.
Through citizenship by investment programmes (CIPs), wealthy individuals are investing in a country in exchange for citizenship. Once they have citizenship, they then have the basic rights of any other citizen of that country – like owning a passport, Nuri Katz, president of international financial firm Apex Capital Partners, tells Business Insider.
Common types of investments include real estate, an enterprise project, or significant donations to a country's fund – and they don't come cheap. While the six-figure cost of a CIP can vary, it's usually around US$200,000, Business Insider previously reported.
4 suitcases to pack and travel in style this summer Flight of fancy
But those who are racking up citizenships and passports aren't the "ultra rich", Katz says. Most have a net worth of US$1 million to US$10 million.
To them, a second passport buys much more than a travel document – it also buys them status.
Passports offer status, freedom and a good investment
"It's a status symbol – it shows friends you can afford it," Katz says. "I call it the black American Express syndrome."
Becoming a global citizen has become a status symbol for the world's elite, Armand Arton, president of Arton Capital, a global financial advisory firm that specialises in investor programmes for residence and citizenship, tells Business Insider.
It's a status symbol – it shows friends you can afford it
But there are physical advantages to owning more than one passport beyond external perception. According to Arton, investors primarily seek increased global mobility, better security and education, diversified business opportunities and tax planning strategies, and an overall improved quality of life.
"People who are investing in citizenships are people who come from countries with limited visa-free travel abilities, such as someone from Pakistan, India, or China," Katz says. "It provides a certain freedom that some citizens of some countries don't have; it's a freedom of movement."
But, that doesn't mean that wealthy Americans don't find their own advantages in these programmes. While they represent a smaller share, Arton says, Americans are enticed by beneficial tax conditions the host country might offer, which they can take advantage of if they renounce their American citizenship.
Sorry Apple: here are the 5 best laptops for travellers
"Americans are giving up their citizenship and taking on other citizenships for all sorts of personal reasons, including wanting to live abroad, retire abroad, and not wanting to have to deal with the American government if they are not living there," Katz says. "Also surprisingly, citizens of Grenada, for example, have visa-free travel to China and Americans still do need a visa to travel there."
C osts and advantages vary from country to country
Obtaining a CIP isn't an easy process – it's not just a matter of investing; it also involves going through a vetting system. "You need to go through a due diligence process, including showing sources of your sums and biography – they go deep into your life to make sure you're an upstanding person," Katz says.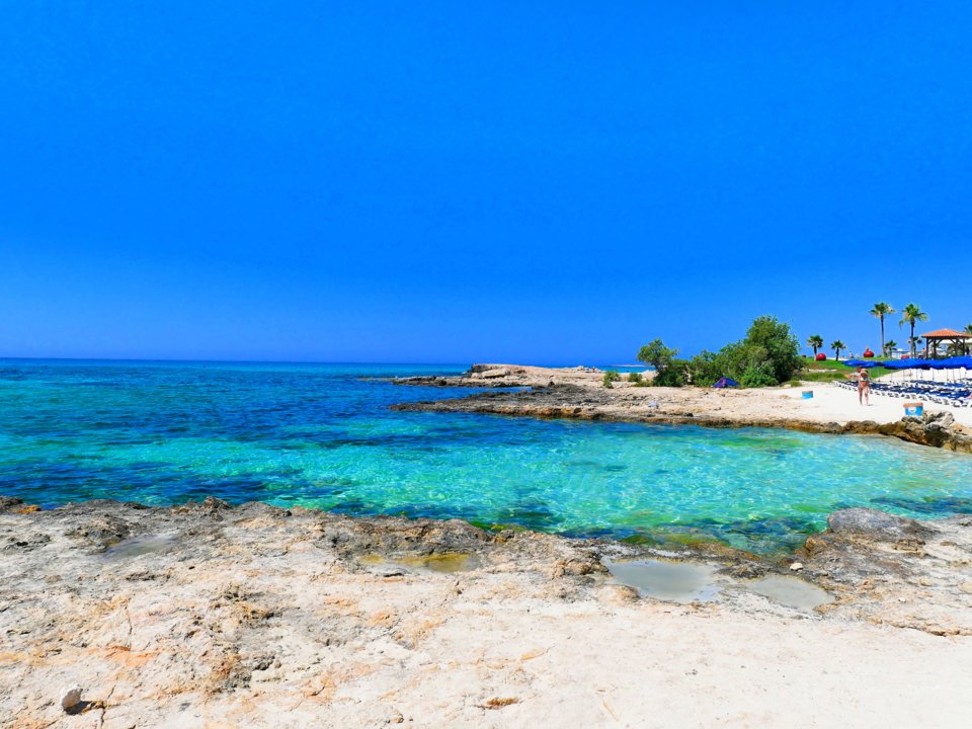 Each country has different investing requirements and costs. Investing in a citizenship in Saint Lucia requires a donation of at least US$100,000 to the Saint Lucia National Economic Fund (depending on the number of dependants), an investment of at least US$300,000 in an approved real estate development, or an investment of US$3.5 million in an approved enterprise project, Katz previously told Business Insider.
Meanwhile, to obtain a citizenship in Canada, investors must state their intention to settle in Quebec and sign an agreement to invest C$800,000 (US$608,670), Katz says. They must have a legally-obtained net worth of at least C$1.6 million, live in the country for three years within a four-year time frame, and have at least three years of experience in planning, finance, human resources, or general management.
You need to go through a due diligence process, including showing sources of your sums and biography – they go deep into your life to make sure you're an upstanding person
Cost and the return on investment can make some countries more appealing than others.
"Some countries offer no income or inheritance tax, so for those looking to purchase for financial purposes [that's advantageous]," Katz says. "The CIP programme in Dominica is the most financially advantageous of its kind which also attracts potential buyers. In general, the Caribbean programmes are less expensive than those in places like Cyprus or Malta."
Spirit of Anthony Bourdain lives on in food and travel series
In fact, Cyprus has the most expensive CIP, with citizenship starting at €2 million (US$2.34 million), according to Arton Captial.
Arton explains that more countries are in need of foreign direct investments, and are leveraging citizenship as a means to raise funds. More choice often drives price down and lowers entry level to a wider range of investors.
"The Caribbean islands of Antigua & Barbuda, Saint Kitts and Nevis, and St Lucia are very much in demand due their relatively low cost to benefit ratio," Katz says. "Meanwhile, Europe, Cyprus, and Portugal win the trust of most investors due to the significant exposure to real estate investments, whereby they can potentially make interesting return on their investment along with their newly acquired residency or citizenship."
Want more stories like this? Sign up here. Follow STYLE on Facebook, Instagram and Twitter
This article originally appeared on Business Insider.