If Las Vegas is the old king of casinos and entertainment in the west, Macau is the young ambitious prince in the east, where you find the impossible made possible, and dreams turned into reality.
The turning point came in 2001, when Macau's gaming industry was liberalised. This attracted overseas casino operators including Sands and Wynn to set up in the former Portuguese colony, and energised local tycoons like Stanley Ho and his families to create new concepts and projects.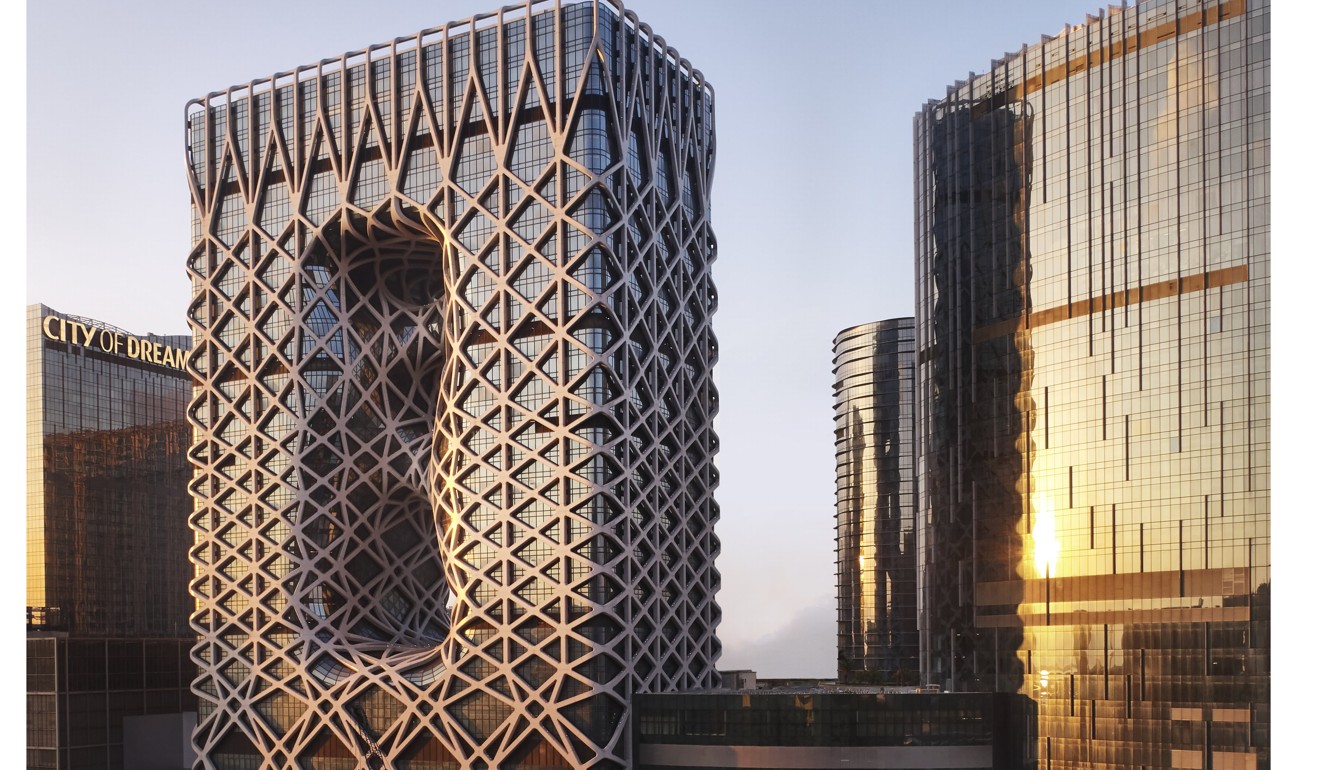 The latest is Morpheus Hotel in the City of Dreams, a resort and casino in Cotai Strip owned by Melco Resorts & Entertainment, a business runs by Stanley Ho's son Lawrence.
The world's first free-form exoskeleton steel-structured high rise has a structural geometric grid that does away with the need for internal walls or columns that would clutter its interior. Morpheus Hotel was one of the final projects undertaken by the late Zaha Hadid, the "Queen of the curve" who is said to have liberated architectural geometry, giving it a new expressive identity. Her works include the Bridge Pavilion in Zaragoza, Spain, the Ordrupgaard Annexe in Copenhagen, Sheikh Zayed Bridge in Abu Dhabi, and Guangzhou Opera House, as well as the Jockey Club Innovation Tower in Hong Kong Polytechnic University.
Macau is a perfect spot for 'zombie killers' and sky-top wave riders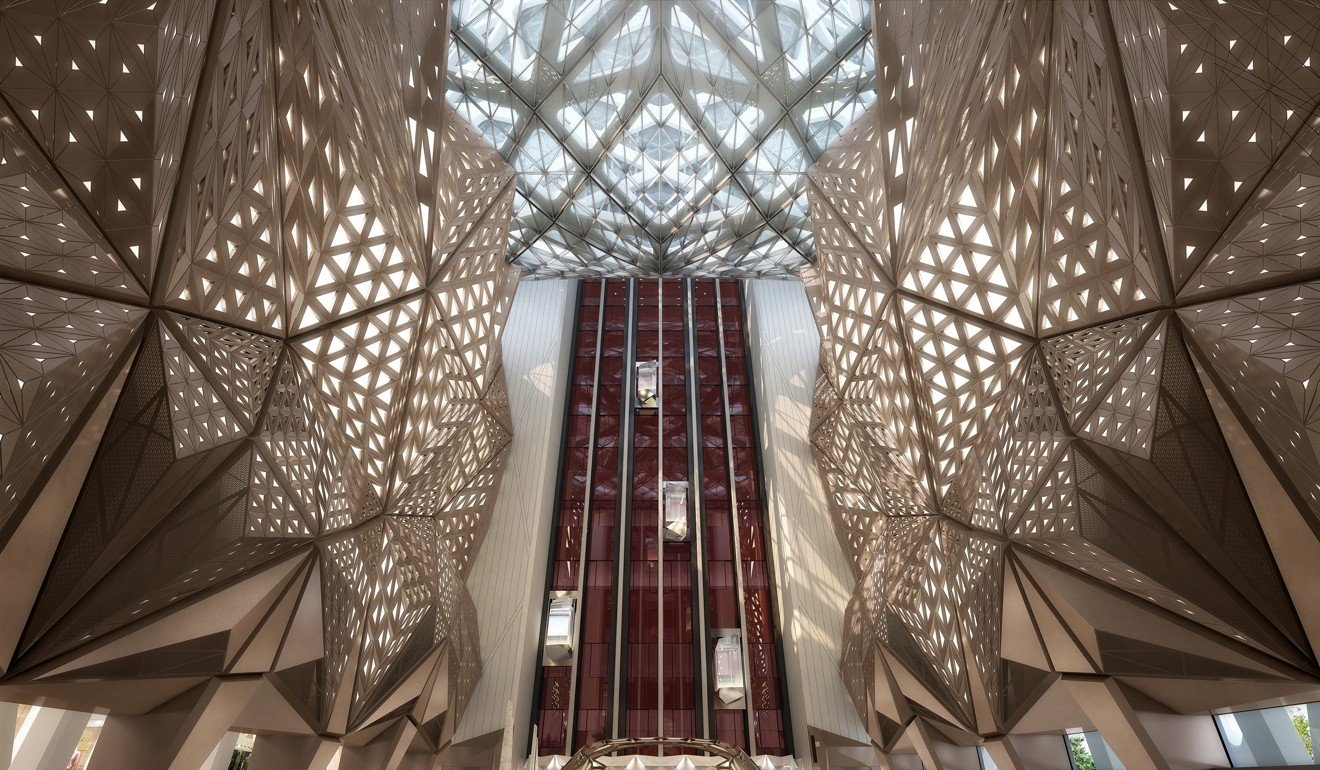 The "wall-less" hotel's interior is as stunning as its exterior. The combination of steel, metal and glass, with a series of voids carved throughout the interiors, gives it a look that embraces brightness, modernity and novelty.
The 40-storey building features 770 rooms, a mix of standard guest rooms, suites and "sky villas" – nine exclusive, two-floor duplex villas that cost about US$11,138 per night.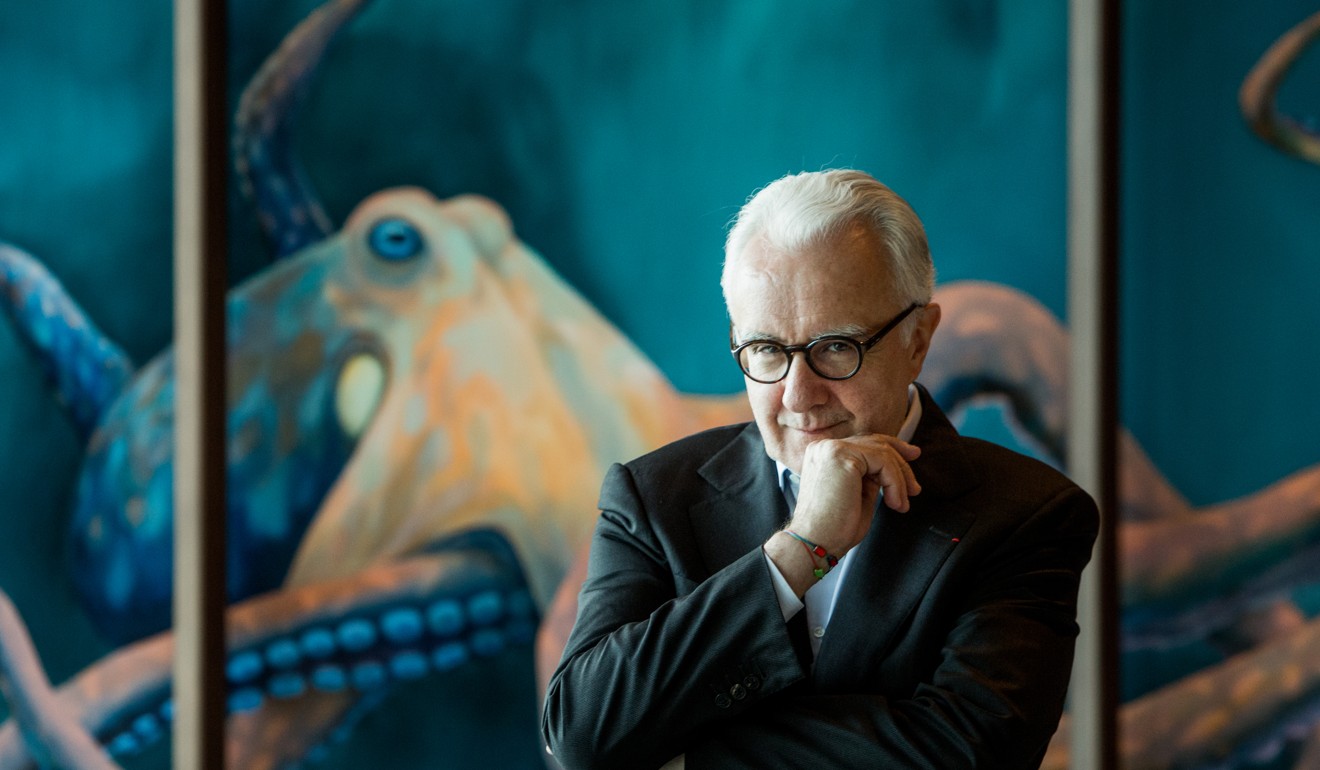 The sublimity of the hotel's architecture, and its status as a hospitality and entertainment complex, has intrigued travellers from around the world, and it has been fully booked since its June 15 opening. Crucially, it has also excited the interest of two Frenchmen – the French-born Monégasque chef Alain Ducasse, and the "Picasso of pastry", Pierre Hermé.
"I was immediately seduced by this ambitious, intriguing, mysterious design project of architecture," says Ducasse, who recalls his 2014 meeting with Lawrence Ho, whom he has known for more than a decade and wanted to "do something together" with. "I started thinking of opening a restaurant, something unique, mysterious and intriguing in design, in terms of plating, in terms of cuisine, everything," says the holder of 21 Michelin stars.
2,150-square-foot virtual reality space opens up in Macau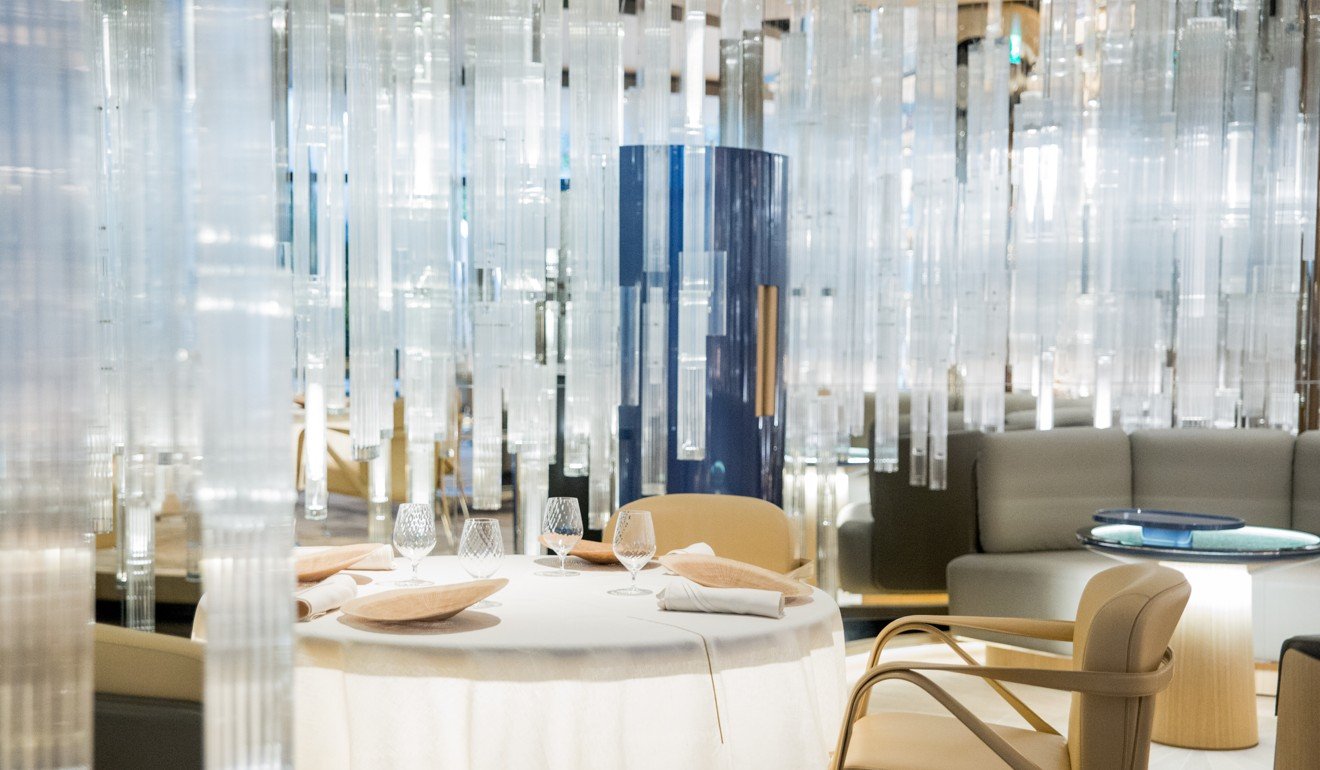 The hotel's entire third floor is dedicated to two of Ducasse's restaurants – Alain Ducasse at Morpheus and Voyage by Alain Ducasse. "I brought here all the essence of French cuisine, and a combination of respect for tradition and contemporary expression," Ducasse says of the former, described as a "fine dining, French contemporary restaurant".
He says the restaurant sources from small-scale farms and line-caught fish, ensuring that the ingredients are from the best regions and harvested at their optimal time. In terms of a wine collection, which Ducasse believes to be no less important a part of French cuisine than the food it pairs, Alain Ducasse at Morpheus boasts more than 1,100 French wines, with an emphasis on Champagne, Bourgogne and Bordeaux.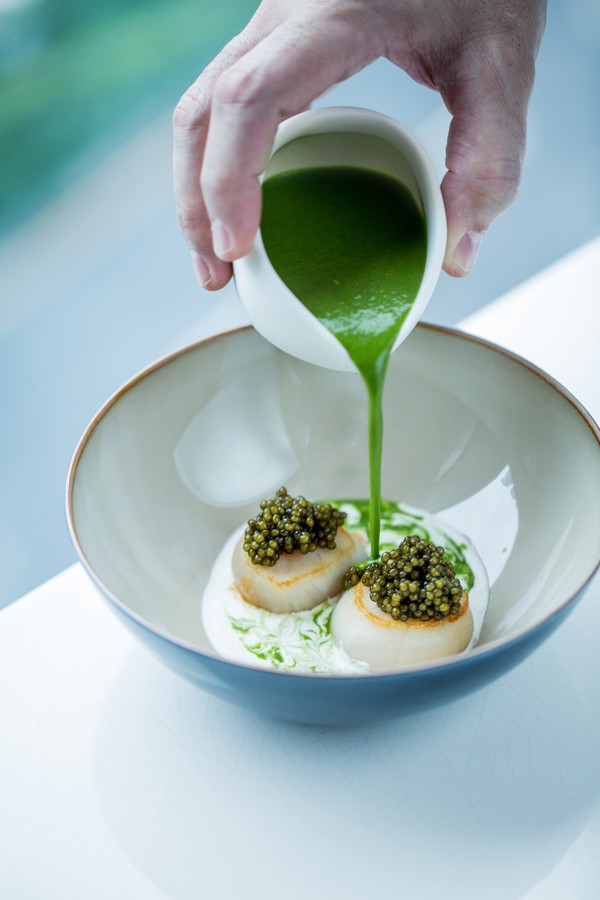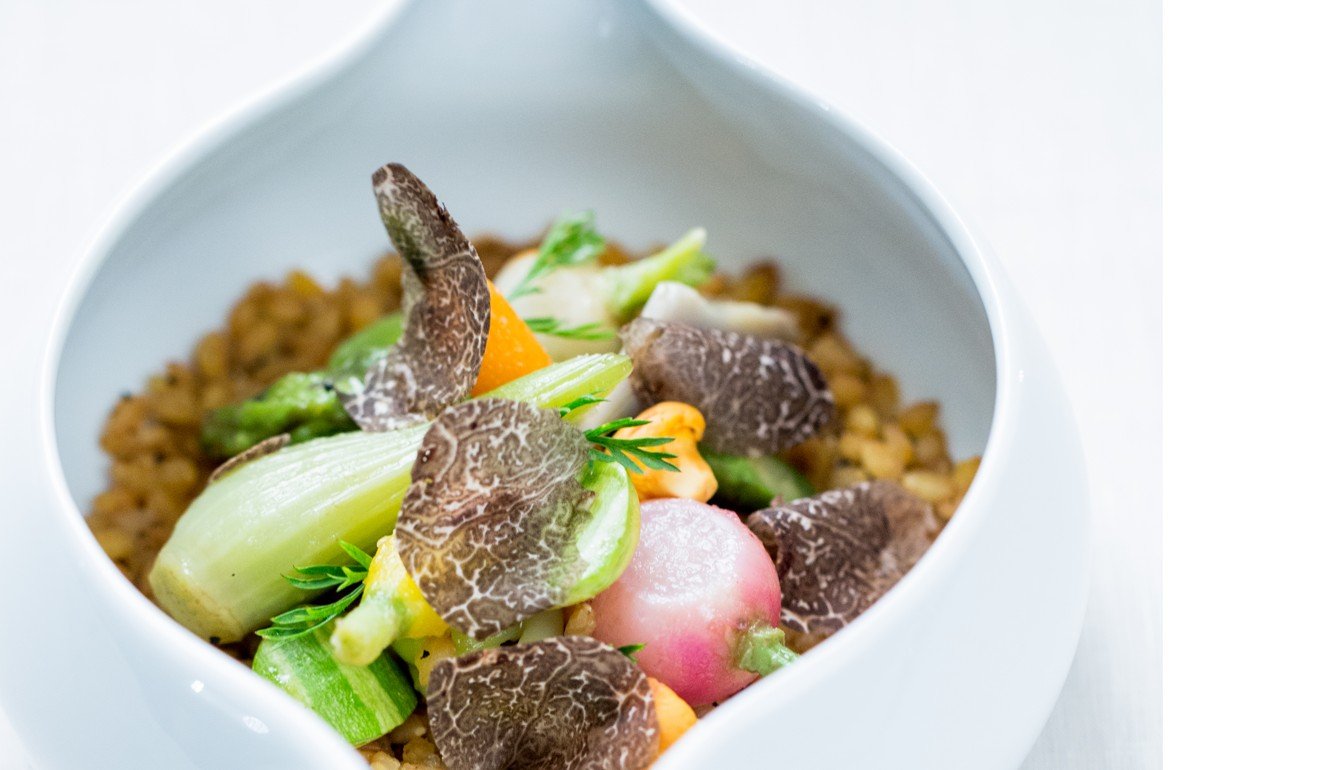 Meanwhile, Voyage by Alain Ducasse offers contemporary multi-ethnic cuisine, with a menu Ducasse has "compiled" during 30 years of travel in Asia and the southern hemisphere. "I get inspiration from my travels, and reinterpret them with a French technique and know-how," he says. "It's a cuisine that is sexy, model, not conventional … it is 'spicy', in an elegant sense."
Morpheus hotel opens this June in City of Dreams, Macau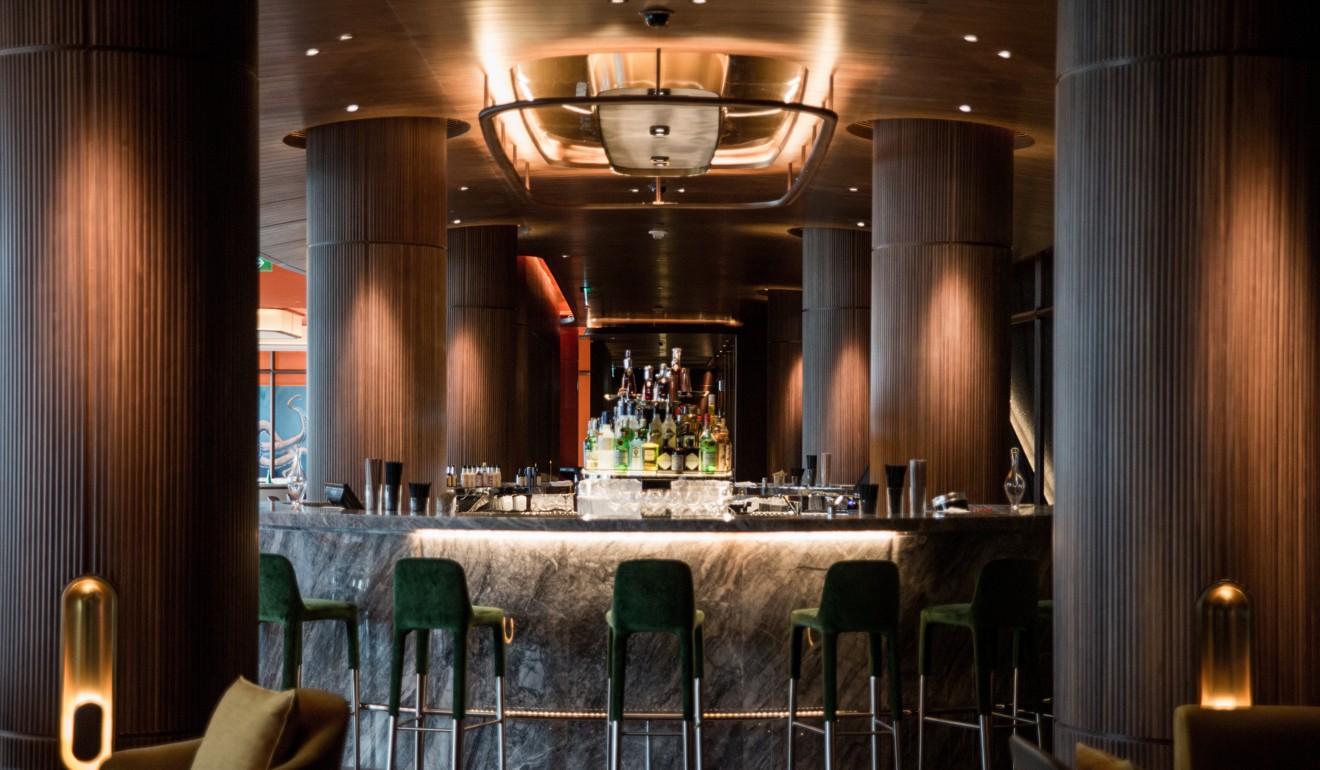 Raw Taï fish and sea urchins, shrimp toast with katsuoboshi flakes, crab cake with sweetcorn velouté, Thai-style razor clams with samphire, lettuce broth with sea scallop and gold caviar, grilled wagyu beef with green chilli, Tara fish with mango and coconut, and peppered king crab or blue fin tuna accompanied with Indonesian satay sauce are just some of the exotic dishes on the menu.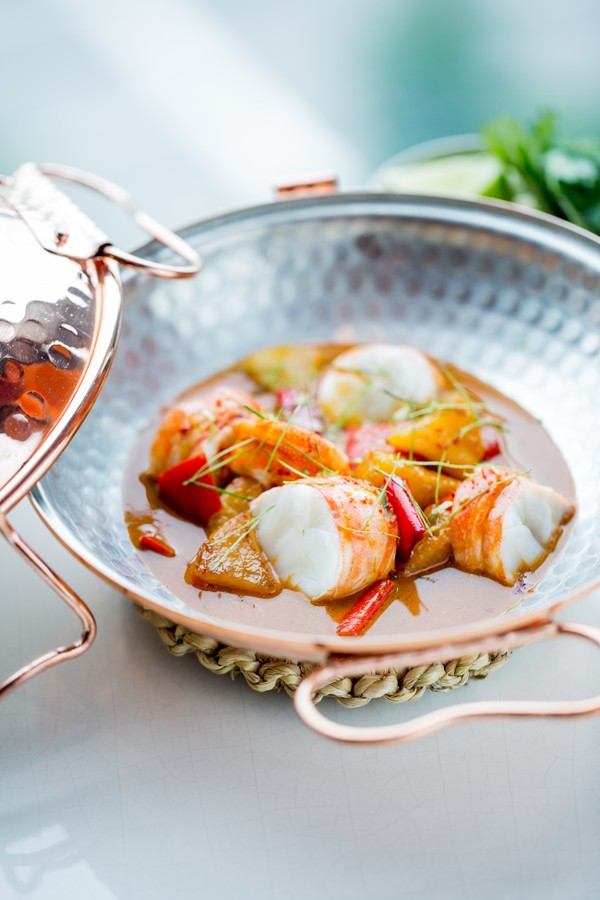 "In every project, it's really important to have a very clear vision of how our tradition is, and to be able to add more contemporary items to please today's customer, who is curious, demanding and is a foodie. In order to please them, it's important to always think out of the box and create different places," Ducasse says.
"To keep on" is Ducasse's motto. "I do what I am always dreaming of and keep fine tuning everything, every single detail. Like handpicking the ingredient, the plating of each dish, it goes beyond the taste, the smell, the menu itself. It's really a whole difference for each place. If each place can appeal to customers' curiosity, and if the customer knows the difference, it is good thing," he says.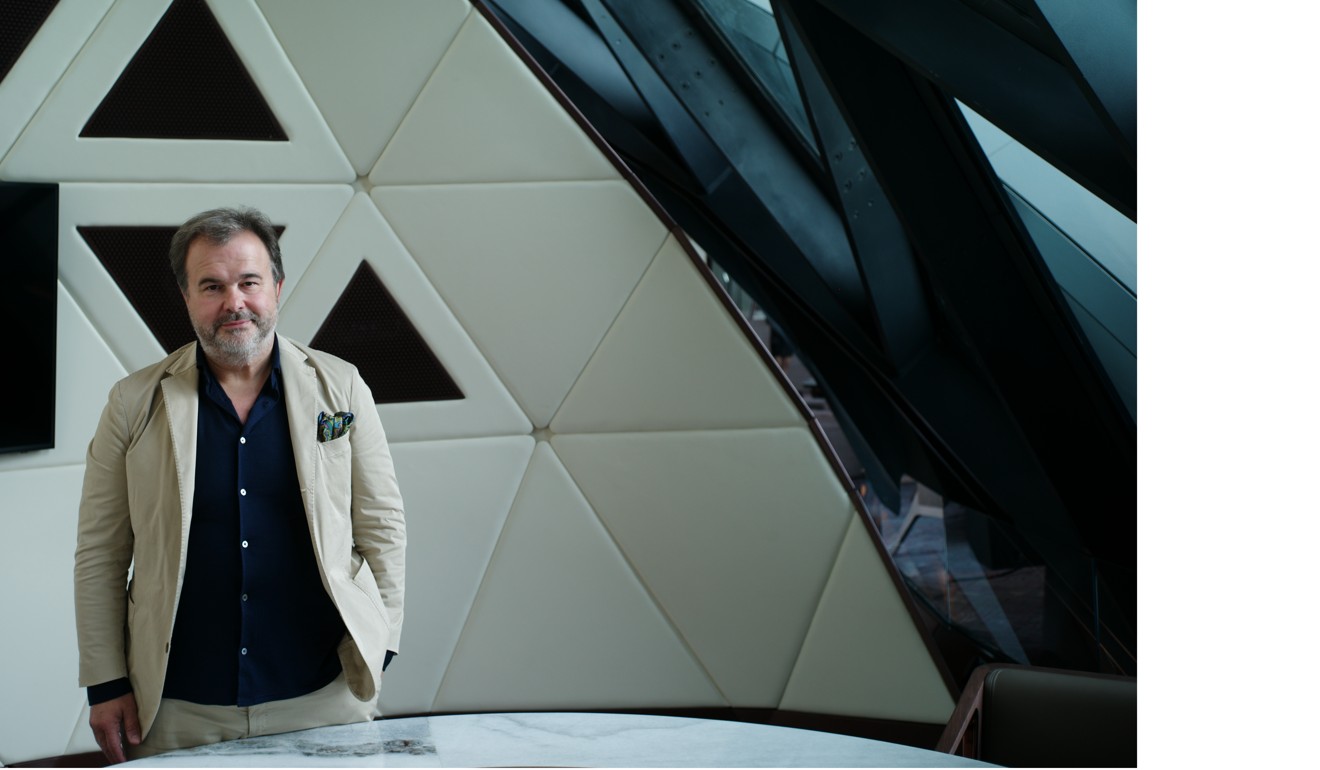 To Pierre Hermé, dubbed the "Picasso of pastry", architecture is always the central attraction of a city or place that draws the attention of the world, such as the Louvre in Paris. "And now when you go to Macau, you go to see Morpheus for its architecture, which is so new and different," he says.
Dutch designer Maarten Baas counts down to Zaha Hadid's Morpheus in Macau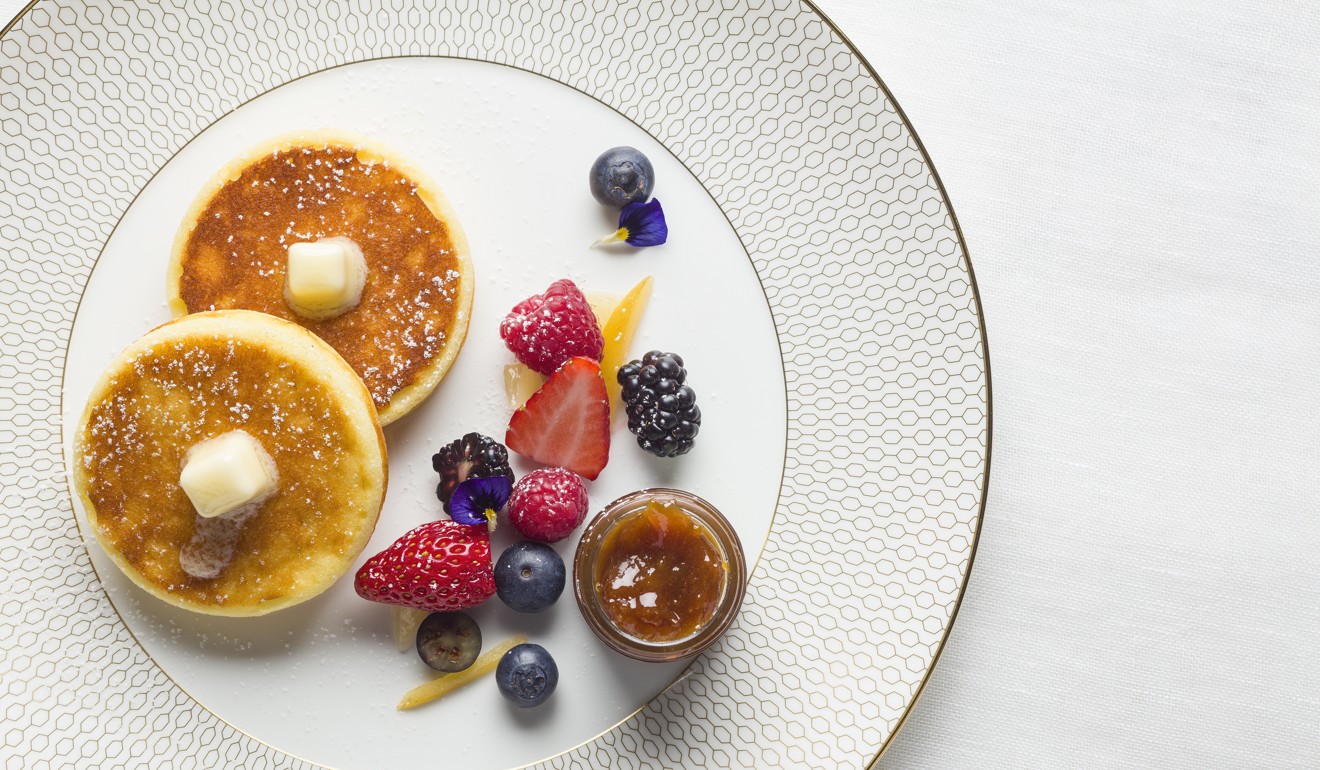 Hermé is no stranger to Macau; in fact, he has been running a "small shop" – in his own words – specialising in macarons and chocolate in Studio City for four years. But this doesn't satisfy his ambition, however. Right now at Morpheus, he has opened the Pierre Hermé Lounge on the ground floor, to enable guests to enjoy made-to-order desserts and pastries.
On offer are the breakfast menu (Viennoiseries, French toast, granola Ispahan), an all-day dining menu (croque-monsieur Pierre Hermé, tuna donburi, quinoa salad), and of course, desserts and signature cakes and pastries including spahan, plaisir sucré, millefeuille Montebello and coupe glacée Celeste.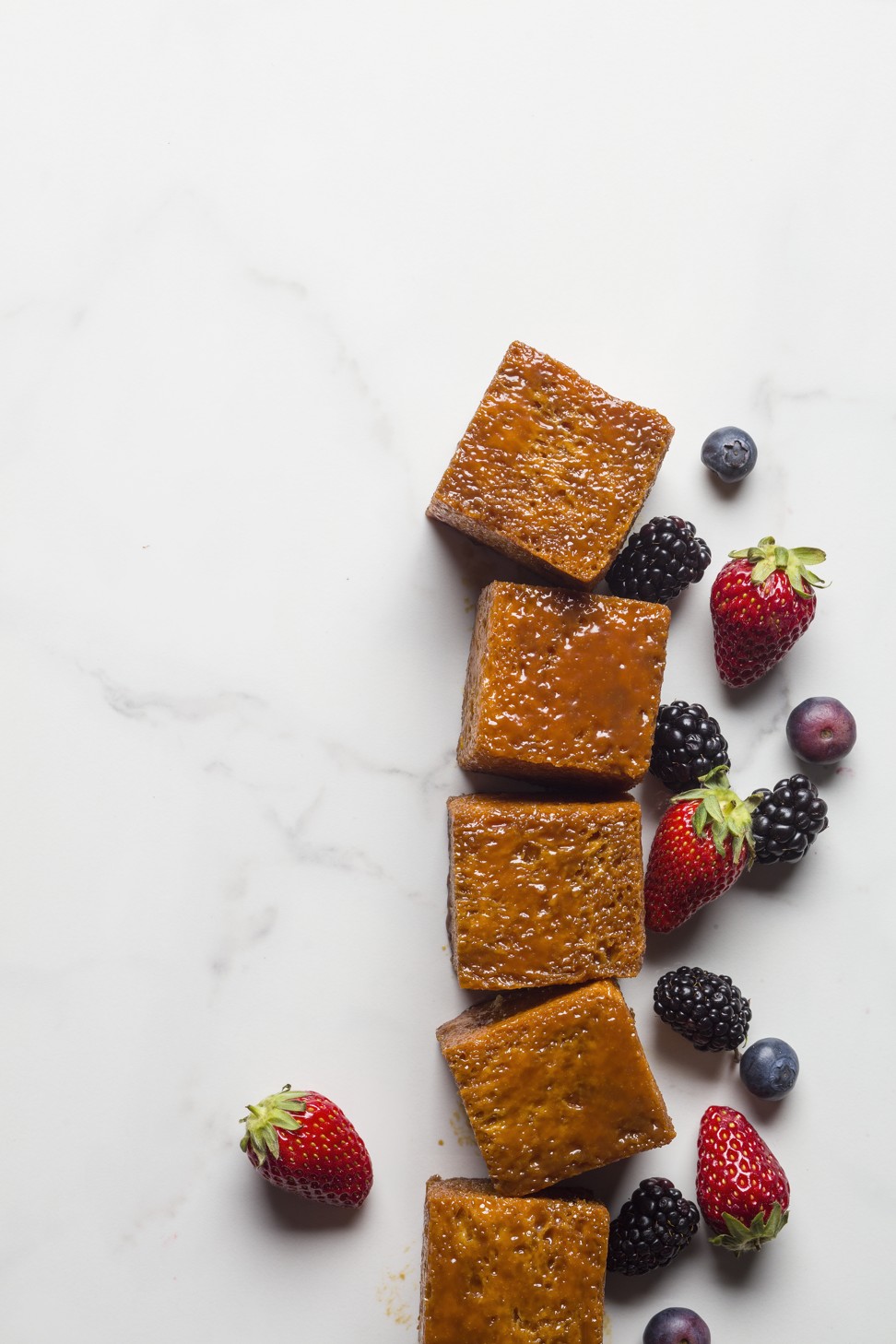 The delicacies are included in the in-room service menu, if you wish to enjoy them in private.
The lounge also serves coffee by artisanal French roaster L'Arbre à Café, known for its flavourful biodynamic and seasonal coffee, personally handpicked and interpreted by Hermé. "A selection of good coffee is good craft," he says.
Named in 2016 as the World's Best Pastry Chef by the World's 50 Best Restaurants, Hermé is renowned for his creativity, skills and palate. "I always try to taste and discover whatever is interesting, everything that is beautiful and novel," he says. "My inspiration almost always comes from the ingredients, from pictures, and descriptions of somebody, something I read. Inspiration is so wide."
4 avant-garde buildings in Macau designed by renowned architects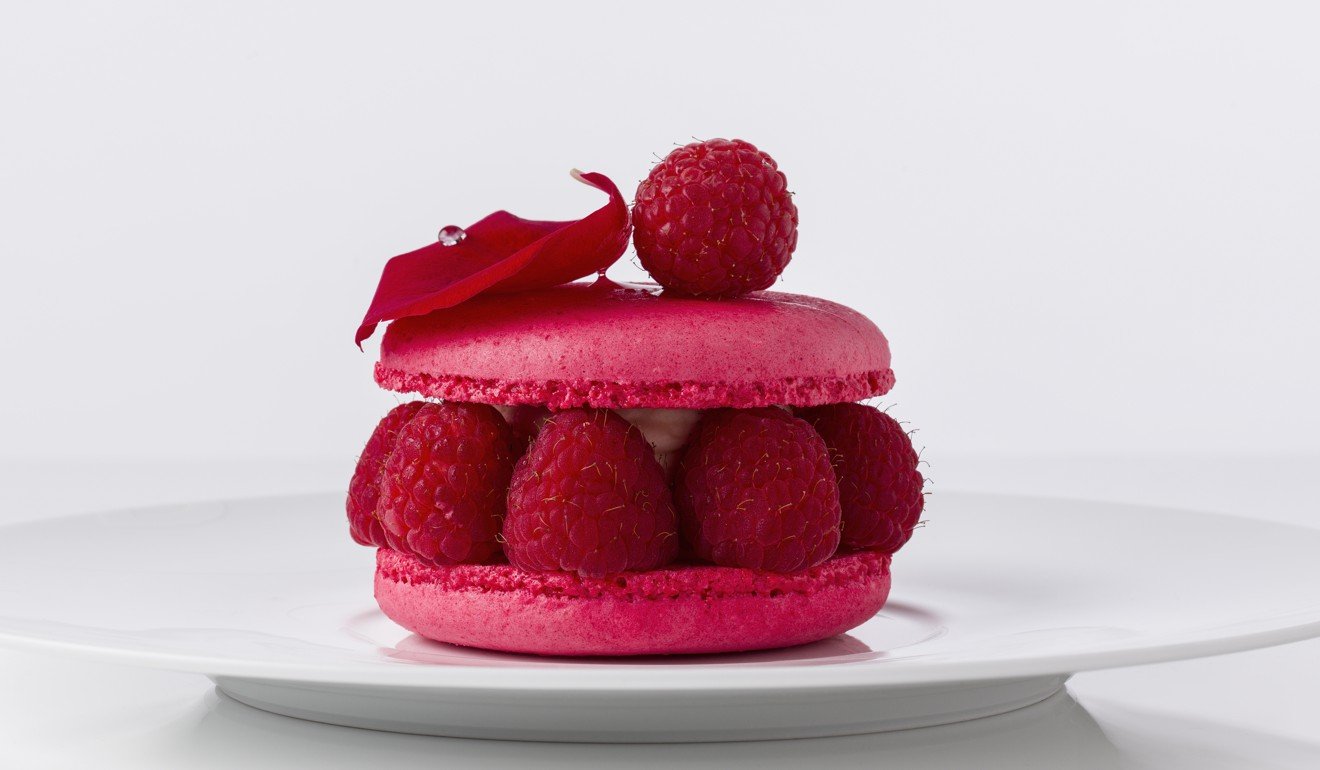 One of Hermé's handpicked creations for Morpheus' guests is Ispahan, a combination of lychee and raspberry. "Actually it's inspiration is from Bulgarian cuisine, not Asian," he recalls. "I discovered Bulgarian cuisine in 1984. They use a lot of rose, sweet food. That was the starting point. After that, I started using rose with cake, and that was called the paradise (Le paradis), a combination of rose and raspberries. Ten years later, in 1997, I changed the combination to lychee because I discovered that lychee has a rose taste. I created this cake based on macaron," Hermé explains.
"I will be proud of the next one," he says. "What interests me is the next one."
Want more stories like this? Sign up here. Follow STYLE on Facebook, Instagram and Twitter