Bombardier stunned the aviation community in May with the unexpected unveiling of the new Global 5500 and Global 6500 private jets at the 2018 European Business Aviation Convention and Exhibition.
The Canadian jet maker kept the existence of the two new model a secret until its world debut in Geneva, Switzerland.
The 5500 and 65000 are expected to be ready for customers at the end of 2019, at which point Bombardier's new flagship Global 7500 and 8000 models will have also entered service.
However, as the world awaits Bombardier's next generation of long-range private jets, it is easy to overlook the company's current flagship offering, the Global 6000.
Bombardier sharpens its focus on executive jets and luxury trains
The Global 6000 entered service in 2012 and is a descendant of the Bombardier's highly successful Global Express.
The 6000 competes in the large, long-range business jet segment against the likes of the Gulfstream G650ER and the Dassault Falcon 8X.
The Global 6000 is used in a highly competitive segment of the market that caters to the needs of individuals and businesses that often have to fly half-way around the world at a moment's notice.
The Global 6000 was the centrepiece of Bombardier's presentation at England's 2018 Farnborough International Airshow – a week-long, biennial event that combines a major trade exhibition for the aerospace and defence industries with a public airshow – which ended on July 22.
Demand for second-hand private jets 'a sign of stronger economy'
The big jet was parked beside the runway alongside a Delta Air Lines CRJ900 regional airliner made by Bombardier's commercial aircraft division.
Business Insider got the chance to take a guided tour of the US$62.31 million jet at the event.
So here's a closer look at Bombardier's flagship Global 6000.
The aircraft's positioning next to the runway meant we were unable to take good photographs showing its front.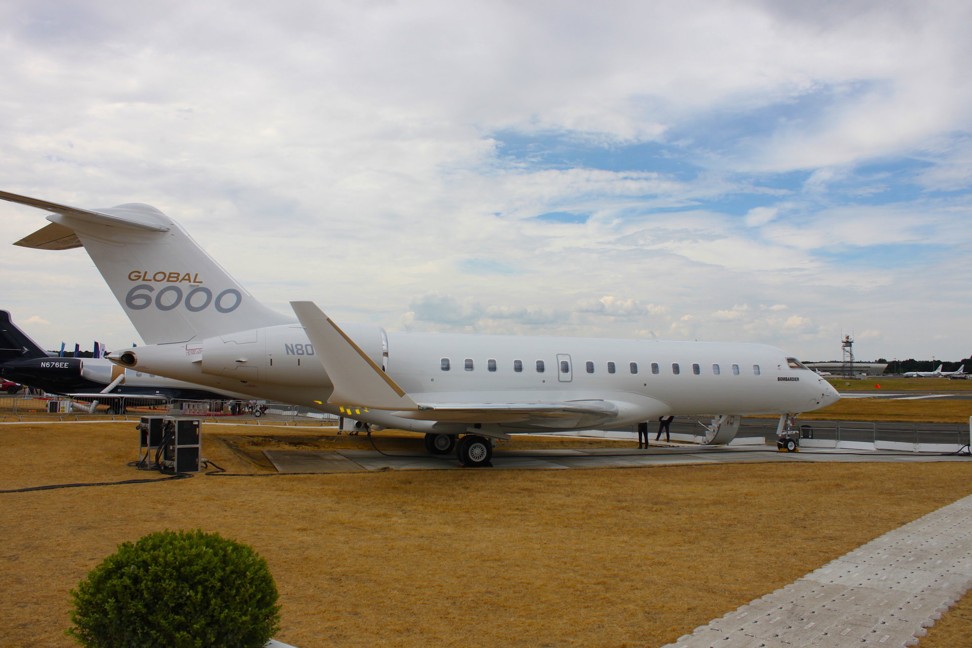 World's first flying car on track for 2020 launch
So here is a press photograph of Bombardier's Global 6000 private jet in flight.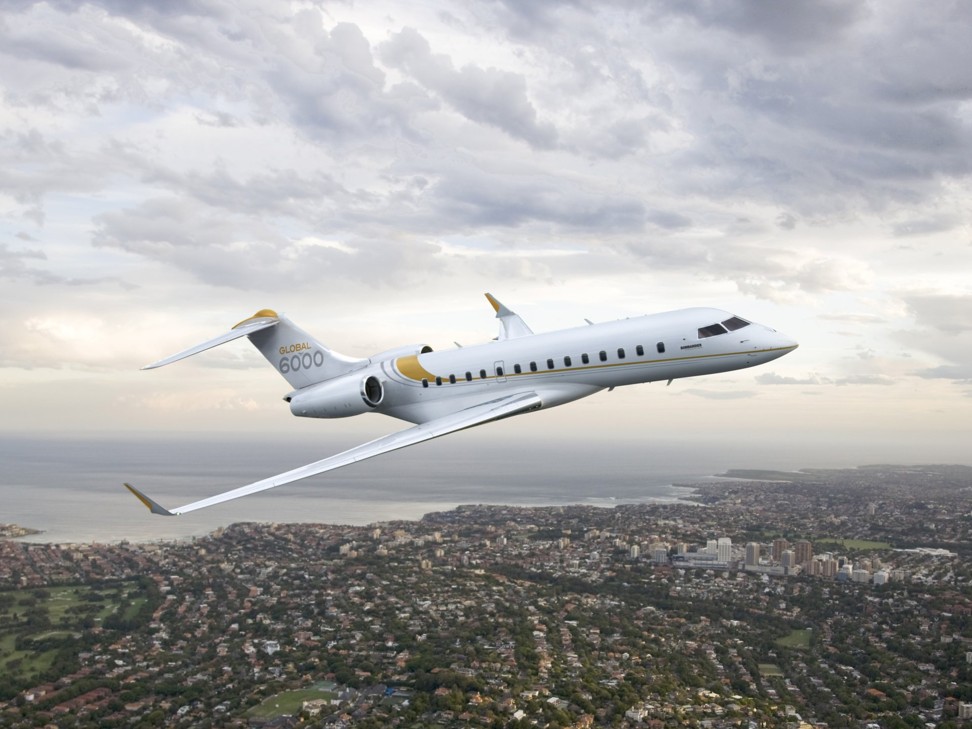 The Global 6000 measures 99 feet five inches (30.29 metres) long ...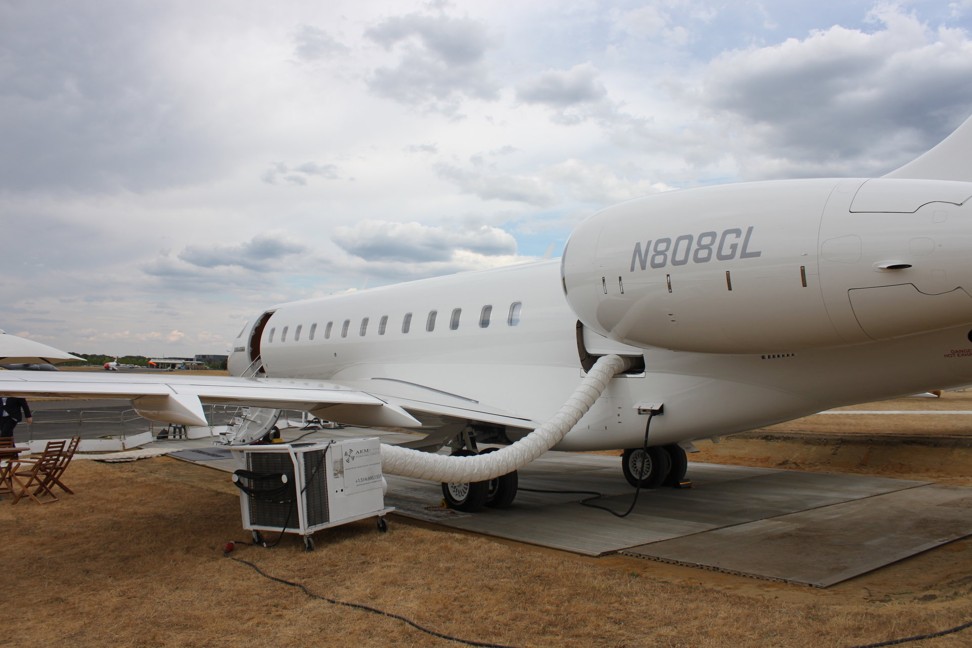 ... 25 feet and six inches high ...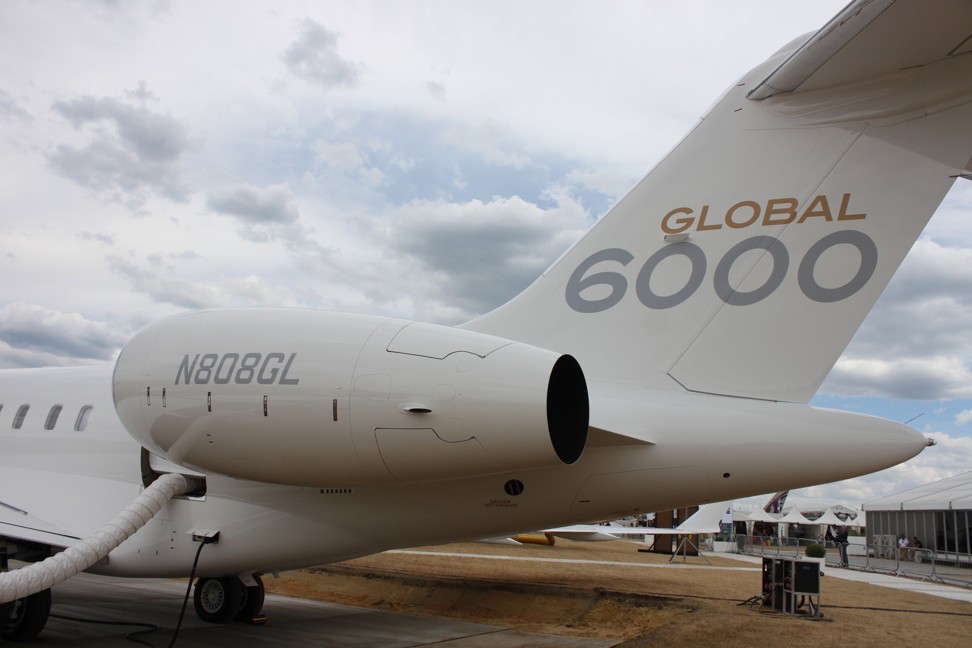 ... and has a wingspan of 94 feet.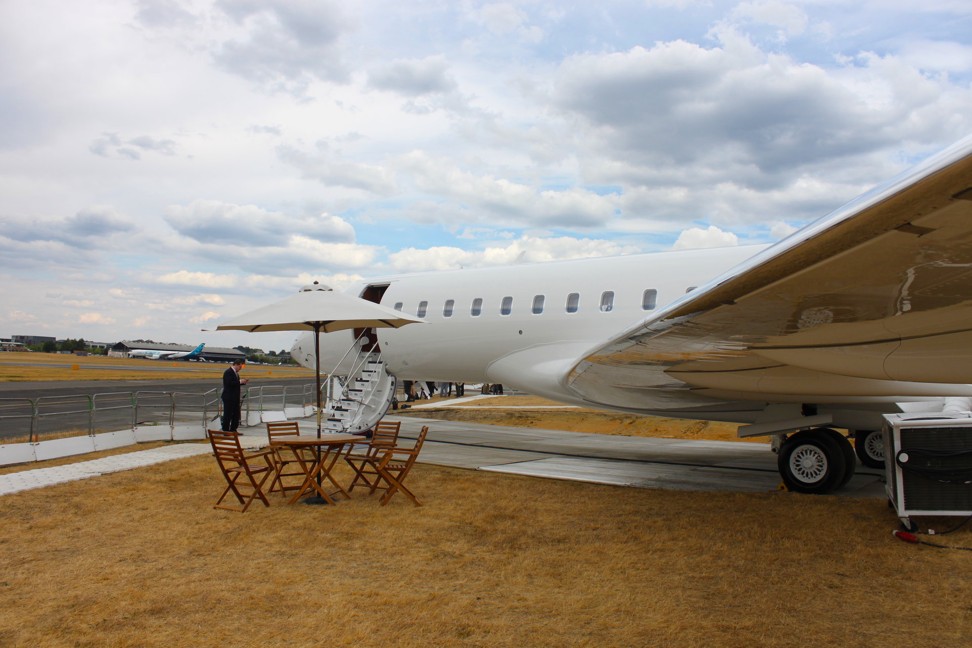 Fun fact. Bombardier increased the flexibility of the wing to make it more effective at absorbing the energy from turbulence.
This helps passengers to have a more comfortable ride.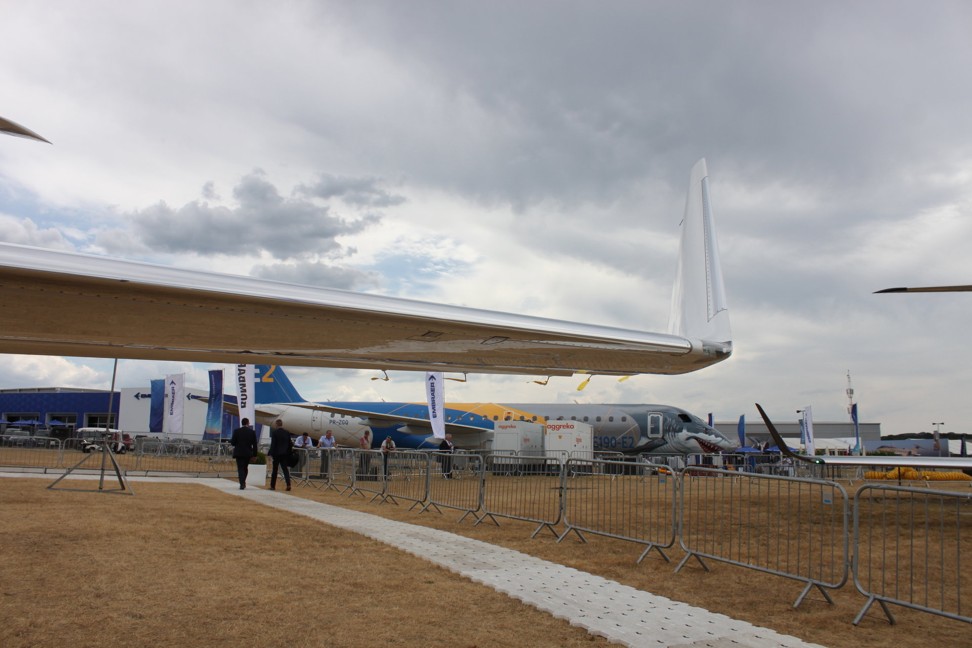 HK$144 million electric flying car would end your road rage forever
Let's climb on board!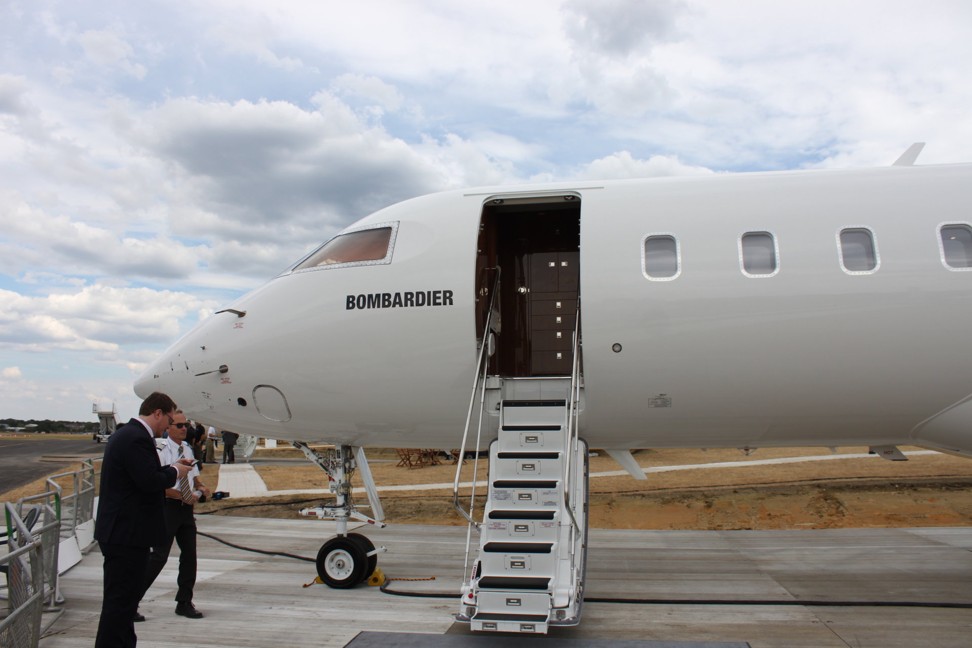 Once inside you are immediately greeted by the plane's galley, complete with stone worktops.
Stone flooring is also available in this part of the plane.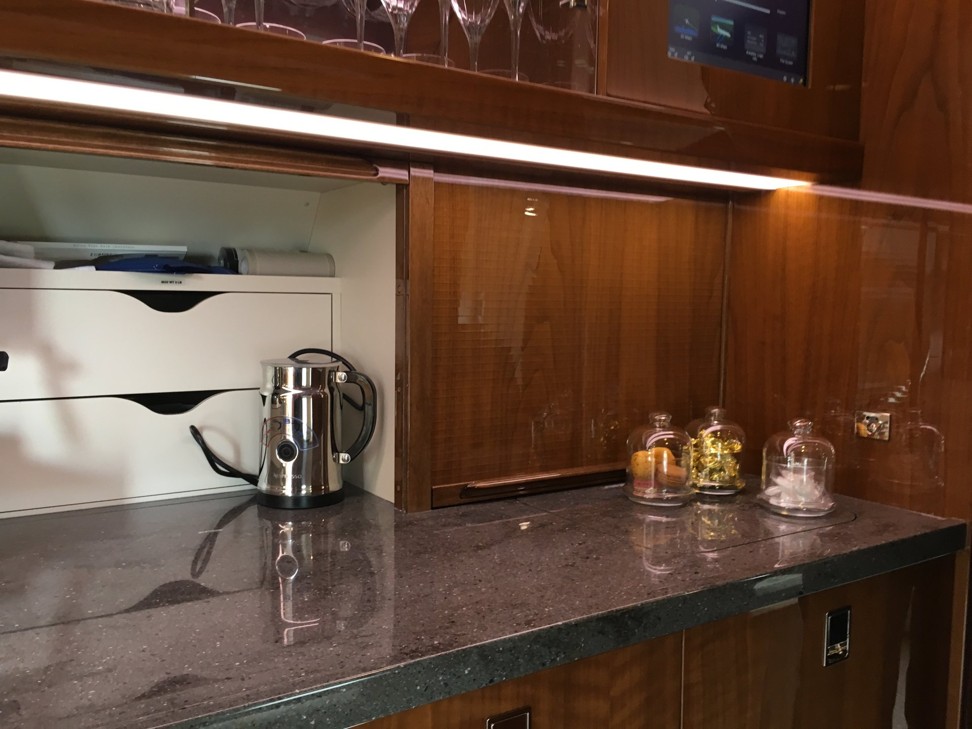 Opposite the galley is the private rest area available for pilots during long flights.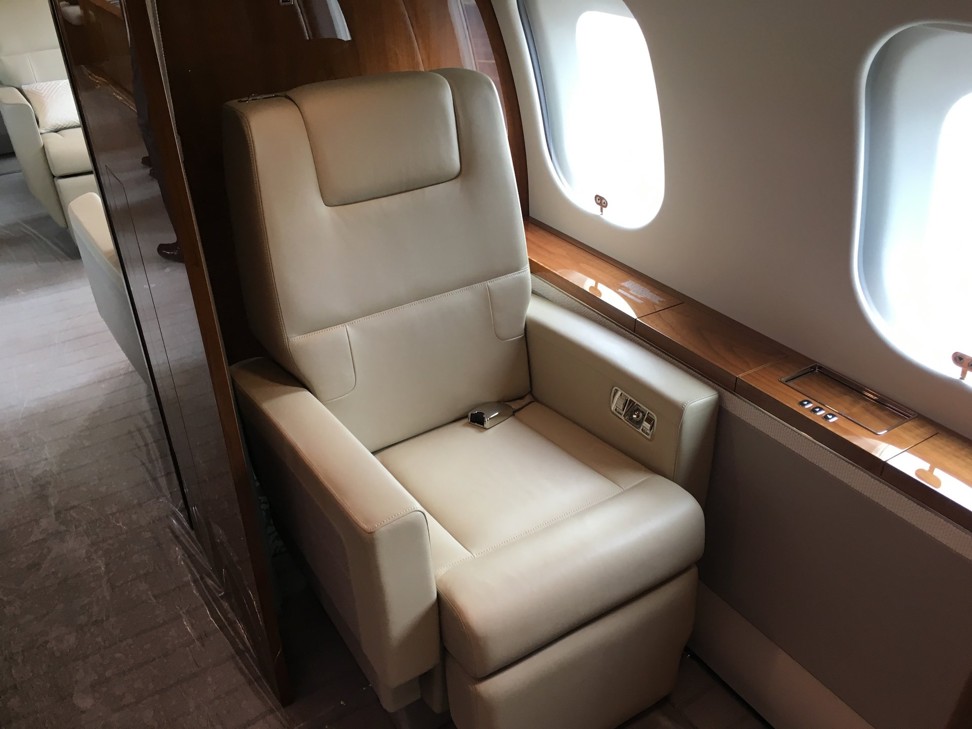 Is it a bird? Is it a plane? No, it's your neighbour's flying car
Opposite the galley is the private rest area available for pilots during long flights.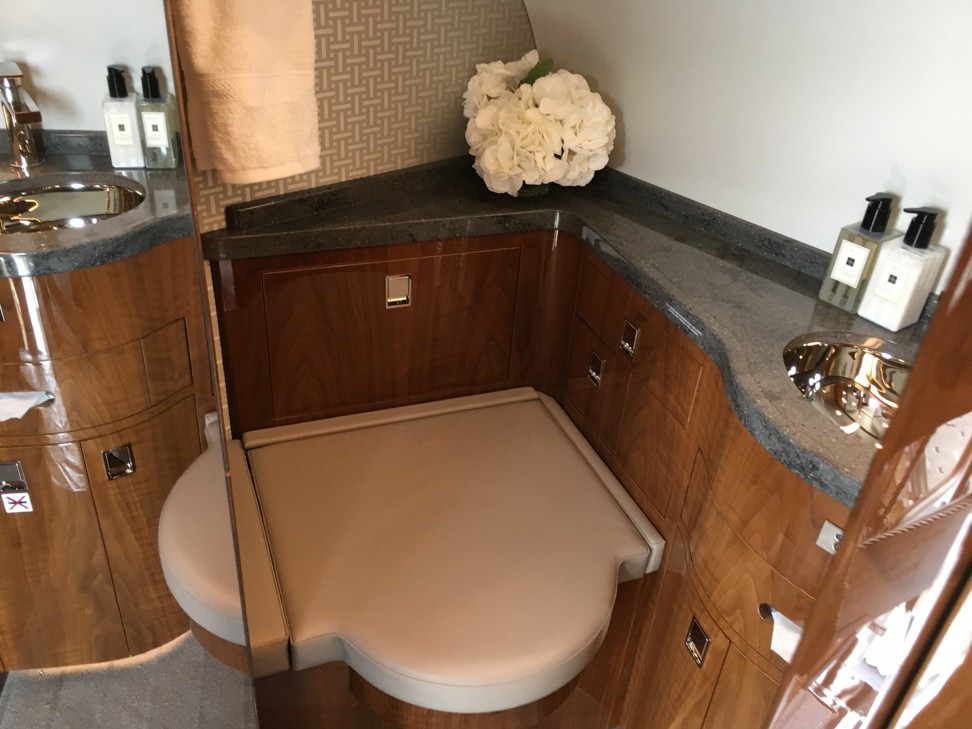 The cabin of is six feet, two inches high and seven feet, 11 inches wide.
It can hold up to 17 passengers, although this demonstration model was designed for 14 people.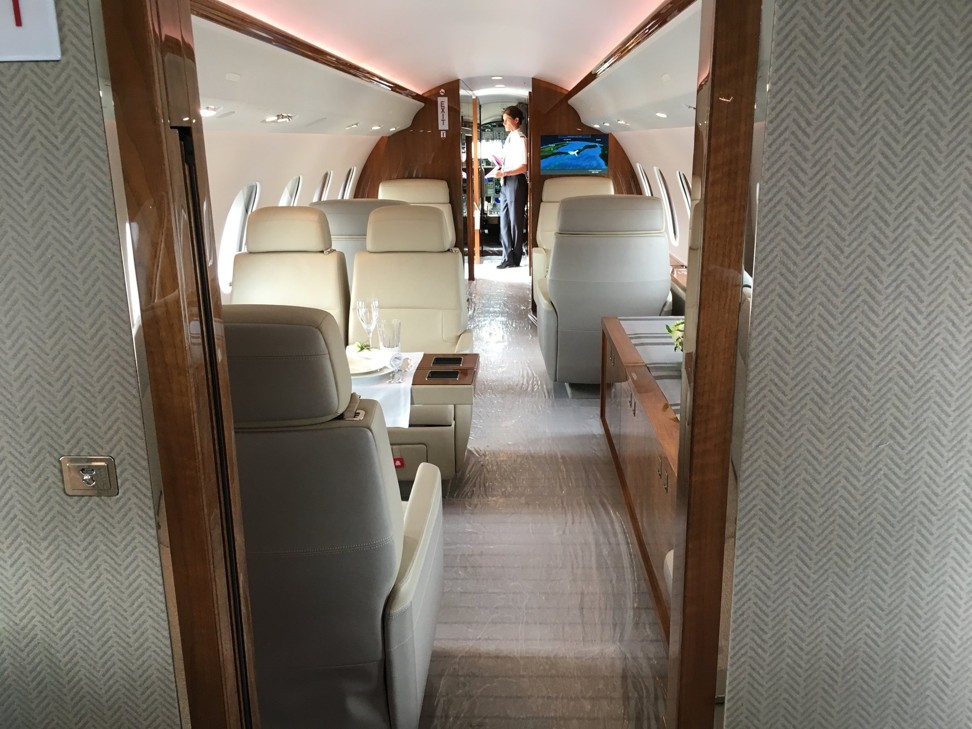 The Global 6000's passenger cabin is split up into three zones.
The first is a set of four individual seats facing one another.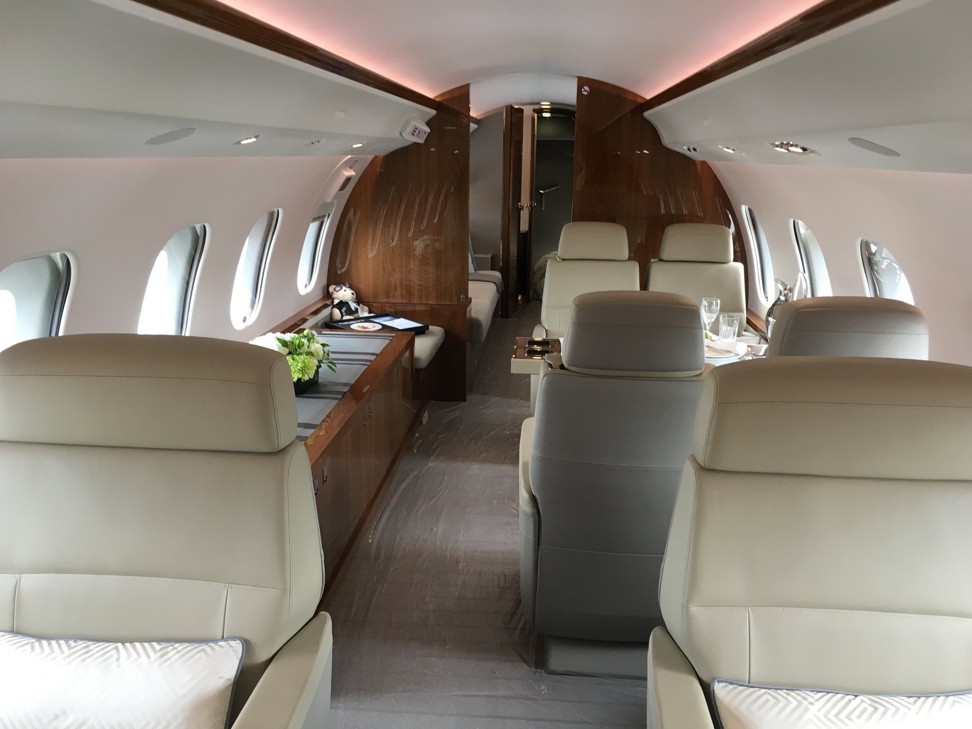 After that, there is a dining and meeting area located opposite an entertainment centre.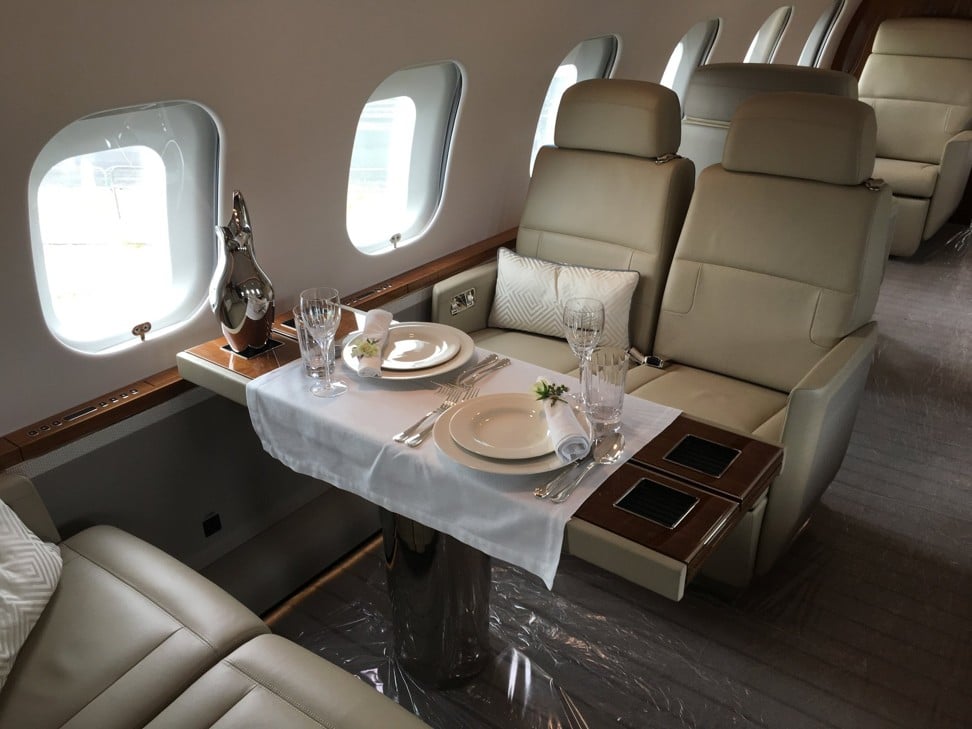 Finally, there is a private rest area with a pair of long sofas, which can be converted into beds.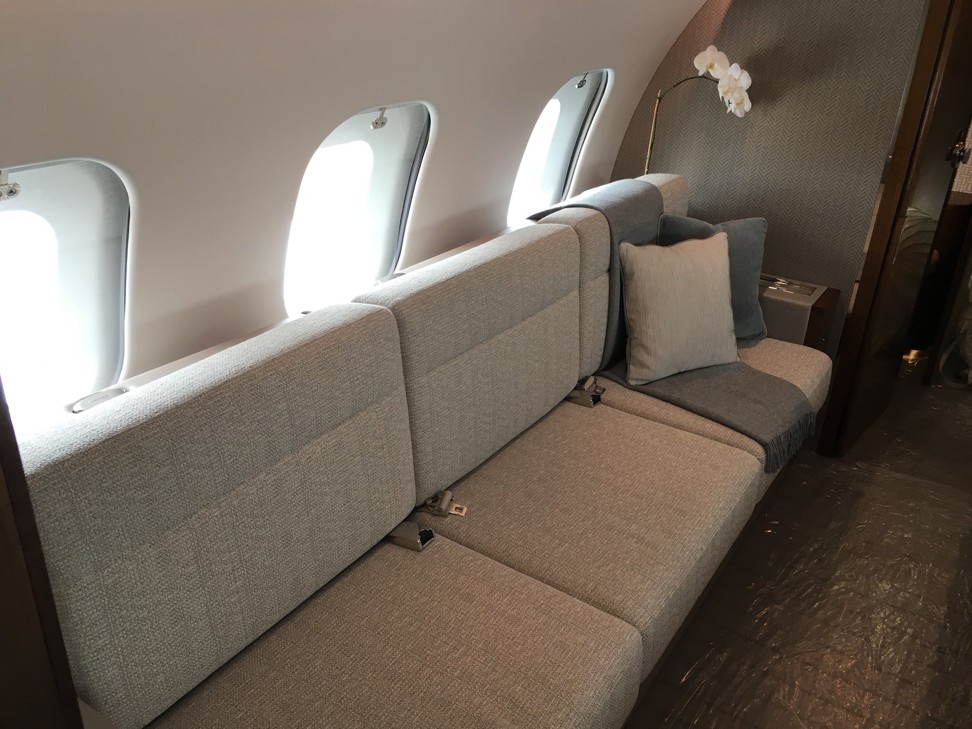 How the world's 5 best airlines measure up
While the rest of the cabin is upholstered in fine leather, the two sofas are covered in fabric.
According to Bombardier, this is because the fabric is better when it comes time for sleep.
Sheets are less likely to slip off the bed and its easier for the body to regulate temperature on a cloth surface.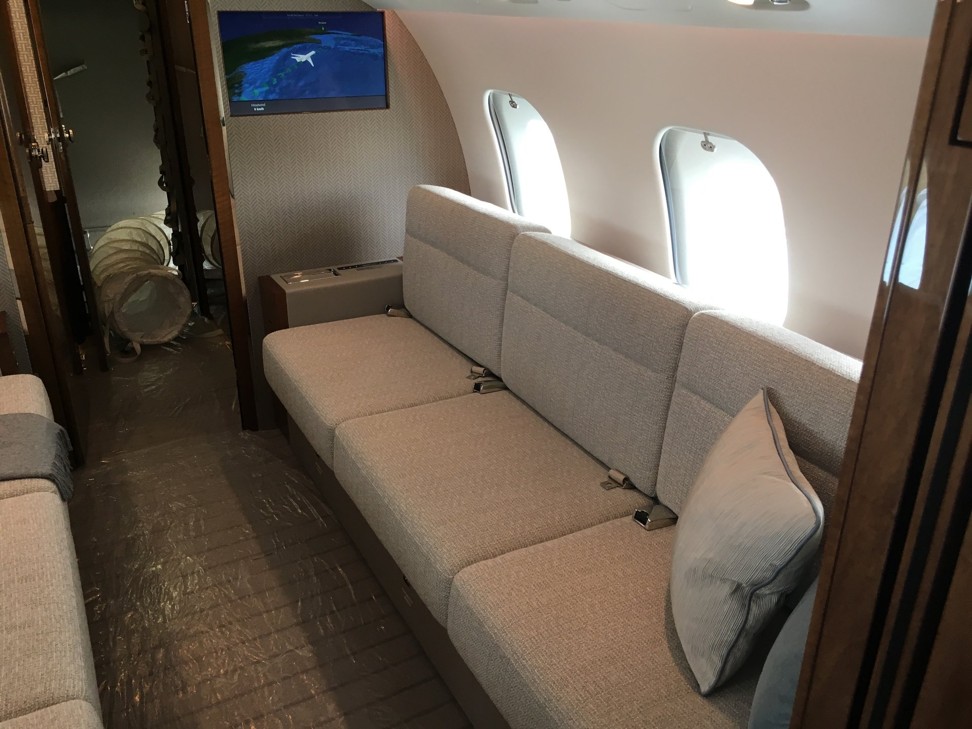 Even the bulkhead in the rest area is upholstered in fabric.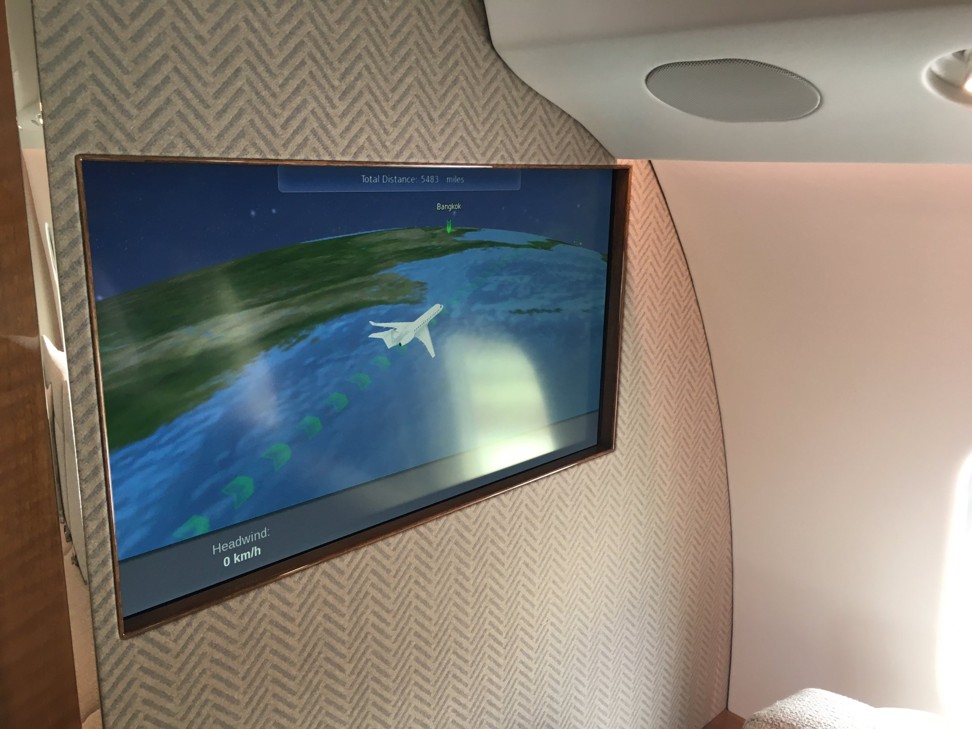 Near the sofas is another luxury bathroom and ...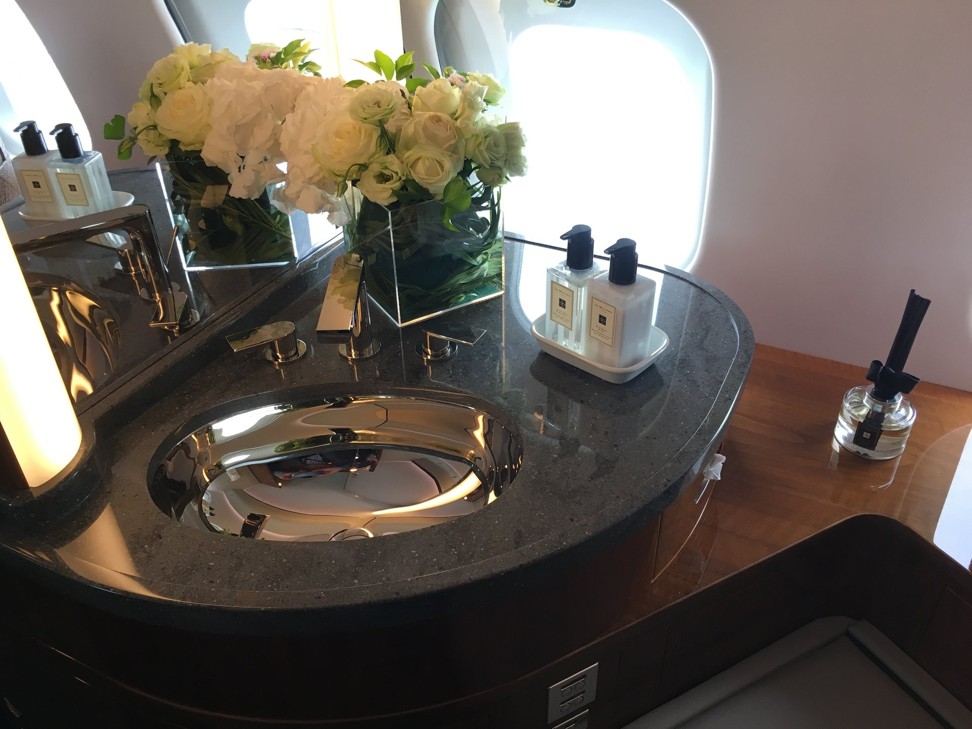 ... the cargo area that you can access with ease during flights.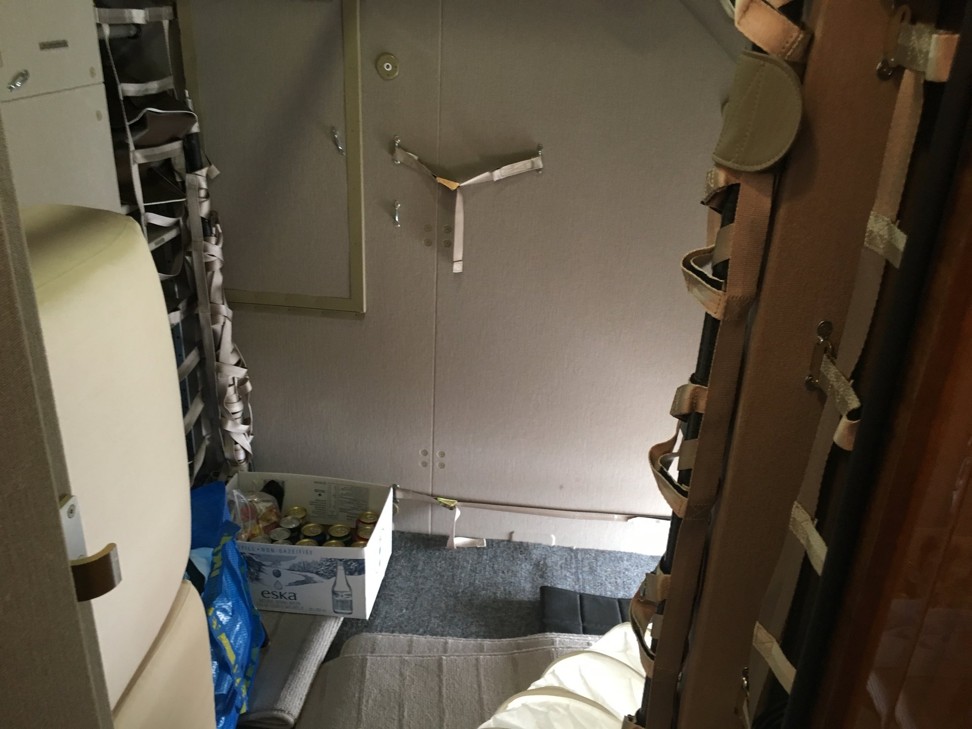 The cabin is also equipped with a several of 24-inch HD televisions as well as Ka-band high-speed internet.
The entire cabin can be run using a wireless controller.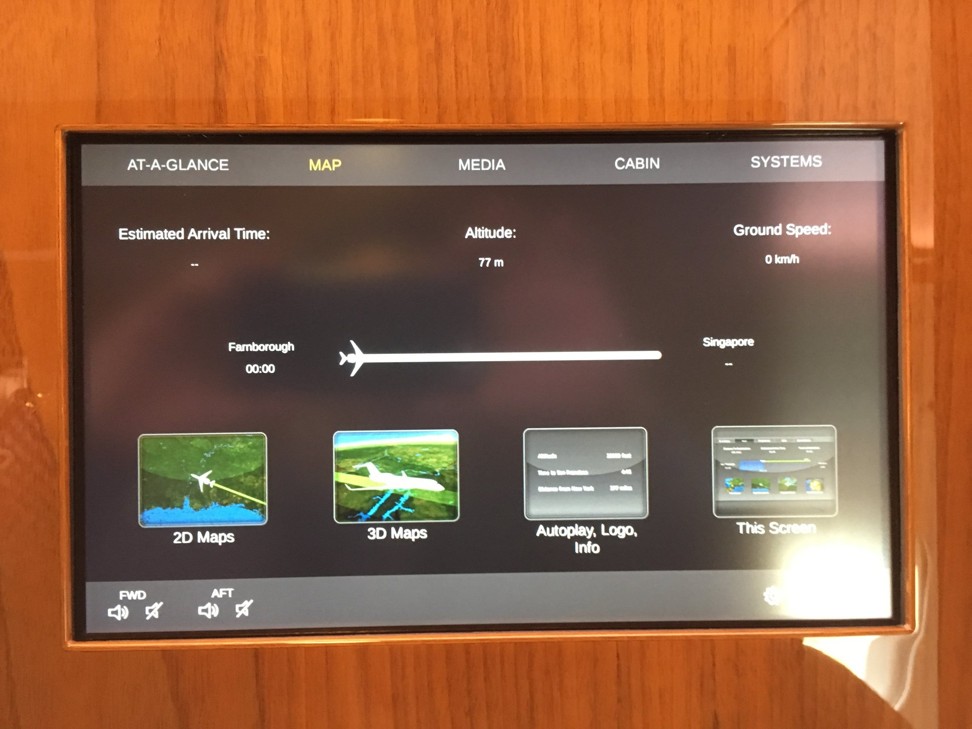 When not in use, the passenger cabin's technology can be conveniently hidden from view.
You just need to flip up a panel to find the controls and USB sockets.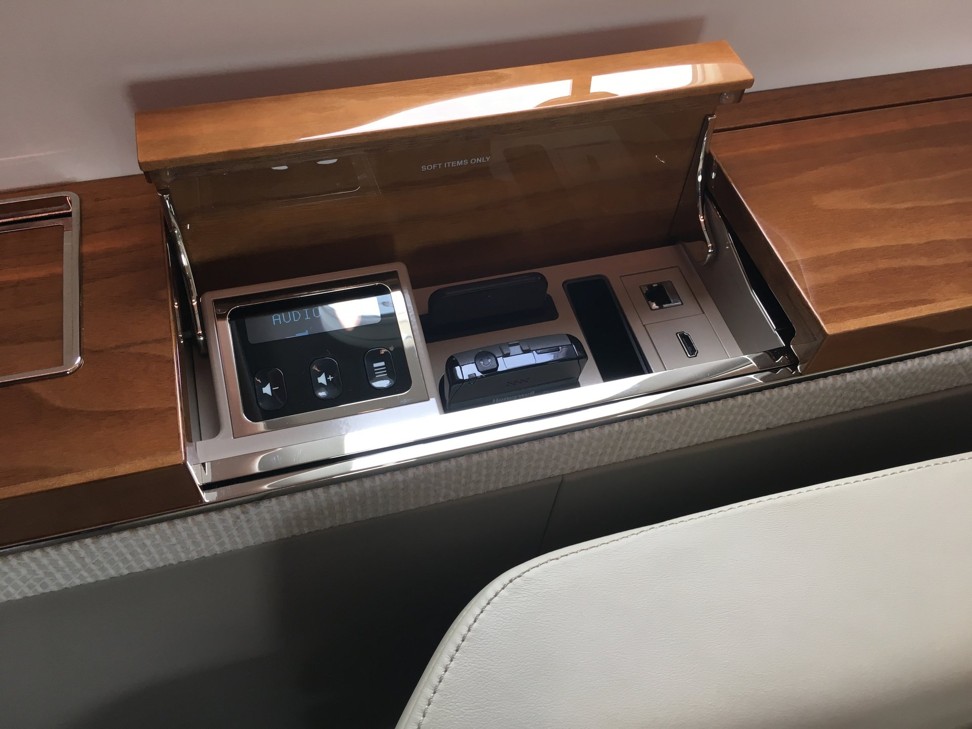 Why airlines get away with charging more for plane tickets
The Bombardier Global 6000 is powered by a pair of Rolls-Royce BR710A2-20 turbofan engines. Each one produces 14,750 pounds of thrust.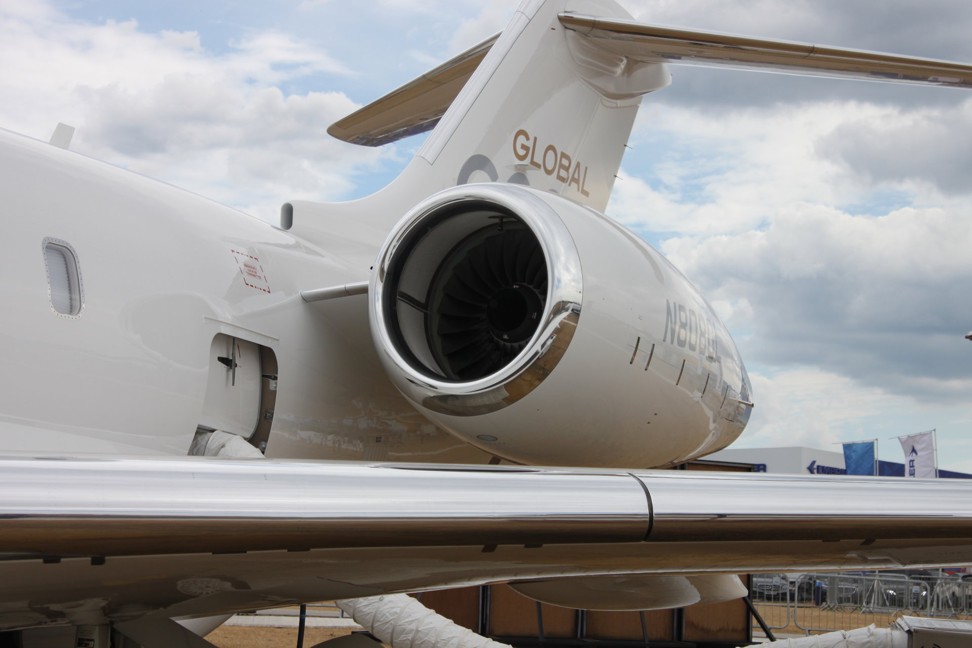 According to Bombardier, the 6000 can reach a top speed of Mach 0.89 (682mph or 1,098km/h) and fly at an altitude of up to 51,000 feet (15,545 metres).
With eight passengers on board, the aircraft can fly more than 6,900 miles (11,104km).
That means flights from Hong Kong to London or Dubai to Singapore.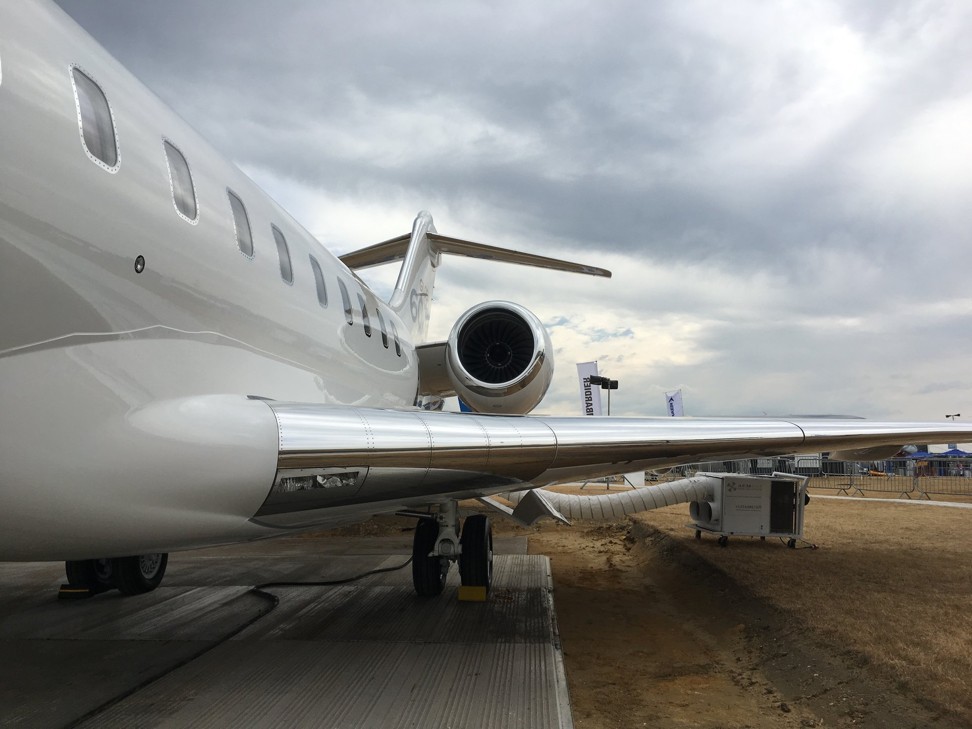 Up front, the Global 6000 is equipped with the Rockwell Collins Pro Line Fusion avionics suite complete with four massive high-definition monitors and synthetic vision augmented reality capabilities.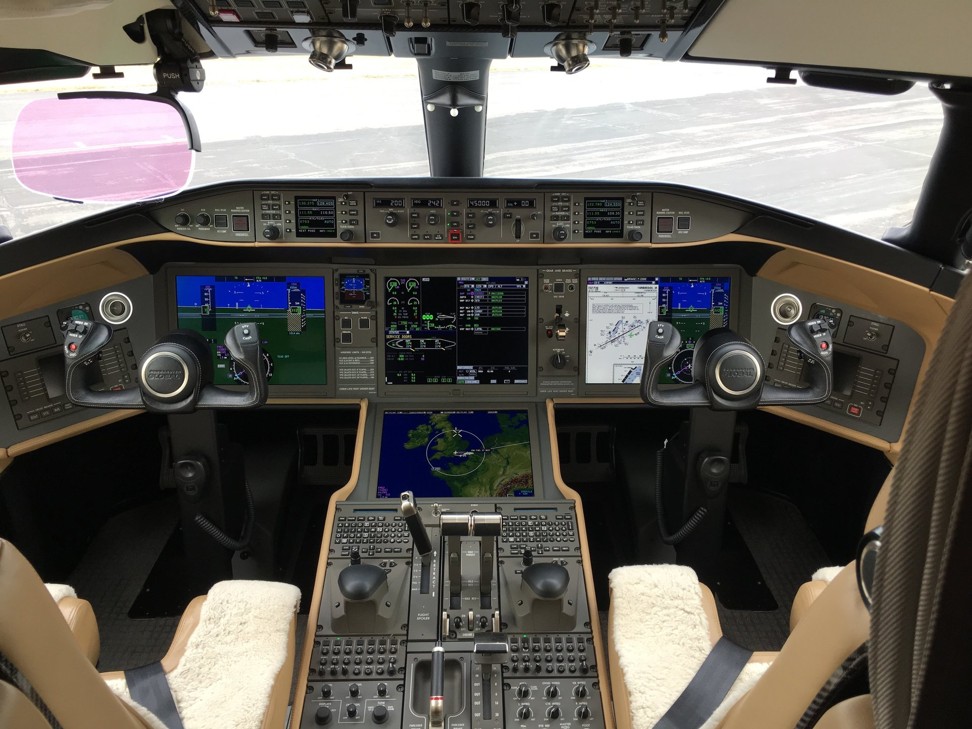 And lastly, here is the captain's seat inside the cockpit.
7 travel tips of chef Jason Atherton: why I like my airline food 'hot'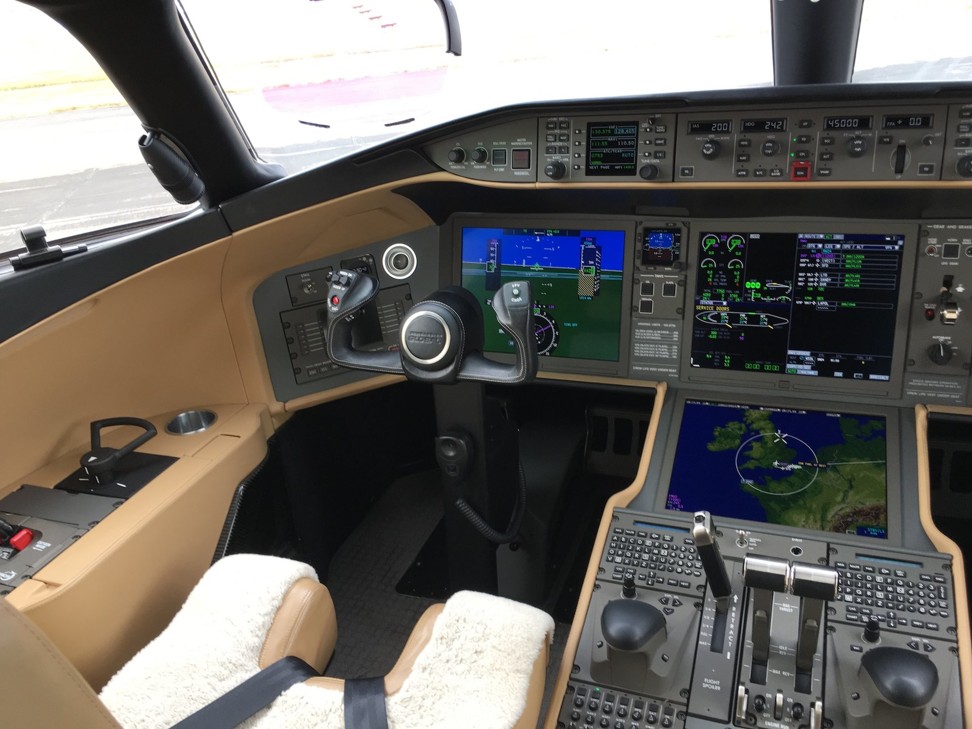 Want more stories like this? Sign up here. Follow STYLE on Facebook, Instagram and Twitter
This article originally appeared on Business Insider.