The sun's out and so are we – on our latest hunt for the most delicious grub in Hong Kong this summer.
1. New opening: Room 309
Antonio Lai, the brains behind crowd-favourite watering holes such as Quinary, Origin, the Envoy and VEA Restaurant & Lounge, opened a new cocktail parlour in late July.
Named Room 309, the bar is decked out like a discrete hotel room inside The Pottinger Hong Kong with space for only 20 people.
The menu offers a range of cocktails, with personalised options also available.
To enter, cocktail connoisseurs need to "check-in" at "The Reception", where they will be given a key card to enter the room.
Where to eat in Hong Kong: 8 'chill' places to savour summer delights this July
Despite similarities (a hidden, elusive entryway being the main point), Room 309 is adamantly keeping a distance from calling itself a speakeasy.
Opened: late July
Address: 3/F, The Pottinger Hong Kong, 74 Queen's Road Central, Central
2. New opening: Hugger Mugger
Pirata Group has certainly kept itself busy this year.
Last month it opened Chifa and Madame Ching – and this month it will be opening Hugger Mugger, a British-style salon in the heart of Central.
Located just a stone's throw from Tai Kwun, the new hip cultural hub in Central, Hugger Mugger offers cocktails inspired by British cultural legends. Think: Ian Fleming-inspired dry martinis (shaken not stirred, of course) and a Charlie Chaplin-inspired cocktail made with apricot brandy and sloe gin.
Why Fook Lam Moon is still Hong Kong's 'tycoons' canteen'
Other legends with a starring role in the cocktail menu include William Shakespeare and Pink Floyd.
Opens: mid-August
Address: Basement level, 43-55 Wyndham Street, Central
3. Ritz-Carlton Hokkaido horsehair crab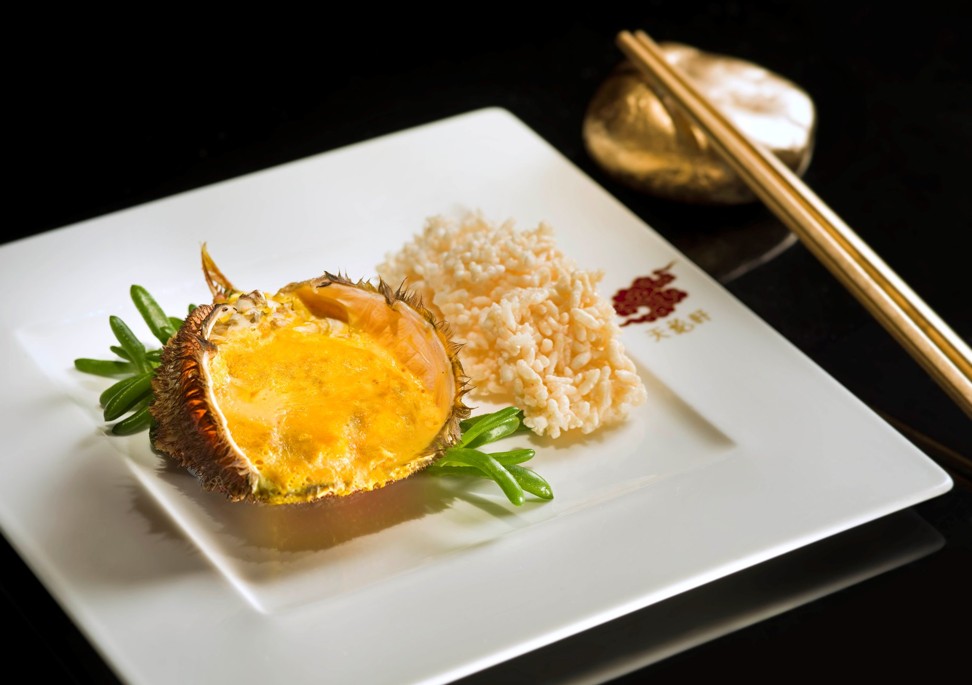 The two-Michelin-starred restaurant Tin Lung Heen's six-course tasting menu features Hokkaido horsehair crab front and centre this month.
Highlights of the menu include steamed crab roe served with rice cracker, as well as simmered fresh abalone and crab claw in supreme stock.
How modern British fare took the spotlight in the fine dining scene
Another not-to-be-missed dish is stewed house-made noodles with clam and garlic in crab sauce.
Dinner ends on a sweet note, with a selection of desserts including chilled mango cream with sago and pomelo.
A minimum two-person order is needed for the menu.
Date: August
Price: HK$2,180 (US$278) per person, additional HK$1,200 for wine pairing
Address: Level 102, The Ritz-Carlton, International Commerce Centre, Kowloon
4. Belon x Ode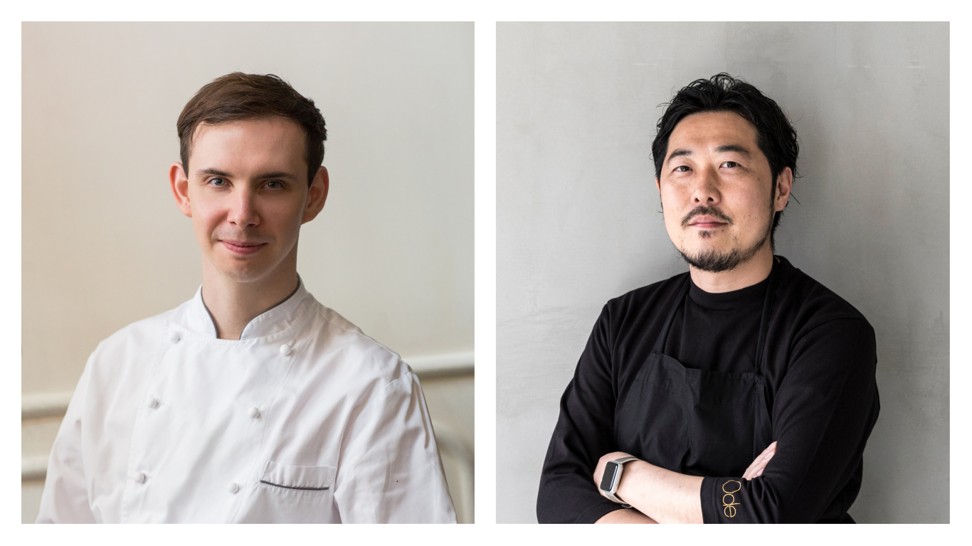 Daniel Calvert of Belon, in Hong Kong, and Yusuke Namai of Ode, in Japan, are joining forces early in August for a two-part collaboration diner.
First Namai will be joining Calvert in Hong Kong on August 7, before Calvert returns the favour and joins Namai in Tokyo on August 29.
Hong Kong's 10 best new restaurants of 2017
The two chefs will be showcasing their savoir faire in classic French cuisine, which they have reimagined for the modern cosmopolitan crowd in Hong Kong and Tokyo.
Date: Aug 7
Price: HK$1,488 per person
Address: 41 Elgin Street, Central
5. La Rambla x Antonio Romero four-hands collaboration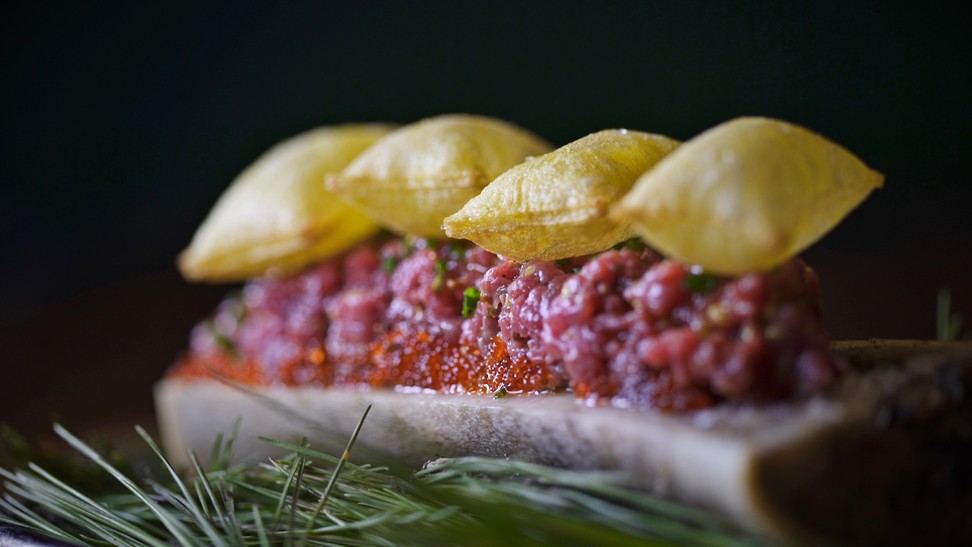 Antonio Romero joins La Rambla by Catalunya for two nights, where he will be showcasing his approach to Spanish cuisine.
From La Rambla, executive chef Ferran Tadeo joins Romero for the collaborative affair.
Dishes to look forward to include crispy chicken skin with glace cockscomb by Romero, and pigeon, curry and tapioca by Tadeo.
Romero honed his skills inside the kitchens of some of the world's most exclusive restaurants, including el Bulli, Arzak and Maison Pic.
He is currently the head chef of Suculent restaurant in Barcelona and is featured on Condé Nast Traveller Spain's "Top 25 Restaurants in Spain" list.
Dates: Aug 7 and 8
Price: HK$1,400 per person; HK$2,200 per person including wine pairing
Address: 3071-73, Level 3, IFC Mall, Central
6. Igor Macchia back as guest chef at Cucina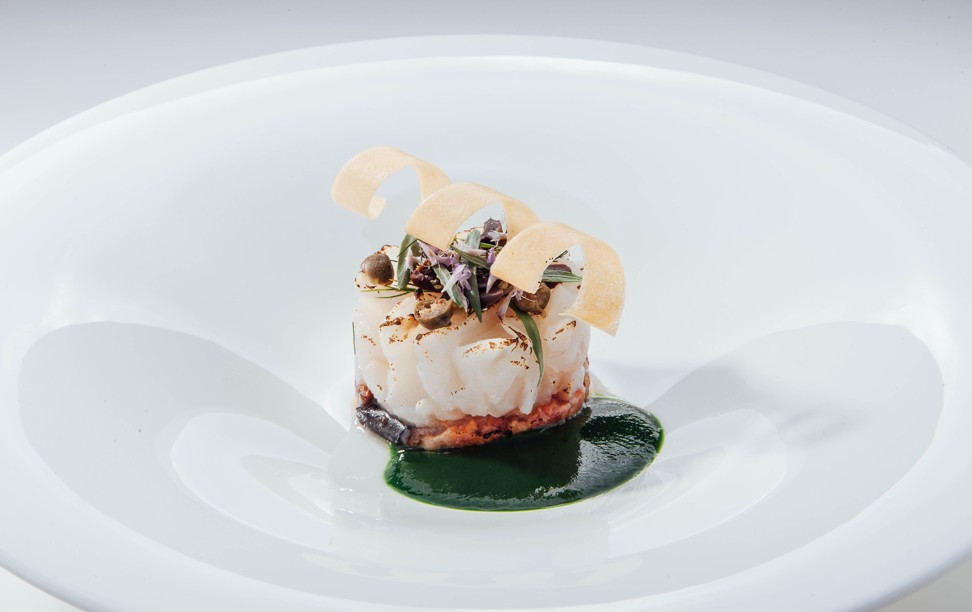 Igor Macchia returns after three years to Cucina this August to showcase his spin on classic Italian dishes.
He will be presenting a four-course tasting menu featuring dishes such as warm salmon fillet with smoked mayonnaise, miso and sesame for the starter course, and saffron risotto with burrata, pan-fried langoustine and coffee powder.
For the main course, expect kingfish with salad soup, vegetables, capers and olives which features fresh yellowtail from Japan.
For dessert, diners will be treated to Macchia's own deconstructed version of the humble tiramisu.
Dubbed Chef Igor's Tiramisu, it uses milk mousse instead of mascarpone cheese for a lighter texture and taste.
Dates: Aug 10-12
Price: HK$888 per person, additional HK$550 for wine pairing
Address: Level 6, Marco Polo Hongkong Hotel, Harbour City, Tsim Sha Tsui
7. Kashiwaya Hong Kong x Kaviari
Kashiwaya Hong Kong is teaming up with caviar house Kaviari for a one-night only collaboration dinner on August 16.
Kashiwaya, a kaiseki – a traditional multi-course Japanese dinner – restaurant, is the brainchild of grandmaster chef Hideaki Matsuo, who founded the first Kashiwaya restaurant in Osaka, Japan.
Kaviari is well known for its house-aged, farm-raised caviar.
The 11-course menu includes highlights such as soba with caviar, perilla flower and leek, and Japanese rice with caviar and grilled sea urchin.
Dates: Aug 20 – 25
Price: HK$2,500 per person
Address: 8/F, 18 On Lan Street, Central
8. La Cime x Arbor four-hands dinner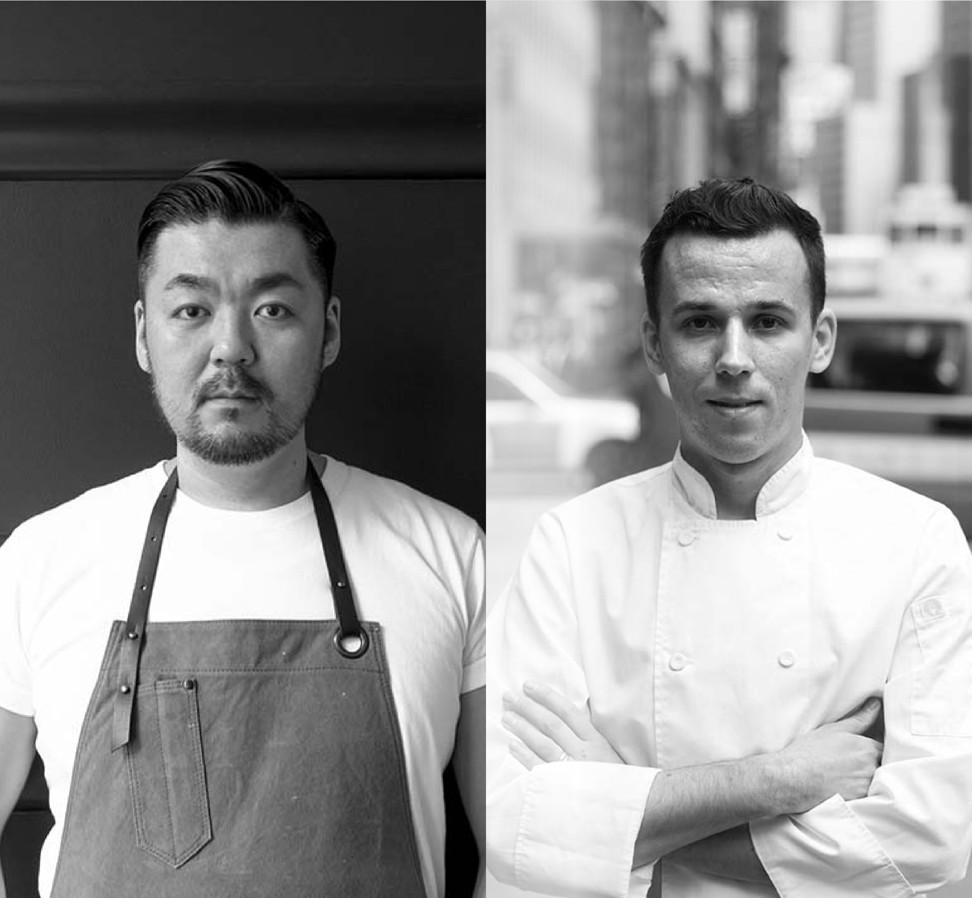 Yusuke Takada, a two-Michelin-starred Japanese chef from La Cime in Osaka, will be joining Eric Räty at Arbor for a four-hands dinner collaboration in late August.
The dinner promises to feature the best of both worlds – all the while highlighting fresh ingredients from land and sea, to create dishes infused with elements of Japanese and French cuisine.
Takada, who grew up in Japan's Kagoshima prefecture, fine-tuned his skills in some of Paris' top restaurants, including Restaurant Le Meurice and Le Taillevent.
3 of Hong Kong's hottest new fine-dining restaurants you need to know now
He opened La Cime in 2010 and received his first Michelin star within the year, before cinching two stars in 2016 – a status he has maintained since then.
Räty, too, has honed his skills at some of the world's most recognised restaurants, including three-Michelin-starred Restaurant Aqua at The Ritz-Carlton in Wolfsburg, Germany.
Dates: Aug 29-31
Price: HK$3,688 per person
Address: 25/F, H Queen's, 80 Queen's Road Central, Central
Want more stories like this? Sign up here. Follow STYLE on Facebook, Instagram and Twitter