It was a cold and cloudy July day in Reykjavik and French arts patron Maryvonne Pinault was at a pier fulfilling her duties as godmother for Le Laperouse, the first of six 184-passenger, upmarket expedition yachts owned by her husband's Marseilles-based cruise line Compagnie du Ponant.
The French billionaire and Kering chairman Francois Pinault was not there to watch his wife smash a bottle of Champagne against the ship's hull in the time-honoured nautical tradition.
Yet it was always going to be her ship more than his: buying the cruise company was Madame Pinault's idea, after all.
Superyacht Irisha takes cruising to a new level
In 2015, Pinault's holding company, Groupe Artemis, acquired Ponant from Bridgepoint Capital for an undisclosed sum.
Now the cruise line, which reports annual revenues of about US$182 million, is part of a luxury portfolio that also includes Gucci, Christie's auction house, and famed vineyard Château Latour.
The Pinaults, by extension, are joining a tight-knit community of billionaires in the cruise industry, ranging from newcomer Richard Branson to industry forefather Micky Arison and the self-made Norwegian upstart, Torstein Hagen.
In an industry very much dominated by top players – Carnival and Royal Caribbean Cruises control 70 per cent of the market – it is mostly niche segments, such as Ponant's that are attracting wealthy entrepreneurs, Brian Egger, of Bloomberg Intelligence, says.
MSC's new cruise ship looks like a condominium – with great views
Despite barriers to entry such as the cost and time it takes to build new ships, he says the industry can be a "good bet", especially if you are going after an underserved demographic.
The potential market is expansive.
At the age of 27, I was already dreaming of starting a cruise line despite never having been on a cruise. What I had seen and heard about cruises sounded quite dull, so I figured I'd start my own
According to the Cruise Lines International Association trade group, cruising is a US$126 billion industry with plenty of room to grow.
Egger says that only about 20 per cent of Americans have taken cruises, and the number is smaller for Europeans and smaller still for Asians.
"It's still a relatively under-penetrated sub-segment of the leisure and vacation market," Egger says.
However, if you get new cruisers on a ship, they are very likely to become return clients.
So perhaps it is no surprise that billionaires such as Pinault are feeling the call of the seven seas.
New investors at sea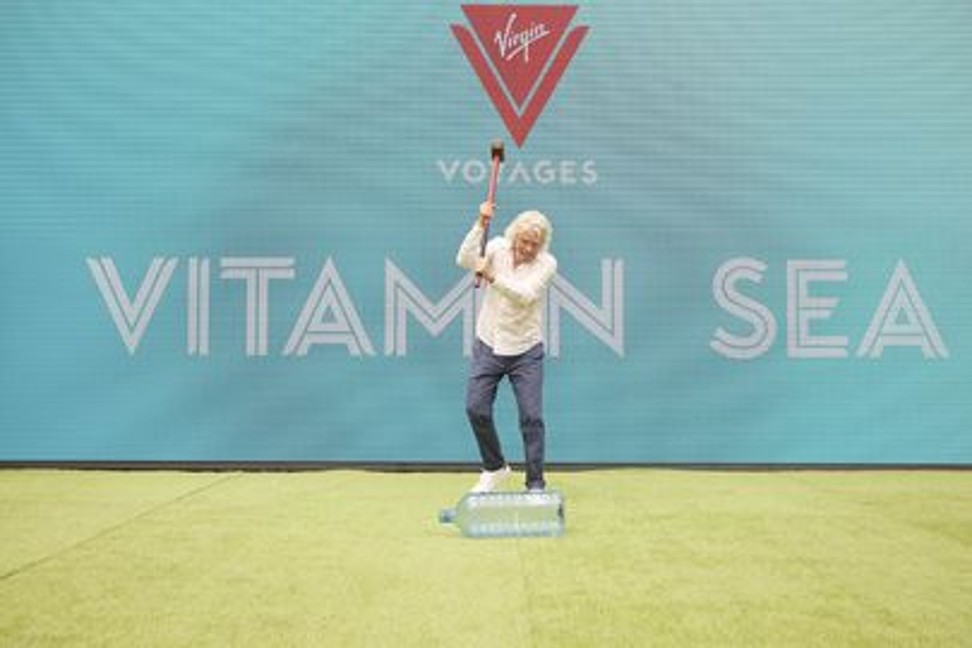 Branson identified one such niche before announcing his intention to start a cruise line in 2014: Virgin Voyages.
With significant funding from Bain Capital, he is spending US$2.55 billion to build three adults-only ships for so-called "rebels with a cause", starting with the 2,700-passenger Scarlet Lady, slated for completion in 2020.
It will have a naked mermaid on its hull, mostly serving the Caribbean and employing a "Scarlet Squad" that promotes female leadership within the crew.
Branson, who has been in the Italian city of Genoa to attend a shipyard event, said he had been thinking about the cruise industry for more than 40 years.
Why yachts and superyachts descended on Singapore last week
"At the age of 27, I was already dreaming of starting a cruise line despite never having been on a cruise," Branson told Bloomberg.
"What I had seen and heard about cruises sounded quite dull, so I figured I'd start my own."
Meanwhile, Malaysian Chinese billionaire Lim Kok Thay, chairman of resorts and casinos company Genting Group, has been reshaping the luxury cruise market since he acquired Crystal Cruises from Japan's Nippon Yusen Kabushiki Kaisha in 2015 for US$550 million in cash.
Lim is not as new to the cruise industry as Branson: his company also owns Asia's Star Cruises and Dream Cruises and maintains a small stake in Norwegian Cruise Line.
However, with Crystal, he is delving into the global industry's top-end sector and making it even friendlier for the world's richest cruisers.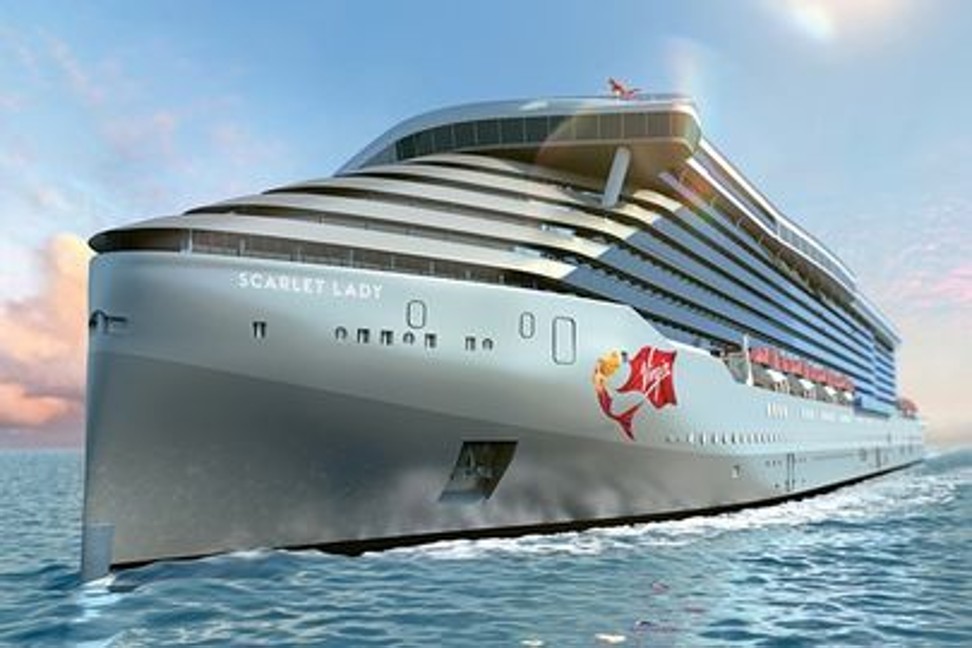 Under Lim's stewardship, Crystal has undergone a lightning-fast expansion.
The company, which had only two ships at the time of acquisition, has bought and renovated an existing river ship, built four new, all-suite river vessels to sail the Danube and Rhine, added a charter jet service, purchased three shipyards, and ordered an additional ocean-and-expedition ship.
It has also renovated its two original products, Crystal Symphony and Crystal Serenity, reworking their overall footprints to add butler-serviced penthouse suites and offer additional space per passenger.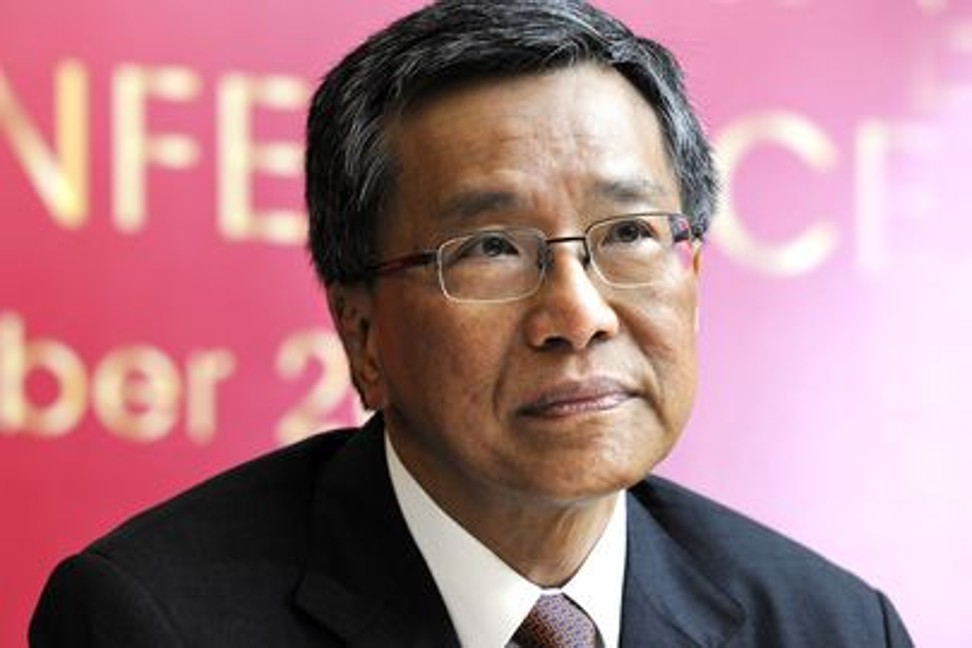 And there is Madame Pinault, who fell in love with Ponant and its environmental bona fides on a cruise to Antarctica.
She and her husband are leaning into the niche.
In addition to the six expedition yachts, the Pinaults have also commissioned the world's first electric-hybrid icebreaker powered by liquefied natural gas.
It is costing the company about US$323 million and will carry 270 passengers when it is complete in 2021.
"Shipbuilding is a capital-intensive undertaking," Egger says.
While the romance and favourable economics of the cruise industry are likely to continue to attract wealthy entrepreneurs, even those with ocean-deep pockets still face risks in the seafaring trade.
Luxury in a submarine: wine and dine in the U-Boat Worx Super Yacht Sub 3
"Cruise sales are affected by swings in consumer discretionary demand and the price of fuel, the expense for which amounted to between 6 per cent and 8 per cent of Carnival's sales in the past three years," Egger says.
He also says that hurricanes, shipboard incidents and geopolitical events can disrupt itineraries.
"Fortunately for cruise operators, ships, unlike their land-based hospitality rivals, are mobile assets that can be redeployed to avoid stormy weather – both political and meteorological."
Cruise-Made Billionaires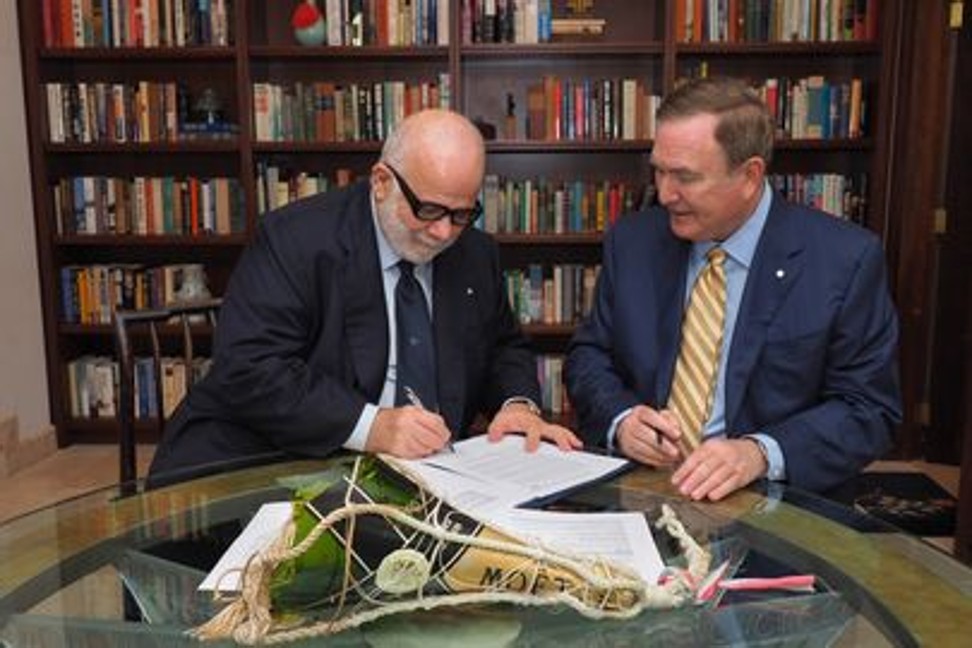 If anyone understands why cruising makes it all worth it, it is Torstein Hagen.
A Norwegian-born cruise industry executive, Hagen took a big bet when he emptied his bank account in 1997 to buy four river ships.
The company he created to take North American tourists through Russia – Viking River Cruises – has since grown to 64 river ships, with an additional seven expected to be finished next year.
So large is the reach that nearly half of the North Americans who take a river cruise in Europe do so on one of his ships.
Today, Hagen is a cruise billionaire (after selling minority stakes in the business).
His secret has been an all-inclusive fare that eliminates such additional charges as shore excursions and alcohol.
Six of Hong Kong's most luxurious junks
Just as important, he designs ships to his own fussy tastes: they serve Norwegian salmon, his favourite food; have streamlined contemporary furnishings, because that is what he likes; and have only square wastebaskets in guest rooms, because they are better for catching screwed-up paper.
The ensuing formula can be endlessly replicated, with an appeal beyond rivers.
Currently, Hagen is doubling the size of his five-ship ocean line, which debuted in 2015 to rave reviews.
A newly minted cruise billionaire, Manfredi Lefebvre d'Ovidio, is one of Hagen's best friends.
In July, d'Ovidio sold a 66.7 per cent stake in his ultra-luxury, expedition-focused Silversea Cruises to Royal Caribbean for about US$1 billion.
For the love of seafaring
Some in the industry, such as MSC Cruises's Gianluigi and Rafaela Aponte, find that owning ships is as much about passion as profits.
The couple, who made their fortune in the cargo-shipping business, launched MSC in 2003 as a way to further build on a family-held seafaring history that dates from the 17th century.
Now the world's fourth-largest line, MSC benefits from Gianluigi's technical shipbuilding knowledge – he is a former sea captain from Sorrento in Italy – as well as Rafaela's design intuition.
Their daughter Alexa is chief financial officer of the MSC Group, which includes all the family's holdings, while her husband, Pierfrancesco Vago, runs the cruise line as executive chairman.
Gianluigi's net worth is valued at US$8.1 billion, according to the Bloomberg Billionaires Index.
Porsche has officially launched a US$16 million hybrid yacht
The family has been busy. After launching a dozen mega-ships in the past 15 years, the company is in the midst of a second-wave, multibillion-dollar expansion.
By 2026 it will have tripled its passenger capacity to more than five million guests (growing to 25 mega-ships) and risen from being Europe's leading line to the industry's third-largest player (outranking Norwegian Cruise Line Holdings).
I have loved cruising for as long as I can remember – I have a special passion for shipbuilding, of course, but I enjoy every part of this industry.
However, nobody thinks of cruising as a family business more than Micky Arison does. His late father, Ted, founded Carnival Cruise Line in 1972.
To this day, Micky Arison has a significant stake in the publicly traded company, which has grown to be the industry's largest player, with 10 brands and more than 100 ships around the world.
"I would say that we have been living my dad's dream for many years now," he tells Bloomberg.
"I have loved cruising for as long as I can remember – I have a special passion for shipbuilding, of course, but I enjoy every part of this industry."
Even though he stepped down from his 34-year-long tenure as CEO in 2013, he remains involved as chairman of Carnival Corporation.
He still attends inaugurals and other shipboard events and, while he defers to his staff for the vast majority of decisions, he still voices suggestions about such things as on-board amenities.
For all the newcomers, Arison remains the person to emulate.
No matter how humble he is about his industry contributions, he is the one that made cruising a popular holiday option for travellers at all ends of the budget spectrum – and he will always be the original cruise billionaire.
Want more stories like this? Sign up here. Follow STYLE on Facebook, Instagram and Twitter