Consumer aviation website Skytrax recently released its 2018 rankings of the best airlines in the world. Once again Asian and Middle Eastern like Singapore, Emirates, and Cathay Pacific dominate the upper echelons of the list.
However, European airlines have more than held their own.
In fact, the last non-Asian airline to take home Skytrax's Airline of the Year award was British Airways in 2006.
This year, five European airlines including Lufthansa, Swiss, and KLM managed to make it into the top 20. In addition to the overall rankings, European carriers have also garnered praise for their cabin service, catering, and customer service.
Why luxury of flying first class can be worth the money
For example, Air France's La Premiere suites helped the airline win best first-class catering and best first class in Europe. Meanwhile, Russia's Aeroflot won the award for best catering in premium economy.
This year, a few of Europe's leading airlines made some major moves up and down the rankings. Aeroflot moved up seven spots to 23rd in the overall rankings. While British Airways moved up nine spots to 31st overall. This moved the venerable British carrier into Europe's top 10. On the flip side, Turkish Airlines slipped from 12th overall down to 16th place. Norwegian Air fell from 28th overall to 32. This lost the Oslo-based carrier its spot in Europe's top 10.
The Skytrax rankings are based on the impressions of 20.36 million travellers from more than 100 different countries. The unpaid survey, which covered more than 335 airlines, measured 49 parameters ranging from boarding procedures to seat comfort to the quality of service.
Here's a closer look at the 10 best airlines in Europe:
10. British Airways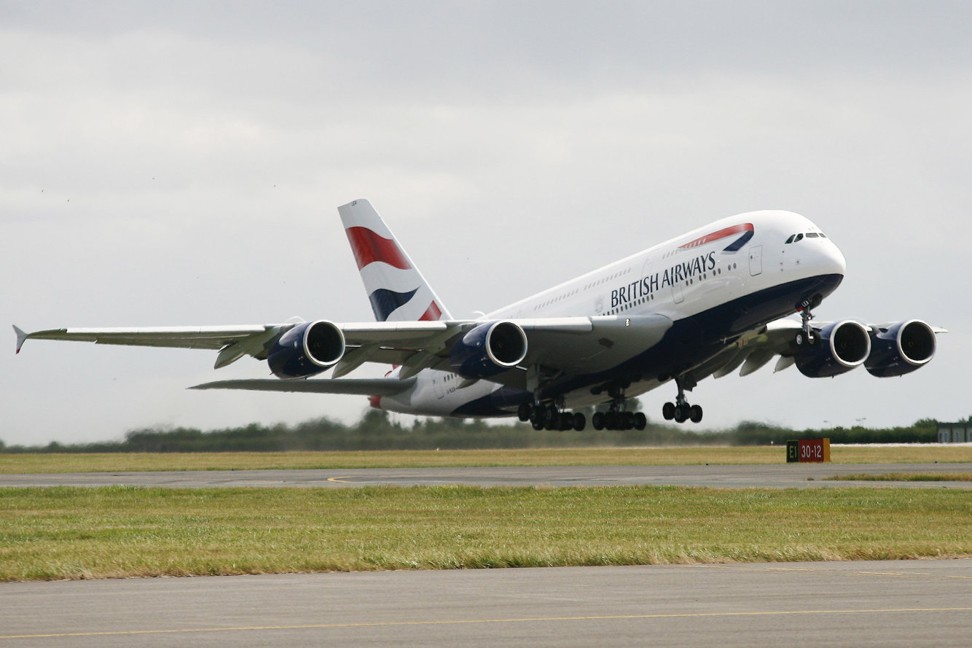 Overall rank: 31
Why it's awesome : British Airways is the largest airline in the UK by fleet size and was formed in 1974 following the merger of British European Airways (BEA) and British Overseas Airways Corporation (BOAC). These days, British Airways is the centrepiece of International Airlines Group which also includes Iberia, Vueling, and Aer Lingus. In 2006, British Airways took the top spot in the Skytrax rankings. It was the last time a non-Asian airline won the top prize.
For 2018, British Airways also won the Skytrax award for Best Cabin Crew in the United Kingdom.
8 reasons flying first-class is so costly
9. Virgin Atlantic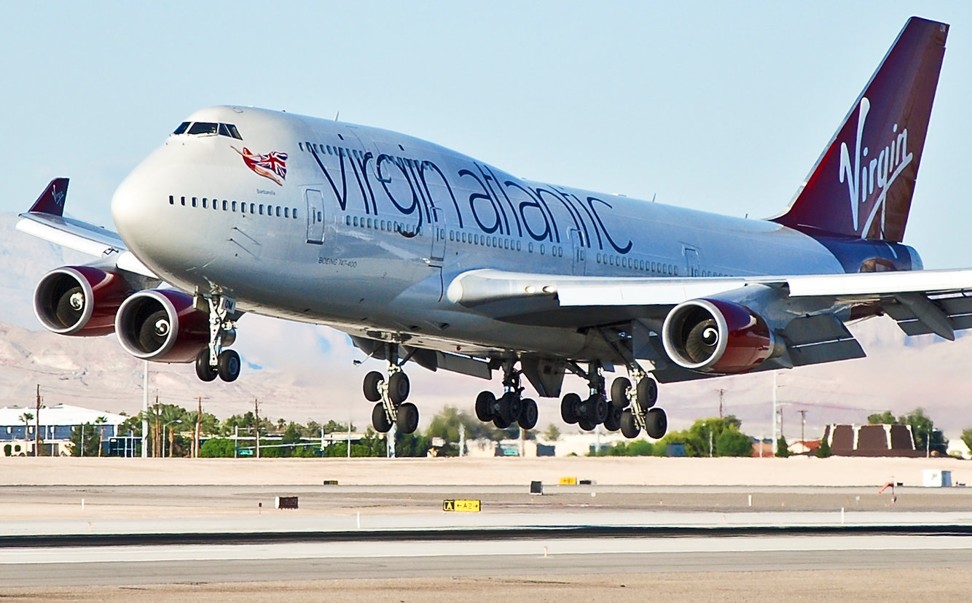 Overall rank: 29
Why it's awesome : Virgin Atlantic is the crown jewel of Sir Richard Branson's aviation holdings. However, with a 49 per cent stake in the airline, Delta is actually VA's largest single shareholder. Virgin Group retains only 20 per cent of the airline's shares. But VA's service, product, and ambiance are all Branson. From the purple mood lighting all the way to the stylish crew uniforms.
8. Finnair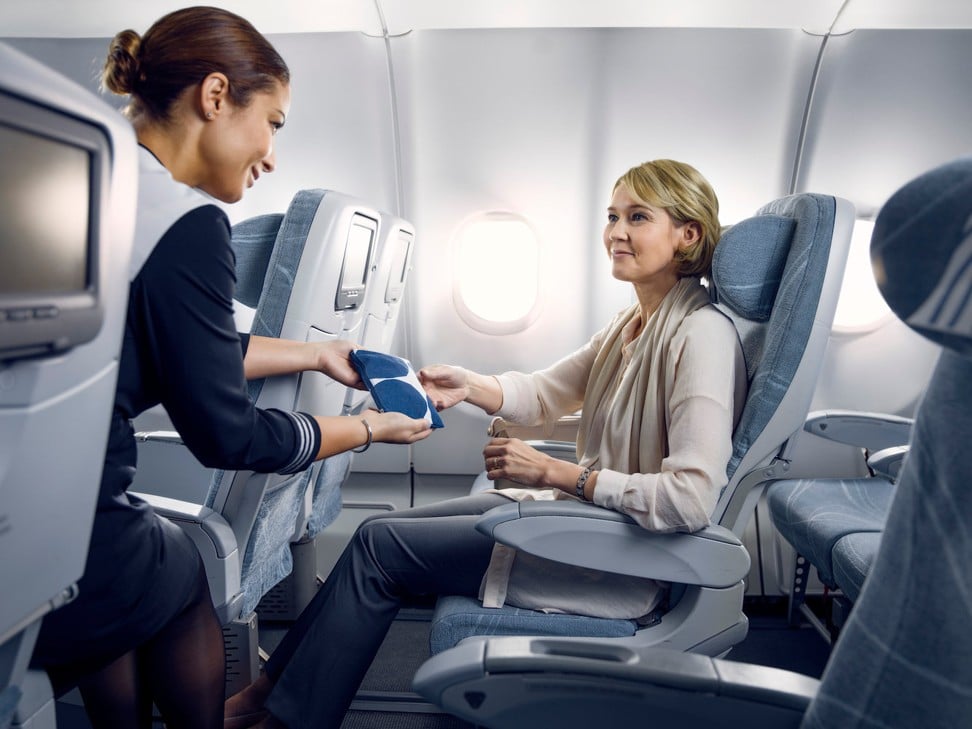 Overall rank: 27
Why it's awesome : Finland's national airline dropped two spots this year to finish as the 27th best airline in the world. Fortunately, the Helsinki-based carrier was once again named Best Airline in Northern Europe by Skytrax. Finnair operates an all-Airbus mainline fleet while its regional operations feature aircraft from Bombardier and Embraer.
7. Air France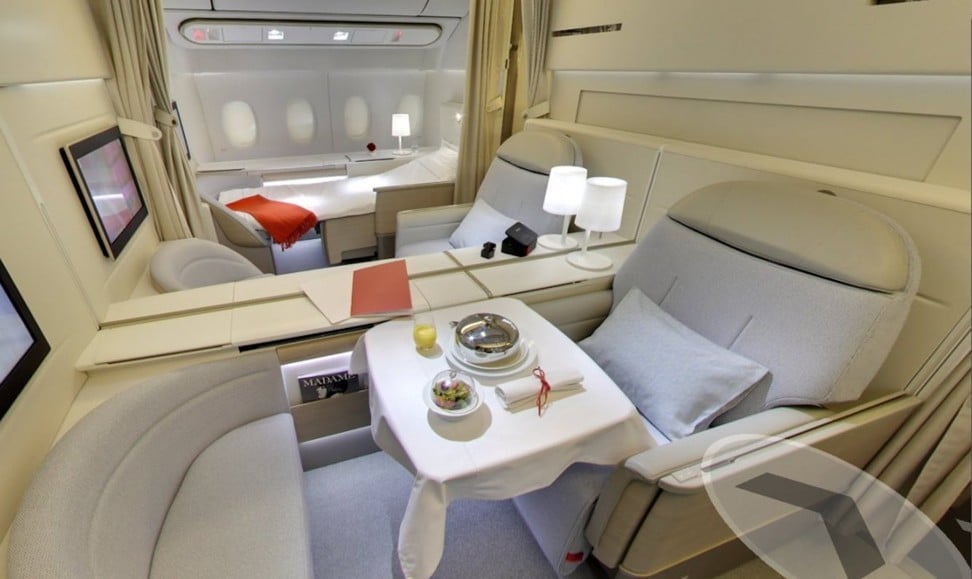 Overall rank: 25
Why it's awesome : Even though Air France's resurgence took a slight step backward this year, the airline's service and quality remains top-notch. Over the past couple of years, the carrier has suffered through a series of labour and financial issues. However, this hasn't stopped Air France from rolling out an impressive lineup of new product offerings, including the impressive "La Premiere" first-class suites.
For 2018, Air France also won the Skytrax awards for Best First Class Onboard Catering and Best First Class in Europe.
First-class air travel: is it still worth the money?
6. Aeroflot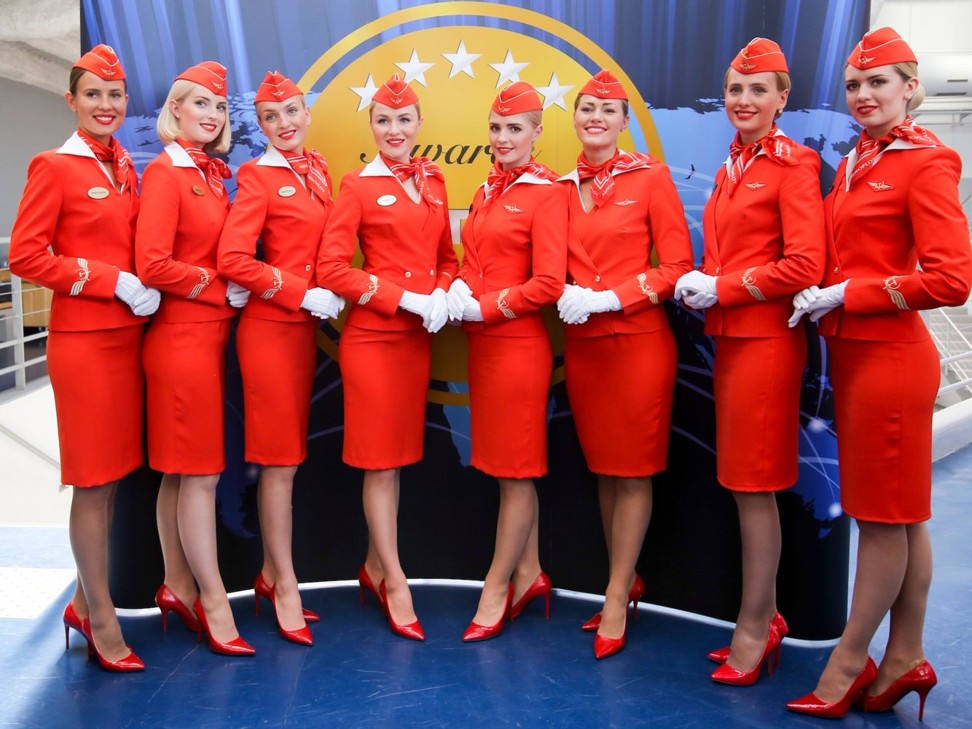 Overall rank: 23
Why it's awesome : while Aeroflot's image in the west may be that of grizzled pilots wrangling old Soviet machinery through the treacherous Russian winter. In reality, things are very different. These days, the new Aeroflot operates a fleet of new Airbus and Boeing jets.
For 2018, Aeroflot also won the Skytrax awards for the Best Airline in Eastern Europe and Best Premium Economy Class Onboard Catering in the world.
5. KLM Royal Dutch Airlines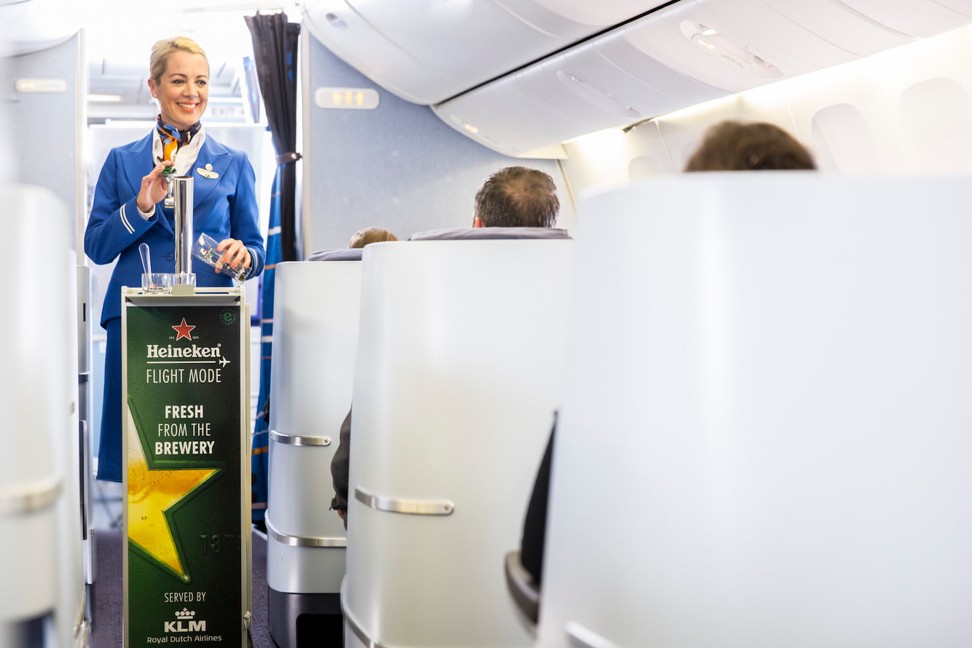 Overall rank: 19
Why it's awesome : Royal Dutch KLM is considered the oldest continuously operating airline in the world. Based out of Amsterdam's Schiphol Airport, KLM is famous for its bright blue livery and Dutch house liquor bottle figurines. The airline is one half of the Franco-Dutch conglomerate Air France-KLM.
KLM also took home the prize for Best Business Class Seat in Europe.
Qatar Airways soars to top spot for world's best business class
4. Turkish Airlines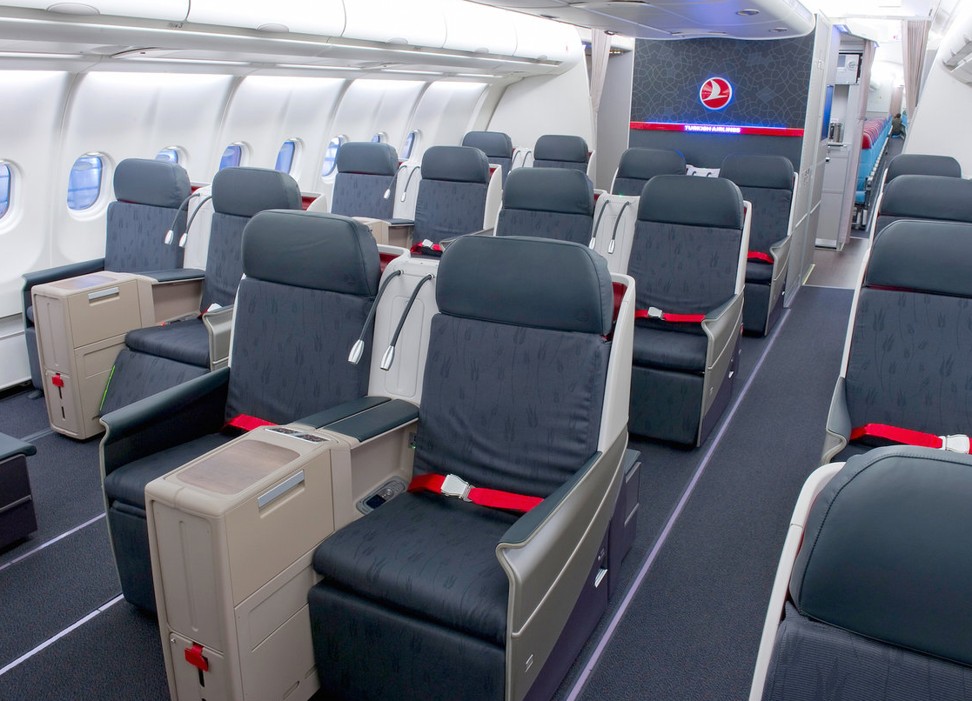 Overall rank: 18
Why it's awesome : Turkish Airlines is the flag carrier of Turkey and has its main hub at Istanbul's Ataturk Airport. The airline, with its ability to fly to over 100 countries and over 200 cities worldwide, hopes to turn its home base into a global transit hub.
Even though political unrest and security concerns have made life more complicated for Turkish Airlines, the carrier's high-quality service, and product offerings remain unchanged.
Turkish is a member of Star Alliance and had won the Skytrax award for Best Airline in Europe six years in a row before losing the title to Lufthansa last year.
3. Austrian Airlines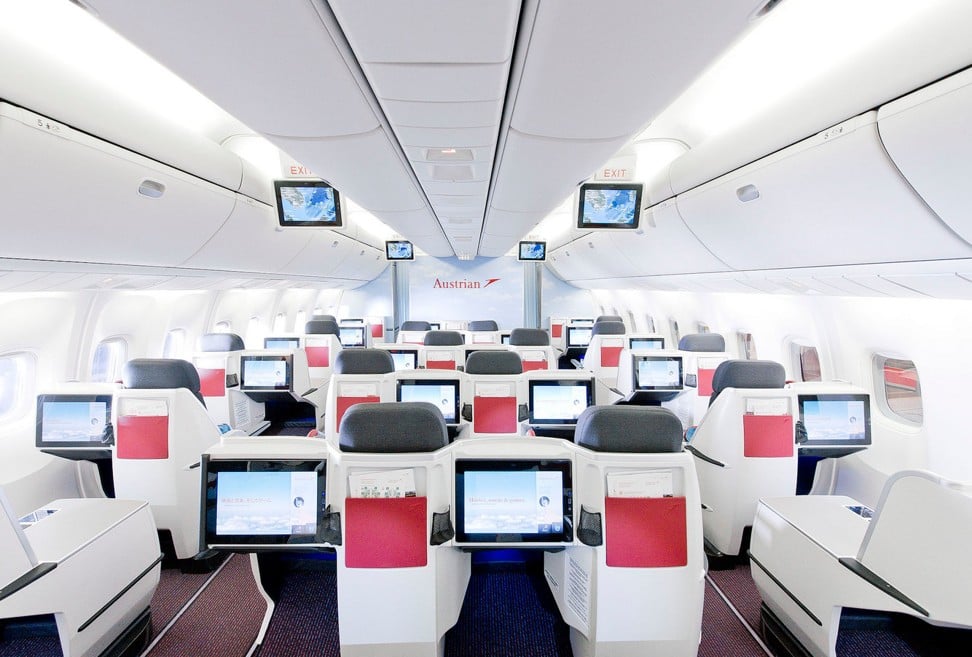 Overall rank: 16
Why it's awesome : in both 2017 and 2018 the Lufthansa-owned carrier took home the prize for Best Airline Staff Service in Europe. The Austrian flag carrier boasts a fleet of newly renovated long-haul Boeing 767-300ER and 777-200 jets flying out of its base in Vienna.
Economy fliers gave the Star Alliance member high marks for its efficient and effective service, as well as for the wealth of on-board dining and entertainment options.
2. Swiss International Air Lines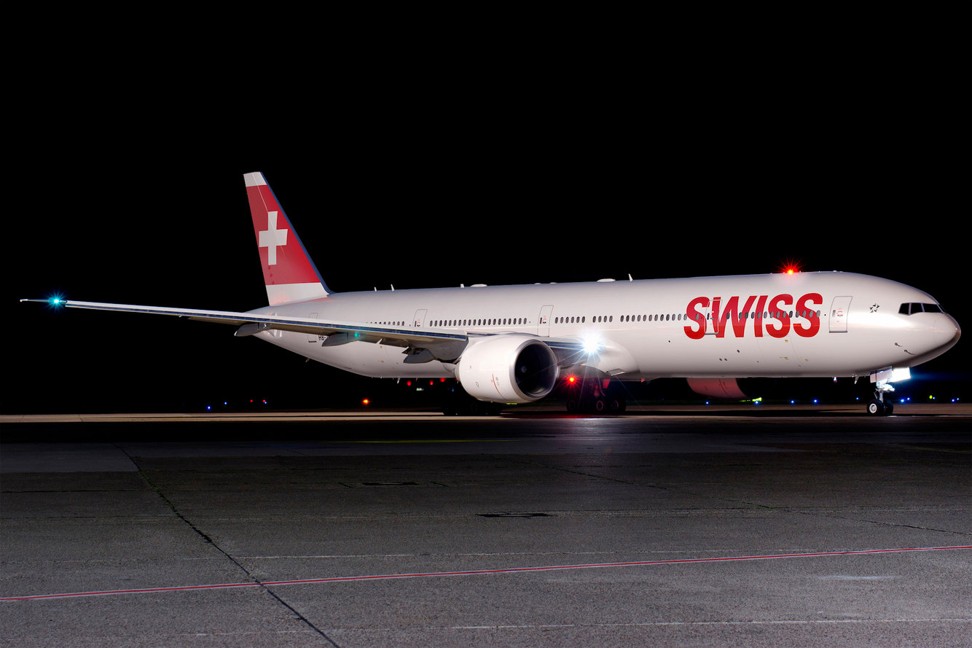 Overall rank: 12
Why it's awesome : Swiss International Air Lines emerged in 2002 from the remnants of the now defunct Swissair and is now a member of the Lufthansa corporate family. In 2016, the Basel-based carrier became the first in the world to operate the next generation Bombardier C-Series airliner.
Cathay Pacific's Business Class to offer personalised meal options
Though some fliers found economy seat comfort to be lacking, most praised the cabin crew for its friendly service and the airline for its wide assortment of complimentary adult beverages.
Plus, the complimentary Swiss chocolate is always a fan favourite.
1. Lufthansa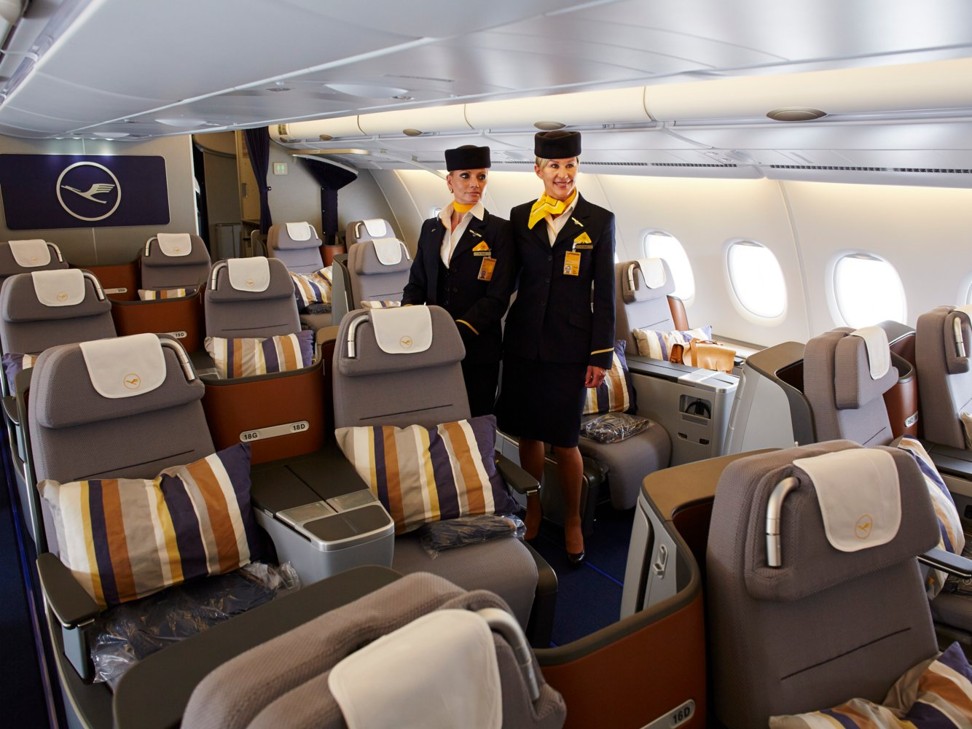 Overall rank: 7
Why it's awesome : Europe's largest airline has surged into the top 10 over the past couple of years. Customers have praised Lufthansa for its exceptional service and overall product quality.
For the most part, Lufthansa's long-haul service is good, but, for the best results, it would be wise to aim for the fleet's newer A380 superjumbos and 748-8 Intercontinental jumbo jets.
In addition to a top-10 finish, the German national airline also took home the prize for Best Business Class in Europe and Best Cabin Crew in Germany.
This story originally appeared on Business Insider.