A law of physics dictates that two identical things cannot occupy the same space. Luckily, this rule does not apply to creativity in either high fashion or cuisine. Both worlds seem to mix and match over Good Eating's lunch with Barney Cheng Siu-leung, the Hong Kong couturier who revolutionised the qipao and brought his creations to the international stage.
We dine at The Flying Elk, on Wyndham Street. This restaurant is a partnership between Maximal Concepts and Hong Kong's hottest Scandinavian chef, Björn Frantzén, who received three Michelin stars for his Frantzén restaurant in Stockholm, then opened Frantzén's Kitchen in Hong Kong, two years ago, to much acclaim.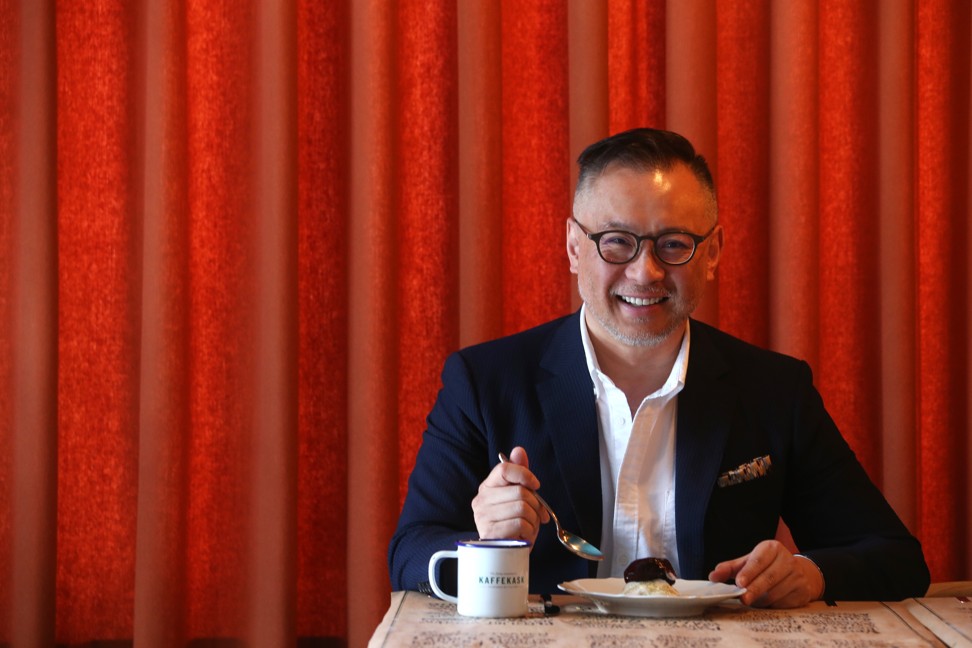 Like Frantzén, Cheng is no stranger to accolades. When Michelle Yeoh wore the couturier's black and gold sequinned qipao at the 2001 Oscars, she was then voted by People magazine as one of the "Ten Best Dressed Celebrities" at the event. In 2010, Cheng was named one of Forbes China's top "25 Influential Chinese in Global Fashion". And in July, Neve Campbell was voted Best Dressed of the Week by the Red Carpet Fashions Award website, for wearing a Cheng creation for the New York premiere of her latest movie, Skyscraper.
Chef Björn Frantzén's menu is bigger and better at The Flying Elk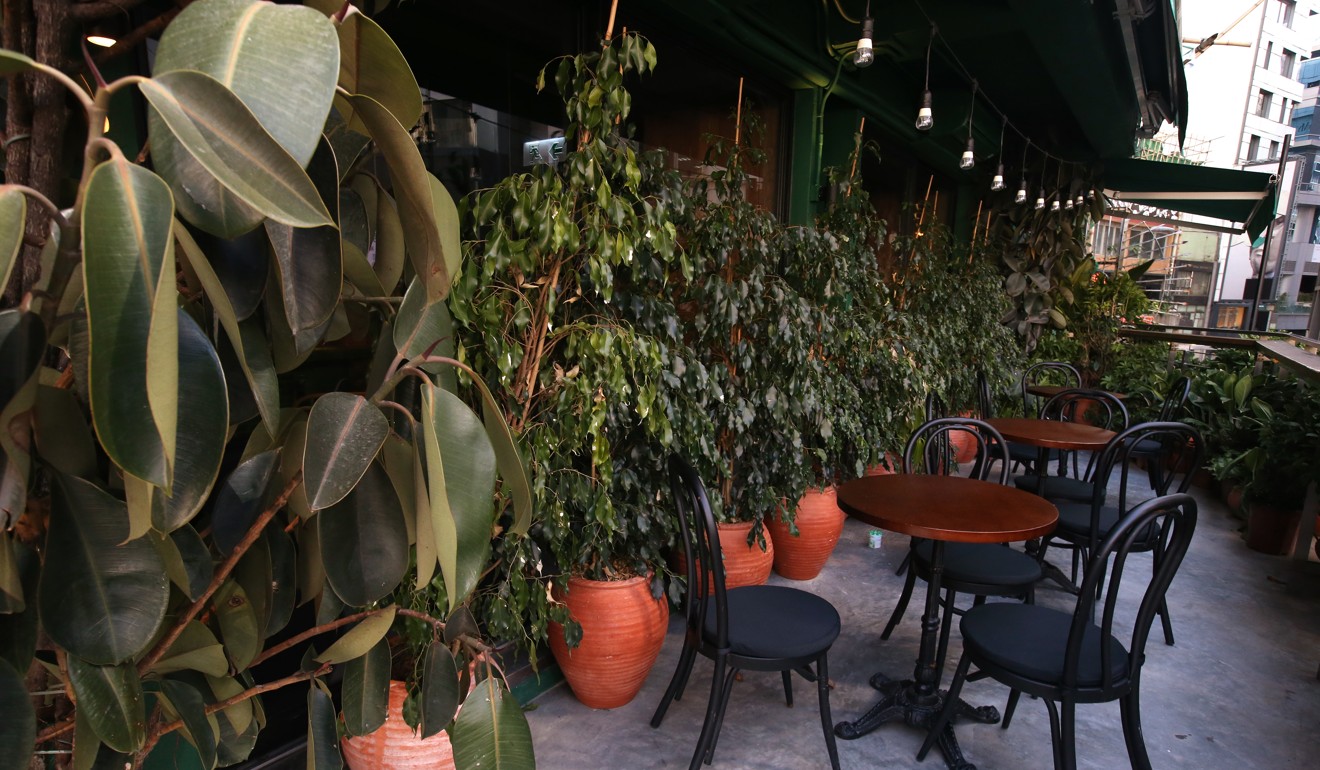 But then Cheng's creations are known for their immaculate tailoring, figure-flattering fits and lush fabrics, which he largely designs himself. Asked how he feels he about his reputation for classic, timeless looks, Cheng says his success is a double-edged sword.

"It's good and bad, because [the look is] so timeless [that] people think that one or two pieces are enough," the couturier says. "My clients come in with purchases they made 10 years ago and ask to readjust it an inch or so. When I suggest they make a new one, the answer I get is, 'I love it so much, I don't want to replace it'. So you see? It's a blessing and a curse."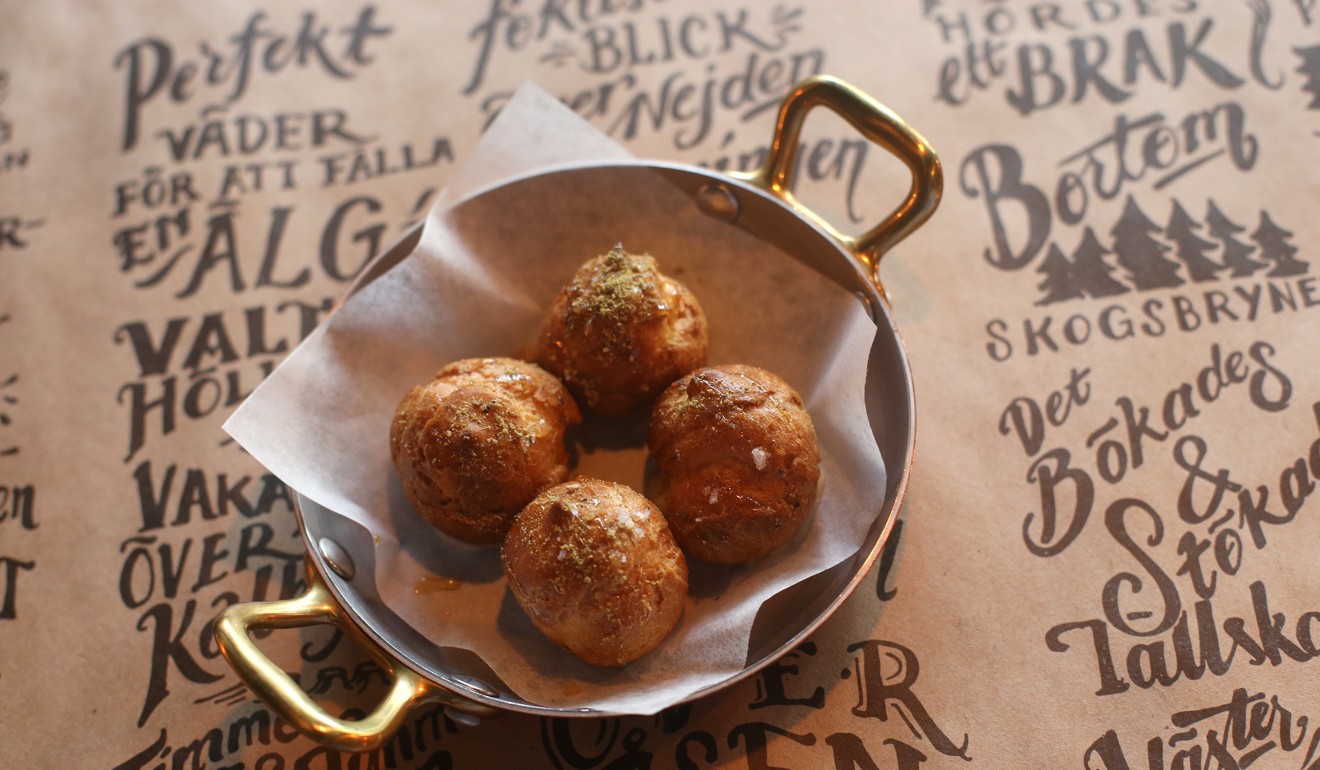 As much as Cheng might lament the commercial shortfall of ageless design in his own business, he appreciates the surrounds of The Flying Elk and the merits of Scandinavian innovation. The restaurant's walls are covered in oak-coloured panels, and heavy drapes darken the interiors for the ambience of a Nordic cabin.

"Scandi design has always been about modernity and minimalism," Cheng says. "Take Arne Jacobsen's chairs. Even though they were created in the 1950s, the Ant, Egg and Swan chair are still associated with contemporary design. That's what I feel is the crux of creativity; it has to be authentic, it has to be genuine. I can usually tell if people take short cuts and it feels insincere. That's how I feel about food and how it's prepared too."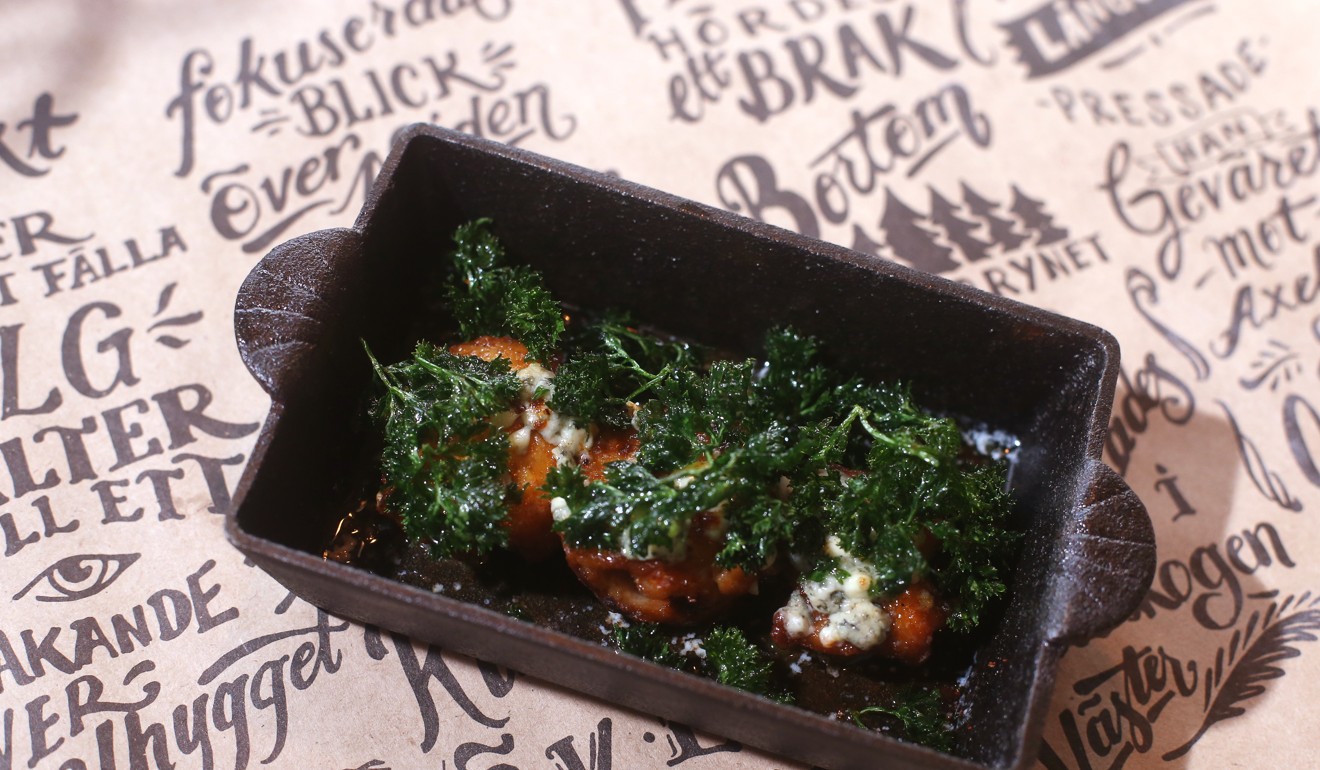 First Person: Chinese restaurant Madame Fu is a delightful new acquaintance
The chicken wings arrive with Kvibille cheese, crispy parsley and clarified butter. Cheng says he likes their cheese.

"It gives it a smoky flavour," he says. "I see similarities between the crispy parsley and the fried spinach garnish used for fried chicken in Chinese cuisine. I'm not sure if it borrows inspiration from the dish I'm referring to, but to me, this small twist in use of ingredients makes this dish more than just cheese-stuffed chicken wings."
"I can usually tell if people take short cuts [in design] and it feels insincere. That's how I feel about food and how it's prepared too."
We discuss Scandinavian cuisine, and Cheng reveals a special connection with Noma, the Copenhagen restaurant that represents the gold standard of New Nordic cuisine.
The two-Michelin-star restaurant is a kindred spirit, he says, as we discuss how the famed outlet risked everything when it moved down the road to a small farm to be closer to its ingredients.
"It's always good to build something from the ground up," Cheng says. "Take Michelle Yeoh's qipao, [for example]. It's covered in crystals, but it's actually just two layers of tulle that we beaded ourselves. So I understand the desire to build something from the [beginning]."
The roasted scallop is served. It is a Frantzén signature dish from Stockholm, whose shellfish lies on smooth scrambled egg, truffle, beurre noisette and smoked soy, and is then topped with threadlike strands of crispy potato. Cheng savours its presentation.

"If food is a feast for your eyes, then that impression will carry over to the flavour," he says. "I like the element of surprise as well in the texture; it's a well-balanced contrast between texture and taste."
Cheng describes his new range of men's jackets, each with an inner lining of Hermès or Gucci scarves of the clients' choosing.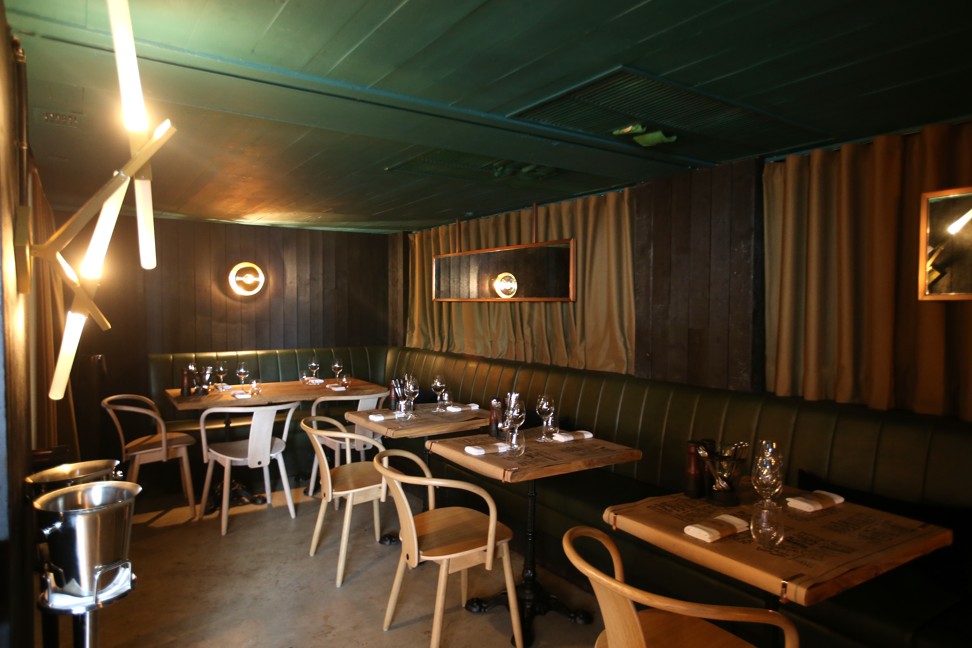 "It's something for the client to enjoy," he says. "People can only see it when they're hailing a taxi." He laughs as he explains how this design element finds common ground with cuisine.
First Person: Does Chua Lam's restaurant serve Hong Kong's most delicious pho?
"It's how you do classics with your own twists that connect you as a creative to your clients and customers," Cheng explains. "I love food that's a narrative of different cultures."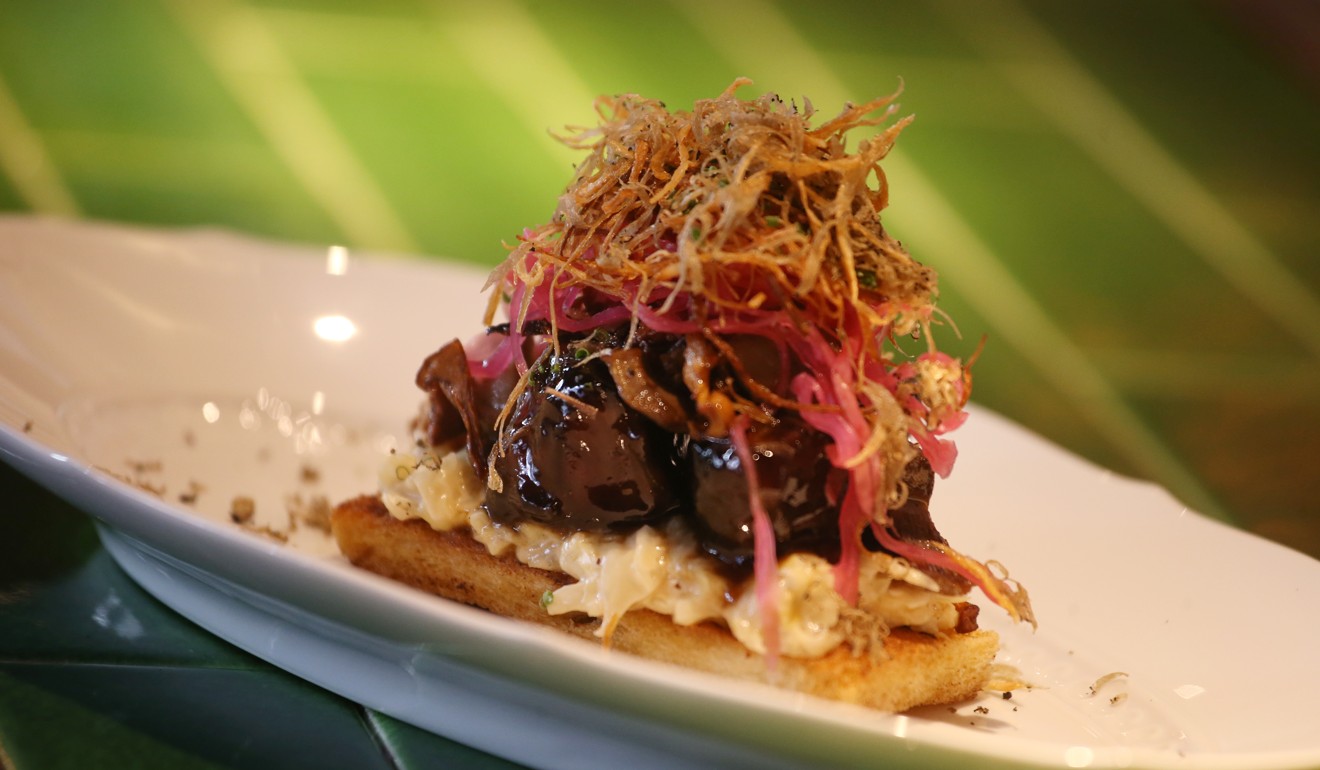 The table is cleared for our next sharing plate. It is the open sandwich, in which slow-cooked "24" pork cheeks are served with roasted cabbage, truffle béchamel, wild mushroom and black pepper. "Wow, the cabbage is very nice," Cheng says. "It's slightly sweet and not overpowering. Beautiful." That is a compliment, because beauty is the core of the couturier's designs.

"A lot of the young designers are after recognition," he explains. "I call myself a 'glorified tailor', [but] what's most important to me is [that] my client looks and feels like a million bucks."
Out to lunch with actor Michael Tong at Michelin two-star Sushiyoshi
Cheng adds: "I want people to view our designs like this open sandwich. It looks very hearty, but when you taste it, [it is] sweet and refreshing, and not at all heavy, just like our lace appliqués.
"When people take a closer look, they're amazed by all the work our lace incorporates and it's these small nuances that are the trademark of what we do."
Want more stories like this? Sign up here. Follow STYLE on Facebook, Instagram and Twitter