1. Penang National Park
With only a 2.5-hectare area, the Penang National Park is probably the world's smallest national park, but it is in no way lacking in diversity of habitats. Here, you'll find lakes, mangrove plantations, wetlands, coral reefs and even turtle nesting beaches – you can even access some beautiful beaches from the park by boat! For those who fancy the embrace of nature, you'll love the multiple challenging trekking routes around the vicinity that will reward you with plenty of mesmerising views.
Weibo vs WeChat: which do Chinese travellers prefer?
2. Stay in a heritage building
Penang is truly a place that's steeped in history and heritage, so why don't you forgo the Shangri-Las, Hard Rocks or Holiday Inns and spend the night in refurbished heritage sites? One that tops the list for us is The Blue Mansion, the first George Town heritage boutique hotel, which celebrates the grandeur of Cheong Fatt Tze, a prolific Chinese businessman and politician of the late 19th century. Other options to consider include The Edison, Hotel Penaga, East Indies Mansion, Yeng Keng Hotel, Noordin Mews, Campbell House, and Seven Terraces.
3. ESCAPE
This eco-themed family-friendly adventure park first opened its doors in 2012, offering climbing and rope courses of varying levels of difficulty. When it quickly gained popularity among local Penangites and tourists alike, ESCAPE launched an aquatic version called Water Play last year which features the world's longest water slide.
4. Tropical Spice Garden
Just slightly out of the hustling central district is this living museum that's filled with herbs and spices that are indigenous to island. Once a rubber plantation, this garden is now home to more than 500 specimens of exotic local and international flora. Sign up for a guided tour of the garden, or even a cooking class to learn how to incorporate various herbs and spices in classic Malaysian dishes.
12 festivals and events that you should travel to in 2018
5. Savour local desserts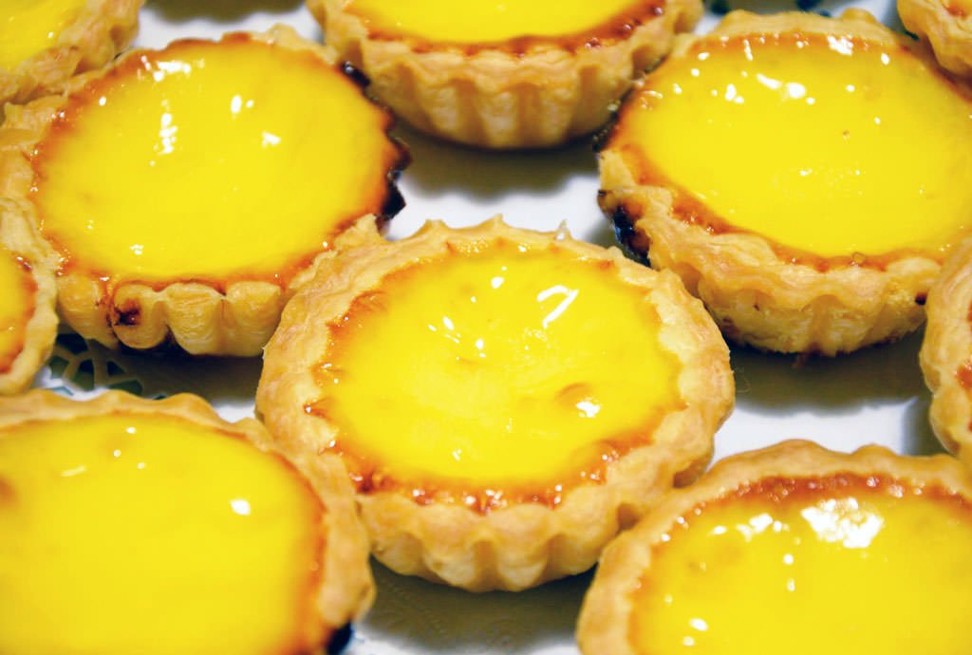 We're not sure about you but the only way we could ever truly get to know a city is to eat its food and no trip to Penang – or Malaysia, for that matter! – is complete without sampling its myriad distinctive dessert treats. Don't leave without trying the signature smooth and creamy cendol, a bowl of shaved ice topped with coconut milk, palm sugar, kidney beans and pandan-flavoured starch jelly, by Penang Road's famous Teochew Chendul.
There is also ais kacang, yet another bowl of shaved ice served with evaporated milk, rose-flavoured syrup, palm sugar, kidney beans, creamed corn, Attap seeds, and grass jelly, offered by Kafe Kek Seng. Apom balik, a sweet Nyonya-style pancake stuffed with shredded coconut, sweet corn, sliced bananas or peanuts, folded over, and topped with a sprinkling of sugar, can be found at Apong Guan. Don't forget the egg tarts made by Ming Xiang Tai Pastry Shop, which began by selling these home-made snacks from a trishaw in 1979.
6. Unwind at a speakeasy
A new wave of speakeasy bars arrived in George Town sometime last year and the Unesco World Heritage Site's nightlife has been dancing to a different tune ever since. The entrances to some of these speakeasies range from quirky – an orange fridge door – to fancy – a luxury bathroom – but one thing's for certain: they are all very Instagram-worthy. Our recommendations? Out of Nowhere, Norm/Noct, Golden Shower by Chin Chin, and Good Friends Club.
How 'Crazy Rich Asians' star Henry Golding rose to stardom
7. Penang Hill
Known as Bukit Bendera in Malay, this is arguably one of the top attractions in the state, thanks to its funicular train that takes you to the top of the hill in five minutes. Nature lovers can choose to hike up the hill and enjoy the cool fresh air and lush greenery. You will also like the latest attraction that has Penang Hill as its address since early last year – The Habitat. With well-constructed trails and activities, The Habitat is all about giving the best educational yet exciting Malaysian rainforest experience. For an all-round nature experience, bring along a picnic basket and make yourself comfortable at any of the ideal picnic spots on the summit.
8. Street of Harmony
Known as Jalan Masjid Kapitan Keling in Malay, the street is probably one of the best reflections of Malaysia's multicultural uniqueness. Along the 1km road, you'll find a Muslim mosque, a Hindu temple and a Christian church as well as a Taoist temple – these places of worship have co-existed within walking distance of one another for more than 200 years. The famous and grandest Chinese clan house in the country, Khoo Kongsi, is also located here.
Want more stories like this? Sign up here. Follow STYLE on Facebook, Instagram and Twitter