Much has been said about what getting a star or two on the Michelin Guide can do for a chef's career. Reflecting the common view in the industry, one star can supposedly raise a chef's profile; two is likely to guarantee a major following. And three stars? Well, that's the highest accolade a chef can dream of.
Nonetheless, for Singapore, expectations and reality have so far proved to be rather mismatched. Singapore's only three-star Michelin restaurant, Joël Robuchon, left the island nation in June, along with its two-star establishment L'Atelier de Joël Robuchon. Another two-star restaurant, the hugely successful Restaurant André, shuttered just four months earlier. Why weren't the highest honours of the gourmet world enough to sustain these lauded restaurants? And what can winning a star actually do for restaurants listed in the guide?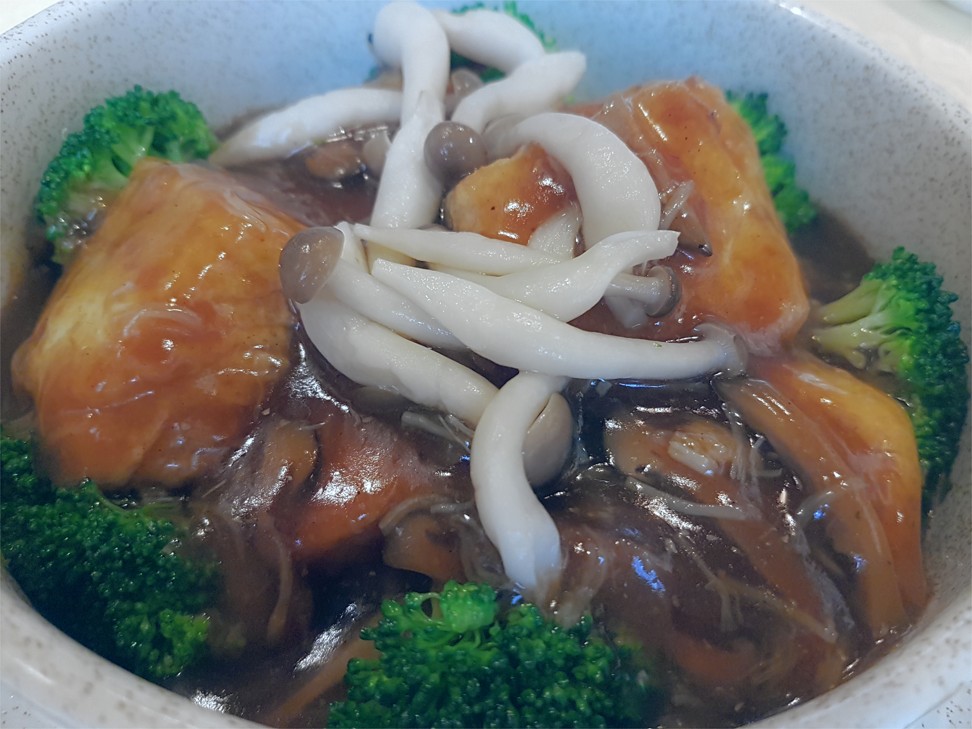 One of the most commonly circulated claims in the market is that a Michelin star will greatly enhance the popularity of a restaurant and make reservations impossible in the months after the guide is announced. When I was on the review rounds for our LCO Shanghai and Bangkok Top 10 Lists, we reviewed many Michelin-starred restaurants and found that besides three-star Tang Court at The Langham, Shanghai and the two-star Le Normandie in the Mandarin Oriental, Bangkok, most of the one-star restaurants were relatively empty, with only three-to-six tables, with capacity hovering at less than 20 per cent when we visited.
Do new restaurants deserve a spot in 'Michelin Singapore Guide?
Many Michelin-starred restaurants in Singapore also boasted impossible waiting lists. To verify these claims, we did some investigative work and found that we were able to get a lunch sitting at the two-star Waku Ghin within 24 hours. We could also get a reservation at Burnt Ends, a new one-star entrant with very limited seating, at short notice, albeit via "the right channels".
Even as the waiting list may be long, the experience may not measure up as well.
"Although the atmosphere is rather 'modern' and you feel like it's a special culinary experience, roast meat isn't something you devour every day so I am not in a hurry to revisit Burnt Ends, especially since we had the counter seats, which weren't very comfortable, and the food is rather expensive," wrote Wendy Low, a Singaporean gourmand who managed to get a sitting at the newly-minted one-star restaurant for dinner in February, a few months before the guide was released.
Michelin ranks street stalls on par with Shang Palace, Rang Mahal
In the last of our trilogy reviews, we visited three-starred establishments and spoke to the chefs to understand how they have fared since attaining a coveted listing on the Michelin Guide Singapore 18.
Liao Fan Hong Kong Soya Sauce Chicken Rice & Noodle (one star since 2016)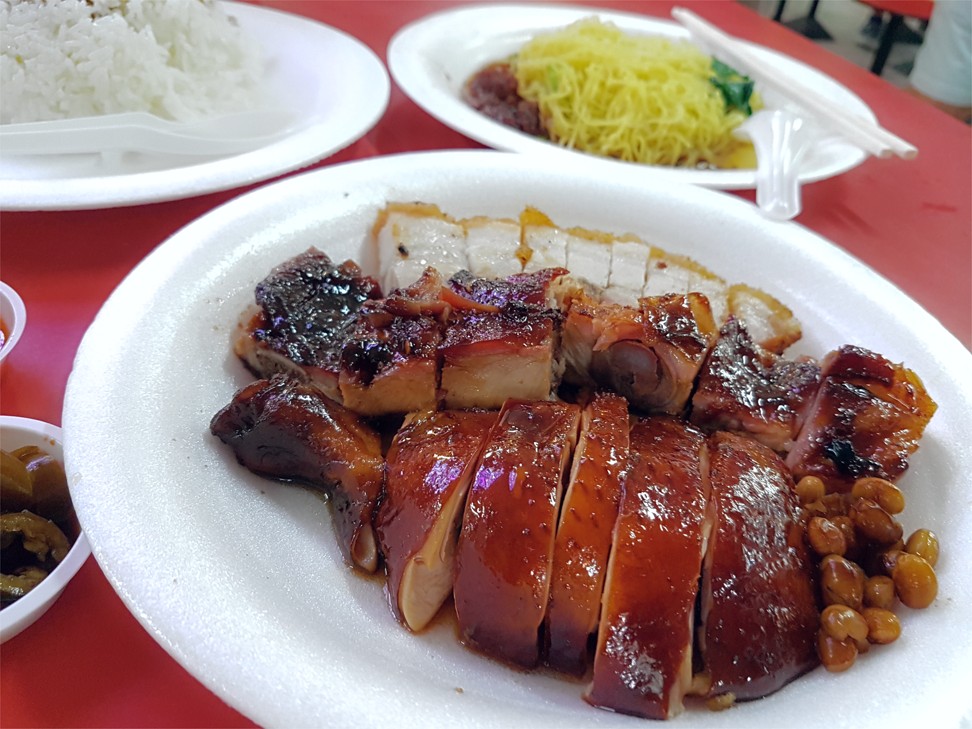 Waiting time: Queues can stretch for hours from 10.30am before the food runs out around 2pm.
A sensation since Chan Hon Meng became the world's first Michelin-starred hawker in the first edition of the Michelin Guide Singapore in 2016, the diminutive man with a large stature currently has fortune resting squarely on his sails.
Besides having an incredibly long queue hankering for his signature soya sauce chicken from 10.30am each morning, except Wednesdays, Chan had partnered with Hersing Culinary, a Singapore-based company that has spent millions opening branches serving Chan's signature hawker fare around the region.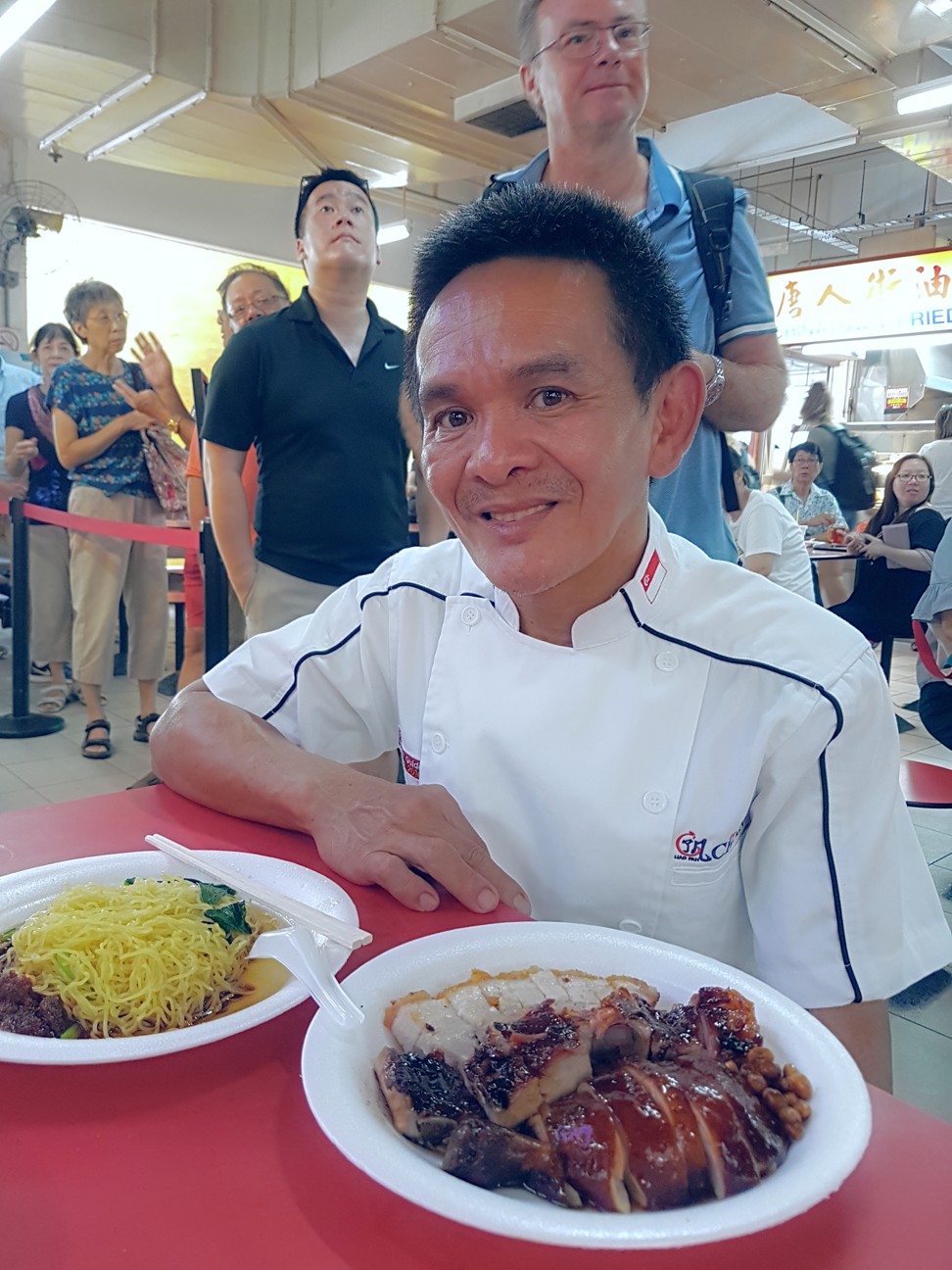 "When I started in 2009, I was only a hawker," he said. "Currently we have 10 branches in cities like Melbourne, Bangkok and Manila, and more will follow. I am, of course, very happy with this development as this is a partnership that can bring my delicacies to more people around the region. Being the first Michelin-starred hawker has definitely opened up new avenues for me."
Review: Michelin maestro makes Morpheus dream a reality
When we visited the famous stall at the Chinatown Complex at around noon, the queue had already snaked out of sight. Chan informed us that queues will form from 10.30am, when they open for the day.
We sampled a trio of his signatures – roast pork, barbecue ribs and soy sauce chicken served with rice and noodles. The textures were very good, with tastes that were rather sweet and mild. What does Chan think of the somewhat negative reviews his branch, opened last year on Smith Street, is garnering online for being pricey and reductive in taste?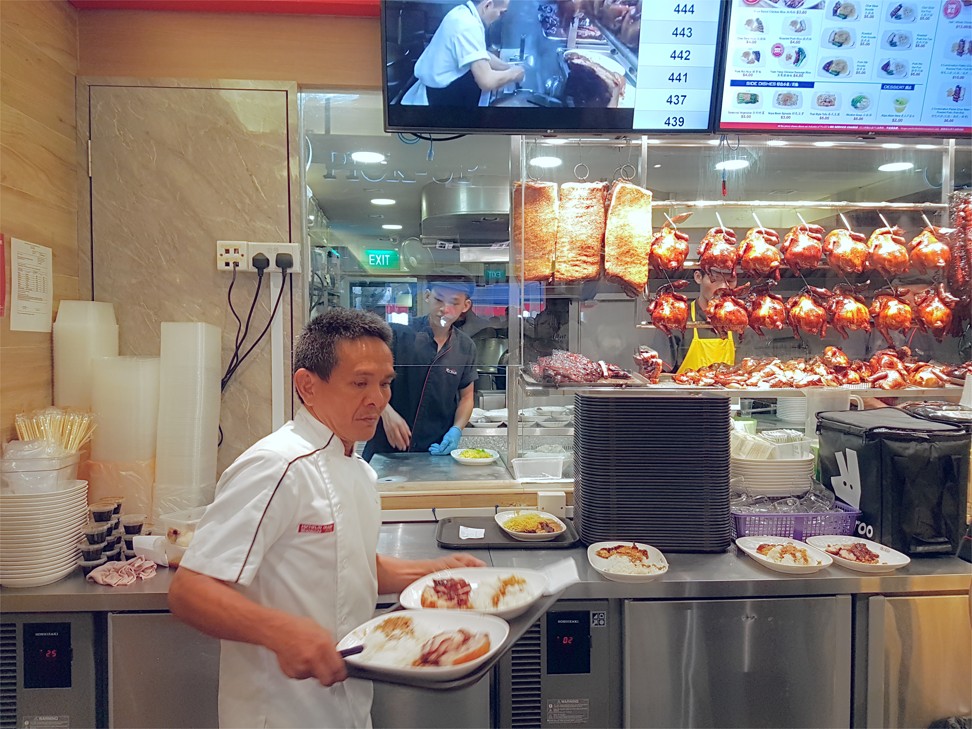 "What I serve at the branch costs more because the rentals are definitely a lot higher. As for the taste of the food, since everything we serve comes from my recipes, they are essentially the same. I think people's expectations just change when they suspect I am not the one cooking. I am still very involved in the kitchen and have not sold out."
After our tasting of the signatures at Chinatown Complex, we visited the Smith Street outlet and found that it was just as impossibly crowded. A lesser version or not, the world's first Michelin hawker remains a sensation in Singapore.
Chef Kang (one star since 2017)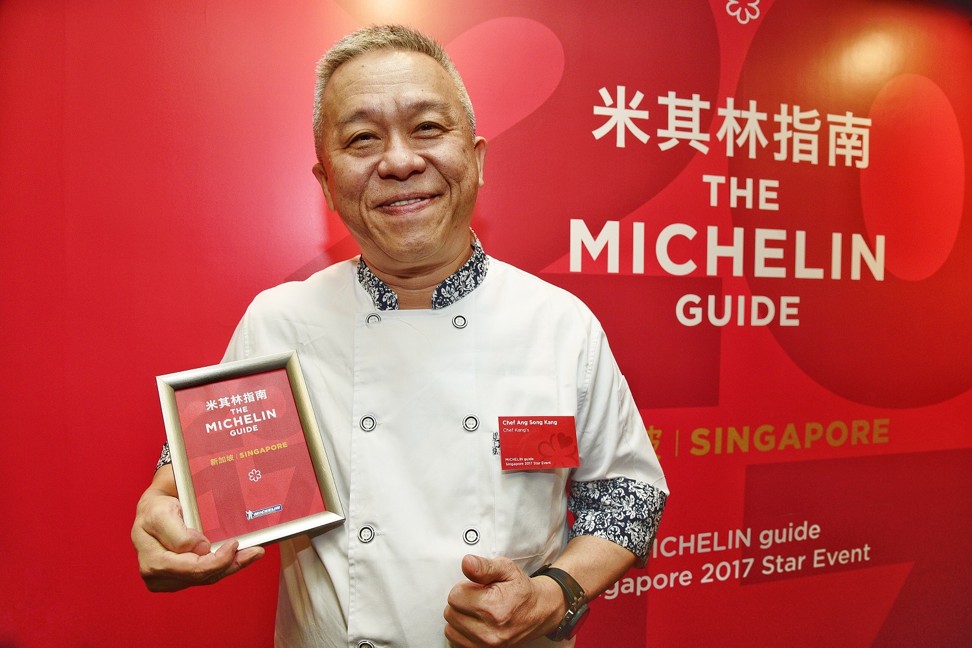 Waiting time: weeks, if not months depending on the chef's engagements and travel schedule
Chef Ang Song Kang is a veteran with an enormous reputation. An outstanding chef who has worked at reputable restaurants such as Lei Garden in Singapore and Hong Kong, Kang has over 20 years' experience running a string of successful restaurants after striking out on his own. About 12 years ago, calamity struck when he was diagnosed with cancer and also declared bankrupt after making some bad investments.
Since his recovery from cancer, something Kang claims is miraculous, he has opened Chef Kang, a three-room private diner, as his career swansong. With his trademark candour, he shared his current outlook of life after hitting rock bottom.
Out to lunch with actor Michael Tong at Michelin two-star Sushiyoshi
"When you have a brush with mortality, your views on life will change. For me, it was always work first. Now I have other priorities. I travel, I rest and I still have my kitchen, but it does not run my life anymore."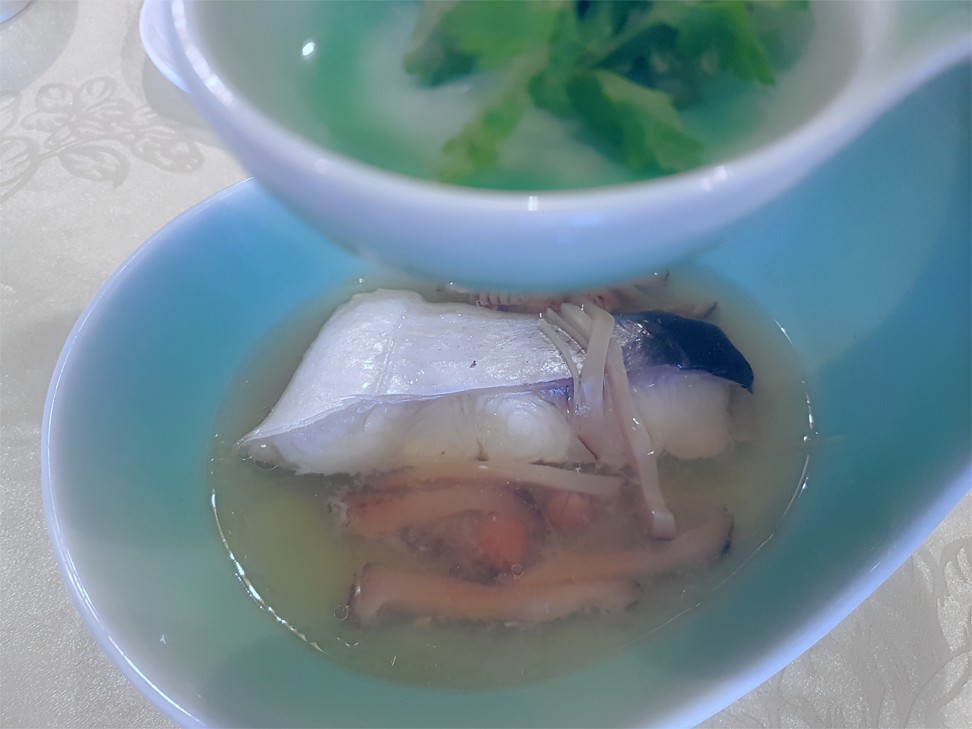 Chef Kang is notoriously hard to score a reservation at. Firstly, Kang does not accept every booking – "It really depends on my mood", he joked. Then there's the space constraint which limits bookings to three parties per session. His travels also take up a lot of his time, a hobby he finds both relaxing and educational. And Kang can afford to be picky with his clientele. He is a veteran chef with an impressive clientele list, and there are pictures with their beaming faces, from former prime minister of Singapore Goh Chok Tong to Valencia CF's billionaire owner Peter Lim, hanging all over the restaurant as attestations.
It took me four weeks to finally gain entry to his small restaurant on the outskirts of Singapore's downtown. The tiny space was packed with boxes of mooncakes that had just arrived from Hong Kong, and Kang had cancelled bookings that afternoon to concentrate on our review session, as well as the planning for a private wine event he had accepted. In between our candid conversations, we sampled his signature dishes such as crispy sliced belly with prawn paste and steamed wild Patin fish. Whilst common laments garnered from internet reviews tend to compare Kang's cuisine with "Zi Char" or "dai pai dong"-style cooking, a study of the details proved otherwise.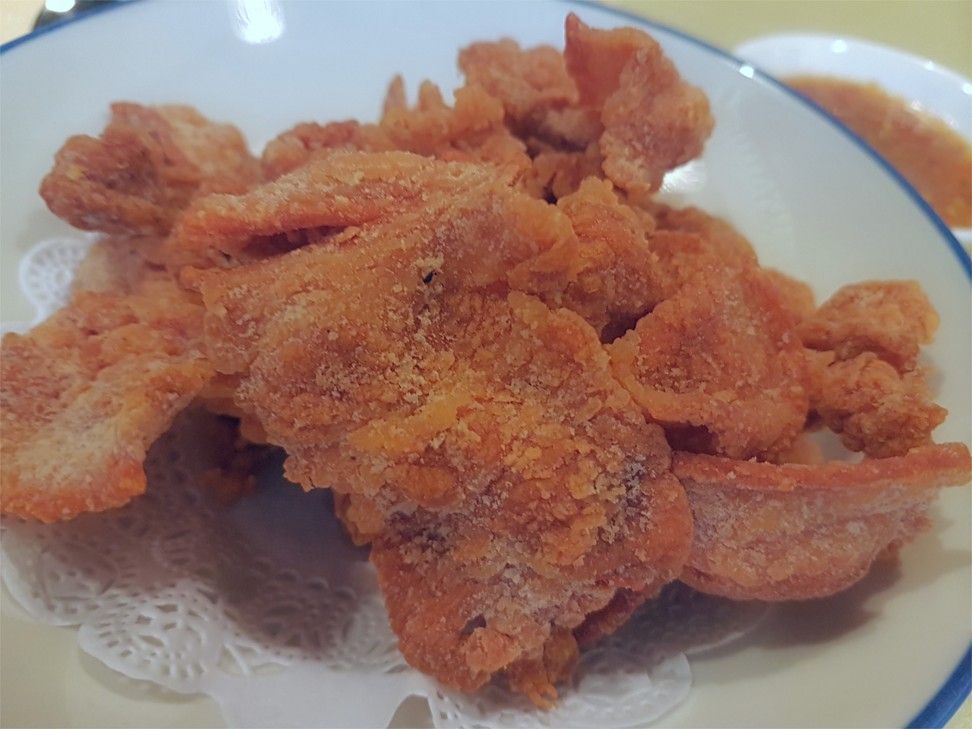 Patin fish is not an uncommon delicacy from Malaysia's fresh waterways, but Kang uses only the highest grade – the fruit-eating species – from Borneo in his gloriously delicate steamed dish flavoured only with ginger, mushroom and pickled "tree seed", a fermented fruit found in Taiwan. The deep-fried pork belly boasts texture and taste, a deeply satisfying crunchy dish imbued with well-balanced notes of the usually overpowering prawn paste. The bean curd with dried scallops may have yielded scant traces of conpoy, but the home-made tofu was firm, smooth and tasty. Like most veteran Yue chefs worth their salt, Kang has returned to the roots of the cuisine to create simplified yet elevated dishes.
Rise of Ken Chan from dropout to three Michelin-star chef in Taiwan
Will garnering a star two years running change his outlook anytime soon?
"I am appreciative of the honour, but life is too short to hold on to delusions. I only do what I do because I enjoy the process, and will continue until I decide it's time to stop."
Ma Cuisine (one star since 2018)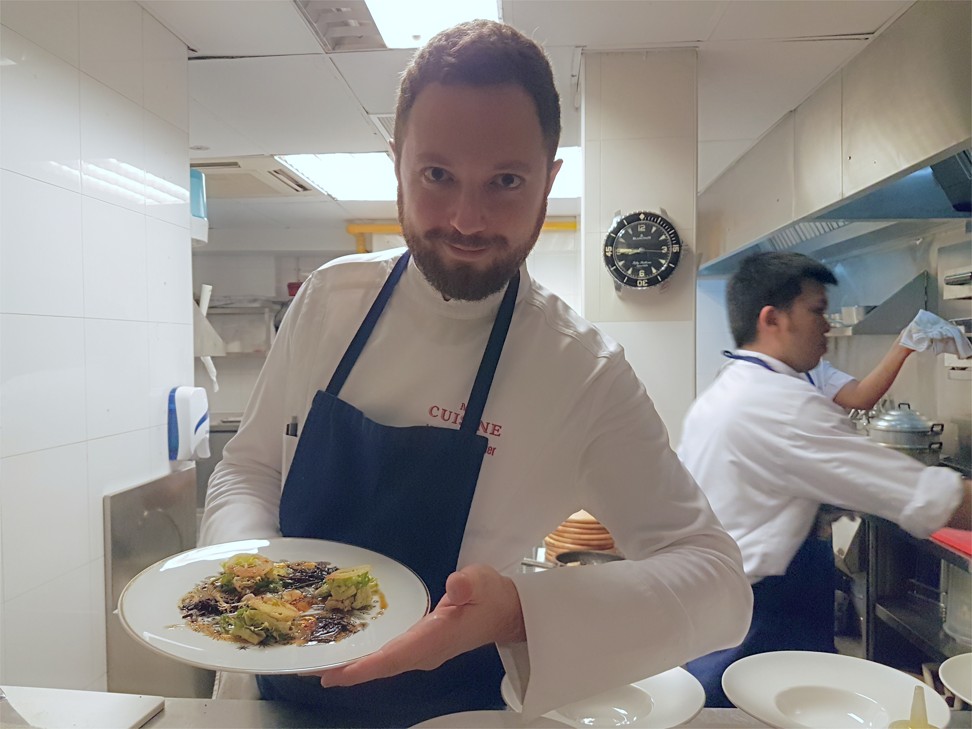 Waiting time: about one week
This new entrant to Michelin Guide Singapore is purportedly the first and only gastro-wine bar in Asia to be awarded the one-star honour. And the most unexpectedly listed restaurants often receive the greatest attention.
"We weren't expecting to receive this, especially after having been opened for just seven months! Without a doubt, receiving the star definitely changes things for the business. We are humbled by all the new interest in our wine-centric experience, and Ma Cuisine has been fully booked every day since the list was announced," Anthony Charmetant, one half of the dynamic duo, revealed.
"We are immensely grateful to be recognised as the first and only Michelin-starred gastro-wine bar concept in Asia, and are excited to share our passion for guiding guests to make new discoveries with our extensive wines paired with classic French comfort food. Receiving the star doesn't change how we define our cuisine, we will continue to prepare simple, uncomplicated dishes for wine lovers," chef and co-owner Mathieu Escoffier added.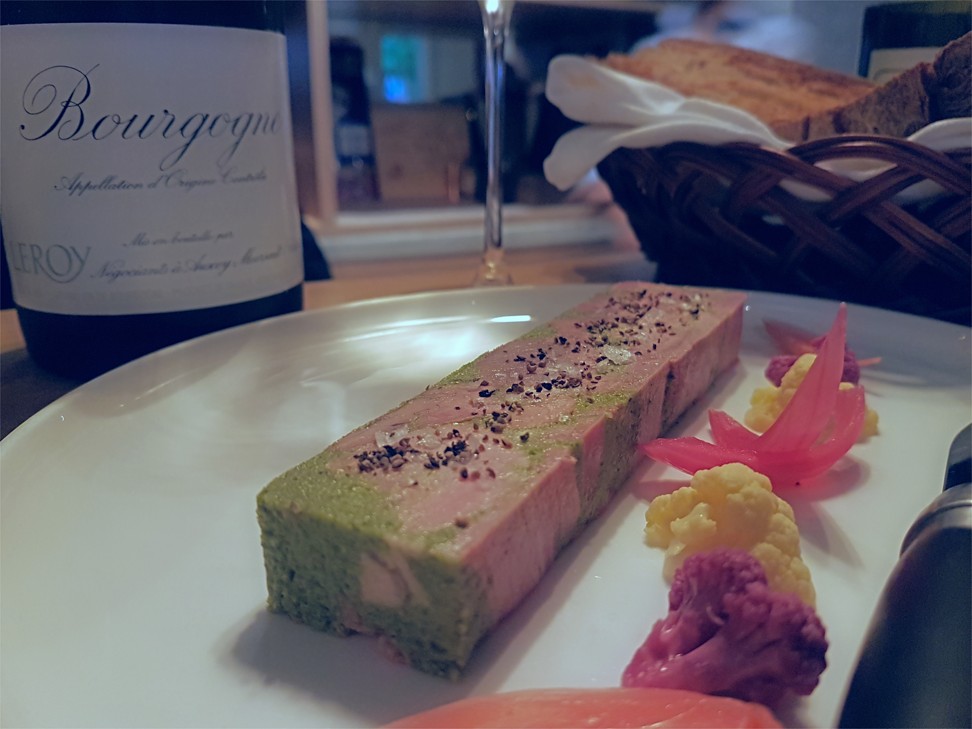 Although Ma Cuisine has been widely popular for their wine selection, with a 45-page wine list that features more than 3,000 prized bottles from many prime wine producing regions, including France, Spain, Italy and the New World, the spirited French cuisine dished out by Escoffier definitely plays a significant role in the bar's popularity and Michelin success.
Homeless Lebanese dishwasher Alan Geaam becomes Michelin-starred chef
Over a sitting at the bar, we sampled a succession of finely presented French favourites, starting with a crispy organic prawn with herbs and spicy mayonnaise paired with a dry sherry, a Valdespino Inocente Single Vineyard Valdespino Fino, followed by the jambon persille, a home-made terrine of braised pork shoulder with garlic and parsley paired with a Chardonnay Maison Leroy 2016 and a milk-fed baby lamb shoulder cocotte accompanied by truffle oil pasta paired with Domaine de Montcalmes 2015. The meal was capped with a selection of locally processed cheeses from The Cheese Ark and a slice of Paris-Brest, gorgeously piped by Escoffier, paired with the Barão de Vilar Colheita 1990, a lovely port with fruity rich notes.
Who is Kwen Liew? Meet the first Malaysian woman to become Michelin-starred chef
The rarity of sterling classical French food in Singapore alone is already a good reason for the success of this new establishment. With the talents of Escoffier, the funky ambience of Ma Cuisine – trendy, casual with a music playlist by French station Radio Meuh – and all the good wines money can buy in a gilded town like Singapore, we suspect that the waiting list here will continue to be long for some time.
Want more stories like this? Sign up here. Follow STYLE on Facebook, Instagram and Twitter