Malaysia may well be most popular and utterly loved for its delicious food and for being a melting pot of cultures.
Yet the tropical country is also home to some of the most stunning sun-soaked destinations.
5 private islands in Southeast Asia you probably have not heard of … yet
Whether you prefer secluded, unadulterated islands or coastlines bustling with activity, here are five beautiful islands that offer holidaymakers a slice of paradise.
15 most expensive cars sold at 2018's Pebble Beach car week
Rawa Island, Johor
This blissful oasis is only a 30-minute boat ride away from the quaint coastal town of Mersing, Johor. Azure skies and sun-kissed waters await you at Rawa Island, a choice getaway location for those seeking solitude and breathtaking seascapes.
The island's small size and prudent development means there are no roads or local transport – everything is accessible by foot or canoe.
Hottest new niche in high-end travel is an island hotel for just US$2,950 per night
When you are not swimming or marvelling at some of the most striking coral beds and sea creatures, paddle over to the eastern side of the island to check out the craggy cliffs and caves, which look as beautiful as they are intimidating.
Be sure to book your accommodation early, as there are only two resorts available on the entire island.
Will Grand Basel Miami Beach be an Art Basel for car collectors?
Langkawi Island, Kedah
Chase the sun at Langkawi Island's most picturesque beaches, where you can watch the glorious sunset turn blue skies and white sand into a dazzling vision of dancing orange and purple hues. During the day, stand in awe as you take in the infinite sights of the Andaman Sea afforded by Tanjung Rhu's shoreline, which spans kilometres of seemingly endless powdery sand.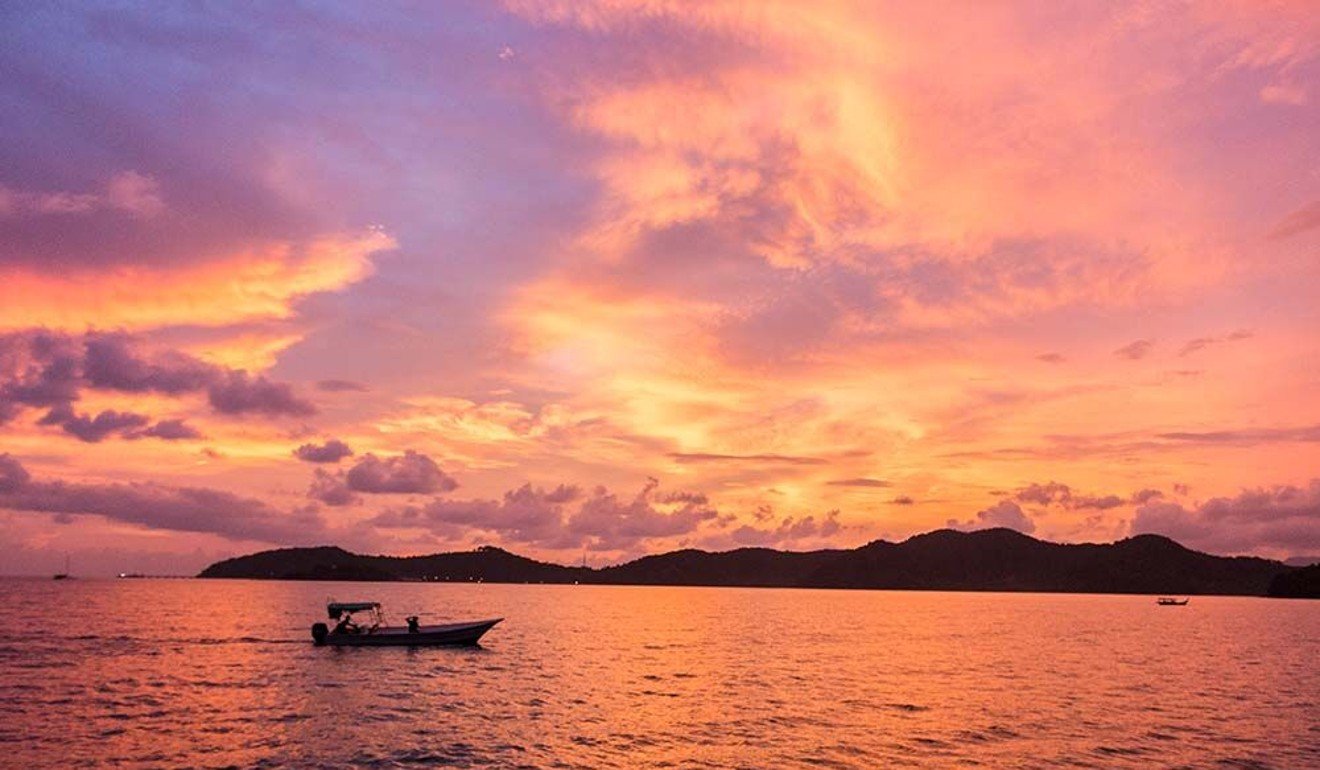 6 best eco-friendly luxury resorts in Southeast Asia
However, it is not all just sunbathing and lounging with cocktails; with limestone caves and mangrove forests aplenty in the surrounding area, you can also enjoy activities such as jungle trekking, waterfall hikes and birdwatching for a truly authentic tropical island experience.
Sipadan Island, Sabah
There is no doubt as to why Sipadan Island is a perennial on numerous "World's Best" lists: its soft, sandy beaches and crystal clear waters that provide maximum visibility of the vast marine life below are simply ethereal.
US$200 million: what it takes to create Royal Caribbean's 'perfect' island
Scuba diving enthusiasts come from around the world to experience the beauty first-hand, though not all are so lucky.
In an effort to preserve Sipadan's pristine conditions, divers are required to obtain a permit before their visit (only 120 permits are available each day). There are no longer any resorts there either, so visitors will have to stay at the surrounding islands of Mabul and Kapalai.
As with all the good things in life, nothing comes easy and Sipadan's resplendent sights are surely worth the slight inconvenience.
11 ways to wear - and rock - high fashion on the beach
Perhentian Islands, Terengganu
If you enjoy hopping from one beach to another, the Perhentian islands will leave you spoilt for choice.
Located in Terengganu off the northeastern coast of Peninsular Malaysia, Perhentian is made up of several islands, including the two main ones called Kecil and Besar, both of which are surrounded by sparkling waters that show off the ocean life it hosts.
Top 10 international luxury hotel picks from TripAdvisor's best 25
While gorgeous beaches are commonplace along the islands, Adam & Eve Beach in Kecil stands out for its unspoilt shores and quiet seclusion that is perfect for a peaceful swim.
Diving and snorkelling are also a must, with blacktip sharks and spectacular corals just waiting to be spotted.
Redang Island, Terengganu
It's snorkelling heaven in Redang Island, and here you can do it in luxury.
As Perhentian Islands' upmarket neighbour, Redang is peppered with premier resorts and privately owned beaches.
Taaras Beach & Spa Resort's white-sand beach is accessible only to its guests, promising a private view of turquoise waters stretching across the coastline, shimmering against a backdrop of rolling mountains and lush greenery.
How 'Crazy Rich Asians' actors Henry Golding and Harry Shum savour Bali
Schools of multicoloured fish will accompany your dip in the ocean, while turtle-sightings are a common occurrence in the bay as well; you'll often find them gliding underwater or lazing on the sand right by your side.
Want more stories like this? Sign up here. Follow STYLE on Facebook, Instagram and Twitter