Newly opened at The L Place, Queen's Road Central, Hunter and The Chase by Shore Hospitality Group is set over two floors with two different styles of American fare in each venue, overseen by the same executive chef Felipe Lopez, previously with Black Sheep restaurants.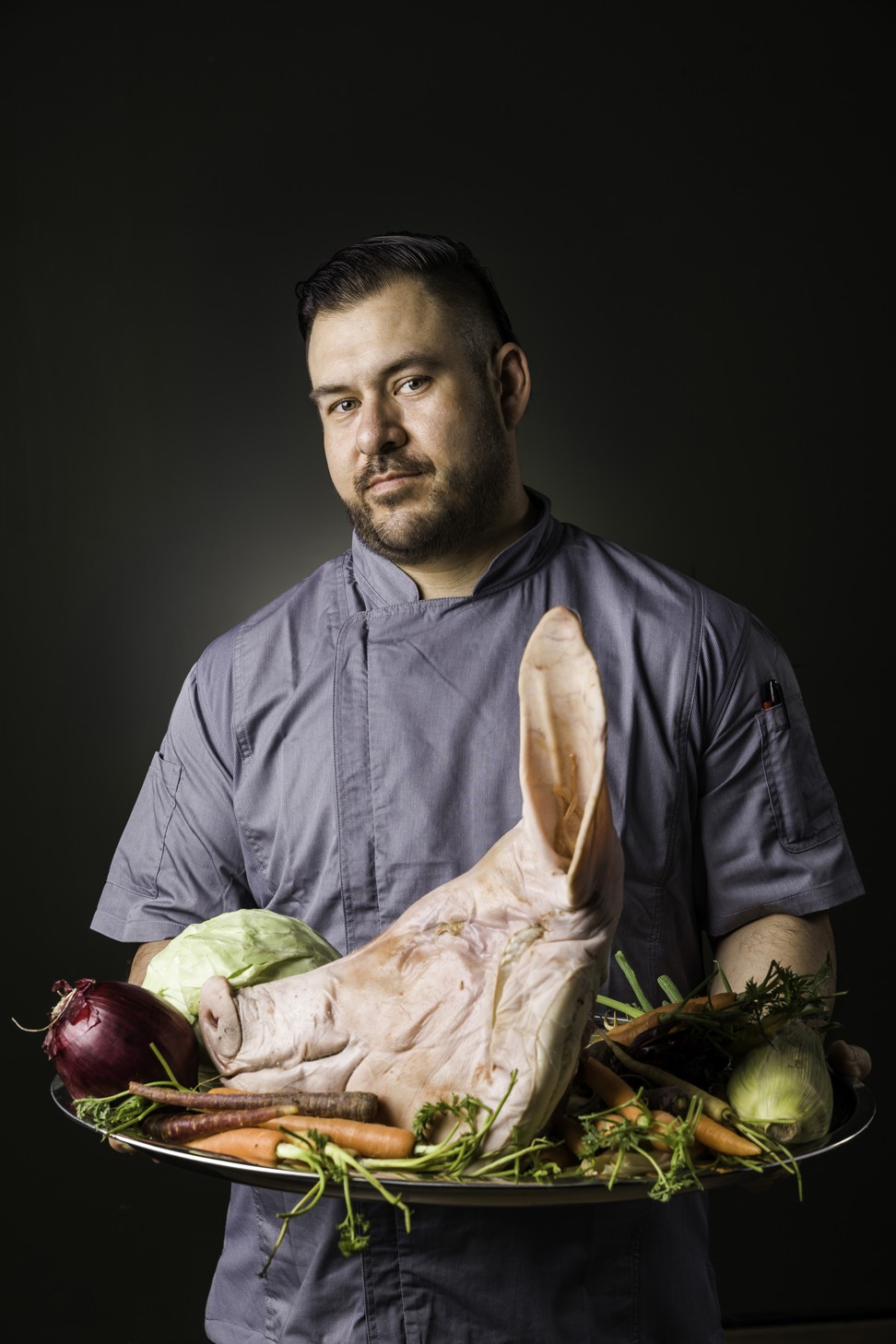 The Chase, on the 3rd floor, is an elegant cocktail, wine bar and entertainment venue with a large patio, "The Terrace", which is surrounded by gleaming skyscrapers. It feels very New York.
We review Gordon Ramsay's new Maze Grill in Hong Kong
New and Old wines are served here as well as innovative cocktails. We went for the cheese pairing menu and a sommelier selected the perfect drinks to go with each cheese.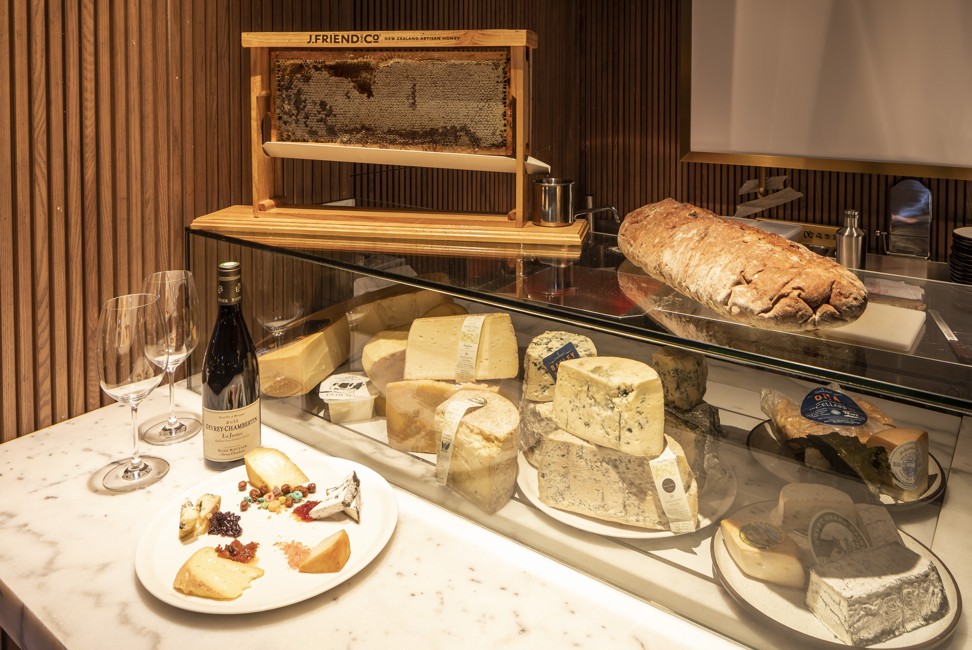 Felipe has selected all the cheeses on the menu from the US, and they are only available at The Chase in Hong Kong. He also makes a selection of home-made jams for each cheese. We started with a semi-soft buttery Oma with fresh raw honeycomb which was paired with and Australian white wine. It was a great start, Oma from Jasper Hill Cellars is similar to Brie but milder. Next was the O'Banon goat's cheese from Indiana served with a tomato spicy jam on the side, and it was paired with dry Vermouth. It was the first time I have actually enjoyed a goat's cheese. It was firm and slightly tart, and it paired well with the spicy tomato jam and refreshing Vermouth.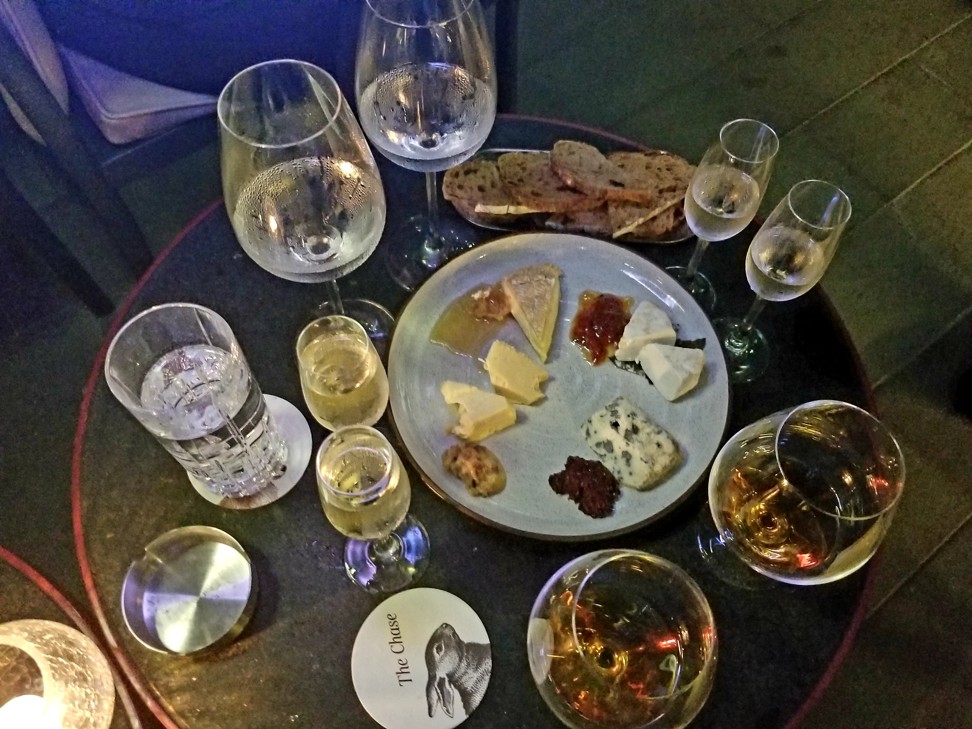 The Cabot Clothbound cheddar was firm and tangy and went well with bacon and caramelised onion jam, and it was paired with mascato. We all enjoyed the cheddar, it seemed creamier to its British counterparts. Lastly, the Bayley Tazen blue cheese went well with a sour cherry preserve and Armagnac – the strong flavours balanced well together. It was the perfect end to the cheese menu.
We reviewed A Happy Pancake, Hong Kong's newest Japanese dessert house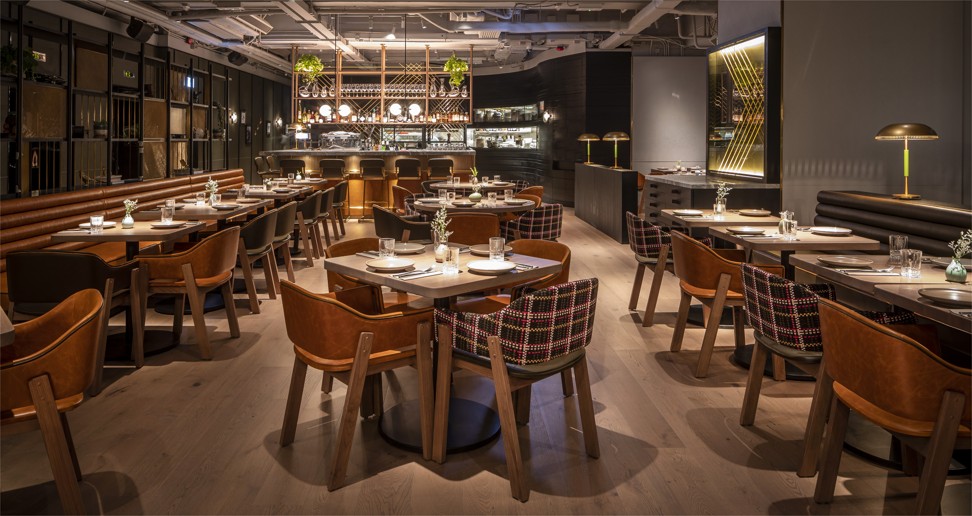 We then went upstairs to Hunter, which has replaced Shore's formal dining spot on the fourth floor of L Place. It is a contemporary steakhouse which plenty of alternative ingredients such as bison, rabbit, pig's head and geoduck – a large mud-burrowing mollusc found on the west coast of North America.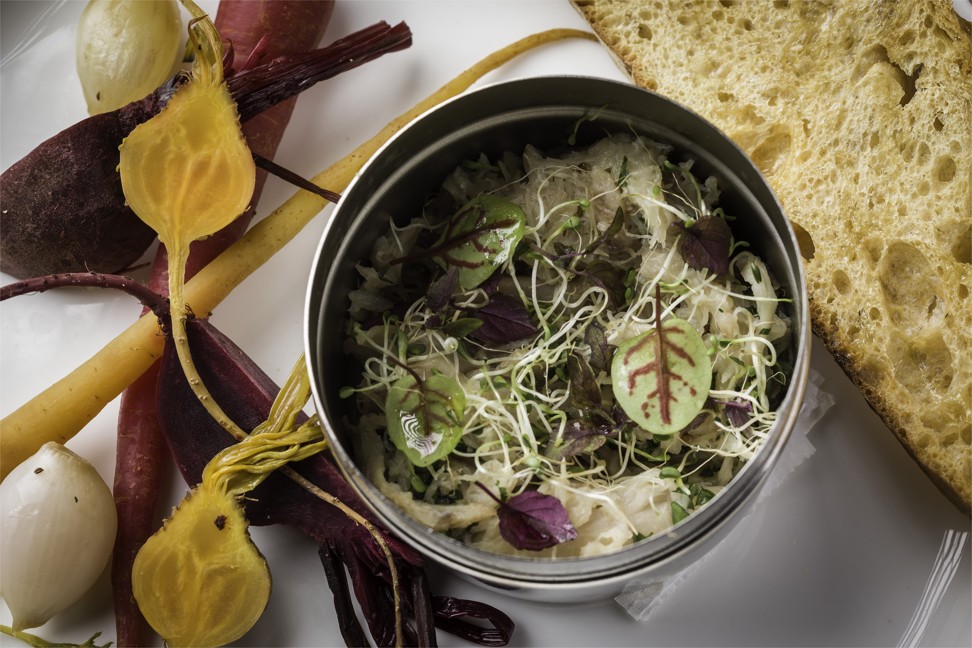 We started with geoduck (HK$178), which looks like an elephant's trunk in its original state, but it was chopped up small and served in a shell. It has a crunchy texture, rather like a whelk, and it was flavoured with yuzu and lime zest which made it a refreshing dish.
7 top Japanese omakase restaurants to savour in Hong Kong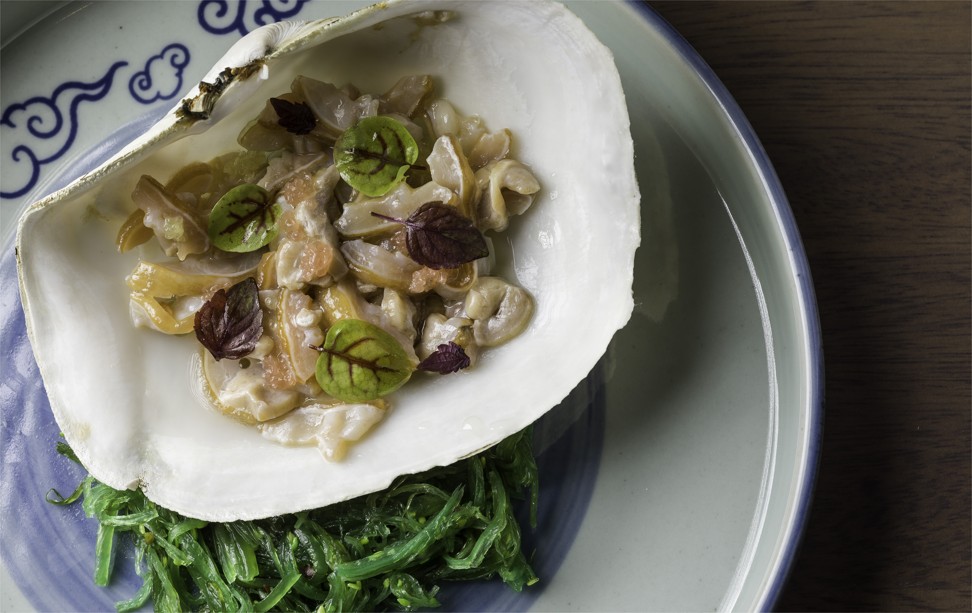 Next we had the potted rabbit confit (HK$148), done in duck fat and served with Hunter pickles. It went perfectly with the cinnamon and raisin toast, which balanced the rich buttery rabbit confit. The portion was enough for two or three people.
My favourite starter was the roasted bone marrow with beer braised oxtail with a house- made biscuit (HK$158). This dish was deliciously rich in flavour and had lashings of oxtail –which had a brisket texture - on top of the bone marrow. This is also a sharing portion.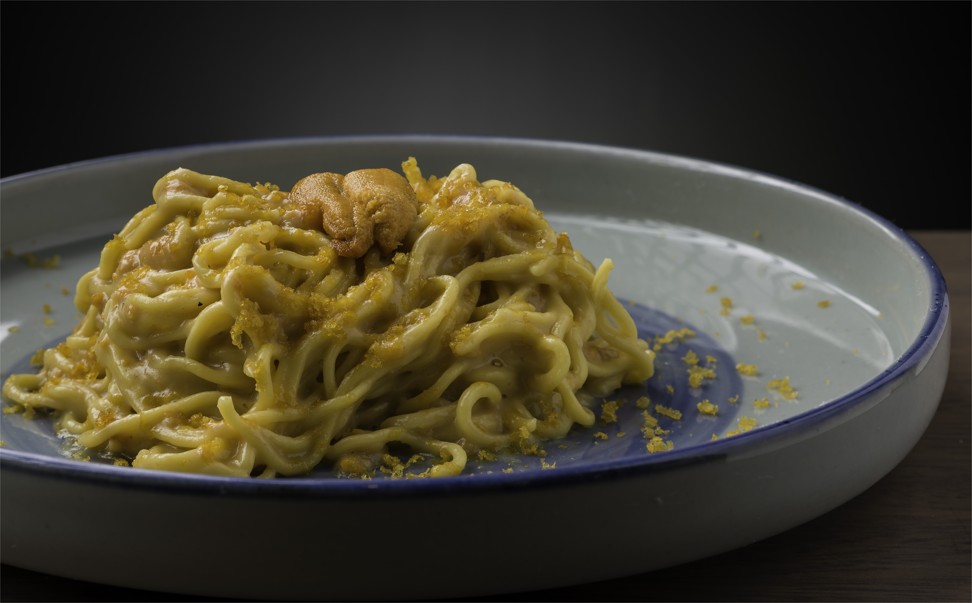 For mains, we went for the Chitarra with roasted garlic and sea urchin, (HK$178). The egg pasta – a staple in Abruzzo, Italy – blended well with the sea urchin and the garlic did not overpower the dish. We also tried the bison short ribs (HK$498) with forest mushrooms and Hunter pickles – the pickles included white carrot which we especially enjoyed. It was enough for two.
Chinese restaurant Madame Fu is a delightful new acquaintance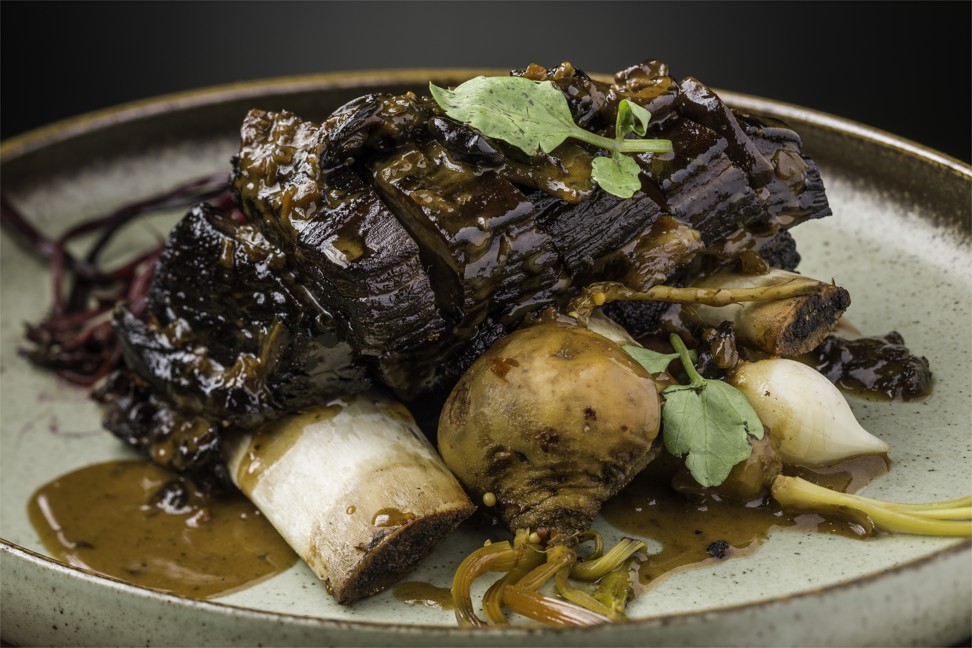 We did not order the roasted pig's head (HK$798) but we were curious about it. It looks like a dish to order when you are with a group of friends.
For dessert, we tried a deconstructed lemon meringue pie (HK$118) which was refreshing after all the meat; and the chocolate dome (HK$118) for a touch of drama – hot caramel sauce is poured over the perfect chocolate dome, which then melts, revealing the berries inside. It tasted as good as it looked.
Does Chua Lam's restaurant serve Hong Kong's most delicious pho?
For the hungry diner, there is a Feeding Frenzy menu item for HK$488 per person. It is a chef's choice menu. Next time!
There is a full bar and wine pairing available.
Hunter – 4/F, The Chase – 3/F L Place, 139 Queen's Road Central. 2915 1638
Want more stories like this? Sign up here. Follow STYLE on Facebook, Instagram and Twitter