I did not expect to leave Los Angeles International Airport's The Private Suite feeling like a pampered billionaire.
When I pulled into the driveway on an unusually gloomy Los Angeles morning, a man with a wide, toothy grin and a bulletproof vest emblazoned with "SECURITY" greeted me cheerily.
'Glamping' is back and more high-end than ever – with tents that cost US$5,000 a night
The dichotomy caught me off guard; they had been expecting me, he said, and the tall gates parted, revealing a modern-looking, one-storey building facing the airport runway.
The Private Suite is a terminal built specifically for wealthy travellers flying in and out of the airport widely known simple as LAX.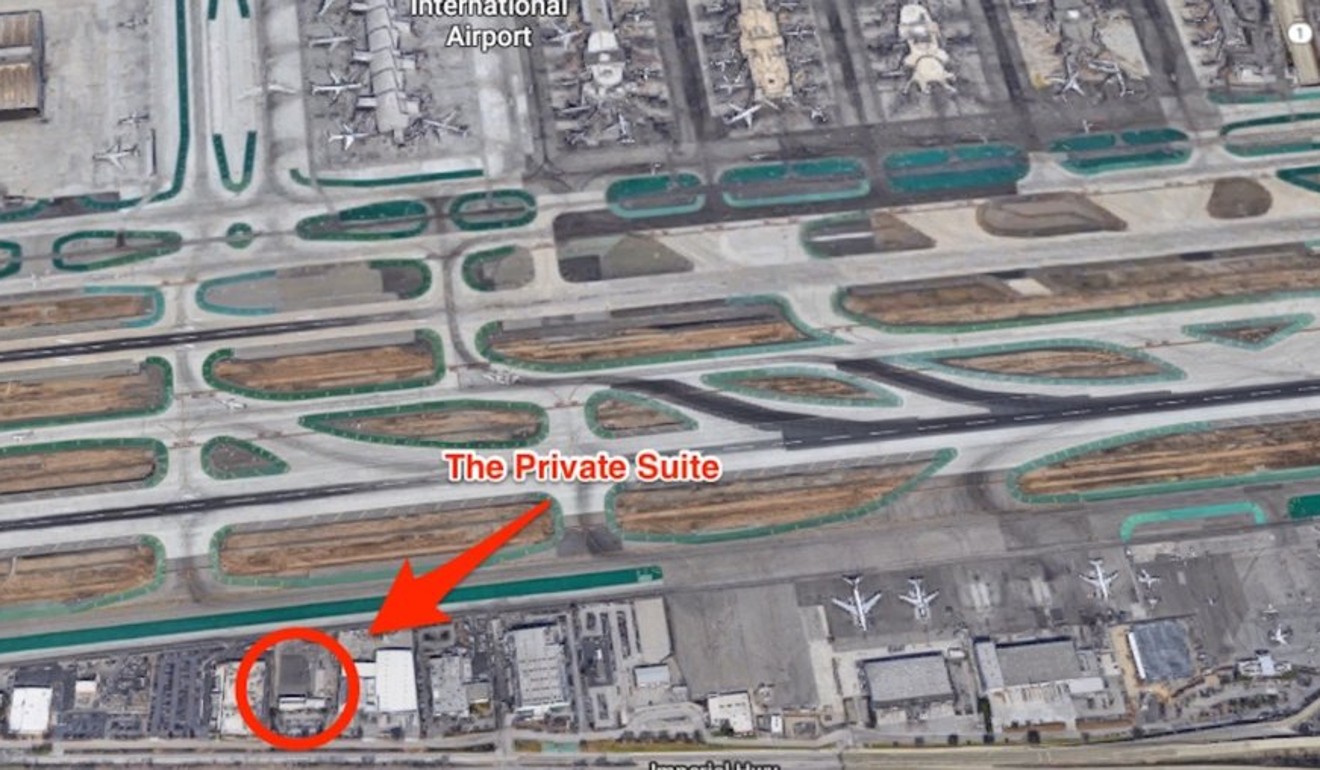 I'm not a wealthy traveller by any means, but the staff at The Private Suite made an exception for this story.
I get the feeling they treat their paying customers with the same dutiful enthusiasm.
Why luxury of flying first class can be worth the money
The independently owned and operated terminal opened in October 2017 and offers a quiet, crowd-free, luxurious space to hang out before boarding a commercial flight.
As you may expect, it is not cheap.
However, for celebrities routinely hounded by paparazzi in the public terminals at LAX and wealthy businesspeople and families seeking solitude, it is a safe haven offering the best privacy, security and amenities money can buy.
Here is what it is like inside The Private Suite
The Private Suite is owned and operated by security firm Gavin de Becker & Associates.
It is located opposite the public LAX terminals, so there is no traffic to battle.
The Private Suite accommodates travellers flying on one of the 70 commercial airlines operating at LAX.
It is the first private terminal at a major US airport, but similar models exist at airports in London, Munich, Frankfurt and Dubai.
My first impression was that it is intimate and isolated – in the best way.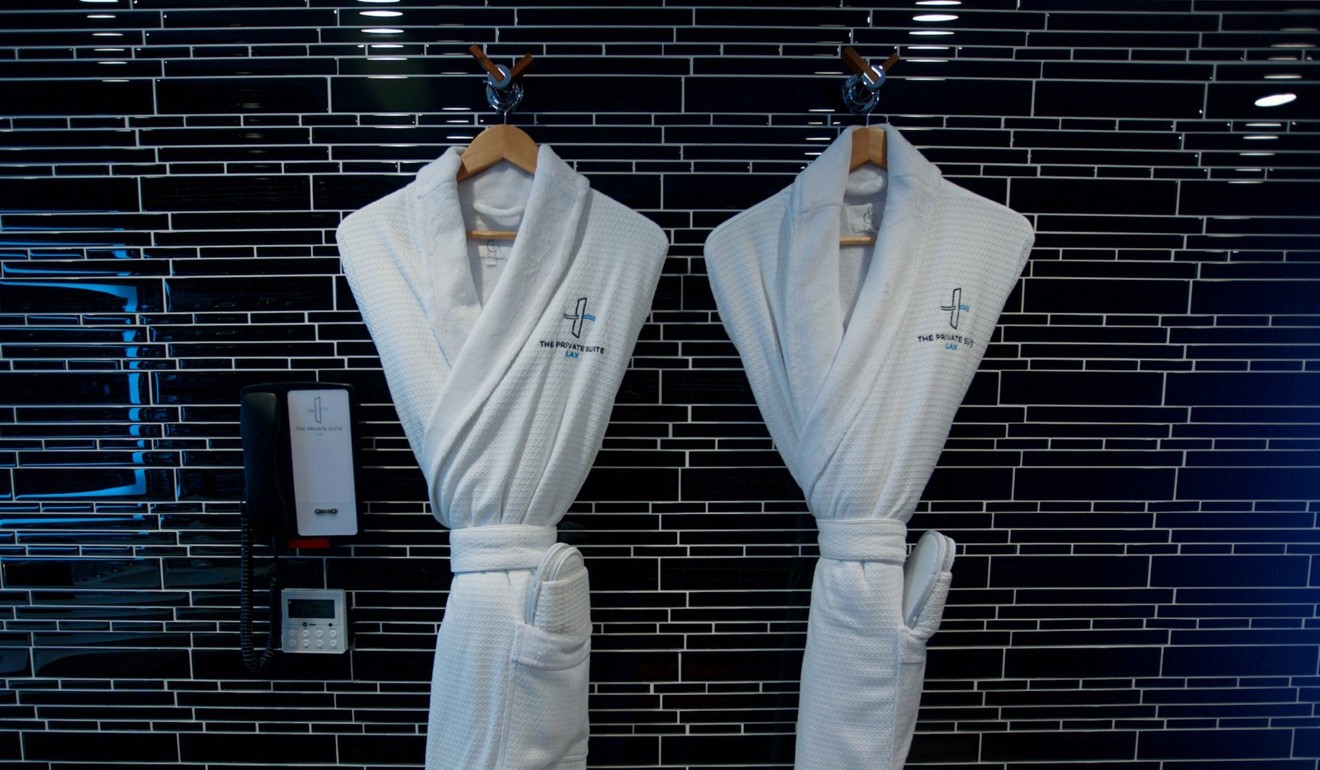 The experience is like having an airline priority lounge all to yourself – and never having to wait in a queue.
The Private Suite founder and CEO Josh Gausman summed it up, after he had given me the grand tour.
He said: "It's as seamless a travel experience as you could ever imagine."
10 exotic places that should be on your bucket list
The US$4,500-a-year price of membership is just the base fee.
There is an additional US$2,700 for each domestic flight and US$3,500 for each international flight. That includes the paying member and up to three guests.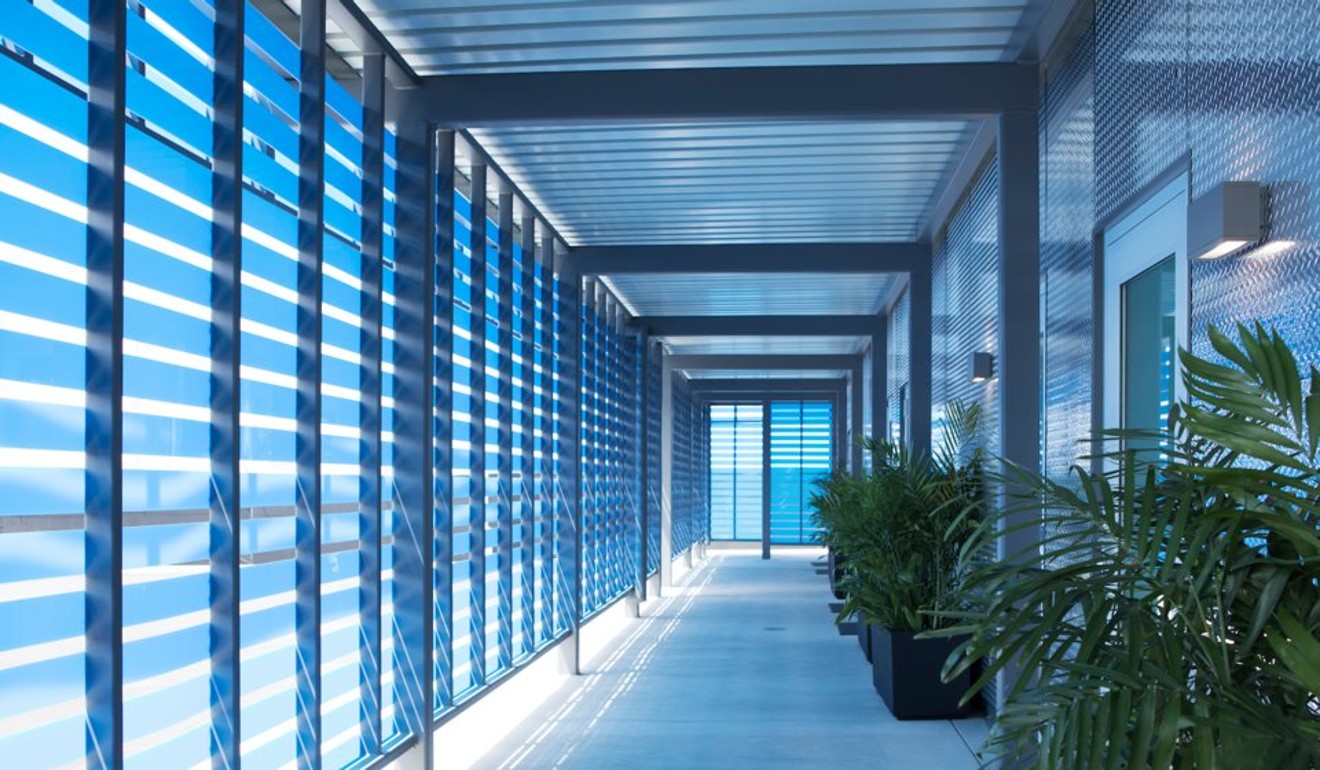 Non-members pay between US$500 and US$1,000 extra per trip at US$3,500 for domestic flights and US$4,000 for international flights, which covers up to two additional guests.

Aside from the "savings" per flight, Gausman said members are able to enjoy a range of other benefits, including the ability to schedule complimentary haircuts, massages, and manicures in their suites.
8 reasons flying first-class is so costly
Members also get special rates and perks at hotels, such as the Four Seasons in Bora Bora, the small South Pacific island northwest of Tahiti in French Polynesia.
A spokesperson for the Private Suite said there were "thousands" of members, making up about 80 per cent of the client base.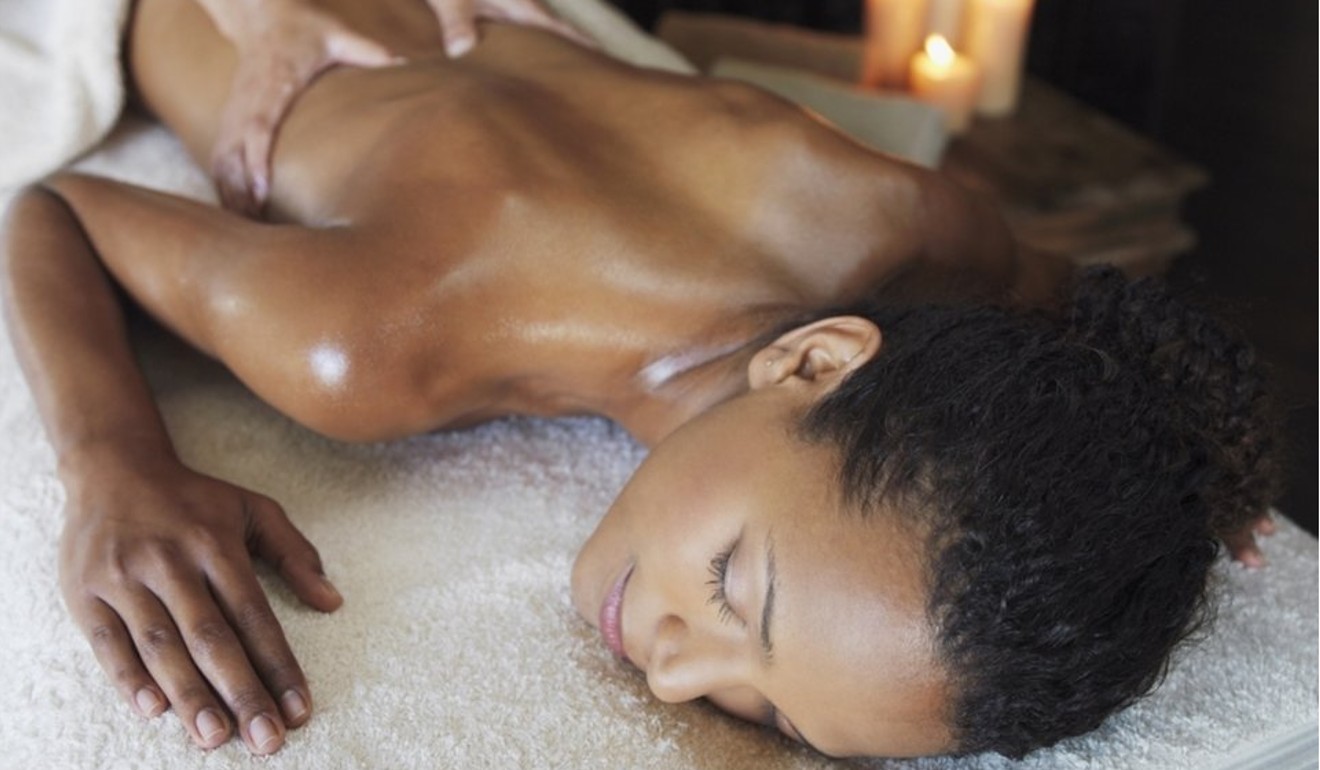 Gausman said members were their best advertisers.
"It's like the most influential, most powerful, most famous people in the world being blown away," he said.
He shared some of the responses he has heard from members.
First-class air travel: is it still worth the money?
They include "This is game-changing", "This will forever change travel", "I can never go back", and "This is better than flying a private jet".
There is an employee ready to greet you the second you step out of the car.
For travellers who do not arrive by chauffeur, there is a small valet car park full of vehicles such as Mercedes-Benzes, Land Rovers.
Cars are washed and detailed at no extra charge to members.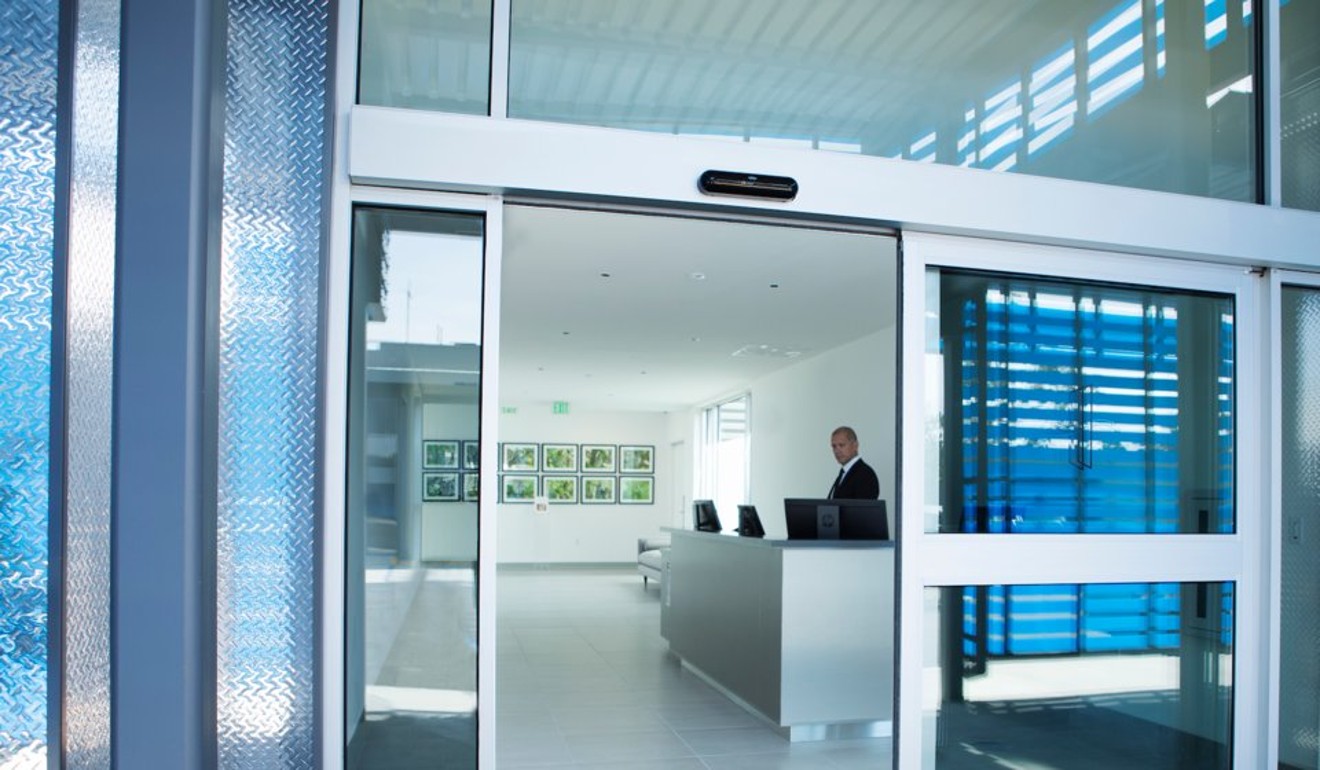 There are 13 suites available for reservation – members have first choice and a better cancellation policy.
A few of the suites can be made into adjoining rooms for large groups travelling together.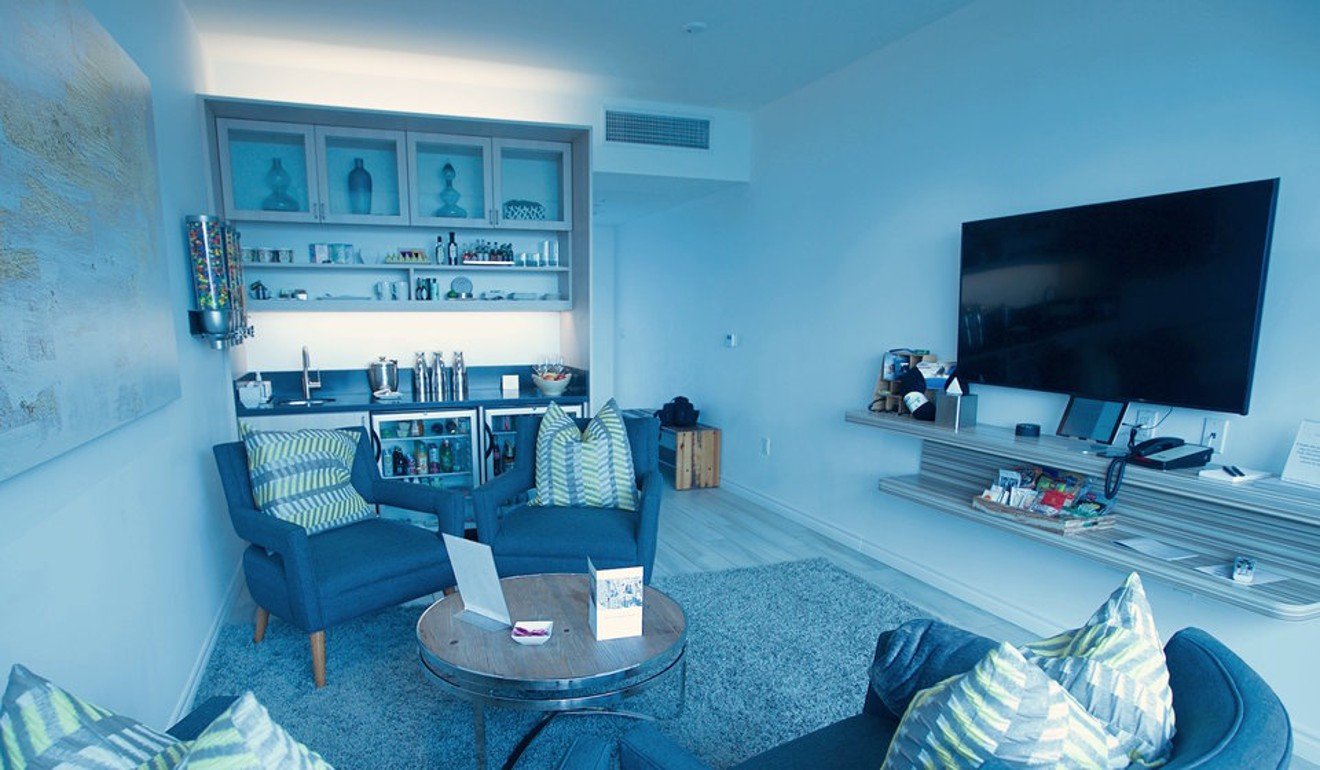 The rooms are distinct in their decor, but they all share one purpose: a space where travellers can relax in peace and quiet before their flight.
A "logistics team" of eight people were assigned to each suite, Gausman said.
From the second you step out of your car to the moment you walk onto the jet walkway to board your aircraft, a Private Suite employee is on hand.
However, the staff were not like butlers, who check up on you every few minutes, Gausam said.
Their job is to fulfil travellers' requests and keep an eye on the clock.
There is a phone in every room – a direct line between travellers and their Private Suite team.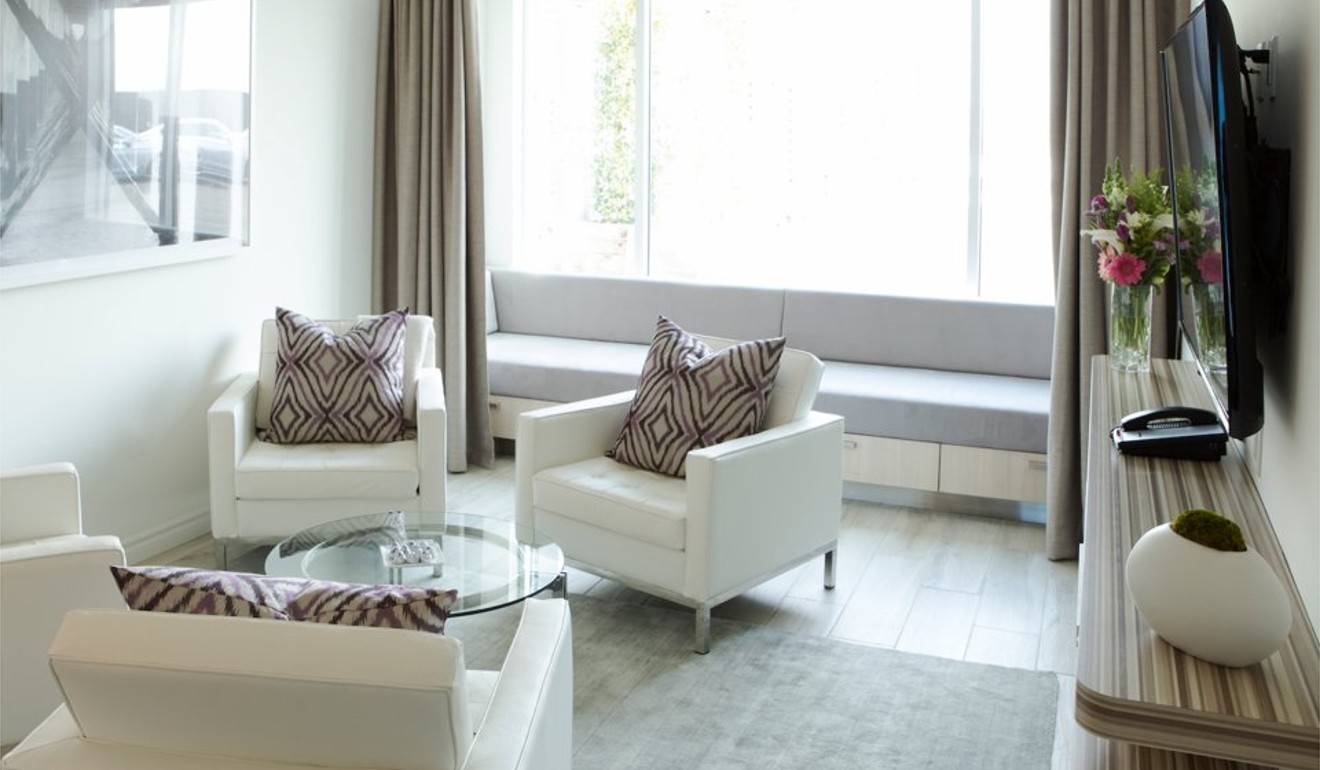 Free snacks are provided in every room and the selection can be customised.
There are also speakers, a television with streaming access, plus pillows, ear plugs, headphones and chargers for the taking, in case you forgot anything at home.
Inside Lufthansa's new concept in business class on the Boeing 777 jet
Each room has a kitchenette and a fully stocked minibar.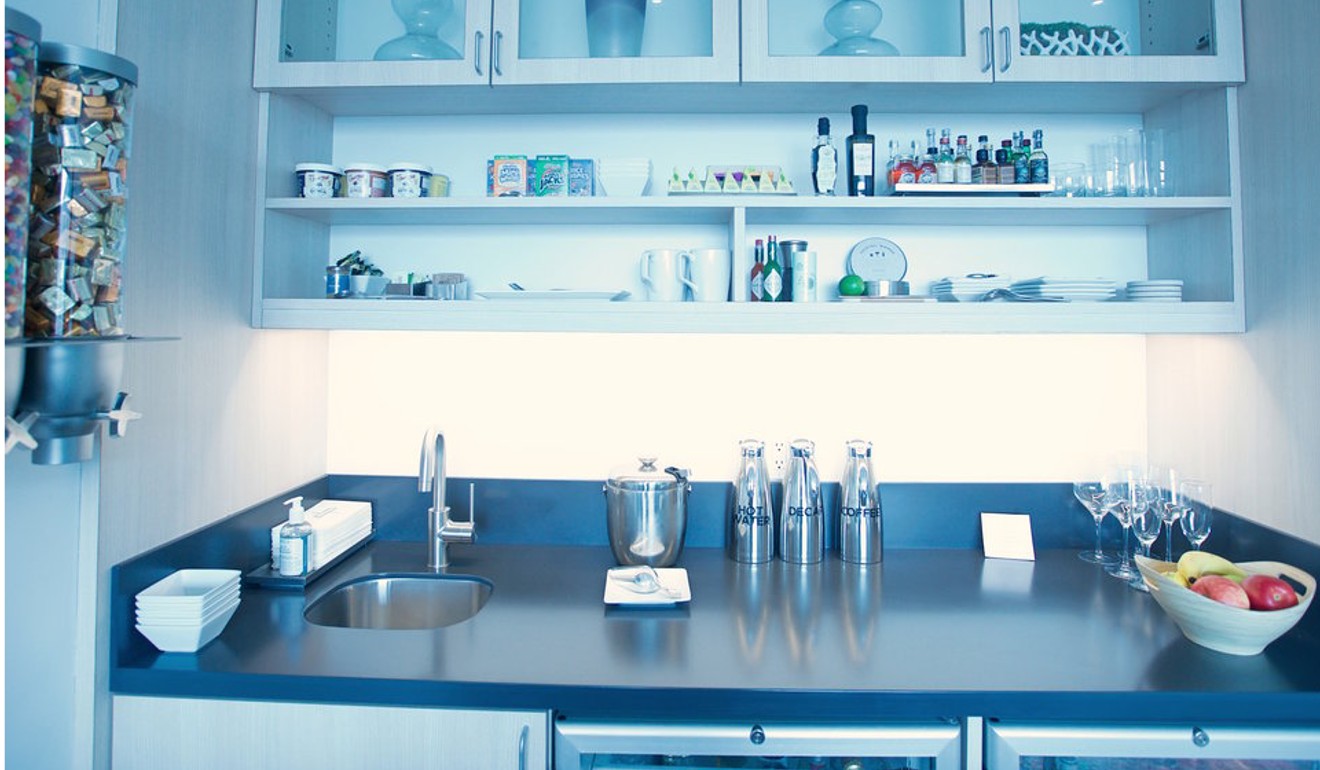 Members can pre-order fresh meals and snacks such as crisps and salsa, avocado toast, smoked salmon, gourmet salads, ramen noodles, and sandwiches, which will be waiting in their suite.
The children's menu prominently features organic and gluten-free options.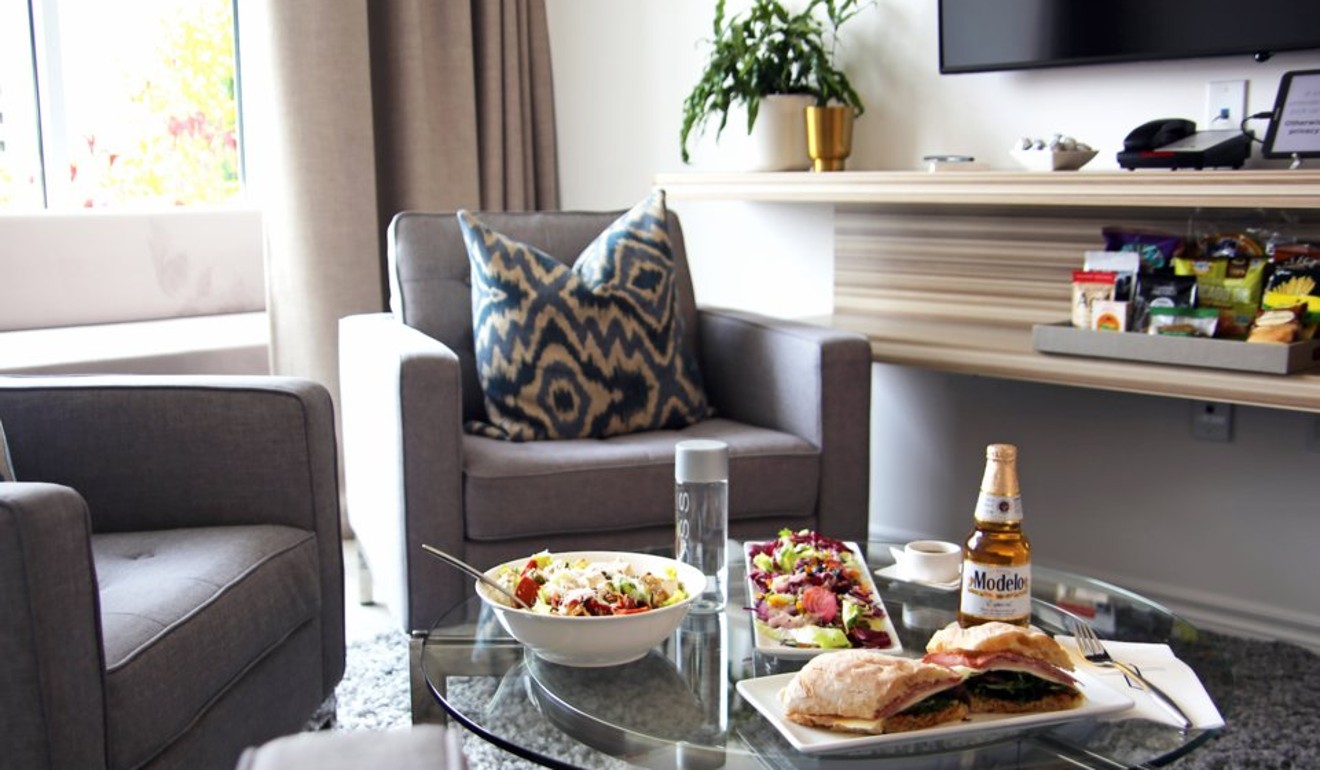 The mini fridge is stocked with bottles of white wine and Champagne, along with various non-alcoholic beverages.
Travellers can request a bottle of red wine, too.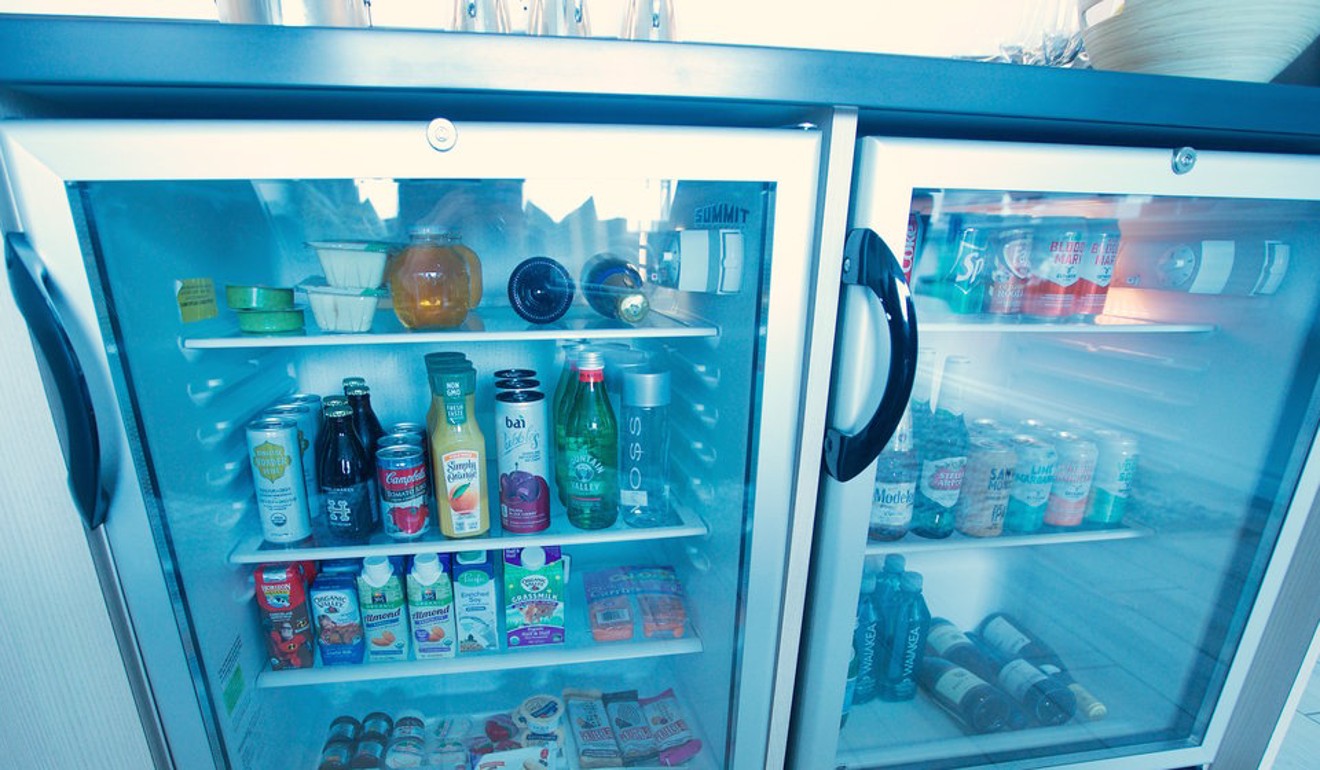 Every room is equipped with large confectionery dispensers and branded to-go bags.
Gausman said the team was always happy to customise a suite for celebrations, such as a birthday. (Think: cake and extra champagne).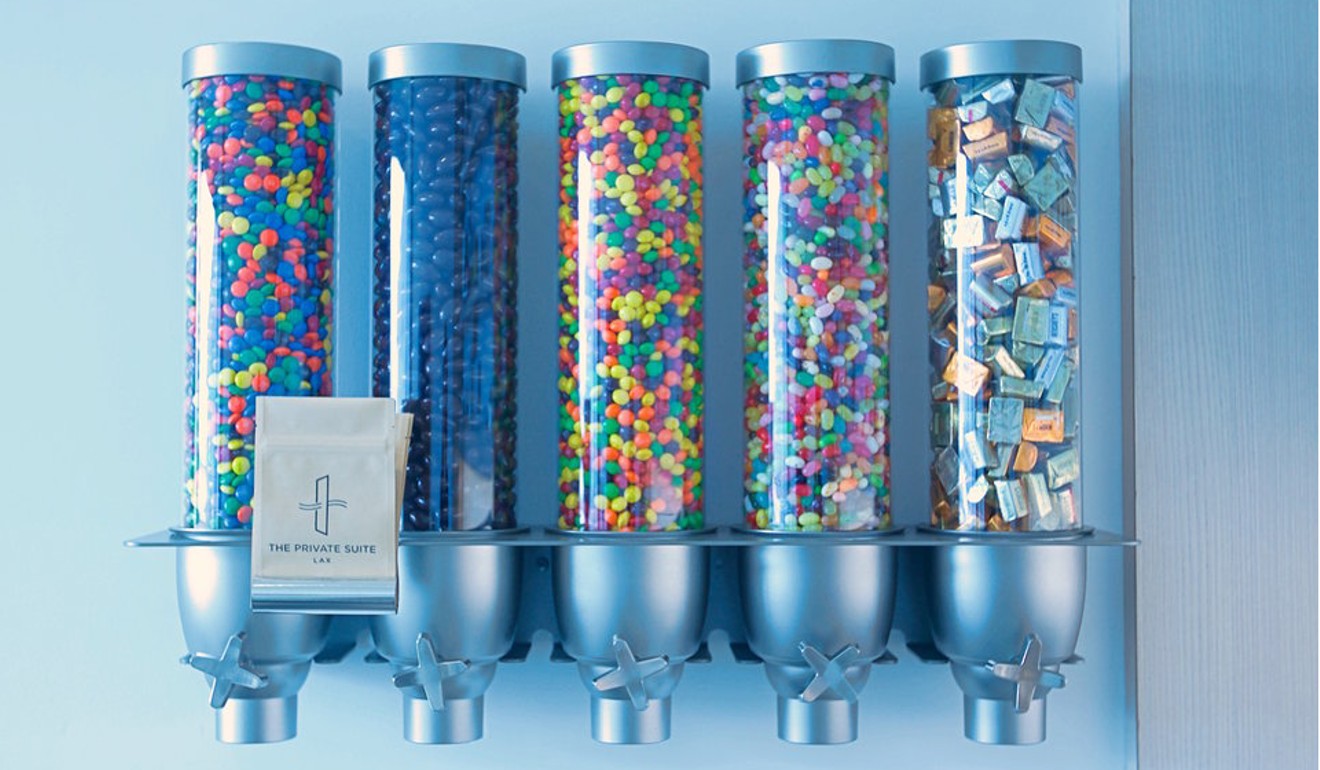 Special accommodation is be set up for parents with young children.
There is even a "toy menu" from which they can order before their arrival at no extra charge – and the toys are theirs to keep.
Qatar Airways soars to top spot for world's best business class
Gausman said they made sure the televisions were tuned to cartoon channels, too.
A conference room is available for use by business travellers.
Gausman said members have held lunch meetings there with guests who fly in and then out.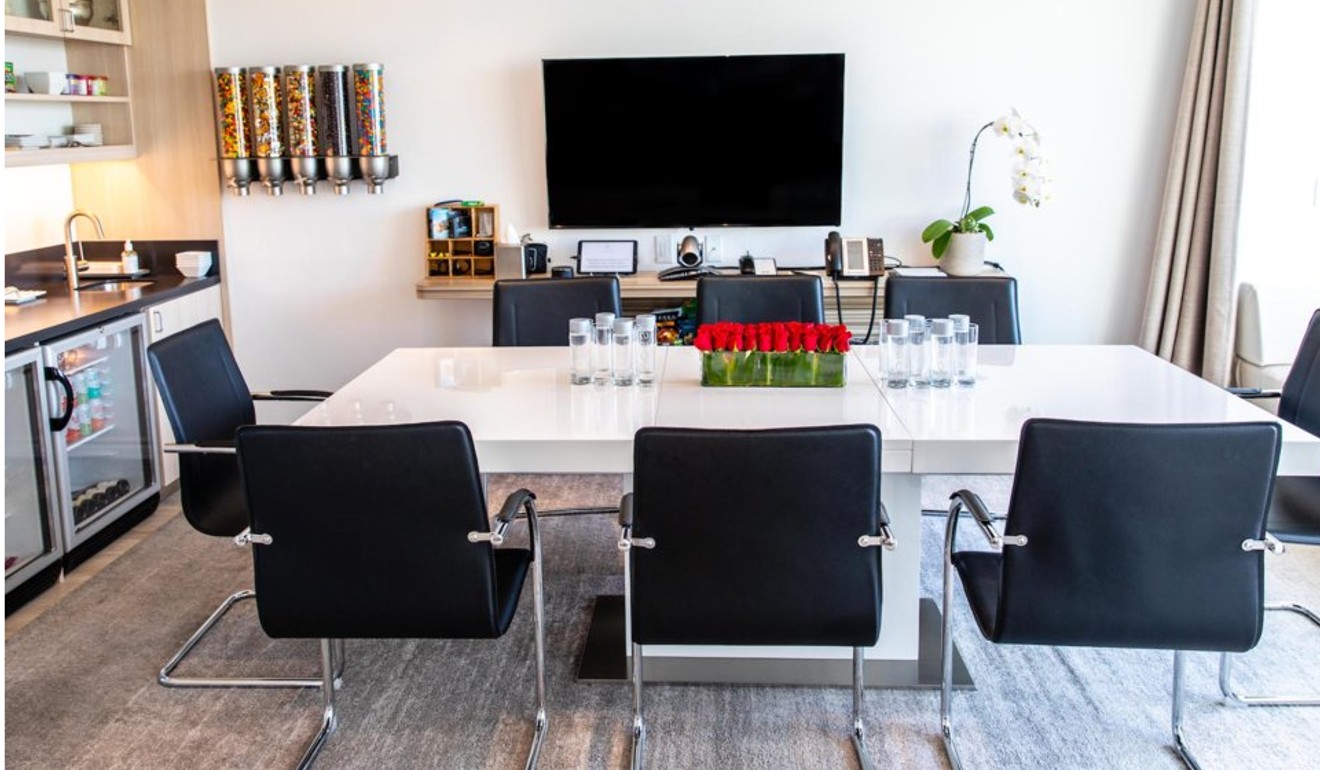 Perhaps the most luxurious part of each suite is the bathroom.
An aromatherapy candle was burning in the one I entered and the backlighting on the mirror was first class.
At the far end of the bathroom, there is a shelf full of travel-sized toiletries, from mouthwash to deodorant to stain remover and even condoms. Yes, they are all free.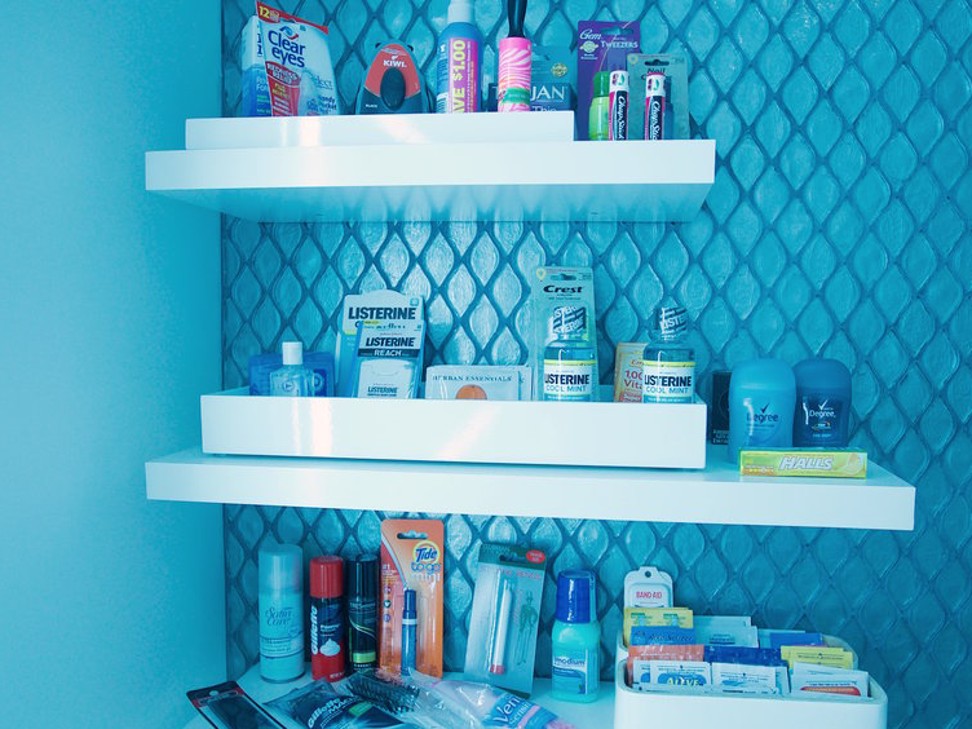 There is no shower in the suite bathrooms.
Enter: the member's shower spa. It smelled like any lavender-scented spa you might encounter at a luxury hotel, just on a smaller scale.
Cathay Pacific's Business Class to offer personalised meal options
In the spacious single-use facility, members can make use of the rain shower ...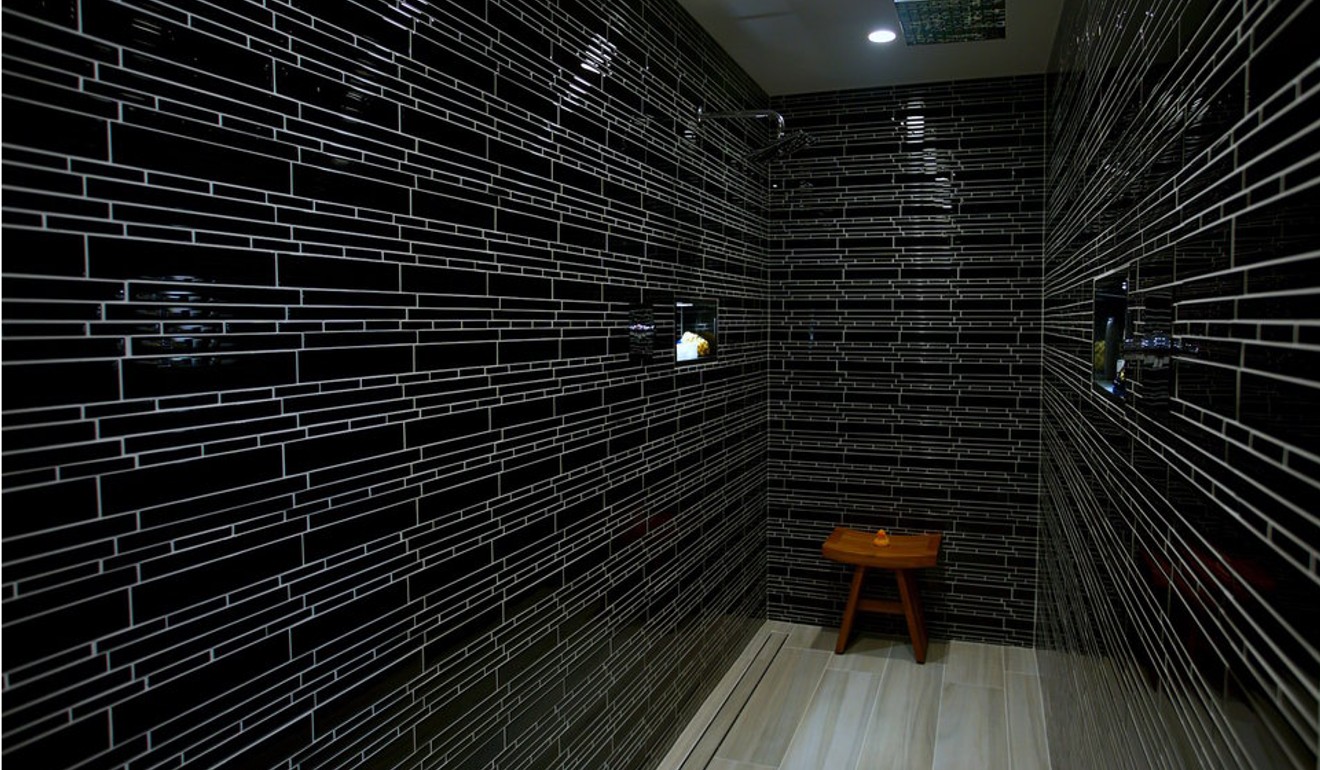 ... and get ready for their flight.
There is also mini-fridge with chilled drinks under the sink.
There is also an outdoor space just outside the suites.
One of the rooms even has its own private patio.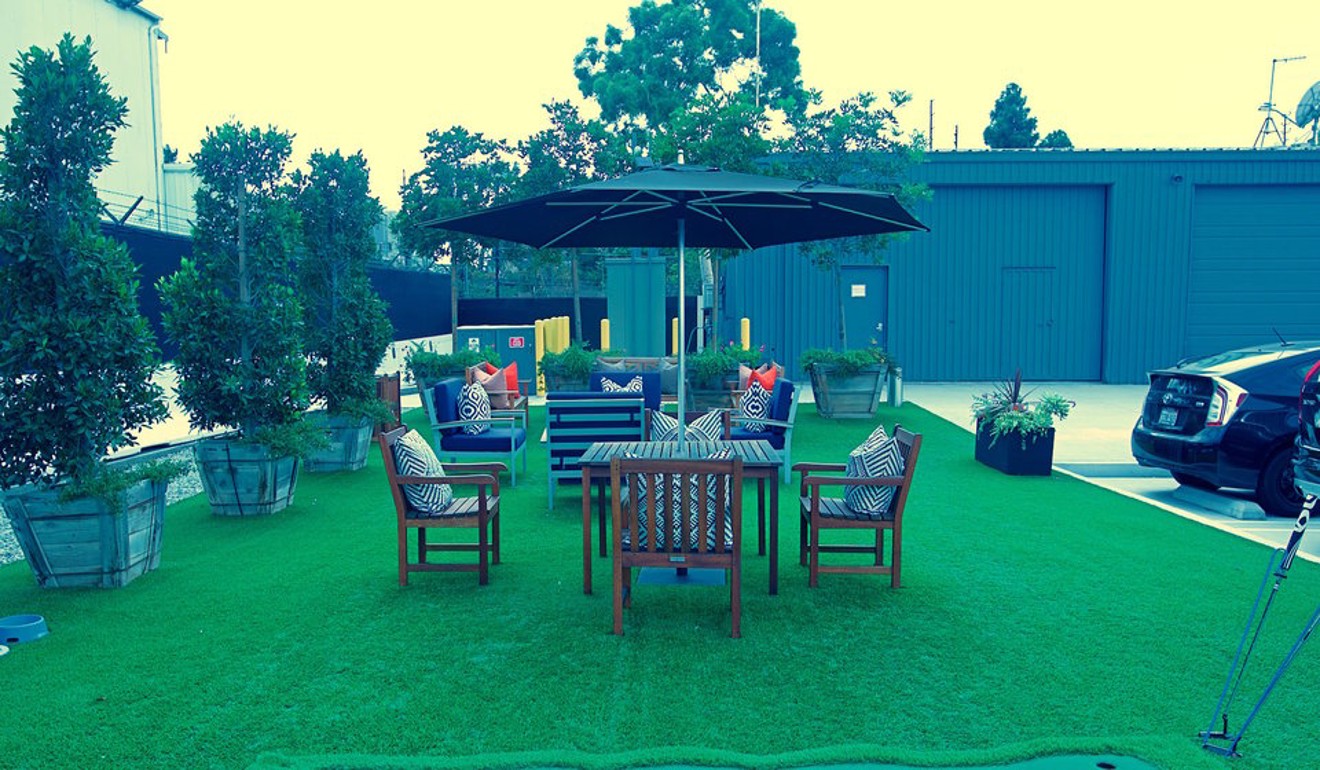 There is space for pets and children to run around and plenty of lawn games to play to pass the time.
Meanwhile, your assigned logistics team is keeping an eye on the time.
When it's time to go through security, they will come to get you.
Gausman said The Private Suite team tried to ensure there was only one group of travellers being processed by the Transportation Security Administration (TSA) – the US agency handling the security of the public in the airport – at any given time.
It was all about avoiding queues and minimising unwanted interaction, he said.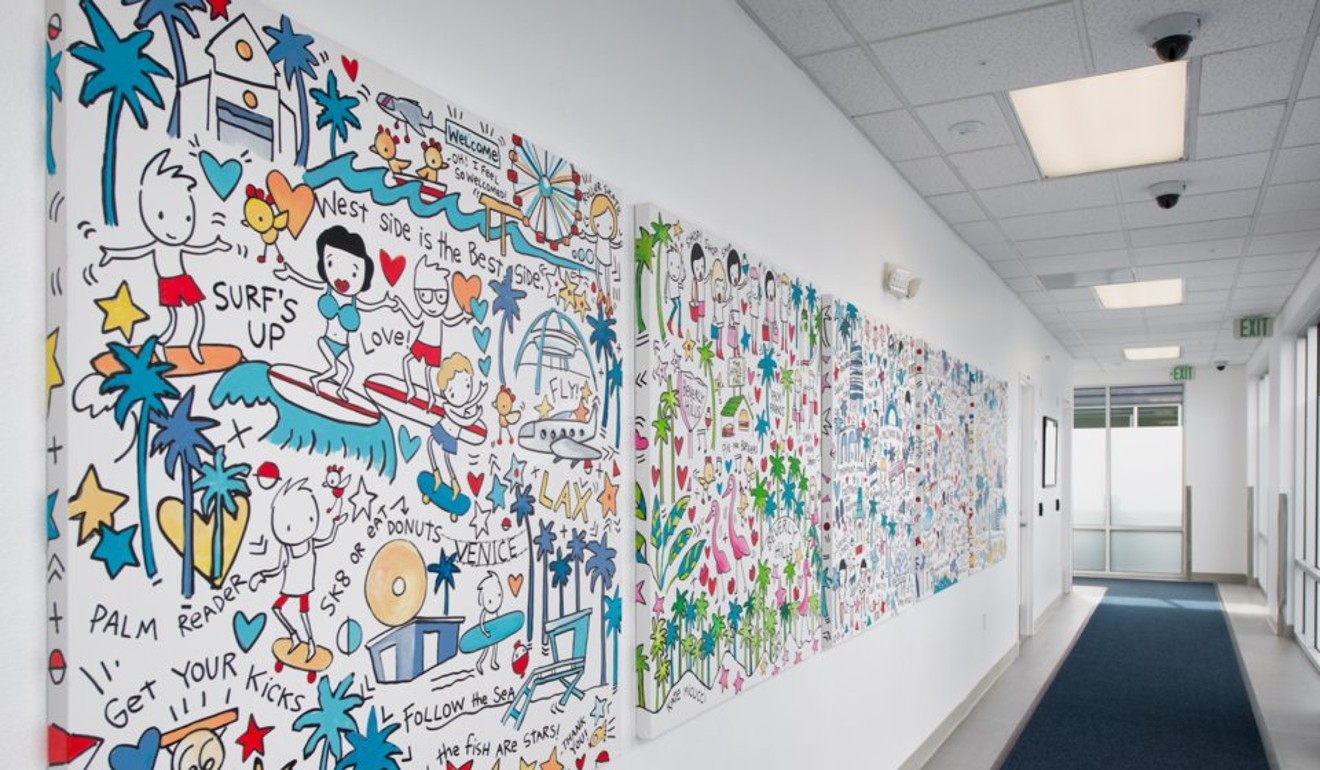 For those travelling abroad, there is a customs area next to the TSA, complete with a plush waiting lounge and currency exchange machines.
Which holiday destinations pack the most dramatic punch?
After you have passed through security, your chauffeur awaits.
The Private Suite owns a fleet of 7-Series BMWs that takes travellers to and from the main terminal.
(I didn't personally try this part of The Private Suite experience, but I am confident it is as luxurious as it sounds.)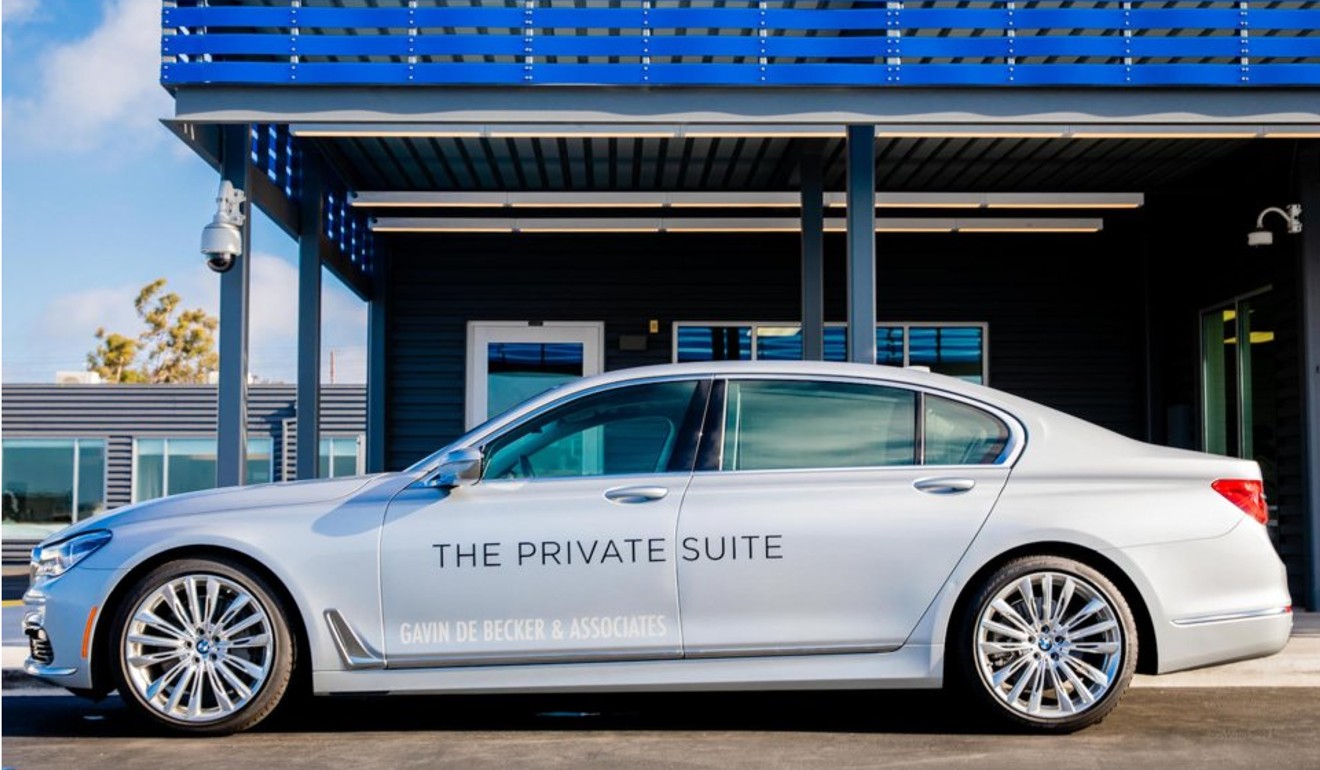 It is about a seven-minute drive across the runway.
"This is as cool as it probably gets," Gausman said.
Can United's new business class put it back in the game?
One you arrive, a Private Suite employee personally delivers your luggage to an airline employee.
You can walk up the stairs and directly to your (presumably first class) seat before other passengers begin to board.
The Private Suite may be coming to a city near you.
Gausman said the company had just been given approval for construction at New York's John F. Kennedy International airport.
It was an important service they're providing to high-net-worth travellers, he said.
"Time means money to many of our members."

Want more stories like this? Sign up here. Follow STYLE on Facebook, Instagram and Twitter
This article was originally written by Tanza Loudenback for Business Insider.