If you are seeking a cool adventure, perhaps there is nowhere better to look than beneath your very own feet. I am not talking about trying to crack through the earth's crust with a bucket and spade. Rather, encounter mystery, stupefying beauty and an adrenaline rush like no other by exploring some of our planet's most exciting caverns. Some are a unique challenge just to be able to enter or traverse; others are submerged, composed of ice or crammed with spectacular geological features.
Whether you are in it for the sheer thrill of it or for your Instagram feed, however, keep in mind that physical fitness is a big part of these cave adventures. The Plura Cave dive, for example, is where excitement, a sense of danger and an ethereal splendour collide. Situated in Rana Municipality, in northern Norway, it is the deepest cave in northern Europe. One of over 200 grottoes in the same system, it only became conceivable to dive in this particular one when Lake Kallvatnet was damned in the mid-1960s.
With tents at US$5,000 a night, 'glamping' gets a makeover
The first section of this about 30-metre-deep limestone and sandstone layered hollow is manageable by all levels of divers. But the second part, which sinks down to over 90 metres, is only for the highly-skilled – a pair of Finns lost their lives here in 2014 – so being physically fit and technically skilled are essential. The scenery is similarly imposing – expect slender craggy passages and massive boulders and be aware that you are not alone – creepy invertebrates such as enormous mites and spiders also populate this typically two-to-six-degrees Celsius aquatic milieu.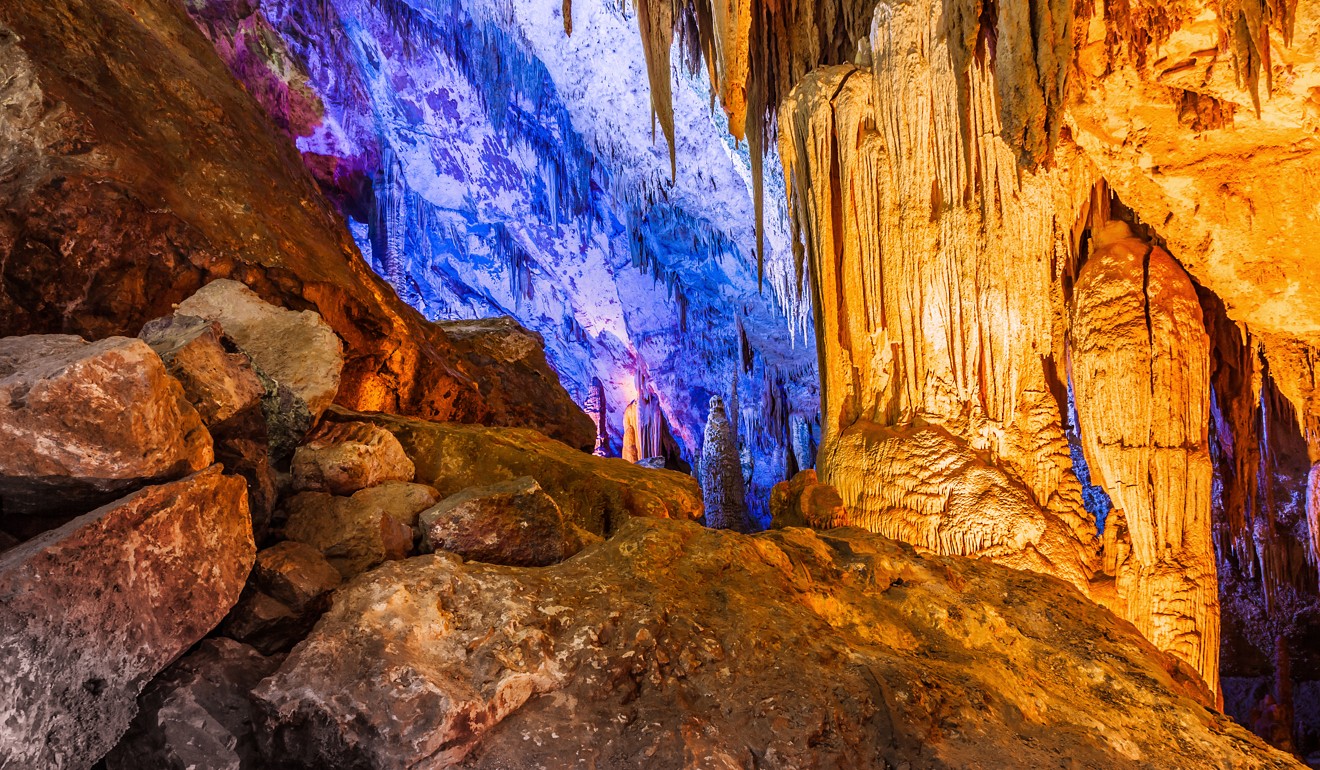 Those who are prepared to take on these gruelling experiences, however, are rewarded with both an adrenaline surge and a view like nothing seen before.
The Waitomo Caves, for example, wouldn't be out of place in an Indiana Jones movie. Located in the King Country region of New Zealand's North Island, amid verdant scenery, the hollows were formed out of Oligocene limestone more than 30 million years ago. It is possible to do a nerve-jangling 20-minute, 100-metre abseil into the heart of this immense sinkhole (alternatively, you can view it without rappelling).
Once you hit terra firma, one gets plenty of time to explore (the whole excursion takes roughly four hours). Expect the ceaseless whoosh of the Mangapu River, and be entranced by the speleothems and the spectacular sight of the flickering bioluminescence of thousands of glow-worms, which light up the cave like stars in a sky.
Trying to avoid expensive dinners while travelling?
The Eisriesenwelt (German for "World of the Ice Giants") ice cave is similarly picturesque. The largest of its kind in the world, it offers a totally different underground experience. Within its interiors, the frozen structures are so mesmerising, it is easy to believe one has strolled onto a Walt Disney film set. Situated in the karstified Tennen mountains (around 40km south of Salzburg), this place was discovered by the natural scientist Anton von Posselt- Czorich in 1879. Nowadays, visitors are able to catch a cable car up to this hollow and get a 75-minute guided tour of its monumental innards, using an old-fashioned lantern (the season runs from May to October).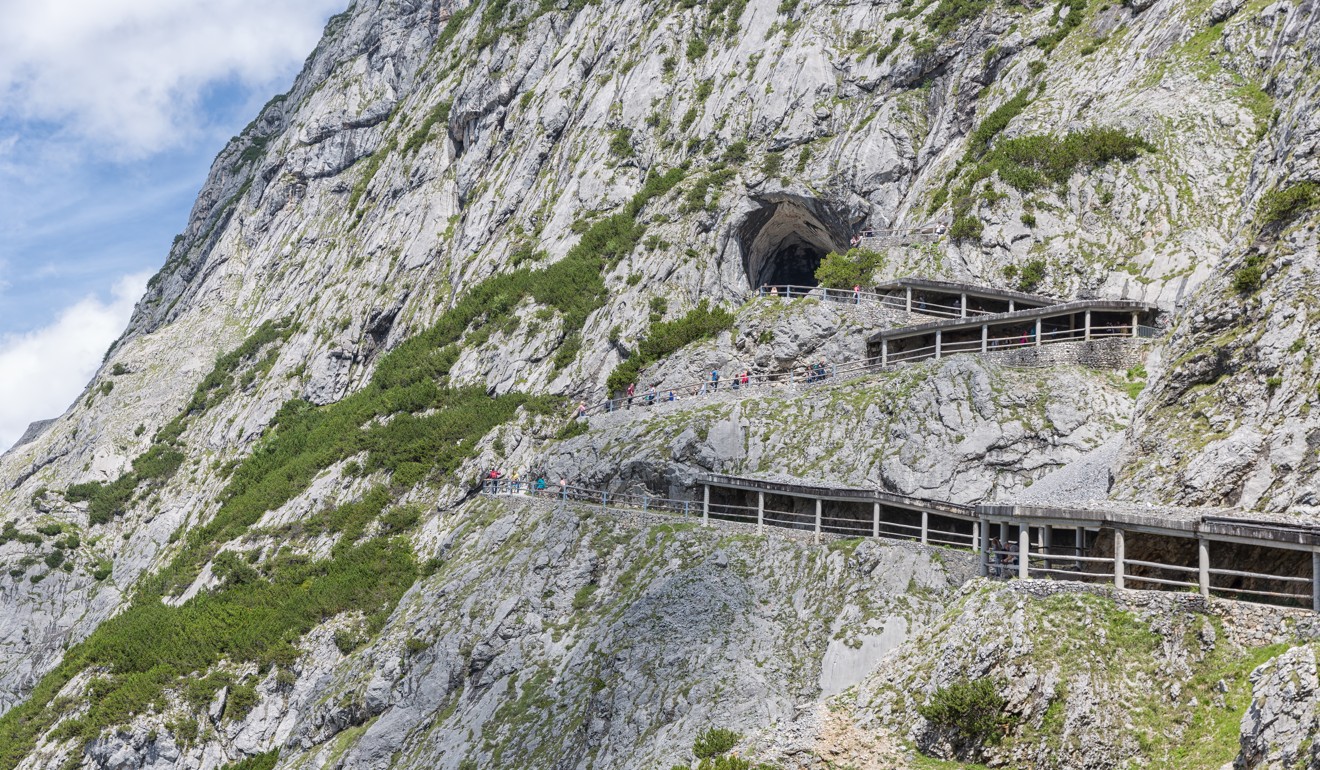 Again, basic fitness is a necessity, as one has to traverse 134 metres at altitude, but such exertions are well worth it as groups saunter through their shadows coalesce on the blue-green gleam of formations such as Hymir's Castle or the glorious aggregation of stalactites that amount to Frigga's Veil.
You will be crawling, climbing and sliding about in temperatures that don't get much above 11 degrees Celsius. But don't worry, it's going to be a lot of fun
For my part, I decided to tackle the sprawling cave system under Budapest. The Hungarian capital is highly regarded for its sublime 19th-century architecture, eclectic bistros and bars, and uber-relaxing mineral baths. Less recognised is the fact that the thermal waters that brought about the latter, are similarly responsible for the Pálvölgyi-Mátyáshegyi cave system. It is a 29-kilometre nexus of over 200 limestone hollows underneath the city (three are open to the public).
While not as life-threatening an experience as the Plura Cave dive, it was nonetheless challenging. Our tour guide Laszlo warns us: "You will be crawling, climbing and sliding about in temperatures that don't get much above 11 degrees Celsius. But don't worry, it's going to be a lot of fun."
What's in the new Rimowa x Aesop travel kit?
After meeting up with Laszlo in the centre of town's Kolosy Square, we take a 50-minute bus ride to get to the grotto labyrinth, which is in the Duna-Ipoly National Park. Just across the road, a 1.5-metre-high iron door spattered in graffiti is our gateway to the bowels of the earth. Instantly, there is a relatively tough 30-step metal stairway to navigate.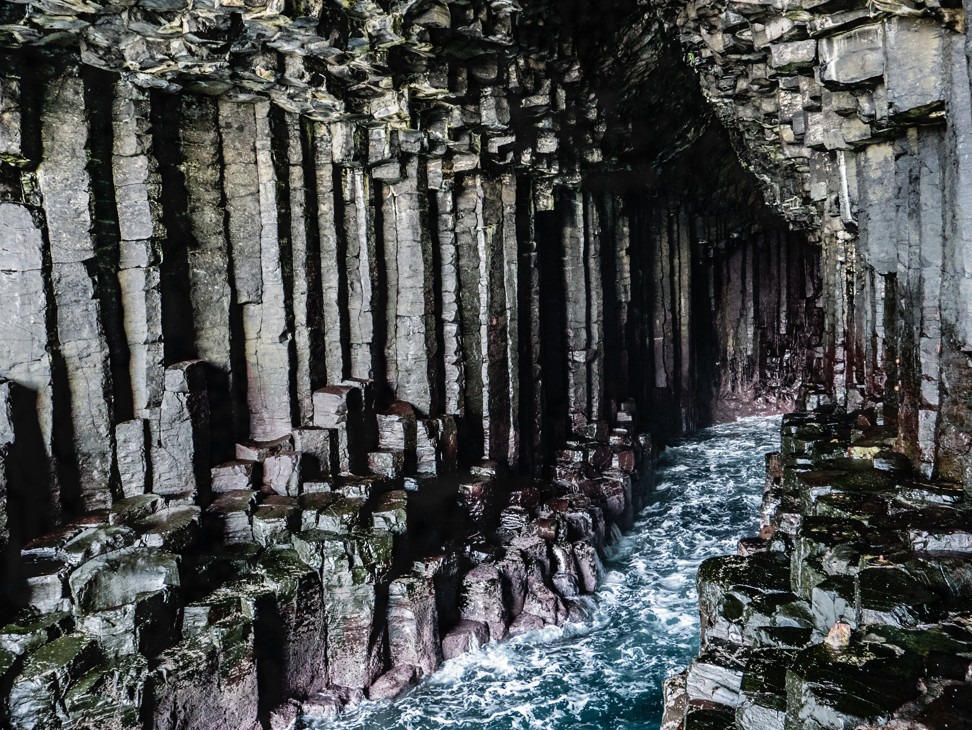 Consequently, even though no prior experience is required for this outing, it is not for those who are not in reasonable physical shape – the age limit is 10 to 55, with those under 14 years old needing parental approval.
There's no doubt it takes a bit of time to acclimatise to the damp gloom – my lungs feel so heavy they could be packed full of molasses-soaked cotton wool. Onwards, we continue into a warren of passages until one transforms into a narrow gap it doesn't even look as if a fox could negotiate, and Laszlo calls out, "Now you are all going to have to make out like Clark Kent's alter ego."
He was right. To progress I have to extend my right arm à la Superman in flight and drag myself through with my left hand. Definitely not for the claustrophobic, especially when we arrive in certain chambers that have been ascribed nicknames: the "theatre", so-called because of the marvellous acoustics; and the "birth canal", whose moniker derives from the fact individuals climbing it are said to utter an equivalent sound to a female delivering a baby.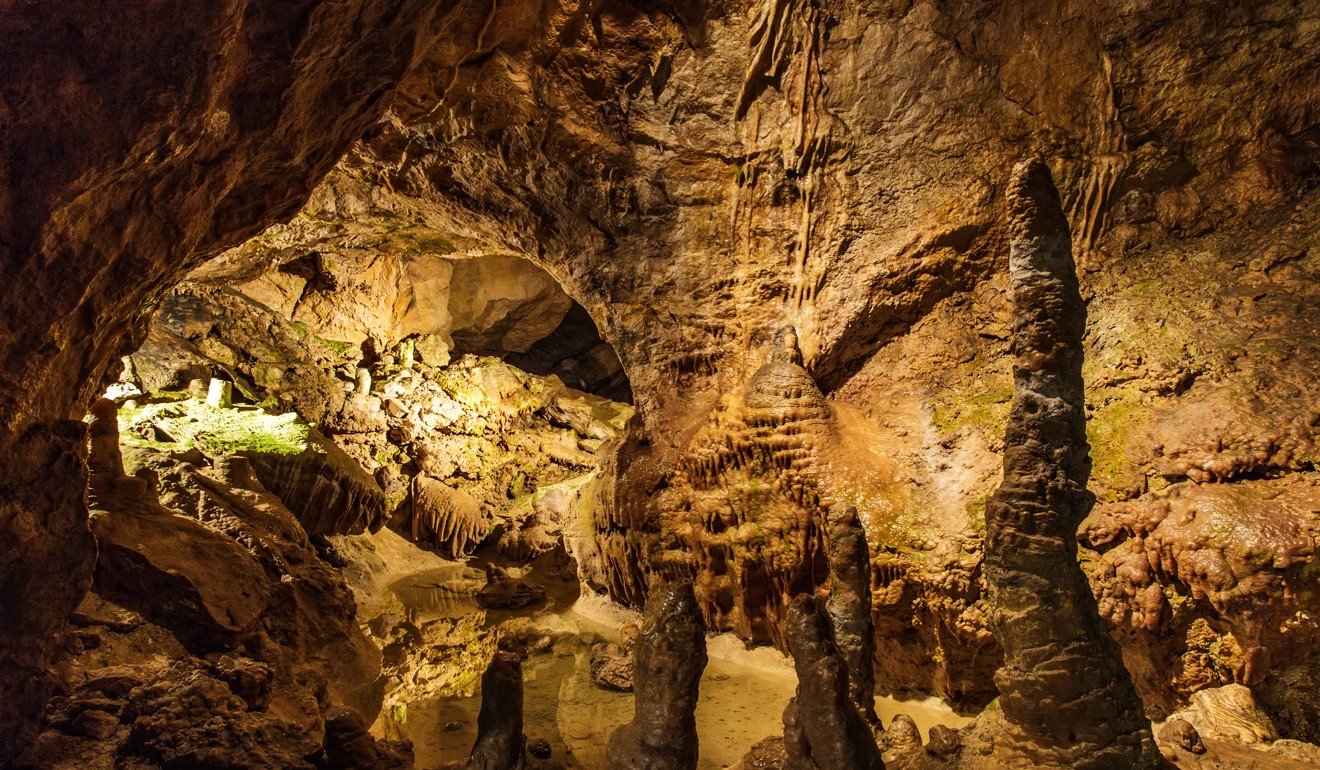 Perhaps unsurprisingly, the group I am part of is composed of 80 per cent millennials, primarily from the Antipodes, Europe and the US. However, according to Peter Voros, the owner of the company that organises these trips (Caving under Budapest), they have been welcoming growing numbers of Asians, including Chinese, in recent years.
8 top travel destinations for Chinese tourists during Golden Week
The influx of Chinese tourists is encouraging, perhaps more so given that the mainland is also known for having an array of remarkable caves – including Benxi Water, Reed Flute, Zhijin, and Mogao (with its hundreds of Buddhist temples). One that is truly unmissable is the dolomite karst attraction Furong.
Positioned on the banks of the eponymous river in the Wulong District, this landmark was rediscovered by local farmers in 1993 and opened to the public shortly after. It is hardly surprising that such a gargantuan labyrinthine of grottoes – in all, extending more than 2,846 metres – is a Unesco World Heritage site.
Sightseers access a two-kilometre-long raised pathway where they can enjoy a dreamscape of speleothems lit-up in the most striking hues; with a standout being calcite flowers that are so impressive, they could be a Van Gogh still-life. While the vibrant lights might conceivably remind one of modern structures and venues, the Furong cave in fact dates back to the Cambrian period – it is more than half a billion years old.
As much as today's bucket list experiences have been diminished to social media bragging rights, the geological and historical aspects of these cave experiences are undeniable nonetheless.
The Pálvölgyi-Mátyáshegyi complex, for example, is said to have been detected in 1904 when the earth collapsed below a sheep grazing on top of a stretch being excavated.Yet this humongous cave system is at least half a million years older
than that.
8 top travel destinations for Chinese tourists during Golden Week
During the 2.5- to 3.5-hour adventure, in which we travel one kilometre reaching a depth of nearly 50 metres, the distinctive karst limestone panorama throws up stalactites and stalagmites almost as thick as redwoods; tunnels as atmospheric as the corridors on the derelict extraterrestrial ship in Alien (1979); and intriguing fossils such as the geometric amalgam of pastel-coloured spots and curves that once existed as sea urchins.
As what was a thrilling jaunt ends, I realise it will probably be at least another half a million years before it reveals any more of its secrets.
Want more stories like this? Sign up here. Follow STYLE on Facebook, Instagram and Twitter