Swaying palm trees, opal blue water and white sandy beaches, there is no denying that Fiji paints an idyllic image of paradise.
Here's a quick guide to a few things to know before you head off for the archipelago in the South Pacific.
It's closer than you think
Direct flights to Fiji depart three times a week from Singapore, landing at the Nadi International Airport in less than 10 hours.
From there, all you need to do is a hop on a speedboat bound for the Mamanuca Islands, the go-to spot for exploring the sun-drenched archipelago.
How smartphone apps are connecting China's millennial luxury travellers
"Bula!" is the only Fijian word you will need
English is Fiji's official language, but bula! (pronounced boola) is a word you will hear and say everywhere… and we mean everywhere. Much like the Hawaiian "aloha", the ubiquitous word is not just a friendly greeting – it literally means health and happiness, and can be used in almost any context.
The resorts are spectacular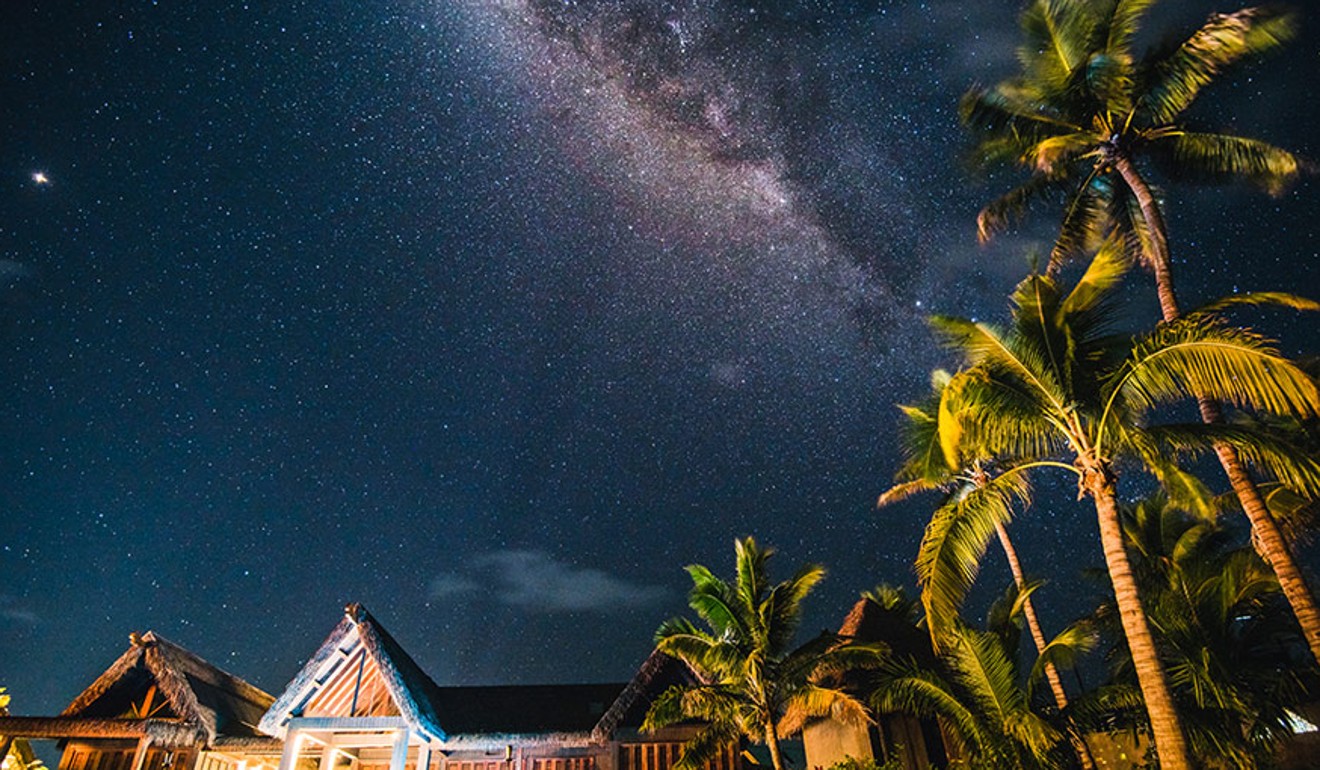 Live out your Robinson Crusoe fantasy in barefoot luxury because Fiji is home to some of the world's most celebrated resorts.
Want for nothing at the newly opened Six Senses Fiji, which recently made TIME magazine's list of the world's greatest places.
The food is criminally underrated
While fresh seafood and tropical fruit is to be expected, it may come as a surprise that Fiji is a foodie's paradise. Traditional dishes are a tantalising blend of Indian, British, and Chinese influences, all made with locally sourced ingredients – think coconut milk, taro, and fresh-caught mahi mahi.
Many resorts are under the care of internationally renowned chefs, but our favourite culinary splurge is Gaiatree Sanctuary, a farm-to-table, three-course adventure, set in an organic spice plantation.
Do not go home without enjoying at least one meal prepared in the lovo – a Fijian take on the backyard barbecue.
How travelling as an Instagram couple has its challenges
Kava will keep you calm
You cannot go to Fiji without taking part in many a kava ceremony, in which you are invited to share an earthy, slightly bitter drink made from powdered kava root.
It is no Dom Pérignon, but it does give you a very mild euphoric buzz.
If you visit a local village, score points with the chief by giving him a kava root as a gift!
You won't need a watch
The moment you set foot on the island, you are on Fiji time, a term that embodies the islands' slower pace of life.
Although you may find it frustrating at first, you will learn to love the lack of urgency – as the Fijians say, "no hurry, no worries."
The ocean is your playground
With crystal-clear water and world-class reefs, Fiji attracts scuba divers and snorkelers from all over the world.
Explore vibrant coral gardens that are home to sea turtles, manta rays, and tropical fish, as well as the occasional harmless reef shark.
If you prefer to stay above the surface, there's also kayaking, paddle boarding, parasailing, and surfing – including the Kelly Slater-approved Cloudbreak on Tavarua.
Fly green: eco-friendly tips from zero-waste travel experts
But it's not all water activities
While a something to swim in should be the first thing you pack, there are also endless things to do that do not require getting wet.
Party it up at Waitui Beach Club, go for a scenic jungle hike, or set sail to the wind.
Adrenaline junkies can get their fix by skydiving with Free Fall Fiji, which promises exhilarating views from 13,000 feet.
Want more stories like this? Sign up here. Follow STYLE on Facebook, Instagram and Twitter

This article originally appeared on Wanderluxe by the Luxe Nomad .