Christmas is coming ... which means, among other things, Christmas markets.
These Christmas markets are famous for a reason, and they have got us booking flights for the holiday season.
They are the perfect places for buying handicrafts, pretty glass baubles for your tree at home, colourful fabrics, traditional toys, gorgeous pottery for all-year-round use – and lots of local food and drinks.
And bring your cameras, too, because there are Christmas lights.
'Tis the season, people.
Here are some of our favourites in Europe, in no particular order.
1. Zagreb, Croatia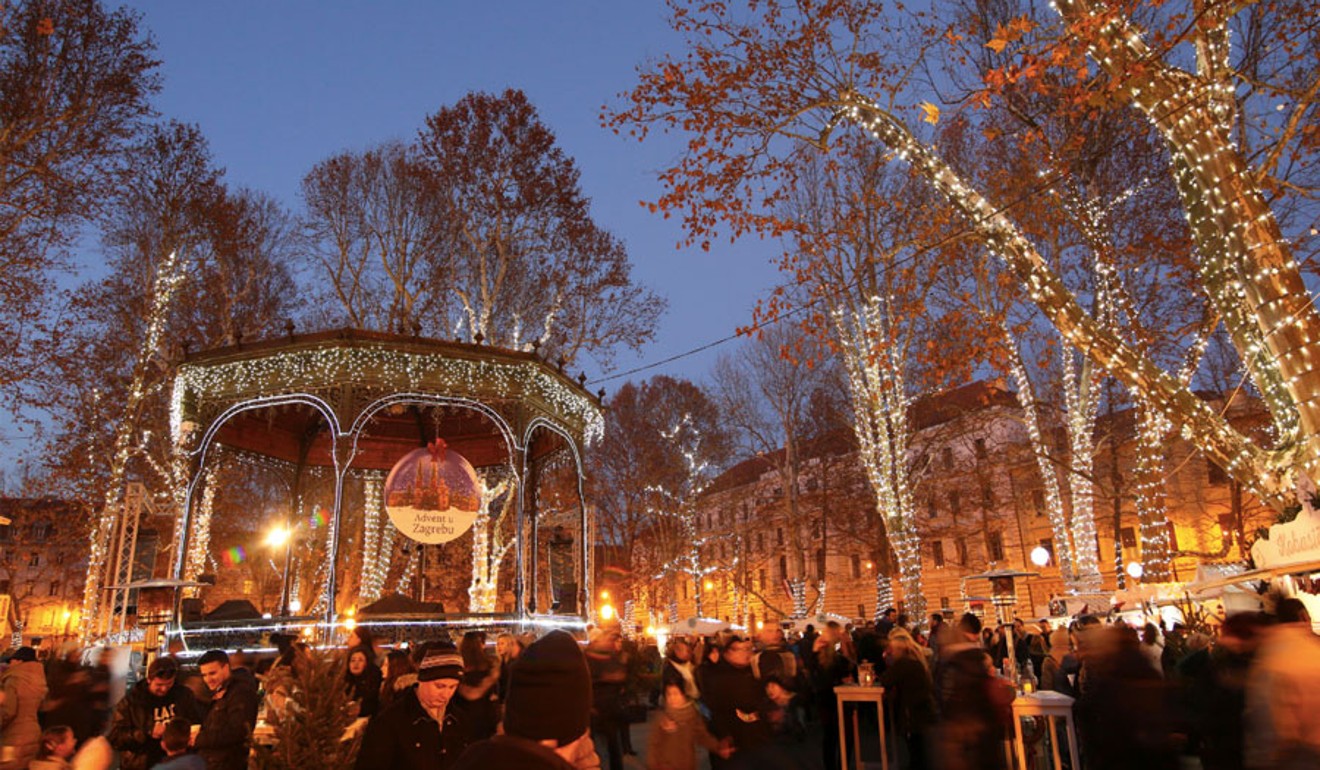 The travel website European Best Destinations named the Zagreb Christmas Market as the Best Christmas Market for the third year running, as voted by the public.
There's plenty to buy, eat and drink, but you also shouldn't miss the ice-skating on King Tomislav Square and the highly anticipated Christmas Tale performance at the Central City Square.
When: December 1 – January 6
STYLE Edit: Bottega Veneta's Christmas collection appeals to the sophisticated child in all of us
2. Manchester, United Kingdom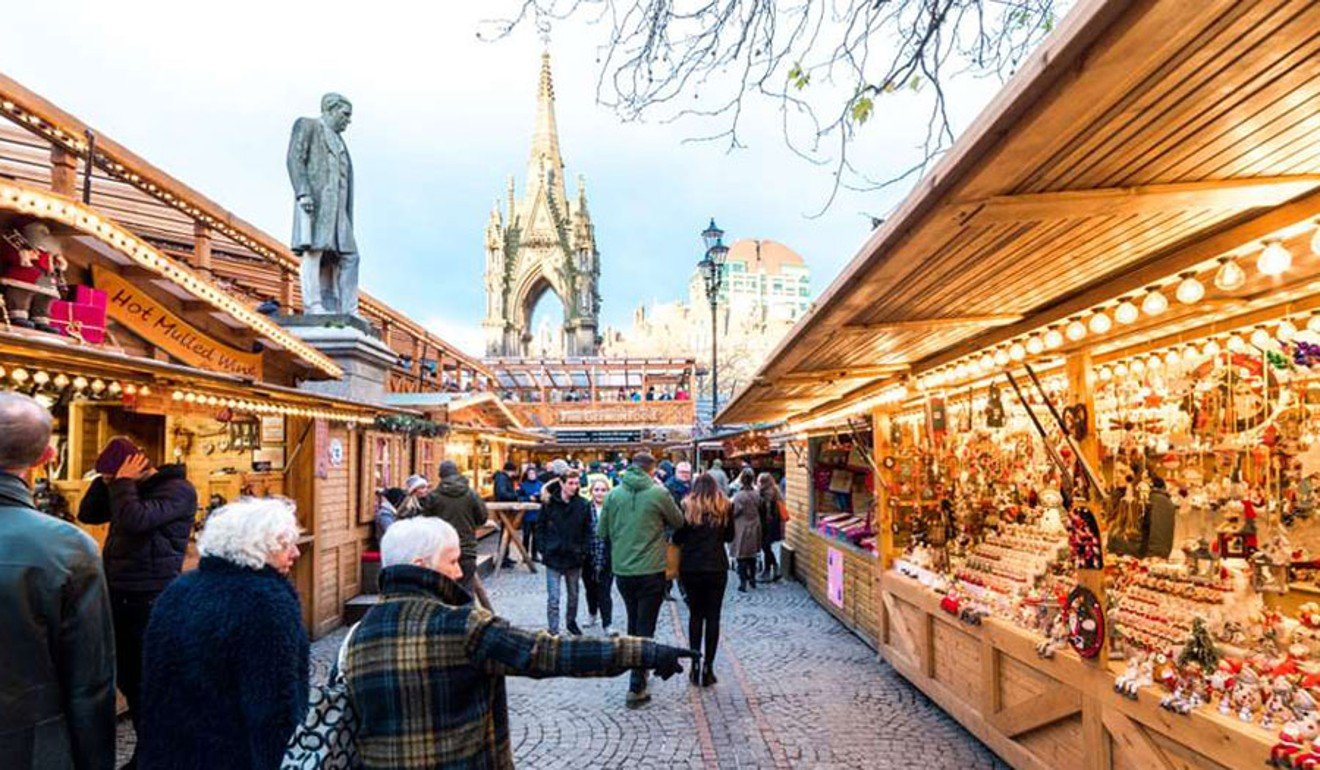 Feast on French fries and sip on mulled gin as you explore Manchester's many Christmas markets, which are located all over the city centre.
We recommend visiting them all according to the trail map, like your very own Christmas tour.
When: Now – December 22, 10am until late (various closing times)
3. Birmingham, United Kingdom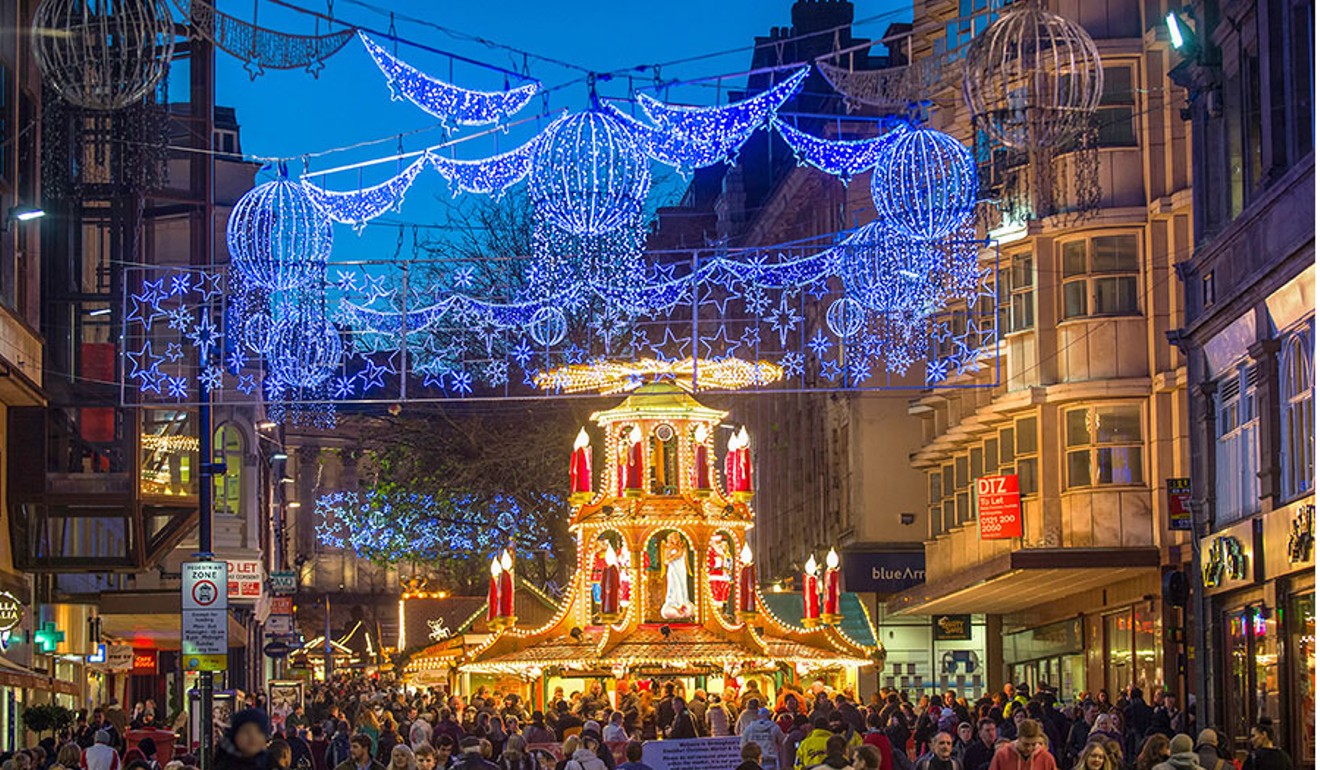 The Frankfurt Christmas Market in Victoria Square is known as the largest authentic German Christmas market outside Germany and Austria.
While you shop and eat, you can also enjoy live music performances that will be held in the square. While you're there, also make it a point to visit the brand new Christmas market near Birmingham Cathedral.
When: Now – December 23, 10am to 9pm
Rue Madame founder Ariane Zagury gives Christmas a personal touch
4. Nuremberg, Germany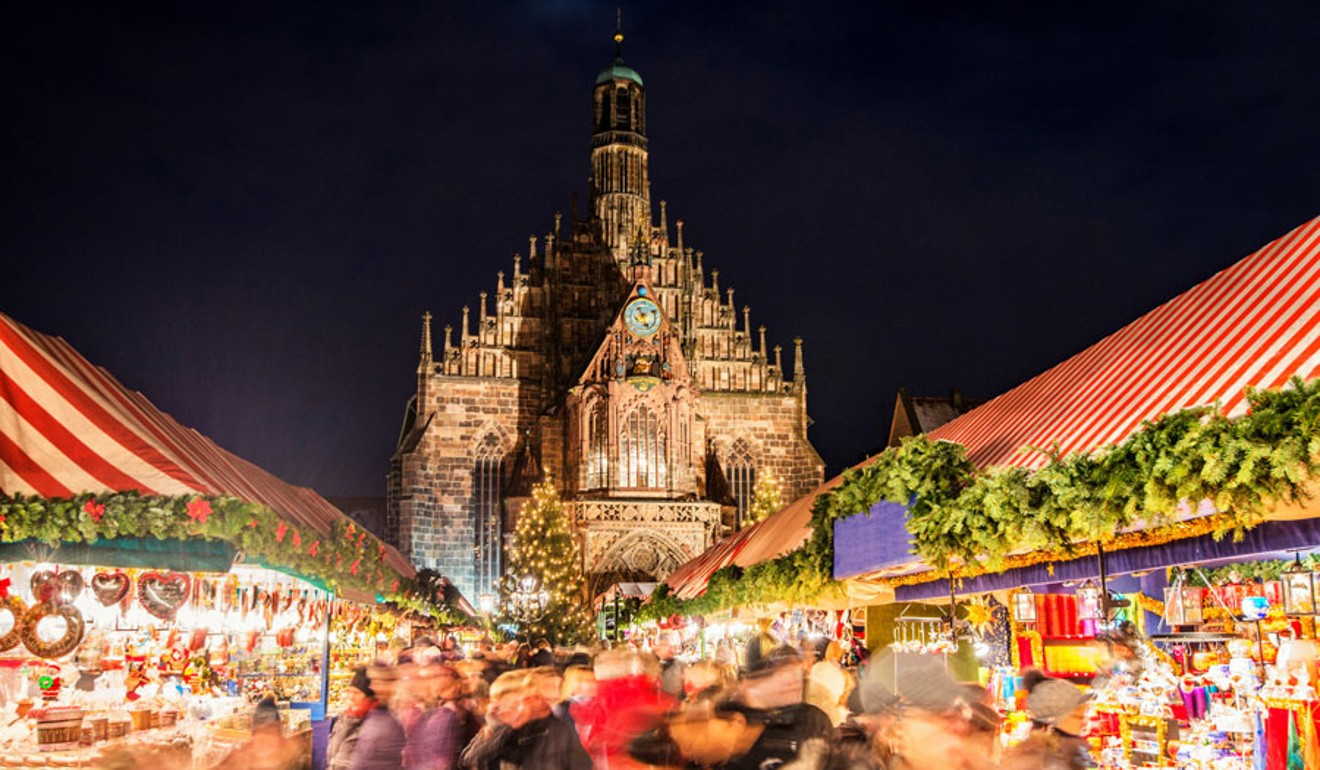 The Christkindlesmarkt on Hauptmarkt Square, the largest Christmas market in Germany, is probably one of the most famous in the world.
More than 180 stalls selling food and traditional handicrafts will line the streets while brass ensembles and children's choirs entertain the crowd.
The market starts on November 30 with an opening ceremony at 5.30pm.
If you have little ones with you, they will beg you to let them have a ride on the merry-go-round or mini steam train.
When: November 30 – December 24, 10am to 9pm (but ends at 2pm on December 24)
5. Cologne, Germany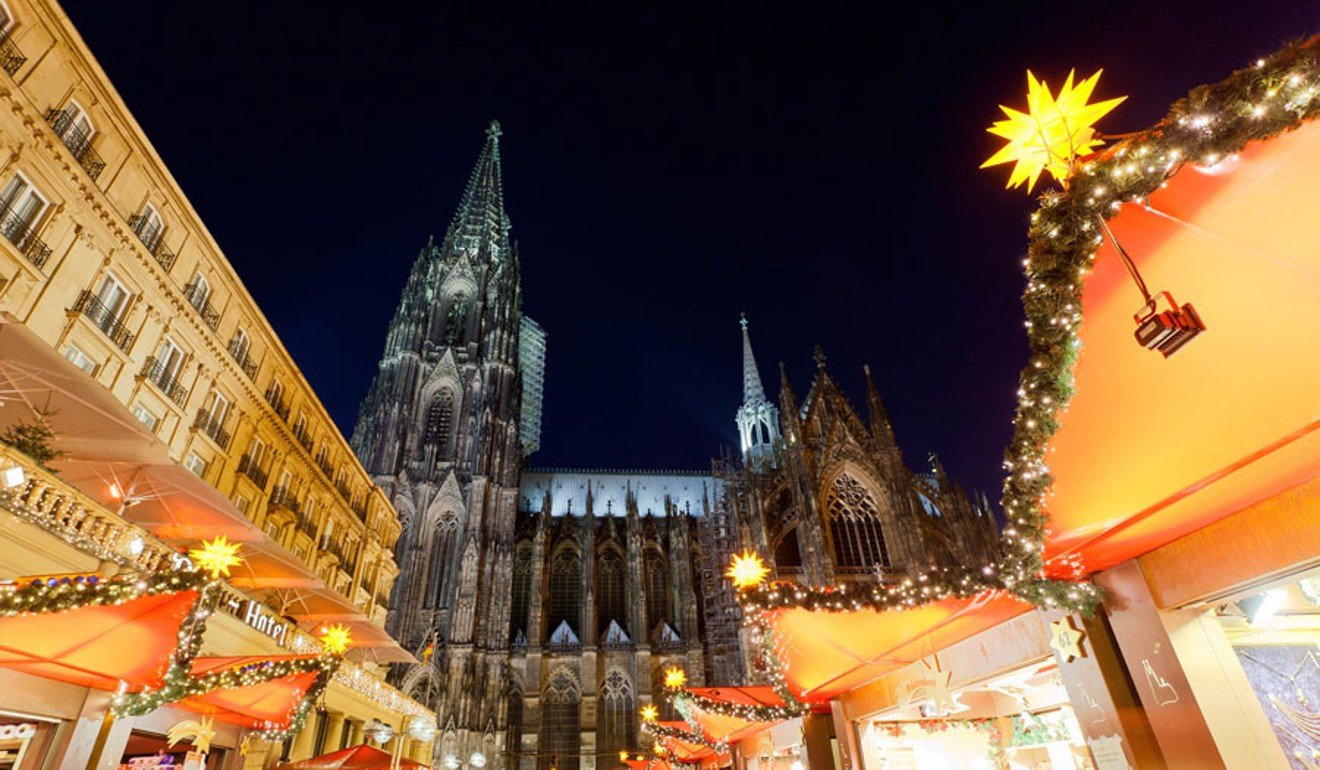 The market in front of Cologne Cathedral boasts more than 160 stalls and what is claimed to be largest public Christmas tree in West Germany.
It's also a short drive away from Cologne's oldest Christmas market: Angel's Christmas Market in Neumarkt.
The rows of stalls are decorated with lights, angels and stars hanging from above, so it looks like a magical village.
By the way, Santa Claus makes a weekly grand entrance on horseback!
When: November 26 – December 23, 11am to 9pm
6. Brussels, Belgium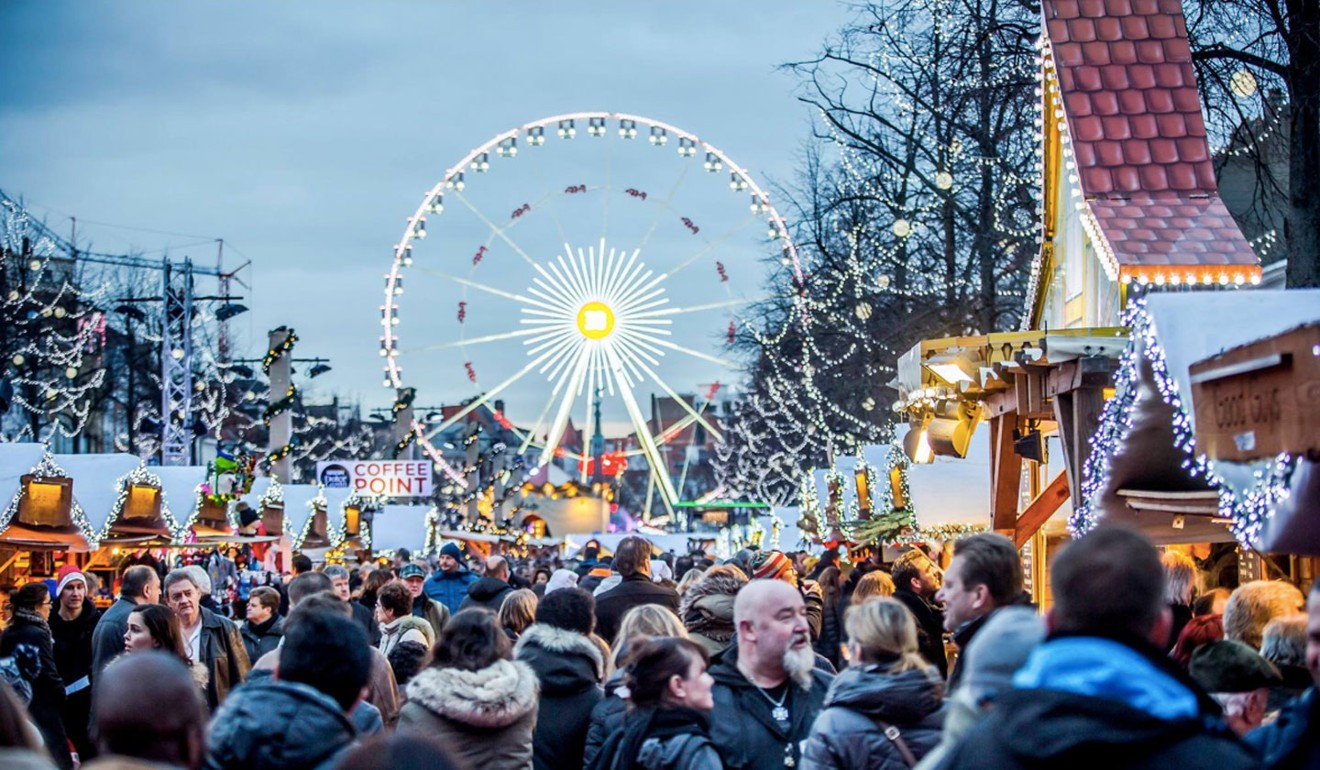 A Ferris wheel is at the centre of Brussels' Winter Wonders fair, which is worth visiting for many hours. There are more than 200 stalls offering you a million different reasons to stick around to peruse festive goods in your warmest winter clothing.
Complete the experience with a mug of mulled wine and maybe a stop after sunset at the Grand-Place – the city's grand central square that is a Unesco World Heritage Site – to watch the sound and lights show.
When: November 30 – January 6
7. Tallinn, Estonia
Where else can you see 40,000 Christmas lights in one place? Tallinn's medieval Town Hall Square will be extravagantly decorated by a huge tree, reindeer, and enough lights to make sure Santa doesn't miss his stop!
When: November 24 – January 6, 10am to 7pm
Christmas is a time to reflect and renew, says Ookonn CEO Anson Shum
8. Colmar, France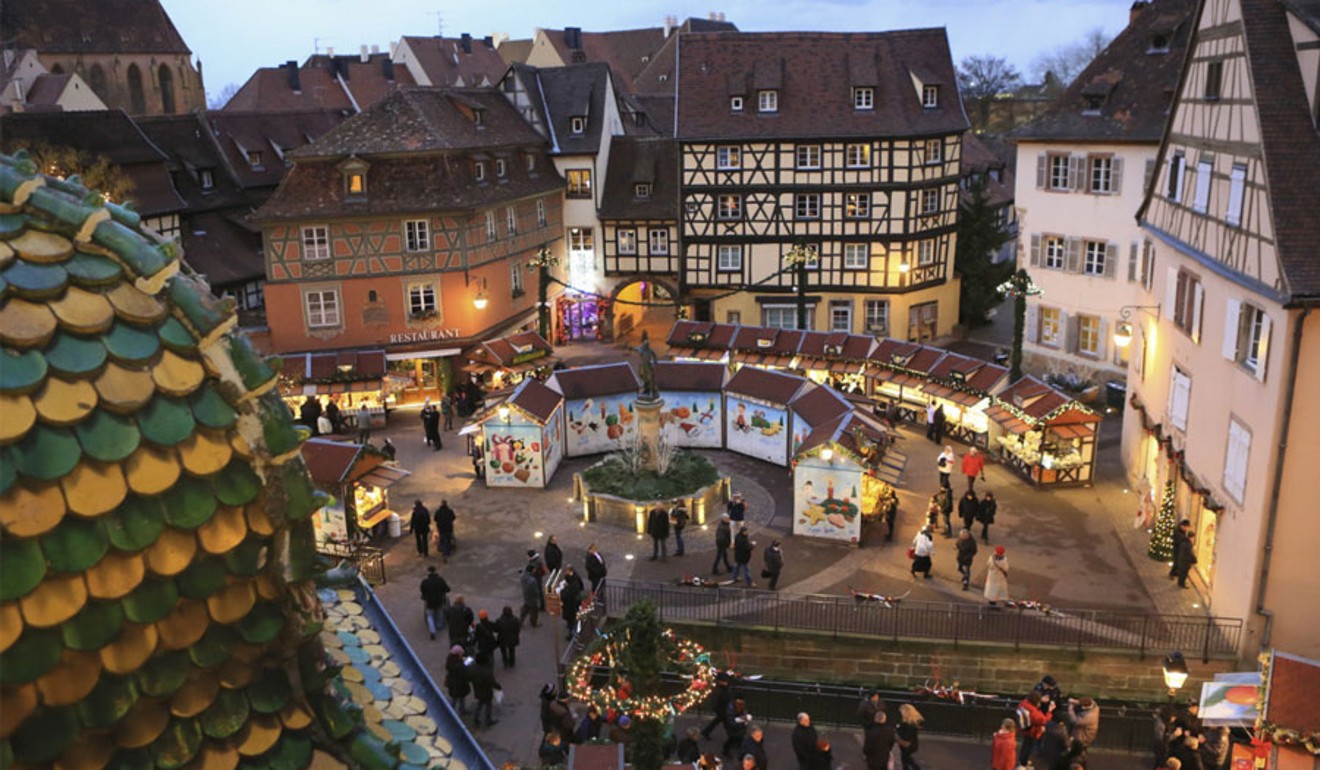 There's not one, not two, but six Christmas markets for you to explore this year in the French town of Colmar.
Each one is set in its own little "village" surrounded by the town's many quaint French wooden chalets.
One of the children's choirs will sing in boats on the canal in the Little Venice district, if you can believe how magical it gets!
Colmar was ranked second, behind Zagreb, in the 2018 Best Christmas Markets poll.
When: November 23 – December 30, 10am to 7pm (Monday to Thursday), 10am to 8pm (Friday to Sunday). Exceptions apply.
9. Basel, Switzerland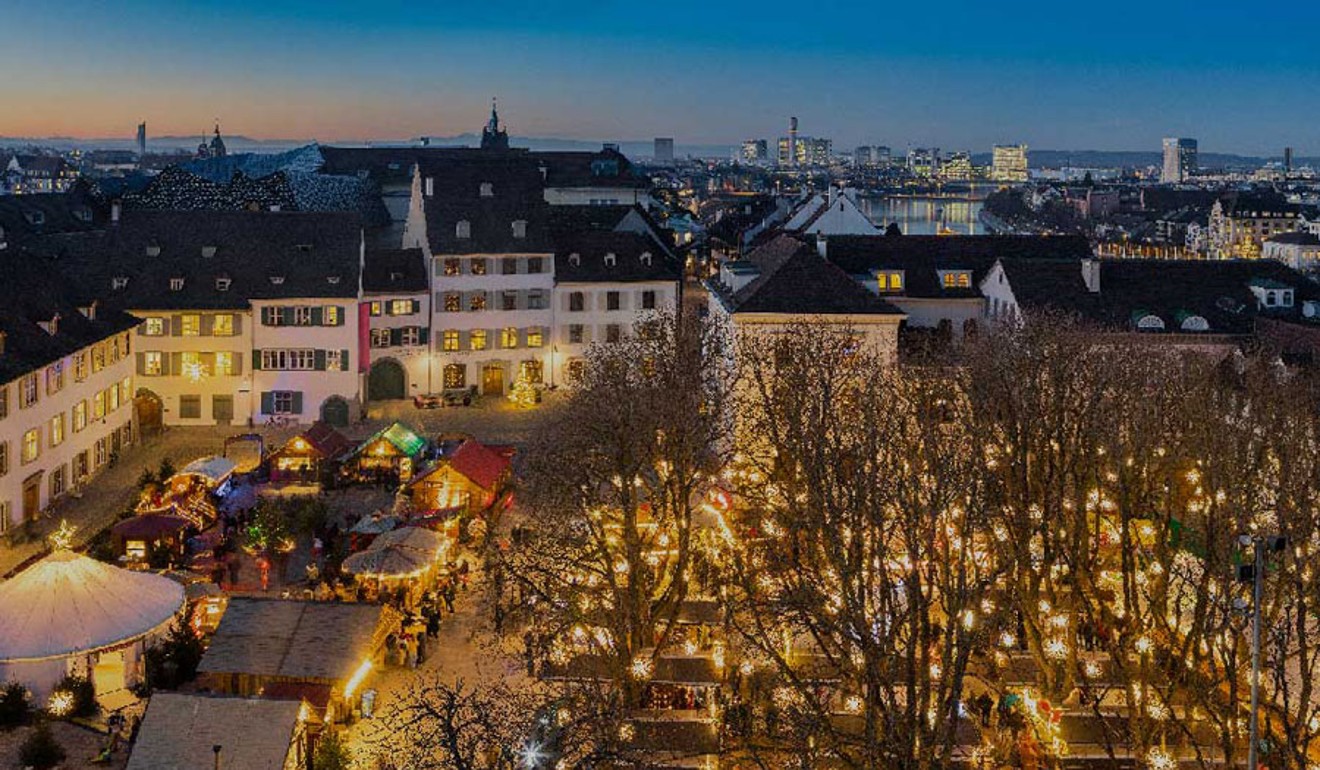 Basel is Switzerland's Christmas capital! In keeping with many European traditions, Basel's Christmas markets feature rustic wooden stalls, delicious Swiss food and a whole line-up of pre-Christmas events ready to keep you busy.
Remember these names: Barfüsserplatz and Münsterplatz. You shouldn't miss the markets in these squares in the city.
When: Now – December 23, 11am to 8.30pm (exceptions apply)
10. Prague, Czech Republic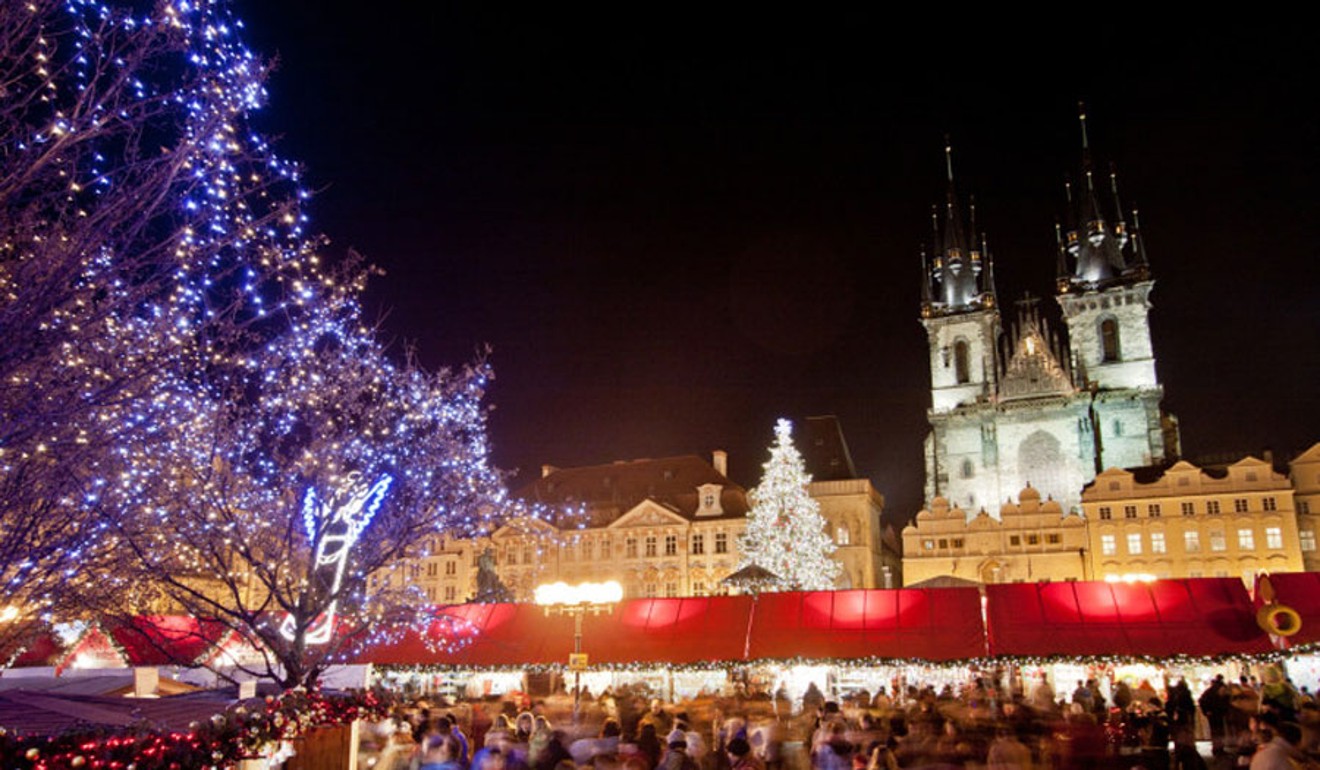 There are a few markets scattered all over Prague, but two of the biggest are at Old Town Square and Wenceslas Square, which are a walking distance from each other.
The national Christmas tree at Old Town Square is switched on at 4.30pm every evening. If you're shopping, look out for beautiful hand-blown glass ornaments.
When: December 1 – January 6, 10am to 10pm
11. Innsbruck, Austria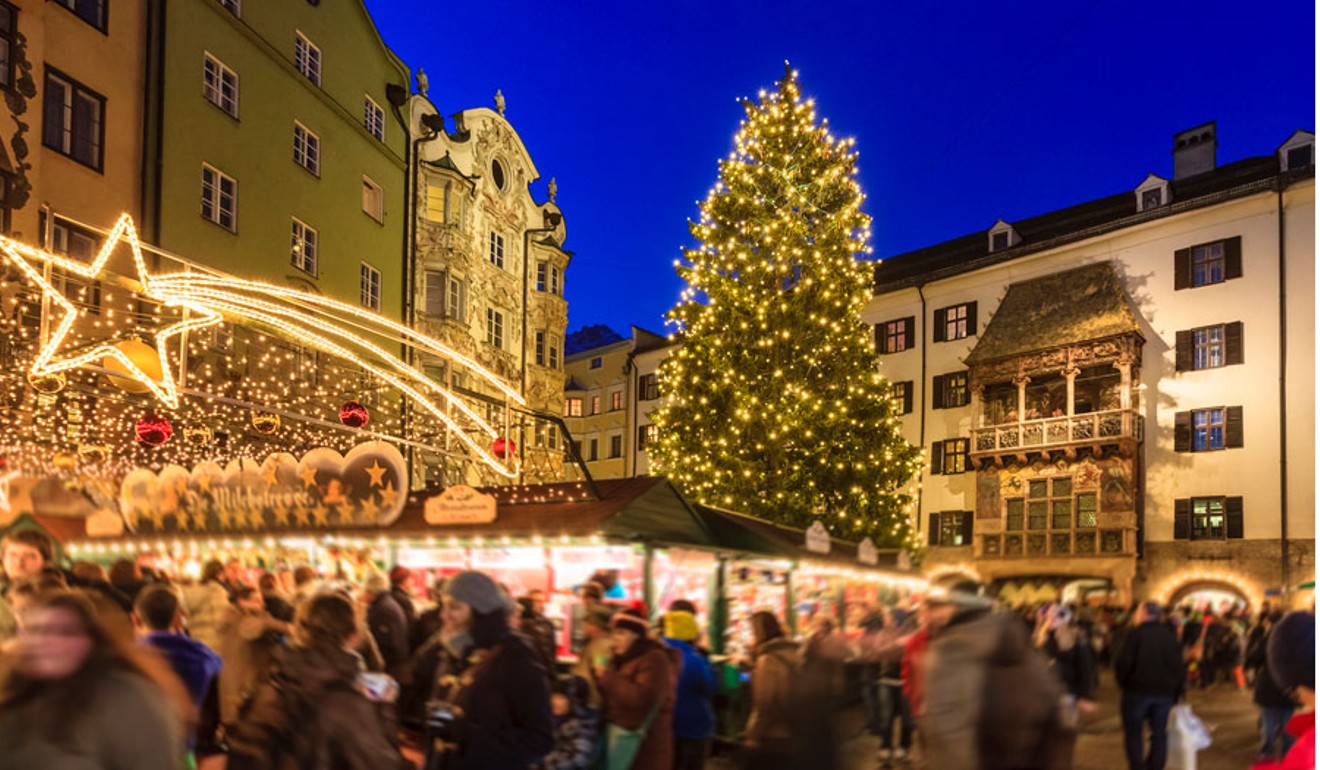 The medieval architecture of the alpine city of Innsbruck's Old Town serves as the backdrop for this market. There's a viewing platform from which to enjoy the sights of the stalls and busy Christmas shoppers in between your own sprees.
Don't miss the Christmas parade this December 16 at 5pm; it ends in front of the Tyrolean State Theatre, where a choir of 500 children will sing the classic Austrian carol, Silent Night. How epic is that?
When: Now – December 23, 11am to 9pm
Aaron Kwok talks about what family life means to him this Christmas
12. Vienna, Austria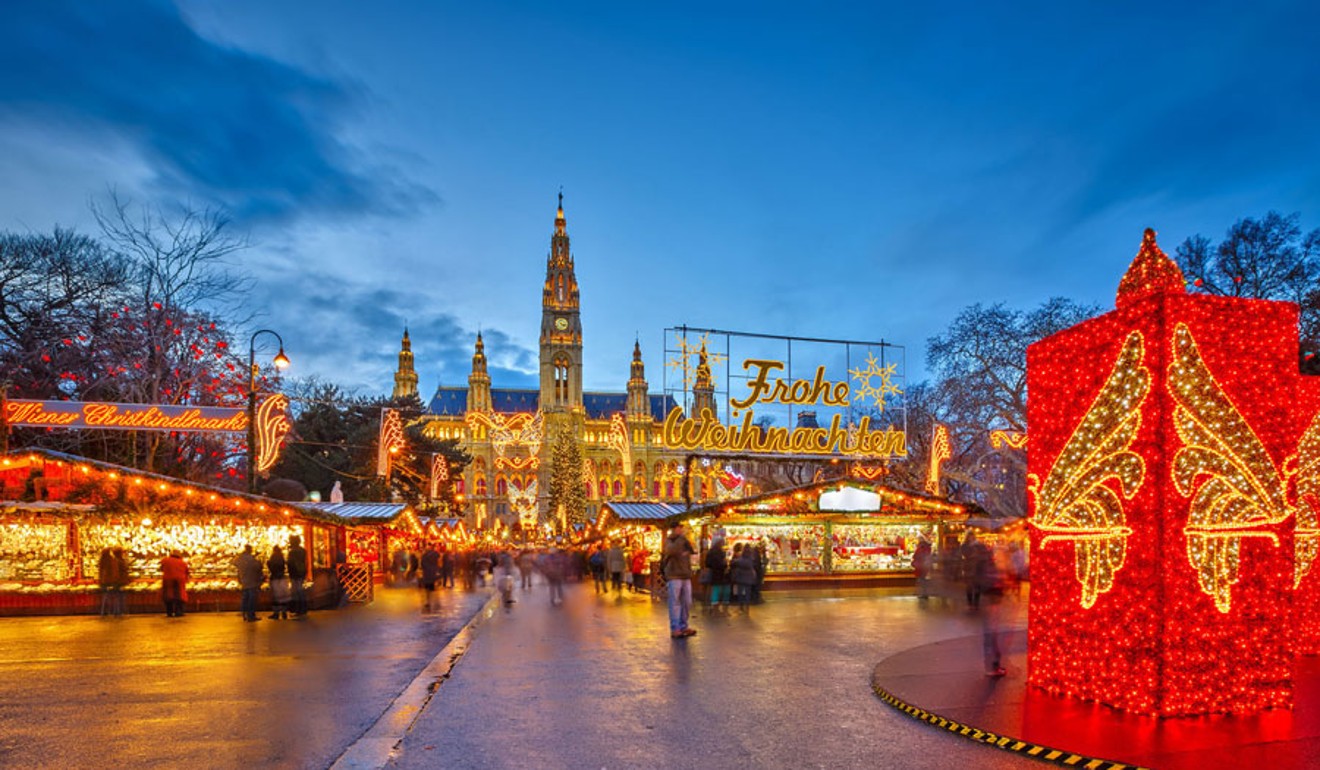 Vienna itself is already very beautiful. Add Christmas cheer, and you get Christkindlmärkt's 152 stalls selling gifts and treats, with Christmas workshops, a roundabout and ice-skating on the itinerary in front of the gothic City Hall building.
While you're there, it's also worth visiting the Christmas Village at the nearby Belvedere Palace, which is a short drive away from City Hall.
When: Now – December 26, 10am to 9.30pm (exceptions times apply)
Want more stories like this? Sign up here. Follow STYLE on Facebook, Instagram and Twitter
This article originally appeared on Wanderluxe by The Luxe Nomad .