Starbucks, the United States coffee giant with outlets around the world, has just opened its first stand-alone Princi bakery in New York.
The Princi bakery in New York's theatre district is Starbucks' third Princi in the United States, after openings in Seattle and Chicago.
Princi was first opened in 1986 by Italian baker Rocco Princi, expanding to five locations in Milan and London over the course of 30 years.
Where top chefs go out to eat in New York
Starbucks and Princi joined forces in 2016, when the coffee giant joined the bakery's global investment team and licensed the first Princi location in the US at the Starbucks Reserve Roastery in Seattle.
Princi is the sole provider of baked goods at the Starbucks Reserve Roastery in Seattle and at Starbucks Reserve Roasteries around the world.
The Roasteries are seen as more upmarket than the typical Starbucks location.
Customers typically spend four times more in the company's Roastery locations than in a traditional Starbucks, according to a company spokesperson.
7 third-wave coffee brands you won't find in Starbucks
While the new Princi bakery in New York is not part of a Reserve Roastery, Starbucks has announced that there will be a Reserve Roastery – with a Princi inside – opening in New York by the end of the year.
The design of Princi's first New York bakery was inspired by Rocco Princi's original Italian bakery in Milan.
It uses natural materials, earth-coloured stone, hand-blown glass light fixtures and a 20-foot (6-metre) wall displaying colourful ingredients such as lemons, peppers and tomatoes.
A 20-foot communal table sits in the centre of the room, meant to promote a sense of community.
We checked out the bakery on opening day – here's what it was like: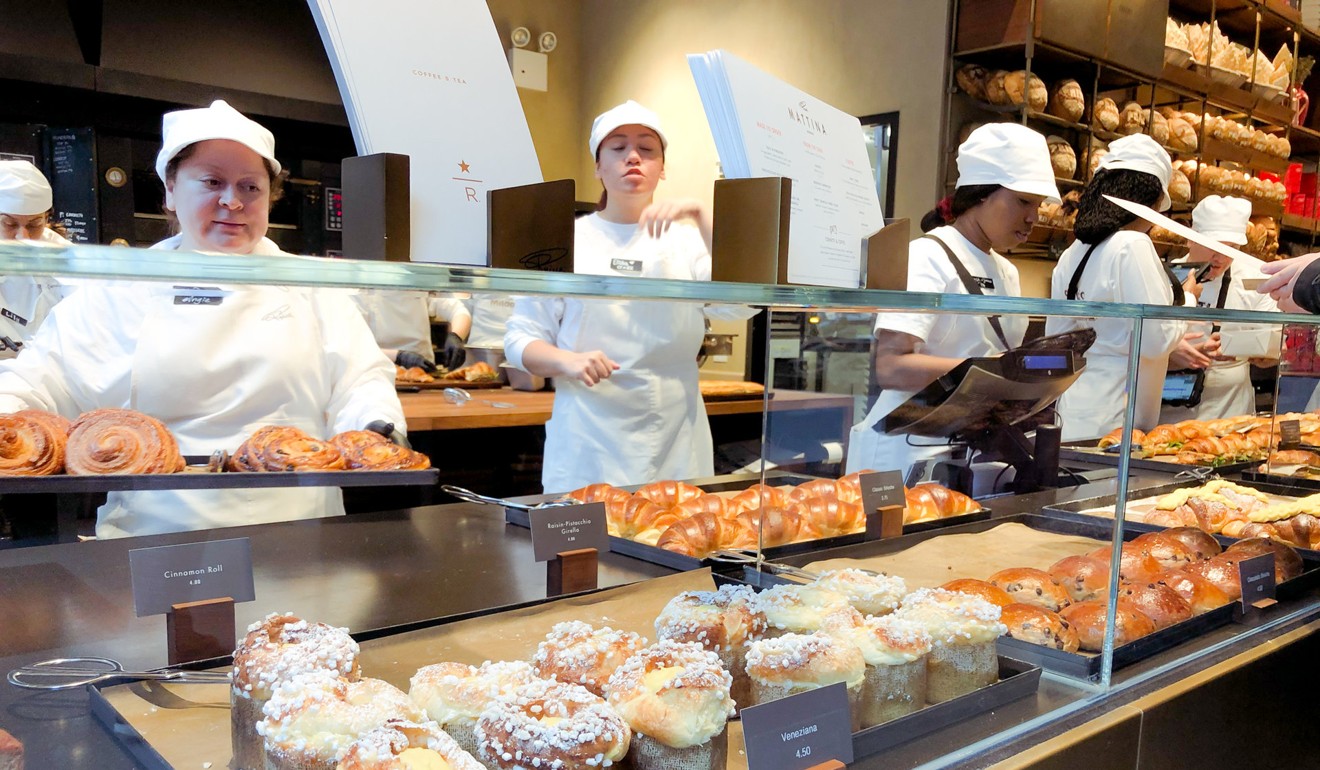 Princi opened in New York's theatre district, on the corner of 51st Street and Broadway, last Wednesday.
It was packed when I arrived at 9am.
You could smell the freshly baked bread as soon as you opened the doors.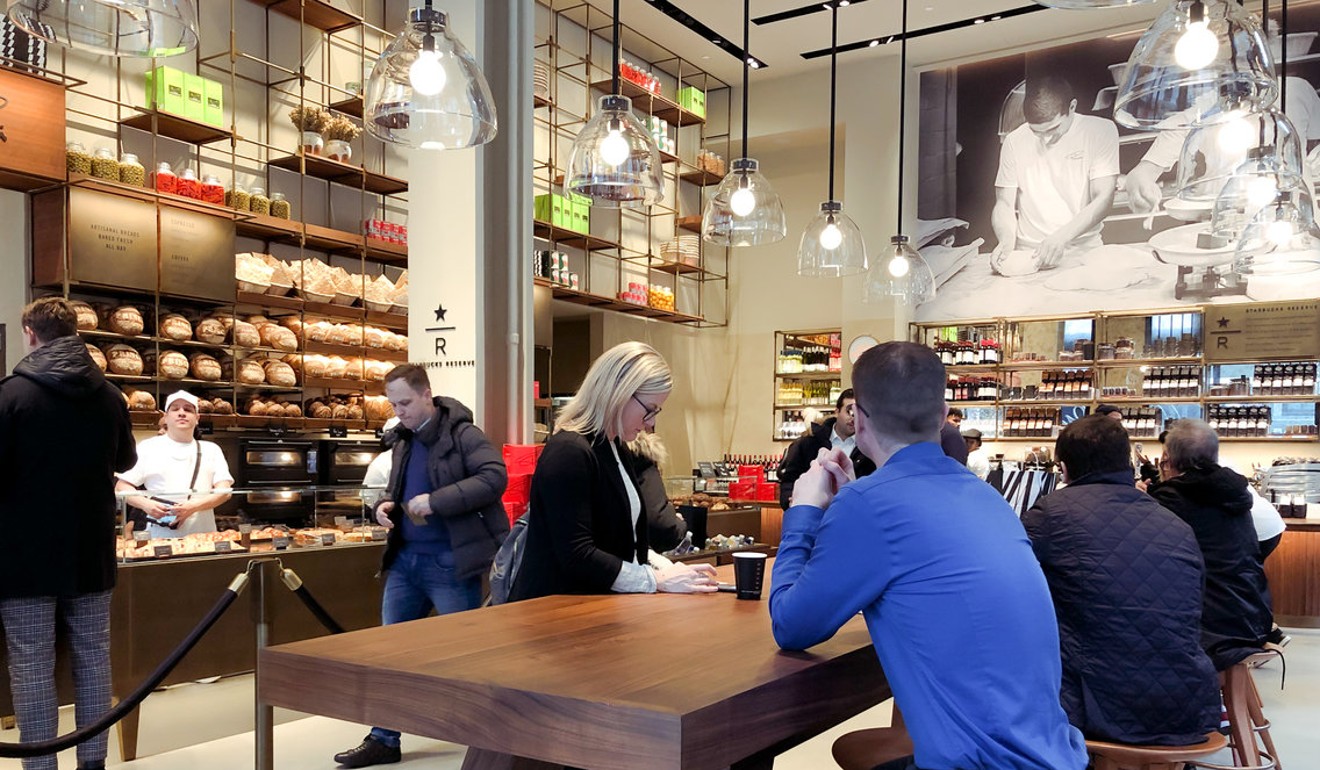 There was a huge crowd of people waiting to order, with most seats full of customers.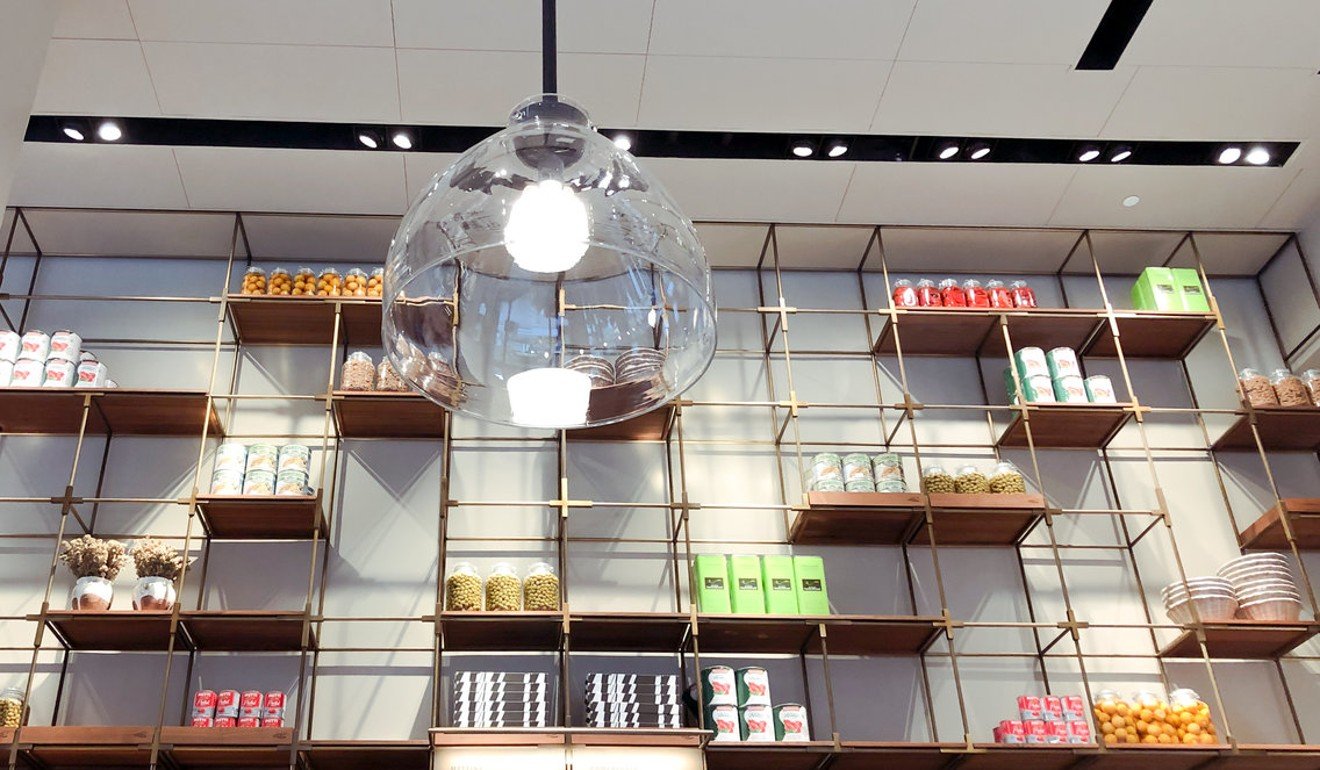 First Starbucks Reserve Roastery pays homage to Italian espresso culture
Behind the serving counter was a 20-foot wall of ingredients that stretches up to the ceiling.
It had jars of fruits and vegetables, dried flowers and fresh bread.
Everything behind the glass counters was fresh out of the oven.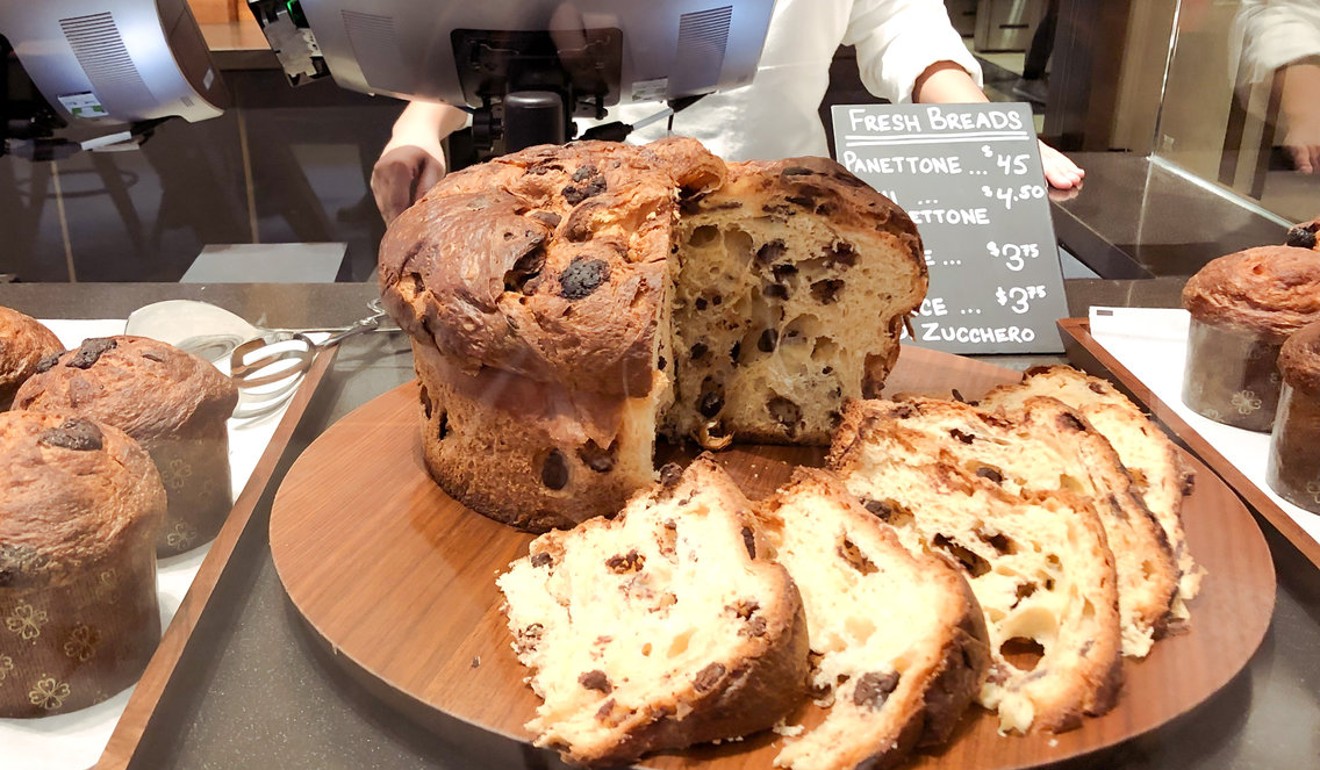 The bakery cases were full of cinnamon rolls, muffins, croissants, cakes ... and fresh bread.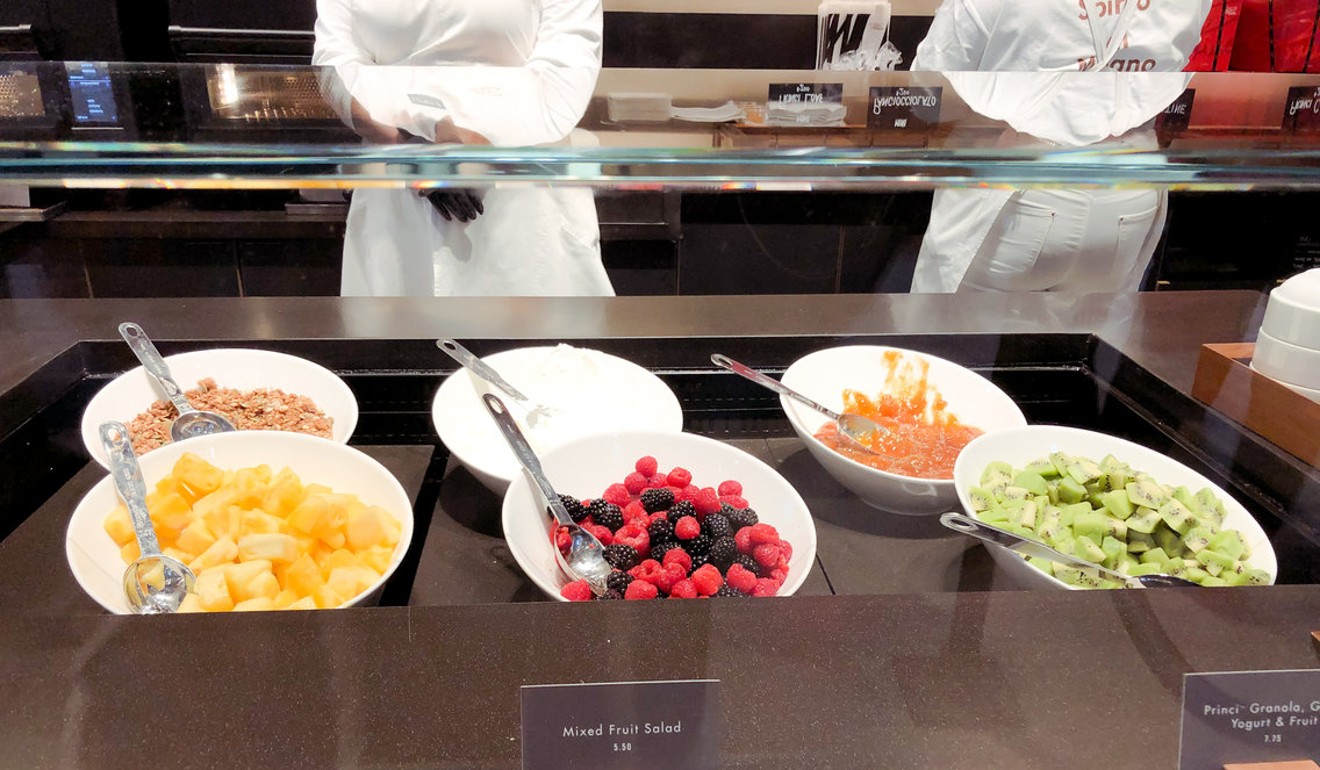 … fresh fruit, granola and jam.
Starbucks to go crypto, with plans to let customers pay using bitcoin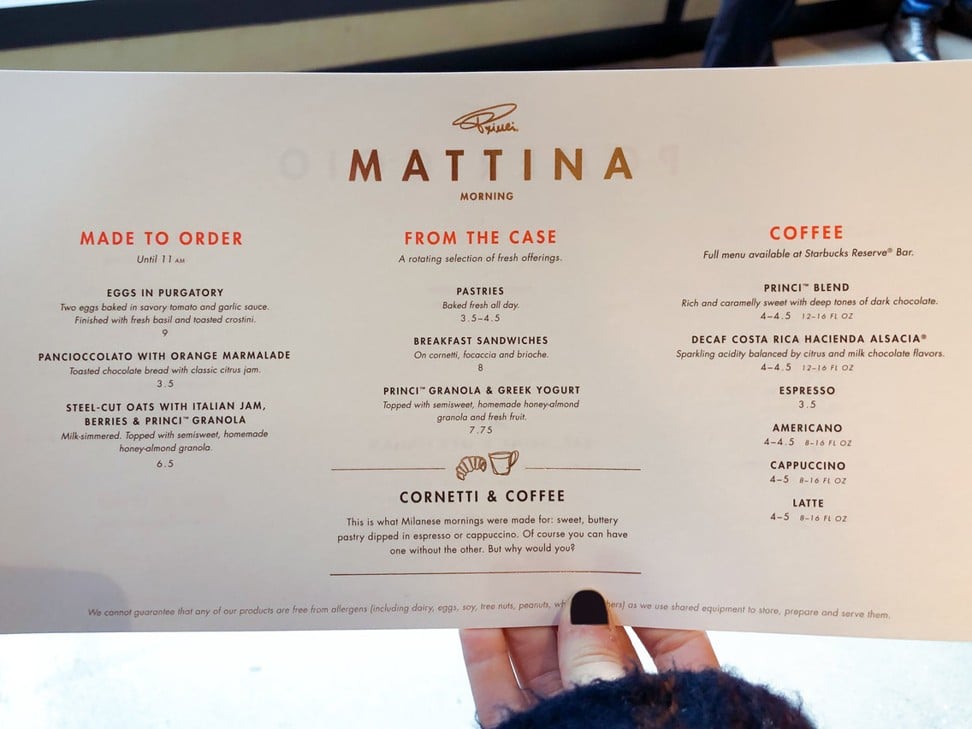 In addition to the food on display in the bakery cases, there were menus being handed out to everyone in line. Everything on the breakfast menu costs US$10 or less.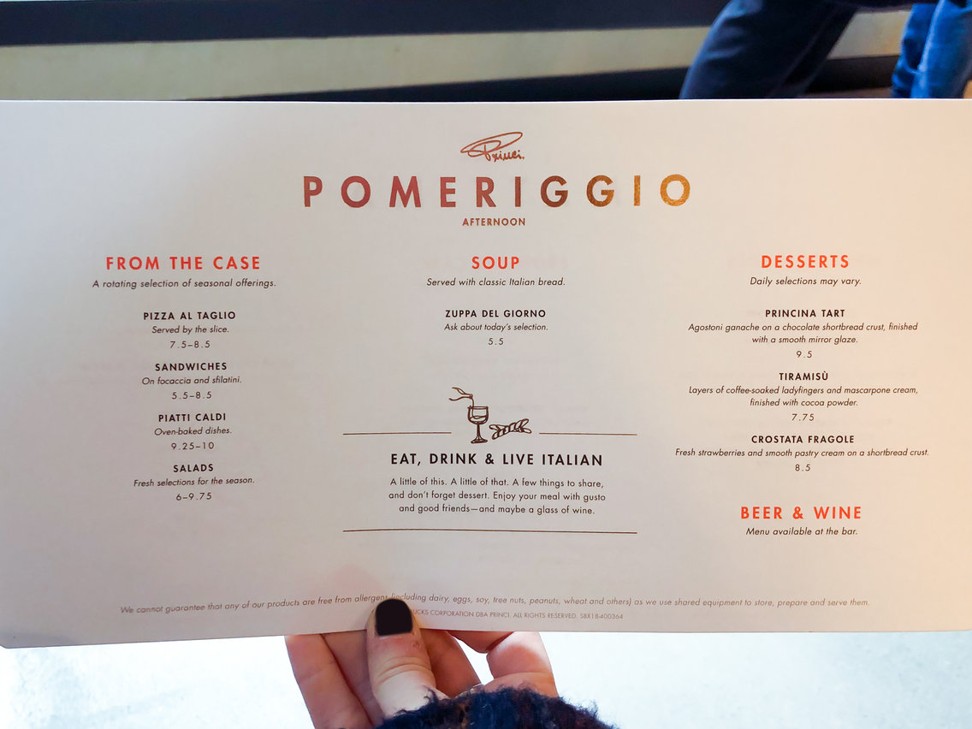 Princi also has a separate lunch menu offering inexpensive soups, salads and sandwiches.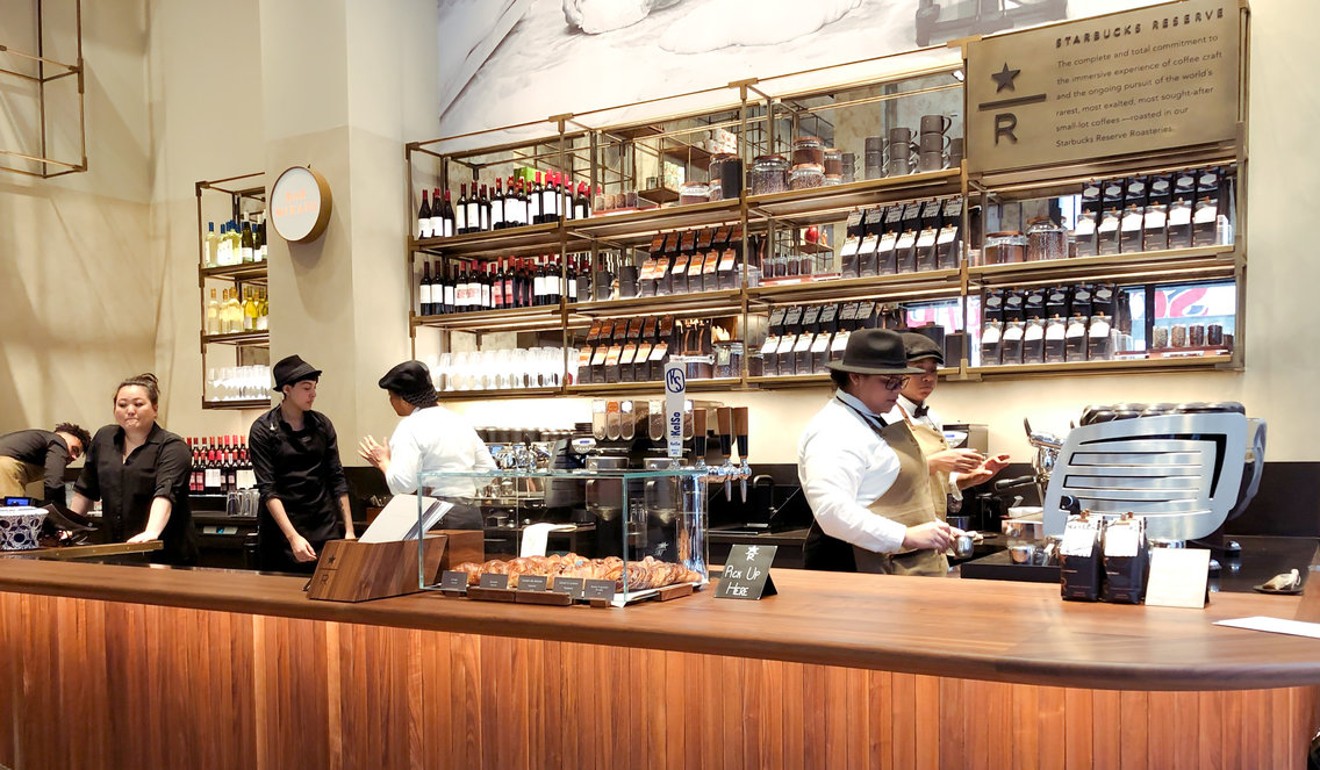 Inside Starbucks' biggest store ever – in Shanghai
Customers had the option of ordering coffee with their baked goods, or skipping the bakery and heading straight to the coffee bar.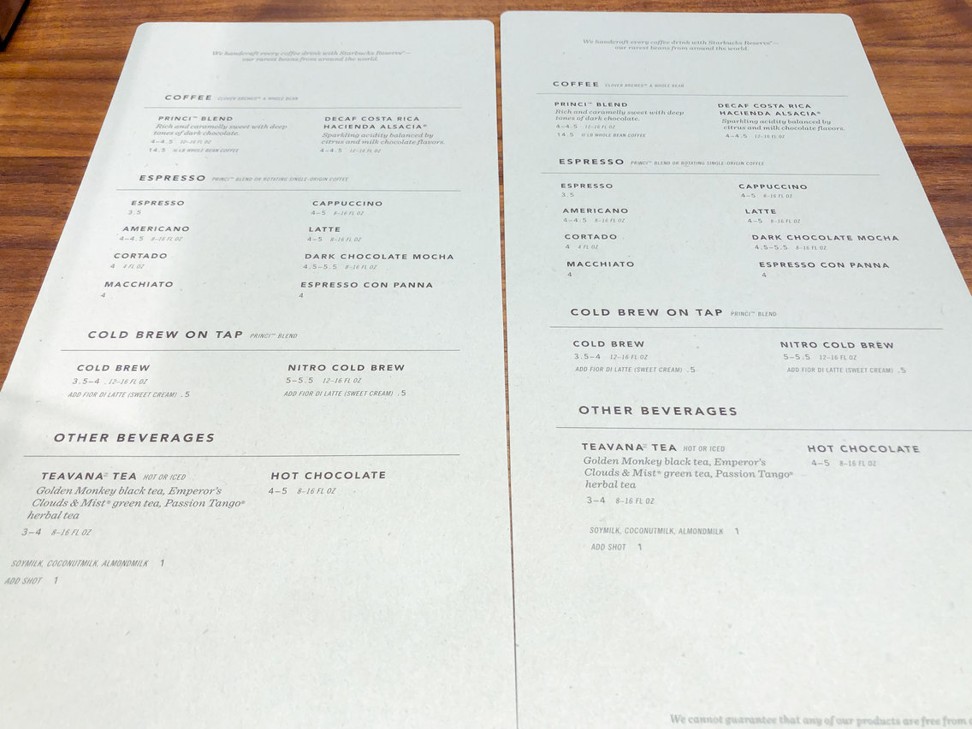 I noticed the menu was a lot smaller than at a traditional Starbucks store.
Princi offers two coffee blends, espresso drinks, cold brew, nitro cold brew coffee and a few tea blends.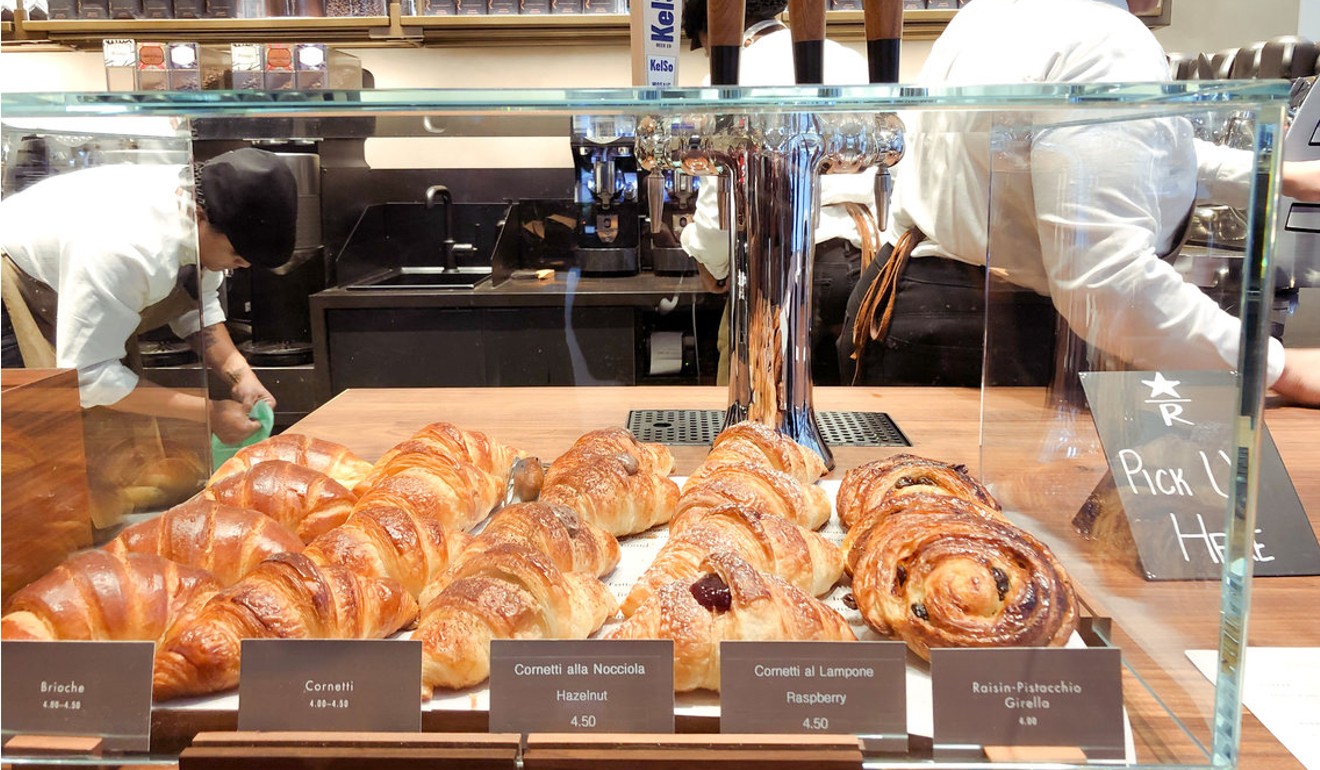 There were a few more baked goods such as croissants and rolls at the coffee bar as well.
Like at the bakery counter, everything was fresh out of the oven.

This story was originally written by Jessica Tyler for Business Insider
Want more stories like this? Sign up here. Follow STYLE on Facebook, Instagram and Twitter

This article originally appeared on Business Insider .