As the song goes, Christmas is "the most wonderful time of the year", and this is also true for December in Macau.
The year 2018 is culminating with several international events in the worlds of dining, arts, music and culture on top of the regular Christmas and new year celebrations.
Keith Haring Maze Macao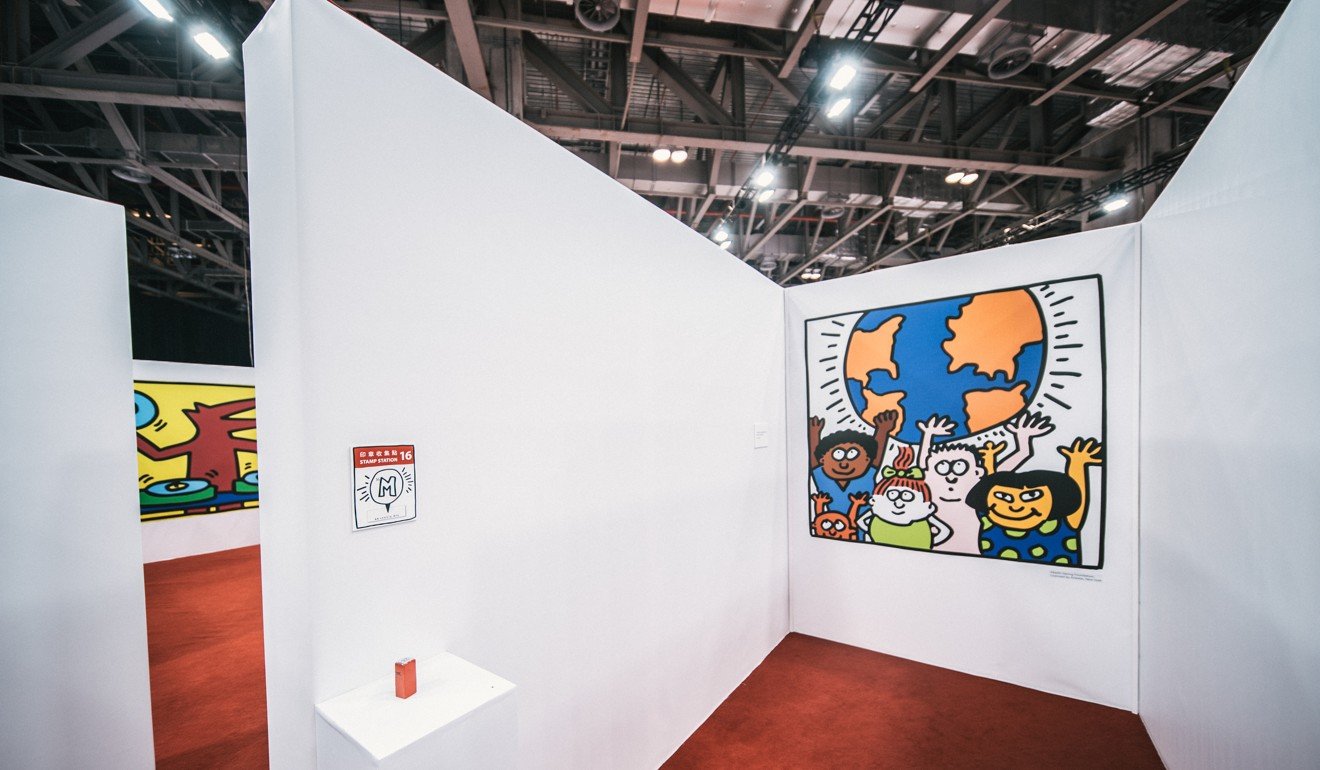 The first-ever Keith Haring-themed art maze in the world brings together the artist's work, sculptures and games at the Cotai Expo Hall of The Venetian Macao.
The event aims to showcase a selection of legendary images which represent Haring's vitality and determination in encouraging people to be positive and live in the moment.
The unique pop-art experience is complete with a souvenir shop where you can purchase special Keith Haring Macau limited edition gifts.
It is also a great exhibition to visit with kids as there are lot of spaces for play and art discovery.
When: 1pm-9pm, September 28 – December 31, 2018
Where: Cotai Expo Hall F, The Venetian Macao, Estrada da Baia de Nossa Senhora da Esperanca, Taipa
How much: 150 patacas per person
8 places to eat in Hong Kong and Macau this December
Macao International Parade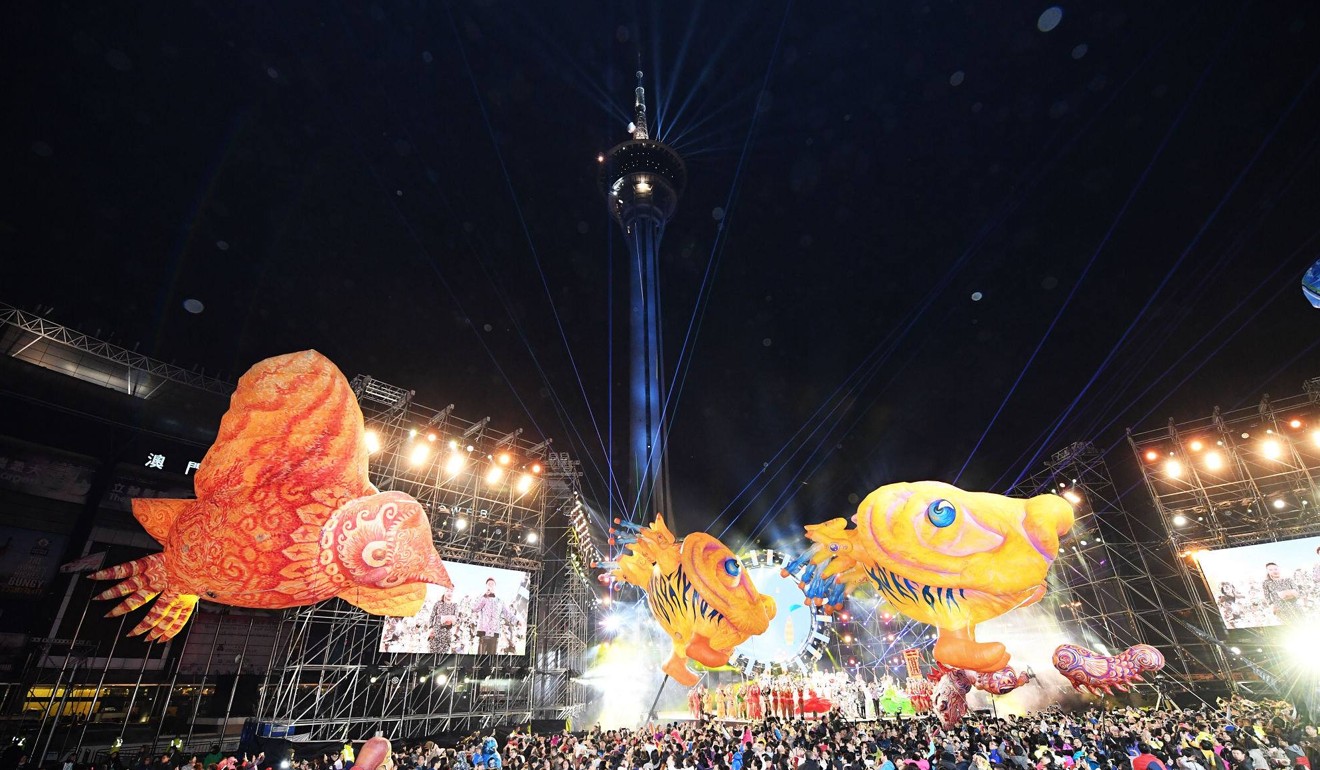 Since its first edition in 2011, the Macao International Parade has gradually become one of the city's main events, celebrating Macau's handover to China, as well as the important cultural diversity of the city.
Taking place across the city, the parade presents a great opportunity to see the city showcasing its streets and alleys full of history.
Groups from all over the world, as well as local artists, residents and tourists, join together for a celebration of Macau's unique history and culture.
Where: across Macau
How much: free admission
The Parisian Macao Winter Light Show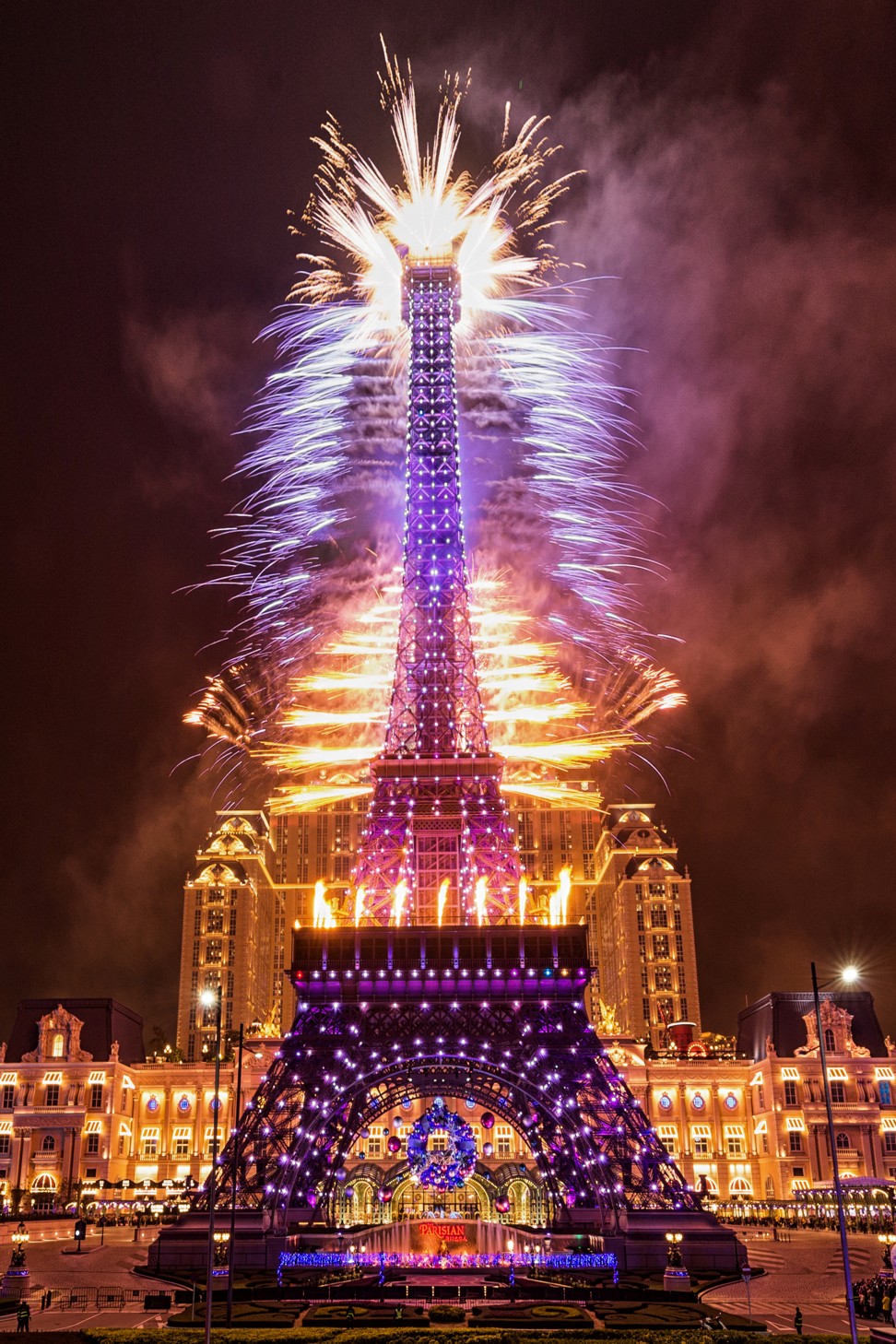 Since the opening of The Parisian Macao, the city now has an even more European feel, which is partly down to the Eiffel Tower.
To celebrate the festive season, the integrated resort has launched a Christmas edition of the Grand Illumination light show performance featuring two Christmas programmes based on seasonal hits Jingle Bell Rock and All I Want for Christmas Is You.
A highlight of the winter celebration will be a dazzling 3D light and sound spectacular – La Magie De Noël – which will delight audiences by projecting festive images on the ceiling of the Place Vendôme at Shoppes.
When: daily, every 30 minutes from 12pm-9pm, November 15­ – December 31, 2018
Where: Eiffel Tower and Place Vendôme at Shoppes at The Parisian Macao, Estrada do Istmo, Lote 3, Cotai
How much: free admission
DFS is showcasing some of the rarest watches and jewellery in Macau
Winter Wonderland at The Parisian Macao
Winter Wonderland at The Parisian Macao is the place to be – come with friends, family or even on a date.
The highlight is the outdoor ice skating ring at the The Eiffel Tower Level 7 observation deck.
It becomes even more magical at night with the Eiffel Tower 3D light and sound spectacular.
When: 4pm-10pm, November 15, 2018 – January 6, 2019
Where: Level 7 Observation Deck, Eiffel Tower, The Parisian Macao, Estrada do Istmo, Lote 3, Cotai
How much: access to the event area is free; ice rink usage is 50 patacas for 30 minutes
Macao Light Festival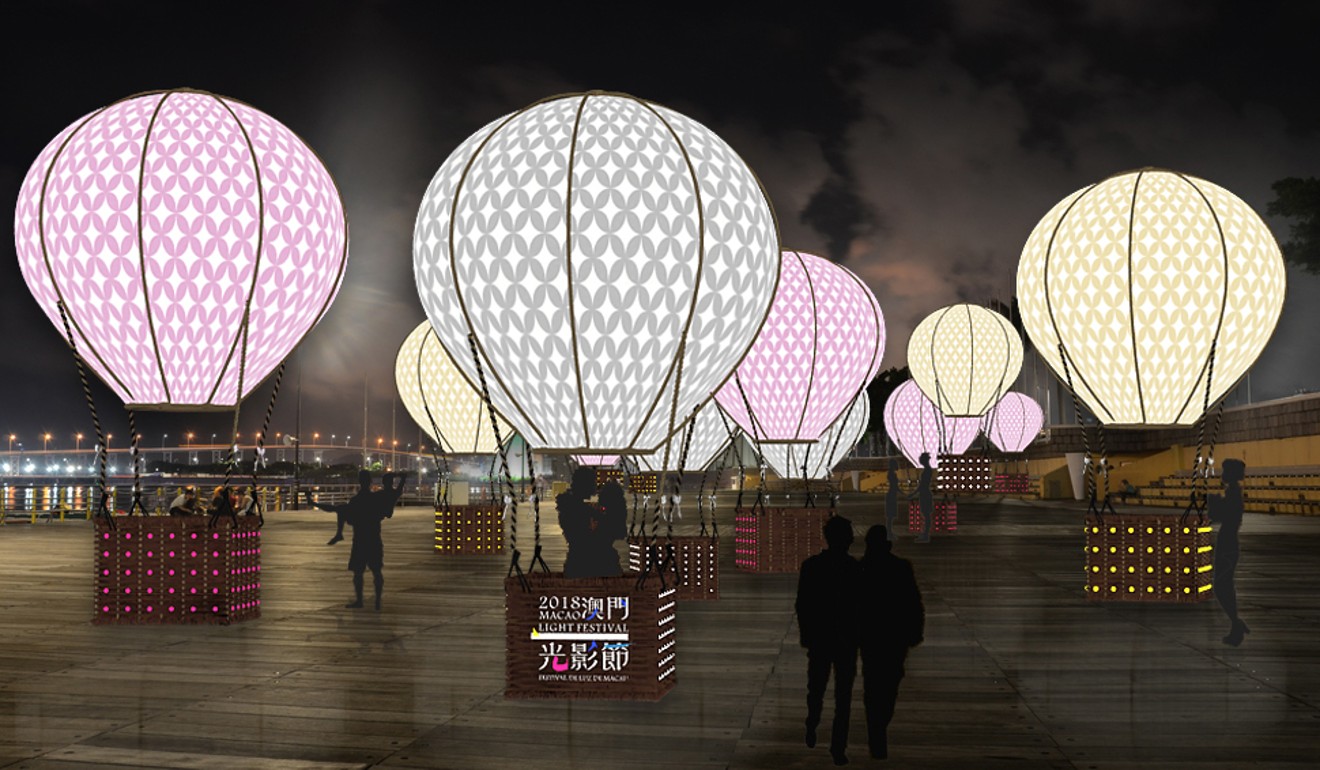 Every December Macau lights up with the annual Light Festival.
This year's theme is "Time Travel in Macao", which, through various light installations, will showcase local elements of gastronomy, architecture, culture and creativity.
The Macao Light Festival does not only manifest the city's East meets West culture, but also portrays nostalgic stories and childhood memories of Macau's people, leading spectators on a glittery journey across time and space in Macau.
There are three different routes to take through the city, which can be found on the festival's website.
When: 7pm-10pm, December 2–31, 2018
Where: across Macau
How much: free admission
We review Morpheus, a welcome surprise on Macau's Cotai Strip
The Michelin Guide Hong Kong Macau 2019 Gala Dinner

If there is one theme that best describes 2018 in Macau, that would be gastronomy.
The city has grown to become one of the Asia's dining capitals, and the culmination is The Michelin Guide Hong Kong Macau 2019 Gala Dinner.
Marking the 11th anniversary of the annual Michelin Guide Hong Kong Macau, City of Dreams will present a gala dinner with the theme of "Metamorphosis."
It will be an evening inspired by the shifting trends and landscapes in the ever-evolving culinary world.
The gala dinner will include dishes created by celebrity chefs Fabrice Vulin, Masa Takayama, Kelvin Au Yeung, Alain Ducasse, Chan Yan Tak, David Kinch and Pierre Hermé.
When: December 11, 2018
Where: Grand Ballroom, City of Dreams, Estrada do Istmo, Cotai, Macau
How much: 4,888 patacas per person; 28,000 patacas for a table of eight people
Price includes a seven-course dinner and Robert Parker-rated wines.
3rd International Film Festival & Awards Macao
The 3rd International Film Festival & Awards Macao (IFFAM) is a film lovers dream come true.
The festival not only includes international stars and screenings but also organises a masterclass with actor Nicolas Cage as well as a conversation with Yao Chen, who is one of the most celebrated and influential Chinese actors working today.
IFFAM will spread cinema throughout the city, with several screenings in different locations, including Macao Tower, Galaxy Cinemas and the Macao Cultural Centre.
This year, organisers announced a new competitive section: New Chinese Cinema, which will present a dedicated showcase of outstanding films from Chinese-speaking territories to audiences and industry guests.
Where: across Macau
When: December 8–14, 2018
7 facts about the Macau Grand Prix to get your heart racing
Jigsaw International Music Festival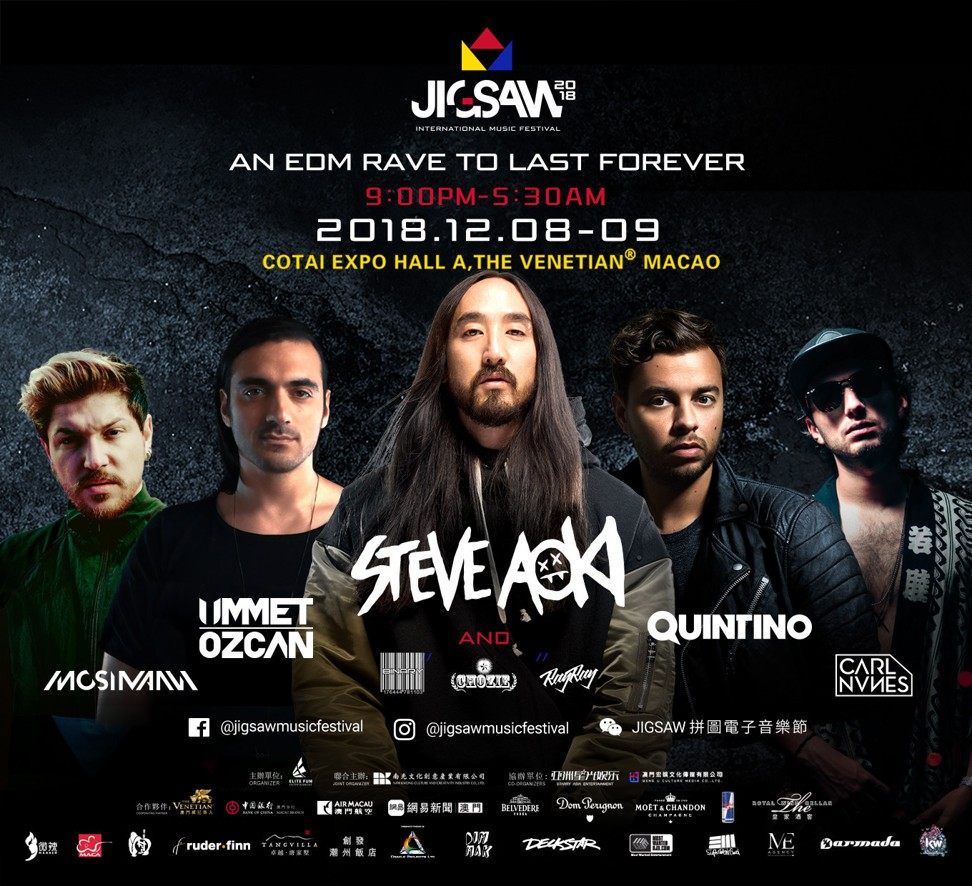 This year's Jigsaw International Music Festival, organised by Elite Fun Entertainment Limited, will feature some of the best acts from the international DJ scene.
Headlining the festival will be Steve Aoki, who will perform alongside high-profile names such as Quintino, Ummet Ozcan, Carl Nunes, Quentin Mosimann, as well as Binary, DJ Chozie and DJ Rayray.
The Venetian Macao is promising an amazing experience with an extended central dance floor, unique stage design, lighting effects and visually-inspiring EDM experience under the theme of "Future. Tech. Music."
Last year, the inaugural festival drew a crowd of 10,000, with more than 100,000 tuning into the online live stream.
When: 9pm-5am, Saturday, December 8, 2018
Where: The Venetian Macao Golden Light Exhibition Hall A, The Venetian Macao, Estrada da Baia de Nossa Senhora da Esperanca, Taipa
How much: 880 patacas
Want more stories like this? Sign up here. Follow STYLE on Facebook, Instagram and Twitter