When we think of Italian fare – pizza, pasta and risotto come to mind.
Yet as the country is surround by four seas – the Ligurian, the Tyrrhenian, Ionian and Adriatic – it is not surprising that Italy is also famous for its coastal cuisine.
Most menus in Italian restaurants include a good selection of seafood.
Osteria Marzia celebrates the taste of Italy's coastal regions
Because the boot-shaped country is surrounded on three sides by these seas, each region is influenced by ingredients from other cultures.
Each region is also distinctive in its cuisine. For instance, Sicily's coastal cuisine was influenced by North African ingredients, especially with their use of spices in sweets.
There is a Greek influence in the south, too, with many varieties of tomatoes, both fresh and dried, as well as hot peppers, olive oil, basil and oregano.
Sicilian cuisine is influenced by Greek, Spanish, French and Arab cultures, and they use citrus, raisins, almonds and exotic spices.
Instagram this: roast goose, char siu and suckling pig – and a floor-to-ceiling glass oven – at Maxim's Jade Garden, Star House
The Spanish influence is seen with the use of saffron in places such as Sardinia.
In Hong Kong, the menu at Osteria Marzia – on the ground floor of the boutique hotel, The Fleming, in Wan Chai – showcases coastal cuisine from the southern Italian regions, from Campania to Amalfi and Puglia to Southern Sicily.
The international influences in flavours and ingredients are seen in such selections as crudos, salads, pastas and grilled main courses.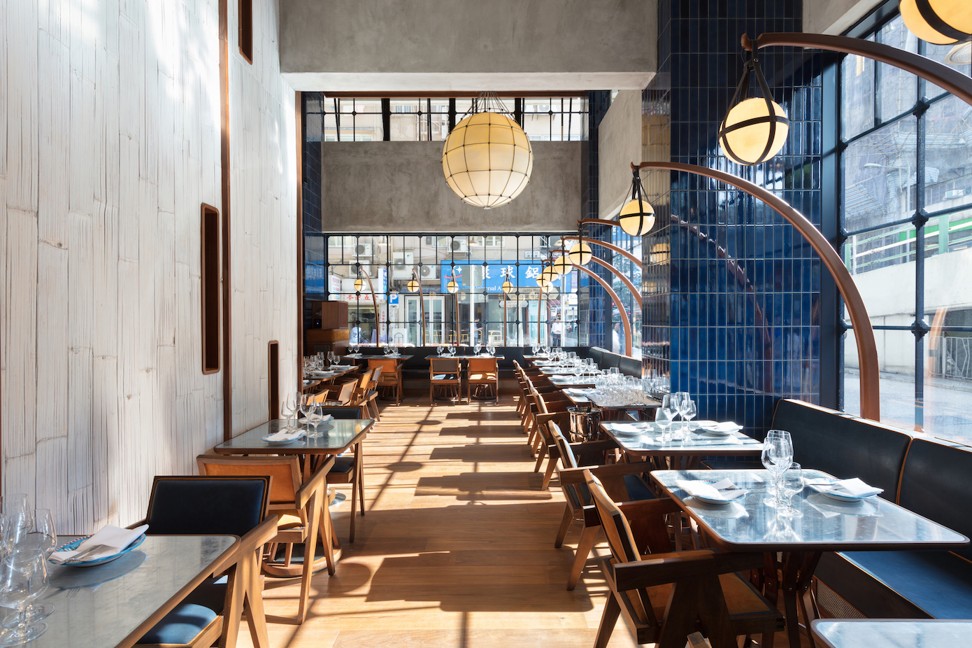 Chef Luca Marinelli, showcases his popular hamachi (yellowtail) dish, or crudos, as it is called in Italy.
Crudos means "raw" and Marinelli uses simple ingredients with the yellowtail such as tomato with a touch of sweet and sour, red onions from Calabria, capers, olives and rocket.
His ravioli is made with elements from the land and sea.
Fancy a creative twist on dim sum? Chefs at Sands Resorts Macao have the answer
He makes a ragu from mushrooms and adds ricotta and tiger prawns.
On top he puts a lemon cream made with Sorrento lemons and finishes the dish with roast scallops and a touch of extra-virgin olive oil.
Tim Alpe, COO of Ovolo Hotels Hong Kong, loves the simplicity of Italian cuisine as it is understandable, but he says it is not easy to do right.
When entertaining guests he looks for a place not only with good food, but service and ambience needs to be top notch.
We review Voyages by Alain Ducasse: can hotel cafe dining be exciting?
"What typically stands out [here] the most is the ability of the restaurant to be able to really offer a fantastic experience and that comes through the service and the staff, and the overall design and the ambience of the restaurant," he says.
Video by Jeff Chen
Want more stories like this? Sign up here. Follow STYLE on Facebook, Instagram and Twitter