On a remote rock outcropping surrounded by glacial ice in Alaska sits Sheldon Chalet.
The luxury chalet, which opened to guests in February 2018, is only reachable by helicopter. You can book it for US$25,000 a night, which includes helicopter shuttle service, a private concierge, gourmet dining, and activities such as sledding, glacier trekking and mountaineering.
Sheldon Chalet was built in the Don Sheldon Amphitheatre, a glacial valley named after the father of two of the chalet's owners, Robert and Kate Sheldon. Marne Sheldon, Robert's wife, is also an owner.
Vegan gifts to help you celebrate a cruelty-free and ethical Christmas
Here's a look at the chalet's interior and jaw-dropping surroundings.
Sheldon Chalet is an ultra-luxurious mountain lodge in Alaska that opened to guests in February 2018.
It sits in a glacial valley in the middle of Denali National Park, which encompasses more than six million acres of wilderness.
Sheldon Chalet is anchored into the iron, titanium and granite of the Sheldon Nunatak at an elevation of about 6,000 feet. A nunatak is a rock formation completely surrounded by glacial ice.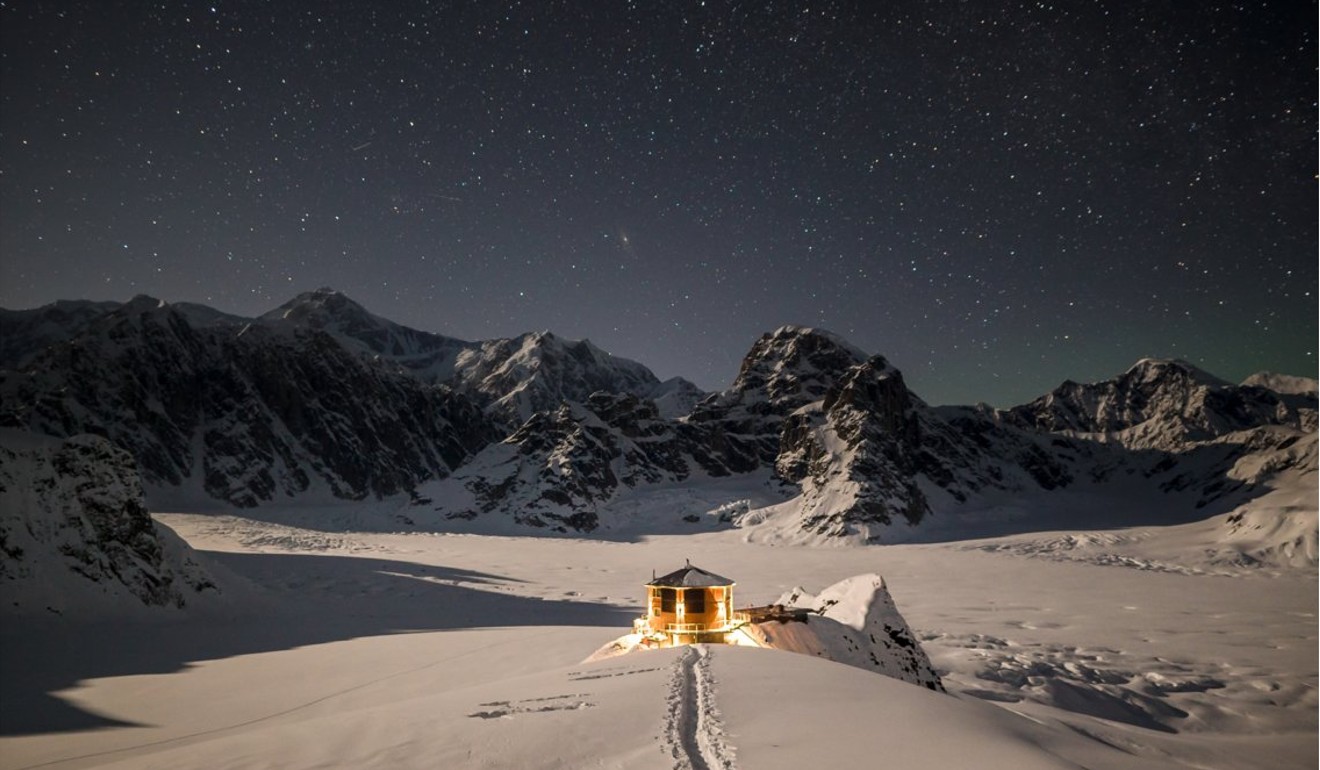 To get there, guests board a helicopter in the village of Talkeetna.
STYLE Edit: CODE COCO watch – Chanel's playful ode to iconic pieces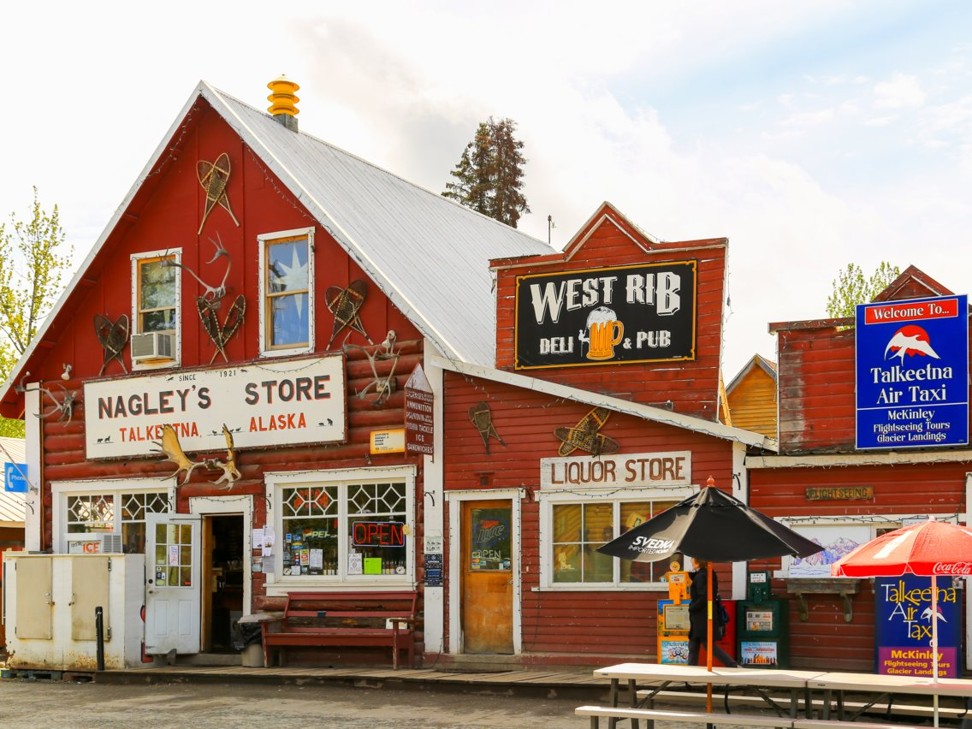 The 40-minute flight offers views of lowland rivers, lakes, and forests, as well as vast mountain peaks including Foraker, Hunter and Denali.
The helicopter passes by the Great Gorge – which would be nearly twice as deep as the Grand Canyon if the thousands of feet of ice melted – and crosses over crevassed ice fields before reaching the chalet.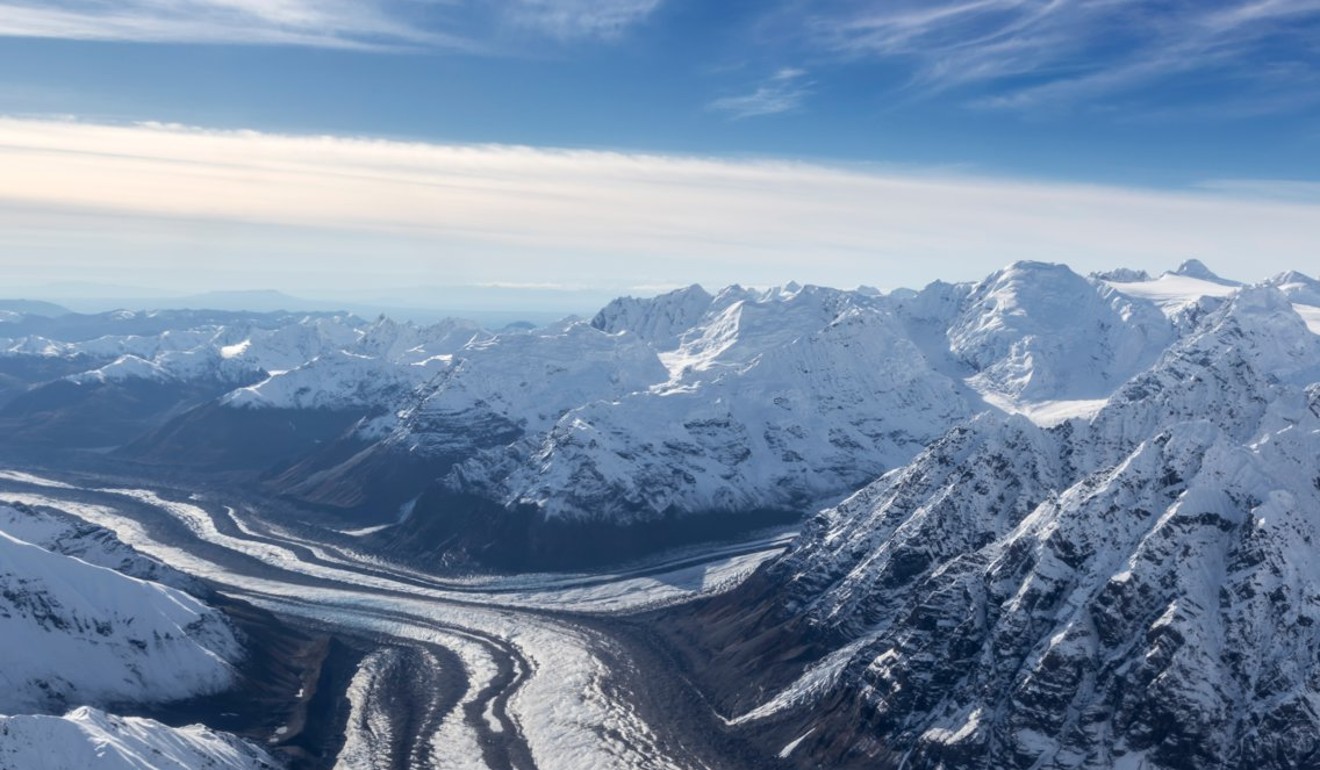 Finally, guests get their first sight of the lodge from the air.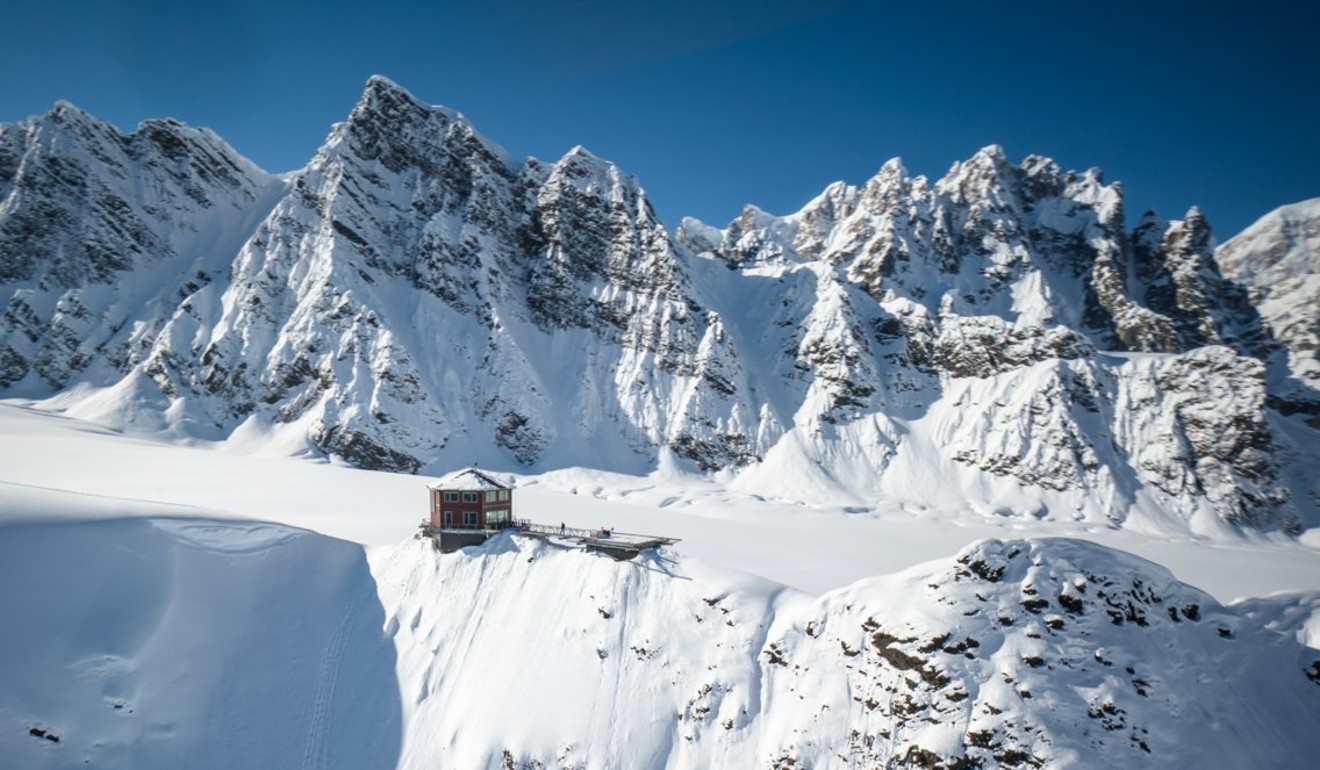 "One of my favourite things is seeing people's faces when they land – their brains can't quite comprehend what their eyes are seeing. They need a few breaths to take it all in," Marne Sheldon, one of three chalet owners, said.
The chalet was built in 2017 by sibling duo Robert and Kate Sheldon and Robert's wife, Marne.
How much did Fan Bingbing's tax scandal damage her reputation?
Against a backdrop of jagged mountain peaks and Northern Lights, the chalet looks small – but it has 2,000 square feet of space.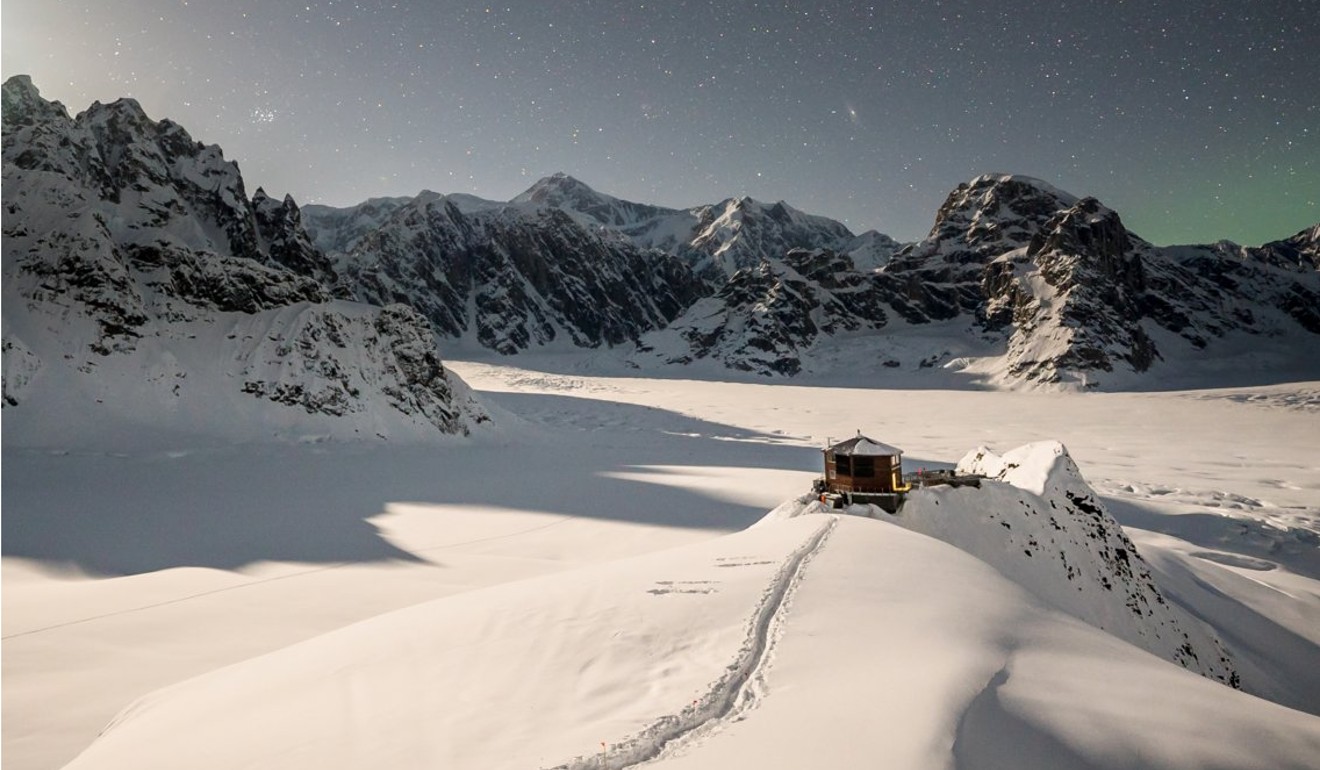 The interior decor is simple, warm and modern.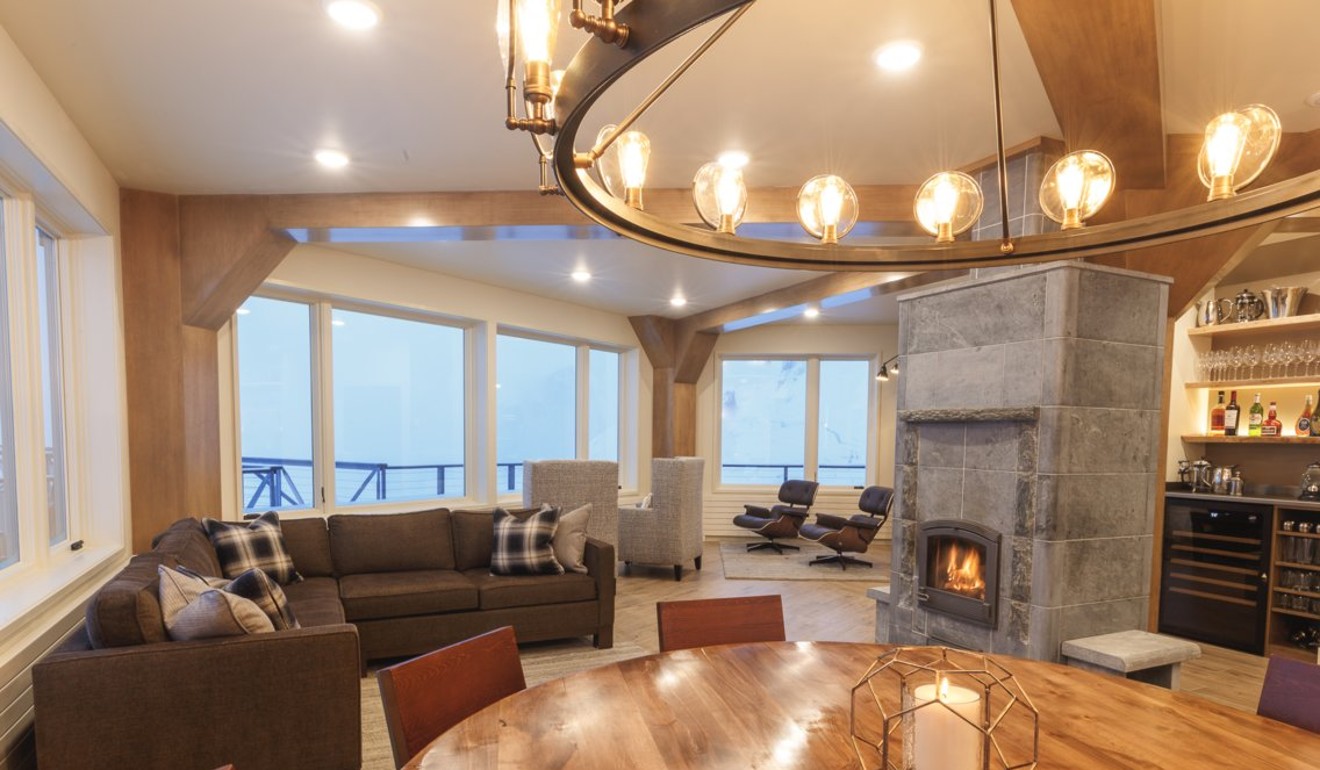 Guests are met upon arrival with champagne and a seafood spread. "Our chef is a local Alaskan, Dave Thorne aka Delicious Dave, and has been touted as the 'best chef in the state' by many," Marne told Business Insider.
The menu includes fresh Alaska king crab and Copper River salmon, locally grown micro greens, and other locally sourced ingredients paired with fine wine.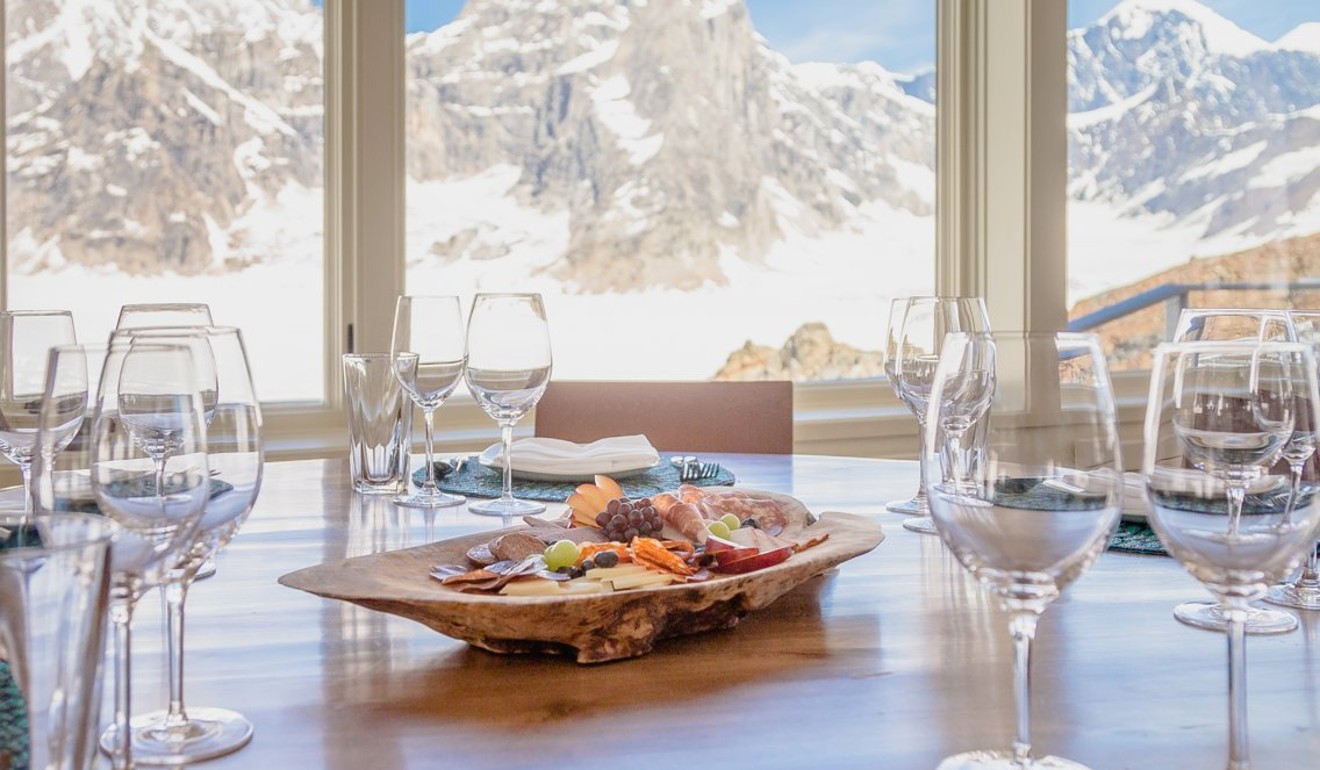 The chalet has five bedrooms, each with panoramic views of the surrounding snowy peaks.
Fluffy duvets give the rooms a cosy feel.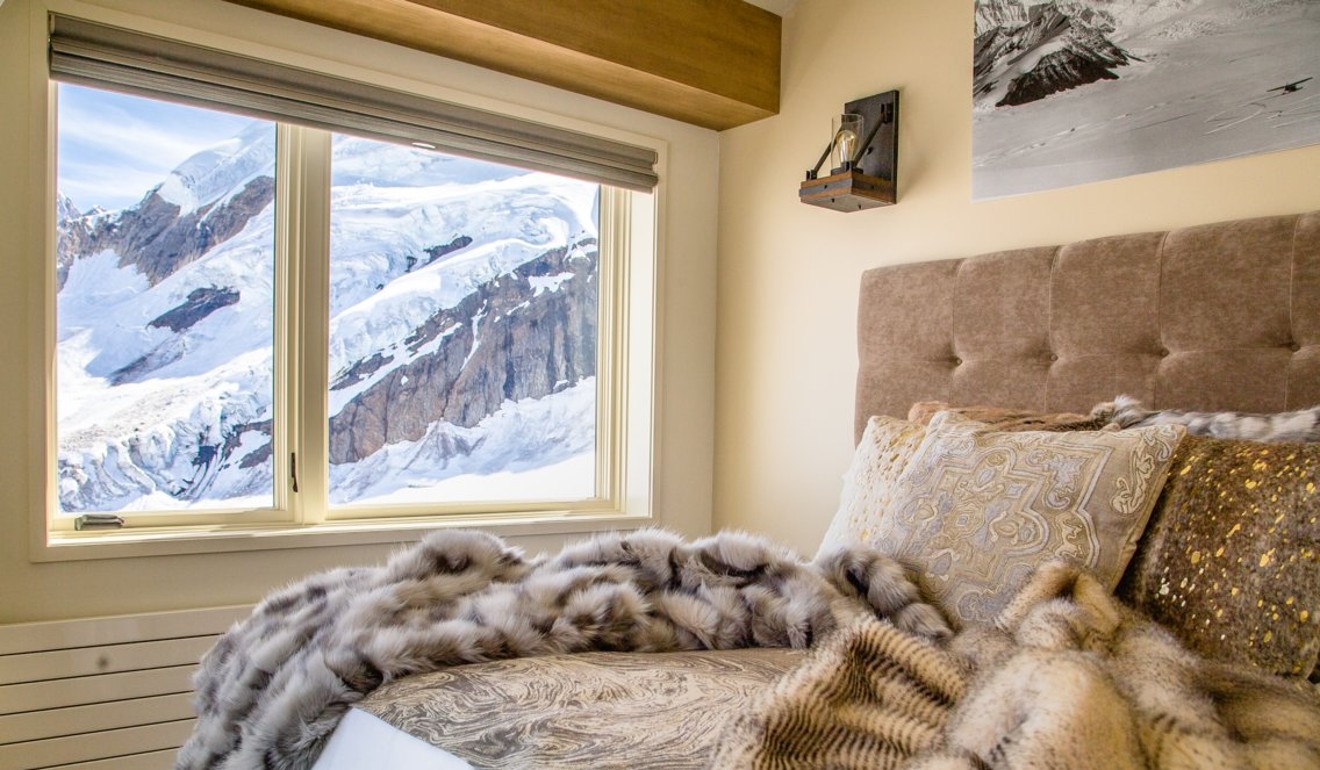 There are two full bathrooms upstairs in the sleeping quarters and one half bath downstairs. "The simple things in life, like running water, are actually quite luxurious when you're 6,000 feet up on a glacier," said Marne.
How much did Fan Bingbing's tax scandal damage her reputation?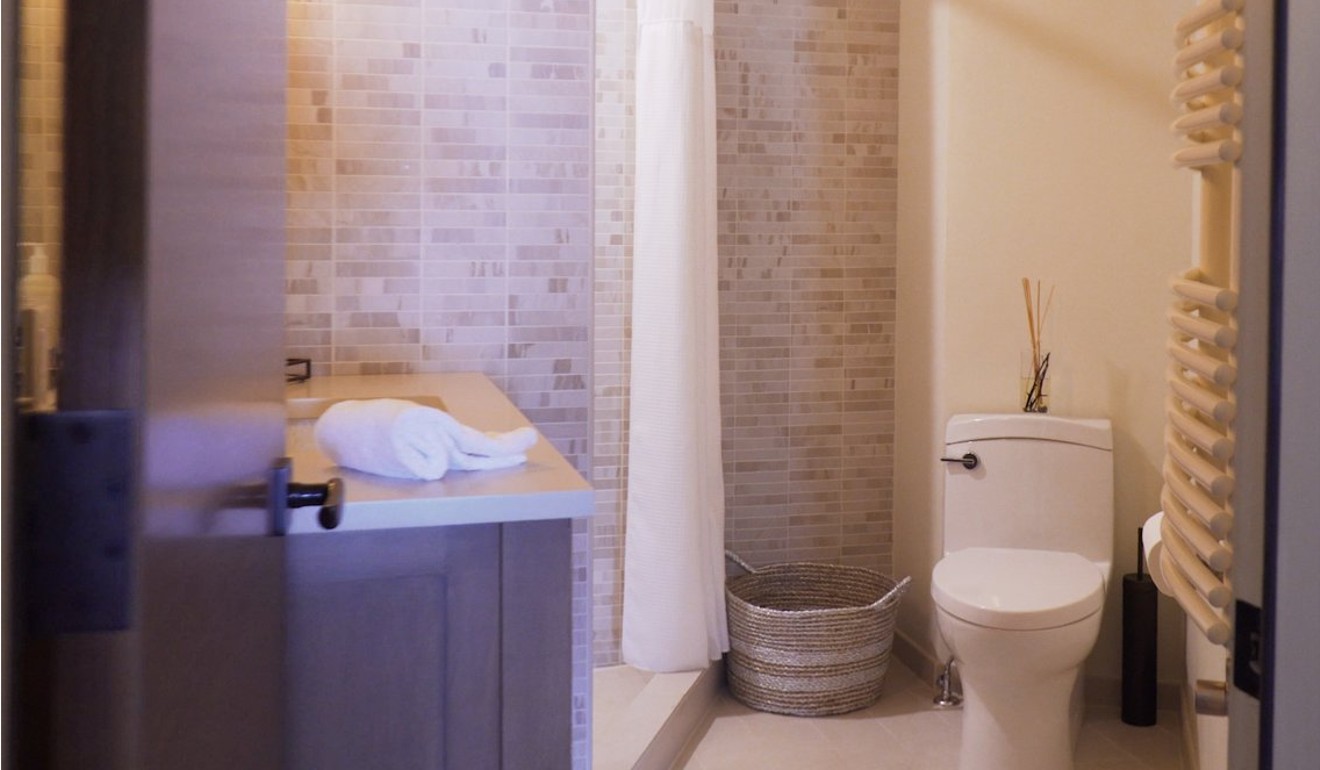 The cost to rent out the entire lodge is US$25,000 a night, with a three-night minimum stay. There's room for up to 10 people.
"Every experience includes a chef, concierge, and two guides for glacier adventures," Marne told Business Insider.
The US$25,000 package also includes access to the nearby Mountain House, which predates Sheldon Chalet. Built in 1966 by pilot Don Sheldon, father of two of the current owners of the chalet, the rustic hut is reserved for guests with back country and glacier travel experience, as no guides are provided.

Guests can also choose to book a shared experience for US$2,300 per person per night for double occupancy, and US$3,000 per person per night for single occupancy. The three-night minimum also applies to these stays.
Chanel says no to crocodile and snake skins
Although the chalet has luxe amenities, there is no internet or cell service – and the owners wouldn't have it any other way.
"Guest love disconnecting even if they were apprehensive to do so at first and have said to us after their experience – don't ever add Wi-fi/cell coverage, it will ruin the experience," Marne said.
The chalet includes an observation desk where guests can take in the mountain scenery.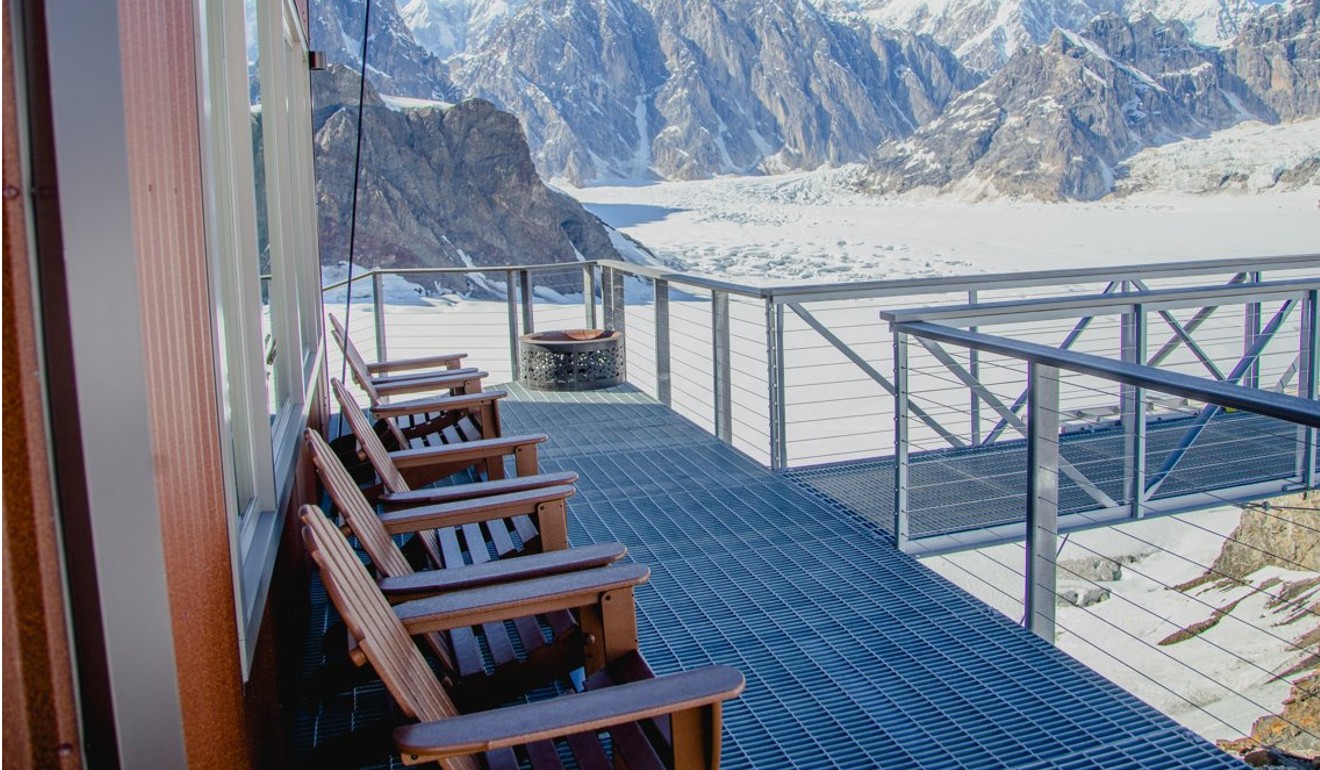 The views are jaw-dropping.
Depending on the season and the weather, there's a good chance you'll see the Northern Lights if you stay at Sheldon Chalet.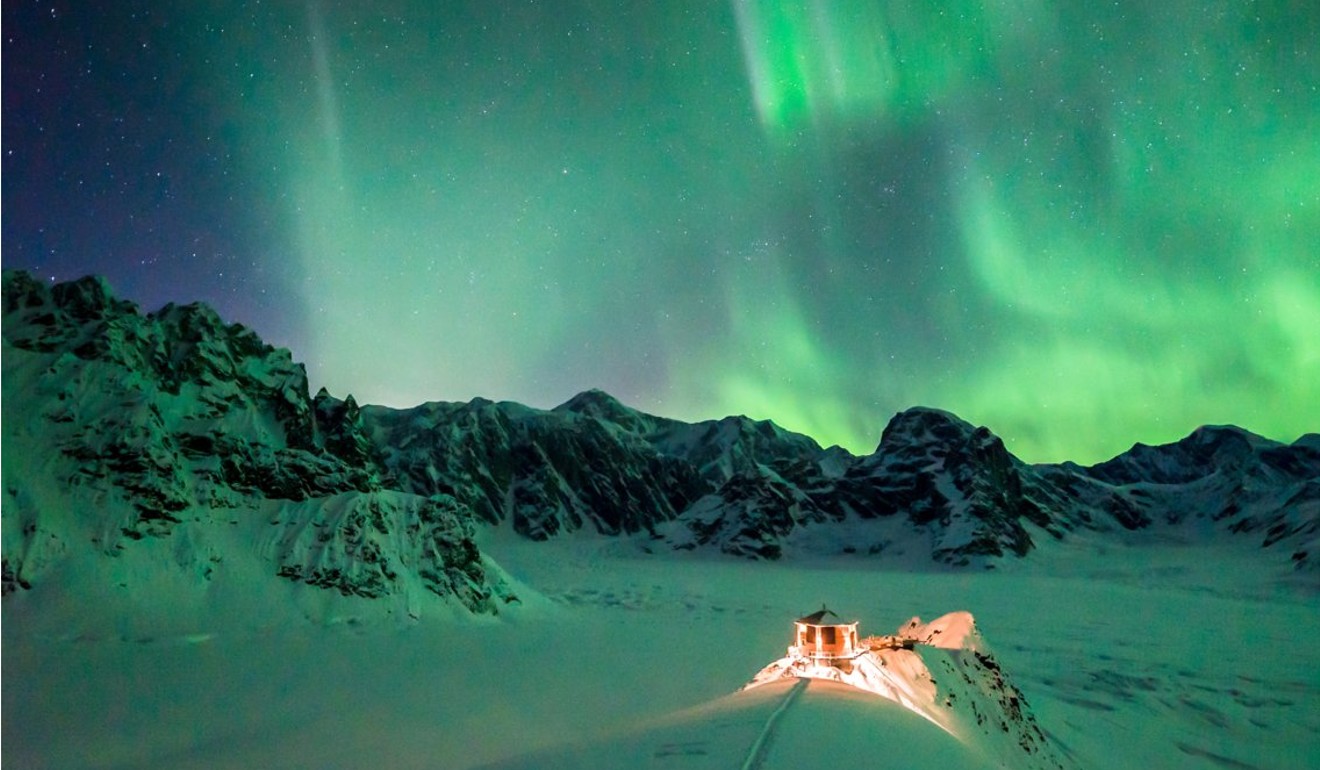 "Our unique location – latitude 63 degrees, and elevation 6,000 feet – means our troposphere is some of the thinnest on the planet, which allows you to see the aurora's blues and purples as well as shooting stars more often and brighter than elsewhere," reads Sheldon Chalet's website.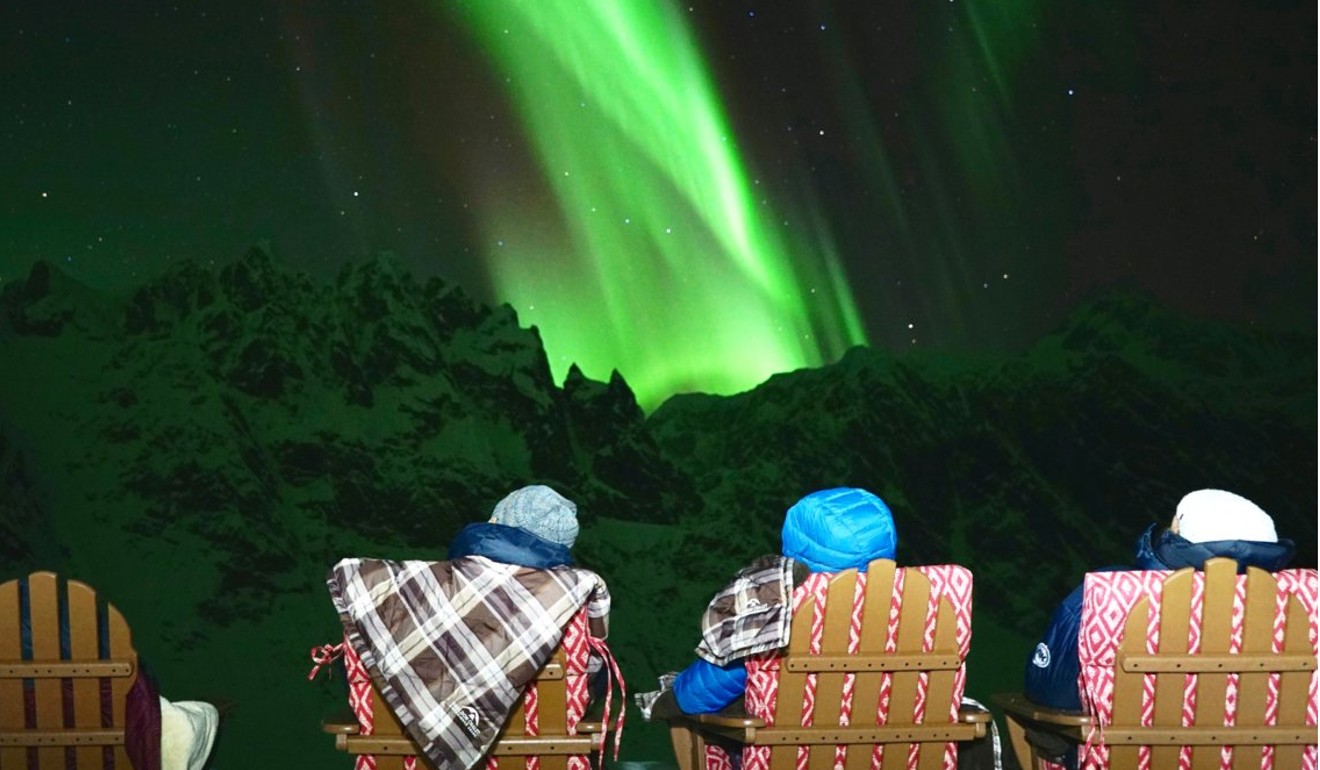 Sheldon Chalet recommends that guests pack for extreme weather year-round in the form of layers of clothing, long underwear, winter jackets and warm winter boots. Guests will be given a comprehensive packing list after making reservations.

But it appears that sometimes the sunshine is warm enough to warrant a nap in a hammock.
5 straps for your Apple Watch that will make a fashion statement
The many adventures to be had outside the lodge include sledding, helicopter tours, skiing, mountaineering, fishing, glacier trekking ...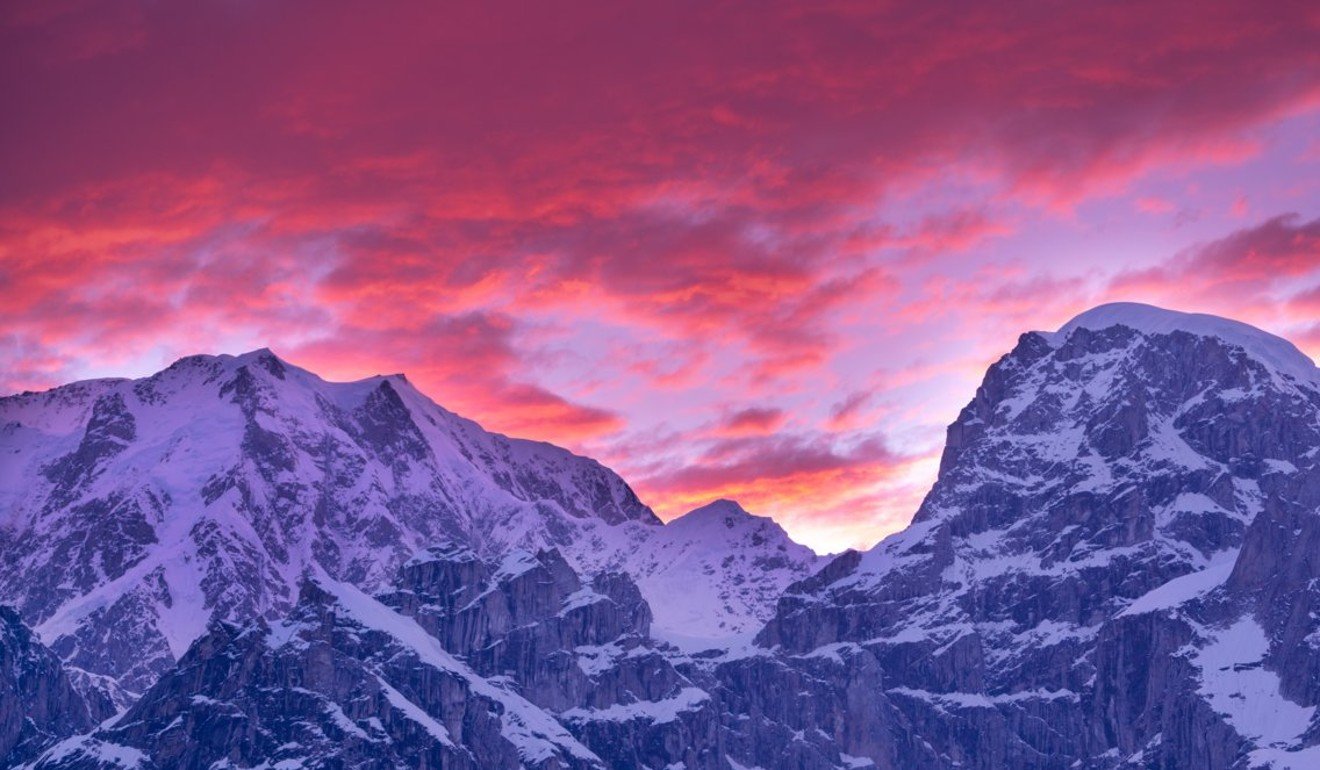 ... or simply catching a sunset behind the rugged Alaskan mountains.
Want more stories like this? Sign up here. Follow STYLE on Facebook, Instagram and Twitter

This article originally appeared on Business Insider .