Food has the ability to transport you, stirring up memories, especially during the festive season. As Christmas approaches, chefs Guillaume Galliot, Theo Randall and Bryan Nagao reminisce about past family feasts and discuss their go-to festive creations.
Caprice
For Guillaume Galliot, chef de cuisine at Caprice, Four Seasons Hong Kong, a treasured family memory from Christmas spent in Tulle, France, is revealed in Rossini-style wild venison from the Loire Valley, served with mushrooms, caramelised pine nuts and grand veneur sauce.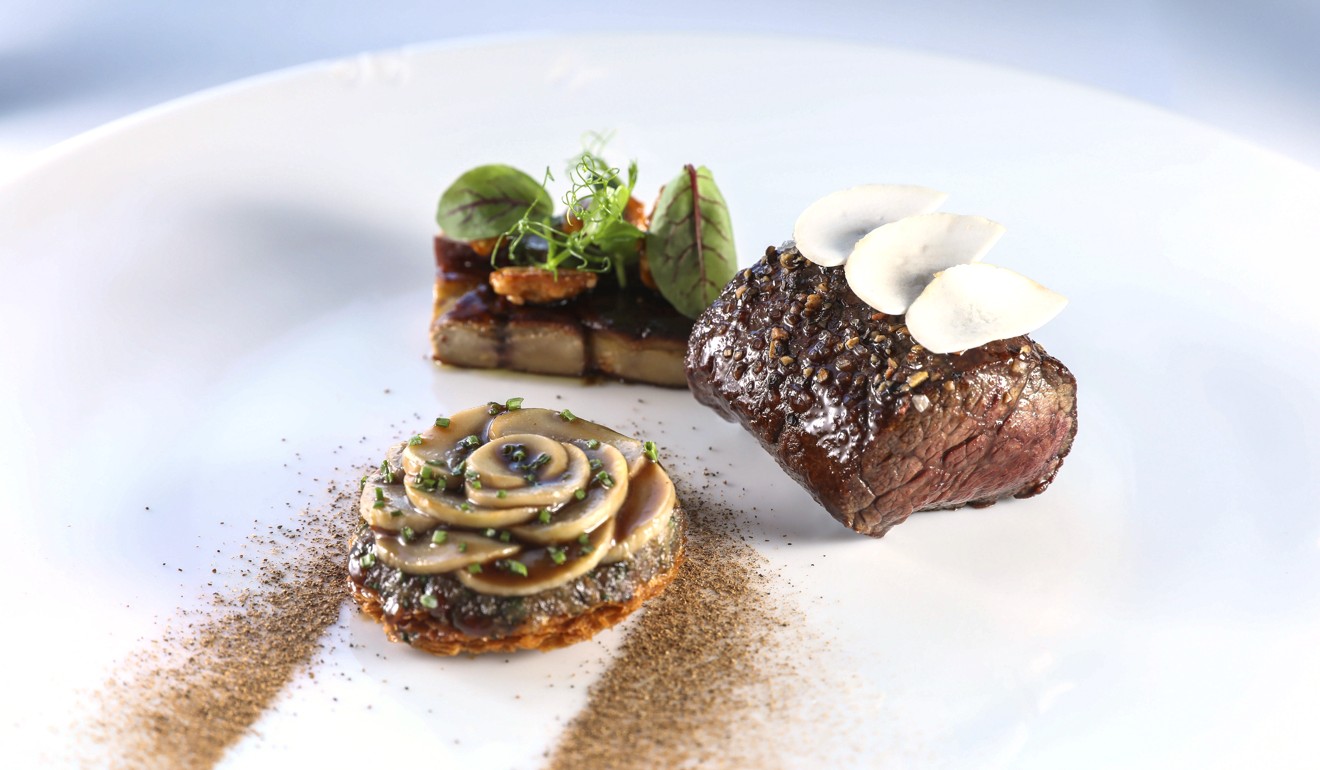 "Every Christmas growing up, my grandmother would cook something similar for the whole family, which consisted of 30 people. The aroma of this dish transports me back to those occasions," he says.
This addition of the dish was only part of a greater festive feast.
Is K-pop star Jessica Jung going to 'fall in love' this Christmas?
"Lunch would last for six hours, then around 9pm the dinner feast began," says Galliot. "The house was full of wonderful food aromas."
Diners at Caprice who are lucky enough to feast on this enticing creation (and many others) can look forward to venison fillet pan-seared in clarified butter and finished with an elegant, rich sauce that has notes of red currants.
Further decadence comes from the addition of poached foie gras, and a mushroom tart.
"The venison is crispy on the outside and tender on the inside," says Galliot. "While the foie gras has a creamy and smooth texture, and the tart offers a crunchy bite."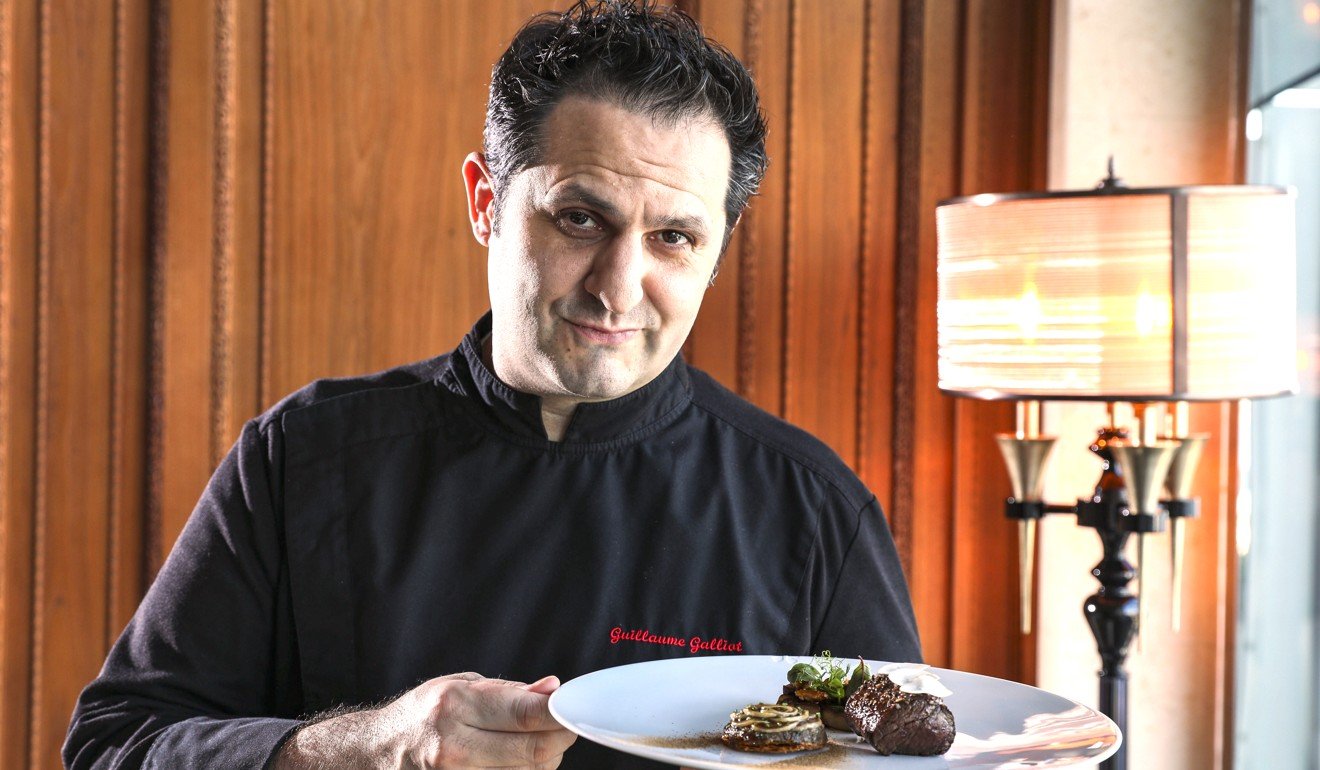 "Last year was the first time I spent Christmas at Caprice. I saw many regular guests who are like family, and I also got to greet new ones," he says.
"The festive spirit at Four Seasons is strong and I am looking forward to this year's celebrations."
Galliot is also looking forward to seeing how guests respond to pastry chef Vivien Sonzogni's chocolate Christmas decoration, which is top secret.
How to have yourself a merry vegan Christmas feast
Theo Mistral by Theo Randall
British chef Theo Randall, noted for his contemporary Italian cuisine, will be focusing on personal favourites for festive menus at his restaurant Theo Mistral at the InterContinental Grand Stanford Hong Kong in Tsim Sha Tsui East.
This includes zuppa di pesce alla mediterranea, his famous fish stew. A continually evolving signature dish, it includes a rich broth made with fresh Boston lobster, mussels, clams, sea bass and prawns, with saffron and potato.
"It is one of those dishes that is so good you have to mop up the last bits with bread, or as the Italians say, fare la scarpetta," says Randall.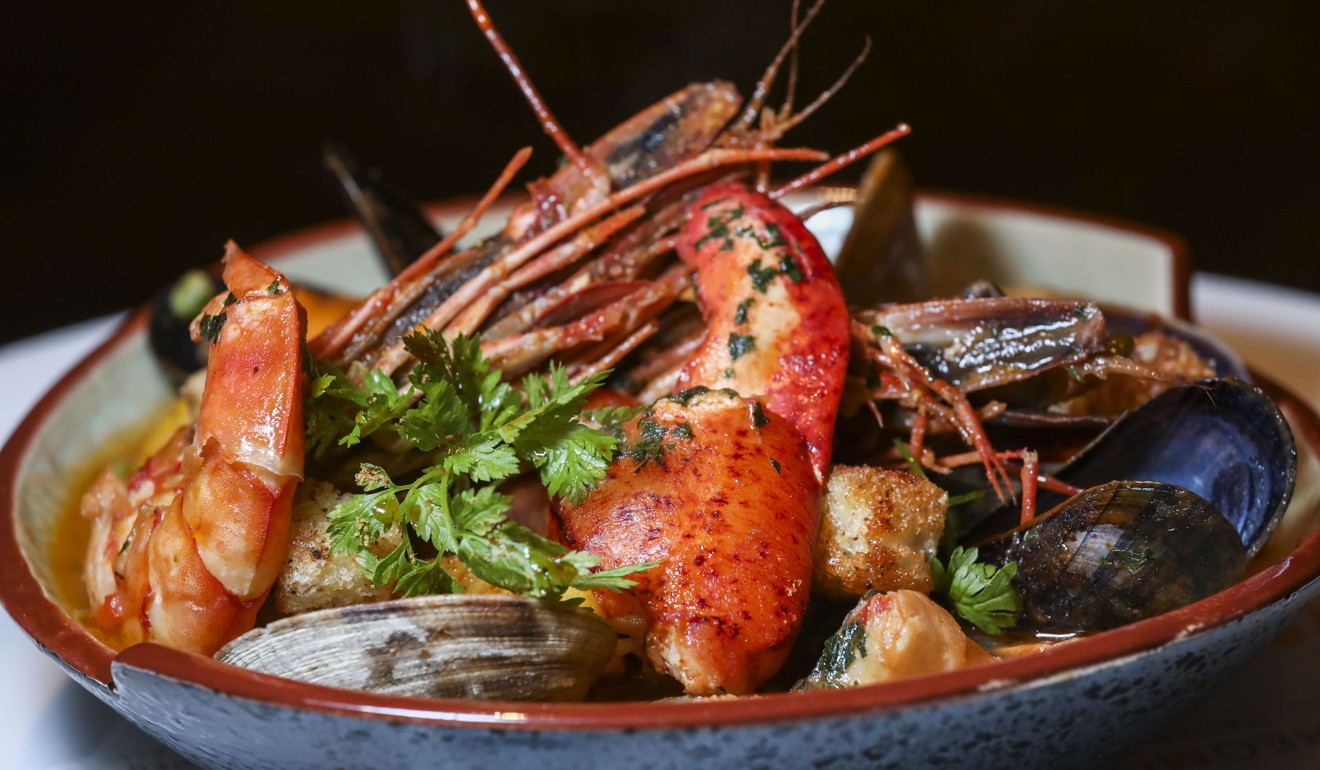 "The rich egg-yolk pasta dough combined with the sweet flavour of the duck is a perfect combination of flavours and texture," says Randall, adding that the two dishes are "very seasonal with a great sense of luxury, which is what you want for this time of year. They are also personal favourites and complement each other perfectly".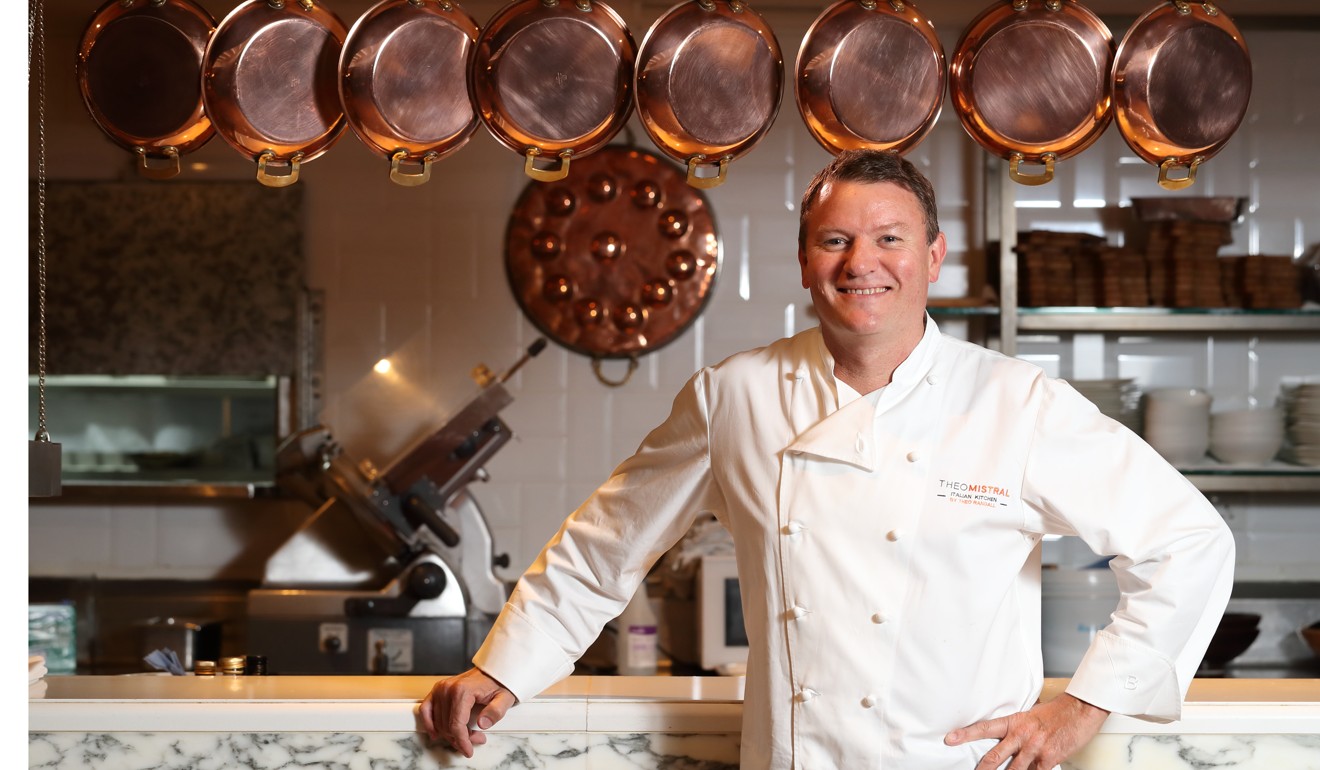 "When my daughter Lola was three, she told me in no uncertain terms what she thought about the Christmas lunch I had prepared," he says.
Randall had arisen early that particular Christmas morning to prepare a family lunch for 20, including roasting ducks.
"I had rubbed the skins with honey, balsamic vinegar and sea salt. They were resting after being cooked, and the skin was brown and glistening." Beside them was a large bowl of raw, dark-green, bubbly cavolo nero leaves," he says.
"Lola came into the kitchen and looked around a little angrily. Then she turned to me and said, 'I am not eating roast dog and I don't like crocodile skin!'"
Watch how a five-star hotel decorates their Christmas tree
Town by Bryan Nagao
Bryan Nagao, the culinary mind and hands behind Town in Causeway Bay, is bringing some of his Hawaiian upbringing to his Christmas menus this year.
This is especially evident in the dish pipikaula, which means meat rope.
"Dating back to the early 19th century, it is – at its basic – air-dried beef or beef jerky," says Nagao. "At Town, we have elevated it. The beef is brushed with white soy, wasabi and Japanese mayonnaise, then dried for a few hours."
This process means that it is not as chewy as jerky. It is served with uni, crispy taro and a warm dashi sauce flavoured with yuzu kosho and samphire.
"I would liken it more to a carpaccio – you will get the texture of dried beef with a light soy and wasabi layer, with the uni adding the flavour of the sea," he adds.
Nagao says that the dish also reminds him of family Christmases.
"Christmas is a gathering of friends and family, and in Hawaii, pupus [snacks] are always served. So at Town, this dish acts like that and kicks off both Christmas menus," he says.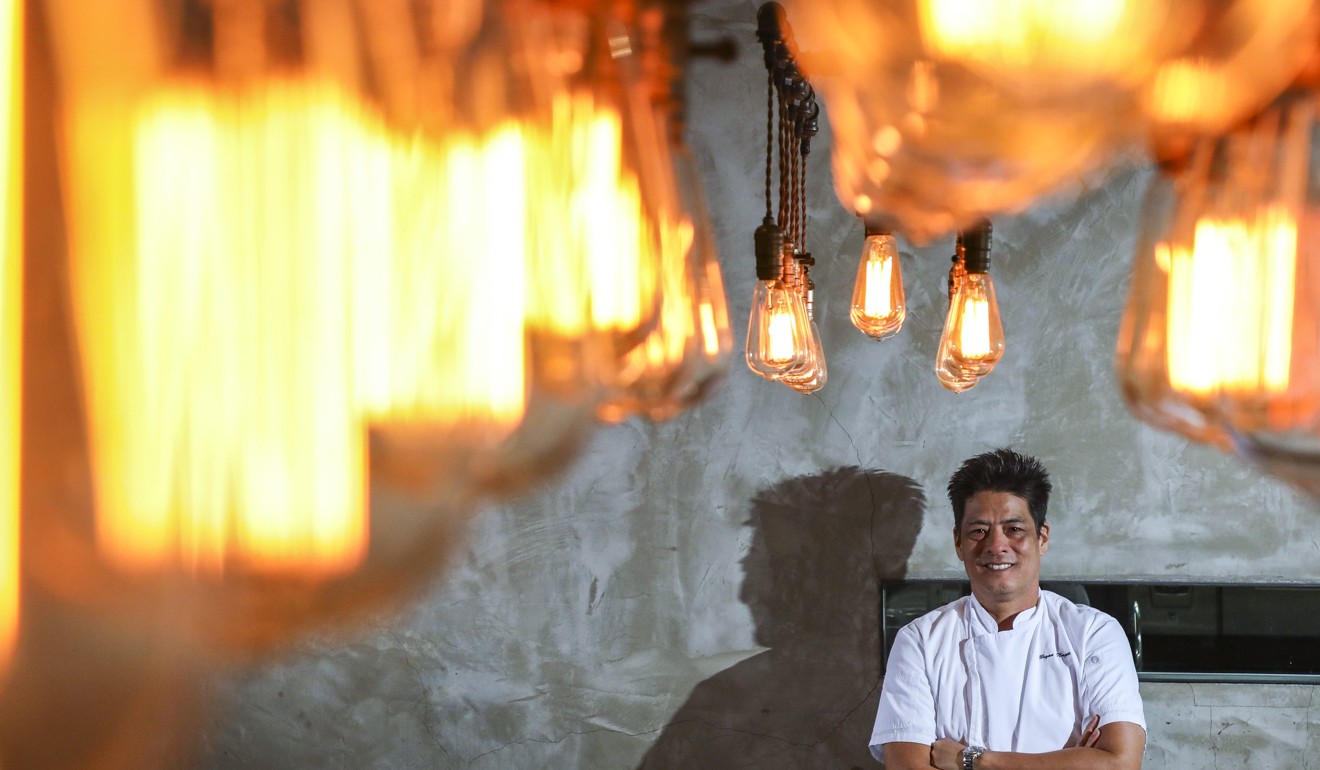 "Family Christmas for me is about eating all day long, watching TV and playing. That's all we did, inviting all our cousins over to the house and having a pot luck of food," he says.
Diners at Town get to end their meal with a stylised version of the restaurant's popular chestnut dessert, Mont Blanc, which is served with blackcurrant sorbet.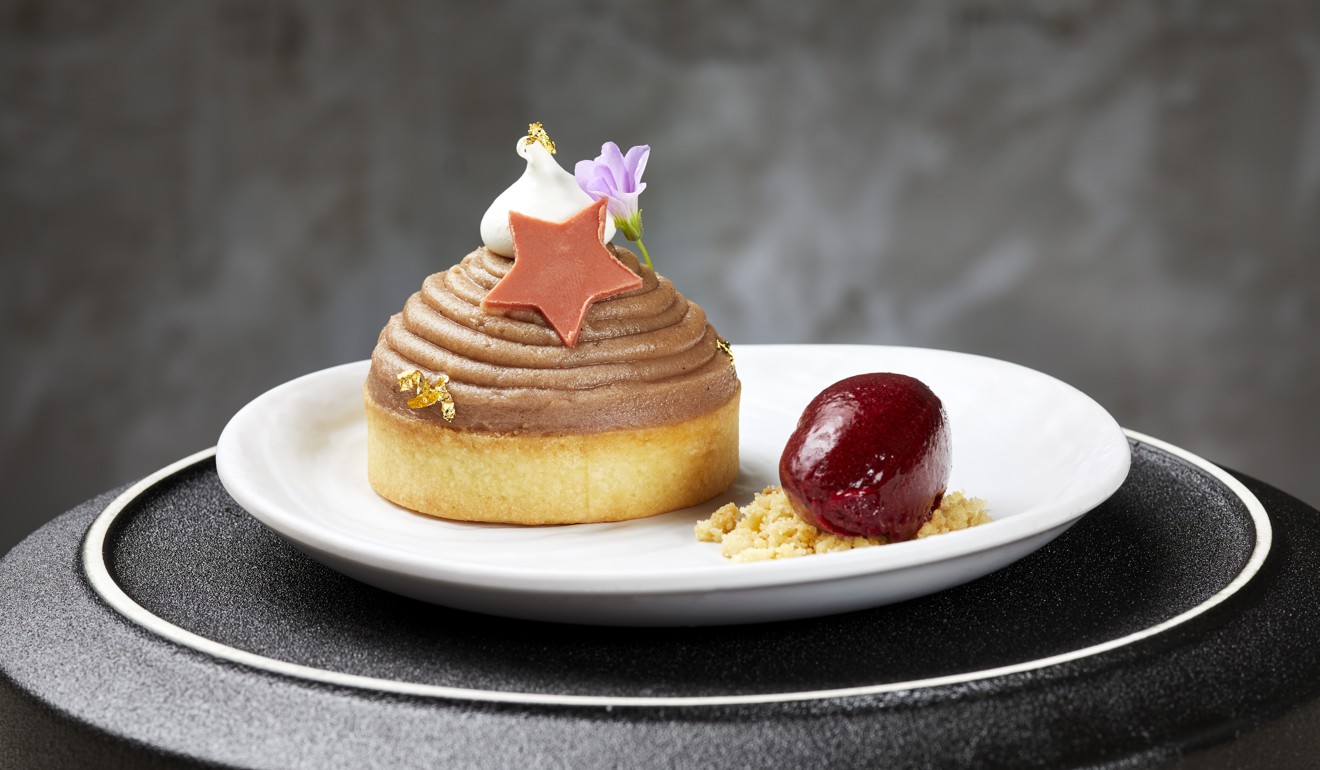 Less sweet and more texturally diverse than the traditional pudding, it is still indulgent, and features a blackcurrant jam-filled pastry shell, crunchy meringues and chestnut cream. It was chosen because both Nagao and Town's pastry chef have enjoyed memorable Christmas meals at snowcapped mountain locations.
Want more stories like this? Sign up here. Follow STYLE on Facebook, Instagram and Twitter