St. Moritz is many things: A holiday resort with world-class skiing, the birthplace of Alpine winter tourism, twice home to the Winter Olympics, and a hidden gem for the 1 per cent.
It's also, as Heidi Mitchell of Town & Country wrote, "Europe's most secretive and storied ski town".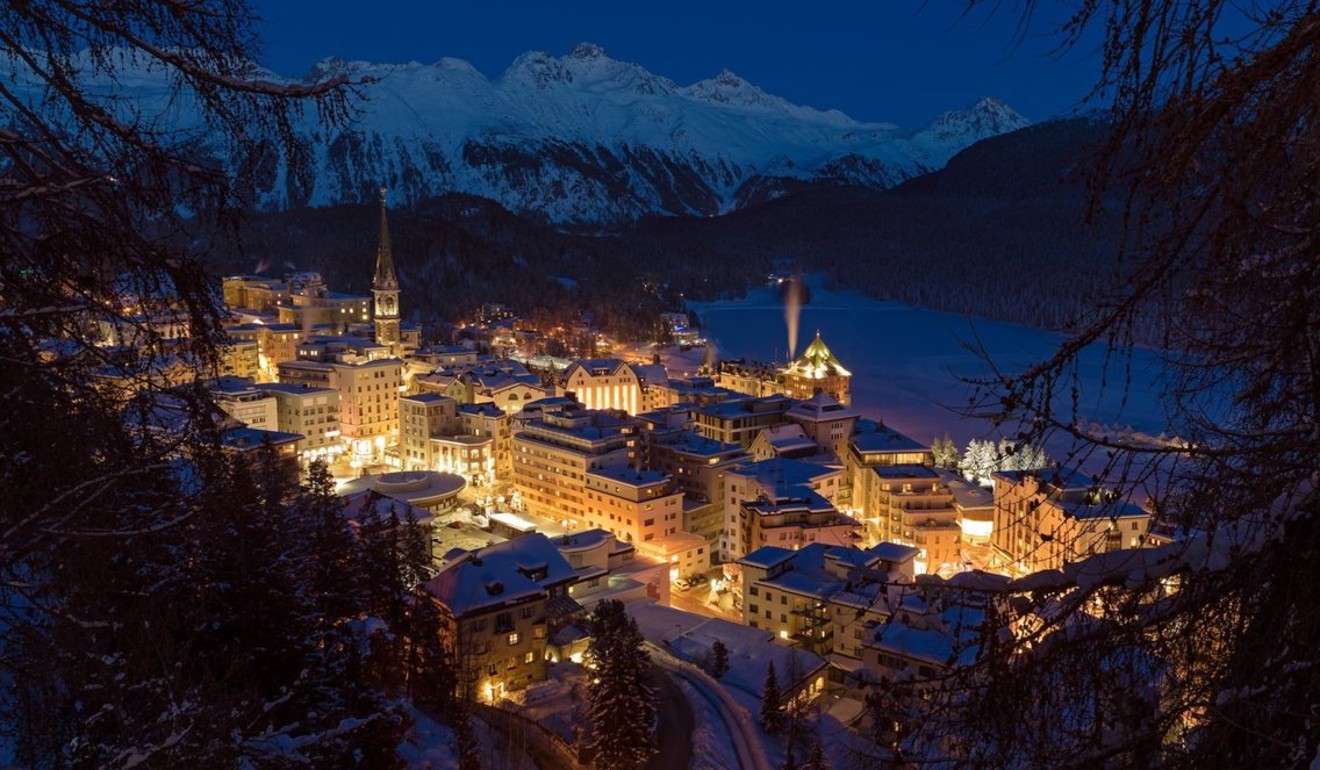 Located in the middle of the Swiss Alps, St. Moritz has popularised modern winter sports like ice cricket and snow polo, while spawning numerous five-star luxury hotels and top class restaurants with gourmet chefs.
Swiss-based St. Moritz targets Hong Kong and Chinese investors
Such a history has created a champagne and caviar lifestyle that the glitterati flock to every winter. Celebrities, royalty and billionaires alike, from Kate Moss to the Swedish royal family, come for the glitz and the slopes.
Here's a glimpse into the lavish winter wonderland that is St. Moritz.
St. Moritz is located in Switzerland's Engadin Valley, a high Alpine valley region in the Swiss Alps.
St. Moritz's history dates back to 1864, when the first winter tourists stayed from Christmas until Easter.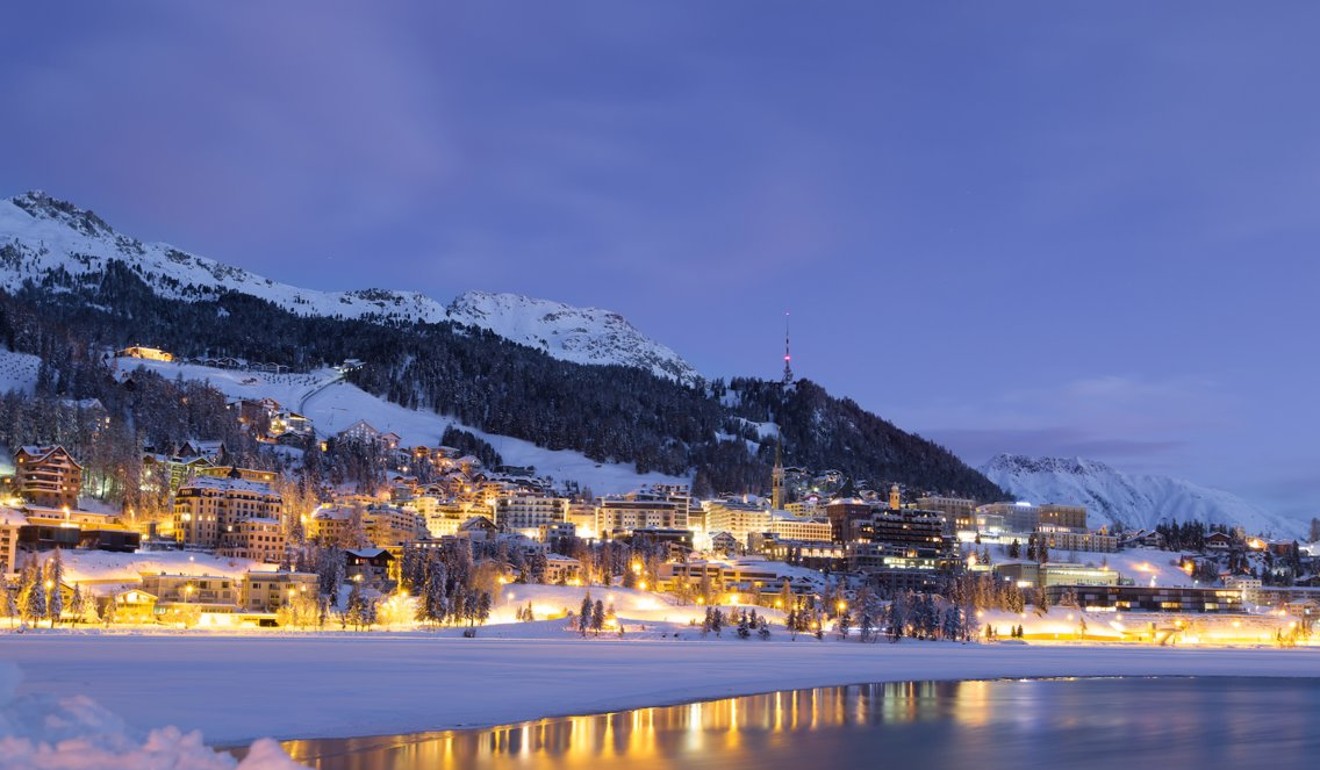 In 1928, it hosted the first official Winter Olympics and again in 1948. Women dressed in silk, sequins, and fur; men dressed in three-piece suits, according to Vogue. The event secured its status as a luxury winter tourism destination.
It was also the first place in the Alps to host a golf tournament and had one of the first running ski lifts in Switzerland.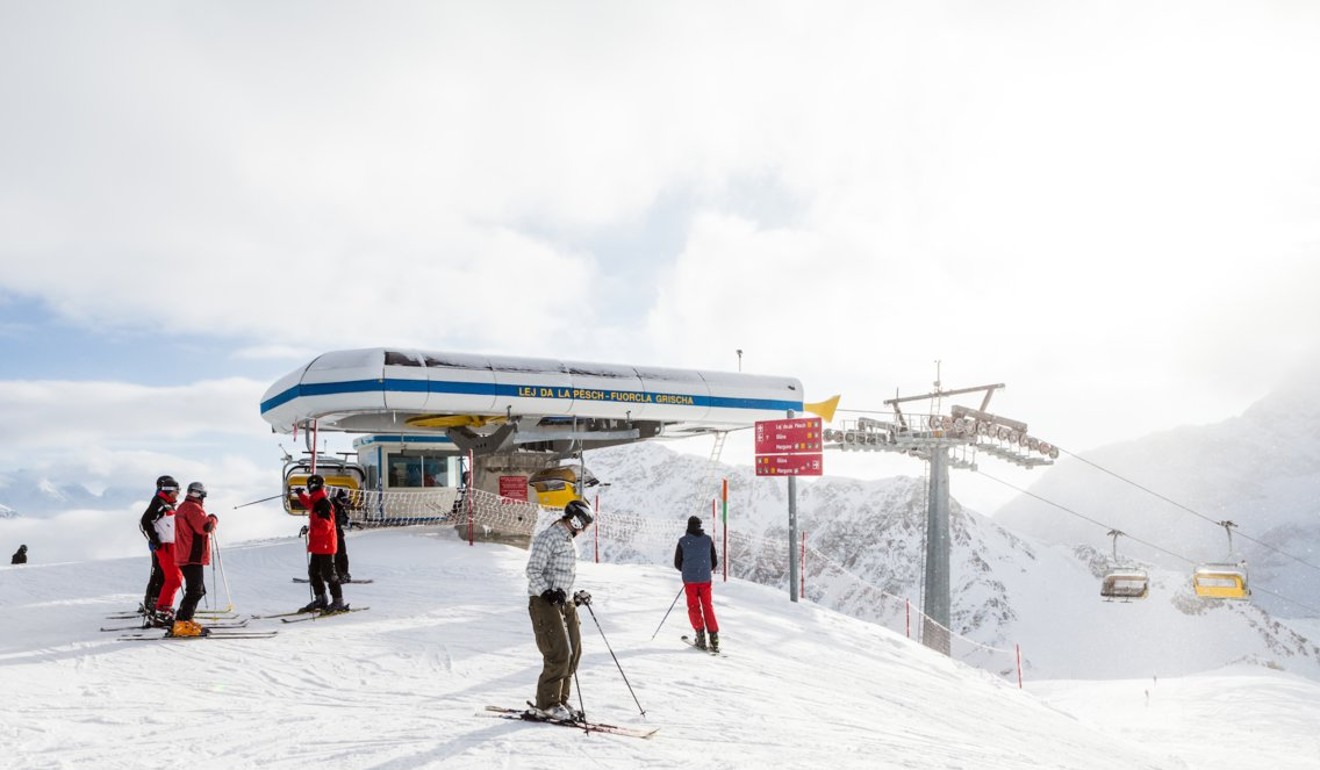 With such a history, it makes sense that St. Moritz has popularised many winter sports. It is home to the Snow Polo World Cup and White Turf St. Moritz, which involves thoroughbred racing.
St. Moritz has even served as a location for two James Bond films, The Spy Who Loved Me and A View to A Kill.

The resort has evolved into an exclusive place for the 1 per cent. "Compared to other high-end Alpine resorts like Courchevel, Verbier, or Zermatt, it's far more discreet", Oliver Corkhill, CEO of travel-planning firm Leo Trippi, told Town & Country.

Facial cryotherapy is a blast: like skiing with no effort and better skin
Celebrities and billionaires have been flocking to St. Moritz for decades. Claudia Schiffer, Liz Hurley, Kate Moss and Robert De Niro have all been spotted there.
Even royals vacation in St. Moritz, including the Swedish royal family, Prince Edward and the Countess of Wessex, and Willem-Alexander and Maxima of The Netherlands.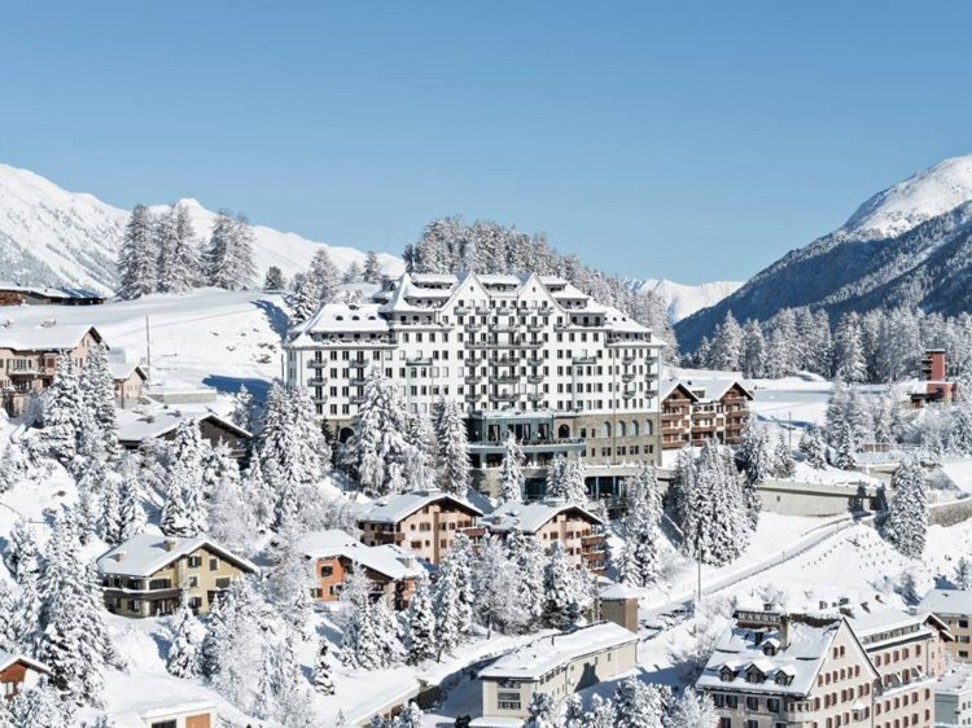 Some visitors fly into Samedan/Engadin airport in their private jets. Those who do not have their own jets can fly in via PrivateFly for about US$9,500. The closest airport for those looking to fly commercial is in Zurich, about a 2.5-hour drive away.
In addition to world-class skiing, St. Moritz is also home to five-star luxury hotels, like the Carlton Hotel, which chauffeurs guests from the railway station via Bentley and has a Michelin-starred restaurant.
Why are jewellers Swarovski and Lightbox investing in lab-grown gems?
There is also a Michelin-starred restaurant in Badrutt's Palace, where Alfred Hitchcock spent his honeymoon. Notably, it is home to some legendary New Year's parties.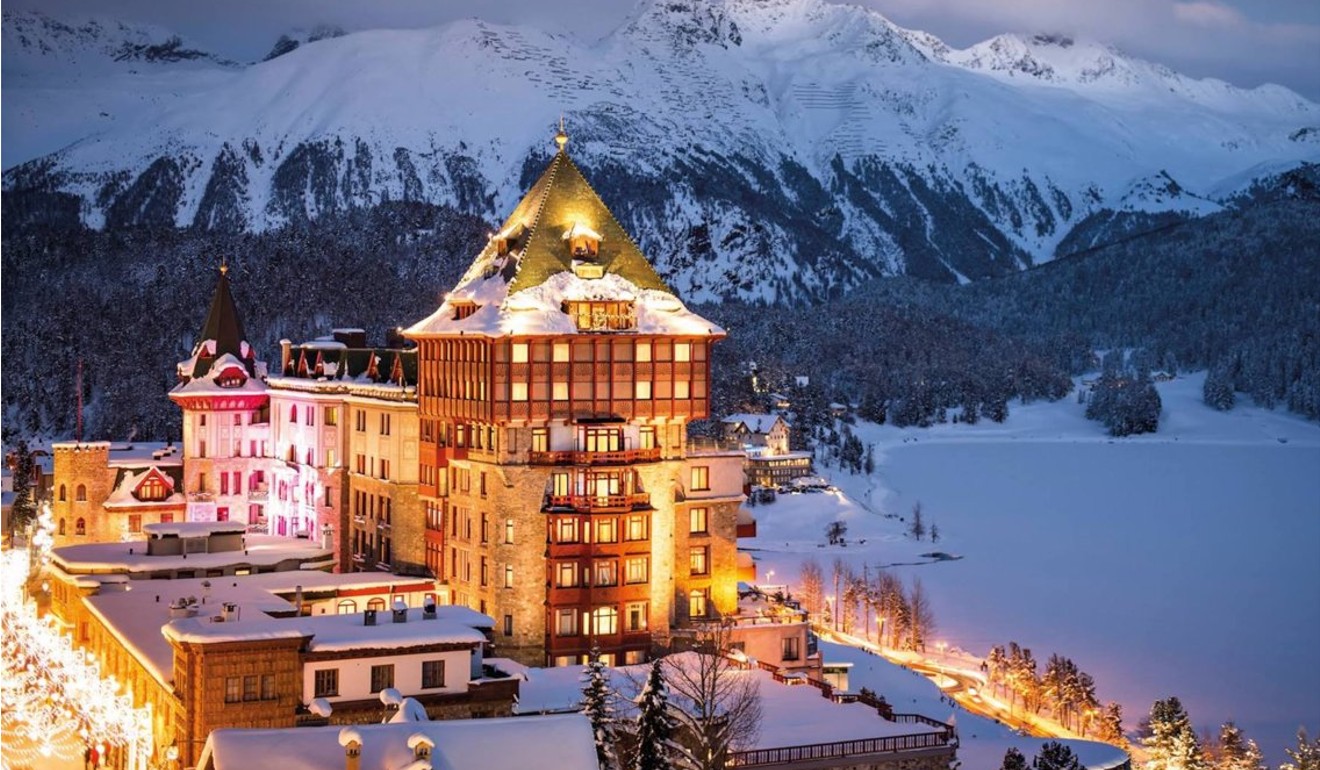 Celebrities and Swedish royalty have also stayed at the Suvretta House Hotel, which throws glamorous ballroom parties.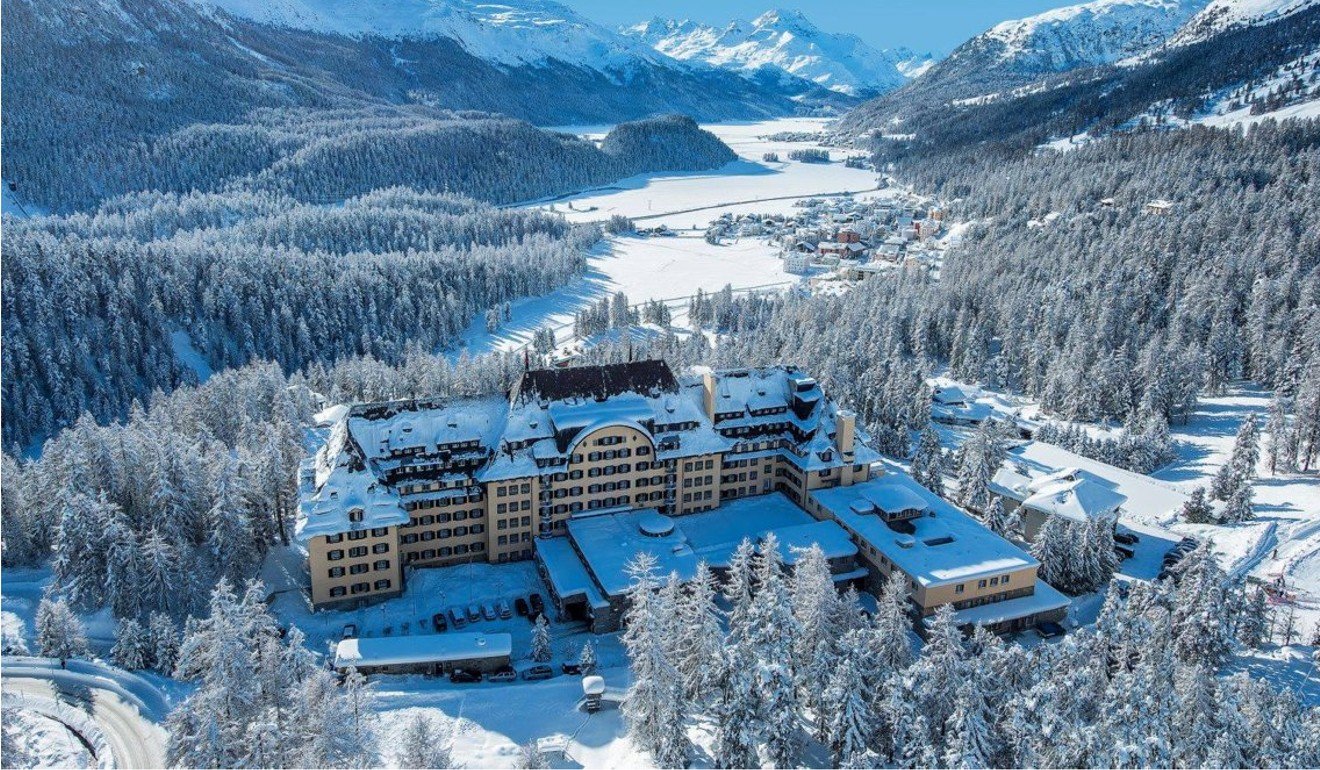 There is also Kulm Hotel, where concierges organise private moonlight ski sessions. Its spa has undergone a US$10 million renovation and includes a Finnish sauna and saltwater grotto.
That is not to mention Chesa el Toula, where you can get a 9,000-square-foot Engadin villa for prices from US$75,000 up to US$180,000.
St. Moritz is a gourmet heaven. Visitors can find more Michelin-starred restaurants outside hotels, including Talvo by Dalsass and Cá d'Oro.
Trying to avoid expensive dinners while travelling?
By day, visitors hit the slopes at Corviglia, which offers 218 miles of ski runs, as well as winter sports like sledding and skijoring, an activity in which horses race across a frozen lake or field with a skier in tow.
The men's downhill racecourse, which has the steepest start gate in the world, is located here. The nearly vertical drop has skiers skiing up to 90mph within six seconds, according to CNN.
St. Moritz is also home to Cresta Run, a famous bobsleigh run and the only one in the world made of natural ice.
For those interested in more leisurely activities, Via Serlas is a shopping mile that is home to luxury brands including Versace, Cartier and Gucci.
At night, the glitterati hit the celebrity-studded King's Club, the Studio 54 of the Swiss Alps, or Devil's Place, a bar that reportedly has the world's largest whiskey collection.
Meet Victoria's Secret 2018 US$1 million, 71-carat Fantasy Bra by Swarovski
But a night out isn't complete without a visit to Casino St. Moritz in the Kempinski Grand Hotel, the place to be for high rollers.
With such a wide range of winter activities and luxury accommodation, it's no surprise St. Moritz is so popular among the world's most elite travellers.
Want more stories like this? Sign up here. Follow STYLE on Facebook, Instagram and Twitter

This article originally appeared on Business Insider.