A luxurious private jet package will let you celebrate New Year's Eve twice on two different continents, first in Sydney, Australia – and then in Los Angeles in the United States.
Carol Cork, marketing director of PrivateFly, the private jet booking company offering the package, said the package is the ultimate way to ring in the new year "in the world's most iconic locations".
"The flight time from Sydney to Los Angeles in a Gulfstream G550 is 13.5 hours, so with the 19-hour time difference, you get to replay over 5.5 hours of party time, by flying eastward," she said.
Would you pay US$125,000 for a rooftop view of New Year's Eve in Times Square celebrations?
The flight timing is so tight that it is possible only by private jet, Cork said. The package costs US$255,500 to charter the entire aircraft, or US$31,950 per person if eight friends book together.
The trip has quite a jam-packed itinerary.
The party starts at 8pm on December 31 in Sydney, at "one of the city's glamorous nightspots or VIP parties", PrivateFly said.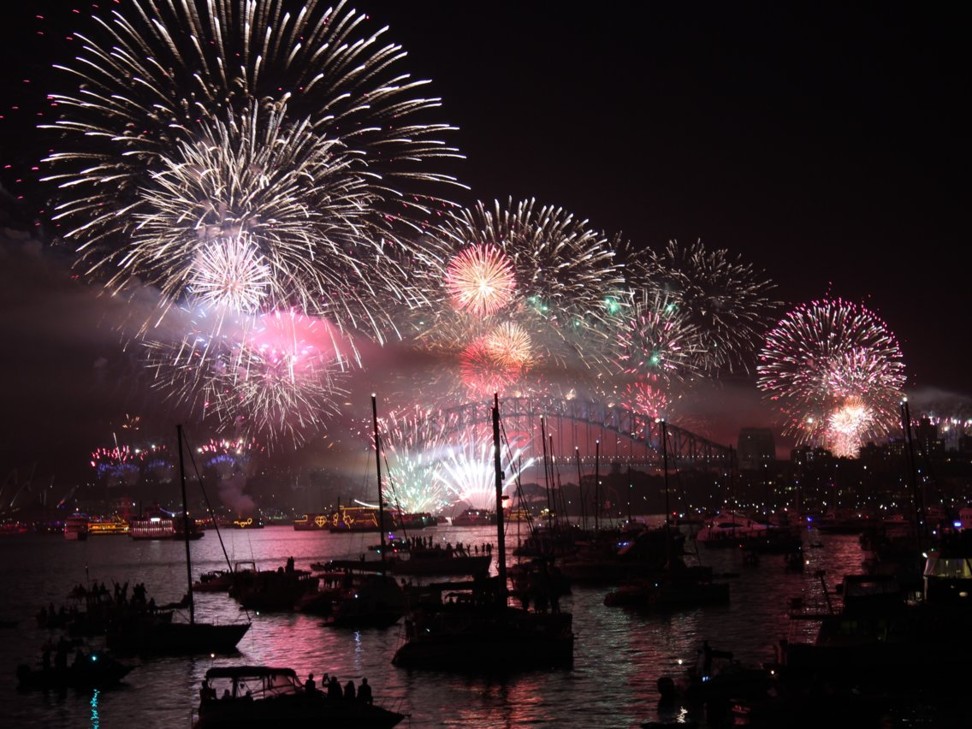 Guests celebrate the new year at midnight with a view of the famous fireworks in Sydney Harbour.
At 2am, the partygoers will take off from Sydney in a Gulfstream G550, which is one of the most popular private jet models, Private Fly said.
The time in Los Angeles is 19 hours behind Sydney, which means that if you can make the journey between the two cities in less time than that, you can effectively fly "back in time" and arrive several hours before you left, it said.
22 New Year dining options to help you ring in 2019 in style
The plane lands in Los Angeles at 8.30pm local time, "where the night is still young and there's time to head to your party of choice," PrivateFly said.
Guests then ring in the new year a second time in the City of Angels.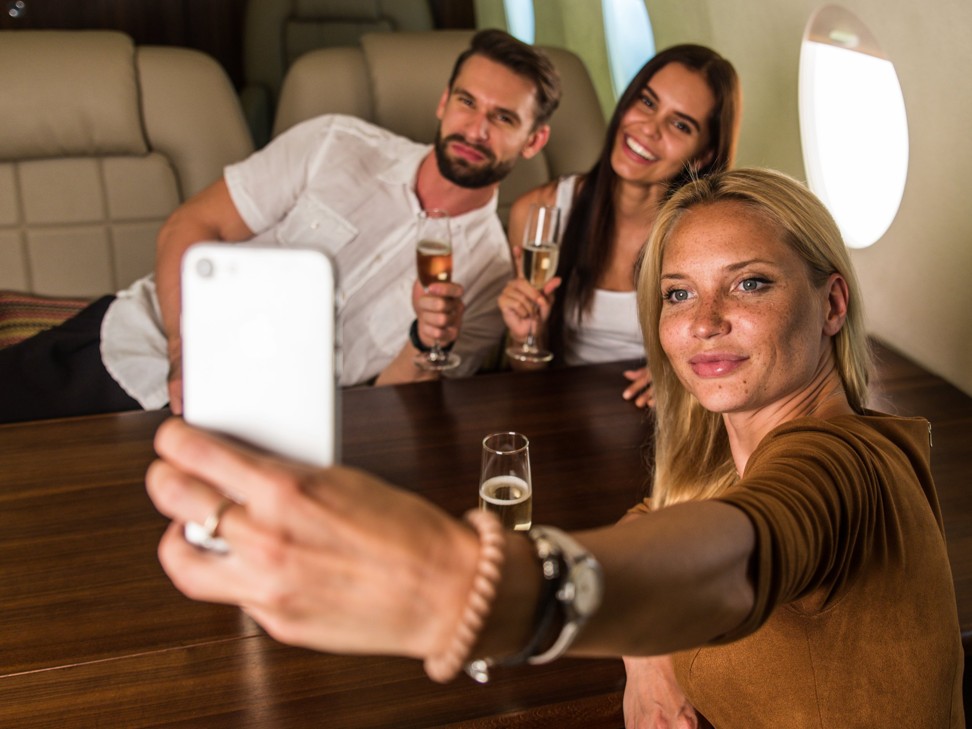 PrivateFly offers two different in-flight experiences: the "Wellness" package or the "Festive Flight".
For the Wellness experience, the private flight attendant will adjust the lighting and temperature of the jet's cabin for the "optimum restful flight experience", PrivateFly said.
Passengers can lounge in designer pyjamas and slippers, pamper their skin with luxury skincare products and masks and sip detox juices.
There is also a "VIP vitamin-packed" catering menu.
The cabin includes a master bedroom and separate flat single beds, outfitted with deluxe bedding.
The Festive Flight on the other hand, is for "those looking to continue the celebrations at 45,000 feet [13,700 metres]", Private Fly said.
Guests can party in the festively decorated cabin with the help of state-of-the-art music and entertainment systems, drink cuvée champagne and eat dishes such as caviar, lamb tartare and lobster.
Want more stories like this? Sign up here. Follow STYLE on Facebook, Instagram and Twitter
This article was originally published by Business Insider