From bars to spas: 7 things to try in Taipei in one night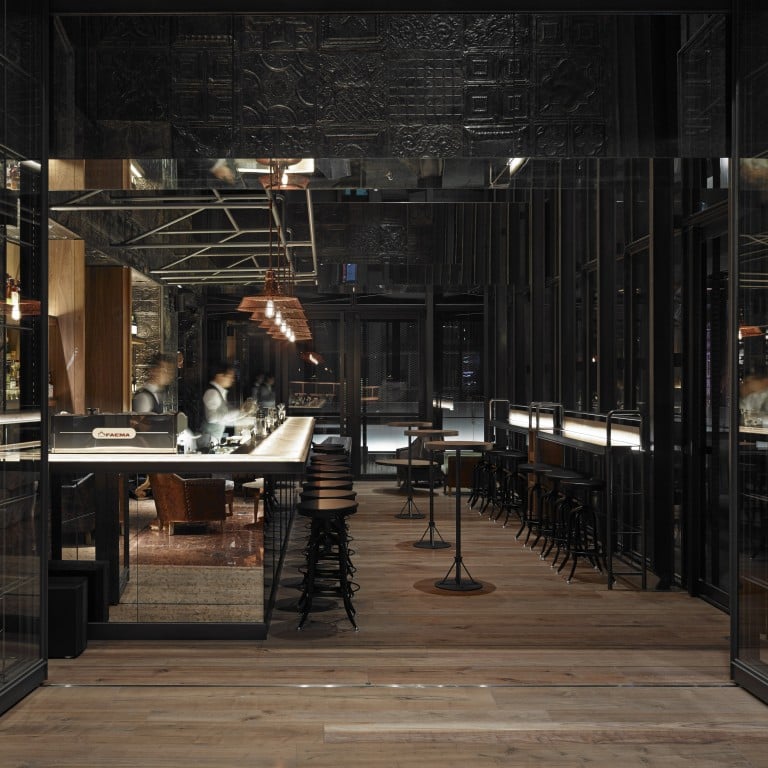 It's a pity there isn't more time in a day to enjoy the pleasures of Taipei. One way to solve that problem is to push sleep back and stretch each evening. Even at midnight, it's still possible to have a tea-inspired beverage, catch a Mando-pop performance, have mala hotpot and luxuriate in an onsen. In the Taiwan capital, it's possible to have it all.
1. East End bar, Hotel Proverbs
Boutique hotel bars don't get better than this. The East End bar is located at the modern industrial Hotel Proverbs, designed by Taiwanese architect Ray Chen. Venerated bartender and co-owner Nick Wu has Japanese bartender Hidetsugu Ueno of Tokyo's High Five consulting for the bar, giving it a fantastic base to start from. Order a longan old-fashioned and you'll see why this bar came in #39 on the Asia's 50 Best Bars list in 2017.
Address: 56, Da'an Road Section 2, Da'an District
T el: +886 903 531 851
2. Zeng Ji pork trotters vermicelli soup
There are several low profile night markets such as Shuangcheng Night Market – come here for Zeng Ji's pork trotters vermicelli soup. The soup is flavoured with angelica root, dark soy sauce and topped with slices of tender pork trotters, a heartwarming dish for the soul on cool spring evenings. You'll be jostling for table space at this streetside stand with locals and the occasional tourist.
Address: #30 Shuangcheng Night Market, Intersection of Shuang Cheng Street and Nongan Street
3. Larriere-cour bar, East Side
Taiwan's agricultural scene is huge so you will want to find a place to taste all the malty pleasures in what has been described as a whisky museum – the Larriere-cour bar in Taipei's nightlife epicentre, East Side. Award-winning home-grown whiskies such as Omar from Nantou Distillery and Kavalan from Yilan County are available by the glass or as whisky flights. If you can speak Mandarin, listen to the bartenders wax lyrical about the products before you are sold on them.
Address: 4, Lane 23, Anhe Road Section 2, Da'an District
Tel: +886 2 2704 7818
4. EZ5, East Side
Taipei is home to Mando-pop so it's fitting to check out a live house where singers and bands jam, surrounded by an audience. EZ5 is an oldie but a goody – think of it as the cradle of Mando-pop: Julia Peng, Tiger Huang, A-Lin and Hsiao Huang-Chi have all performed here before. Zhuo Yi-Feng, Freya Lin and Zhang Xinjie still do so today.
Address:   211, Anhe Road Section 2, Da'an District
Tel: +886 2 2738 3995
5. The Emperor Spa
Every time I visit Taipei, I make it a point to head to the mountains in Beitou and Yangmingshan for a soak in the onsens. The Emperor Spa, a 24-hour onsen, is perfect to visit late in the night as it doesn't compete with cocktail hour, dinner or the last bout of shopping. It has a number of outdoor pools for soaking in – thanks to gender segregation, visitors find themselves in their naked glory in the cool embrace of mother nature. Start off with a thorough wash as you would in a Japanese onsen, then alternate between hot pools and an icy cold one. The air and atmosphere in the mountains is so good it lulls you into believing you have left the city.
Address: 42-1, Lane 402, Xingyi Road, Beitou District
Tel: +886 2 2862 3688
6. Chin Huajiao hotpot
If you need late-night sustenance – either before or after drinks at the bar – Chin Huajiao is the place to be. The smooth Sichuan-style mala broth is spiced with Chongqing green peppercorns. It's so smooth and good you would have a first slurp before the numerous locally-sourced meat and vegetables arrive for your hotpot supper. Other distractions include the beautiful modern decor, the sauce bar and beverages like peppercorn-spiked tea and beer. Open till 1am.
Address: 137, North Zhongshan Road Section 1, Zhongshan District
Tel: +886 2 2511 1097
7. Taihu Taiwan Oolong Craft Beer
Tea is a big part of everyday life in Taiwan – it's not just consumed as a boba milk tea beverage, but it has found its way into gastronomy, cocktails and beer. Celebrated home-grown brewer Taihu Brewery has teamed up with Silks Hotel Group to create a Taihu Taiwan Oolong Craft Beer, a refreshing beverage that brings together the best of the oolong and beer worlds. Knock back a couple of these delicate craft beers at the Regent Taipei's Gallery Lounge before heading out for the evening.
Address: 3, Lane 39, North Zhongshan Road Section 2, Zhongshan District
Tel: +886 2 2521 5000 ext. 3852
Want more stories like this? Sign up here. Follow STYLE on Facebook, Instagram and Twitter

Even at midnight in the Taiwan capital, it's still possible to sip a tea-inspired beverage, enjoy a Mando-pop performance, slurp up mala hotpot or luxuriate in a 24-hour onsen