Gins with a twist: why distillers are giving juniper berries a makeover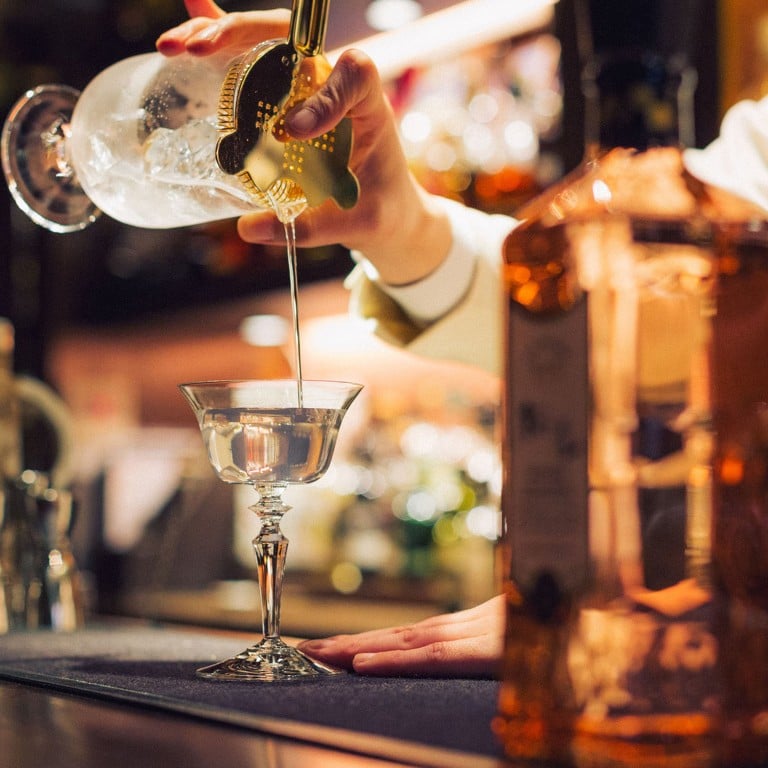 It sounds like an alcoholic version of a Harry Potter novel: gin that magically changes colour from royal blue to pink in the glass; milk that turns into vodka; and bitters distilled from the blood and bones of a roe deer.
Yet far from fantasy, this is the kooky world of craft spirits.
Tired of the same old brands mass-producing our drinks, aficionados are hunting out unique spirits that offer something special in taste and character.
"Interest in small brands is growing fast," says Rob Kariakin, head mixologist at tequila and mescal specialist Los Sotano in Lan Kwai Fong Central, Hong Kong.
"People are looking beyond the big labels for spirits with a story to tell about where they come from and how they are made."
A growing number of artisan distillers around the world are providing ever more interesting drinking options in response. The small size of these producers means they have the freedom to make what they like.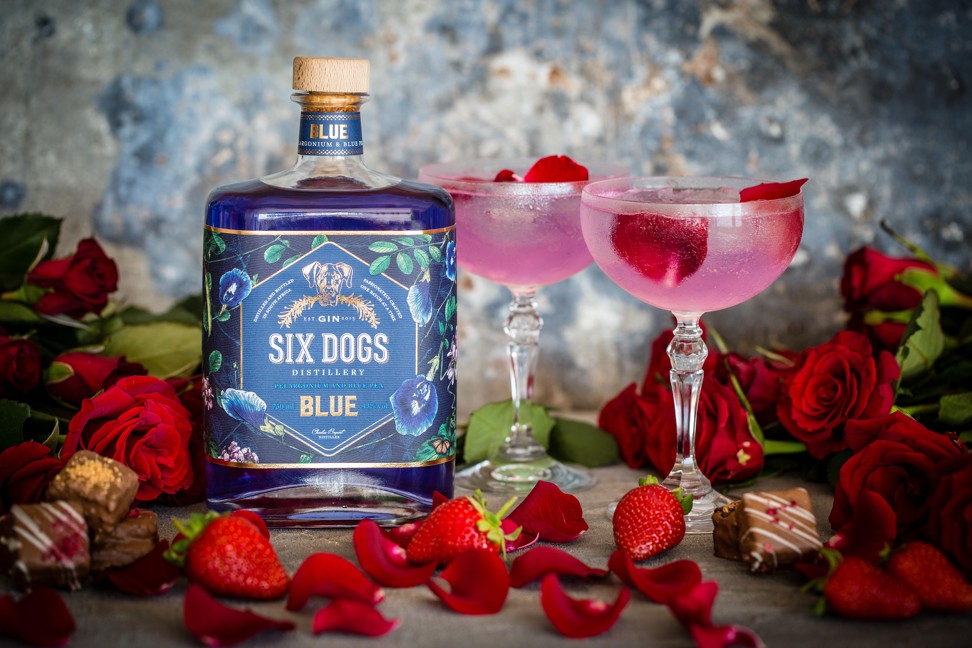 "The real benefit to being an independent producer is the ability to take risks," says Lance Winters, master distiller at St. George Spirits, America's oldest craft distillery in a country that now has more than 1,500 small independent producers.
"To play it safe, the larger producers tend to follow trends. With our level of independence, we can get creative."
St. George makes everything from gin, vodka and single malt to fruit brandies, liqueurs and absinthe, using local ingredients where possible. Its Terroir Gin, which contains botanicals of Douglas fir, California bay laurel and coastal sage, was inspired by the aromas of a mountain trail on a summer afternoon.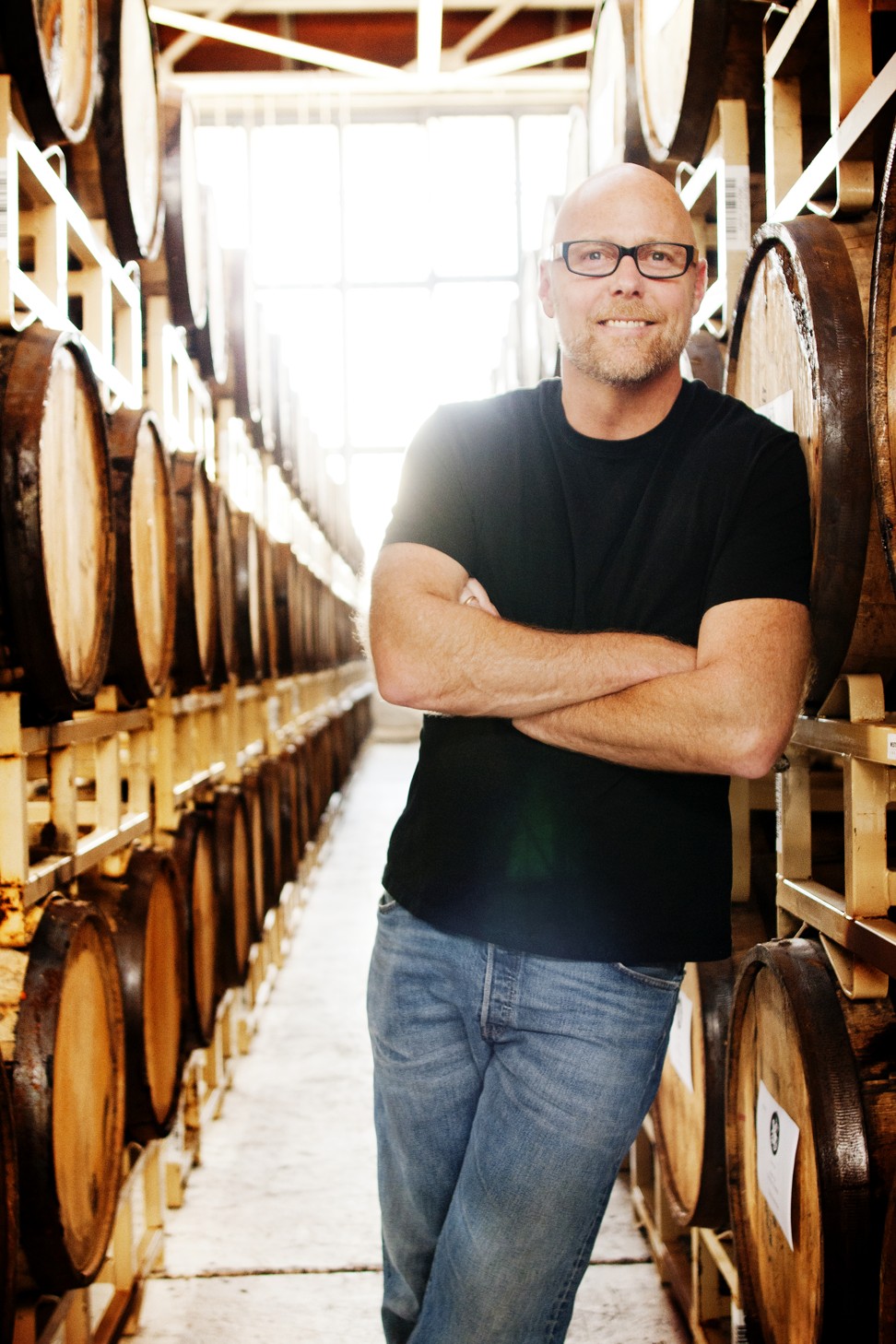 "The idea behind it was to evoke a peaceful hike in the woods," Winters says. "I don't think that any big producer would have taken a risk on something like that.
"Our spirits tend to be a reflection of who we are as distillers, instead of just fitting in with a preconceived notion of what a spirit should be."
Its Dry Rye Gin certainly rewrites the rules: to add malt and spice to the gin, Winters uses an unaged rye whiskey as the base. The base spirit is so malty it takes twice as much juniper to balance the flavours.
"It makes for a very polarising gin," Winters says. "People either love it, or they think that we must be crazy. Even with a shortlist of botanicals going in, it took about six months of recipe modification to get it just right."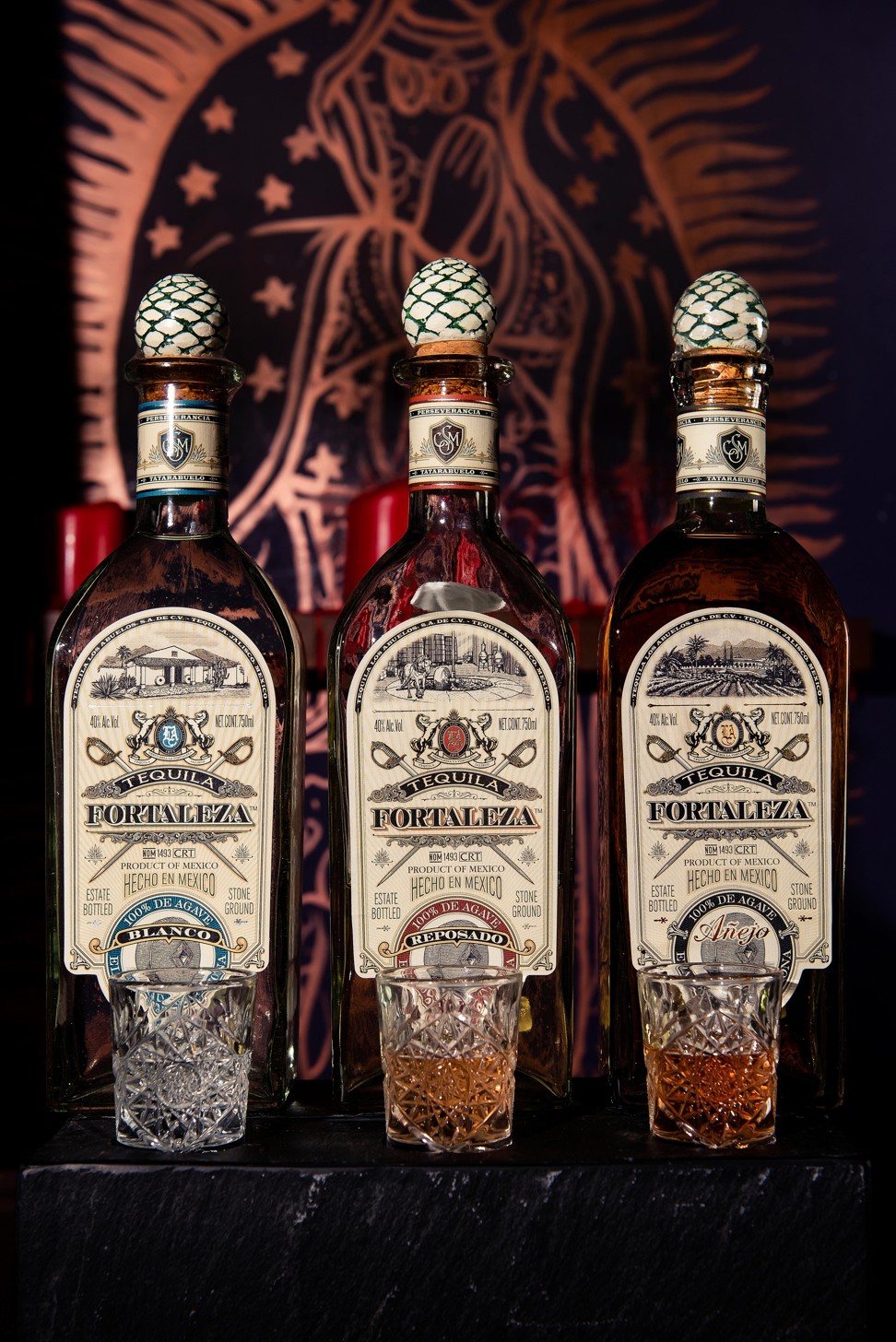 Also shaking up our expectations of how spirits are made, English dairy farmer Jason Barber converts the whey left over from the cheese-making process into vodka – probably the world's first vodka made from milk.
Black Cow Vodka won a Gold Medal at the San Francisco World Spirit Competition in 2015 and top UK chefs, including Mark Hix and Hugh Fearnley-Whittingstall, are fans.
For many boutique brands, offering something unique means research and development is a huge part of the process.
"We had to teach ourselves everything, and we like to innovate being the first in a technology or style," says Charles Bryant of Six Dogs Distillery in South Africa, which makes two outstanding gins.
"It's all been great fun as one advances along the knowledge curve."
However, it is not always a smooth journey: "Naturally, you're your own boss, but that isn't as easy as you might think – the earliest we've been up to turn the still on was 2.30am after we learned that electricity in the country was going to be load shedded [shut down]," Bryant says.
Six Dogs' Karoo gin aims to capture the essence of the expansive semi-desert area of south-western South Africa through three distinguishing botanicals: wild lavender (Pteronia incana), which is a "rather ugly bush found all over the Karoo, with a heavenly scent of mountain freshness"; lemon buchu, which has "more concentrated lemon oils packed into it than a lemon itself"; and acacia karroo, an indigenous tree which flowers "with the most unusual scent."
As the acacia karroo flower is so delicate, Bryant introduced molecular technology to the distillery: he uses a rotorvap, which, by creating a vacuum, lowers the boiling point of alcohol to around 28 degrees Celsius (82.4 degrees Fahrenheit) rather than above 78 degrees. This allows for distillation without damaging the flower.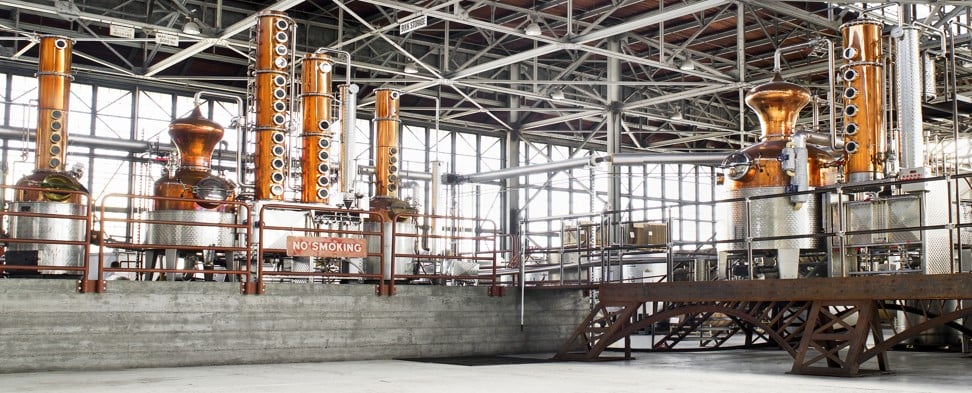 Bryant's Blue gin, which gets its colour from the Clitoria ternatea, or blue pea flower, turns pink when mixed with tonic.
Six Dogs is not the only gin producer in the world to be using this flower; Brass Lion Distillery in Singapore, for example, includes it in its Butterfly Pea gin. The flower is traditionally used in local Peranakan cuisine.
The Old Curiosity in Scotland is another artisanal producer experimenting with colours. The distillery launched its Apothecary Rose gin, which changes from light gold to pink when tonic is added, for last Valentine's Day. The distillery makes a gorgeous range of pastel-hued gins from 600 varieties of herbs growing in its garden.
Copenhagen Distillery in Denmark has taken innovating with ingredients one step further when it expanded from gin, snaps, aquavit, liqueur and whiskey into bitters.
Taking inspiration from the hunt, its two limited-edition Jagt Schweiss bitters launched this year are made from wormwood, cranberries, bay leaf, hops, fermented honey, sea salt and the blood and bones of a roe deer.
For many independent distillers, ingredients that offer authenticity of place are key.
Hiroshima has long been famed for its oysters and citrus fruits, but last year these two ingredients took on an unexpected role there as flavours in gin.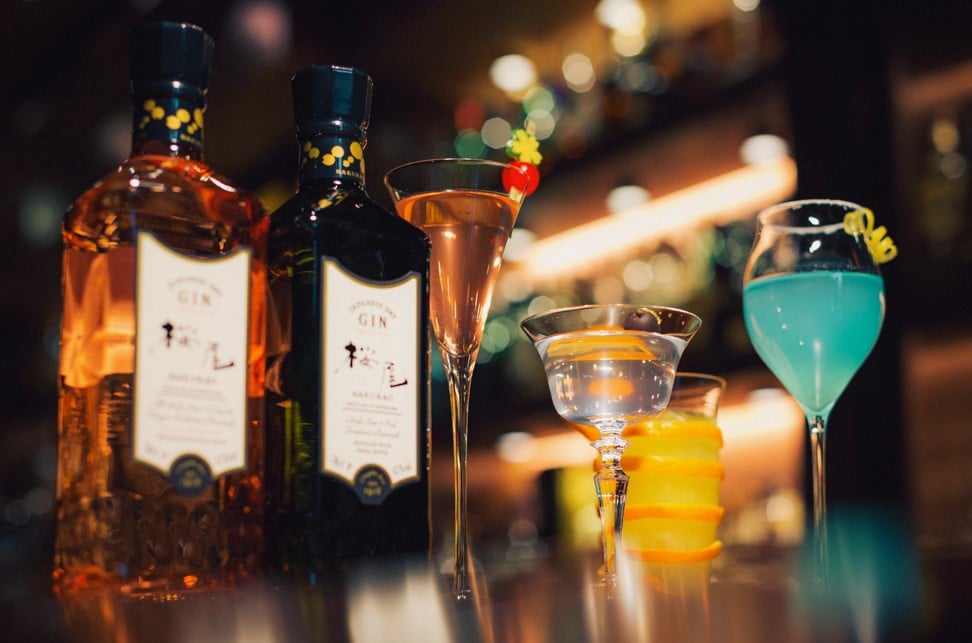 Sakurao Distillery's Limited gin is made with lemons, oranges and yuzu grown around Hiroshima, along with seven indigenous botanicals, including Japanese juniper, wasabi, sakura (cherry blossom), and kuromoji (spicebush). It also contains the shells of oysters that have been raised in waters near the distillery, which adds a soft saltiness to the gin.
"Hiroshima is a very rare region, even in Japan, where one of the important gin ingredients, juniper berry trees, grow naturally in profusion, says Shingo Takeuchi, operating officer at Chugoku Jozo, the company behind the brand.
"But the amount that can be harvested is very small. We make our gin only in small batches, with botanicals carefully picked by hand by our staff, with full hearts.
"How we use the oysters is a secret, but we include it as an ingredient in our gin to capture regional characteristics."
The distillery swept away global competitors to earn Gold – Outstanding at the prestigious Britain-based International Wine & Spirit Competition 2018.
Sakurao may be Hiroshima's first, but it is far from Japan's only gin distillery.
The Kyoto Distillery claimed the title of Japan's first artisanal gin-maker in 2016 with its rice-based Ki No Bi gin containing sansho berries, gyokuro green tea leaves, and hinoki (Japanese cypress) wood shavings.
Since then, many boutique producers – sometimes sake and shochu producers experimenting with making gin from everything from pine needles to goya, a bitter melon from Okinawa – have sprung up around the nation.
Yet does all the experimenting with ingredients and risk-taking necessarily mean that independent distilleries make a better product?
"While many of the big brands will rely on ingredient extracts and flavour compounds to achieve consistency, we use real ingredients," Winters says. "Additionally, our stills are relatively small, which helps to lend an elegant 'mouth feel' to all of our spirits.
"If I couldn't taste the difference in my product, I wouldn't make it. For me, distillation is a form of self-expression. Every one of our spirits needs to say something about who we are as distillers."
For Bryant, the proof is in the pudding.
"It's in the taste, we believe," he says "But then there are also some very good gins made by the bigger gin brands."
Indeed, small does not necessarily always mean superior. Bigger brands have the money and resources to maintain a certain quality, and a bigger budget can mean greater opportunities to experiment and refine.
"If a raw ingredient is not up to par, a big distillery won't use it, but some small producers have no choice if, say, the sugar cane is bad," Kariakin says.
"Quality is quality, whether it comes from an independent or a big brand. And ultimately it's a case of personal preference."
Big firms buy up independents
London gin-maker Sipsmith was bought in 2016 by the Japanese giant Beam Suntory for an estimated £50 million (HK$492 million). In Japan, Suntory and Nikka released their own craft gins using Japanese botanicals in 2017.
Similar buyouts of iconic independents and craft product launches by big drinks companies are happening across the range of spirits and in many countries. This is causing connoisseurs to question the validity of the craft category.
Even when it comes to small, independent producers, the waters are muddy.
"It's often the case, when it comes to whisky and gin, in America at least, that craft spirit producers buy the base spirit from a huge manufacturer, and then age or season the spirit themselves," Kariakin says.
"So they buy the vodka and then redistil with botanicals. In this case, 'craft spirits' really means very little."
Want more stories like this? Sign up here. Follow STYLE on Facebook, Instagram and Twitter

Craft producers are mixing things up to meet demand for unusual drink offerings with special taste and character