The "crispy rendang" incident caused an uproar when MasterChef UK judge Gregg Wallace disqualified a contestant for not being able to make the skin of the chicken in the spicy Southeast Asian stew crunchy. It also revived questions about the origins of the dish.
Rendang, which can be made with different meats, is loved in Indonesia and Malaysia. The two countries with religious, linguistic and cultural ties, share many recipes. There is broad agreement that rendang came from the Minangkabau people in the West Sumatran highlands, which are part of Indonesia. The original recipe was likely to be much drier as it was devised as a portable food for long-distance travel. Rendang is often a saucy dish these days.
5 things you didn't know about Ipoh coffee
Indonesia is also known for its gado-gado and nasi goreng. Often overlooked in a country with the largest population of Muslims in the world – 90 per cent of its 261.1 million citizens identify with the faith – is that there are 300 ethnic groups (Javanese, Sundanese, Batas and Malays). Three million are of Chinese descent, many are Christian, Hindu or Buddhist.
1. Naughty Nuri's Warung Seminyak
Hinduism is the biggest religion on the tropical island of Bali. The most recent census in 2010 put that figure at 83.5 per cent, but some non-government surveys put it above 90 per cent. Pork is a common sight at restaurants on the island. One such place is Naughty Nuri's Warung Seminyak (Jl. Mertanadi No 62, Kerobokan, Seminyak, Bali, +62 361 9347391), which is known for its barbecue pork spare ribs with tender meat marinated in a tangy sauce. Other dishes include nasi goreng iga (fried rice served with pork ribs, pork crackling, pickles and egg) and pulled pork spaghetti in barbecue tomato sauce. Seventy per cent of its customers are Indonesians.
2. Poppies Bali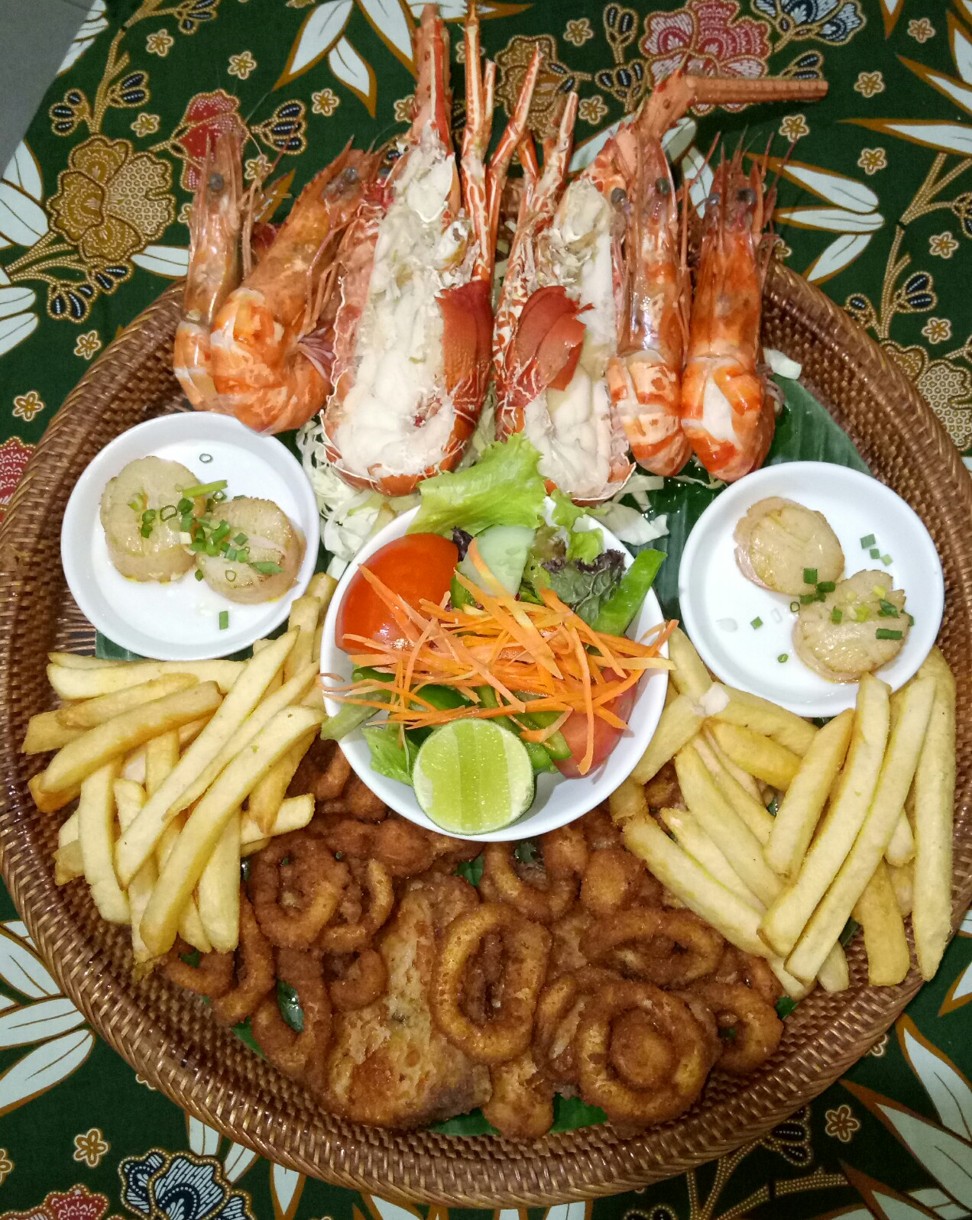 Pork spare ribs marinated in a smoky barbecue sauce, served with salad and pineapple rice is also served at the restaurant of boutique hotel Poppies Bali (Poppies Lane 1 / 19, Jalan Legian, Kuta 80361, Bali, +62 361 751059), as is pork satay, alongside chicken and lamb. Ikan pepes, a recipe prevalent throughout Indonesia and involving fish fillets wrapped in banana leaf and grilled, is also on the menu, although there is an emphasis on Balinese spices.
Malaysian cake artist creates a Hermès Birkin cake
3. Bebek Bengil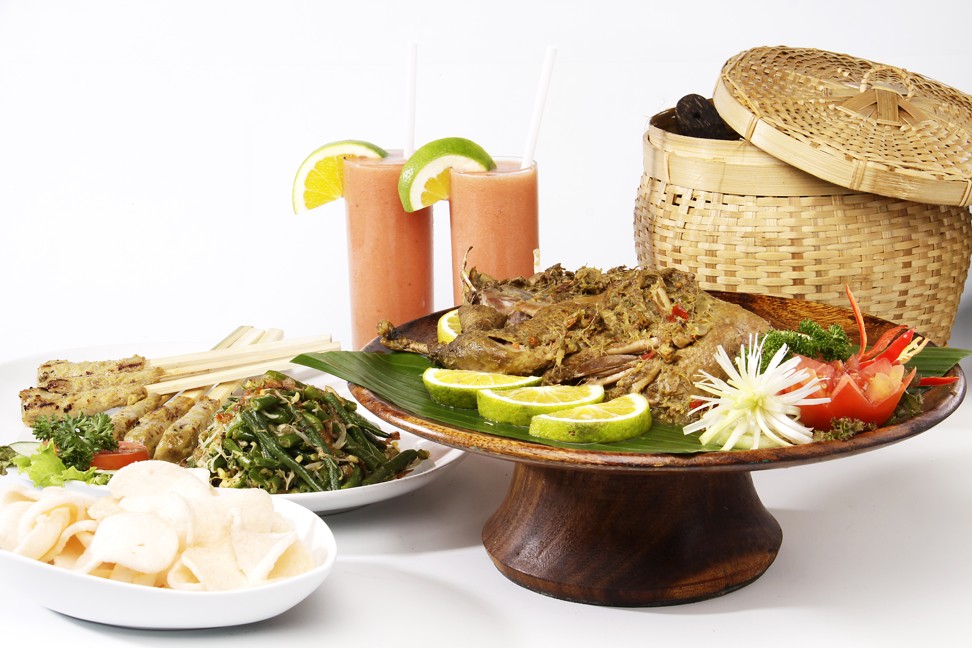 Another popular restaurant in Bali is Bebek Bengil (Jalan Hanoman, Padang Tegal, Ubud, Bali, +62 361 975489), largely for its namesake duck dish: made by having the bird steamed in local spices and then deep-fried for the crispy finish that Wallace would probably crave. Also featured is rijsttafel. Meaning "rice table" in Dutch, it was created by the governing elite as a way to impress guests with the colony's exotic abundance. In those days, a banquet could feature 40 dishes. The version presented here is a platter of saffron rice, Balinese sate, curried egg, Balinese chicken curry, ginger chicken, crispy fried duck, Balinese vegetables (lawar) and trimmings such as mixed fruit juice, coconut cream pie and assorted local fruits.
4. Dapur Babah Elite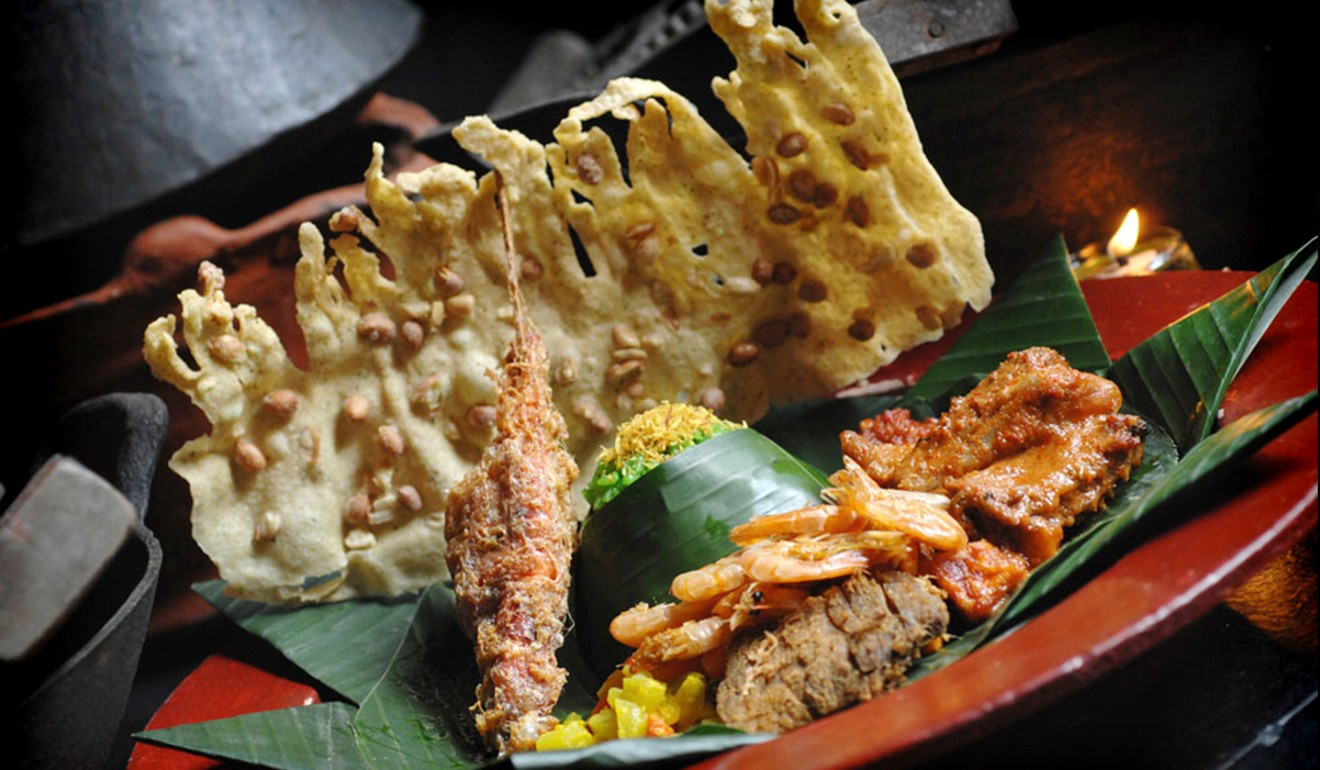 In Jakarta, a history lesson through food can be had at Dapur Babah Élite, set in a pair of refurbished 1940s shophouses once owned by a sheikh from Yemen. The restaurant has been inspired by families formed by Chinese settlers marrying native Javanese women during colonial times. To capture the mood of early 20th-century Java, the interior is decorated with teak furniture, rustic houseware such as scales, meat grinders, pestles and mortars and period paraphernalia, including the Hap Liong Tailor signboard that belonged to the original tenant.
5 restaurants in Hong Kong for authentic Malaysian and Singaporean food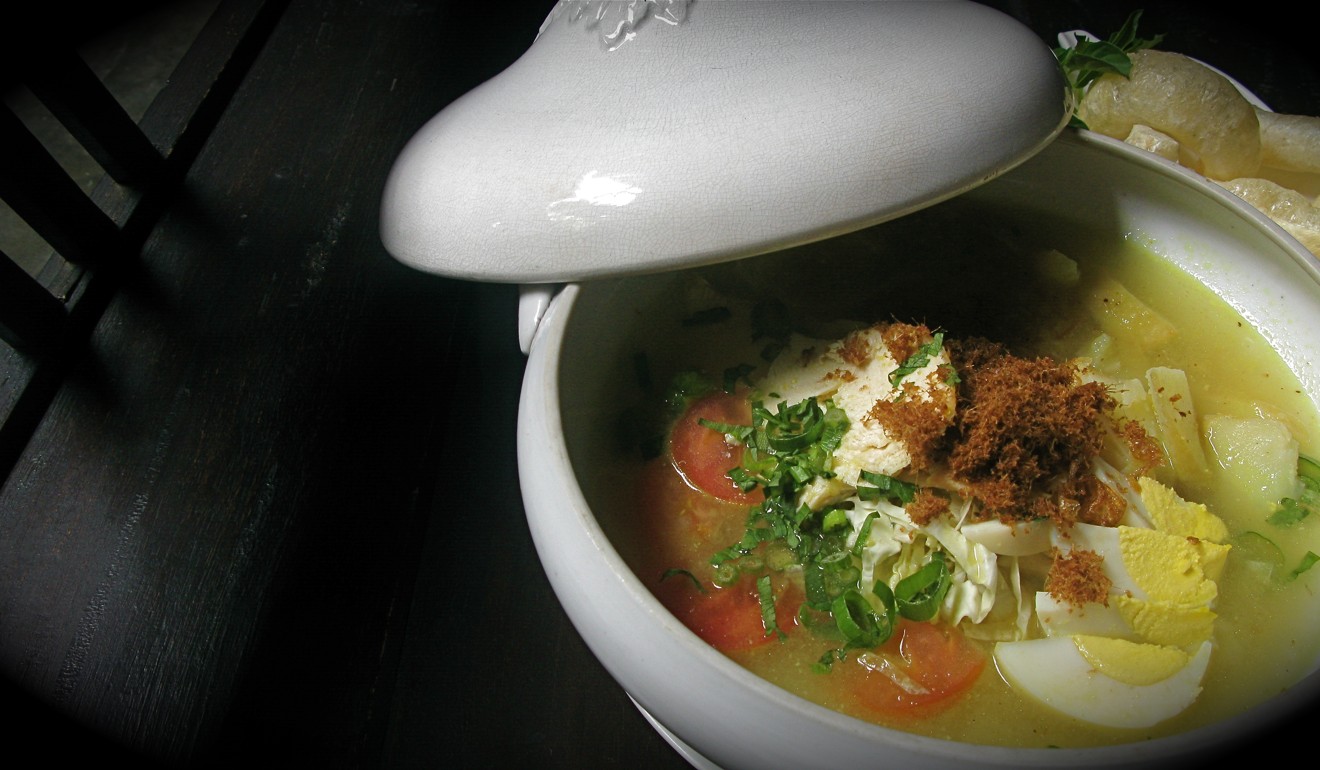 Dishes include those with Dutch influences and display the region's multiculturalism, best illustrated by Daging Goeloeng Boengkoes Oedang Djamoean Roemah Pasoeroean, described as a Babah "schnitzel" of thinly-sliced rolls of tenderloins wrapped in minced shrimps with cheese in the middle, batter-fried in egg and breadcrumbs, and served with steamed vegetables and chateau potatoes. Recipes reflecting Chinese influences include ayam Hong, chicken seasoned in five kinds of spices and sweet soybean sauce.
5. Cafe Batavia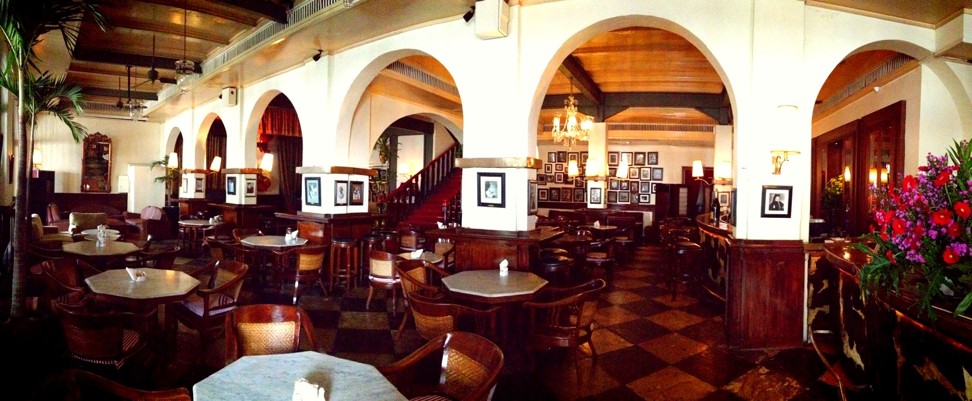 In the heart of Jakarta's Old Town is Cafe Batavia (Jalan Pintu Besar Utara No 14 Jakarta Kota Jakarta Barat, + 62 21 691 5531), named after the city's former name. The building was once the administration office of the United East India Company, and its high ceiling, vintage lamps, wooden staircase and shuttered windows add to the time warp. Its traditional Indonesian dishes such as hearty sop buntot (oxtail soup) are also of good quality.
Want more stories like this? Sign up here. Follow STYLE on Facebook, Instagram and Twitter