A corporate dinner must meet various requirements to be memorable and effective. The food obviously needs to be great, and ideally on-trend, and the location should be private but not boring. For the added wow factor, the private dining space should have a unique edge, something that makes it stand out, such as the following five venues.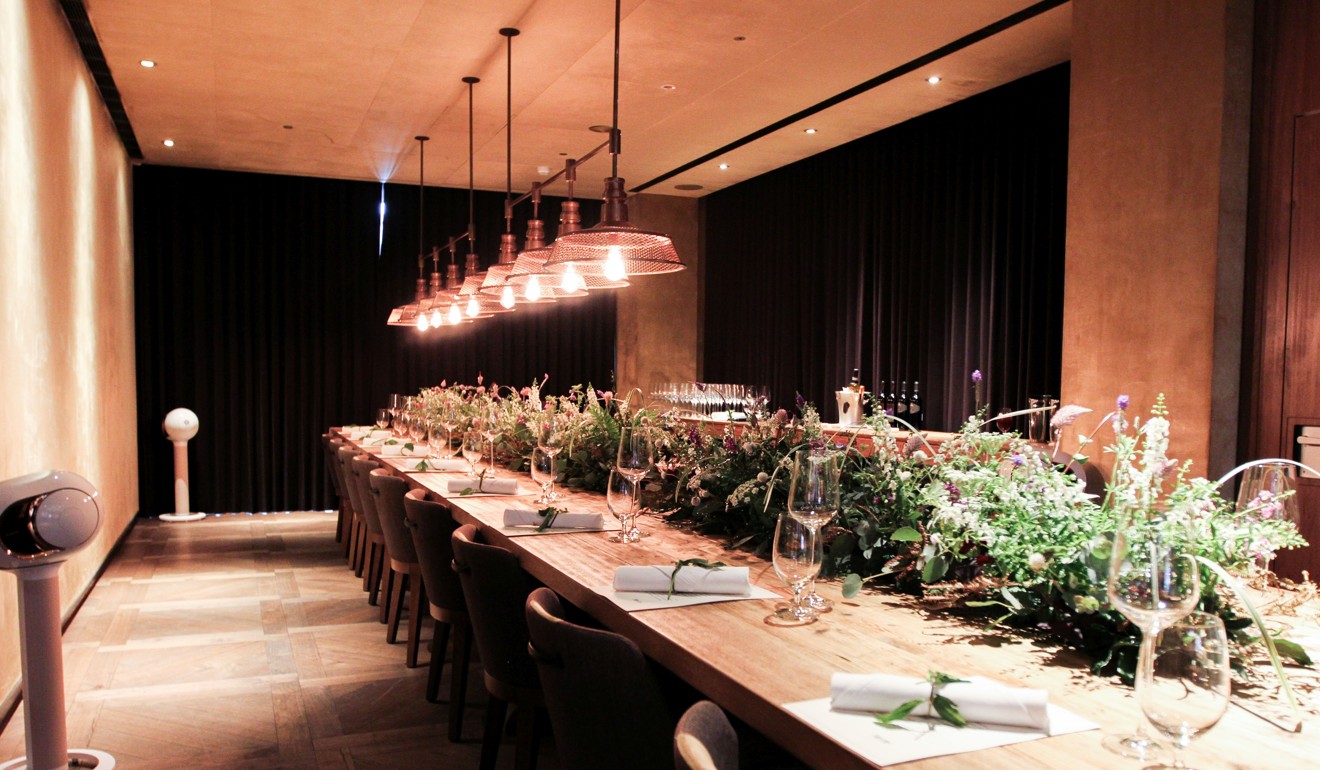 One of the newest and most innovative options that is perfect for a unique dinner is in Taipei. Creating a reimagined table-to-farm dining experience is chef Fudy Chen, founder of boutique hotel, Hotel Proverbs. In collaboration with Devialet, the award-winning innovators in sound technology, the private room has been designed to transport diners back to the farm, orchestrated through a 360-degree immersive audio experience.
Where to eat in Hong Kong: 8 exquisite food experiences to warm your heart this February
From the comfort of their chairs, diners are taken on a sensory journey of the seasons, with the sounds captured at Chen's farm over several months.
The VIP room features built-in aquarium walls that house hundreds of hovering jellyfish
"The table-to-farm experience is a reflection of time at the farm," Chen says. "It is an expression of my interaction with the seasons, as a farmer and chef. All vegetables are grown and harvested by me; the meat and seafood sourced locally, and every course on the menu is also prepared by me. The diner is surrounded by these sounds during the entire dinner. It is a journey with me at the farm."
Each dish is served as homage to the efforts required to bring ingredients to plates and begins with a chlorophyll-brimmed cocktail with the sounds of morning birds overhead. The exclusive evening is held monthly and seats up to 25 persons; the private dining room can be divided into three separate spaces that can be used outside of the farm experience for other bespoke dinners or product launches.
Chen adds: "Bespoke décor can be applied to the private dining rooms as the guest wishes."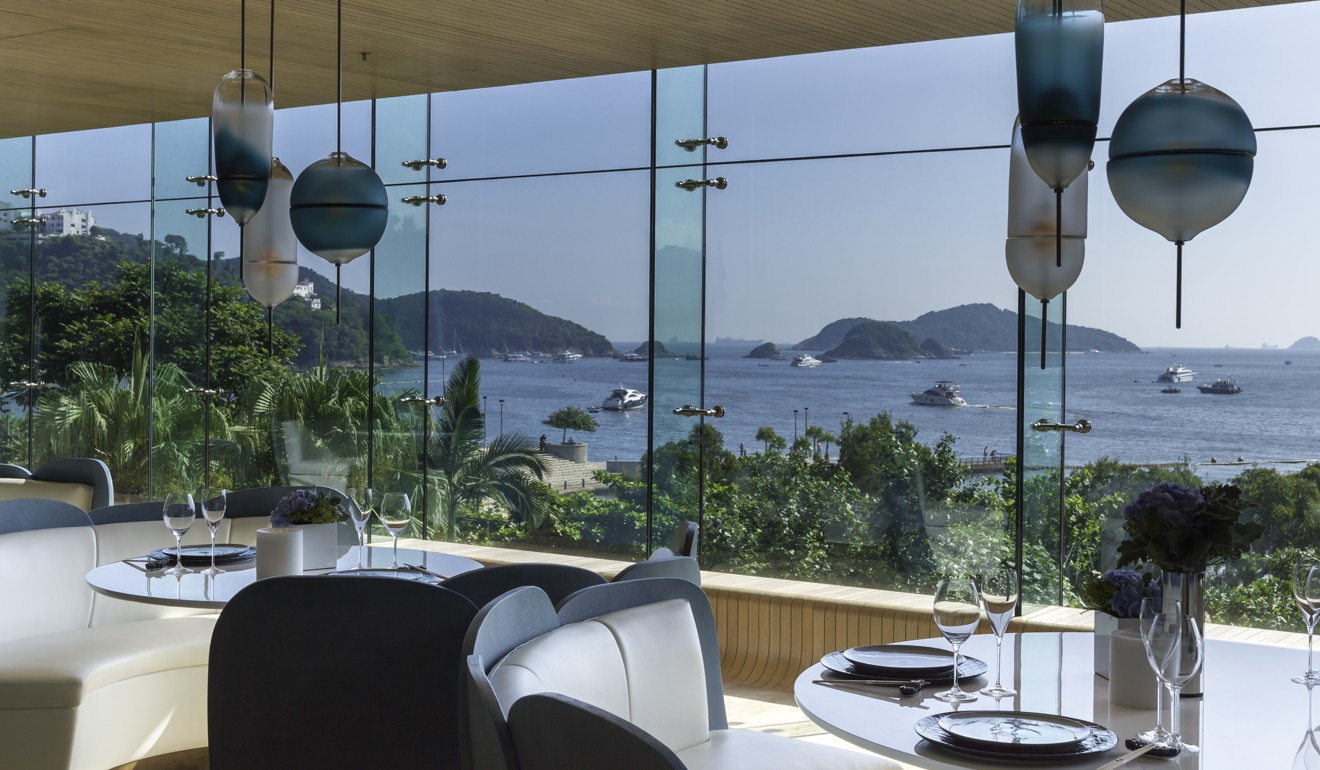 Also focusing on highlighting nature, in this case, via its ocean-side location in Repulse Bay, Hong Kong, is the award-winning Hong Kong restaurant, The Ocean by Olivier Bellin. Its three private rooms (with the largest, the VIP room, holding 12 persons), feature large windows, natural light and impressive views.
Vegan, organic, non-GMO and gluten-free: chefs are answering the call for dietary needs
"The VIP room features built-in aquarium walls that house hundreds of hovering jellyfish and was designed to accentuate its size without sacrificing intimacy. The space commands attention with exquisite interior design elements, while maintaining a sense of tranquillity under the sparkling backdrop of Repulse Bay," Bellin says. "Inspired by the Breton tradition of cooking, merging the best of earth and sea, I invite corporate guests to savour a whole host of creations from our all-new menu."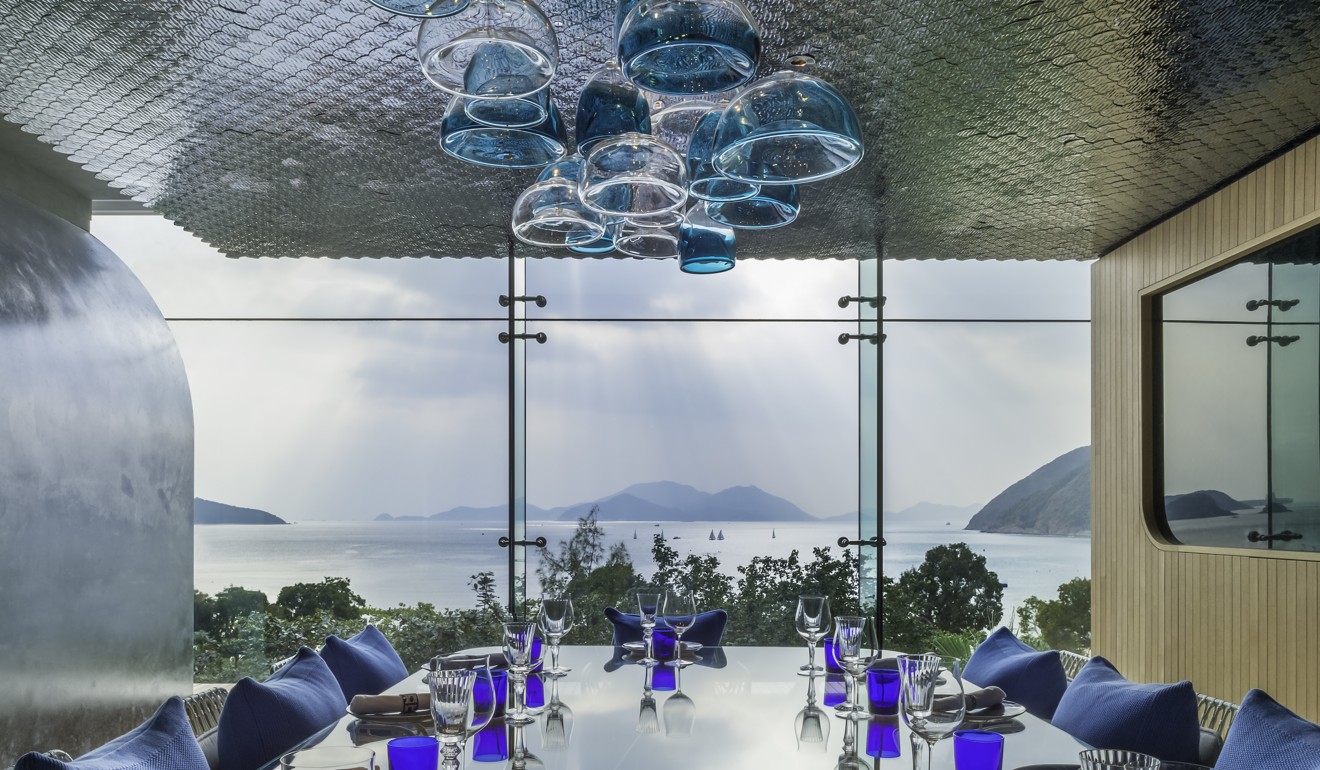 The chef adds: "For those who want to propose a good toast to business success, The Ocean is among the very few restaurants in Hong Kong that boast such a wide collection of Champagne."
The restaurant is part of Le Comptoir group, which is behind some of Hong Kong's swankiest restaurants.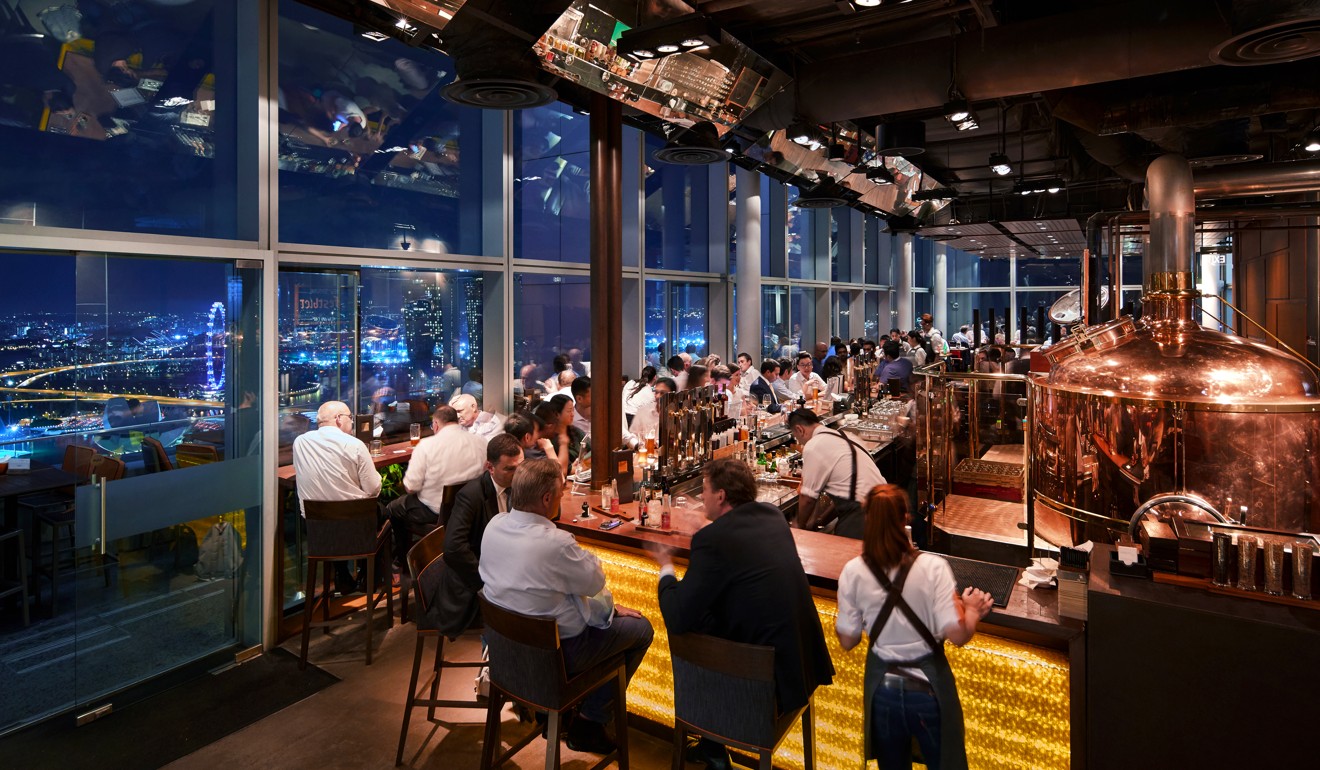 The two Baron Philippe de Rothschild private rooms also provide a dramatic view, this one from on high in the world's highest urban microbrewery, LeVeL33 in Singapore.
The table-to-farm experience is a reflection of time at the farm
"LeVeL33 is a new concept which presents an unparalleled dining experience complete with one of the best views in Singapore. Residing in the penthouse of Asia's best business address, the Marina Bay Financial Centre, it is the epitome of urban penthouse dining," says Martin Bém, managing director of the parent group, Ponte and Partners. In addition to the views, diners are surrounded by Mouton Rothschild's exceptional vintages and display Jeroboam bottles.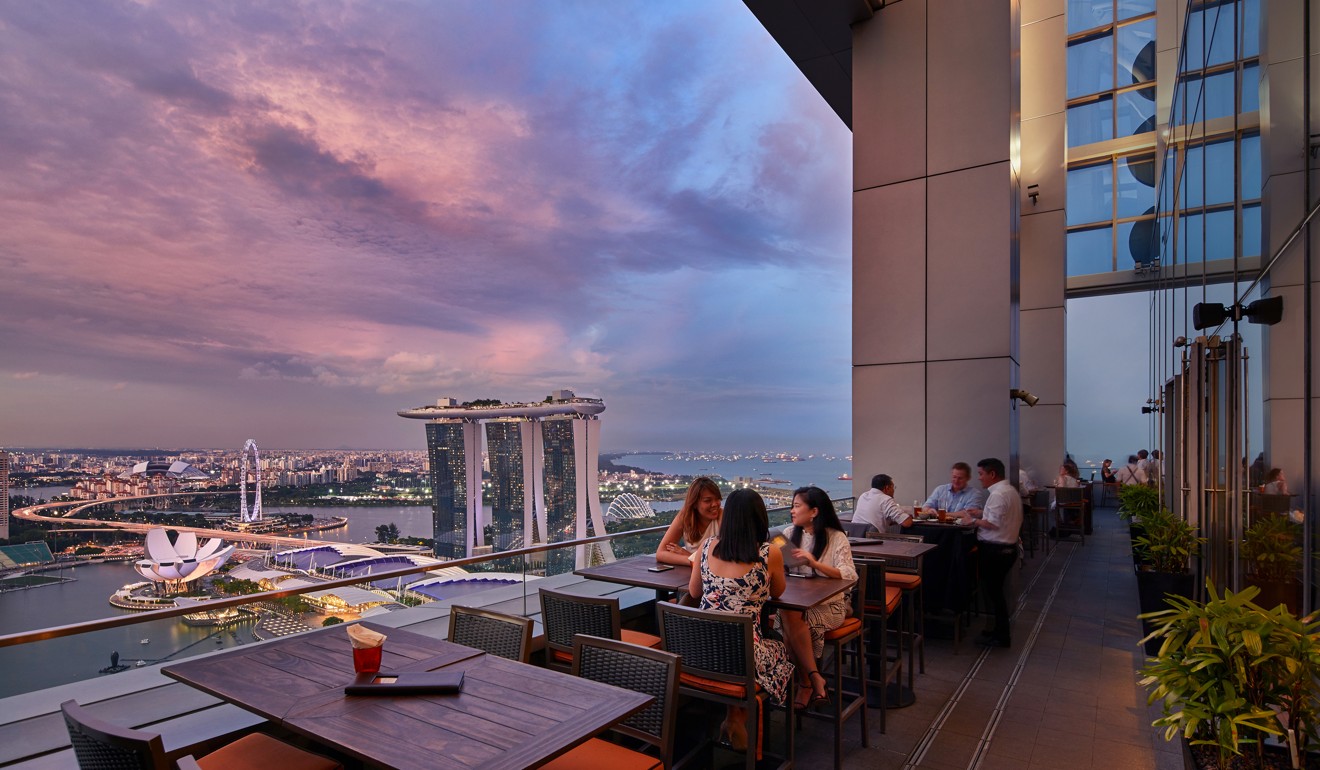 There is a capacity of up to 26 guests when combined, for sit-down dining, and menus feature a modern interpretation of European classics with a twist, including Beef Carpaccio – wagyu slices with slivers of beetroot, pickled shallot with beer mustard and malt yolk cured overnight, while The Kangaroo is one of the most popular dishes – sous-vide Kangaroo loin, chargrilled with beetroot vinaigrette, turnip purée and beetroot leather.
Offering extreme privacy in a unique building is Yi Pavilion, perched outside like a bird at The Altira Macau. Located at Level 10, Yi Pavilion offers impressive 270-degree panoramic views of the Macau Peninsula in an intimate space equipped with a separate lounge.
From bak kwa to biryani: here are the 5 best private kitchens in Singapore to visit right now
"The outdoor terrace is ideal for pre-cocktails, and definitely it's a perfect place to dine during special [and festive] occasions," says Jarlath Lynch, senior vice-president of hotels and food and beverage, Melco Resorts and Entertainment. The space, which is often used as a pop-up restaurant by visiting chefs, offers a curved dining room for 15 with a dedicated chef for the occasion.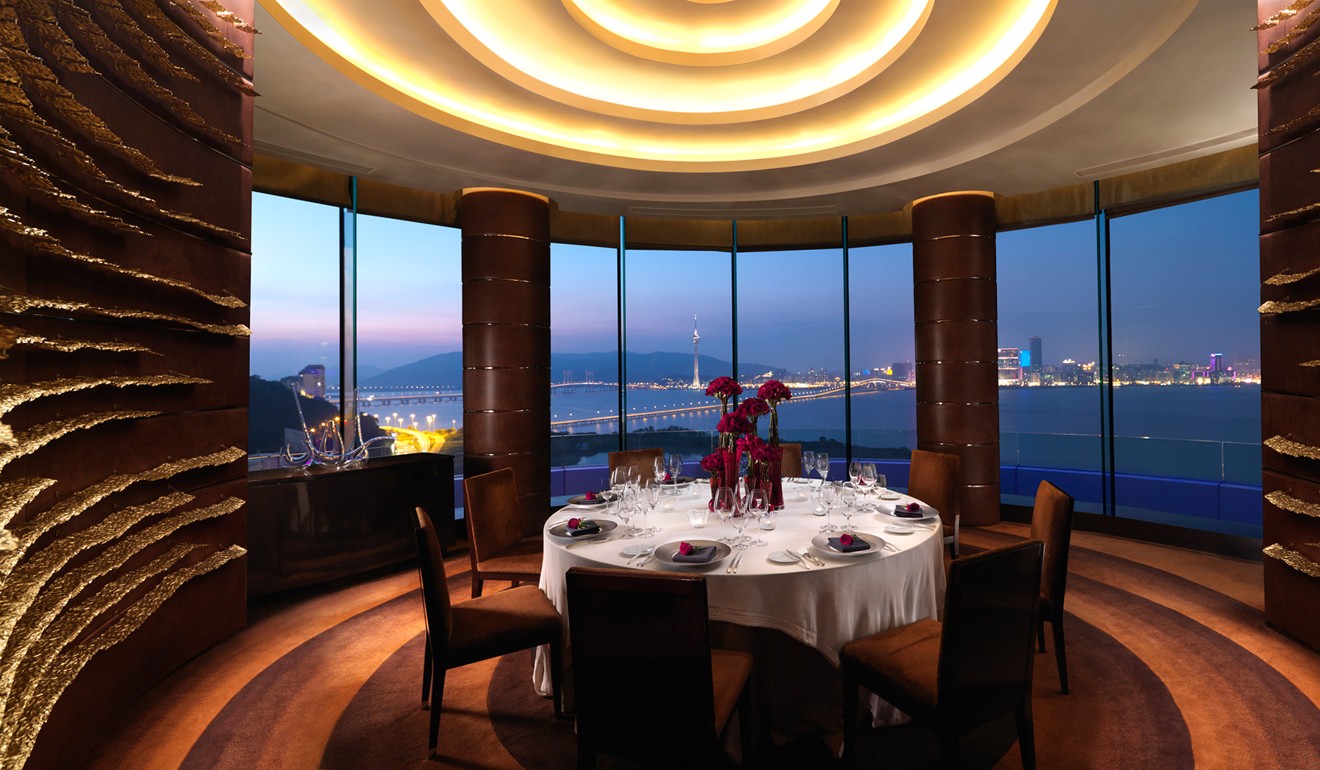 Lynch says: "Yi Pavilion provides the most exclusive private dining experience with our chef devoting all of his attention to just one table." Guests select their preferred dishes from the hotel's Michelin and Forbes-awarded restaurants or a bespoke menu can also be prepared based on their preference. Some of the cuisines on offer include Cantonese, Japanese and Italian. Additionally, individualised décor can also be arranged.
For deep pockets and impressive results, there is The Penthouse at Hansar Bangkok. The spacious penthouse on the 19th floor has a grand home entertaining ambience and can accommodate up to 50 people. It has a living area perfect for pre-dinner entertaining or presentations, and also has a connecting kitchen that can be used as a feature show kitchen or closed from view. There is also the adjoining Rooftop Sky Terrace, which increases event capacity by 200 persons. The customisable and versatile space has hosted intimate dinners and large power lunches, to grander affairs, with customised catering and menus to suit all requirements.