Diamond company Graff has amazed visitors over the years with some of the most expensive watches. This year, some of the brand's offerings hark back to nature and, this time, its craftsmanship is stealing the limelight.
At this year's Baselworld, the Graff Princess Butterfly Secret Watch is an example of how the company uses fabulous gemstones and turns them into exquisite timepieces that are stylish, of high quality and a superb show of workmanship.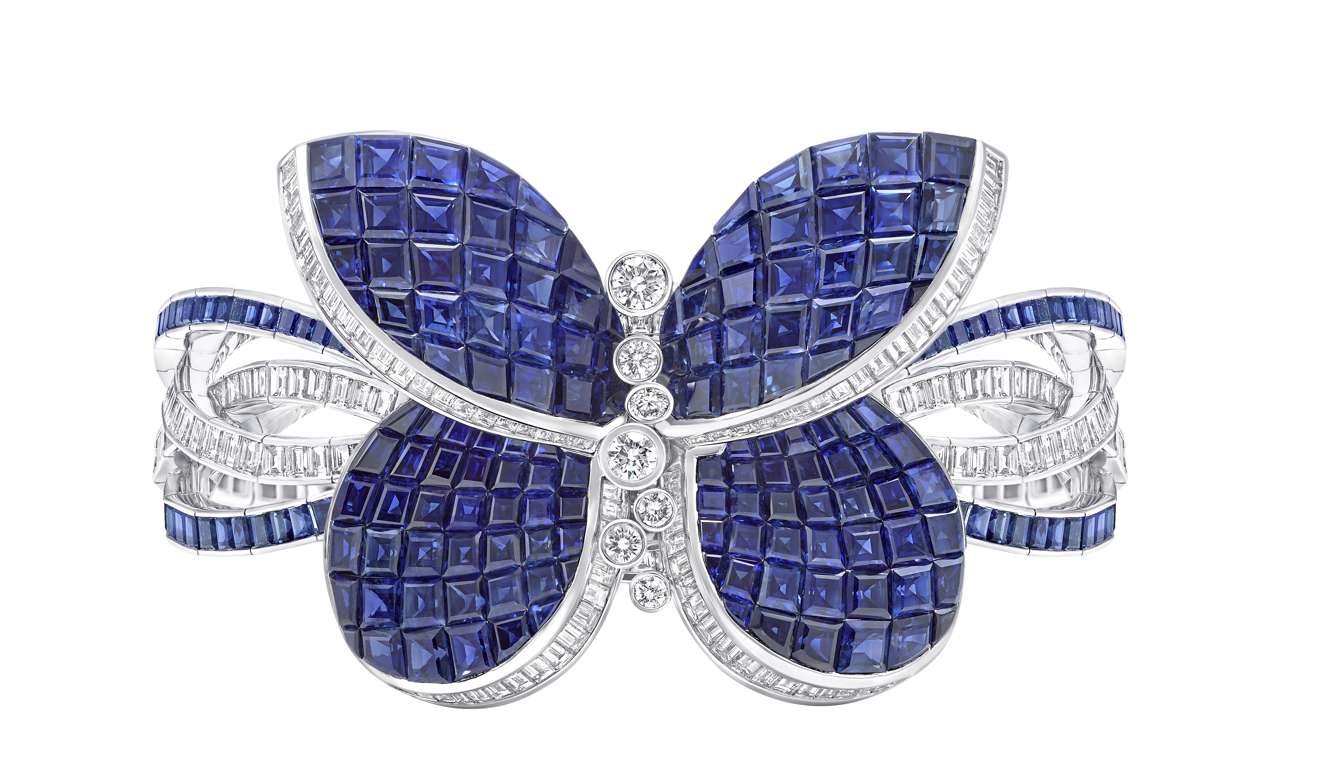 Graff's artisans have created an intricately sculptured butterfly – each curve and contour of the insect beautifully captured and rendered in diamonds and gemstones.
Behind the Princess Butterfly's exterior is a jewelled timepiece, made even more precious and complex by an invisible setting, which is one of the most complex techniques in jewellery craftsmanship and is created only by the precise skill and extensive knowledge of Graff's master craftsmen.
Graff Diamonds' CEO François Graff introduces the Princess Butterfly Secret Watch:
Allowing the beauty and complexity of the butterfly form to stand out uninterrupted, the invisible setting allows an unbroken surface of gemstones to float above the structure below.
First invented during the 1930s, the secret to the invisible setting are small grooves cut in the underside of each diamond or gemstone, allowing them to slide onto a grid hidden beneath the stones. To achieve a finish of pure colour, the chosen stones must be perfectly colour-matched, before being cut to fit tightly against one another as if made exactly for the delicate curvature of the butterfly wings.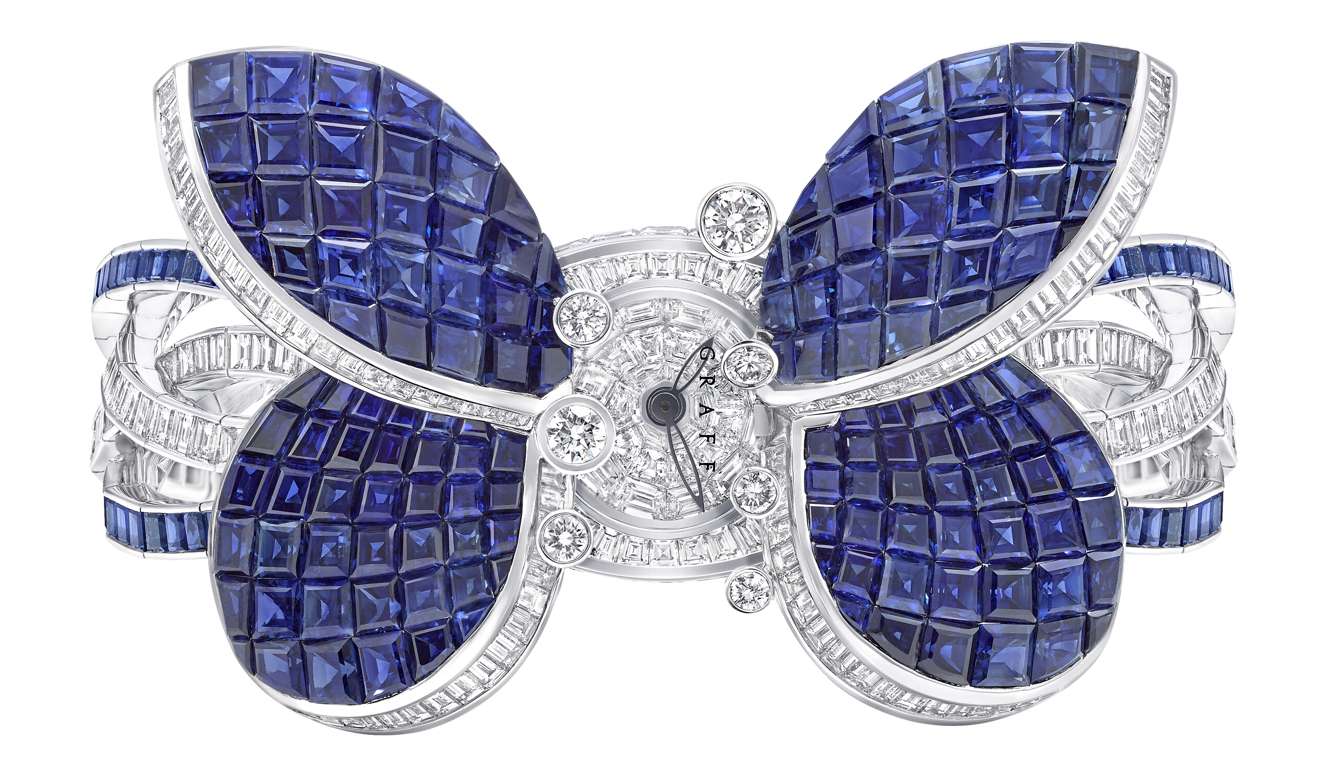 Each Princess Butterfly watch case is set in white gold with 66 baguette diamonds. The butterfly wings are available in four different variations – full diamond, ruby, sapphire and diamonds with sapphire detail.
Another Graff collection that demonstrates the brand's savoir faire is the new MasterGraff Floral Tourbillon line of watches. As the same team is responsible for jewellery pieces and watches, Graff is able to create a truly coherent aesthetic across all its accessories.
Great consideration has gone into not only the watches' flora-inspired forms, but their feel, finish and equilibrium shows how closely the London atelier and the artisans in Geneva had to work together to achieve bring this timepiece to life.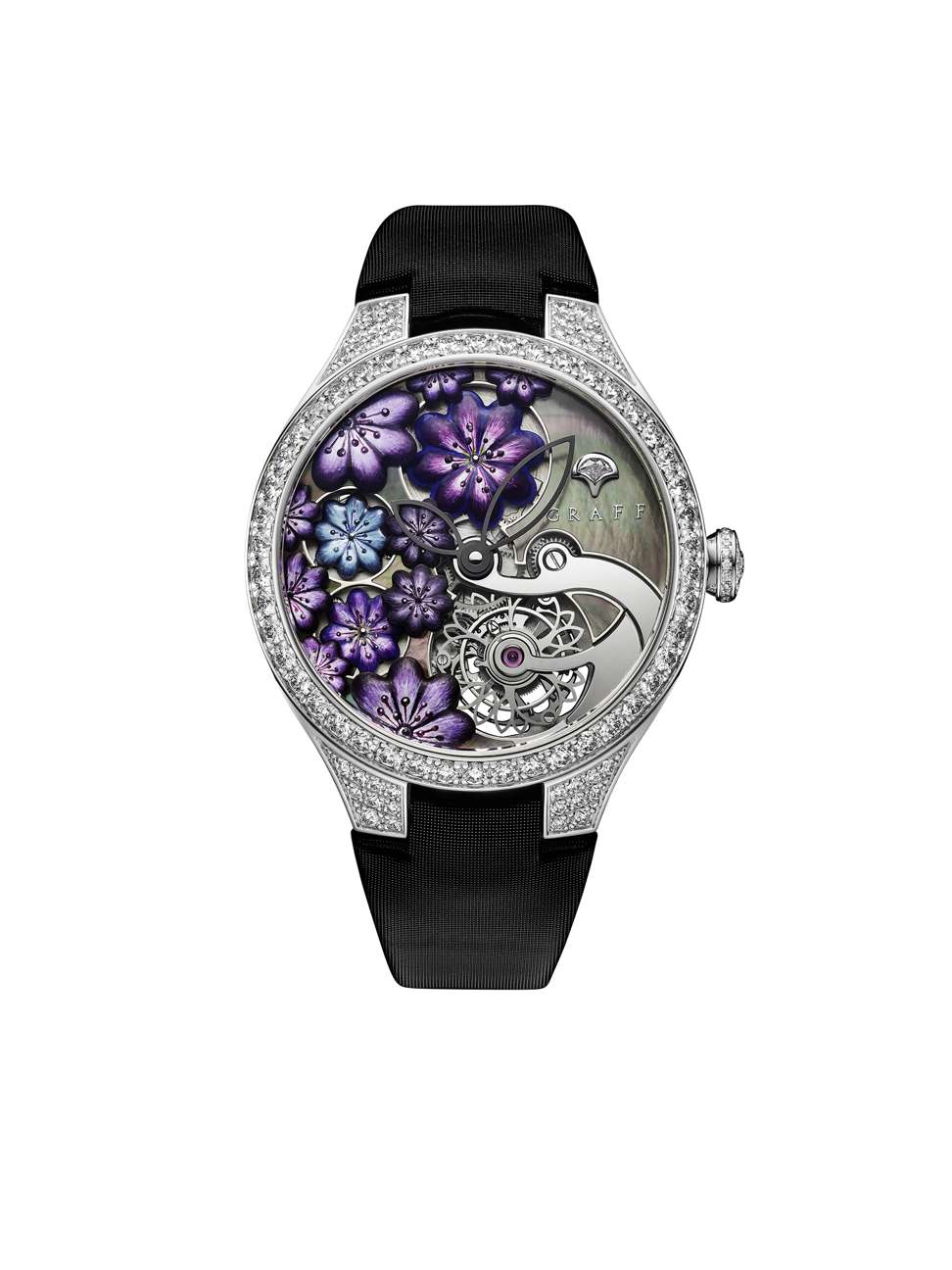 The result is a beautifully designed watch, adorned with flowers that rotate on themselves and featuring softly rounded hands. But the true luxury is in the details. The enamel flowers are created using an ancient yet extremely challenging process, resulting in a colour that is exclusive to each individual watch.
This 38mm watch comes in white gold and has a power reserve of 68 hours.
WATCH THIS SPACE
STYLE is on the ground at Baselworld, bringing you sneak previews, exclusive interviews and debut highlights.
Live Instagram updates from Baselworld
For more on Baselworld 2017, follow STYLE on Facebook, Instagram and Twitter