Christie's is collaborating with Hong Kong jewellery designers Adrian Cheng, Cindy Chao, Edmond Chin and Michelle Ong for its upcoming spring sales on May 30.
"It is an honour to be offering these pieces in our spring sales, and to continue our long-standing relationship with these exceptionally talented designers," says Vickie Sek, deputy chairman and director of jewellery Asia. "With the breath of designs and spectacular uniqueness, we expect these pieces to be passionately coveted by connoisseurs around the world when they come up for auction."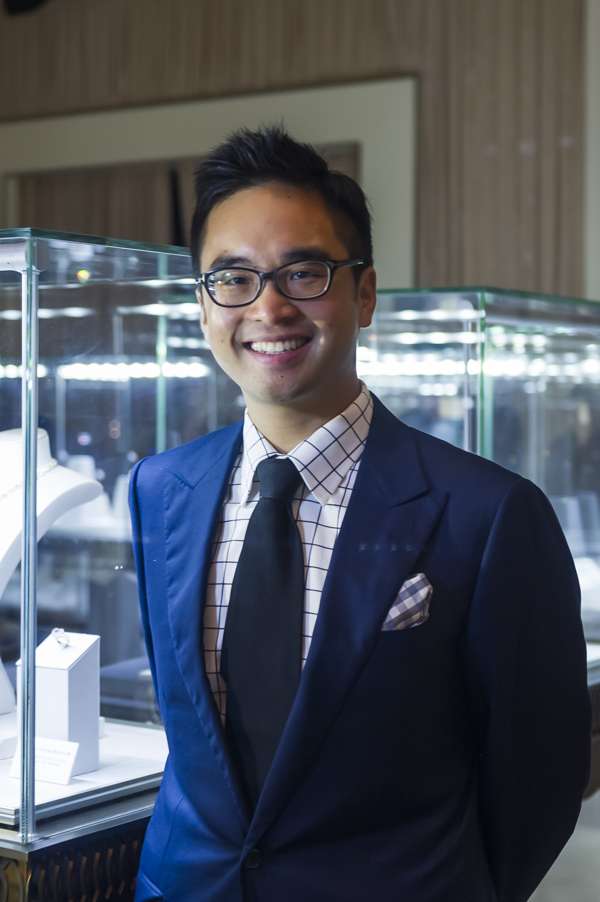 Among the line-up is Cheng, who's executive director of Chow Tai Fook Jewellery and one of the youngest billionaires in Asia. His famous projects including the K11 Art Mall among others.
The young entrepreneur has created a suite of multi-gem jewellery inspired by Neo-Plasticism.
High jeweller Chao, who counts celebrity fans the likes of Sarah Jessica Parker and Zhang Ziyi, is known for her organic and vivid creations.
Chao's diamond brooch, diamond ring and the emerald Snow Peas ear pendants are some of the pieces that will be featured in the sale.
Wallace Chan, Cindy Chao and Michelle Ong have drawn international attention with their museum-worthy designs
Jewellery designed by Chin, a long-time collaborator with Christie's, has broken numerous auction world records. he is bringing to the upcoming auction a magnificent Colombian emerald and diamond Palmette necklace.
Carnet's founder Ong draws inspiration from her everyday experience. Her fluid designs reflect the exchange between the East and the West. A unique multi-gem necklace and a coloured diamond brooch are among the highlighted lots for the upcoming sale.