Transformable jewellery is making a comeback, and Chaumet, Van Cleef & Arpels, Cartier, Boucheron and Bulgari offer exquisite pieces.
CHAUMET
Firmament Apollinien necklace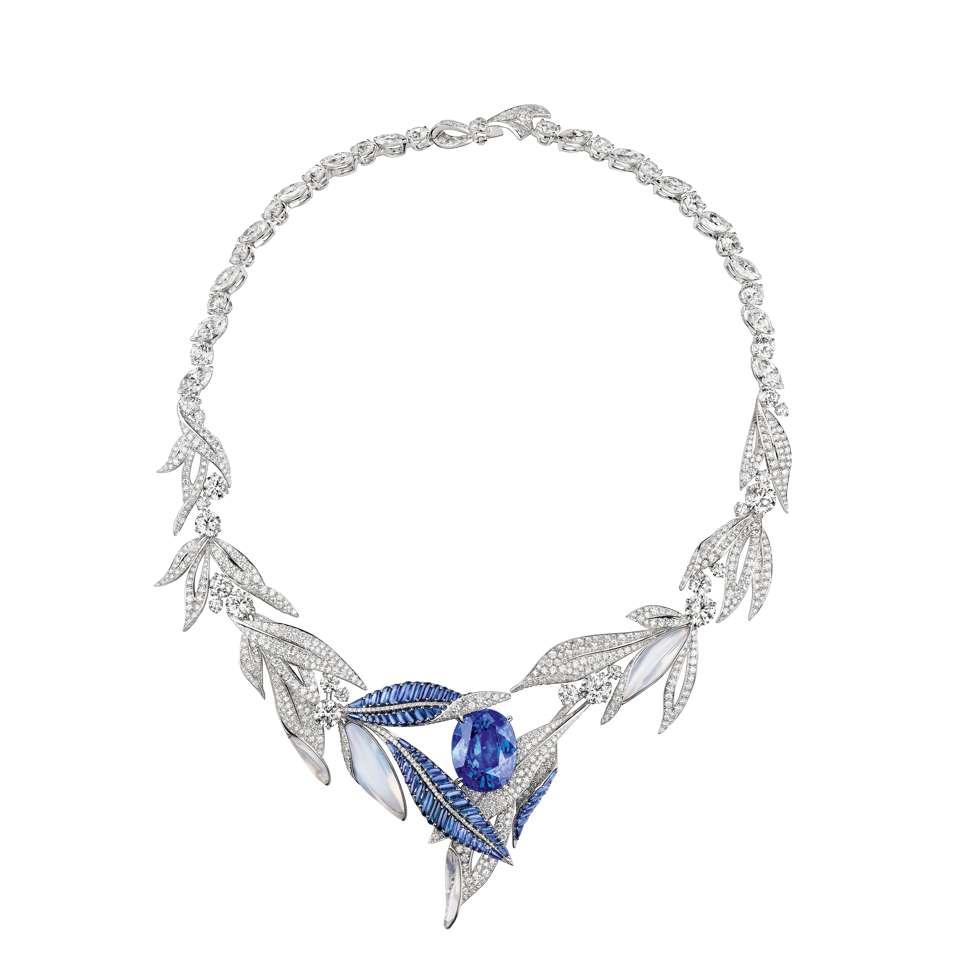 Rendered in white gold, cushion-cut sapphires and diamonds, the lower part of the necklace can be removed and worn in a different way.
VAN CLEEF & ARPELS
Drape Majestueux necklace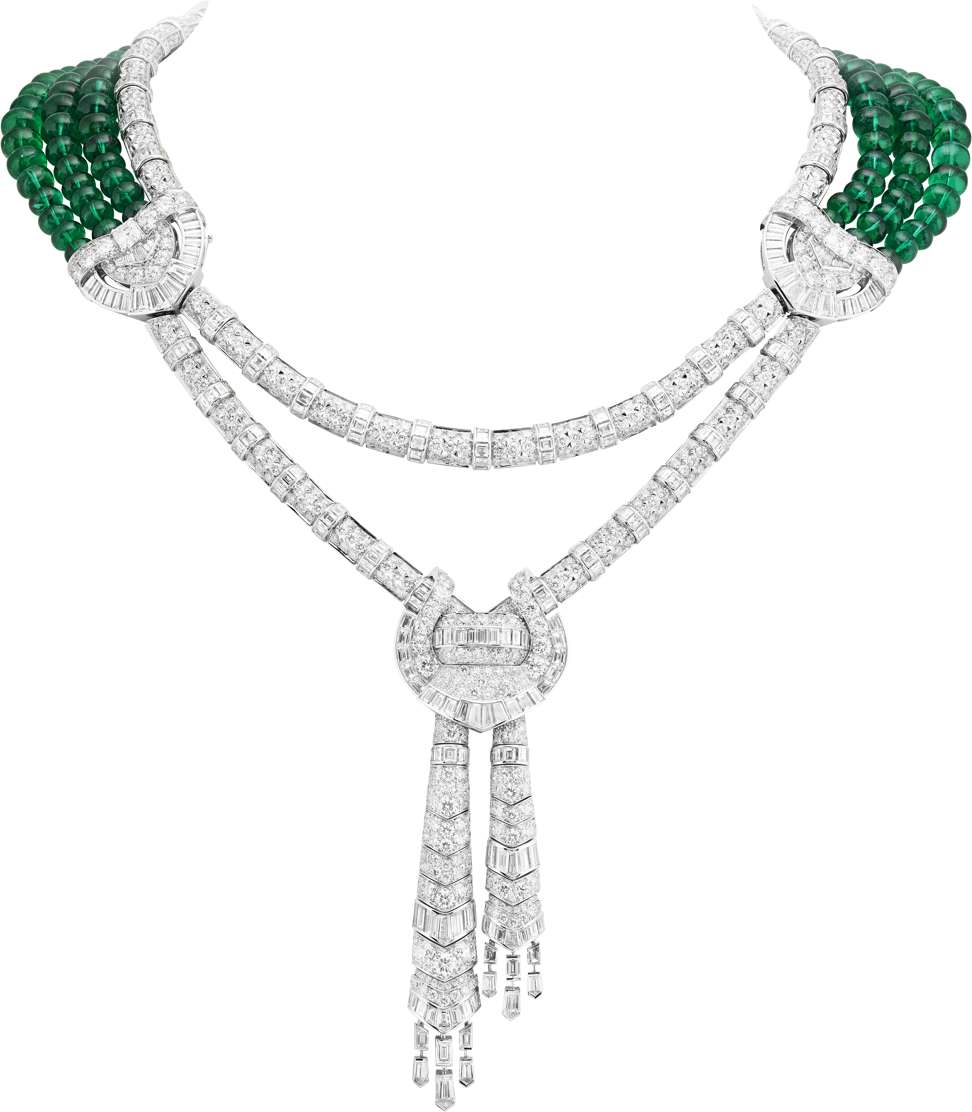 Inspired by haute couture, the white gold necklace featuring emerald beads of a total of 244.24 ct can be worn in two different ways.
CARTIER
Illumination bracelet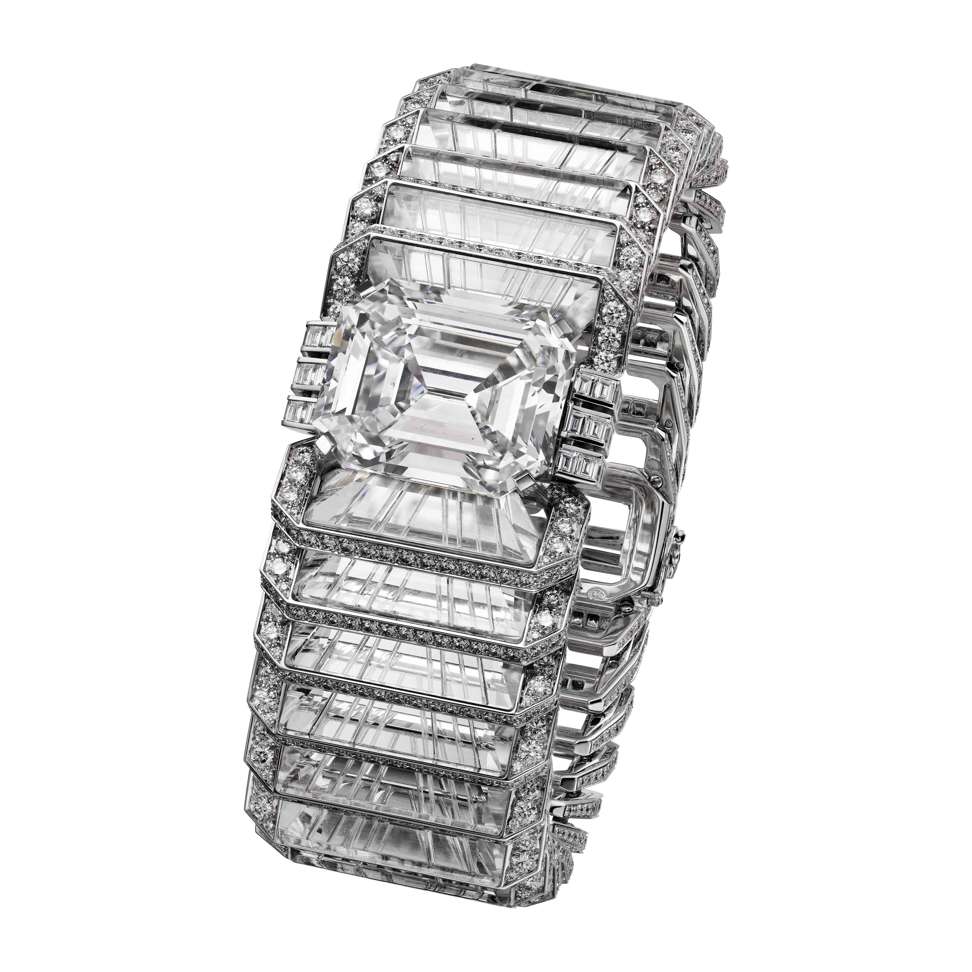 The 31.16ct emerald-cut diamond on the bracelet can be worn on a ring or replaced by a paved motif.
BOUCHERON
Lys Radiant necklace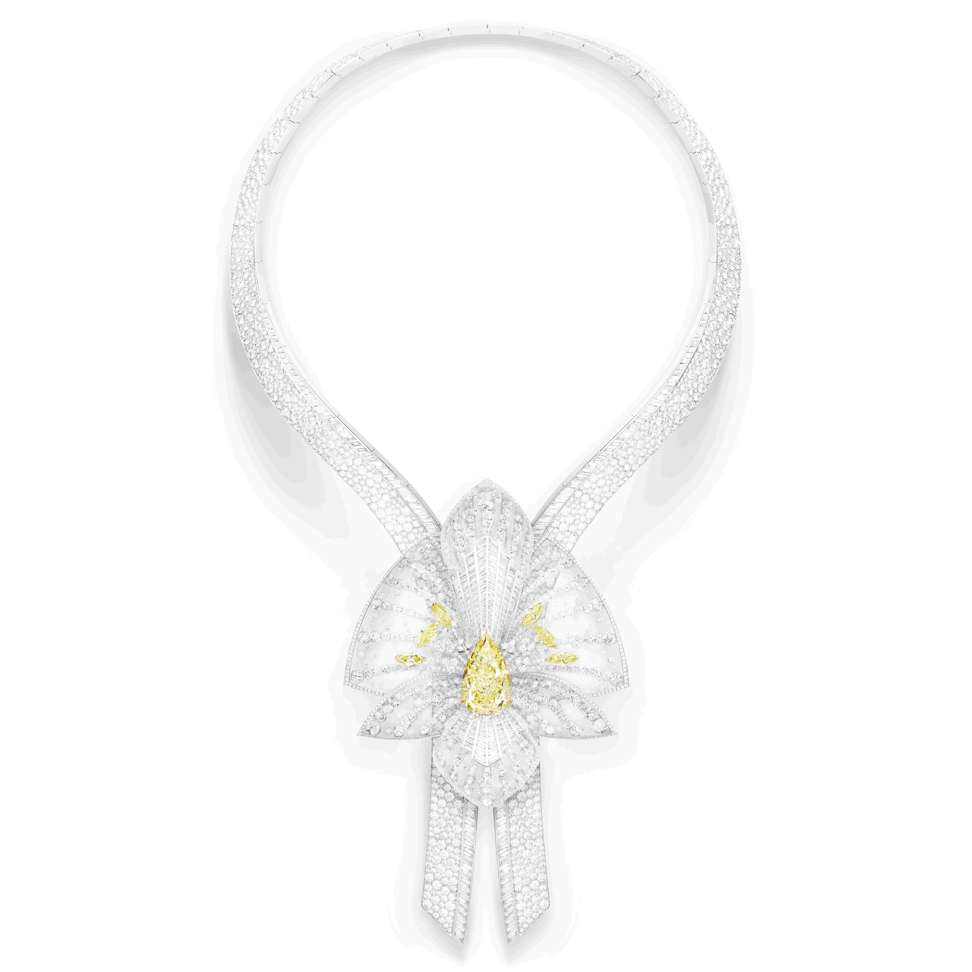 The lily pendant can be detached from the white gold necklace and be worn as a brooch. The piece took more than 1,269 hours to complete.
BULGARI
Giardini Italiani high jewellery necklace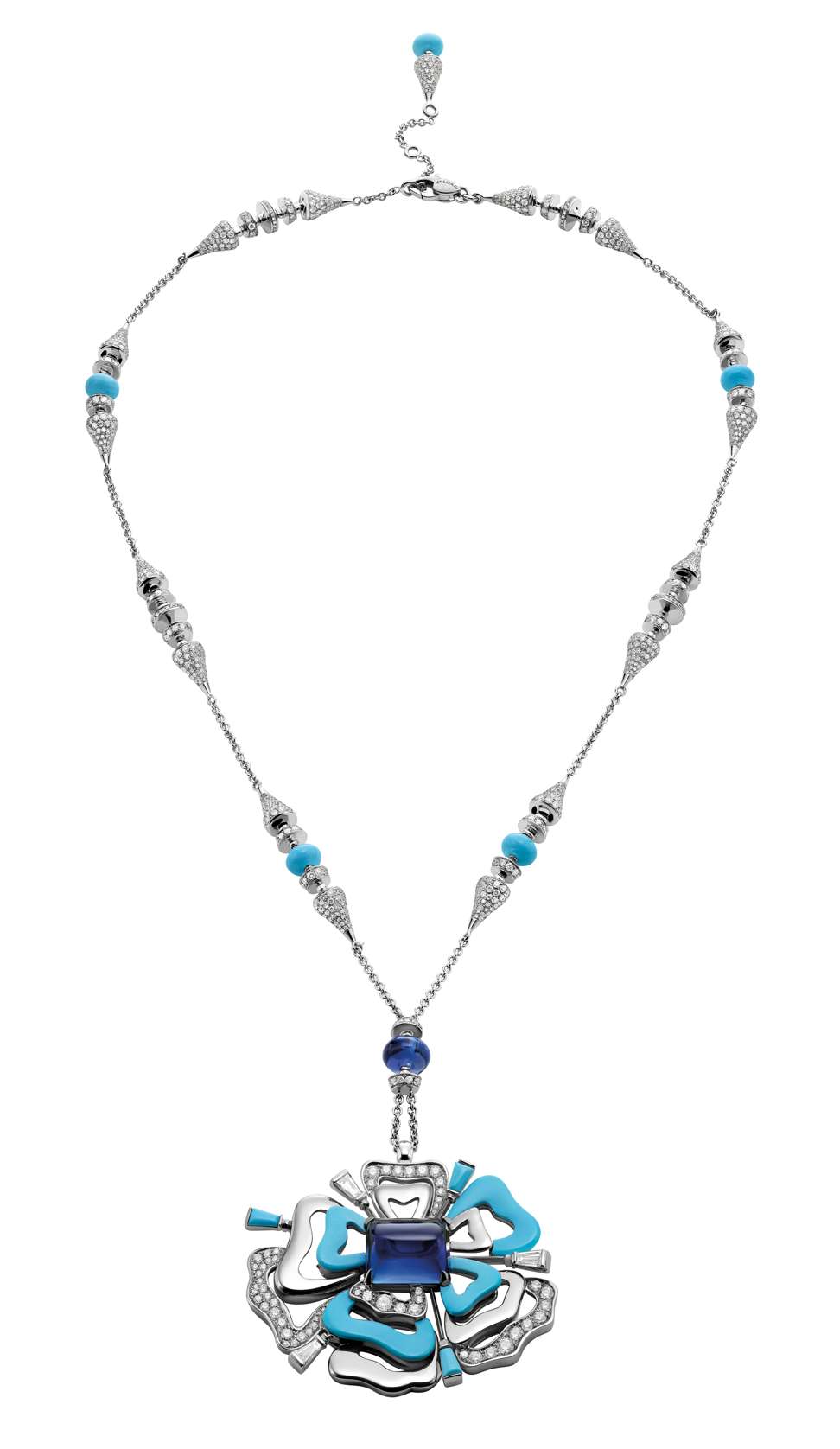 The colourful pendant encrusted with tanzanites, turquoises and diamonds can be worn individually as a brooch.