Strong demand from confident high-net-worth individuals from mainland China, coupled with greater knowledge of upscale jewellery's investment value, is sustaining the positive mood at Hong Kong's jewellery auctions.
Bidding at these auctions has helped auctioneers achieve record prices. At Sotheby's Spring 2017 Sale in Hong Kong, "The Pink Star", now the CTF Pink Star, a 59.6ct fancy vivid-pink, internally flawless diamond, went to jeweller Chow Tai Fook for a world-record
HK$553 million.
World's biggest, most expensive pink diamond on sale in Hong Kong
The "Ratnaraj Ruby", an exceptional 10.05ct gem mined in the famed Mogok Valley in Myanmar, sold for HK$78.94 million at Christie's Hong Kong sale last autumn. At more than US$1 million a carat, it was the third-highest price per carat ever paid for a ruby. Last October, a pair of D-colour, internally flawless type IIA round diamonds, of slightly more than 30ct each, fetched a record HK$82.6 million at Poly Auction Hong Kong.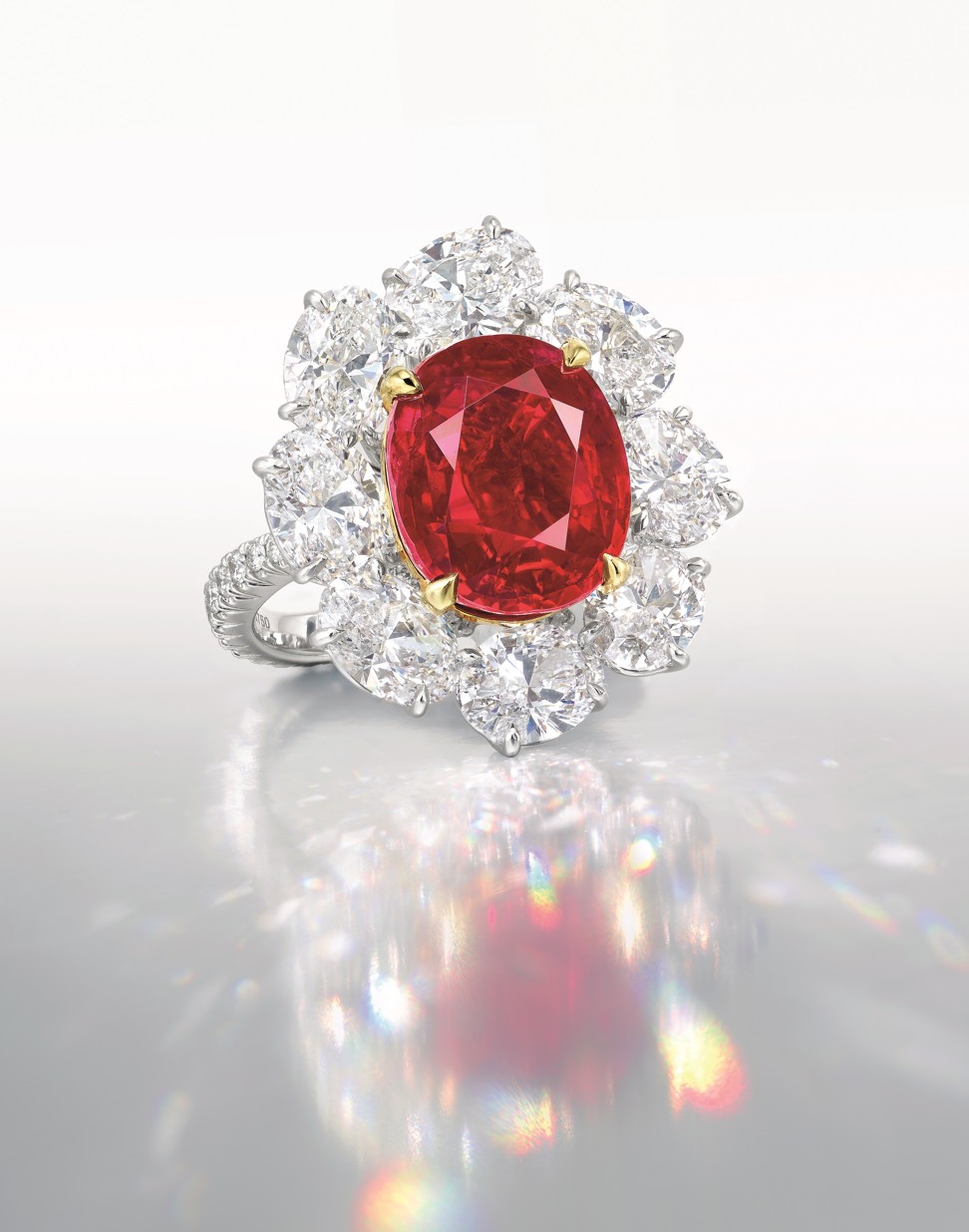 The CTF Pink Star and the top 10 lots from Sotheby's Hong Kong's Magnificent Jewels and Jadeite Sale in April were all bought by Asian buyers, says Quek Chin Yeow, Sotheby's deputy chairman of Asia and chairman of international jewellery, Asia. "The remarkable results achieved this season are a testament to the Asian market's buoyancy."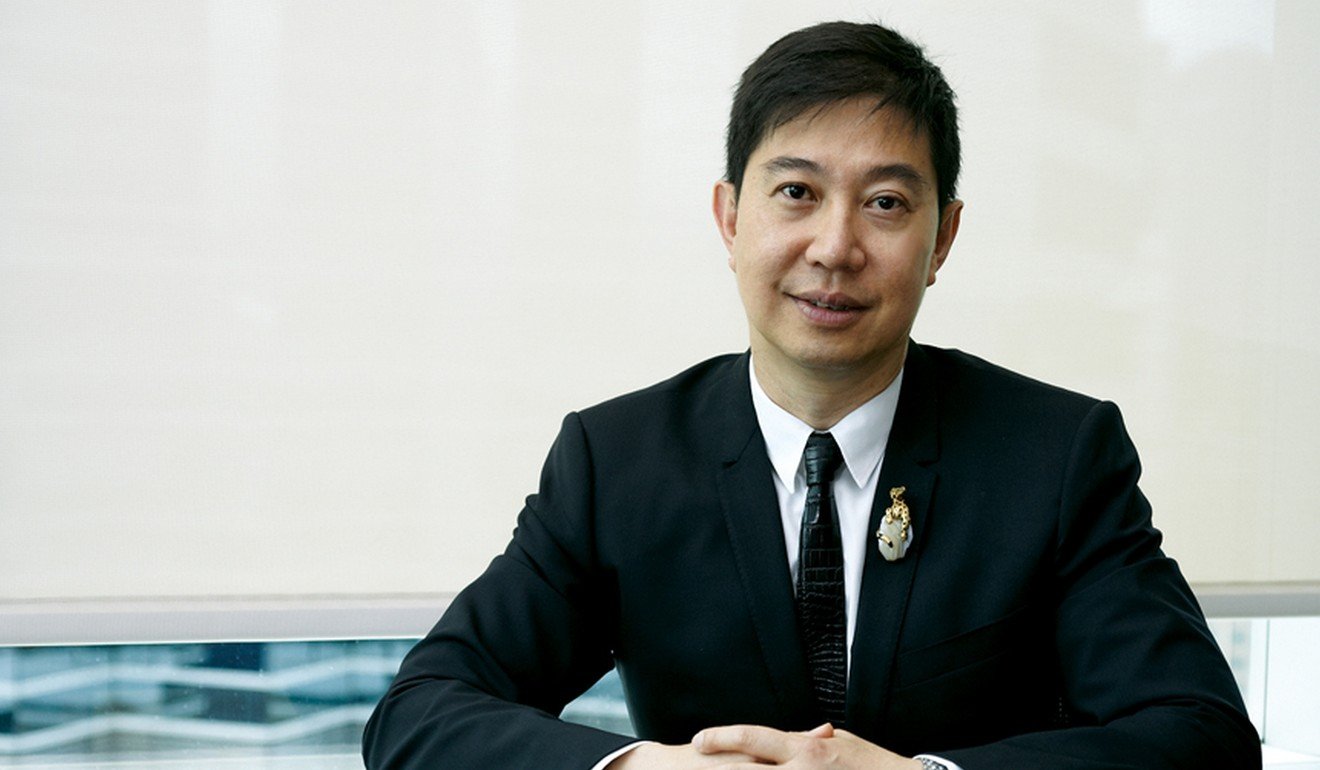 Thanks to the participation of mainland buyers at Hong Kong auctions, the city has surpassed New York as the world's second-largest jewellery auction hub and is now on a par with Geneva. To tap the rising demand for jewellery and arts, mainland-headquartered auction houses, such as Poly Auction and China Guardian, have opened Hong Kong branches, competing with established international houses, Sotheby's, Christie's and Bonhams. The presence of mainland auctioneers has consolidated Hong Kong's status.
And the reverse is also noteworthy. Companies such as Tiancheng International Auctioneer have offices in top-tier cities in mainland China while hosting auctions in Hong Kong.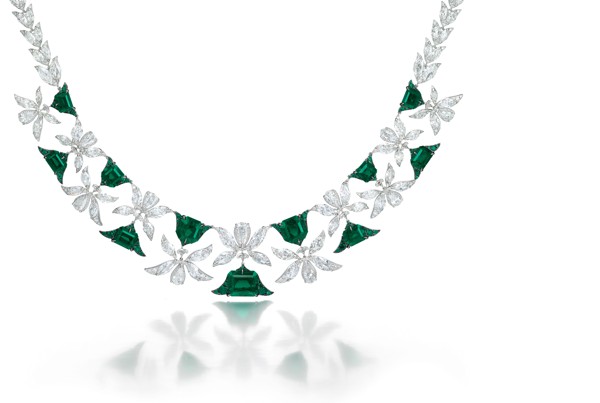 Beijing's move to tighten control over capital outflows seems to have had limited impact on the enthusiasm for high-end jewellery, particularly pieces with top-grade diamonds and coloured gemstones. Many continue to buy rare pieces to diversify their investment portfolios amid a volatile global economy.
Many mainland buyers consider upscale jewellery as investment tools, similar to real estate and stocks, says Yu Wenhao, Poly Auction Hong Kong's head of jewels and prestige collections department.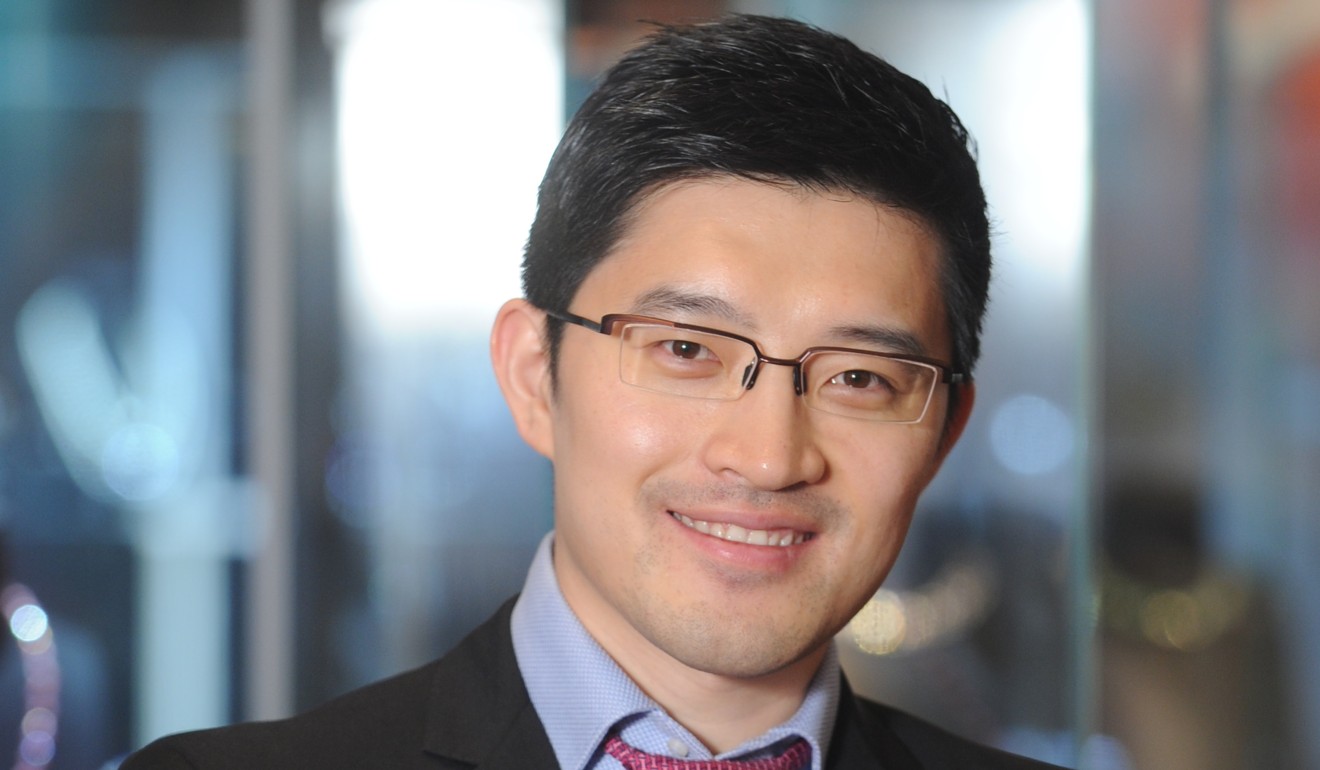 Christie's Hong Kong's deputy chairman Asia and global director of jewellery, Vickie Sek, says the auction house continues to see "stable and confident" purchases made by affluent buyers from mainland China.
"An increasing number of new mainland buyers have visited our office for the exclusive viewing of jewellery pieces to be auctioned off at the upcoming 2017 spring sale. They have showed interest in our highlights and are keen to come to our full previews later this season," she adds. "Mainland buyers are sophisticated and knowledgeable and have a positive outlook for our upcoming sale. China is such an evolving market. I believe that with more interaction and experience in auctions, they will continue to build confidence in us too."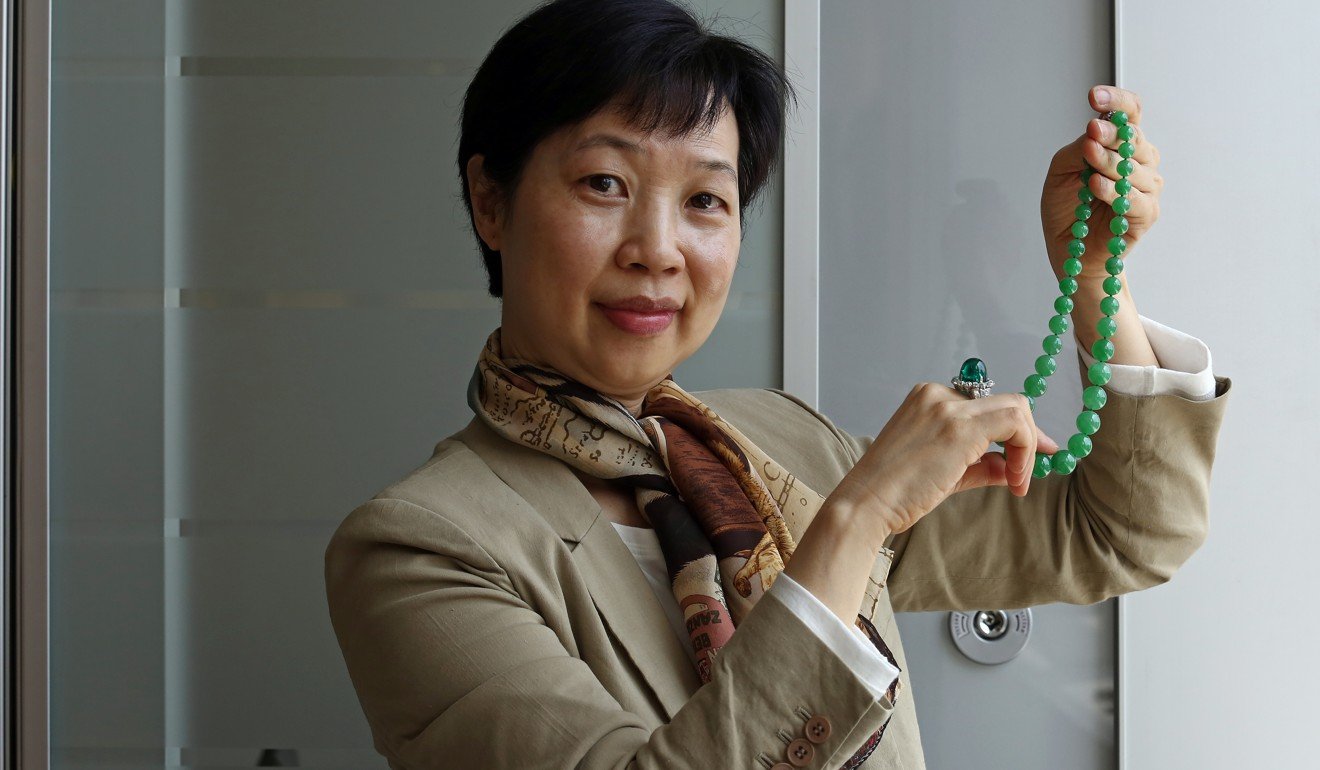 Enhanced knowledge of the value of exclusive designs and better understanding of rare gems help build confidence in mainland buyers. Auction previews in Hong Kong invariably attract a lot of mainland buyers. Many also attend seminars hosted by specialists organised by auction houses, including Poly Auction Hong Kong and Bonhams.
Although most upscale mainland buyers were exposed to the international jewellery market less than 25 years ago, they have learned quickly and caught up with sophisticated buyers in Hong Kong and Taiwan, Yu believes. "There is not much difference in terms of sophistication and diverse tastes."
Smarter investors seek rare and vintage collectable high-jewellery pieces from auctions
The tastes of mainland Chinese buyers have evolved: from an initial preference for designs with important diamonds and green imperial jadeite to an increased interest in exquisite jewellery of outstanding craftsmanship with lesser known top-grade coloured gemstones. About five years ago, they began collecting vintage jewellery. Quek has seen a change in attitude to pre-owned pieces. "Their appreciation of the artistry and aesthetic value of vintage jewellery overcomes the old-fashioned notion of second-hand jewels."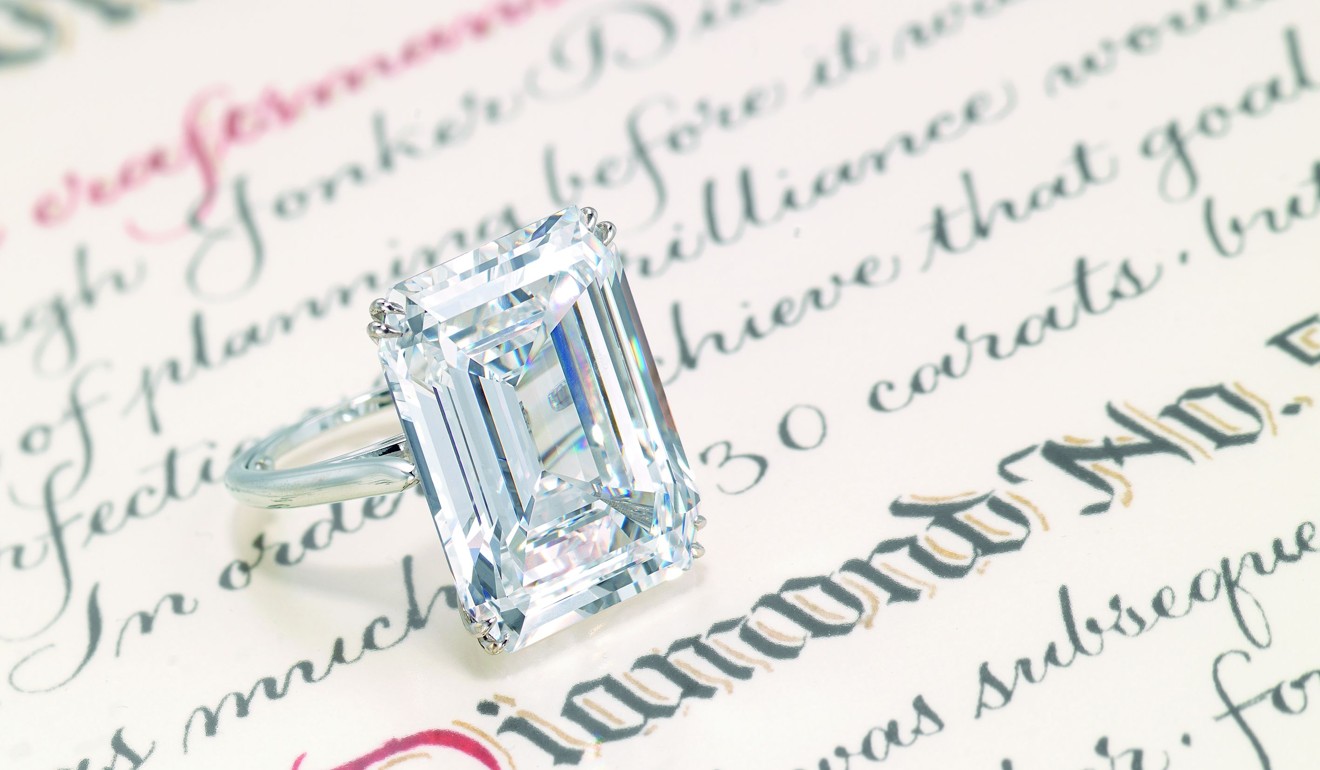 Compared with important vintage pieces crafted and signed by top jewellers, unsigned pieces attract much less attention from mainland buyers. But the situation is changing. Quek notes that a mainland buyer successfully bid more than US$300,000 for an unsigned 1920s art-deco bracelet in a dragon design at a Sotheby's auction last November. This was four times the estimate.
Hong Kong high jewellers highlighted in Christie's upcoming auction
"The buyer admires the piece's sheer aesthetic, though it was not signed [by the jewel maker]. It's always easier for mainland buyers to appreciate signed pieces.
"As the market has become more sophisticated, they simply recognise the aesthetic value, without the brand name behind the pieces."
To attract more buyers from mainland China, Christie's Hong Kong promotes its pieces in Asia to raise awareness and engage potential clients more thoroughly, Sek notes. "We visit new clients on the mainland to cultivate relationships and show the pieces in person."
Sotheby's to auction Cartier ring set with a rare blue diamond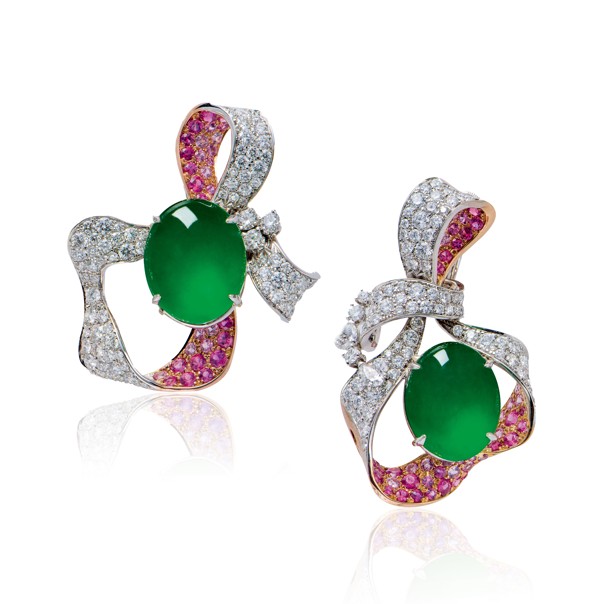 Quek says the growth in online participation has been a significant development over the past year. "In 2016, online purchasers spent US$155 million, a 20 per cent increase, despite the overall sales decline. Around 51 per cent of all online bidders in 2016 were new to Sotheby's, up from 41 per cent in 2015." Sotheby's is trying hard to attract more mainland Chinese buyers, including unveiling a market-leading social media programme.
It covers WeChat and Weibo for convenient access to auction news and auction properties information, including WeChat online catalogues.
"This spring in Hong Kong, we launched Weibo Live, inviting the online community to conduct 'live tours' of our HKCEC [Hong Kong Convention and Exhibition Centre] auction venue led by department specialists," Quek adds.
"We are constantly improving our digital products to enhance and streamline the online experience. We have also expanded our editorial programme to create more engaging content, including videos, like the one for this season's star lot, the 'CTF Pink Star'."