Historically, the choker has had a difficult relationship with fashion. From its connotations in post-revolutionary France as a sympathetic gesture of death by guillotine to its indication of a woman's nightly profession, it has been associated with the less salubrious sides of society.
Nevertheless, the choker is far from dead. Fashion dictates that it ebbs and flows according to fads – last year's proliferation on runways and as the accessory of choice at festivals is making way for longer styles that suggest it is losing its grip on the high street.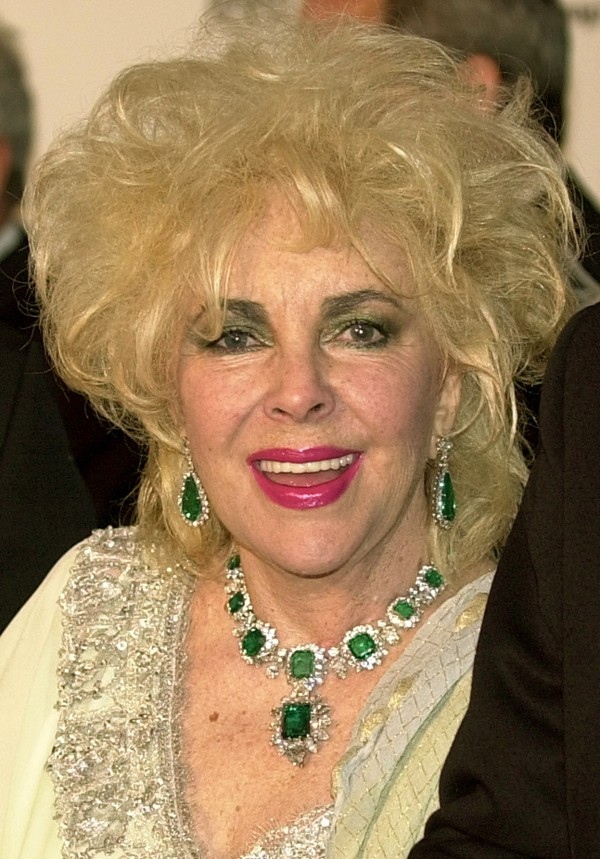 But high-end jewellers pay no heed to such whims. Luxury jewellers have a long-standing affair with the choker, continually reinventing the sumptuous, sometimes erotic possibilities it offers for design. In turn, some of the world's most photographed women have immortalised the choker's place in history.
Think Elizabeth Taylor in vivacious Bulgari interpretations and Princess Diana's penchant for a seven-string sapphire and pearl choker, for example.
According to a recent Robb Report, the momentum gained by the choker last year as "the perfect complement to all the off-the-shoulder looks", will continue with "bold and dainty designs to accentuate the neck as a feminine statement".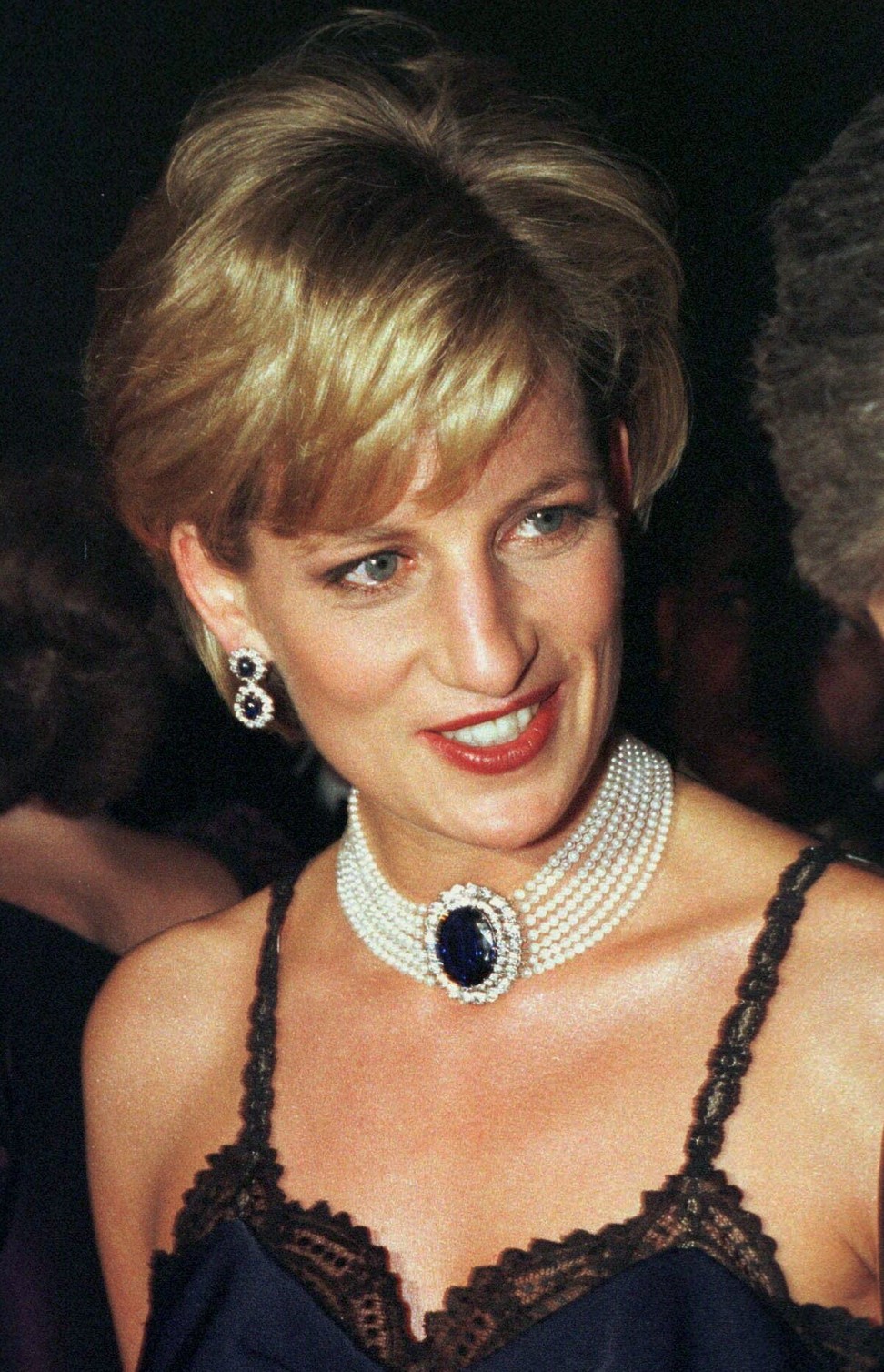 Indeed, a quick tally of chokers seen at red carpet events this year suggests it is the statement accessory of the moment, and as far removed from the elegant but safe pearl version borrowed from granny's jewellery box as the dog collar favoured by punks in the 1980s was stylish.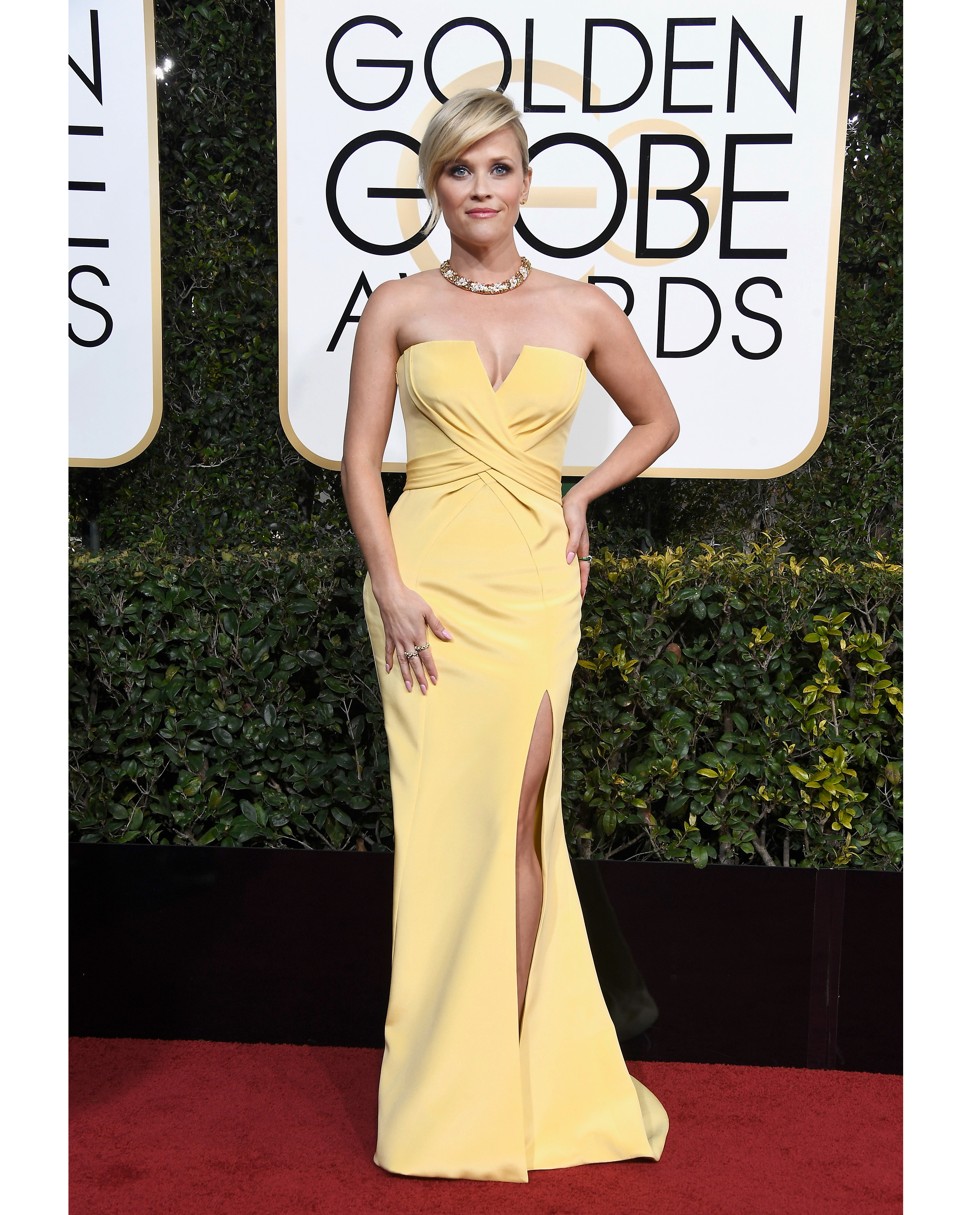 Reese Witherspoon wore Tiffany, and Michelle Williams donned a black ribbon choker to the Golden Globes and at the Academy Awards, Karlie Kloss stunned in a decadent Nirav Modi choker of sinuous, floral twists inspired by royal Mughal gardens.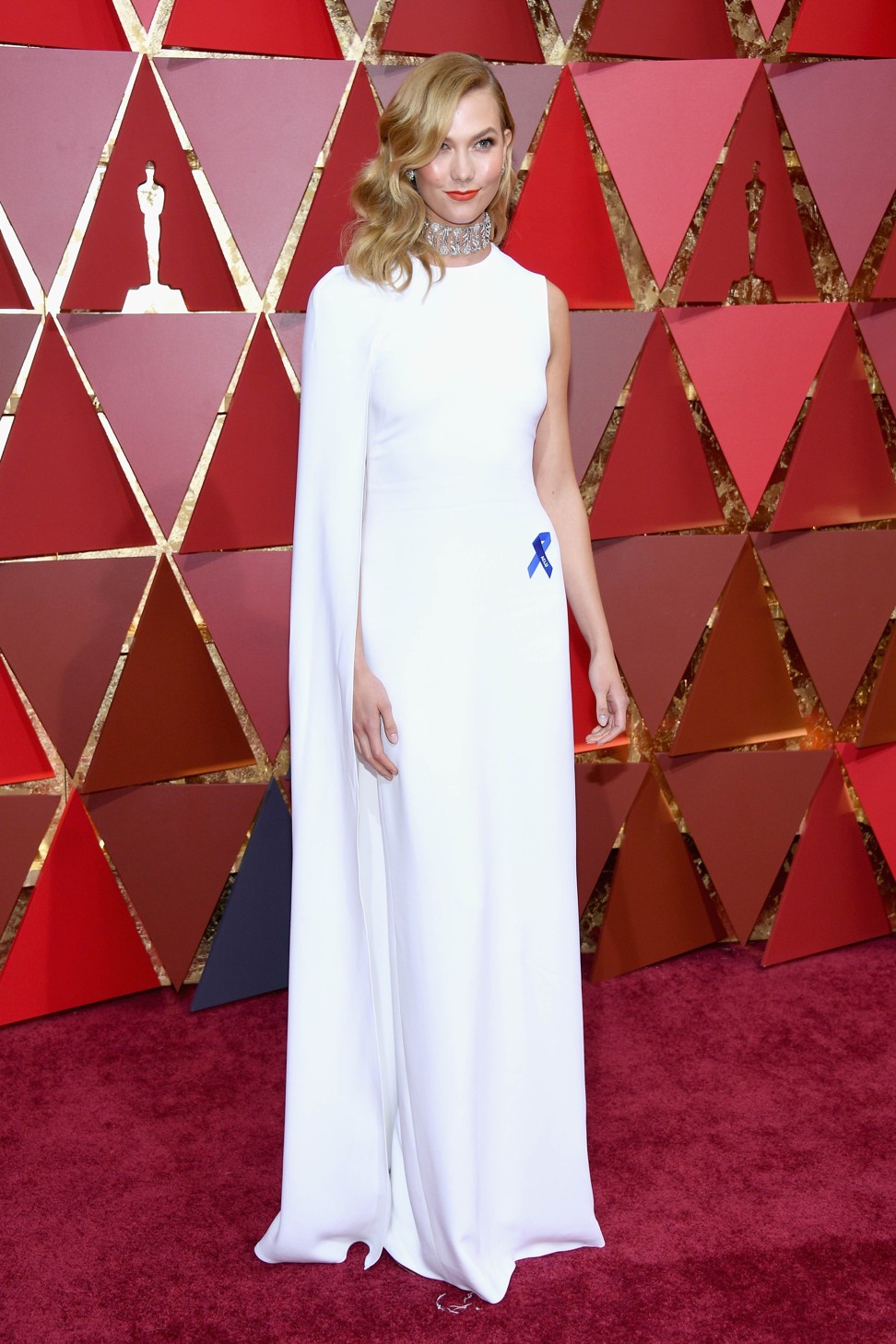 A parade of pinks on the Golden Globes red carpet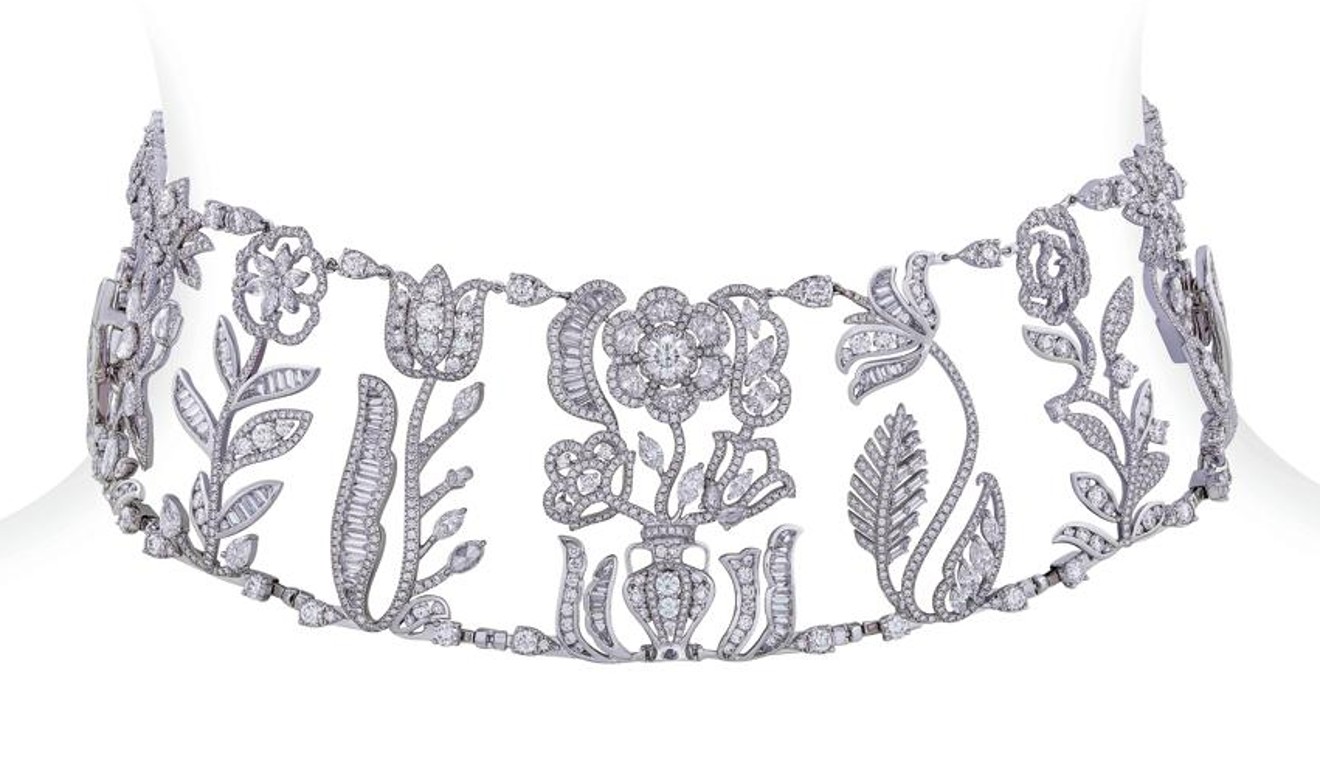 Always pushing the boundaries of innovation, and doing things that we've never done before
Last month, Cartier held its bi-annual Rendezvous in Paris, where it previews up and coming pieces from collections including accessories, watches and jewellery. Among the jewellery previews were new variations to the Juste un Clou collection, which takes its design cue from industrial workshops – Juste un Clou translates as "just a nail". The collection includes a choker that takes the nuts and bolts from a workshop, but this being Cartier, emerges from the brand's luxury atelier with Dali-esque curves and fully set with diamonds that elevate it from mere avant-garde to red carpet ready.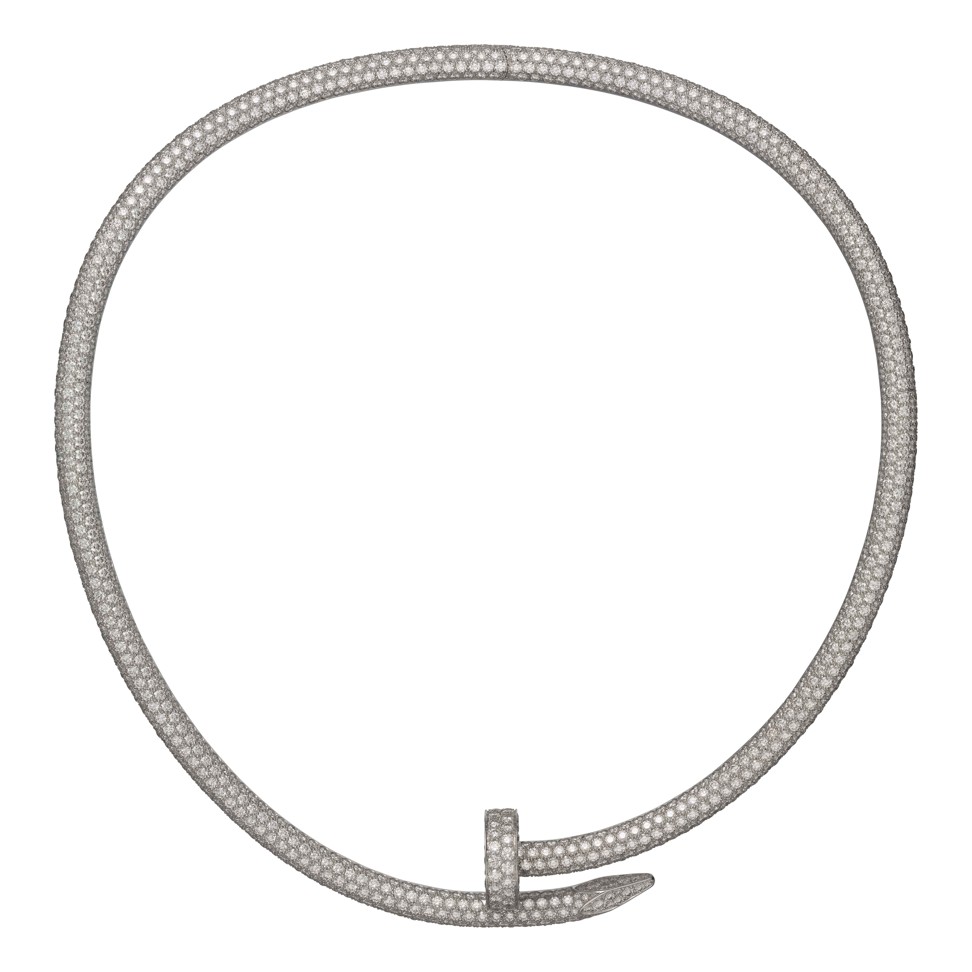 While some designs, such as the Nirav Modi choker, take a traditional high swirl around the neck, others take a more flexible approach to interpretation. Tiffany's Whispers of the Rain Forest worn by Jessica Biel at the Academy Awards, is one of the most spectacular pieces from the brand's 2017 Blue Book collection.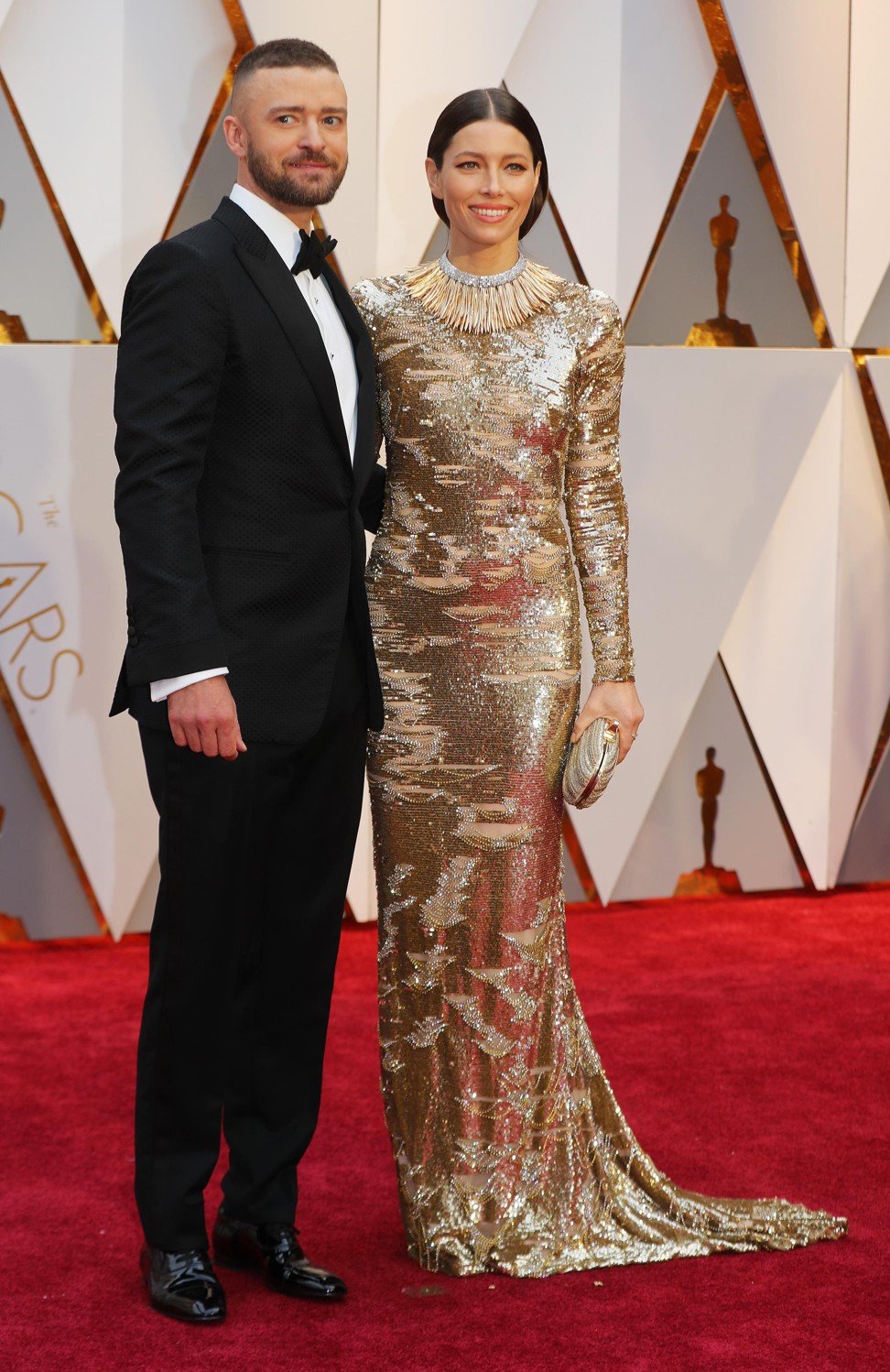 8 stars who made the red carpet sparkle
A diamond collier connects to more than 350 yellow gold fronds, covered with gems and stitched together with a diamond rope to give the effect of rustling leaves.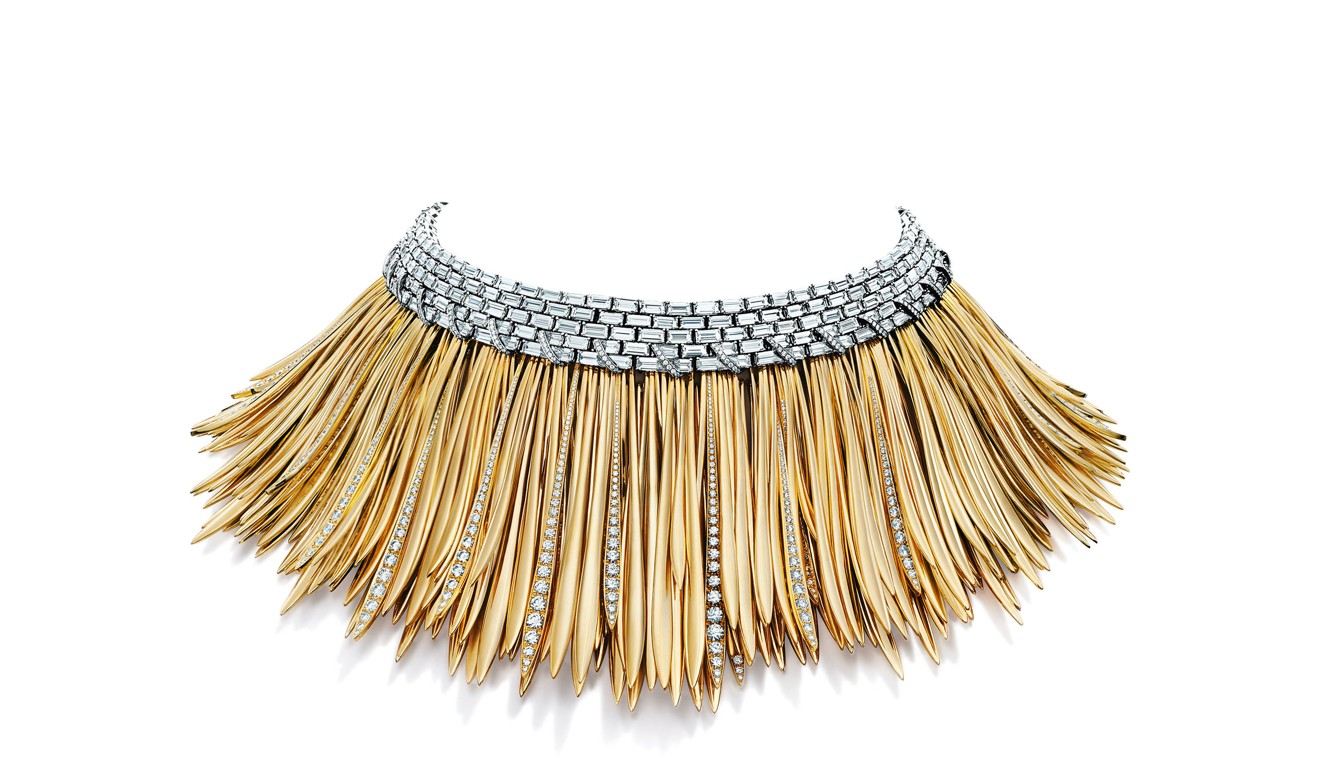 It's a work of art rather than a mere choker or necklace, and shows that the maison is "always pushing the boundaries of innovation, and doing things that we've never done before," according to Melvyn Kirtley, Tiffany chief gemologist and vice-president of high jewellery.
Why the best red-carpet accessory isn't arm candy, but high jewellery
Bulgari has never shied away from standing out and its latest Magnificent Inspirations collection is indeed a glorious celebration of gems and creative design. Numerous chokers appear in the collection, from the stately glamour of the emerald and diamond Gemme Principesche, the feminine aquamarine, rubellite and spinel blooms of Fiore Allegro, and the geometric Parentesi Hamata.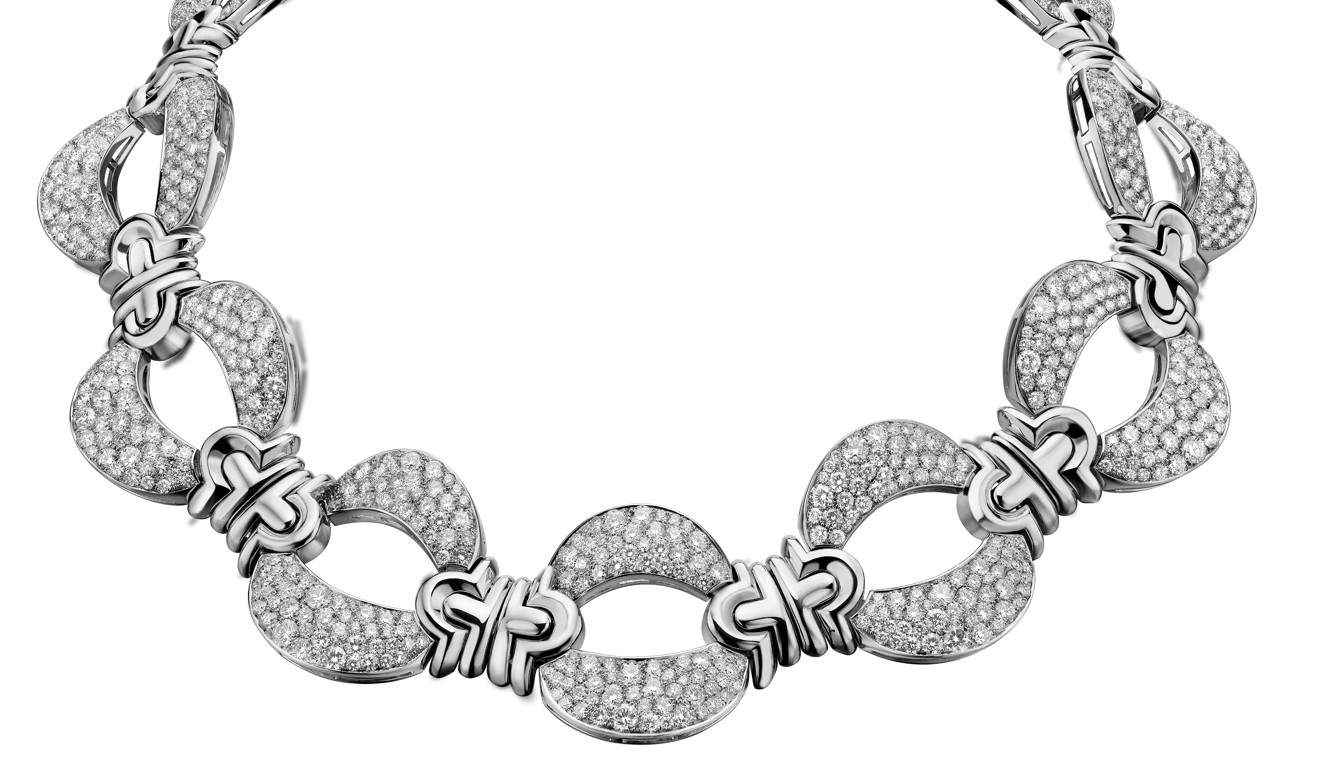 The original Parentesi debuted in the 1980s with a modular featuring a series of interlocking components, similar to the travertine stones of Rome's pavements. The geometric design lends itself well to choker-style necklaces but where earlier versions were more rigid, the latest has evolved into softer, more curvaceous links, paved with diamonds but still hinting at its Roman origins with a cuirass pattern similar to a knight's armour.
High-end jewellery has enduring appeal, ensuring the choker will always have a place. The investment in materials, techniques and design makes it too valuable to be discarded.