Next month in Geneva, Christie's will auction a private collection of Cartier pieces, including jewellery, watches and objets d'art. The collection of more than 100 pieces was accumulated by Eric Nussbaum, the so-called "eye" of the jewellery business and one of Cartier's most significant figures of his time.
Nussbaum joined Cartier in 1969 and almost a decade and half later he was tasked with establishing The Cartier Collection, beginning a two-decade odyssey collecting an historical inventory of some of the brand's most important pieces. Among them, a platinum and diamond tiara once belonging to the queen of Belgium, a Tutti Frutti necklace commissioned by Singer heiress Daisy Fellowes, and numerous pieces from collections like Trinity and Clou that have proven emblematic of timeless Cartier design.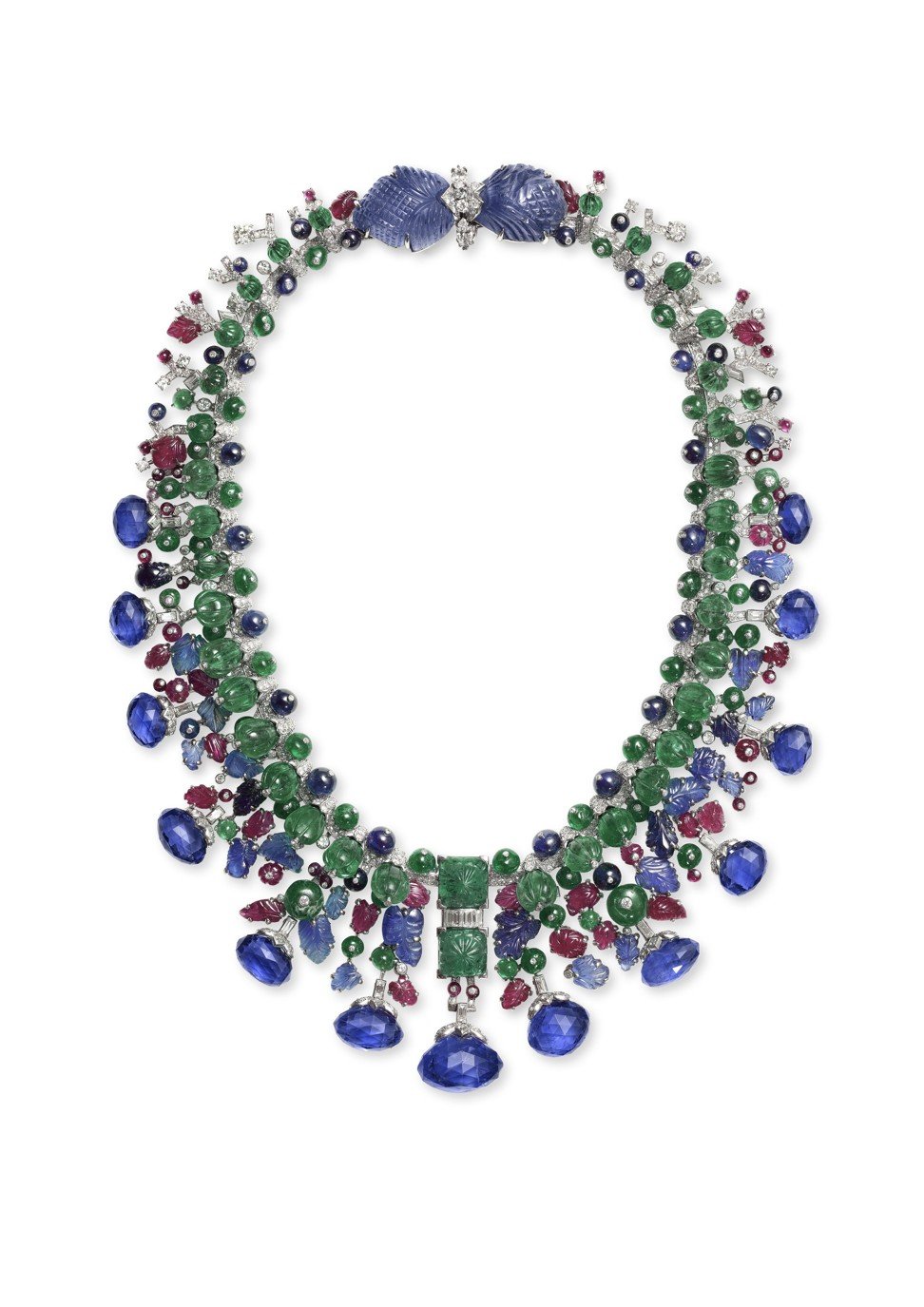 The collection would become the gold standard for a travelling exhibition of design heritage and, today, contains more than 1,600 pieces that have crossed continents to exhibit in more than 20 museums, showcasing the changing styles of Cartier as it courted a wide range of influences and accumulated a considerable number of aristocrats.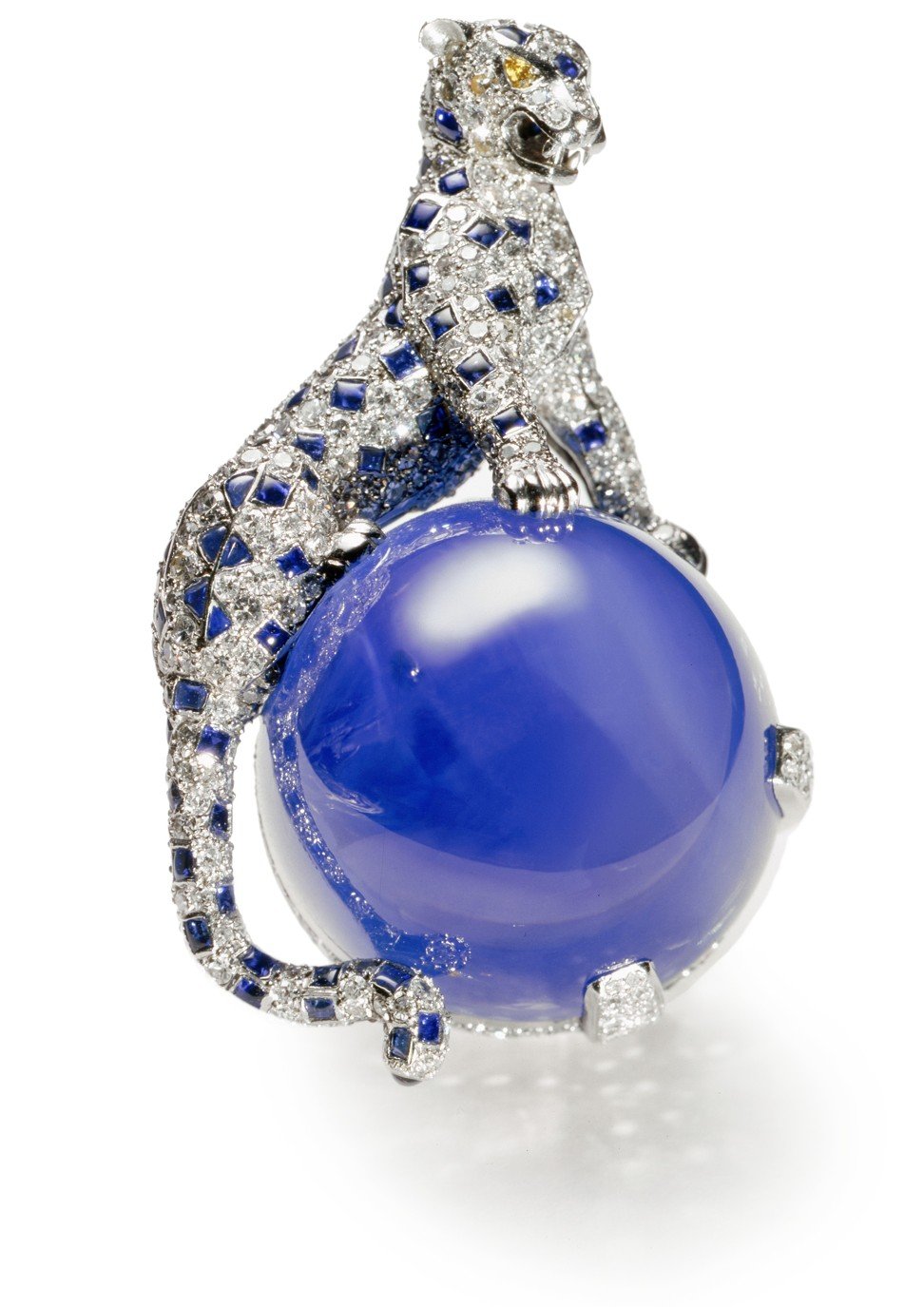 Through every decade, Cartier has fascinated women of influence – from Wallis Simpson, Grace Kelly and Elizabeth Taylor, to Fellowes and modern-day royalty, such as the duchess
of Cambridge.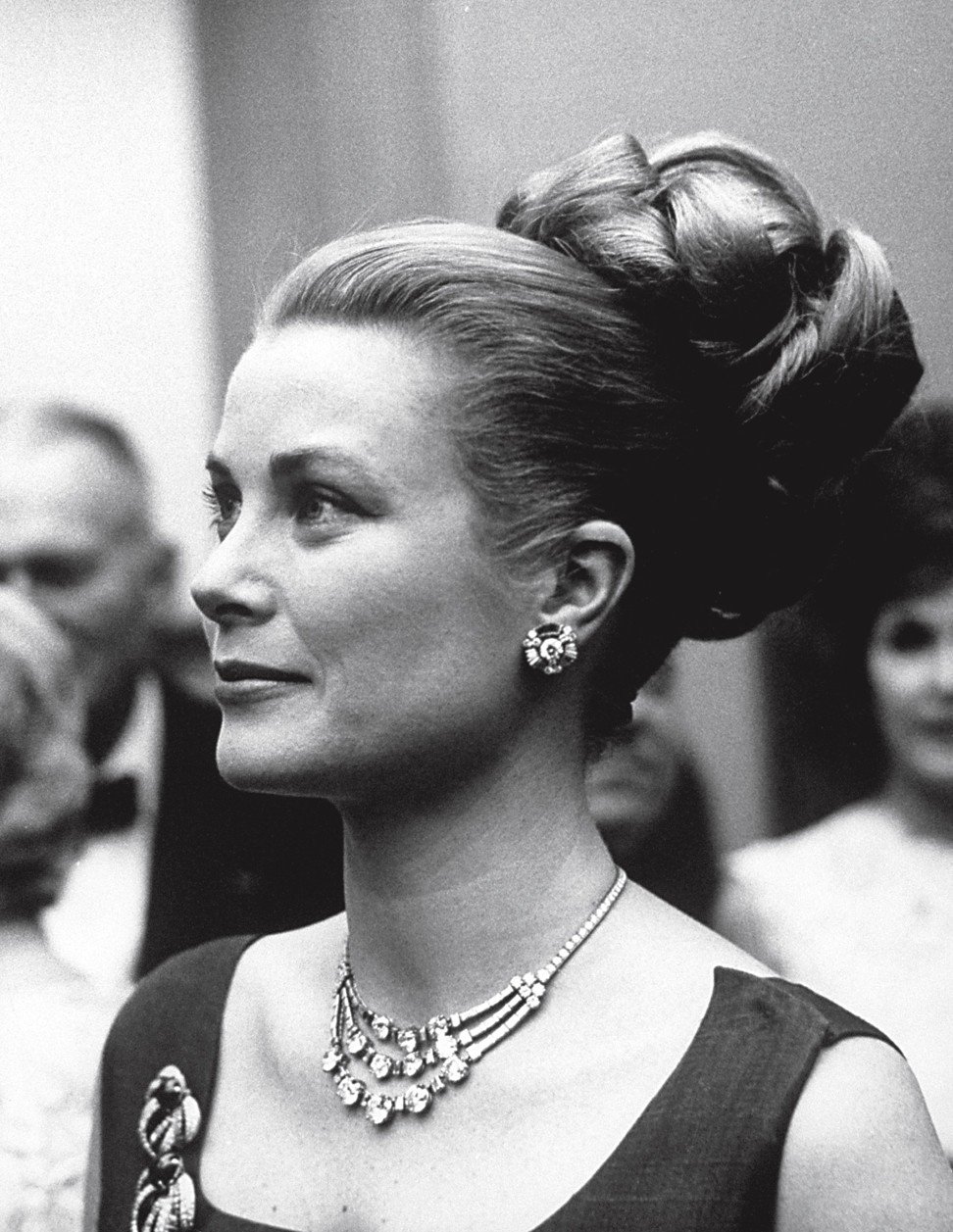 From the intertwined three-coloured gold of the Trinity ring originally designed for Jean Cocteau, which looks as contemporary today as it did when it was launched back in 1924, and the colourful Indian-influenced Tutti Frutti stones of the 1930s, to the 1960s Love bangle and the industrial-chic Juste un Clou of the following decade, each piece represents a time and place in Cartier's history, forming a collective of iconic masterpieces that have come to define the brand.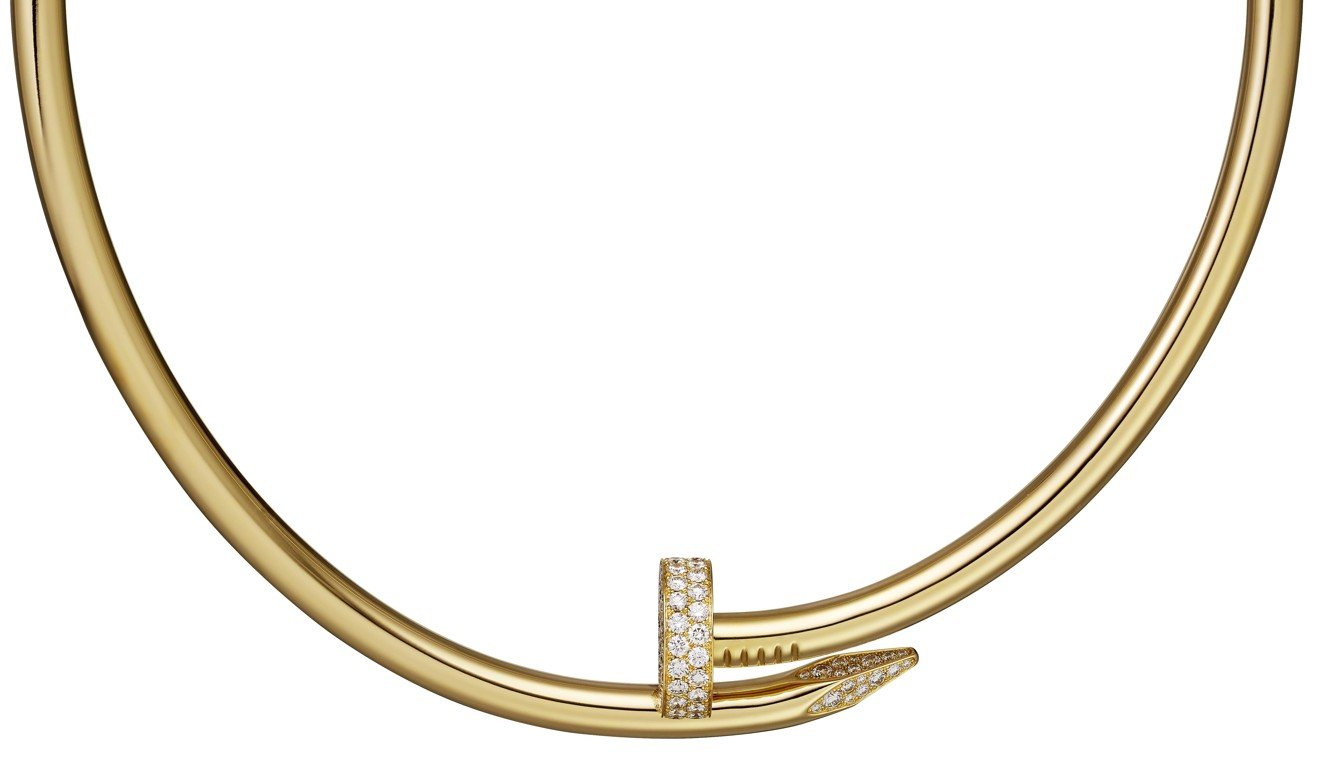 Known for its artistic flair and creative designs, Cartier needs little introduction.
Since its inception in 1847, Louis-Francois Cartier set new standards in jewellery using a combination of traditional crafts, exceptional precious stones and highly creative – and sometimes contentious – designs that were as relevant then as they are now.
The Love bangle, for example, has proven its enduring appeal. It is Cartier's most successful line, made popular over the decades by the likes of Elizabeth Taylor and the Duchess of Windsor in its earliest days to modern day celebrities such as Angelina Jolie.
Meanwhile, other designs generate significant interest at auction. Major auction houses have increasingly sold one-of-a-kind storied jewels at record prices as a growing appreciation of the craftsmanship of certain brands, and an expansion of wealth spreads.
According to Christie's, blue-chip makers such as Bulgari, Van Cleef & Arpels and Cartier are the most coveted jewellers, with Cartier's 1920s art-deco pieces and especially its flamboyant Tutti Frutti jewels generating the most interest as they represent, "one of the most creative moments in its history".
Gems gain worth thanks to painstaking craftsmanship from Cartier, Van Cleef & Arpels, Nirav Modi, Graff and Piaget
In 2014, a ruby, emerald and diamond bracelet once owned by Evelyn Lauder went for
US$2.1 million at Sotheby's setting a new record for a Tutti Frutti bracelet; in the same year, Christie's sold a Belle Époque devant-de-corsage brooch for more than US$17.5 million, making it the most expensive signed jewel ever at auction.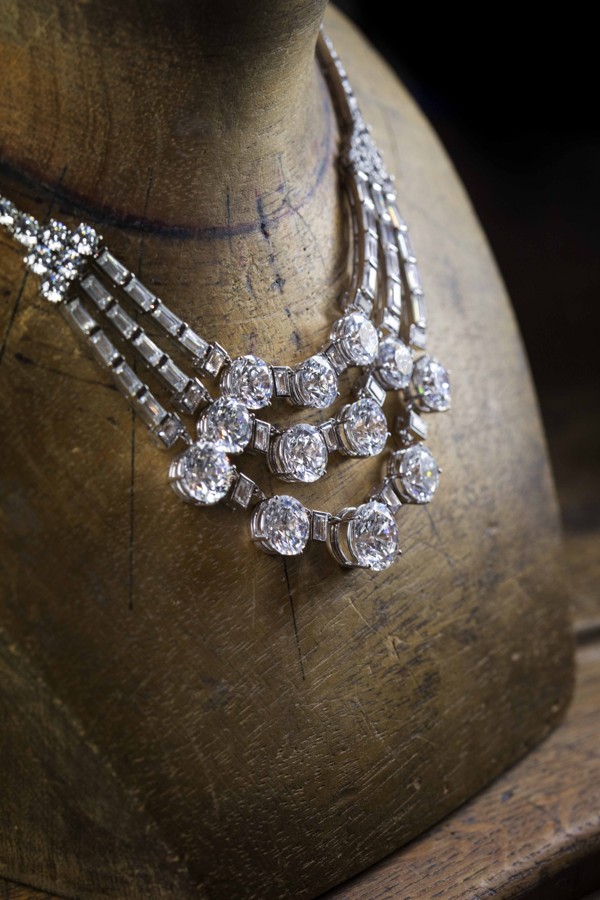 While seminal pieces like these form the DNA of Cartier's design core, the brand pursues a lower profile mandate to implement long-term programmes and initiatives that it hopes recognise its responsibilities as a corporate player across continents.
Earlier this month, Cartier held its annual Women's Initiative Awards, honouring entrepreneurs for the social impact their projects make on their communities.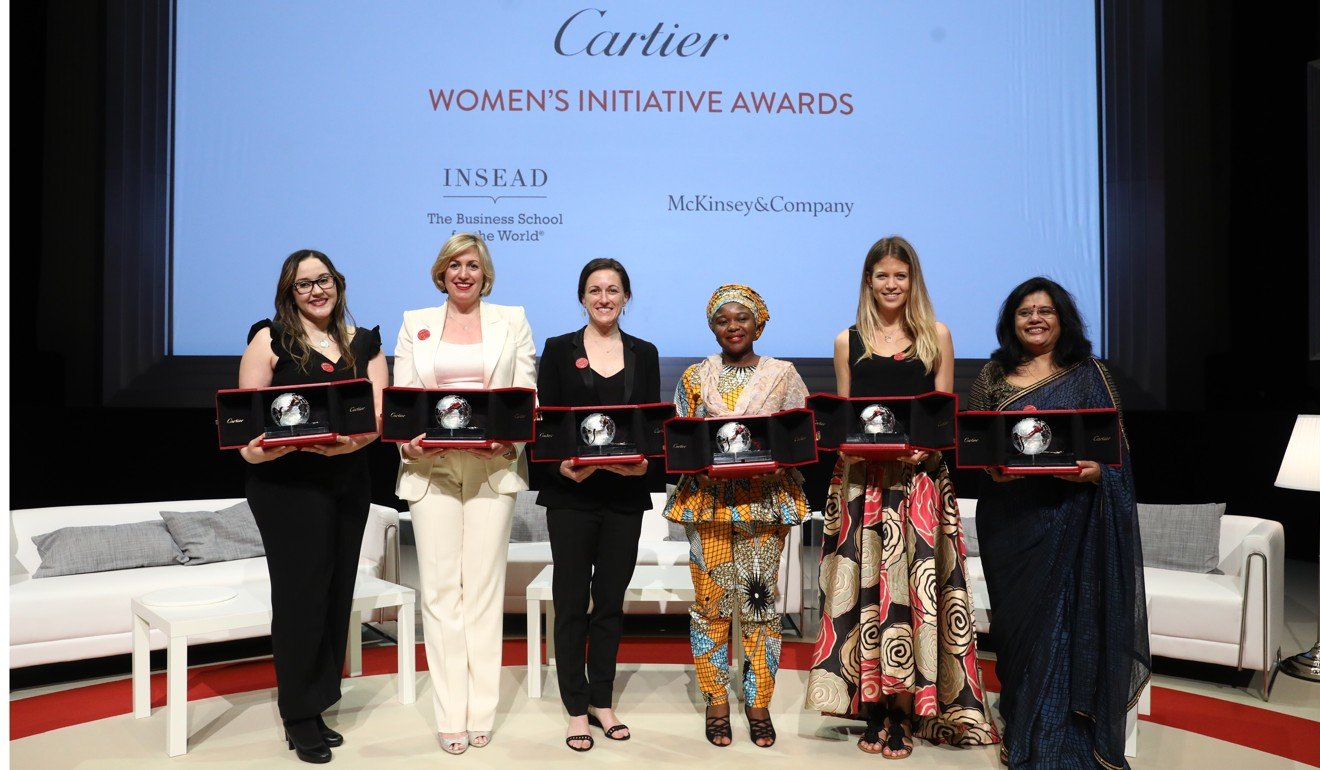 Each year, the award supports six women in the early stages of their business ventures with financial resources, sponsorship of an executive programme at Insead, a partner in the initiative, and one year's mentoring support.
In less than a decade the programme has become a transformative step in the lives of 162 women entrepreneurs
This year's winners include an entrepreneur in India providing water management solutions to small farmers to minimise damage to crops caused by drought and floods; a Ghanaian woman helping female farmers create sustainable livelihoods through land management systems; and a US project tackling high water waste in commerce using data analytics to implement conservation processes.
Since the initiative launched 11 years ago more than 160 women in 45 countries have benefited, creating more than 5,000 jobs collectively in local communities.
Cyrille Vigneron, CEO of Cartier International, says he was proud to develop the awards and encourage women to be the drivers of change.
"In less than a decade the programme has become a transformative step in the lives of 162 women entrepreneurs … to make their ideas and dreams come true, feet on the earth and heads in the stars."
This month, it's back to the business of product launches with updates to the Juste un Clou collection.
A nail is rendered an item of fine jewellery and elevated to cult status; it's Cartier at its radical best.