Fine jewellery this year makes use of more colours and more unconventional materials than ever before, and in an array of shapes and forms.
No collection represents the kaleidoscopic use of colour better than the centrepiece of the Rihanna Loves Chopard line - the Chandelier Earrings - an asymmetrical cornucopia of coloured stones. The earrings are made in 18ct white gold and titanium and set with blue, pink and yellow sapphires, tsavorites, rubellites, green beryls, aquamarines, Paraiba tourmalines, rubies, amethysts, topazs, lazulites and diamonds. The mess of colours and the use of asymmetry represent the chaotic beauty of nature, and are the perfect celebration of spring and summer.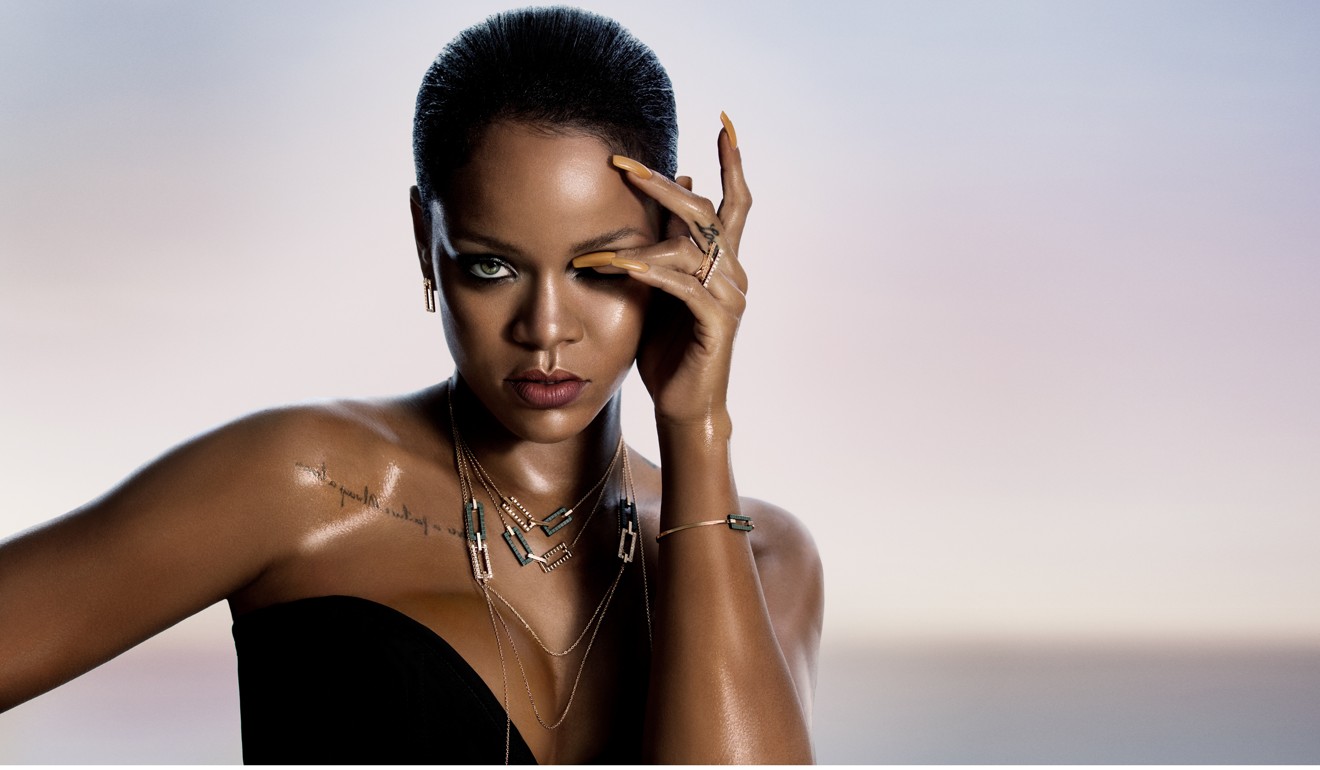 Rihanna teams with Chopard to create dazzling high jewellery collection
Piaget's Sunny Side of Life collection includes the Palm Sensation necklace, inspired by the palm trees in Palm Springs near Hollywood. The main 7.17ct Colombian emerald is surrounded by more than 350 diamonds of various cuts,which are draped over the chain to form the crown of the palm tree. The articulated setting allows the diamonds to dance with the wearer's every movement, in much the same way that palm trees wave in the wind.
Another piece in Piaget's Sunny Side of Life collection was inspired by the cosmos. This large 18ct pink gold necklace with an irregular diamond studded fringe and cushion-cut pink spinel from Myanmar is like a celestial starburst.
Meanwhile, Piaget's use of feather marquetry in its high fashion fine jewellery pieces is also a celebration of the colours of nature. Included in the Sunny Side of Life collection is a wide 18ct white gold cuff that uses feathers in various shades of blue in a manchette arrangement that covers the whole cuff. Against this hypnotic backdrop are two lines of 22 marquise-cut blue sapphires separated by a line of princess-cut diamonds.
Gems gain worth thanks to painstaking craftsmanship from Cartier, Van Cleef Arpels, Nirav Modi, Graff and Piaget
Purchasing such a piece is like buying a work of art. The wide breadth of the cuff gives the accomplished jeweller the space to create and innovate. The starburst designs dressed in red spinel, Paraiba tourmaline and 111 brilliant-cut diamonds in an engraved 18ct pink gold cuff is a testament to the artistry of the jewellers at Piaget.
The use of coloured gemstones to celebrate the vibrancy of nature continues in the Les Merveilles Mesh Pink Sapphire, Ruby and Diamond set from Boghossian. The necklace features a 10ct pear-shaped diamond against a backdrop of 91.35ct of round-shaped pink sapphires and 8.05ct of round-shaped rubies.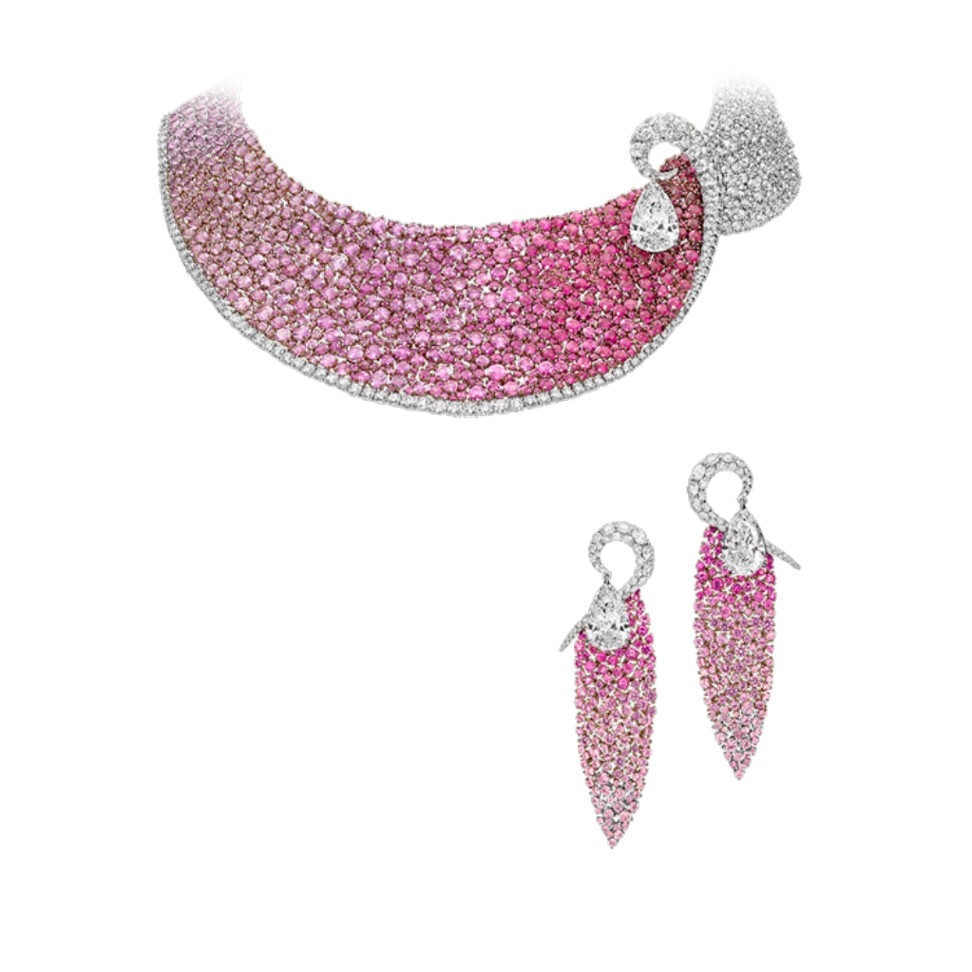 Also hot this season is the practice of stacking bangles.
Chanel, with its Coco Crush line, is encouraging fans of the classic look - featuring the iconic quilted motif in 18ct white and yellow gold - to consider stacking their bracelets and rings.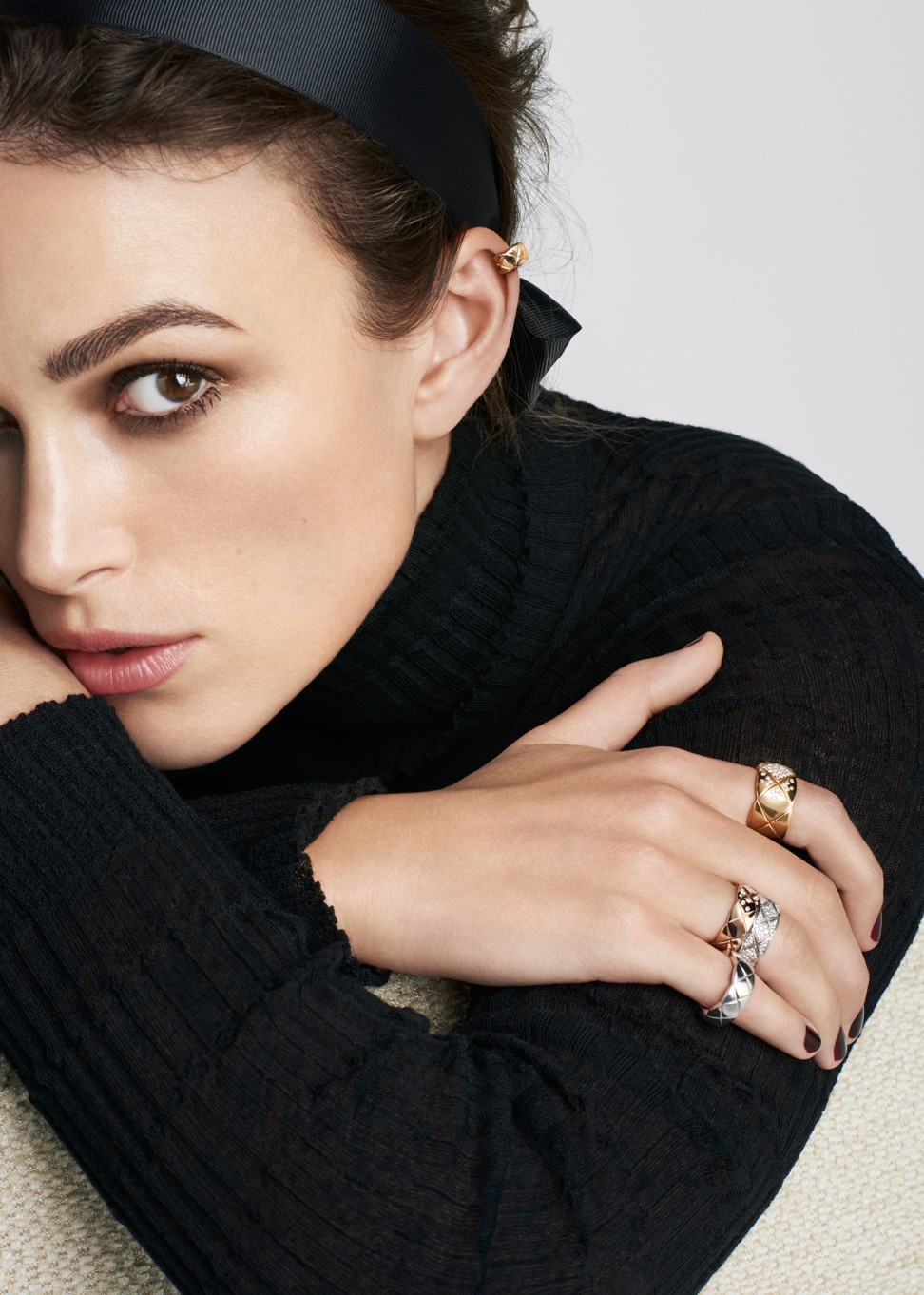 Cartier's iconic high jewellery pieces mark moments in history
Stackability is also a quality of the bracelets in Cartier's Juste Un Clou collection. Cartier exploits this feature in its latest marketing campaign with a dare issued to its wearers to try layering their bracelets.
Modular jewellery offering versatility is also popular with fans of fine jewellery this season.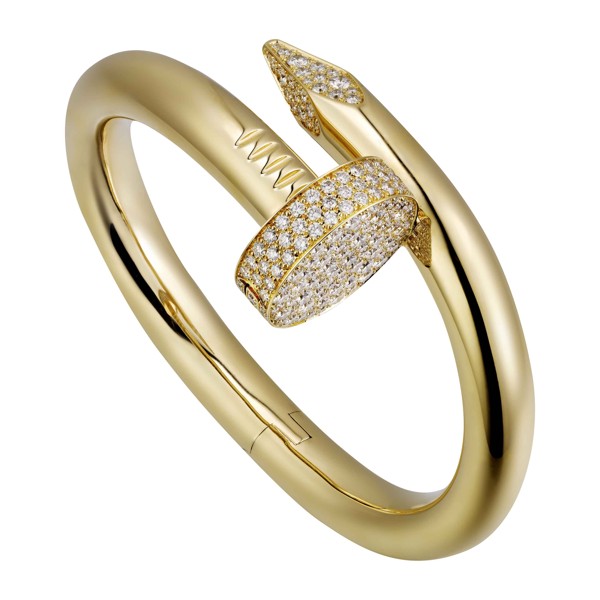 Pearl jewellery renaissance continues with updated designs
Mikimoto is releasing detachable sapphire and melo pearl earring and necklace sets that pay hommage to the Yaguruma Sash clip. The clip allowed wearers to interchange Akoya cultured pearls with other gemstones using the same setting.
Trends in fine jewellery designs so far in 2017 - to make more prevalent use of colour and asymmetry - have transformed many pieces of fine jewellery into veritable works of art.
Whether it's a pair of earrings with a design inspired by patterns in a tropical jungle, or a necklace that simulates a palm tree gently swaying in the breeze, these depictions of the natural world certainly qualify as works of art in their own right.