Nature has long captured the imagination of designers. Breathtaking marine life, the vivacious colours of flora and fauna or the predatory presence of a wild beast, each provides a decorative proposition.
Jewellery brands have taken symbols of nature as their own. Cartier embodies the regal, powerful stance of its panther, as much as Piaget has a legitimate claim on the rose; Yves Piaget was an avid rose grower and has a species named after him.
Fuelled by the nuances of the seasons, interpretations of nature are a perennial theme in collections and one of the most exquisite examples this year comes from Chopard.
The Garden of Kalahari is built on a metaphorical network of flowers, but nature provided Chopard a precious gift to create it. The collection is carved from a single, 342ct rough diamond with a D-flawless grading, a colossal tennis ball-sized rock of perfect clarity and colour.
The diamond, named The Queen of Kalahari after the desert where it was found, was discovered in Botswana's Karowe Mine two years ago.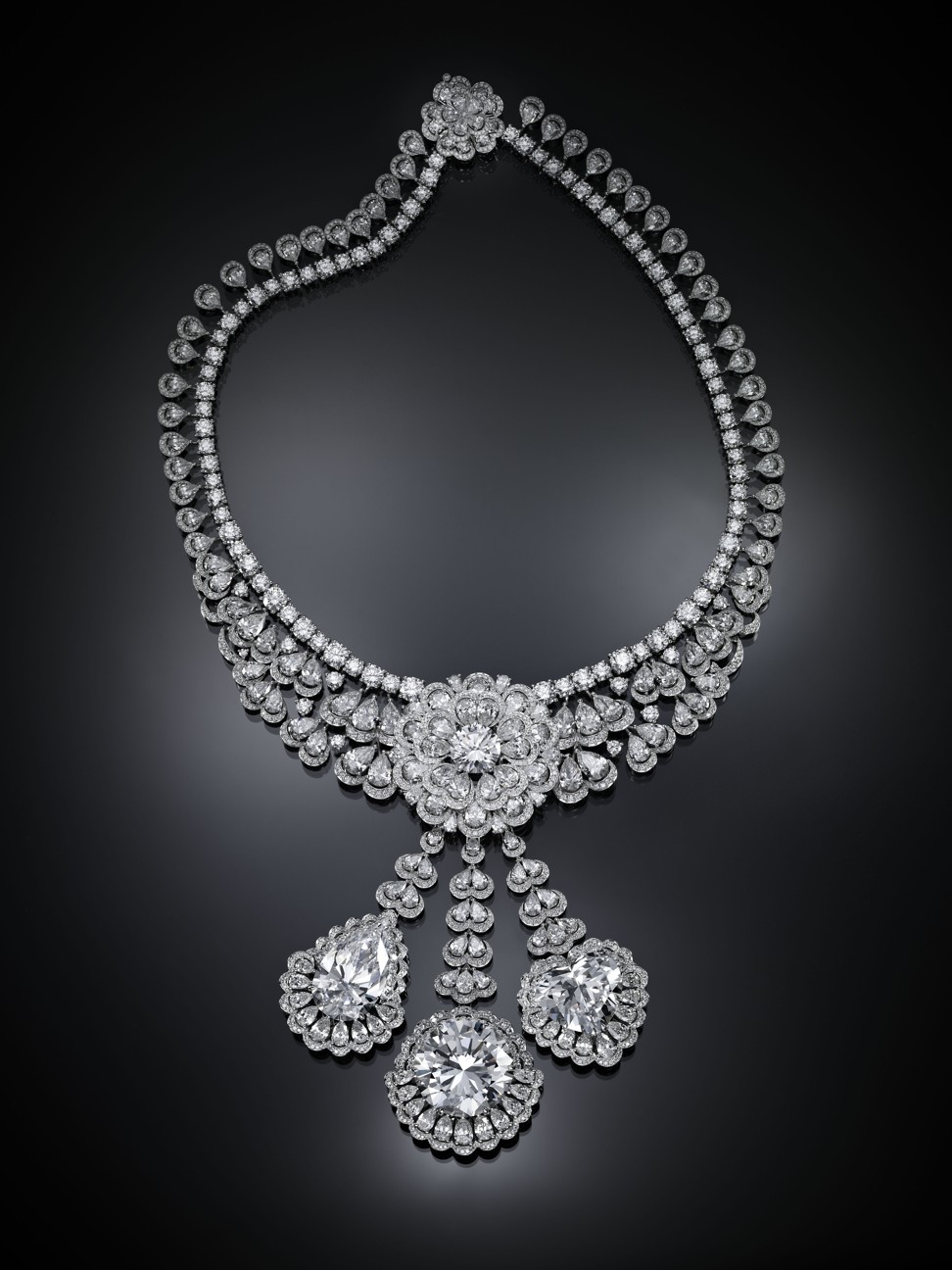 Chopard cut the rock into 23 diamonds of different weights and shapes, five weighing more than 20ct, to get stones that would form the most prestigious collection of jewellery to emerge from its workshop.
"This is a truly exceptional stone," says Chopard's co-president and artistic director Caroline Scheufele. "I wanted to explore every possibility and to represent all diamond cuts."
Each stone represents a different flower species set in the feminine lace-like patterns that Chopard does so well.
The showstopper is a transformable necklace. A choker can be embellished with petal shaped diamonds or a detachable flower, that can be transformed in pendants from the three biggest stones: a 50ct brilliant cut, a 26ct heart shape and a 25ct pear shaped diamond. These can be attached to crescent-shaped earrings to create a magnificent pair of mismatched drop earrings.
Cartier's iconic high jewellery pieces mark moments in history
The opal is often relegated to a minor role in jewellery design, unless you happen to be Victoire de Castellane. Dior Joaillerie's creative director has long found a use for it in her designs.
De Castellane leverages the opal's kaleidoscopic hues and patterns in the new Dior et d'Opales collection. "When I look at an opal, I feel like I'm seeing the earth from afar," she says. "The oceans, the archipelagos, and the reflections of stars on ocean waves, I see it as nature's gemstone par excellence, a stone that's so intertwined with femininity."
Large, cabochon-cut opals provide a technicolour explosion in a collection of rings, bracelets, necklaces and earrings whose flamboyance is countered, slightly, in jewelled settings.
Highlights include the Petit Panache creations where feathers, a Dior favourite, give a baroque undertone to the opal.
Five jewellery pieces that turned heads at Baselworld 2017
Interpretations of soft, feathery plumage also appear in Boucheron and Tiffany.
Boucheron first used a peacock feather motif in 1866, which inspired its famous question mark necklace that would become the first in a line of feathered motifs, including one that landed the Grand Prix de l'Innovation prize at the 1889 Universal Exhibition.
Boucheron's new Plume de Paon necklace takes its cue from its earliest examples, entirely set with pave diamonds.
Tiffany's former design director Francesca Amfitheatrof went to the tropical rainforests of Kauai in Hawaii to inspire her swansong and this year's Blue Book collection.
Pearl jewellery renaissance continues with updated designs
The 100-piece collection, Art of the Wild, uses six themes to show contrasts between the mercy and grace of nature. Feathered Cloak brings to life exotic birds executed in pieces like the hinged cuff, where yellow and blue sapphires and spessartite 'feathers' rustle with every movement.
Tropical plants inspired the Leaves theme where a fancy vivid yellow diamond set in palm fronds becomes a ring, and a pair of earrings spread palm leaf like in brilliant tsavorite and yellow sapphires that mimic the changing colours of nature.
Tiffany's chief gemmologist and vice-president of high jewellery Melvyn Kirtley says the Blue Book collection pushed the boundaries of craftsmanship by finding different ways to produce technically complicated pieces, "where we make the impossible happen".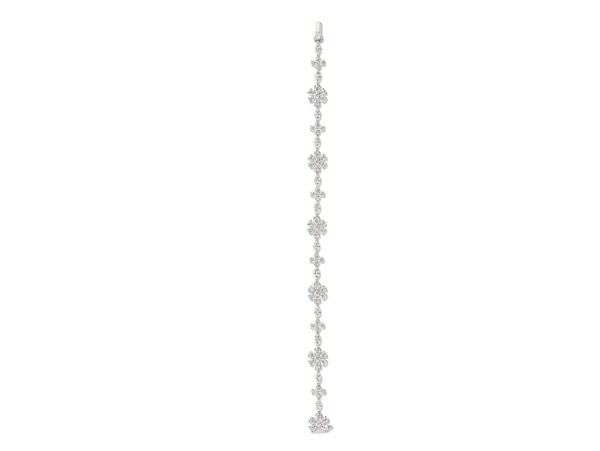 The forget-me-not was a constant source of inspiration to New York jeweller Harry Winston, and an eponymous collection was one of the last developed by the founder. Next month, a new tribute range will appear with diamond necklaces, earrings, bracelets and rings.
De Beers is expanding its Enchanted Lotus collection. Reversible pendants are inlaid with blue lapis lazuli and carnelian, respectively.
The latter serves as a backdrop to a diamond lotus that is still visible when the pendant is worn in reverse. A jade version has also been introduced to celebrate this year's Mother's Day.