Pantone has called Greenery - a "fresh and zesty yellow-green shade that evokes the first days of spring when nature's greens revive, restore and renew" - as this year's "it" colour.
Signifying new beginnings and the freshness of spring, it seems to be the right choice as people try to find respite from the noise and pressures of daily life, and the desire to reconnect with nature.
Even in the world of fine jewellery, green is reinforcing its enigmatic appeal, radiating elegance and royalty through coloured gemstones, such as peridots, green tourmalines and the most prized green gemstone, the emerald. The allure of emeralds has often been attributed to their colour. Psychologists believe green is the most pleasing colour to the eye.
The name emerald derives from the Greek word smaragdo, meaning green stone. The mining of emeralds began 4,000 years ago in Egypt, becoming prized jewels to Egyptian tribal chiefs. Vanadium and chromium are elements found in emeralds, affecting the colour of the stone; depending on the level of elements, the stone can vary from light green to a deep dark green. Often emeralds are clouded by inclusions, giving the stone character and enhancing its beauty; experts refer to these inclusions as jardin.
Colombian emeralds are considered the finest in the world. They differ from other emeralds in that they display a deep shade of green. Emeralds are extremely delicate, so cutting this precious stone is an intense and high pressure task.
Emeralds are miracles of nature, with special chemistry and ancient mystique
At the annual Baselworld watch and jewellery fair, big players in the jewellery industry put their best emeralds on display in their windows.
Spotted at Graff was its stunning Classic Butterfly Collection of bejewelled watches, inspired by the delicate symmetry of the butterfly. Comprised of dazzling marquise and pear shape diamonds and emeralds, it confirms that the maison houses some of the most breathtaking Colombian emeralds in the world.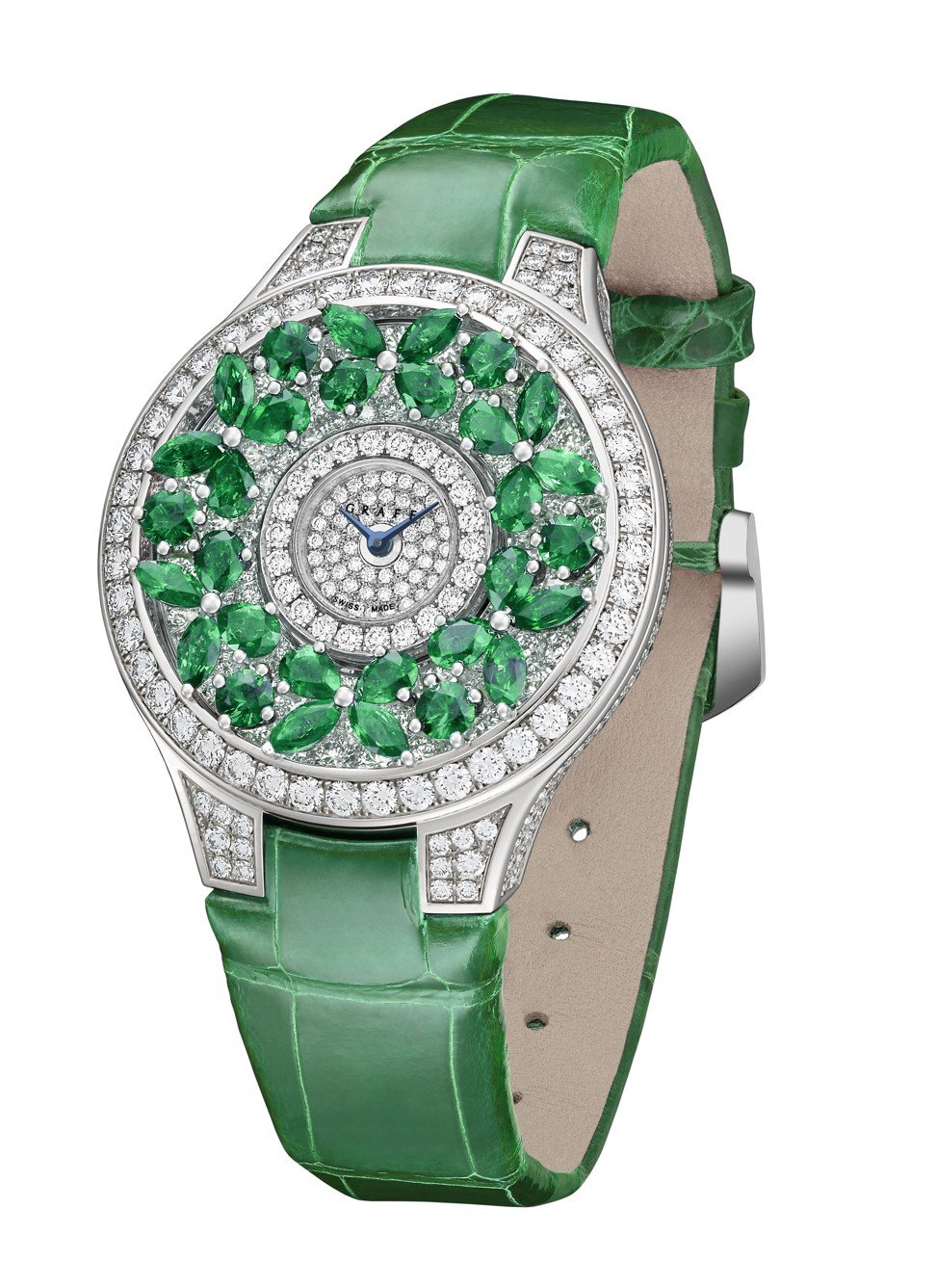 "There is something wonderfully enigmatic about emeralds," says Laurence Graff, CEO of Graff Diamonds. "The secrets that they hold within the depths of their rich colour, the unique character of each individual stone, the way this gemstone connects with you when you hold it in your hand is deeply personal; it's truly magical."
Emerald 'paternity' test can verify its source, says Gübelin CEO
Jacob & Co was another exhibitor that drew a lot of attention with its Mystery of Muzo set of two emerald cuffs. It took almost two years to source the exceptionally rare duo, a natural pear-cut, 74.33ct and 70.57ct vivid green Colombian Muzo emerald, which are the same vivid green hue.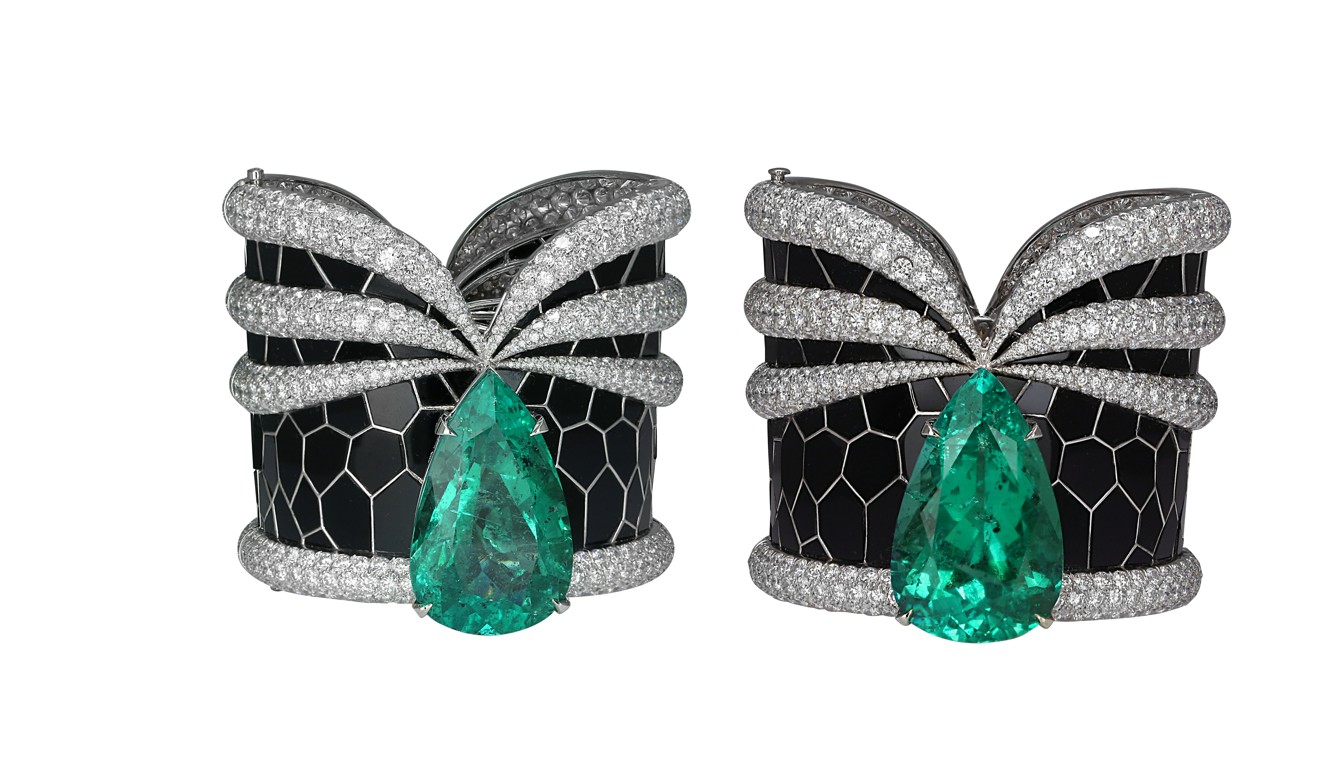 At Chopard, the maison continues to enrich its signature Green Carpet collection with responsibly mined emeralds. The new line is decorated with beautiful stones from Gemfields' Kagem mine in Zambia. Zambian emeralds range in colour from bright green with yellowish undertones to a vibrant green with bluish undertones.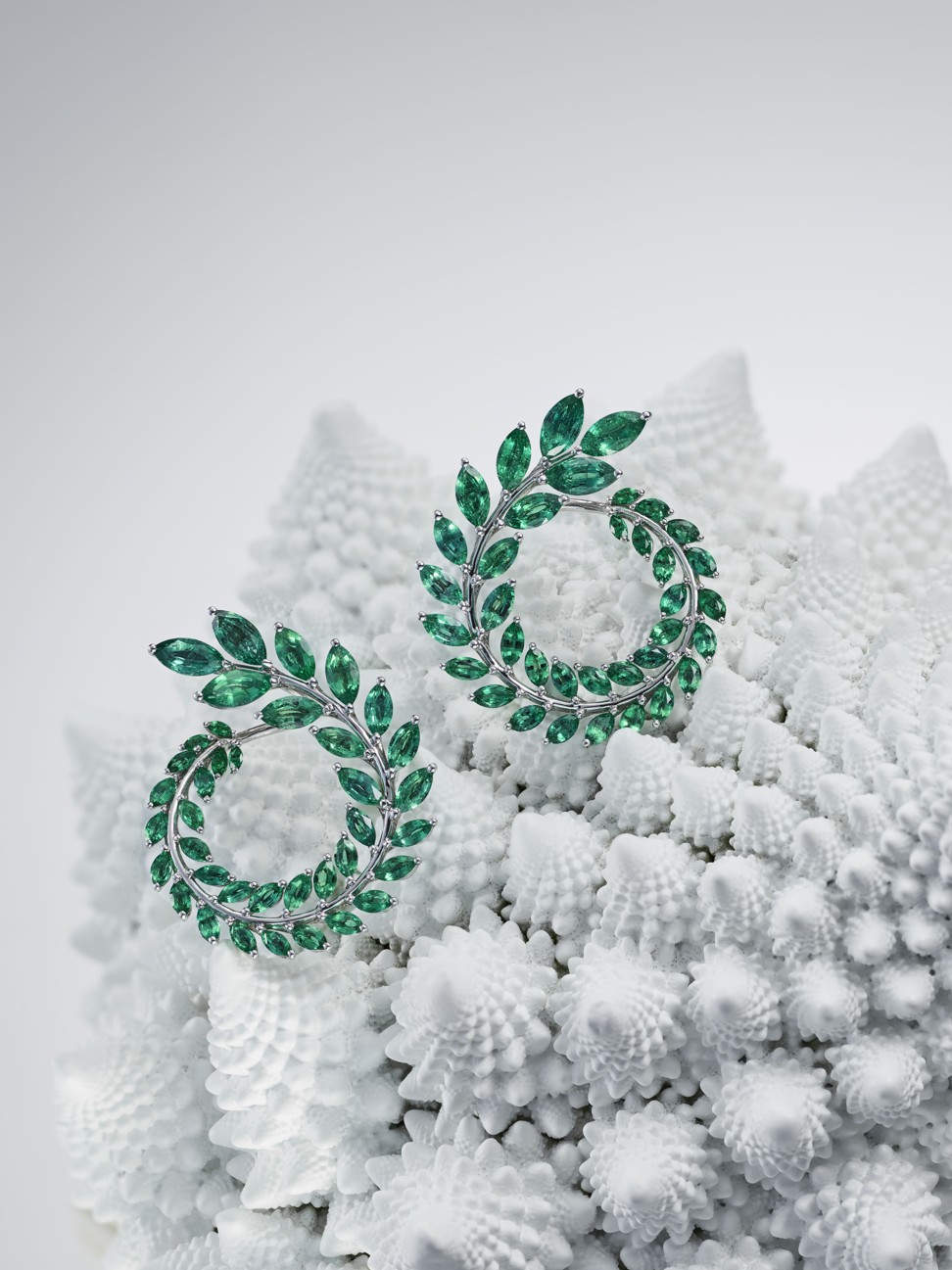 "It is very rare to find a 'clean' emerald'," says Caroline Scheufele, artistic director and co-president of Chopard. "Almost all contain inclusions that are visible even to the naked eye. These may be embedded crystals of other minerals, growth lines, cleavages or tiny fractures."
The emerald is a relatively hard gemstone - about 7.5 or 8 on the industry-standard Mohs scale, but is also brittle. These characteristics make it challenging to work with. Chopard nailed it, of course: the line consists of a white gold ring with marquise-cut emerald, earrings and a timepiece set with marquise-cut emerald, brilliant-cut diamonds and emeralds.
Want more articles like this? Follow STYLE on Facebook