The most valuable diamond earrings ever to go on auction will be bought today at Sotheby's sale of Magnificent Jewels and Noble Jewels at the Mandarin Oriental in Geneva.
Each earring will be auctioned separately, with The Apollo Blue estimated to sell for US$38–50 million, while The Artemis Pink is estimated to sell for US$12.5–18 million.
"There certainly haven't been another pair of coloured diamonds of this size and importance ever put into auction," says David Bennett, worldwide chairman of Sotheby's International's jewellery division.
The Apollo Blue is 14.54 carats, and is the biggest internally flawless fancy vivid blue diamond ever to go on auction. The Artemis Pink is 16 carats and, due to its colour and size, is exceptionally rare.
World's biggest, most expensive pink diamond sold in Hong Kong
The diamond's colour is described as "intense", which means it is "just one degree lower than vivid pink", Bennett explains. The blue diamond is vivid blue, "which is the highest possible grading given by the [Gemological Institute of America] for a blue diamond", Bennett says.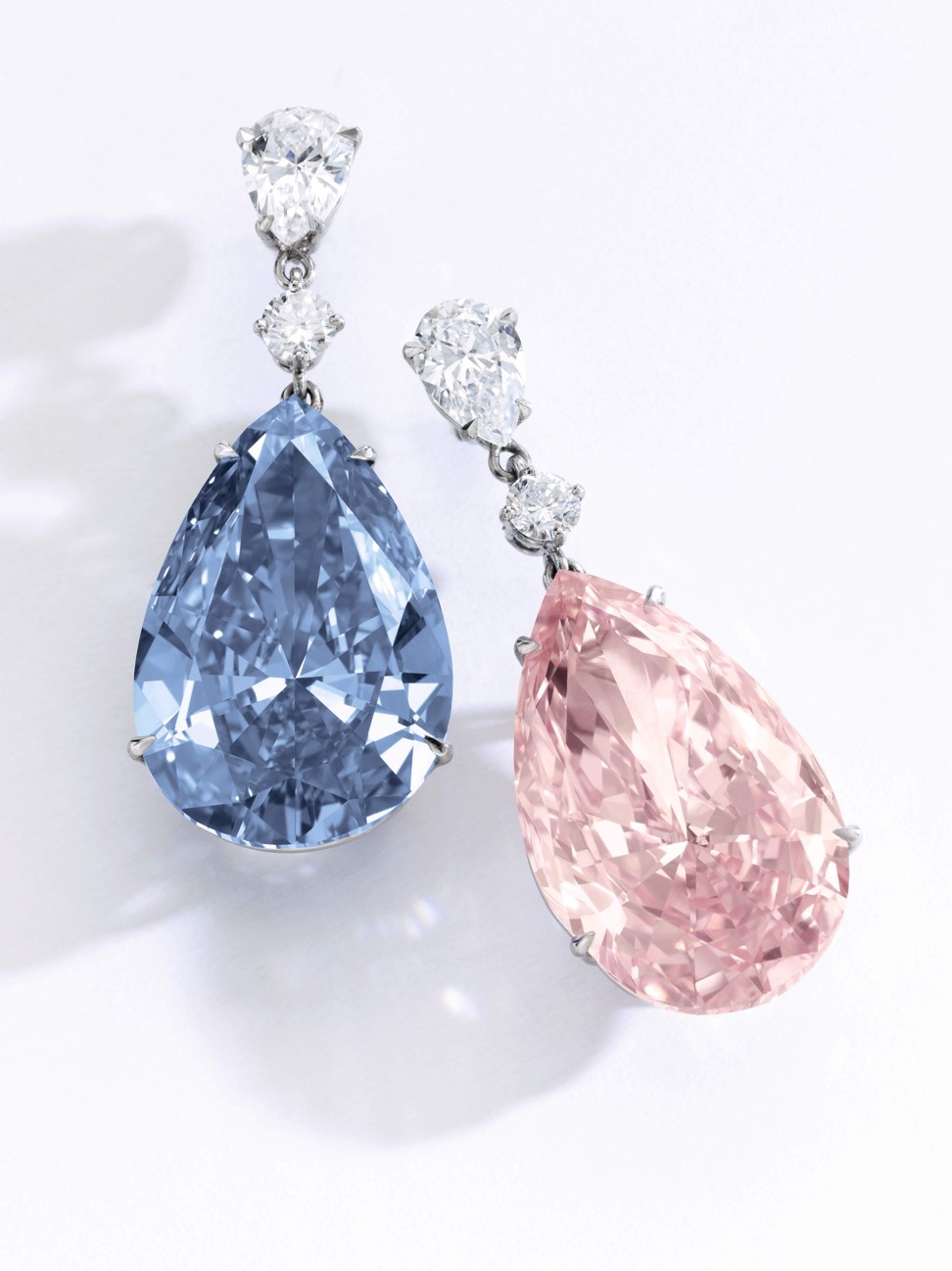 Other highlights on auction include a pair of Panthère de Cartier emerald, onyx and diamond earrings, and a ruby and diamond brooch by Van Cleef & Arpels.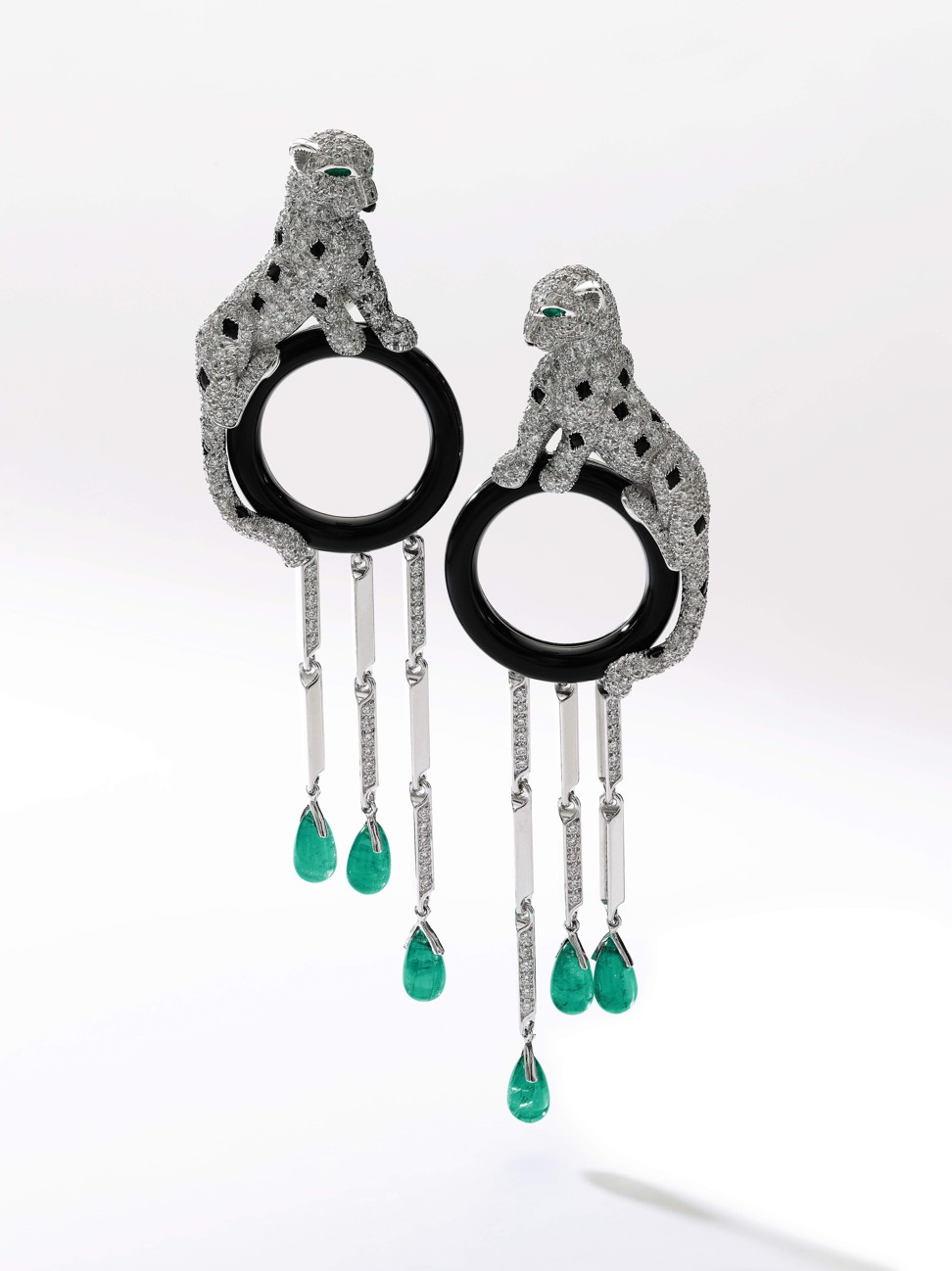 Cartier launches new Panthère de Cartier watches amid global A-listers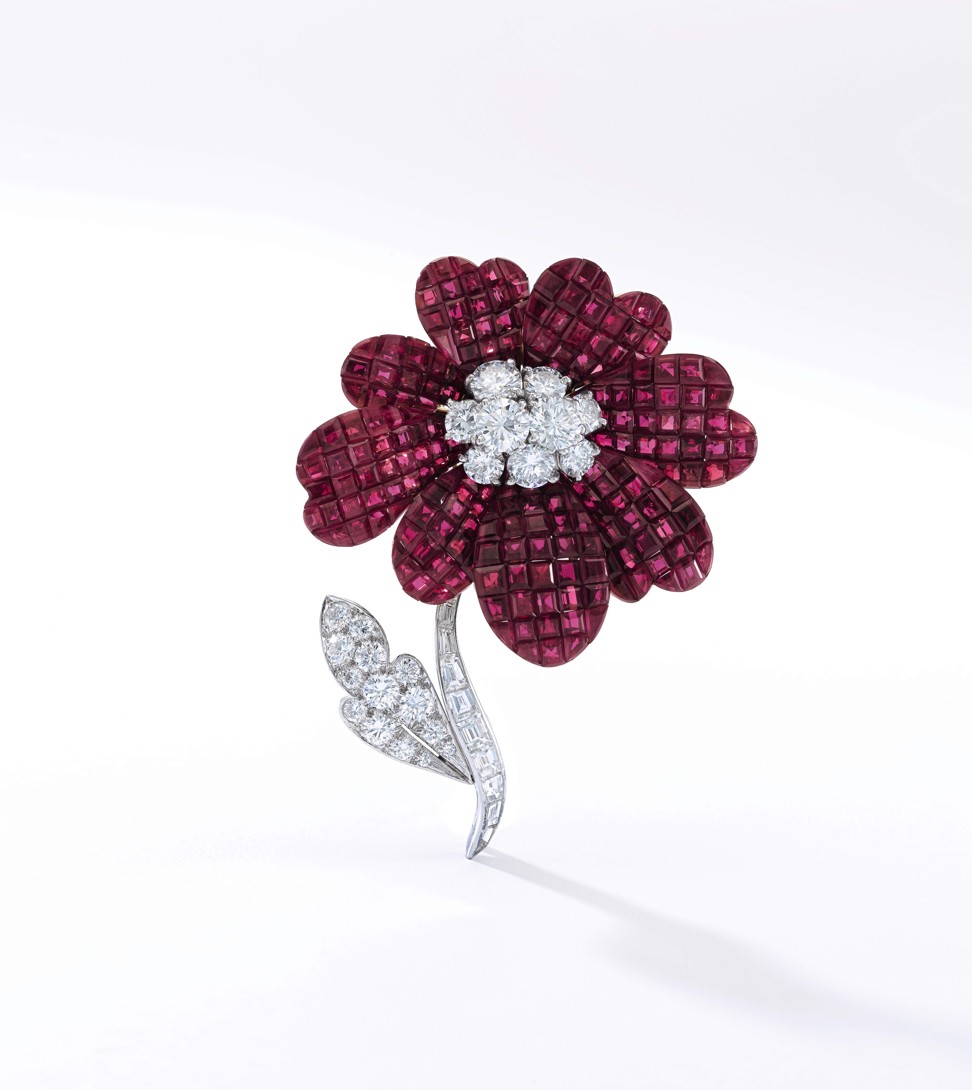 Van Cleef & Arpels exhibition highlights rich heritage of Japanese crafts
A selection of coloured diamonds – as well as high jewellery pieces by Cartier, Van Cleef & Arpels, Tiffany and Co., Harry Winston and Bulgari – are also on auction.