Omega CEO Raynald Aeschlimann emphasises the importance of social media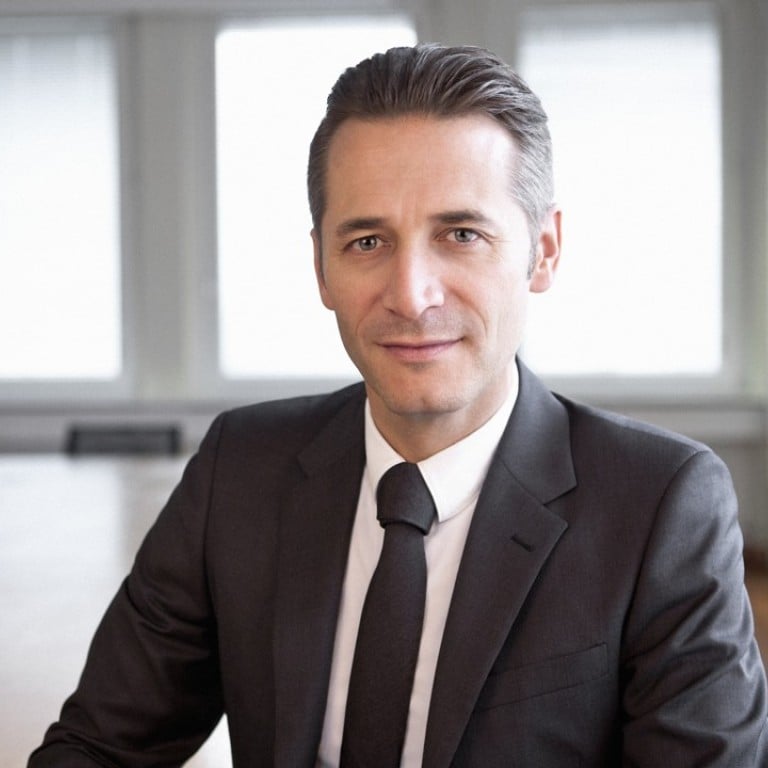 Raynald Aeschlimann is no stranger to the Omega legacy. Since joining the Swatch Group in 1996 as a sales and marketing project manager, he has spent the past 20 years swiftly climbing up the corporate ladder. Last year, he was named as the new president and CEO of Omega, a role which officially started on June 1. He took over from Stephen Urquhart, who served as the president of Omega for 17 years.
We caught up with Aeschlimann earlier during Baselworld this year for a quick chat on what it's like being at the helm of the company – and which direction he is planning on steering it towards.
You officially began your new role as president and CEO on June 1, and it has been about 10 months since then. How has it been like so far?
I think one of the most important things [to remember] is that I've been here for many years, and taking over was for me something that was very much linked with the passion I had for this brand.
Omega is one of the strongest brands in the world. Omega has a lot of tradition … and we're moving – we've a very dynamic brand. So to be the head of this company and to also push it a bit – sometimes quicker, sometimes a bit more different – is a very good feeling. This brand has a lot of magic.
Now that you have taken over the helm at Omega, is there anything you will be doing differently?
This brand is an amazing platform to create a lot of emotion and I think the best I can do is to respect it and continue to have the support of all the teams around the world. But definitely, as Mr Hayek always says: create the best products, because the products make the difference. And in Omega, we have a track history which is very good.
The watch industry has been challenging. How has the first quarter been like so far?
For our brand, it has been [filled with] highlights already. If you think about Speedy Tuesday, which we just launched in January, we showed how strong our brand is in terms of appealing to consumers. If you look at that and the watches we'll be delivering [this year], if you look here [at Baselworld] at the result, we already have a lot of deposits for some watches that will only [arrive] in September. I think – looking at the sales – the first three months are encouraging months, and I'm looking with a positive way for 2017.
So you have a positive outlook for 2017?
I think we cannot talk about 'very positive'. If you think about the last [few] years… the world today is not as stable as it used to be. And from that point of view, I will go the Omega way – which means [providing] high value for what we give. I'm [thinking] positive.
A post shared by Style_SCMP (@style_scmp) on Mar 26, 2017 at 2:27am PDT
The reception to Speedy Tuesday in January was phenomenal. What were the key reasons behind its success? And what factors opened the door for online sales to happen?
I think the brand was ready to do this in 2017. I think that the concept was amazing and I think Omega is one of the leaders in social media. Don't forget, we are a brand that is appealing to a lot of young people.
But what is the most important thing about Speedy Tuesday is that yes, it was the first time for Omega, but the product was very good. It was a first step of celebration of the Speedmaster 60th year anniversary. It was a product that was truly a celebration of that watch.
And [succeeded in showing] that we are a strong brand. We talk to consumers. Consumers rushed to buy this watch, which shows our strength in the watch community.
What challenges do you foresee coming up this year?
Challenges are very important. If you think about the evolution of the distribution, in terms of how to best serve customers on a daily basis – if there is less traffic in some stores, how to create more emotion about some watches that we're launching [at] the right time. We have such a brand that has had so much success, how do we continue the success? One of the biggest challenges is to say who we are. It means a good and well-profiled brand that offers tremendous value for the customers.
What do you think is the future of the watch industry going to be like? And how will millennials fit into it?
I always say that millennials are a very interesting [demographic. They] are very motivated and very keen on Omega. They created the world we are in today – they created the world with the internet, with a lot of information flowing. And they're also the ones that have been asking 'why'? And a brand like Omega has so much to say [and] so many values. At Omega we're very secure about what we're saying. Millennials like that very much, but they also like emotion, they also like the whole communication around what we do, [for example], if you think about James Bond or the Olympics.

Raynald Aeschlimann says Omega is one of the leaders in social media and appeals to a lot of young people