It's rare for a fashion house to be taken seriously as a horlogerie brand – unless, of course, it's Chanel we're talking about.
Chanel is just one of a handful of fashion houses that take watches seriously; it has created an impressive list of timepieces.
Since launching its first watch – the Première – in 1987, the maison has gone from strength to strength, launching its hit J12 timepiece in 2000, and its first men's watch – the Monsieur de Chanel – in 2016.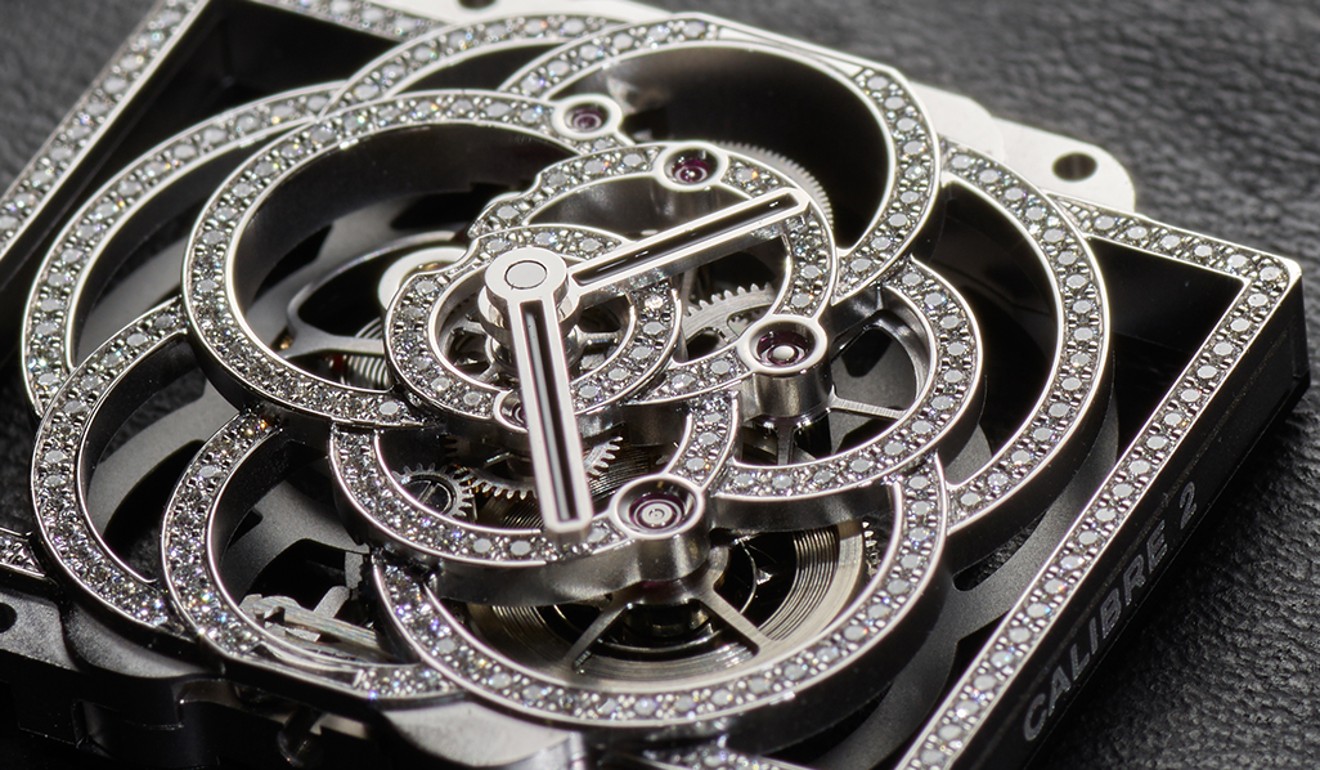 This year marks the 30th anniversary of the first Première watch, which boasts a case shape inspired by both the No. 5 perfume bottle-stopper, as well as Place Venôme, seen from a bird's-eye perspective.
To mark this milestone, Chanel has debuted the Première Camélia Skeleton in three versions, all powered by the Calibre 2. This calibre, the second in-house movement for the maison, is constructed in such a way as to resemble the shapes and curves of a camellia flower, which the timepiece is named after. The manual-winding mechanical movement comes with a 48-hour power reserve and is made of 107 components.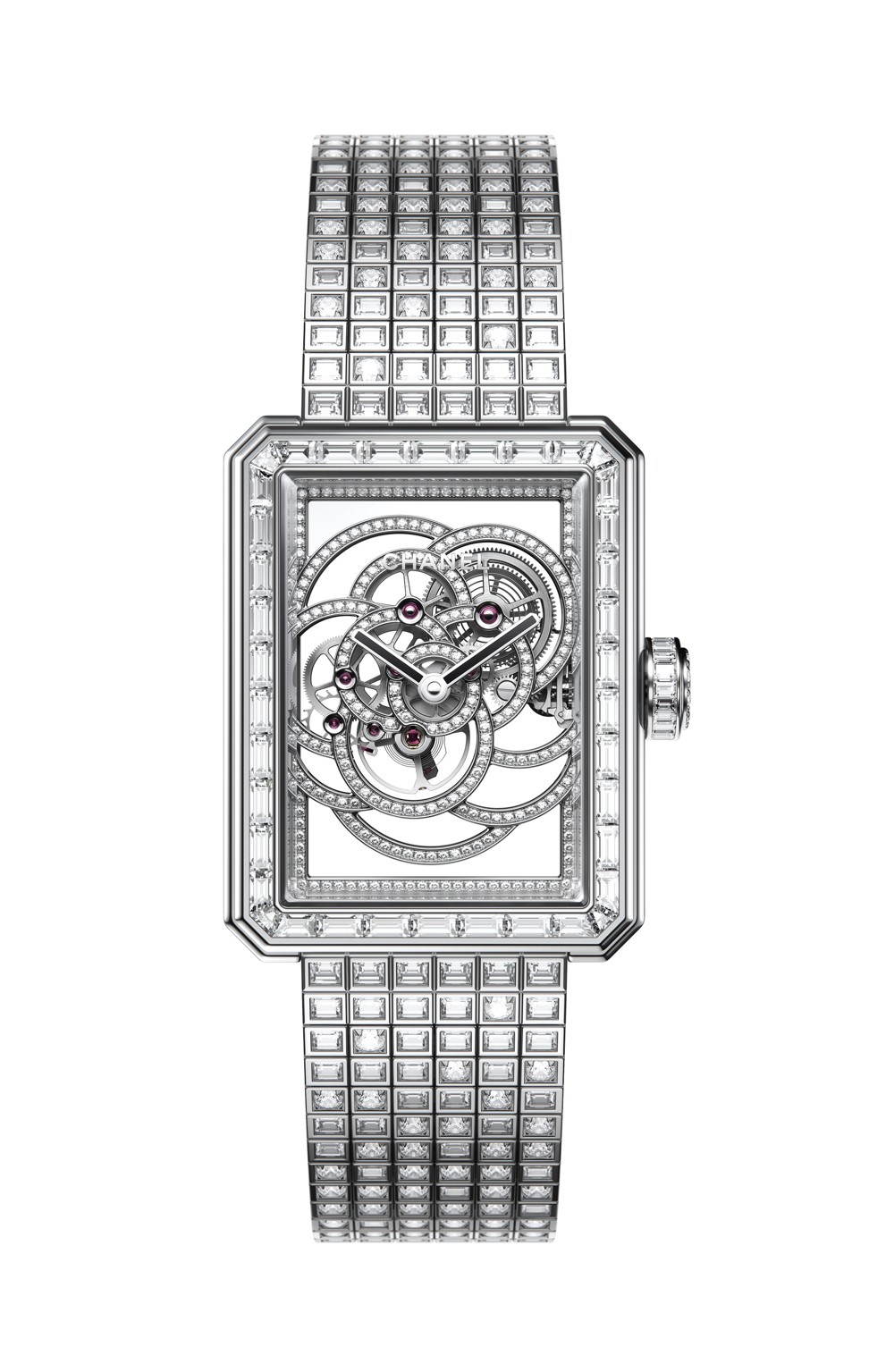 The women's mechanical watch come in three models, the H5251, the H5252 and the H5253, all of which come with varying levels of gem-setting. The most impressive version is the H5253 full-set model limited to 12 pieces, which features diamonds on the case, a camellia skeleton, crown, and the bracelet and buckle for a total of 22.66cts.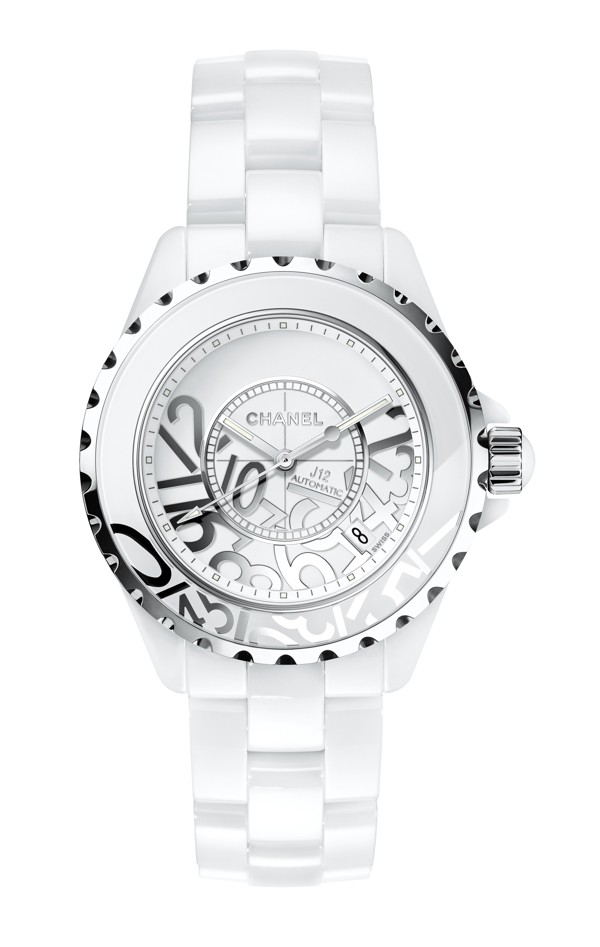 Also revealed were new interpretations of its ever-popular J12, which uses high-tech ceramic. The highlights of the collection were the playful J12 Graffiti and the Mademoiselle J12.
The J12 Graffiti features a dial with numbers that look like they toppled into the bottom half.
It is limited to 1,200 pieces and is driven by an automatic movement with a 42-hour power reserve. It is also available in 38mm and 33mm versions.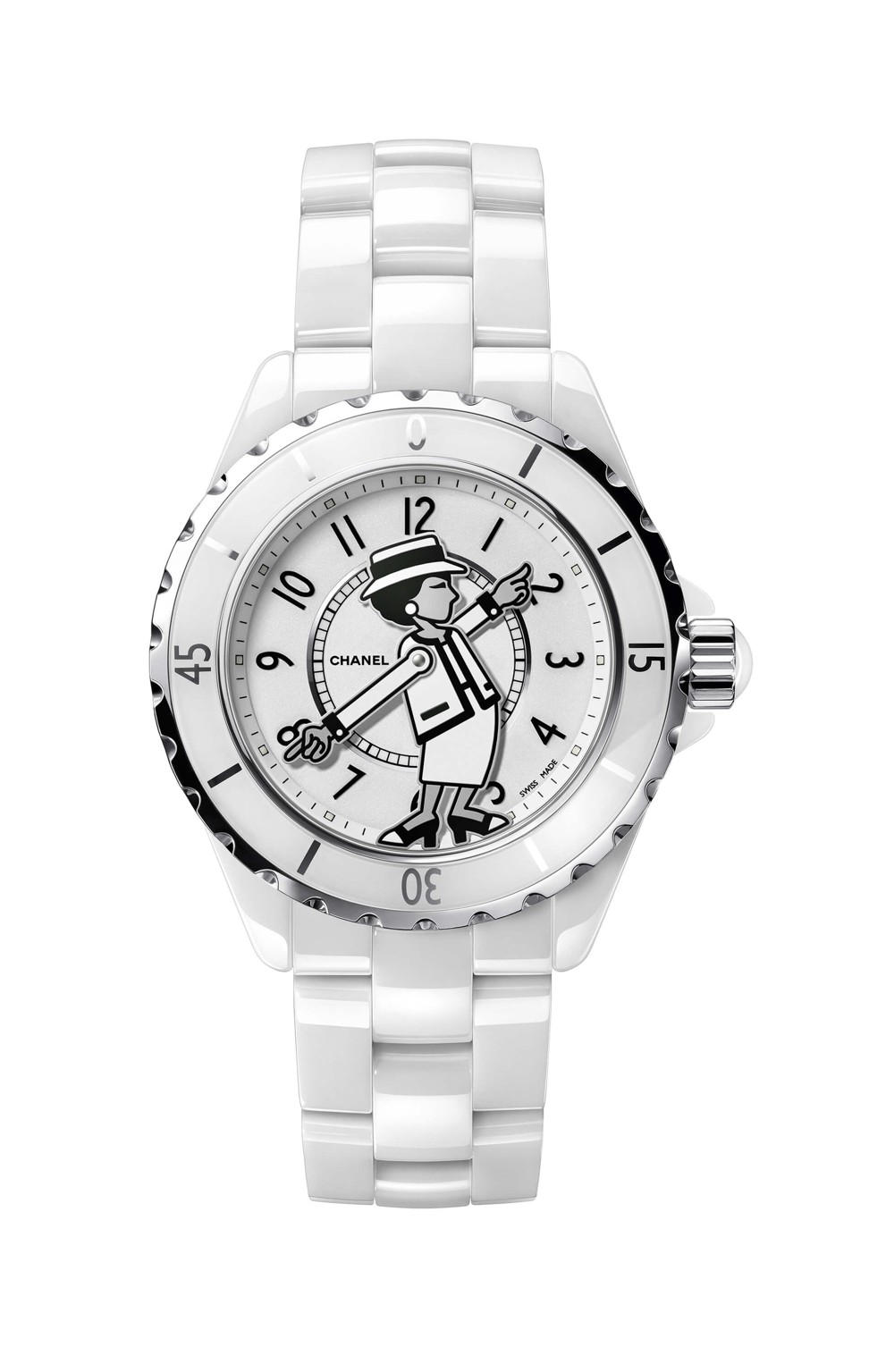 The Mademoiselle J12, which comes in a black and a white version, has on its dial a cartoon version of Coco Chanel in her chic tweed suit. Her arms are used as the watch's hand.
The 38mm timepiece is powered by an automatic movement with a 42-hour power reserve. Both versions are limited to 555 pieces.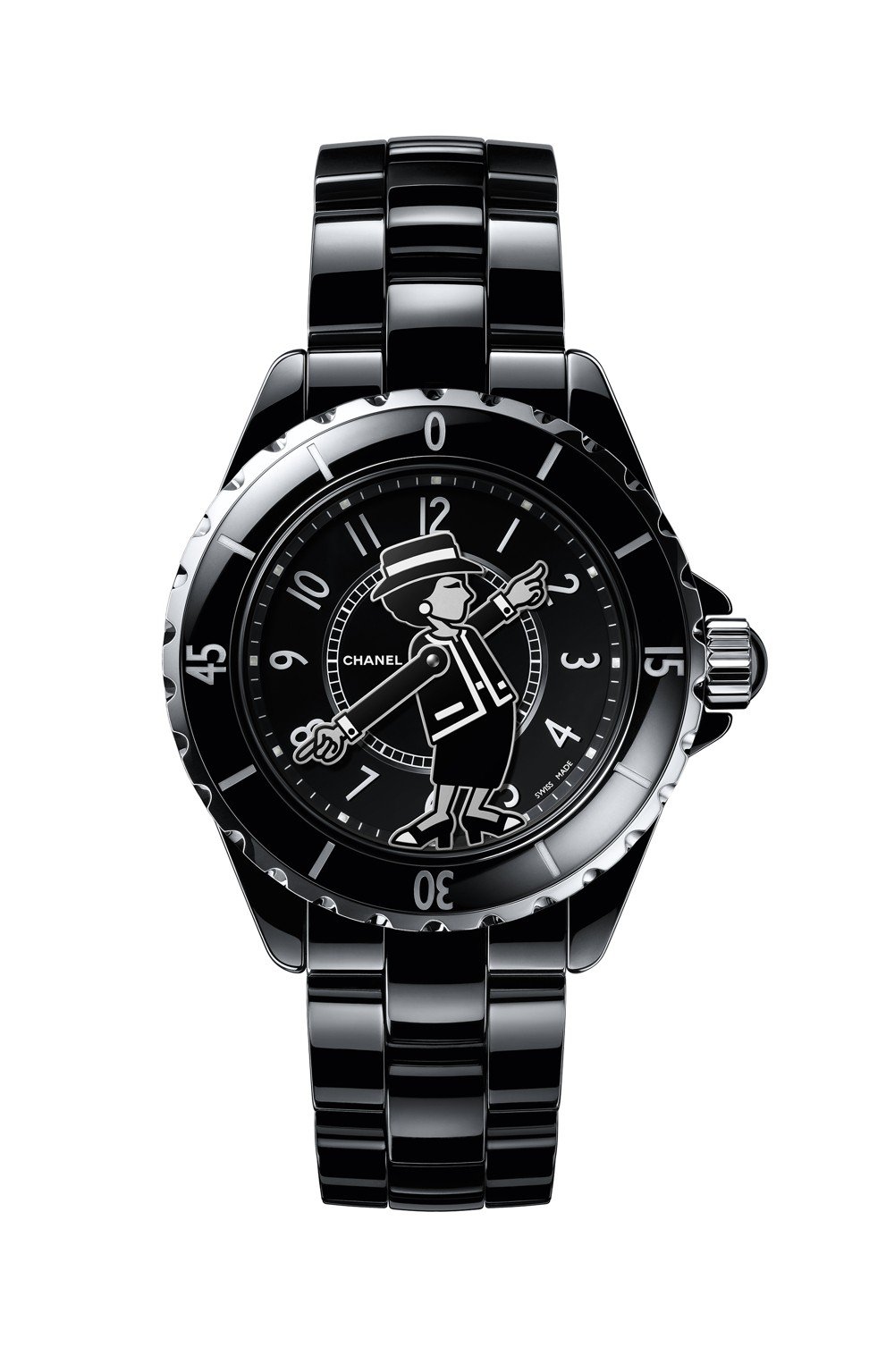 Six over-the-top watches that dazzled Baselworld 2017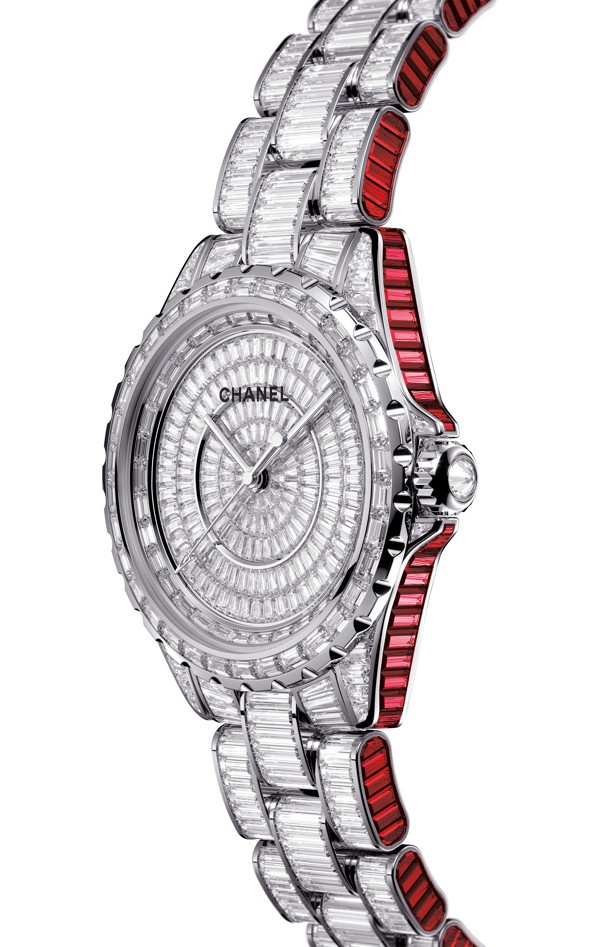 A blinged-out J12 Ganse (French for "fringe"), a unique piece, is studded with 208 baguette-cut rubies along the case and bracelet, while 605 diamonds are set on the dial, case, bezel and bracelet.
Chanel also presented, for the first time ever, a table clock as part of its Mademoiselle Privé collection.
The Coromandel table clock is a unique piece, and its 68mm dial is decorated with a flower motif heavily featuring beige gold and created using ancient Egyptian glyptic technique. The motif is done in a style reminiscent of Coco Chanel's prized Coromandel screens which she used to decorate her apartment. Inside ticks an open-worked mechanical manual-winding movement with an 8-day power reserve.
Top 10 watches at Baselworld 2017
WATCH THIS SPACE
Live Instagram updates from Baselworld