To celebrate the 155th anniversary of Gustav Klimt's birthday, Freywille will stage an exhibition of its Gustav Klimt-inspired collection in its Hong Kong store from July to August.
The Freywille Hommage à Gustav Klimt collection is a tribute to Vienna's role in the Art Nouveau and the exceptional artist. The jewellery pieces are inspired by the masterpieces of Klimt, one of the most important Austrian painters of his time.
Four of Klimt's work – The Kiss, Portrait of Adele Bloch-Bauer I , Hope II and Wasserschlangen – are featured in the collection. Last year, Freywille introduced a new design to the collection – The Ultimate Kiss – inspired by Klimt's masterpiece The Kiss. The Luna Piena pendant and the Aphrodite bracelet manchette, for example, contain gold and black tones and floral ornaments to reflect the artwork.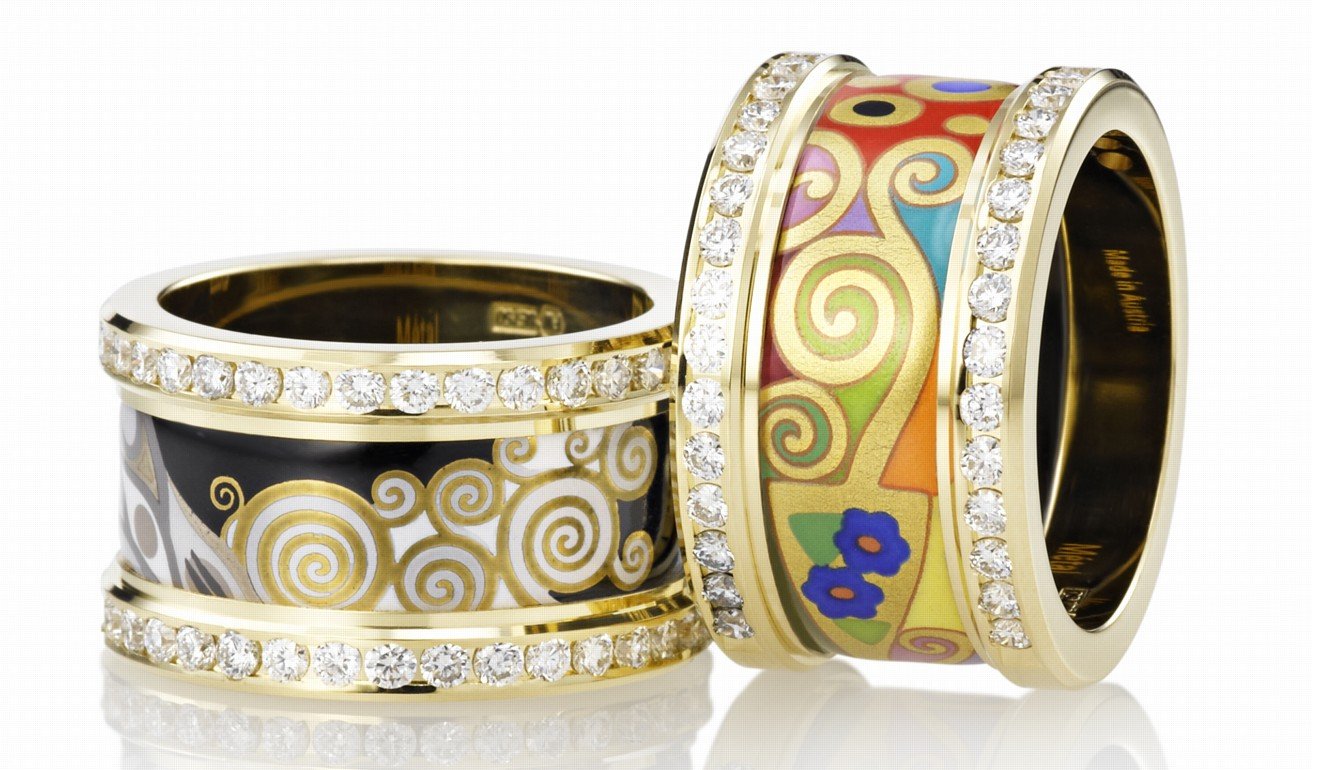 Freywille's creations are handcrafted by a team of expert craftsmen at the company's atelier in Vienna.