Louis Vuitton's new high jewellery flaunts the beauty of coloured gemstones and diamonds. The house says the collection pays tribute to the modern and confident woman. Named Conquêtes, the collection comprises 60 pieces of jewellery, including three gleaming necklaces.
The house's two signature motifs – the Monogram flower and the V – are brought together for the first time in one collection to reflect the power of style for free and independent women.
The necklaces dazzle the eyes with amazing brand new designs and exceptional gemstones at the centre. One is set with a 37.07ct imperial topaz. One is a long chain of pearls and diamonds set with a blue 54.3ct tourmaline, while another one features a 16.82ct mandarin garnet.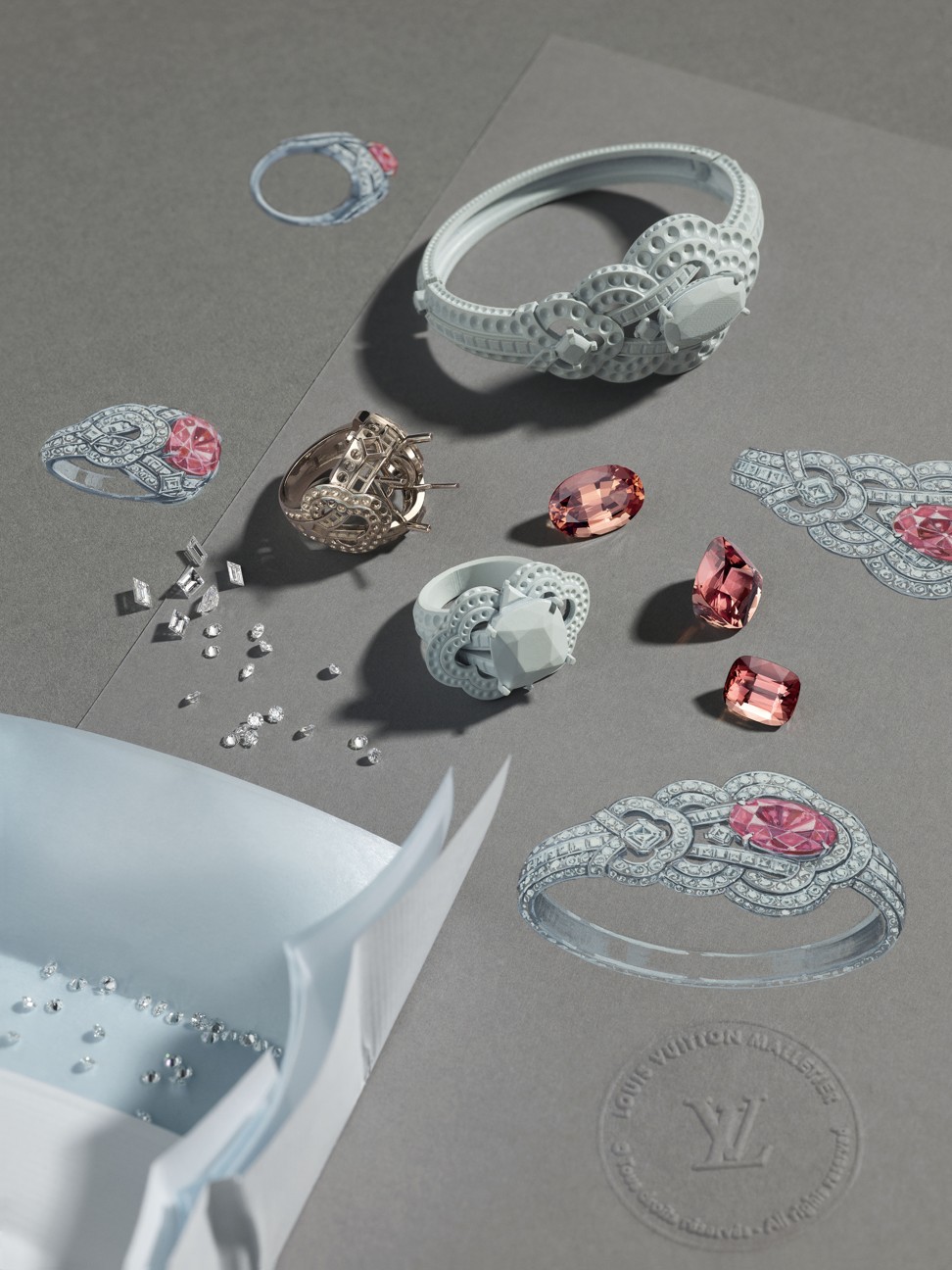 The highly complex chain designs demonstrate the craftsmanship of Louis Vuitton. Baguette-cut diamonds are hewn to perfectly fit their setting and follow every curve of the design.