Swiss watchmaker Swatch unveiled the second wave of the Swatch & Art collection, which is now exclusively available online in Hong Kong.


Swatch has been collaborating with various artists to create more than a hundred models in the Swatch & Art collections.
The artists include American designer Jeremy Scott, Swiss film director Emmanuelle Antille and English musician Mika.
The latest collection features 18 classic timepieces, and three black watches designed by Jeremy Scott in 2011.
The three models boast fashion-forward designs and stylish aesthetic, including Double Vision, which has a black strap and two dials, and Hypnotic Heart, which is a heart-shaped pocket watch with a red and white swirl dial.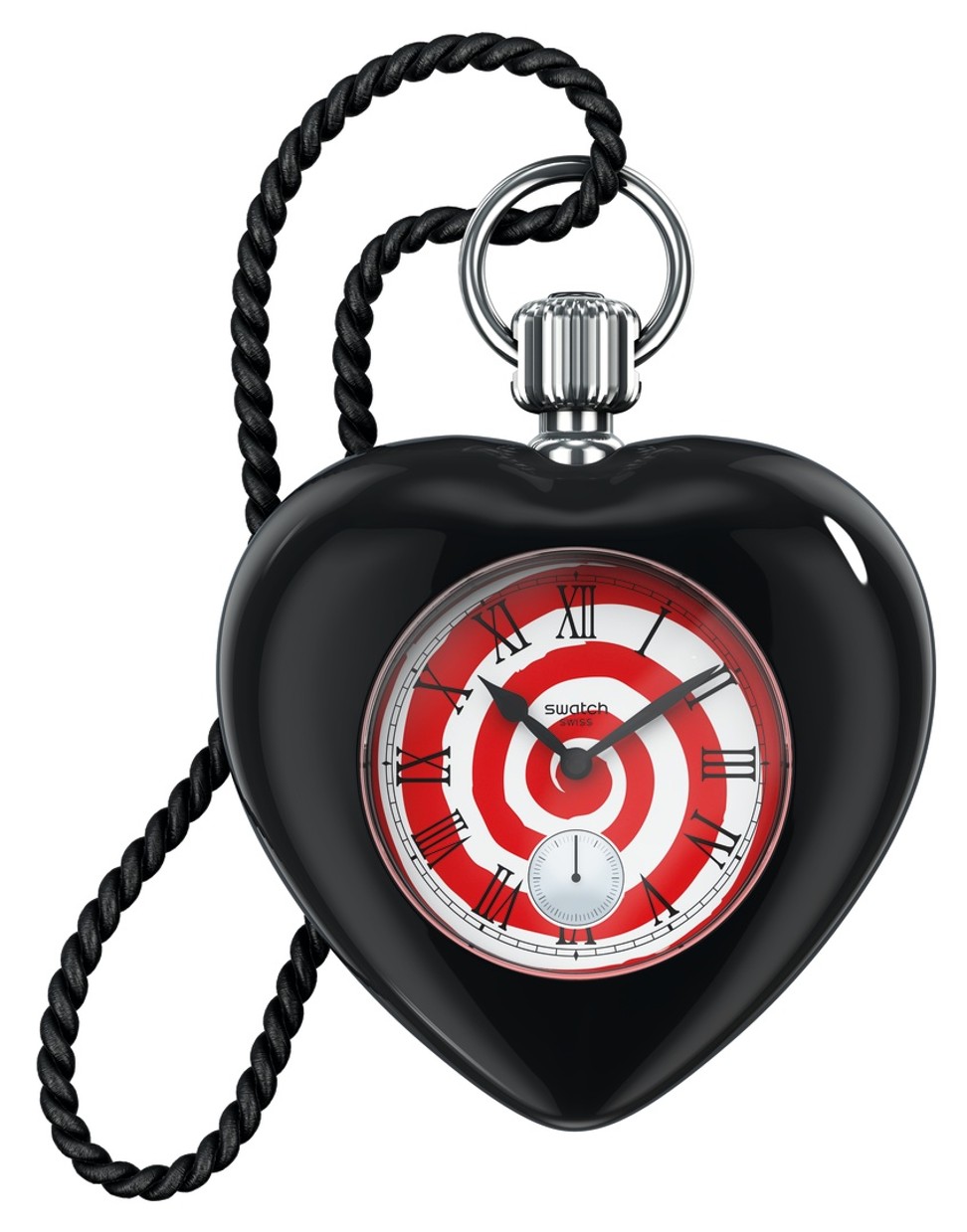 Another highlight in this collection is a limited edition designed by Hiroyuki Matsuura. Only 777 pieces are available, each with a dedicated number printed on the box.
Print your own watch: innovator creates first fully-functional 3D-printed tourbillon timepiece