There's no film cameo quite like a watch cameo. Over the years the hit film series featuring British secret agent James Bond have always seen him find the time to glance at fine wristwatches – often packed with useful get-out-of-trouble gadgets.
Yet, the Bond films are not alone in featuring characters that wear stylish timepieces.
Here we take a look at our top five favourite watches that have played integral roles in films.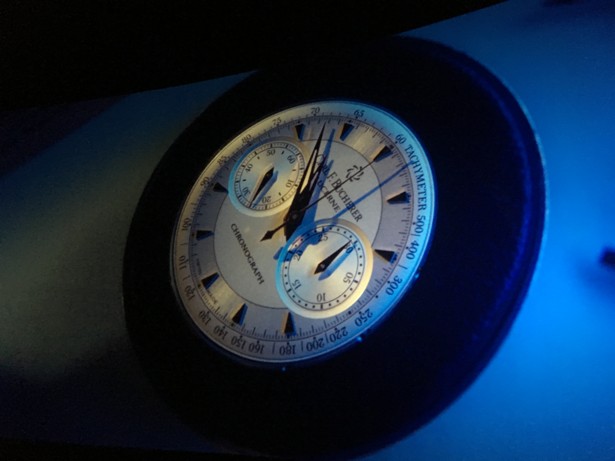 1. Carl F. Bucherer in Atomic Blonde (2017)
Charlize Theron stars in the action spy thriller as Lorraine, as a MI6 spy sent to investigate and retrieve a highly sensitive list revealing the secret identifies of double agents in 1989 Berlin.
And wouldn't you just guess where the list is? Yes, inside a luxury Swiss Carl F. Bucherer Manero CentralChrono timepiece.
The film, set just before the fall of the Berlin Wall, sees Theron sizzling on screen as her deadly, no-nonsense agent pulverises her adversaries, including an unlucky soldier played by Daniel Bernhardt – a Carl F. Bucherer ambassador. The film's director, David Leitch, is also an ambassador for the watchmaker.
Yet, its not only the watch that plays an integral role in the plot of the film: the store selling Carl F. Bucherer watches does, too.
Suspicious characters flit in and out of the store as they hunt for the elusive Manero CentralChrono timepiece containing the list. Other Carl F. Bucherer timepieces also make appearances, too, including the Manero Flyback, and a Manero AutoDate, worn by Theron's character throughout the film.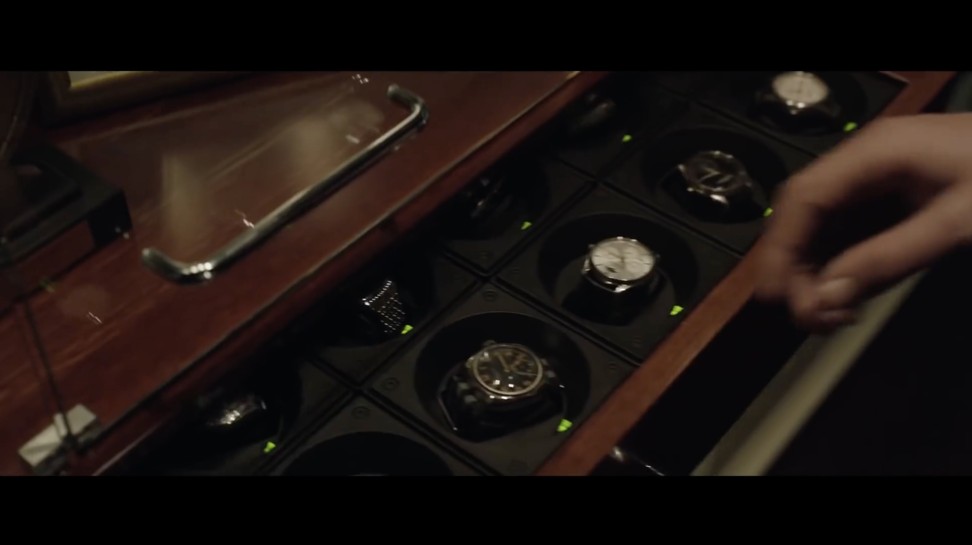 2. Jaeger-LeCoultre in Doctor Strange (2016)
Benedict Cumberbatch stars as an arrogant neurosurgeon who becomes a superhero after his life is changed when his hands are badly injured in a car accident.
On the night of the accident as Strange drives a Lamborghini, he is wearing a luxury Swiss Jaeger-LeCoultre Master Ultra Thin Perpetual watch, inscribed with the message: "Time will tell you how much I love you, Christine."
It's not only Strange's hands that are badly damaged. The watch and the car are both destroyed.
After traditional medicine fails to heal him,Strange turns to a mysterious enclave, known as Kamar-Taj, for help and discovers a hidden world of magic powers and alternate dimensions.
But the sentimental Strange decides to keep the watch, even though it no longer works. It becomes an emotional anchor for him in his new life as he learns to harness his powers and fight evil.
As time, or rather the malleability of time, serves as a recurring theme in the film, the use of the watch in the plot makes perfect sense.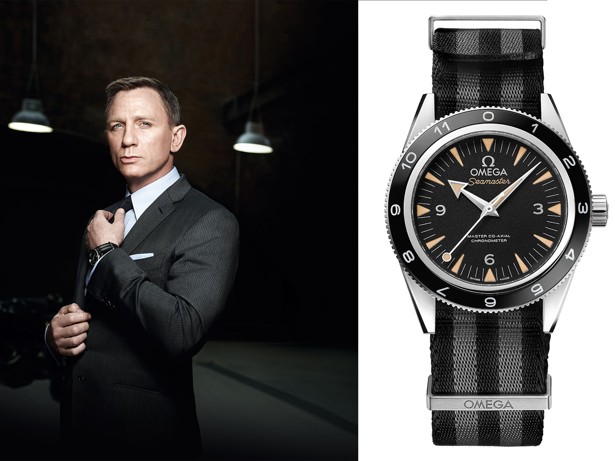 3. Omega in Spectre (2015)
When you are James Bond, hunting down the next baddie all by yourself with only your gadgets to help you, then "good" things just doesn't cut it. You need the best.
High performing, uber-cool gadgets created over the years by Q, the British secret service's ace inventor, have included radioactive lint, a cigarette lighter that conceals a timed explosive – remember, smoking kills – a ring that blasts out sonic sound waves that can break glass – and even an "invisible" car.
However, his trustiest accessory may just be his Omega watch. He's gone through quite a few Swiss Omega watches since they first appeared in the series in 1995, but he nurses a special preference for the Seamaster collection.
In Spectre, the most recent James Bond film, starring Daniel Craig, he wears an Omega Seamaster 300 with a Nato strap. The same watch – for the first time ever – was marketed to the public as a 7,007-limited edition Spectre timepiece.
Omega watches also play a role in the newly released film, Dunkirk, focusing on the mass evacuation of thousands of allied troops during the second world war. Actor Tom Hardy's character, an RAF fighter pilot, wears an Omega CK2129 – the timepiece commonly worn by RAF personnel during the war.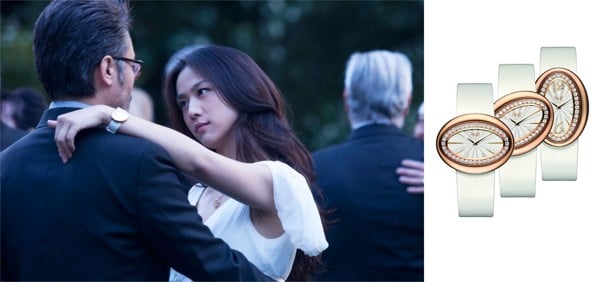 4 Piaget in Finding Mr Right (2013)
Tang Wei plays a materialistic woman who dreams of marrying her rich but married boyfriend. She understands and appreciates the power of money – and the quality that money can buy.
So it's no surprise to see not one, but two luxury Swiss Piaget timepieces around her wrist: the Limelight Magic Hour in pink gold, and Possession, in white gold. Both watches feature cases set with brilliant-cut diamonds.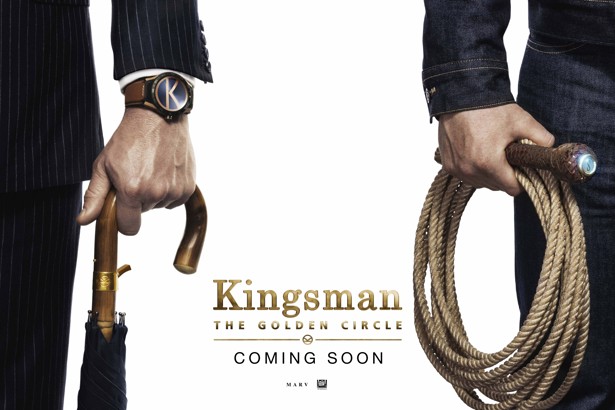 Out of this world: Bovet's new watches contain meteorites or aventurine
5. Coming soon: TAG Heuer in Kingsman: The Golden Circle (2017)
Manners may maketh man, but a watch reflects a person's spirt and sense of style.
In the well-dressed world of British secret agents in Kingsman: The Golden Circle – the follow-up to the hit film, Kingsman: Secret Service – fine manners and fine watches both make an appearance.
The sequel, features fine suits, cutting-edge technology used only by the agents of Kingsman and the American equivalent, Statesman – and, yes, watches.
Enter Swiss watchmaker TAG Heuer and its Connected Watch, which is due to have a prominent role in the much anticipated sequel, due for release on September 22.
All the Kingsman agents will wear TAG Heuer Connected timepieces, while their American counterparts will wear the classic TAG Heuer Monaco Calibre 11.
With the two agencies banding together to beat a mysterious evil force, the watch brand's motto of "Don't crack under pressure" has never been truer.