Bovet takes you on a journey from the centre of the Earth to the outer reaches of the universe with its new models, Fleurier Virtuoso III and Fleurier Rising Star.
Fleurier Virtuoso III and Fleurier Rising Star feature aventurine and bits of meteorites, which Bovet's artisans have been mastering since 2008. These two materials have unique characteristics.
Aventurine is a rare quartz, featuring the translucence of glass, studded with tiny copper highlights for a stellar appearance. It evokes the origins of the universe, revealing the infinite nature of time and space.
Ferrous meteorites consist of iron and nickel. Bits of the meteorites are polished and plunged into an acid bath to reveal characteristic patterns. They are used to resemble the starry sky.
Fleurier Virtuoso III has a five-day tourbillon with a retrograde perpetual calendar and reversed hand-fitting. The watch comes in 18ct red or white gold. The dial comes in bits of meteorites or blue aventurine. A limited edition of 39 gold models are available.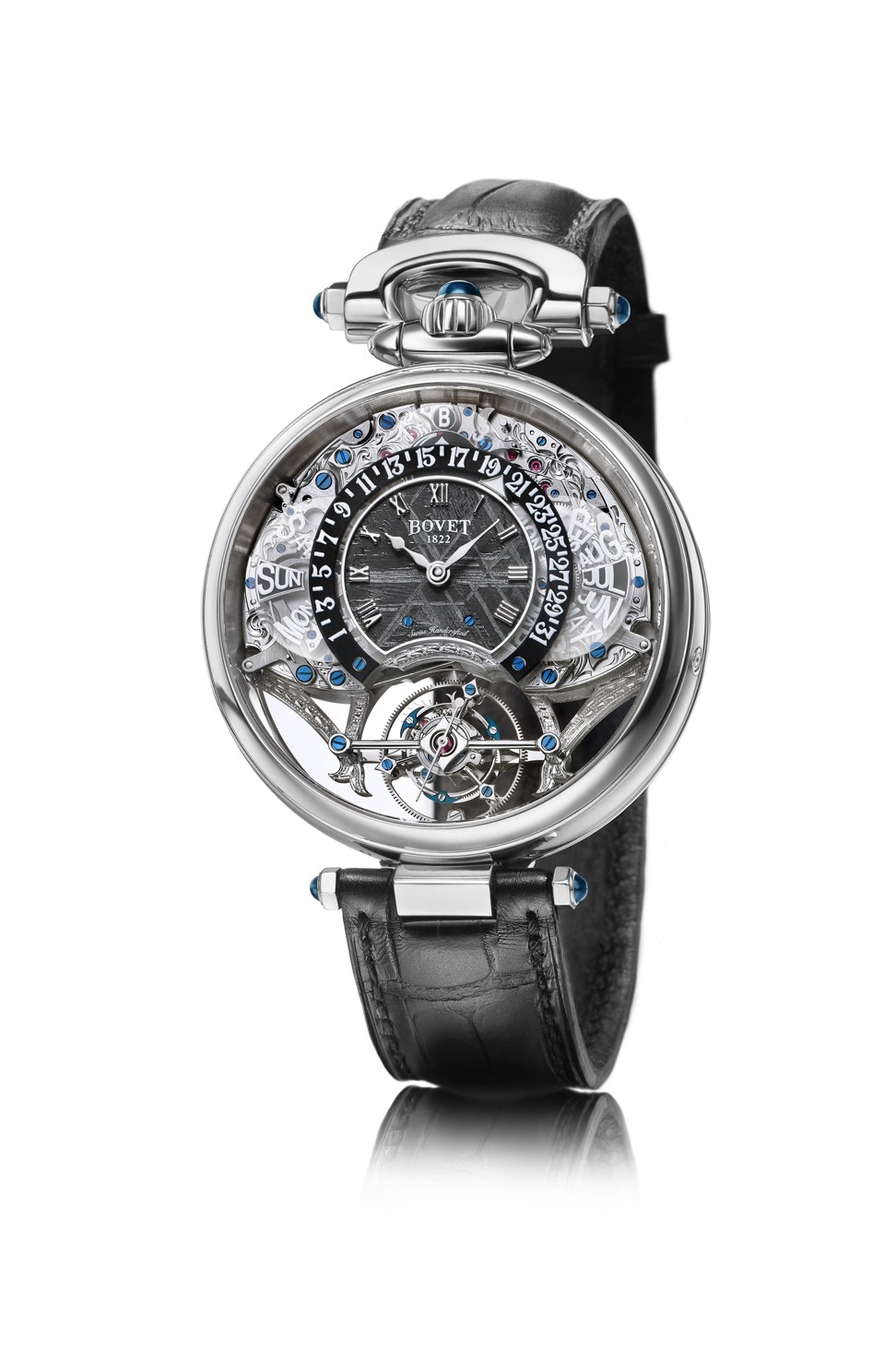 Fleurier Rising Star features a seven-day tourbillon with triple time zone and reversed hand-fitting. The dial can be made from bits of meteorites, or blue or green aventurine. Only 19 pieces in gold colour are available.