Montblanc is a 110-year-old heritage brand. How do you keep the maison's heritage in tact while embracing modernity and change?
Change is part of Montblanc's DNA. Montblanc is what I call a "heritage maison", meaning its heritage comes with values – in this case, the values inherent in our craftsmanship, excellence and innovation. And these values evolve over time, so that what we considered to be innovation 10 years ago is not what we consider it to be today, or what it will be tomorrow. So this evolution of our values allows us to keep moving forward without forsaking the heritage of the maison.
You describe your target client as a young urban progressive, rather than a young urban professional – what is the difference?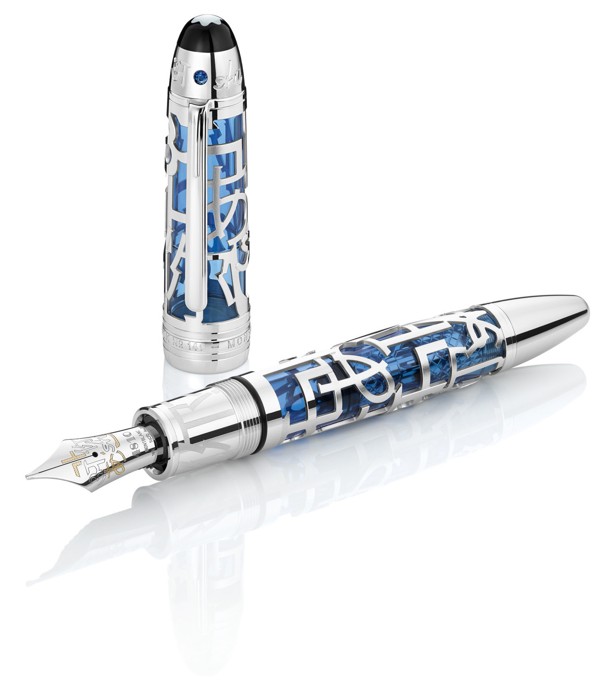 The word "professional" has very specific connotations and I would say if [we had been talking about a client between] 2013 and mid-2016, we could have used "professional" as well. A "progressive" is basically a person who is a professional, but in a profession that is not yet necessarily defined. [When you hear] "professional", you think of lawyers and doctors and of a certain kind of mentality. A progressive is somebody who does his own thing because he believes in it, and he has his roots in [it]. In fact, it doesn't matter if he's working in a profession that we know of, or if he's creating his own identity. So that's why we use "progressive" – because it opens up the world.
Montblanc launches limited edition fountain pens in tribute to scientific work of Johannes Kepler
Which collections or products has the Chinese market responded well to? And how are you catering to this market?
In the last five years, globally, there's been a lot of blurring of cultures, genders, ages and nationalities. We cater to the urban young progressive, and the requirements of progressives around the world have merged and become very similar. The requirements of a young urban progressive in Shanghai or Hong Kong are similar to those of a progressive in London, New York or Milan. When I worked in fashion, I did a collection 20 years ago, and we had to do a Japanese collection, an American collection, a German collection, and a Chinese collection. Now, because the requirements of progressives everywhere are so similar, everything depends on aesthetics and on what the client wishes to express. You cannot say something works only in China or only in Europe. It's very much to do with the way in which people want to express themselves.
Montblanc dares to take risks with new grand complications
What is the biggest challenge that the maison faces right now?
I think the biggest [challenge] we face – that everyone faces – is that there's a lot of noise around. There's information that everyone has access to. I come from a fashion background, and in the early days we used to work with the agencies. We understood trends and told our clients what those trends [were] going to be. Now, our clients have access to exactly the same tools that we have. But the challenge is to remain relevant and to create products that our clients can identify with. And I think it is very important to maintain this, otherwise you lose your identity somewhere.
Swiss smartwatches multiply as makers hunt millennial buyers
Montblanc has released its first smart watch, the Summit. How is the maison making its first wearable technology stand out from the crowd?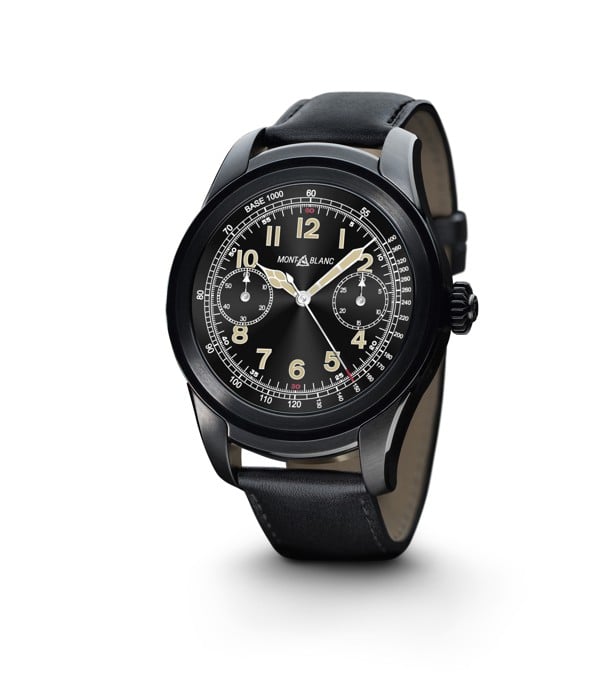 It starts with the case. When we began thinking about the smart watch, we wanted to see where it would live within the Montblanc watch universe. The 1858 collection was chosen for two reasons: first, it connects with our Minerva heritage in Villeret. Second, we were wondering, how does one interact with our mechanical watches? It's through the crown. When you push [the crown] it has a mechanical feel, so we decided that this would be how a wearer should interact with our digital watch. Another important aspect is the curved sapphire glass. The Summit has this slightly curved dome, so you have all this tactility – it feels different, if feels more like a mechanical piece. So all these elements, when combined, create a piece that feels like a mechanical watch, but which provides all the benefits of being connected.
This article was originally published in Destination Macau