French high jeweller Van Cleef & Arpels is presenting the Art of Clip exhibition at SPOT Taipei, which was formerly the American Consulate, in Zhongshan District until September 21.
It features a selection of brooches and clips composed of about 100 museum pieces from the 1910s to the '70s, in addition to contemporary pieces, which showcase the evolution of decorative arts and fashion throughout the 20th century and the heritage of the maison.
A brooch has one pin, while a clip has two, and they add a touch of gaiety to clothes and are statements of individuality. These pieces are worn by ladies who also pass them on to their daughters.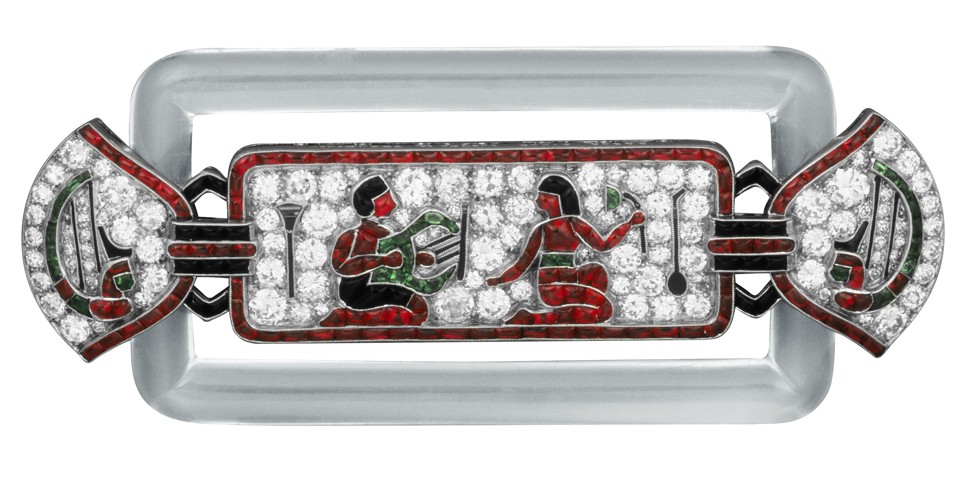 Among the pieces visitors can expect to see is an Egyptian-inspired brooch of platinum, emeralds, rubies, rock crystal, onyx and diamonds from 1924. It reflects the extraordinary interest in the discovery of Tutankhamen's tomb by Lord Carnarvon in 1922.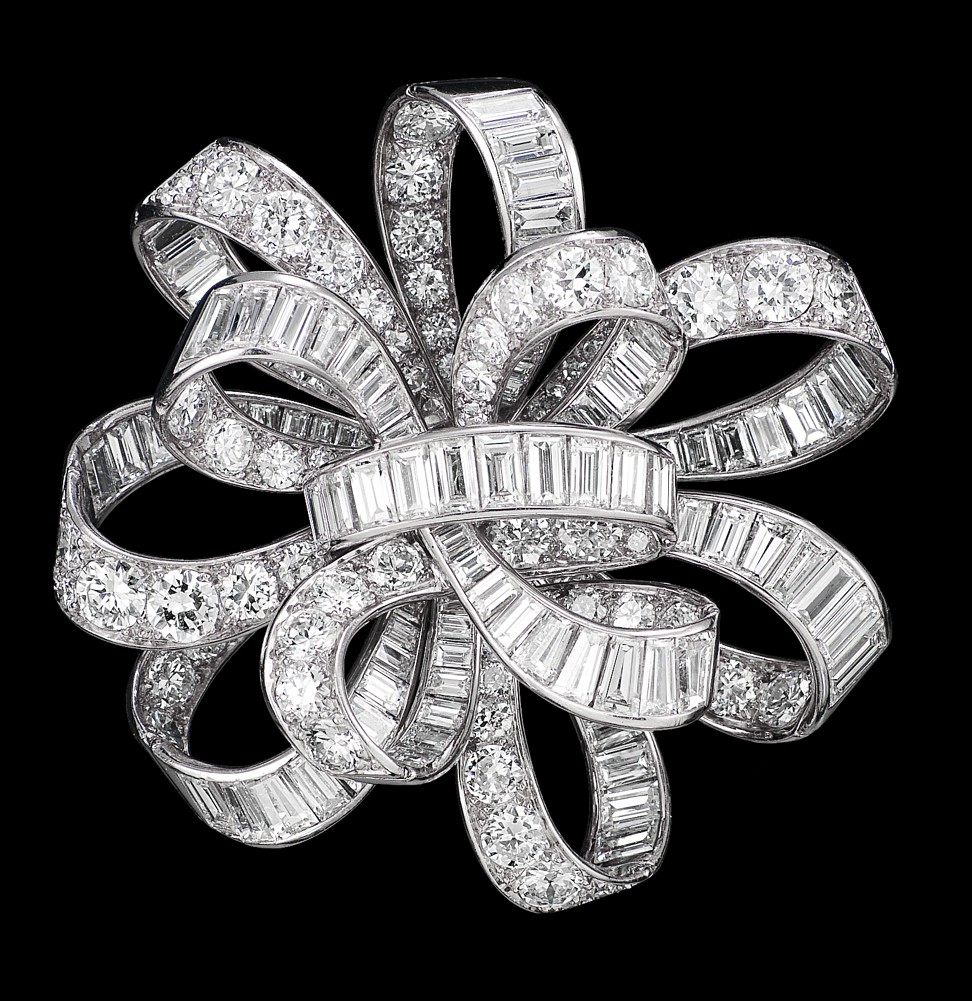 In the 1930s, jewels imitating textiles became sought after, and the maison released a collection of clips styled on ribbons, volutes, scrolls, fans and bows and set with diamonds, sometimes enhanced with rubies and sapphires. This period is reflected by the platinum floating ribbon brooch, mounted with diamonds, made in 1937.
Van Cleef & Arpels exhibition highlights rich heritage of Japanese crafts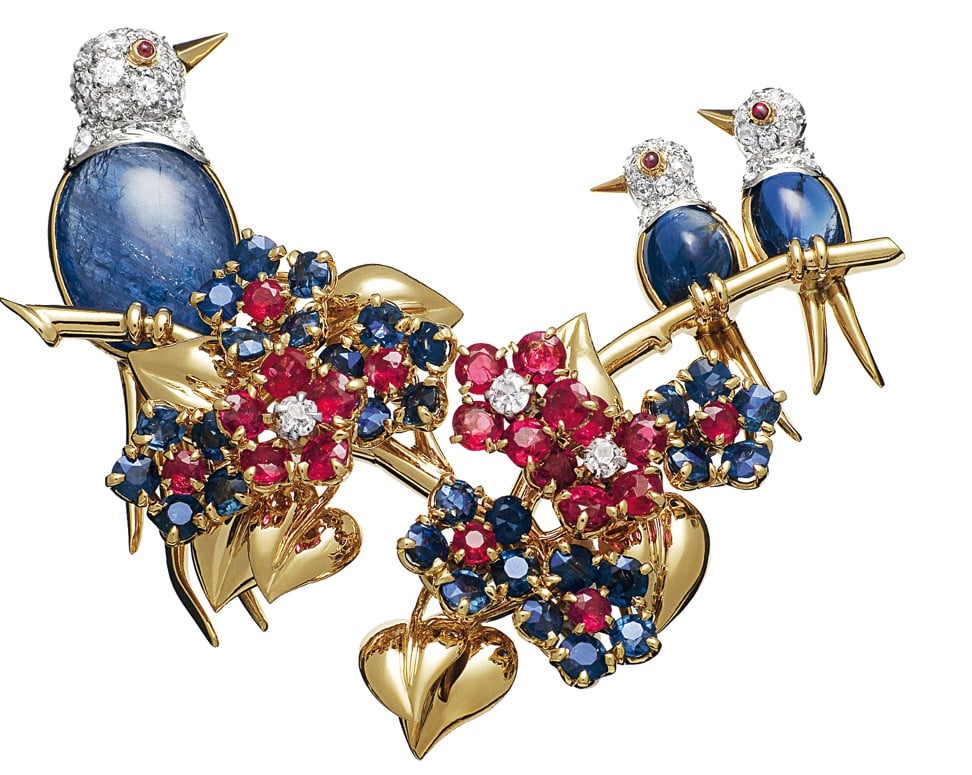 In the 1940s, nature and couture continued to inspire Van Cleef & Arpels, which resulted in pieces such as the three birds clip in platinum, yellow gold, sapphires, rubies and diamonds. This was also the decade that saw the jeweller inaugurate the emblematic ballerina clips. On display at the exhibition is the striking Spanish ballerina clip of platinum, gold, rubies, emeralds and diamonds, exuding the grace and beauty of a dancer, which was made in 1941.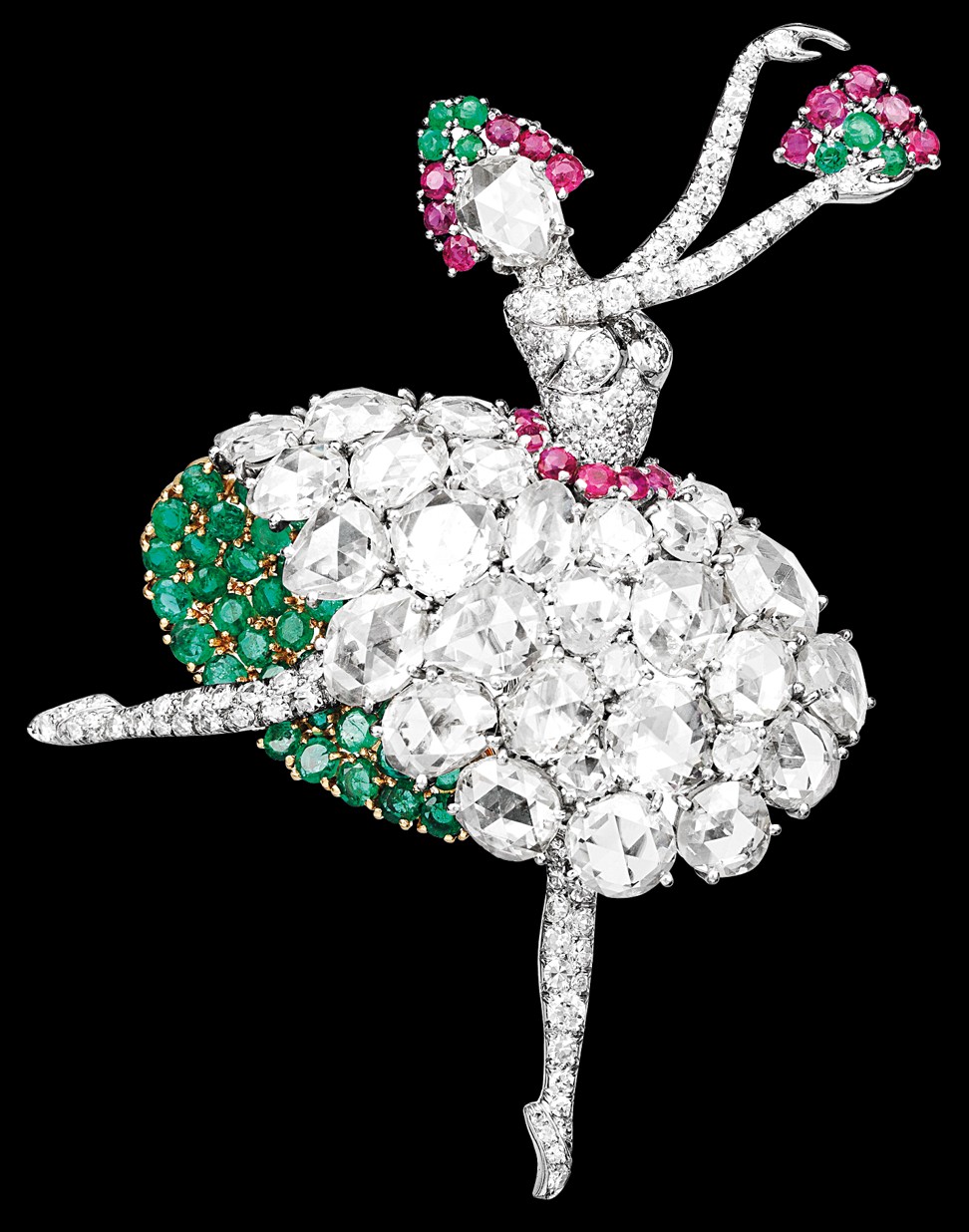 The theme of naturalism continued during the 1950s with jewellery in the shape of flowers, and blossoms, is stunningly represented by the Mystery Set chestnut leaf clip of 1952, in platinum, yellow gold, sapphires and diamonds. This masterpiece was later purchased by King Baudouin of Belgium.
Van Cleef & Arpels recreates scenes from Noah's Ark in high jewellery exhibition
Animals – real or mythical – became the inspiration in the decades that followed, as can be seen by the Capricorn clip of 1966 in yellow and white gold, emerald, onyx, enamel and diamonds, and the Griffon clip, made in 1971, which features yellow gold, amethysts, coral, emeralds and diamonds.