Prices of extraordinary diamonds, particularly those in vibrant natural fancy colours, often break world records at auctions and attract global attention.
These diamonds are almost guaranteed to trigger frenzied bidding and are sold way above the estimate prices. In April, Sotheby's Hong Kong achieved a record-breaking US$71.2 million for the CTF Pink Star, a 59.60ct oval fancy vivid pink, internally flawless diamond. The auction house sealed the deal for the fancy vivid blue 10.10ct De Beers Millennium Jewel 4 at US$32.01 million (lower estimate price: US$30 million) in April 2016 – then a record for any jewel sold at auction in Asia.
Christie's Hong Kong secured a hammer price of HK$130.04 million (lower estimate: HK$125 million) for the Aurora Green Diamond, a 5.03ct rectangular fancy vivid green diamond set in a ring, in May 2016. This diamond broke the world auction record and price per carat (HK$26 million) record for a green diamond.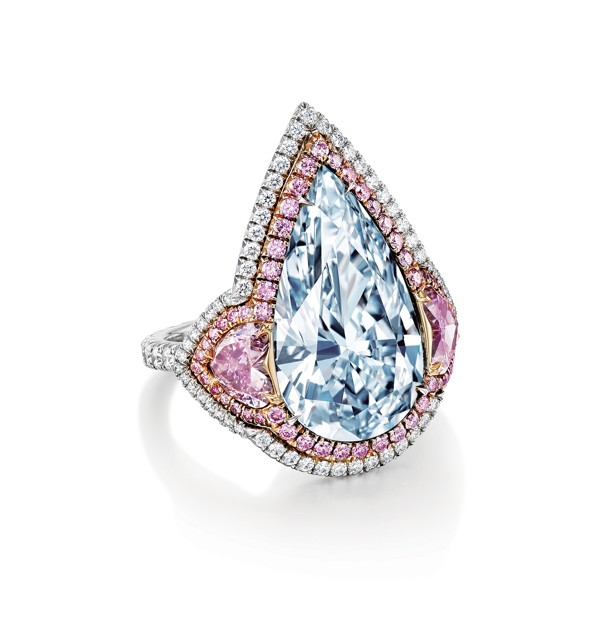 Collectors around the world are equally enthusiastic about acquiring white diamonds of superb quality. Sotheby's Hong Kong set a world record of HK$238.68 million for a white diamond by selling a D flawless type IIA, 118.28ct oval brilliant diamond in October 2013.
A pair of perfectly matching triple-excellent round brilliant diamonds, each of around 30ct, in D colour, flawless, type IIA, realised a price of US$10.63 million (lower estimate: US$9.01 million) at Poly Auction Hong Kong in October 2016.
"The pair's hammer price sets the global benchmark for diamonds of comparable quality," says Yu Wenhao, Poly Auction Hong Kong's deputy general manager and head of jewels and prestige collections.
Why Hong Kong is now the world's second-largest jewellery auction hub
The investment value of these highly coveted diamonds lies in their extreme rarity. Those available on the market are few and far between.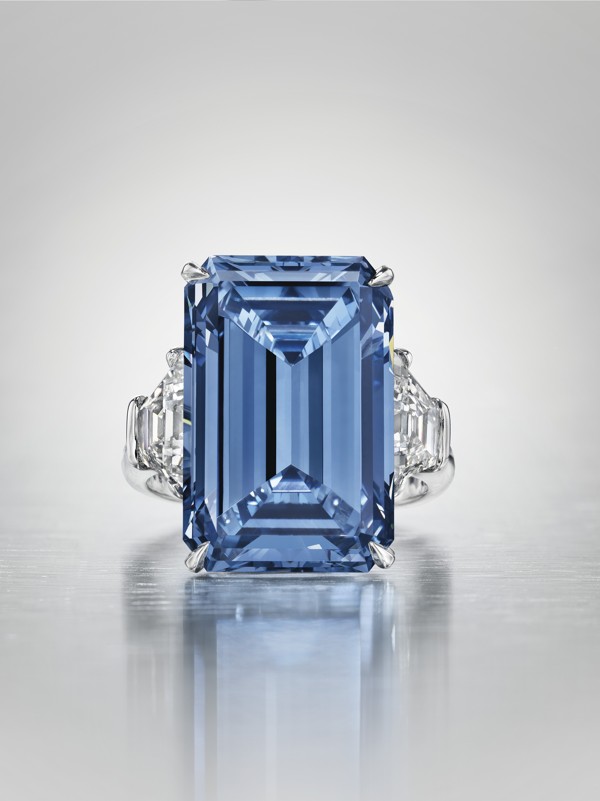 "Production at the Argyle Diamond Mine in Australia, known for its high-quality pink diamonds, is very limited," Yu says. "Collectors of top-quality, fancy-coloured diamonds tend to keep them for a long time.
"Many pass them as family heirlooms to the next generation. Prices of blues and pinks go up steadily. The demand is partially driven by the next generation of mega rich.
Pink, blue or green, these rare diamonds can fetch mega millions
"We also see that collectors are upgrading their collections. For example they replace whites with fancy-coloured ones, or seek diamonds in intense and vivid colours to replace fancy colours with less colour intensity."
The strong trend for fancy-coloured diamonds is expected to continue. Flora Wong, senior specialist in the jewellery department at Sotheby's Hong Kong, believes that pinks and blues will remain highly sought after at auction. "Clients looking for something out of the ordinary set their sights on diamonds in red, green and orange," she says.
The unique quality of diamonds and jewellery is that many carry sentimental value
Vickie Sek, deputy chairman and director of jewellery Asia at Christie's Hong Kong, says that top-grade fancy-coloured diamonds are highly prized among collectors and investors because of the intensity, saturation and vividness of their colours. But for individuals looking to invest in colourless diamonds, she says it is advisable to start with higher-grade stones of more than three carats. "For all forms of investment, the 4Cs [carat, colour, clarity and cut] have to be taken into account and all stones should be accompanied by certificates."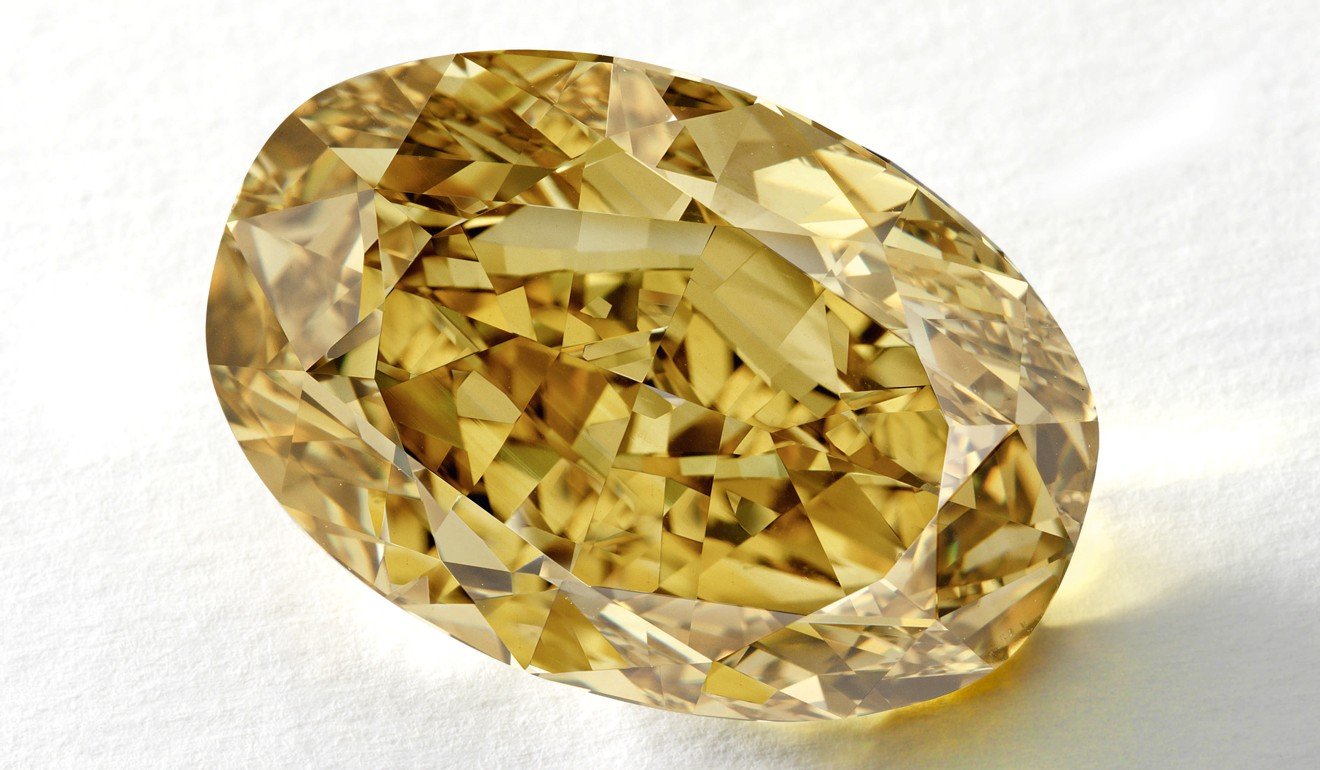 Wong says buying diamonds as an investment requires careful selection and in-depth research. It is vital to know the market and to understand the quality of diamonds one is buying and – most importantly – to buy at the right time and at the right price.
"I always recommend clients to buy the best diamond they can afford based on their budget and personal preferences," she says. "Diamonds hold their value, especially top-quality ones, but it is only a good investment if you buy at the right price in the market."
It makes good sense for a collector or investor to build a portfolio of good-quality whites and fine blues, pinks or greens. "The investor should pay attention to the market trends and continue to accumulate knowledge, so he can make informed decisions on reallocating capital among the subcategories," Yu notes.
"[The price of] US$50,000 is the entry-level for a diamond that may hold its value for the long term. But more good quality, rarer diamonds, in both white and fancy colours, are available at and above
US$1 million. A diamond above this price is a solid investment for the medium to long term."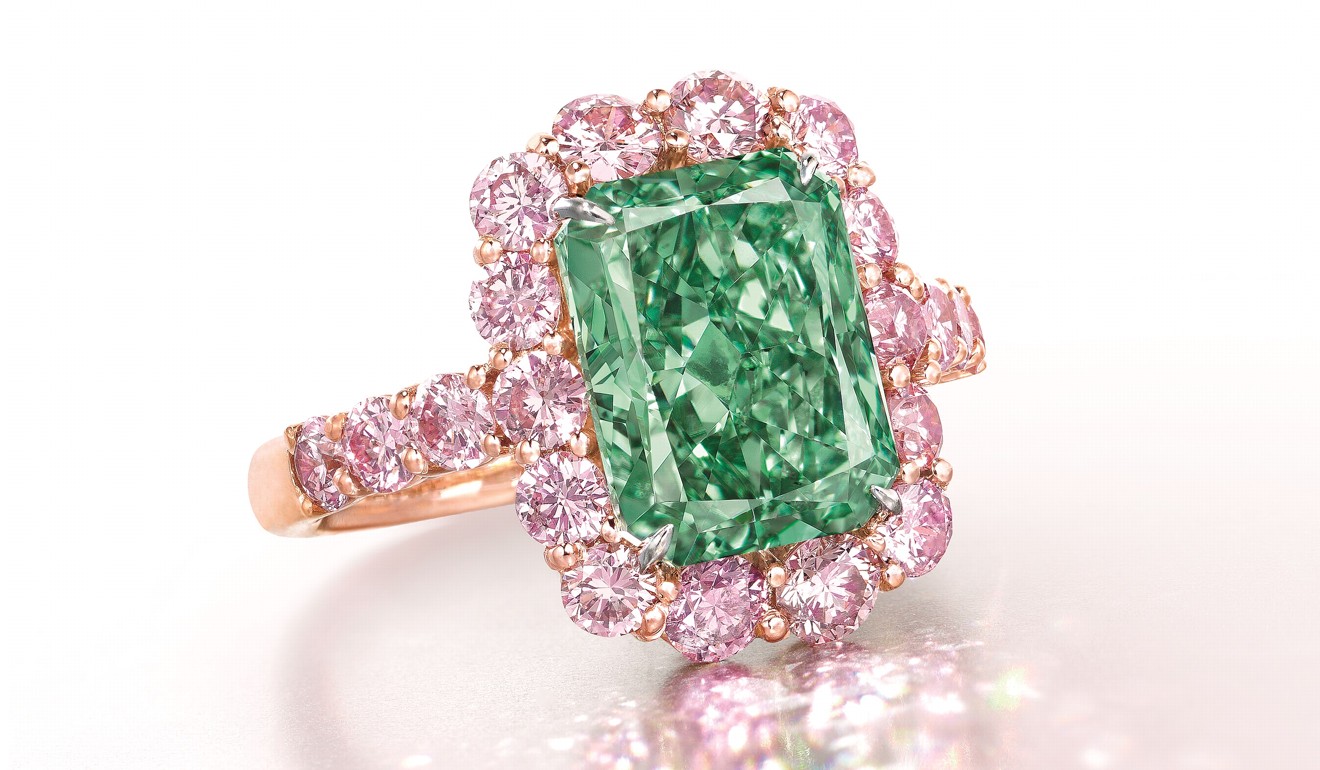 Investment aside, it is essential that a buyer loves the pieces to be purchased, Yu says. "When a client seeks my opinion about certain pieces, I will ask which one they like and will wear in the future. The unique quality of diamonds and jewellery is that many carry sentimental value."
Touch of magic: Cartier delights Japan with its new high jewellery collection
At the upcoming autumn auctions, Poly Auction Hong Kong will feature an 8ct, pear-shaped fancy intense blue diamond. Sotheby's Hong Kong will offer a 30.31ct diamond in fancy deep brownish yellow and a pair of earrings with fancy pink diamonds of 5.21ct and 5.01ct, respectively.
Meanwhile, vintage limited-edition pieces from top brands always fetch record prices at auctions. A Cartier "Tutti-Frutti" bracelet will be available at a Sotheby's Hong Kong auction in October.