Julien Tornare was the man that LVMH head of watchmaking, and interim CEO of Zenith, Jean-Claude Biver turned to when he was looking for a CEO to turn things around after some disappointing results. Tornare had risen through the ranks at Vacheron Constantin, which he joined in 2000, and eventually became managing director.
While Biver gave himself six months to find the right person, Tornare was named and confirmed within three and started in his new post on May 1.
First on his to-do list is to launch a new oscillator pioneered by Zenith. Heralded as "the first new oscillator since Christiaan Huygens in 1675," it is not a claim that can be lightly taken – or made.
We met Tornare a few weeks before the launch to discuss his key goals, insights into the new oscillator, and how he plans to revive the brand.
Biver has commented on Zenith's disappointing performance and the need for the brand to reinvent itself. What are some of your key goals?
Looking at the history of the brand, it's been very innovative. The founder was the first one to put all the different crafts under the same roof [and] make watches [fully in-house].
[Biver and I] were discussing and thinking that our industry often turns to the past and sometimes brands are simply repeating the past, repeating what has been done in the past, either its complication or design or [whatever], but often lacking innovation. So [we said] let's put innovation back into the watches, into our brand – and that's how we decided to launch two different things this year: the Defy 21 [launched at Baselworld] and a new oscillator that's a kind of a revolution.
Zenith launches Heritage 146 at Baselworld 2017
What are some of the things you are bringing with you from Vacheron Constantin? And what were some of the reasons Biver wanted you to head Zenith.
I know the markets well. I spent five years in America and six years in Asia-Pacific. And Mr Biver, he's a man from the markets also; he wants to be in the markets all the time. He's always repeating that the business happens on the markets, not in your office, so we need to be in the field. As the new CEO of Zenith, I will definitely spend a lot of time in the markets to meet [the media], the retailers, clients, staff [and] really stay connected very closely with the markets.
I also shared with Mr Biver how I could add some entrepreneurship to my job. Sometimes [at Vacheron Constantin] I did not follow all the rules and I did [things] my way to get the results. I think this is something that meant a lot to him because he's an entrepreneur. He wants people that are going to be active, that are going to be hands-on, that are going to get things moved around.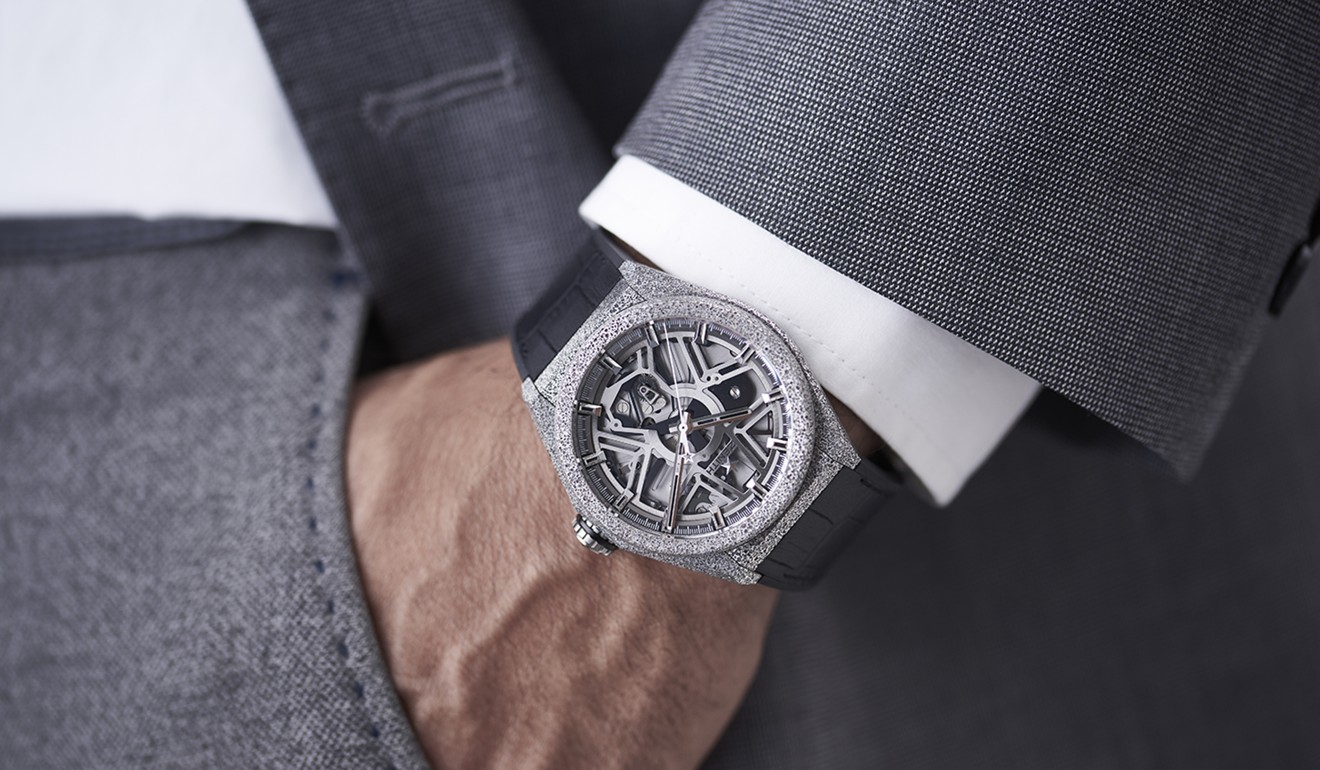 Can you give an example?
When I joined the America [branch], Vacheron Constantin was very weak; we had a lot of issues in America. Basically, the business was not strong and the dealers were telling me: "Profit per square foot is not good; I'm going to kick you out".
I realised that in a very short time, I had to put together an action plan to recapture that trust and redevelop the business. So I went back to headquarters and we worked on limited editions especially for America.
Sometimes I did not follow all the rules and I did [things] my way to get results
You talk about rejuvenating and innovating the brand. Does this mean embracing technology like TAG Heuer and entering the smartwatch sector?
I learned one thing: never say never. But I don't think this is really in line with Zenith for the moment. What we want to do is to connect the past to the future and be innovative. But [to be] innovative we need to stay [connected to] our roots.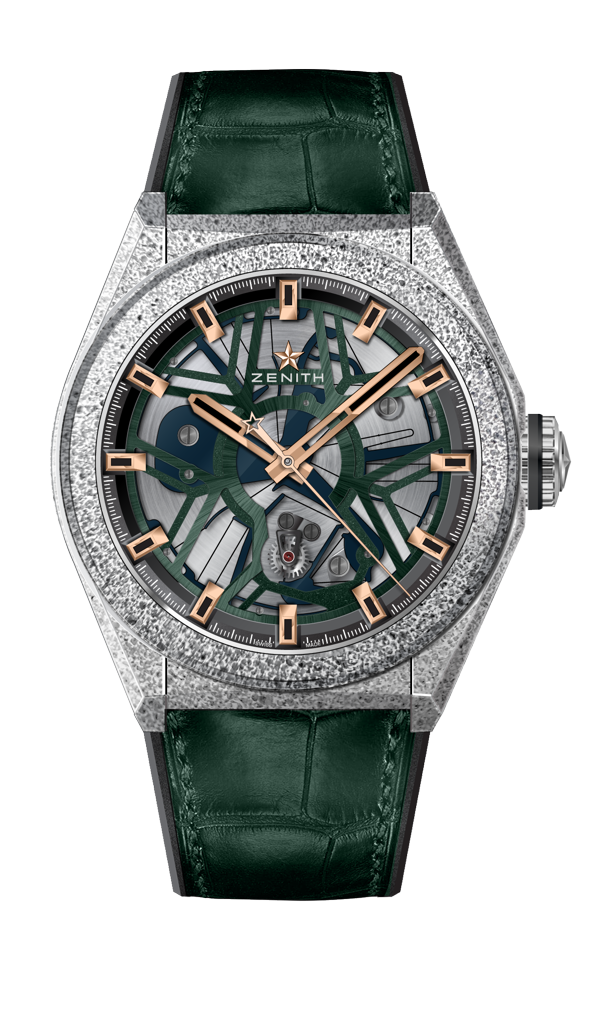 What can you tell us about the new oscillator?
The oscillator is fantastic. We also call it Defy, because it's going to be in the same collection first.
These pieces will be using this new system which is basically vibrating plate in silicium, which is actually replacing fully the escapement of the watch.
Why is it called Defy Lab?
The 10 pieces are called Defy Lab, because they're just out of the laboratory. It's fantastic for a collector – you buy a piece of the research. And the next one will be called the Defy Innovator, because it's not going to be the same.
Can you explain how the new oscillator works?
[When] you rewind the energy of the watch, the energy is released through a spiral, step by step, and then it goes into a system called the escapement, where the energy escapes, and it's going to regulate the watch.
What we have now with this new plate, is [something] that totally replaces the escapement. Instead of using 31 components, you only use two. It's been done by mathematicians.
The oscillating plate offers the most precise system ever made.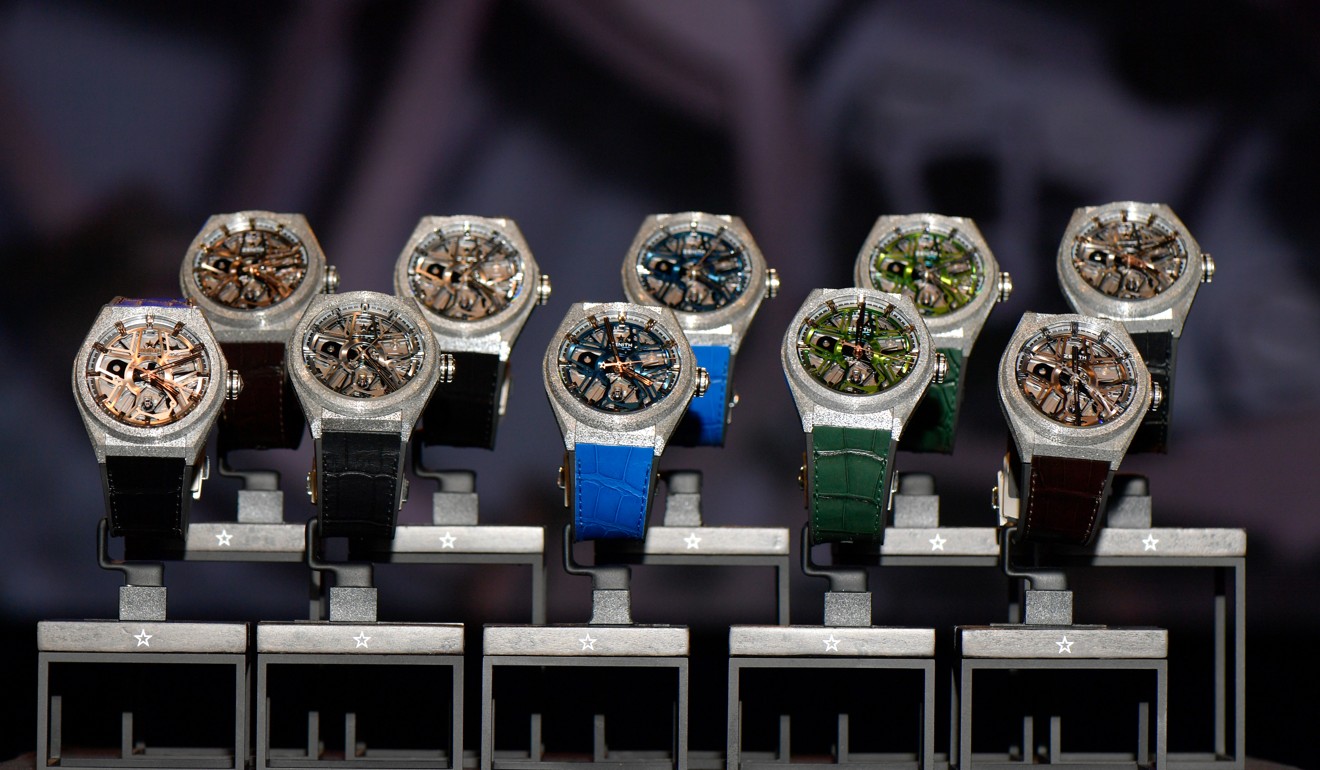 Zenith's reveals 'most precise mechanical watch ever made' thanks to new oscillator
How does that compare with other watches?
Today, the best watches are losing, or gaining, [time], but they are changing by 2.5 seconds more or less per 24 hours.
With the oscillator, you have no friction correction, no oil. So there is no external interaction to disturb the mechanism. The precision is much greater; we lose [a] maximum one second per 24 hours – can you imagine? And also this precision is constant.
The oscillating plate offers the most precise system ever made
How much will one of these unique timepieces retail for?
These 10 limited watches will be 29,900 Swiss francs (HK$240,607). They include [first-class] return tickets wherever you come from. Plus a dinner with me and Mr Biver, during which we will open a rare bottle of Chateau d'Yquem, [a] very high-end wine.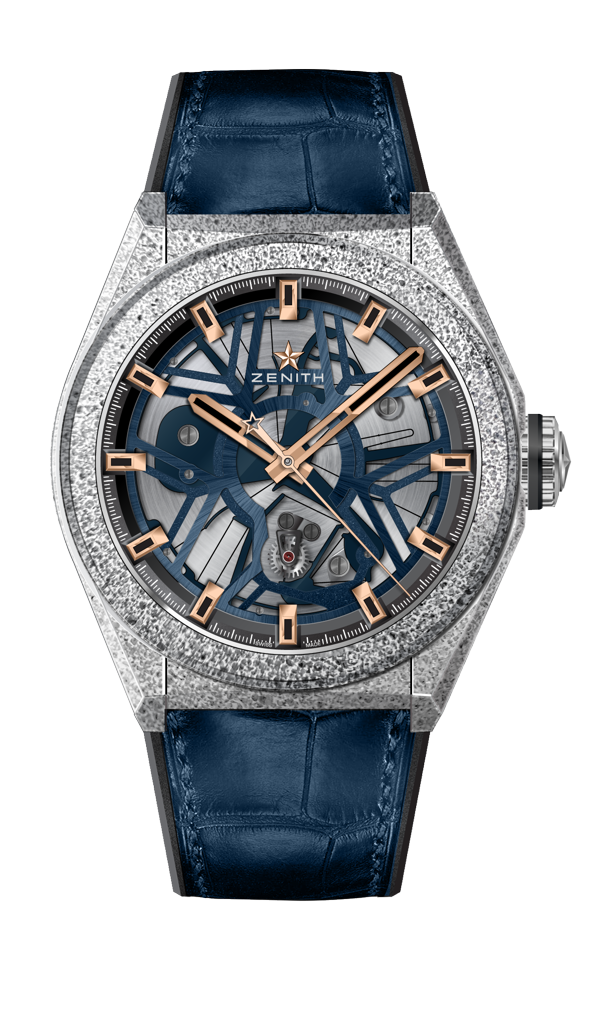 Tempting – how do we get our hands on one?
It's sold out. [There] is a condition – if you want to buy, you need to come yourself to the manufacture [in Le Locle]. So every single buyer has to do it. If one buyer says, 'I'm sending my driver, or my wife, or my friend', we won't accept.
Any plans on implementing the oscillator in other watches?
This [oscillator] system will be reduced [in size], in what we call origami, in a much smaller [size], but with the same function, same vibrating [system], and still offering this precision.
When will they be released?
This we don't know yet but it will hopefully be integrated in some models next year, 2018.
The research and plans for the new oscillator was started by your predecessor – how are you planning on leaving your own mark at Zenith?
My job is to work on a 360 [degree] approach to bring the whole brand into the 21st century. The watches are at the heart of our business, but we also need to create the right environment around the watch.
I need to capitalise on that and bring new items of innovation and creativity in the future. This going to be my job for the next year.